We may earn money or products from the companies mentioned in this post, and as an Amazon Associate I earn from qualifying purchases. Please see my full disclosure for more information.
With the rising cost of living, more people than ever need to learn how to live on a small budget. As rising inflation squeezes our pockets, we need to find ways to reduce our monthly outgoings and make our budget go further. If that applies to you, we've put together this ultimate guide to the best ways to live on a tight budget while still reaching your financial goals.
But how can it be done? Thankfully we're here to help. We'll not only look at some great finance tips, but we'll also see how you can cut costs and spend more wisely. We'll even look at some of the easiest ways you can earn a little extra money on the side. So, let's get started!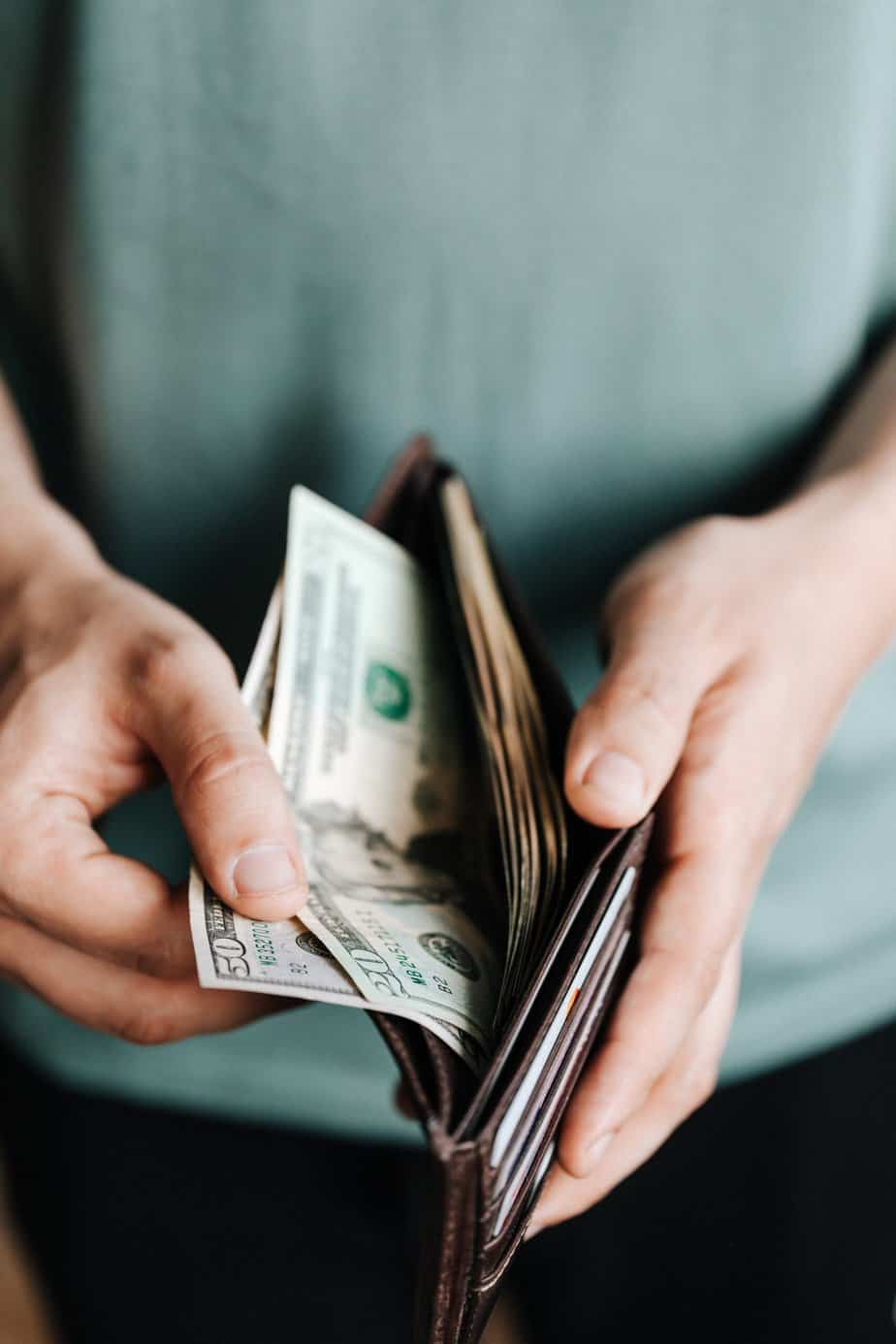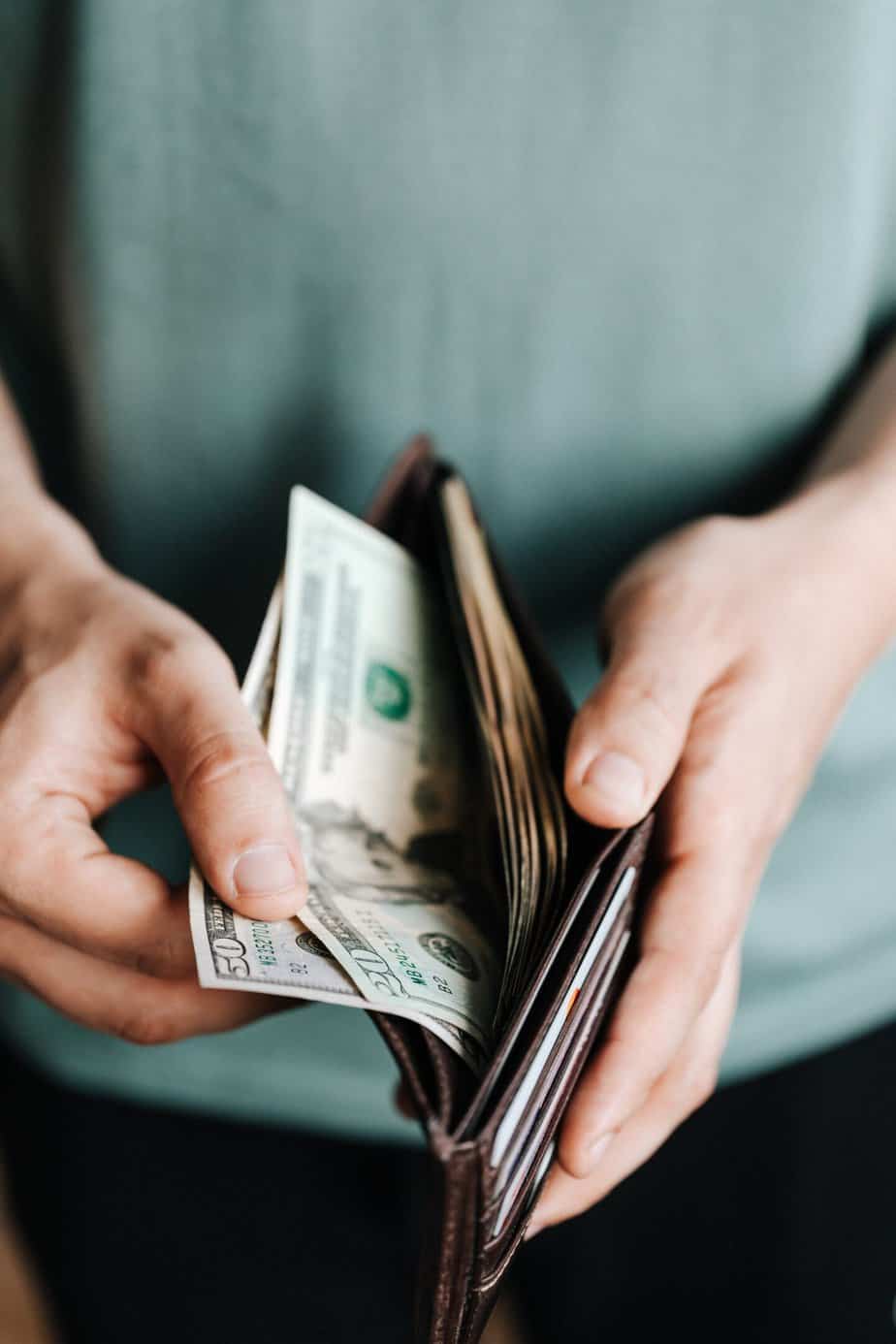 Finance Tips for how to live on a small budget
Firstly, we wanted to look at how to control your finances to allow you to make better decisions. Here are five tips to get us started with your savings goals and how to live on a small budget effectively:
1. Create a Budget
This is a simple yet effective way of taking control of your finances. Creating a budget will allow you to see exactly what you've got coming in and out of your savings account on a monthly basis. You could use a budget template for this, but there's no real right or wrong way!
Looking at your budget will allow you to make better choices. For example, you could be spending much more than you thought on takeaways or nights out – and identifying that high spend in your budget categories list makes it easy to swap out those habits for a movie night in and more free events. Budgeting allows you to set limits to control your spending and take stock of your financial situation before it's too late.
2. Track Your Expenses
This links in with creating a budget but is a more detailed approach to your expenses. For example, you may find that you're spending $4 per day on coffee. While that may not seem like a lot, it's over $100 per month and nearly $1,500 per year – and it's small costs like this that can really add up, leaving you with little to live on by the end of the month.
Tracking your expenses allows you to see how seemingly small costs can quickly add up over time. Doing this isn't recommended for every single thing you buy, but if you're concerned about your spending on a specific item, it can be a great idea.
3. Deal With Debts Head-On
Many people are struggling with debts, and it can be mentally exhausting. It's easy to bury your head in the sand and pretend the issue doesn't exist. However, doing so can lead to missed payments, late fees, and increased interest.
You need to deal with your debts head-on, whether you're dealing with student loans or credit card debt. This means keeping track of them every month, making sure they get paid on time, and avoiding any fees. You may also want to take action, such as reducing interest by making additional payments or going for a balance transfer. If you have a lot o debt, you may want to look into debt consolidation and finding a qualified financial expert to help you create an achievable repayment plan.
4. Check Your Direct Debts
Most of us have been guilty at one time or another of making a payment to something that we don't use anymore. Perhaps the most common example is a gym membership that we've long given up on.
You should check your direct debits and standing orders related to your bank account to see if there is something you should cancel. While it's important not to cancel something before the contract expires, if you're paying it on a rolling monthly basis, cancel it straight away. If you do want to cancel something under contract, then make a note of when it's due to end and set a reminder. Annoyingly, most companies will make you wait until the last month of the contract before allowing you to cancel.
5. Switch Supplier
Now more than ever, it is a good time to check what your suppliers charge and see if you can find the best deal available to you. Whether it's your internet, utilities, or cell phone, there is a good chance that you can get a better deal elsewhere – and every little bit lower you can get your bills, the better.
All it takes is a little research, and you'll be able to see what's out there. Don't get stuck on an unfair rate, and don't be afraid to take your custom elsewhere if your supplier isn't regarding you for your loyalty!
How to Cut Costs
Living on a small budget shouldn't mean sacrificing all of life's joys. However, it's important to find ways to cut costs where you can. Here are 9 great tips to help you cut costs and improve your financial independence:
6. TV and Subscriptions
These days there are a bewildering number of subscription services, especially if you're a fan of TV shows/movies, or sports. If you have a subscription to two or more TV streaming service packages, you could be paying upwards of $15 a month – which can have a big impact when you're trying to live on a small budget. Have a look through each one and see whether or not you need it and how much you use it.
For example, do you really need that Disney+ subscription when you have Netflix? Minimize your luxury spending unless they're offering you great personal value. Your monthly outgoings need to be considerably lower than your monthly income, so sacrifices like this are the first step to freeing up your cash and potentially building up an emergency fund or savings pot for the future.
7. Gym
As we mentioned earlier, the gym is often a great example of how people waste money. While there's no doubt that the gym offers many benefits to your health and physical well-being, there's no shame in admitting that you don't show up on quite as much as a regular basis as you intended to when you first signed up! The best thing about getting fit is that you can do it completely for free – take advantage of YouTube videos and get outside on walks and save money by cancelling your gym subscription.
What's more, there's a genuine link between feeling better about yourself through fitness and a better diet and naturally improving your spending habits, so you can tick off all three in one hit.
8. Staycations
For anyone on a low income, going on long vacations to faraway lands may not be possible. Flights, accommodation, and new clothes for your holiday can really add up – but the good news is that there are some amazing places to stay in your very own country. One of the great things about the easy access we all have to the internet these days is that you can easily research the best prices for beautiful, budget-friendly staycations in your local area.
This is a wonderful way to explore the county or your state, experience new things right on your doorstep, and save a lot of money in the process. 
9. Cheap Date/Meet-up Ideas
If you're planning to go on a date or meet up with friends, there are cheap ways to do it. For example, eating at a restaurant can be extremely expensive for a couple, so why not go for a picnic at a local park instead?
Other cheap dates/ meet-up ideas include going to the beach, visiting a museum, hiking, and having board game night. Save yourself some money by getting creative – and put that money saved aside for your long-term future.
10. Cut Repetitive Daily Spends
We mentioned above how you need to track your expenses. To keep those expenses down, it can be a good idea to cut down on your repetitive daily spending. It could be that energy drink you get in the morning from the grocery store, or perhaps car parking charges when you could easily walk or cycle.
Look at alternatives such as making your own coffee at home, sharing a car to work, making your own work lunch, or cutting down on your alcohol consumption. Those small expenses can really add up – and you'll be thankful for adapting your spending habits when you come to make a big purchase, such as a new car or taking that well-deserved vacation.
11. Do DIY at home
Becoming better at DIY is a good way to cut down on costs. This can be something as simple as doing your own painting and putting up your own shelves.
However, you can learn to fix things too. Instead of throwing out that broken piece of furniture and buying a replacement, fix it! You'll surprise yourself with just how easy a lot of DIY is.
Besides, you don't need a good reason to improve your DIY skills! Whether you need to know how to live on a small budget or not, knowing how to put up shelves or build furniture is a useful skill whatever your budget.
12. Meal Plan
Not having a weekly meal plan in place can lead you to make bad choices when it comes to your food. For example, if you don't have the right ingredients in your home, you may be tempted to take the easy route and order some fast food – setting back your financial goals and any fitness goals you might have!
Instead, you should plan out what meals you're going to have in the week and ensure you have everything you need. Another way to save money is batch cooking. This is where you make more than you need for one meal and freeze it for a later date. This guide to meal prepping on a budget is a fantastic place to start.
13. Water/Gas/Electric
With costs rising, it's important to be mindful of the utilities that you are using. For example, instead of heating your entire home, would it be a better idea to get a space heater to warm up specific rooms? This guide to the cheapest way to heat a room reviews the most affordable portable heaters.
Other tips include taking shorter showers, turning off all your appliances at night, and only running the dishwasher/washing machine when it's full. Always be mindful of how you can reduce your utility costs – if you don't keep an eye on your energy usage, you could be in for an unexpected expense at the end of the month, which isn't a position anyone on a small budget wants to be in.
14. Use Your Food
Everyone in their home will have food that's just sitting there. Perhaps it's that meat in the freezer you've never got around to using, the can of soup in the cupboard that's just been neglected, or fruit that is just about to go out of date. A good challenge is to try to come up with some great food purely out of the ingredients you already have in your cupboards at the end of each week.
It's great to go through your cupboards and use the food that has been forgotten about. And if you're buying fresh ingredients, make sure you eat them before they need to be thrown out. Food waste attributes a surprising amount towards many people's largest budget category, so this habit is a great one to get into. Use a grocery list template to ensure you only buy the food you need.
15. Find fun, free activities
Sometimes it's easy to wonder how to live on a small budget and still enjoy a good life! It's surprisingly easy, however, to find fun, free activities to do in your hometown (as this list of 50+ no-spend ideas proves!). Plus, this can be a great way to explore your local area on a shoestring budget. A few ideas that will save you money while still having a good time include:
Visiting your local library
Touring a local museum
Seek out free or budget movie theater tickets
More ways to cut costs and live on a small budget include:
16. Embrace frugal living
17. Learn about living a minimalist lifestyle
18. Consider a zero-waste lifestyle
19. Grow your own fruit and vegetables
20. Learn how to repair your clothes instead of buying no ones
21. Put yourself on a spending ban
22. Cook the perfect fakeaway to replace your favorite takeaway
23. Try the cash envelope wallet budget system
Spending Tips
As well as cutting back on costs, it's also good to know how to spend more wisely. Here are a few tips for how to live on a small budget and control your spending better:
24. Buy In Bulk
There is something called the cost of poverty, also known as the ghetto tax. This is where poor people have the pay more for things than rich people. Examples include higher interest on loans, late fees, and higher insurance premiums.
But it also applies to groceries. For example, say you need to get a smaller bag of chicken as the larger one is too much money. However, on a price-per-weight ratio, the larger bag is going to be better value for money.
Due to this, it's better to buy in bulk, if you can. Buying more meat in one go may be the more expensive option at the time, but it is cheaper in the long run. This doesn't just apply to meat but any product that you buy, whether it's baby formula, shampoo, or anything else. 
25. Buy Used
Don't be afraid to buy used items. They are usually much cheaper and can save you a lot of money. While this may seem obvious, there are a few items that many people don't think to buy once it's been used.
Some good examples are exercise equipment, hand tools, musical instruments, textbooks, toys, and jewelry. Importantly, you also shouldn't feel guilty about buying your children used gifts or equipment.
26. Use Discount Stores
There are many great places to get cheap items. While this is true, you should also be mindful of buying poor-quality items. There is that quote, "buy cheap, buy twice," so sometimes it's better to stretch your budget a little further to get something more durable.
Also, look in places such as thrift shops, flea markets, and yard sales. These are places where you can often pick up the likes of used appliances, clothing, and toys for much less than buying used items on popular internet sites.
As an aside, it's always a good idea to do a quick check for any discounts, vouchers, and gift cards on offer before you shop online – you never know what deals you might find, so it's always worth checking!
27. Don't Buy Branded
Do you love big brands? We get it, they're popular for a reason. However, it's important to try items that are off-brand. They are usually much cheaper, and you may be surprised by their quality – most of the time, you're paying for the packaging, not the product!
If you're not sure whether it's a good idea or not, just give it a try. If you don't like the off-brand item that you bought, then you can always go back to the branded items.
Side Hustles
Are you struggling to live on a small budget? If so, then why not try and increase your budget with one of these side gigs? Here are some side hustle ideas you can try while still holding down a full-time job.
28. Buy and Sell
Buying and selling items is a great way to make a little money. It's great to try this with something you're passionate about. For example, you can look for clothing in yard sales and then sell them online for higher prices. 
Other ideas include retro games, furniture, books, and toys but the list is endless. It can take a little research and patience, but you can often get a good profit from selling items online.
29. Make and Sell
An alternative to buying is to make something yourself and sell it. The obvious advantage here is that you don't have to go out looking for things to buy, and the profit margins are usually higher. However, there can be higher set-up costs, and you may need to learn how to create whatever it is you're making.
Some of the many ideas for this include soaps, clothing, candles, chocolate, and furniture. Some patience may be needed until the sales come rolling in, but this can be a great way to increase your budget.
30. Local Services
Are there any services that your local area may need? Perhaps the most well-known example of this would be babysitting, pet sitting or dog walking, but there are plenty of other examples, such as gardening, cleaning, and yard work. 
You even create a flyer and post it around neighborhoods offering a variety of services. It can be an easy way to make a little extra cash – not to mention potentially meeting new friends in your local area.
31. Freelancing
Freelancing can be a great way to earn money whenever you have some free time. There are websites such as Upwork.com and Fiverr.com, among others, that post a wide range of freelancing jobs.
This could be for something as simple as transcribing or data entry, but it can also include more skilled work such as accounting and coding. If you have a skill, then see if you can make money from it.
Read these posts to get started:
More side hustles you could consider to make some extra cash:
32. Selling your houseplants or plant cuttings
33. Getting paid to be an online friend
34. Making money by filling out online surveys
35. Being an online tutor for adults or children
36. Selling digital products online
37. Starting a niche affiliate marketing website
38. Upcycling old furniture and flipping it for a profit
39. Become a freelance make-up artist
40. Create customisable designs for sale on Canva
Final Thoughts: How to live on a small budget
There are many ways to live on a small budget. By changing a few of your buying and spending behaviors, you can hopefully make it easier to pay your bills and get by from month to month.
You can even look into a side hustle to hopefully earn a little extra cash! We hope the tips here can help to make your life a little less stressful and help you get on top of your finances once and for all.