We may earn money or products from the companies mentioned in this post, and as an Amazon Associate I earn from qualifying purchases. Please see my full disclosure for more information.
Make money and declutter your closet simultaneously: the best places to sell clothes online.
For the vast majority of us, any decluttering spree inevitably includes a much-needed clear out in your wardrobe.
Instead of simply getting rid of the countless clothes you no longer wear, though, have you ever considered that you could make some real money by selling those clothes online instead?
Selling second-hand clothes has a lot of benefits:
It declutters your wardrobe, helping you create a more minimalist habit
It's more sustainable, encouraging people to recycle and reuse instead of buying from new
It's a great way of making extra cash on the side
In the past, the only place to sell clothes online was eBay, with car boot sales being a popular alternative. Now, however, the reselling market is positively booming, with multiple apps available to help you reach a bigger market and target a specific niche of shoppers (designer vs high street, for example).
Jump straight to the best platforms to sell clothes online.
Tips to sell Clothes Online Successfully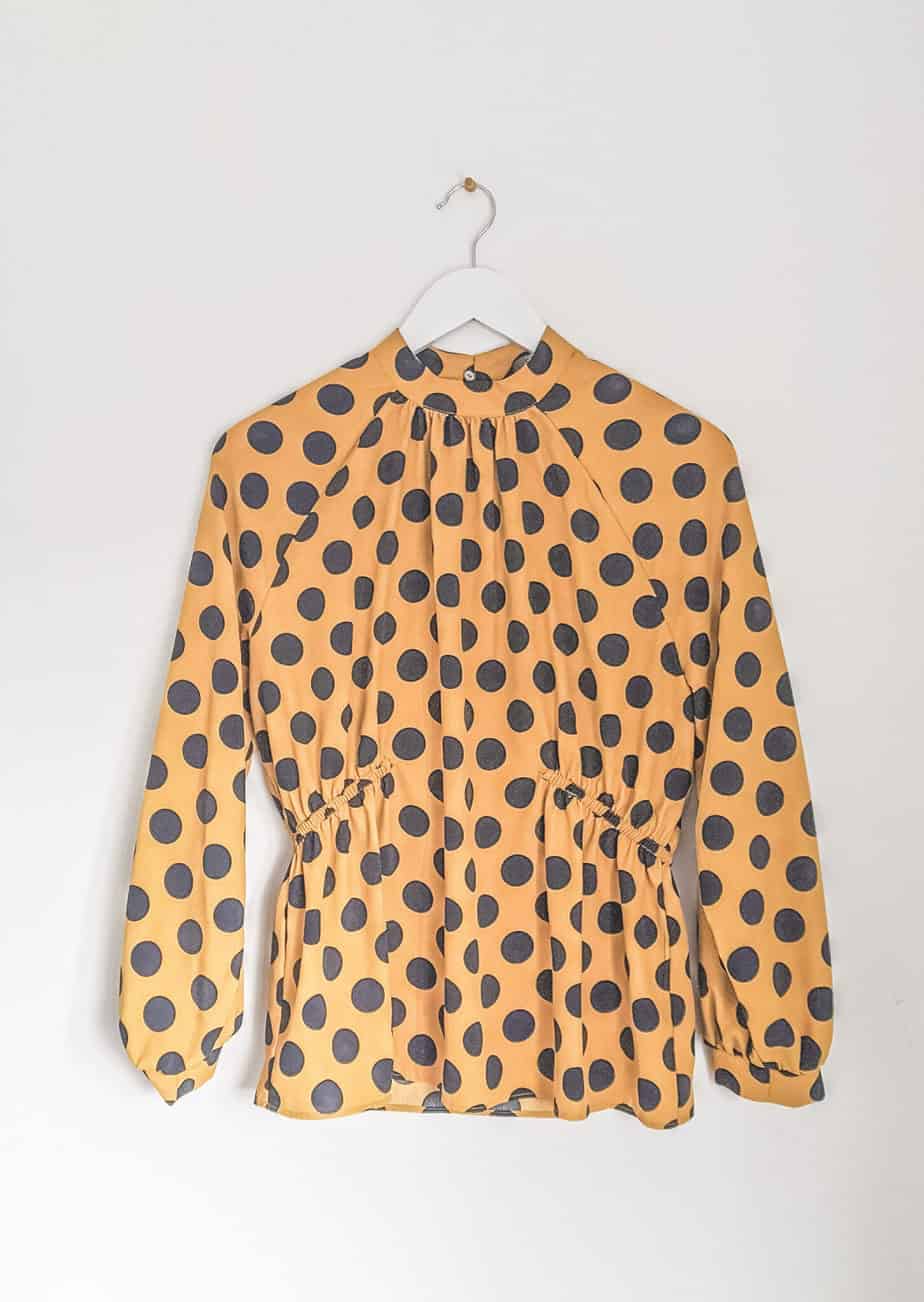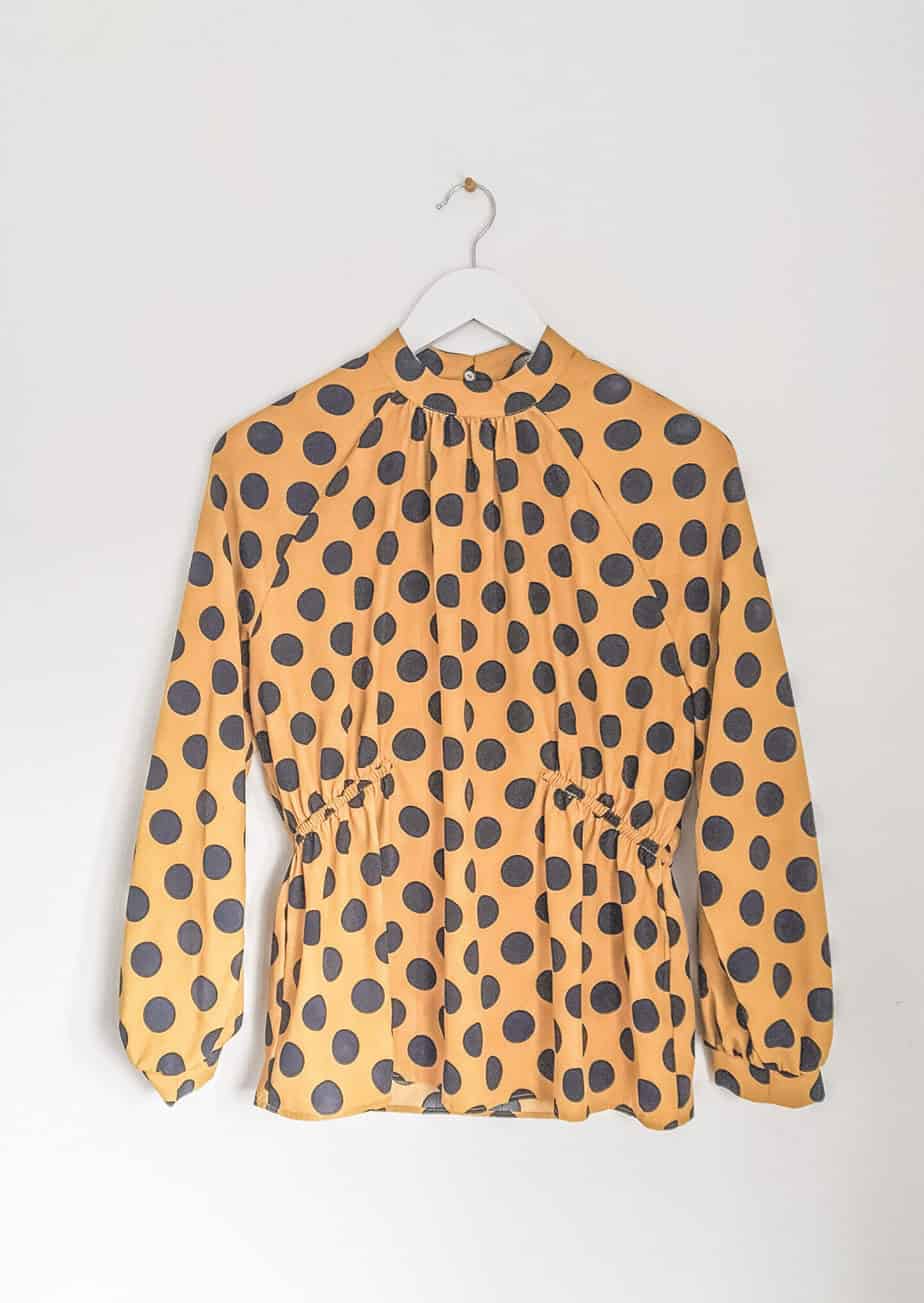 1. It's All In the photos
Your photos can make or break your online selling experience, so putting in a little effort to get a good shot is well worth the effort. Try to take your photos in natural (day) light, on a white or neutral blank wall, ideally with no creases in the item. A posh hanger can instantly upgrade an item. If it's new, make sure you show the tags.
2. be selective about what platform you use
In the round-up below, I've included the key 'niche' that does best on each platform. You'll see that some are good all-rounders for your standard high-street fare, while others specialize in quality designer brands. Pick according to what you have.
3. Make sure your descriptions are clear
The online selling market can get pretty crowded, so uninspiring descriptions will quickly mean your listings get buried in the rest. Make sure you keyword your items properly, include the brand name, colour, size, fabric details, new/used, flaws etc. Honesty pays.
4. Only sell quality items – recycle vs sell
Don't just stick up everything you want to get rid off, even if you've worn it a million times and it really shows. Ask yourself: would you buy an item in this condition? If it's no, maybe finding a recycling centre is better. Don't sacrifice your online reputation on these platforms by trying to flog tat as top-tier.
5. Keep your reputation clean
Following on from that, your reputation is important when it comes to selling online. Bad reviews can quickly ruin your future success, so don't get anyone a reason to complain. That means being honest about your items and their value, posting on time etc.
6. Seasonal selling
Realistically, there isn't going to be a huge market for summer dresses and bikinis in the middle of winter. Choose the times you sell things wisely – but if you're using a free site, there's no harm in sticking something up and seeing how it does.
7. Be realistic about your prices
Knocking a few quid off the price you paid for something that's now worn isn't realistic. You need to factor in the age, wear, and likely popularity of the items you're selling when you calculate the price you ask for.
8. Don't underestimate posting
A few centimetres (or pounds) can add a lot to how much you pay to post a parcel, so try to be as accurate as possible! Large letter envelopes can be a cheaper solution for thin t-shirts and dresses, but make sure you know what size parcel you'll need to post before you set the price.
9. Test out different sites
There are no rules saying you can't list the same item on multiple sites (just don't agree to see it to multiple different people!). If you're not sure what platform is right for you, test a few out and see how your clothes do.
10. Be prompt
Selling second-hand clothes online is a fast game. If someone sends you a question, try to answer it ASAP. If you slack on this, it's highly likely they'll have found a similar item from another seller already.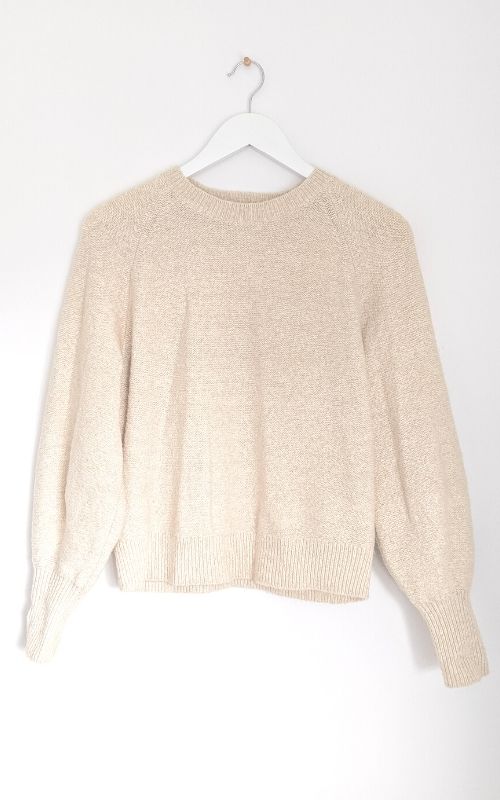 Best Places to Sell clothes online 2020:
There are a number of different websites and apps to sell clothes online – so which one is right for you? It depends on what you're selling. Choose your app wisely – making real cash from your second-hand clothes totally depends on appealing to people who want what you've got.
As it stands, below are some of the best places to sell clothes online in 2020.
1. Poshmark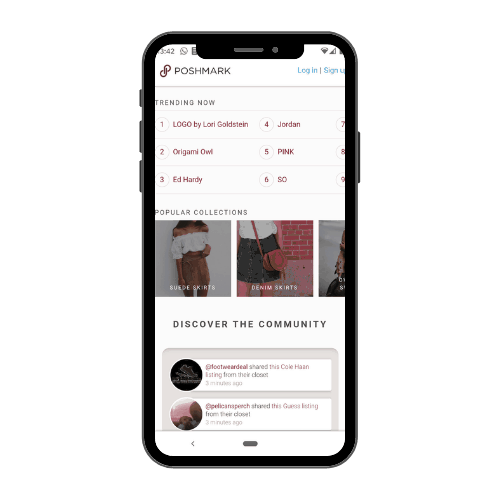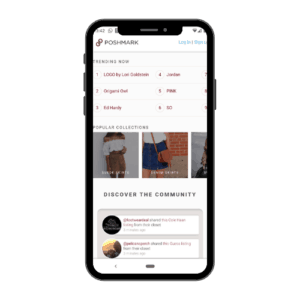 NICHE: Latest trends
FEES: Sales under $15 have a flat rate of $2.95. Sales above $15, have a 20% fee.
SECRET FOR SUCCESS: Great photos, and keeping up to date with the latest trends.
Poshmark makes it easy to sell used clothing and accessories online. It has a strong social media focus, allowing people to follow you if they like your style, as well as providing a unique 'Posh Parties' feature which is essentially a virtual event that allows you to browse, buy, and list items together with your friends.
The app simply requires you to upload a photo of the item you want to sell (and even has a filters option!), and once you've made a sale, you'll be provided with a pre-paid, pre-addressed label to stick on your parcel and post!

2. eBay
NICHE: High-street clothes
FEES: Dependent on the selling format you choose, ranging from 1.5% to 14%.
SECRET FOR SUCCESS: Detailed, accurate descriptions and keeping an eye on seasonal trends.
eBay is the OG platform for selling clothes online, and although there are more niche clothes-specific apps these days, it's still one of the most popular ways to sell your clothes.
All you need to do is create a (free) account, add your listing, and starting price or fixed 'Buy-It-Now' price. eBay tends to be a very cheap way of selling your clothes online with low fees, but its popularity does mean that you need to be very on the ball when it comes to correctly describing and categorizing your items, or they'll simply get lost in the thousands of items added every day.

3. Depop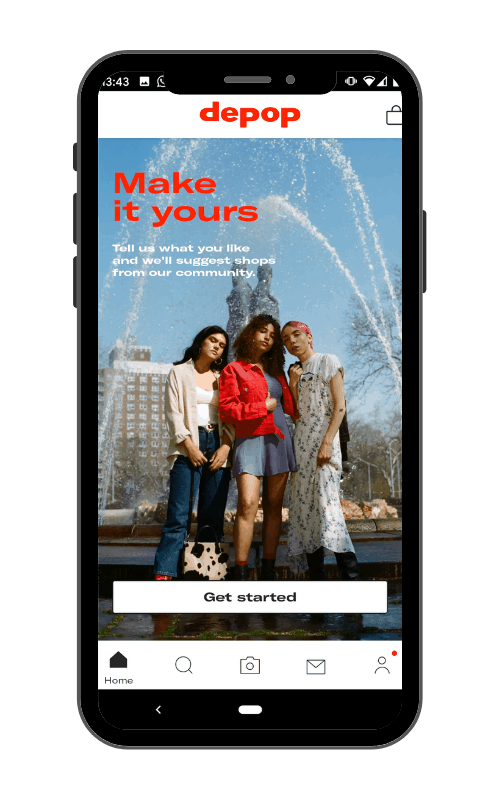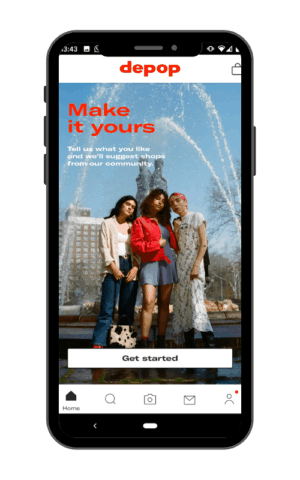 NICHE: Latest trends/ Instagram fashion
FEES: 10% on each item sold
SECRET FOR SUCCESS: The latest trends do best here – think Instagram fashion.
Depop is seen as a bit of a hybrid platform half-way between eBay and Instagram. Mainly aimed at teens and those in their early 20s, users create profiles which essentially act as their own storefronts, allowing you to post photos, describe what you're selling, and add the price.
Like Poshmark, Depop allows you to follow your favourite sellers, as well as featuring an 'explore' page which displays trending items. One of the most popular things about Depop is how easy it is to get set up and start selling – but the hashtag features and Instagrammable-photos can make it difficult to sell your items if your descriptions and photos, especially, aren't up to scratch.
4. Facebook Marketplace
NICHE: Local sales
FEES: Free
SECRET FOR SUCCESS: Arrange to meet up locally to skip expensive postal fees.
Facebook Marketplace is an extremely popular place to sell household goods such as furniture, but can also be an easy way to sell your clothes locally. Facebook Marketplace is free to use, but actually getting the items to your buyer can be more difficult to negotiate: you'll either need to meet them in person to exchange goods for money, or add postage costs to your listing.
5. Rebelle
NICHE: Luxury designer clothes
FEES: 17% to 33% selling fee per price tier.
SECRET FOR SUCCESS: Only high-quality, designer women's clothing in excellent condition is accepted here.
Rebelle is a platform for selling luxury second-hand clothes online. Instead of your standard Zara and TopShop, think instead Alexander Wang, Balenciaga, and Moschino.
This niche selling platform obviously isn't for everyone, but if you're lucky enough to have some designer pieces you want to sell, listing them on a platform specifically for luxury brands can mean more success. They have a concierge service which examines your items, photographs them, and manages listing/handling/shipping for an additional fee but with none of the hassle. Alternatively, you can also arrange to sell on your own.
6. Rebag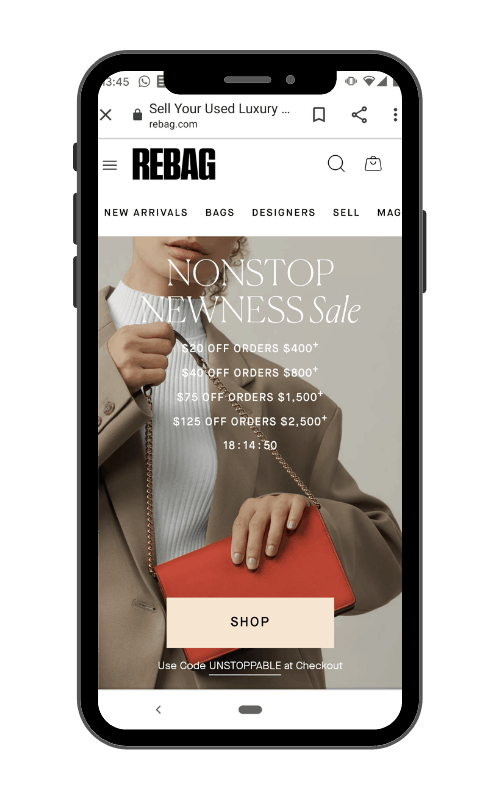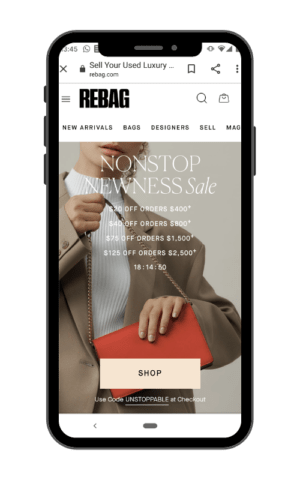 NICHE: Designer handbags
FEES: Purchases below $4,000 have a fee of $55, over $4,000 has a fee of 85.
SECRET FOR SUCCESS: Only high-end, designer handbags in good condition.
Rebag is specifically for selling luxury and designer handbags. This platform has thousands of second-hang bags from the likes of Gucci, Chanel, Hermes and more. Again, this is a much more niche selling platform, but if you have luxury items you want to sell, this could be a could option for finding the right kind of buyers.
You simply need to find your bag on the site and answer a few questions and get an instant offer in minutes. Alternatively, you can submit your bag for a quote in-store. Once you've accepted a quote, you can send your bag via courier pick-up (Manhattan only), prepaid shipping label/and box, or drop it offer at a Rebag store. Payment is then initiated 2 – 3 days after their vetting process – if your bag fails the vetting process, it will be returned with a $10 fee.

7. ThredUP
NICHE: Anything goes, high-street fashion particularly
FEES: It depends on how much your item sells for. You could earn anywhere from a 5% – 80% commission.
SECRET FOR SUCCESS: The better condition your items are in, the better they'll do. No signs of wear, damage, or alterations.
ThredUP is the world's largest online secondhand shopping platform, specializing particularly in women's and children's clothes. To sell on ThredUP, you simply need to order a 'clean out kit' from them, fill it with the clothes you want to sell, and send it back for free.
A really cool concept ThredUP include is the option to either sell your clothes for cash or for donation, with $5 being donated to charity for every clean out kit you send them if you opt to just donate your clothes. If you want to sell them, the ThredUP experts will sort through your clothes and decide what can be sold and what needs to be recycled, and you'll then be paid once your items sell. This platform is great if you want to by-pass the need to take individual photos and list every single item you have – the downside is that you might not make as much altogether, though.

8. Vinted
NICHE: High-street clothes (but everything goes)
FEES: 3% to 8% of any sold item's price, plus a fixed fee of between 30p and 80p.
SECRET FOR SUCCESS: Quality photos and descriptions are a must.
Vinted is another popular free app that is super easy to use. Simply download the app, add your listing and photos, set your price, and upload. Once you sell an item, you'll get a pre-paid shipping label, and simply need to box up the item and pop into your local drop-off point within 5 days.
A big pro of Vinted is that it has zero selling fees, so what you earn is yours. Vinted is very popular for high-street brands and has a slightly older target audience than competitors such as Depop, so this is worth bearing in mind if you've got second-hand clothes more suitable for a slightly older demographic.

9. ASOS Marketplace
NICHE: Vintage, upcycled clothing
FEES: 20% commission
SECRET FOR SUCCESS: Find a unique niche and stick to one style
ASOS Marketplace isn't for people who have just a handful of items that you're looking to sell. Where you could have a lot of success on ASOS Marketplace, though, is setting up your own second-hand vintage clothes online store. As a frequent user of this platform, I can tell you that vintage tea dresses, band tees, and Levi cut-off shorts do particularly well.
10. Preloved
NICHE: Local sales
FEES: Free
SECRET FOR SUCCESS: Take the time to complete your profile – reputation/authenticity goes a long way!
Preloved is another great option if you would rather sell to a more local audience. Much like Craigslist and Gumtree, Preloved isn't limited to just clothing and provides a platform for everything second-hand, from furniture to camping equipment.
Preloved has no fees whatsoever and a big focus on local selling so you may be able to save on postage selling here. Just make sure your profile is up to scratch – people like to buy from seller's they feel they can trust!
11. Grailed
NICHE: Men's clothing
FEES: 6% commission (plus applicable PayPal fees).
SECRET FOR SUCCESS: Latest men's fashion trends will do best
Hallelujah! A second-hand clothes selling platform specifically for men's clothing! Online selling is notoriously slower for men's clothing than it is for women, but Grailed now has over 700,000 users and counting.
This platform has sectors for high-end clothing down to staple brands – you should note that Grailed does take a 6% commission from whatever you sell.
12. Varage Sale
NICHE: Local sales
FEES: Free
SECRET FOR SUCCESS: Good photos are key, but so is having an authentic profile.
Another popular free online selling platform not limited to just clothing, VarageSale is perfect for selling items locally while by-passing postage fees by arranging a meet up locally to exchange goods for payment.
A bonus of VarageSale is the in-app messenger feature, so your inbox doesn't clutter up with emails from potential buyers. In addition, the app checks the identities of both sellers and buyers, making it a much safer alternative than, for example, Craigslist or Gumtree.
13. Etsy
NICHE: Vintage, homemade, and upcycled clothing
FEES: $0.20 USD when the listing is published
SECRET FOR SUCCESS: Unique items, good keyworded descriptions, seller reviews are also important.
Etsy isn't really suitable for selling a handful of old clothes, However, if you regularly up-cycle your clothing, this is a fantastic platform for setting up your own upcycled vintage clothing business.
Etsy receives millions of hits every single month, with thousands of people building successful online businesses every year. From printed t-shirts to hand-stitched upcycled vintage jackets, you could definitely find a niche that suits your passions.

14. Tradesy
NICHE: Quality fashion
FEES: 19.8% although any listings with sale price less than $50 will incur a minimum commission fee of $7.50. The minimum sale price for all new listings is $10
SECRET FOR SUCCESS: Be honest, take good photos, keyword your listings.
Tradesy specializes in authentic, designer fashion, allowing you to upload your items to sell within minutes. When you've made a sale, the team will send you a shipping kit (for free), which you simply need to post with the item you've sold.
This platform is great for clothes but is also definitely worth considering if you have bags, shoes, or accessories in good condition to sell as well. Tradesy do take a $7.50 commission per piece sold under $50 and a 19.8% charge for anything sold for more.

15. Instagram
NICHE: Trends, latest fashion
FEES: Free (plus PayPal fees)
SECRET FOR SUCCESS: Staying up to date with latest fashion trends and being on-point with your photos is a must.
Most of us follow at least one Instagram influencer with a never-ending stream of luxurious sun-soaked photos and expertly coordinated outfits. Many influencers make extra cash by regularly emptying their wardrobes to their highly-engaged audience, but with the right photography style, you could also consider this platform for starting your own Instagram shop from scratch.
16. Vestiaire Collective
NICHE: Designer clothes
FEES: Items with a value up to £130 have a fixed charge of £13. For any item over £6500, the fixed amount is £1300. Between that, commission wavers between 20 – 25%.
SECRET FOR SUCCESS: Your items need to be designer and in top condition.
Vestaire Collective is a platform for selling quality designer clothing and accessories. Much like some of the other platforms for 'premium' labels, Vestaire offers a concierge service to sell your clothes which takes care of everything from pick up to photography to shipping, or you can also simply download the app and list items yourself.
When your item sells, you ship it directly to Vestaire Collective (for free), who then check the item for authenticity before sending it on to the buyer. This platform is used worldwide, and its stringent quality checks mean its a well-trusted brand, so you're likely to do well on this platform if you have the right items to sell on.
17. Shpock
NICHE: Local selling
FEES: Free
SECRET FOR SUCCESS: Great photos, honest pricing, and well-keyworded descriptions.
Shpock places a focus on easy, fast selling in your local area. The platform can be used for selling clothes online as well as games, electronics, home appliances and furniture – well, pretty much everything really!
Typically, once you've agreed on a deal with a buyer, you'll then post the items to them. This is a good alternative to other local selling platforms (Facebook Marketplace, Preloved etc) if you'd rather avoid face-to-face meetups.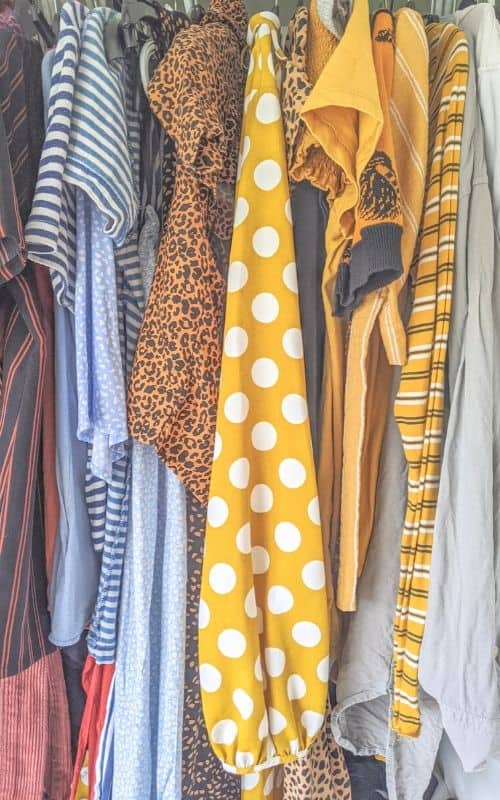 Best apps for clothes swaps:
Clothes swap are one of the most sustainable solutions for updating your wardrobe while cutting down on the number of products you buy from new. With that said, there is currently a surprising lack of clothes swap websites, with many once-popular sites now being completely inactive. Below are some of the best options for finding clothes swapping opportunities.
1. Vinted
Not only is Vinted a fantastic platform for selling clothes online, but it also provides the option to swap clothes with other sellers as well. Any item that is eligible for swaps will have a 'Swap' symbol next to it. You'll need to agree what you're swapping with the other seller, and then adjust the prices of your items to match before both clicking 'Buy Now' on the items you're swapping. This ensures your swap is still protected under Vinted's buyer protection policies ('swapsurance').
2. Swapstyle
SwapStyle is arguably one of the biggest online swap platforms. However, right now (March 2020) the site is currently unavailable – possibly under construction. I'll update if this changes.
Rehash is free to use, easy to navigate, and places a big focus on the environmental benefits clothes swapping has. It currently has over 64,000 members and operates mainly in North America – you can swap if you're in other regions, but shipping costs will get expensive quickly. To use it, simply create a free account, list the items you'd be interested in trading and make some offers on things you like.
4. Swancy (Norway and UK only)
Swancy was originally started in Norway and has only recently expanded to the UK as well. The app is free to use – all you need to do is create an account, upload the items you want to swap, and like items you might like to trade with other swappers. If you both agree on a trade, you can then chat within the app to decide how you'll swap (post or face-to-face).
5. Swopped (UK only)
Swopped works slightly differently to Swancy. It's still free to use, but instead of trading directly with other users, you'll register, upload a few photos of the items you want to swap, and the Swopped team will give you a credit evaluation. If you accept their evaluation, you'll then send your item(s) to their headquarters, and be given credit to spend at the Swopped store which features second-hand items from other users. This is a good option is you want to reduce your carbon footprint and recycle more when it comes to fashion, plus the shop actually has some quality pieces rather than just getting credits for things you'd never wear.

Can you sell clothes online as a business?
Looking to sell clothes online as a way of making extra cash when you declutter your wardrobe is one thing, but what about setting up an actual online clothing business?
Of the platforms listed above, the best online selling platforms for launching your own clothing business are:
Although starting out on an app like Poshmark if you're selling upcycled clothing could also be a great option.
Beyond that, there are several platforms that are fantastic for actually having your own clothing designed and printed. These include:
Setting up your own online store-front with Shopify.
Shopify is a really good option if you're serious about setting up a second-hand clothing business. You could simply find bargains on other platforms and upsell them via your store, or upcycle items and sell them on at a profit.
A real great benefit of using Shopify is all the different integrations it has, including Printful, Stripe & PayPal for taking payments, responsive themes that are easy to customize, and low monthly hosting costs.
Read this full guide to starting your own freelance business next.
I hope this review of the best places to sell clothes online has given you some great ideas of the right platform for you!