We may earn money or products from the companies mentioned in this post, and as an Amazon Associate I earn from qualifying purchases. Please see my full disclosure for more information.
Are you looking for a creative career that will make you look and feel your very best? A career as a freelance makeup artist could be the perfect field to explore! If you are a make-up addict and have perfected your face-shaping contour, winged liner, and luscious-looking lips on your own face, you might be starting to think about how you could use your skills on other people's faces and launch a new career…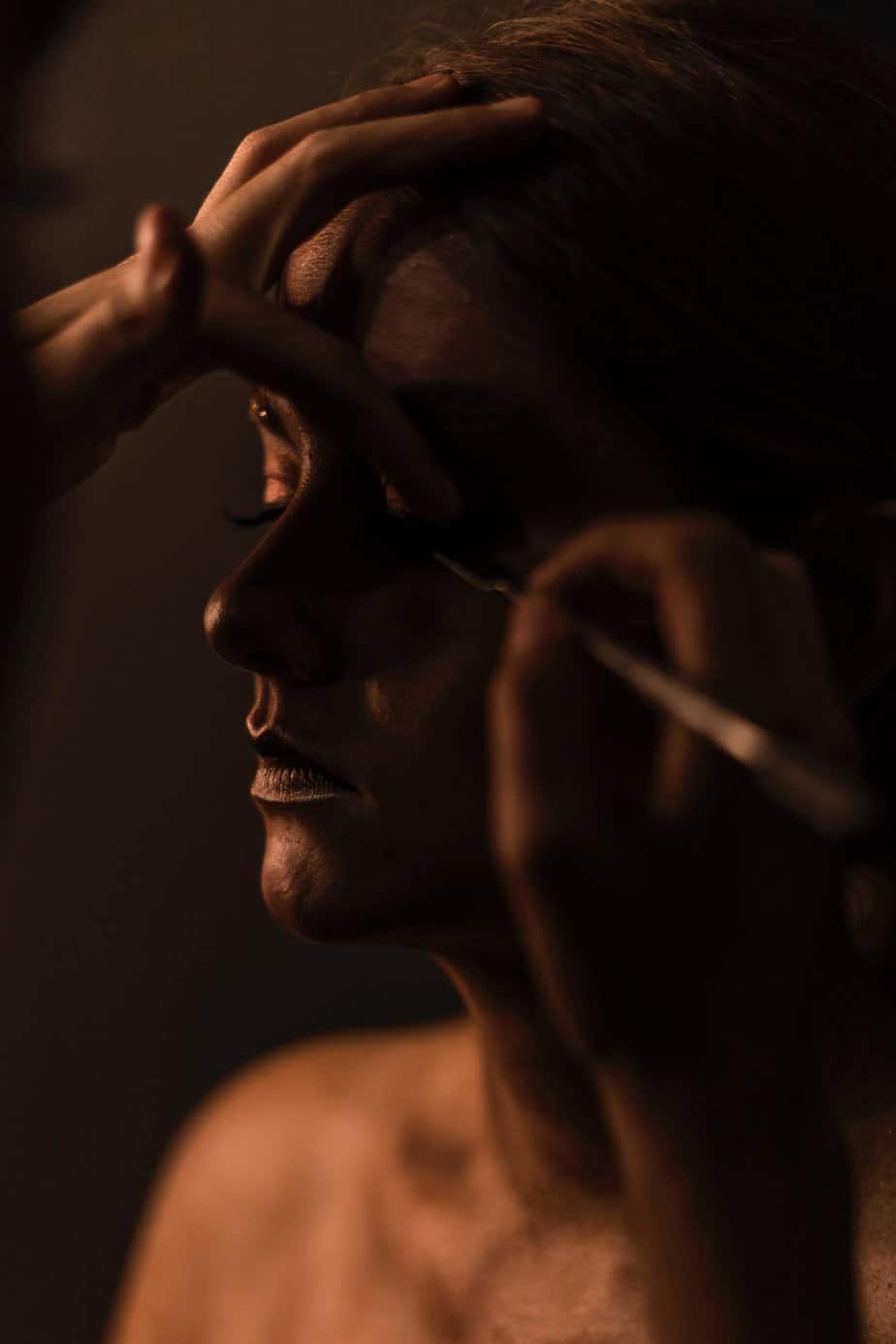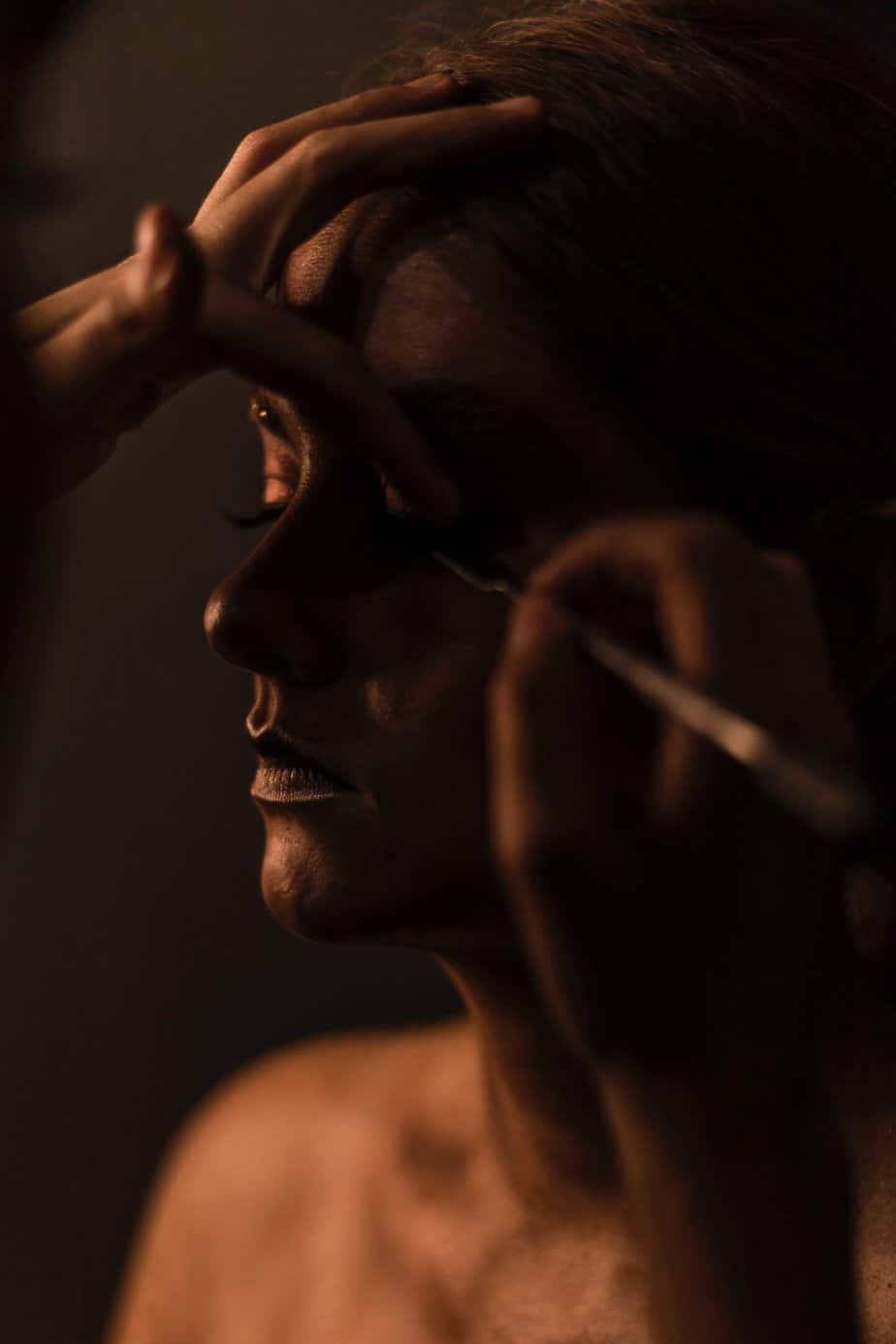 Makeup artistry has become increasingly popular over the last few years, giving individuals the opportunity to use their creativity to help others look and feel their most beautiful. It's an incredibly rewarding job, but it can be daunting at first – so this blog post aims to show you how becoming a professional makeup artist is something achievable with a bit of hard work and dedication.
From knowing your products to creating powerful portfolios, here's all you need to know about making it as a successful freelancer in the beauty industry!
Contents:
What does a freelance make-up artist do?
A freelance makeup artist specializes in the use of cosmetics, hair and skin care products to enhance a person's beauty. They usually freelance, meaning they will carry out freelance assignments on a project-by-project basis and have no steady '9-5' employment.
Freelance makeup artists are often very creative, talented and multi-skilled individuals that may work on television and film sets, editorial portrait shoots and other high-profile photoshoots. They typically possess expertise in body art makeup, special effect makeup and glamor/fashion beautifier looks for various events such as weddings, proms or private parties.
What are the biggest benefits of being a freelance makeup artist?
There are many benefits to running your own business, and if makeup is a passion of yours, then becoming a freelance makeup artist could be your dream job. Here are just a few benefits that you may not have considered:
You can be your own boss
One of the biggest benefits of being a freelance makeup artist is that you can be your own boss. This means that you can set your own hours, choose your own clients, and decide how much you want to charge for your services.
You can work from home
Another great benefit of being a freelance makeup artist is that you can work from home if you choose to. This means that you don't have to commute to an office or studio, and you can save money on things like transportation and child care. Note, many freelance makeup artists do travel to a location (whether that's a wedding venue, photoshoot, or studio), but it's still a big change from being sat at a desk all day.
You can choose your own projects
As a freelance makeup artist, you also have the freedom to choose your own projects. This means that you can work on the types of projects that interest you the most, and you don't have to do work that you don't enjoy.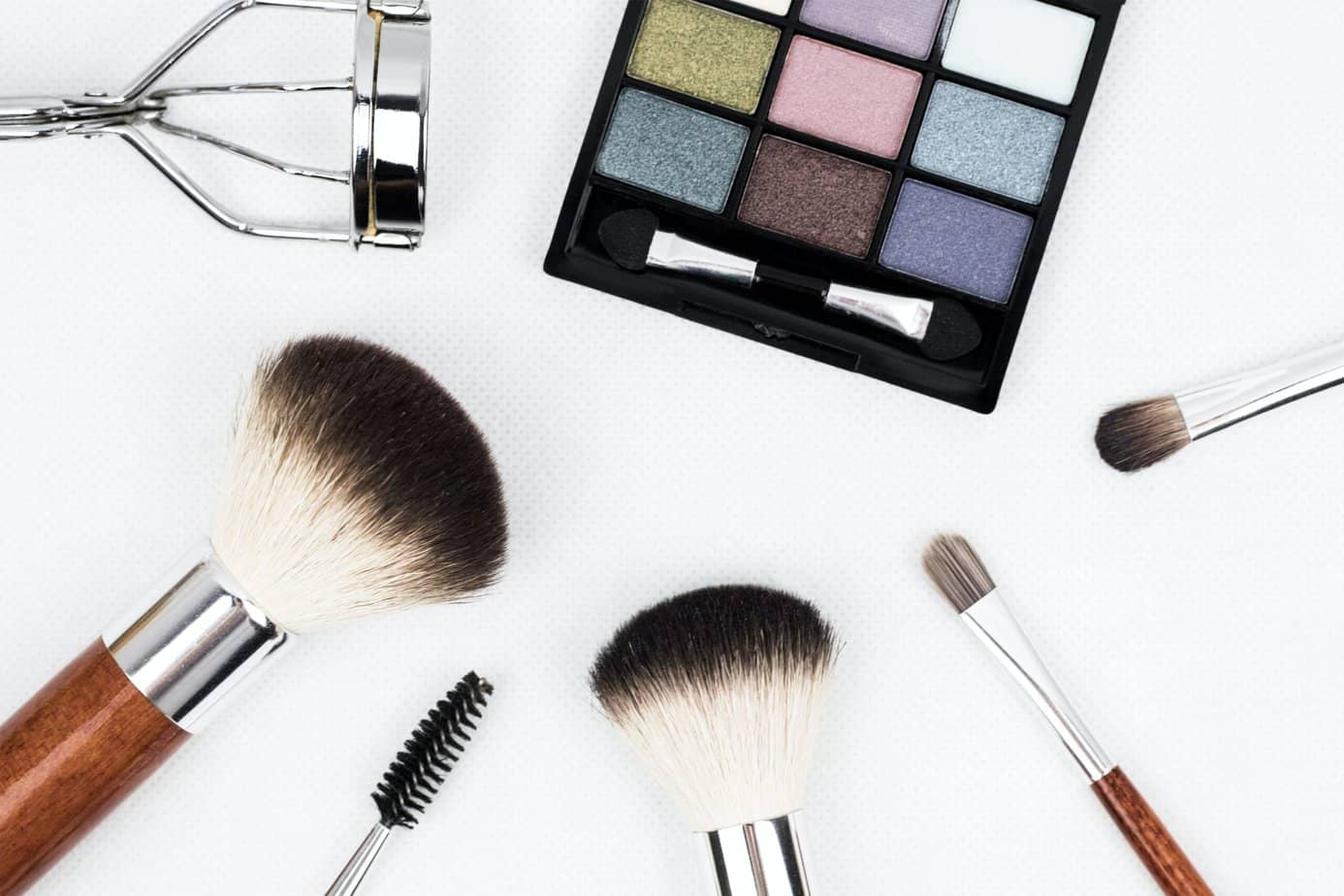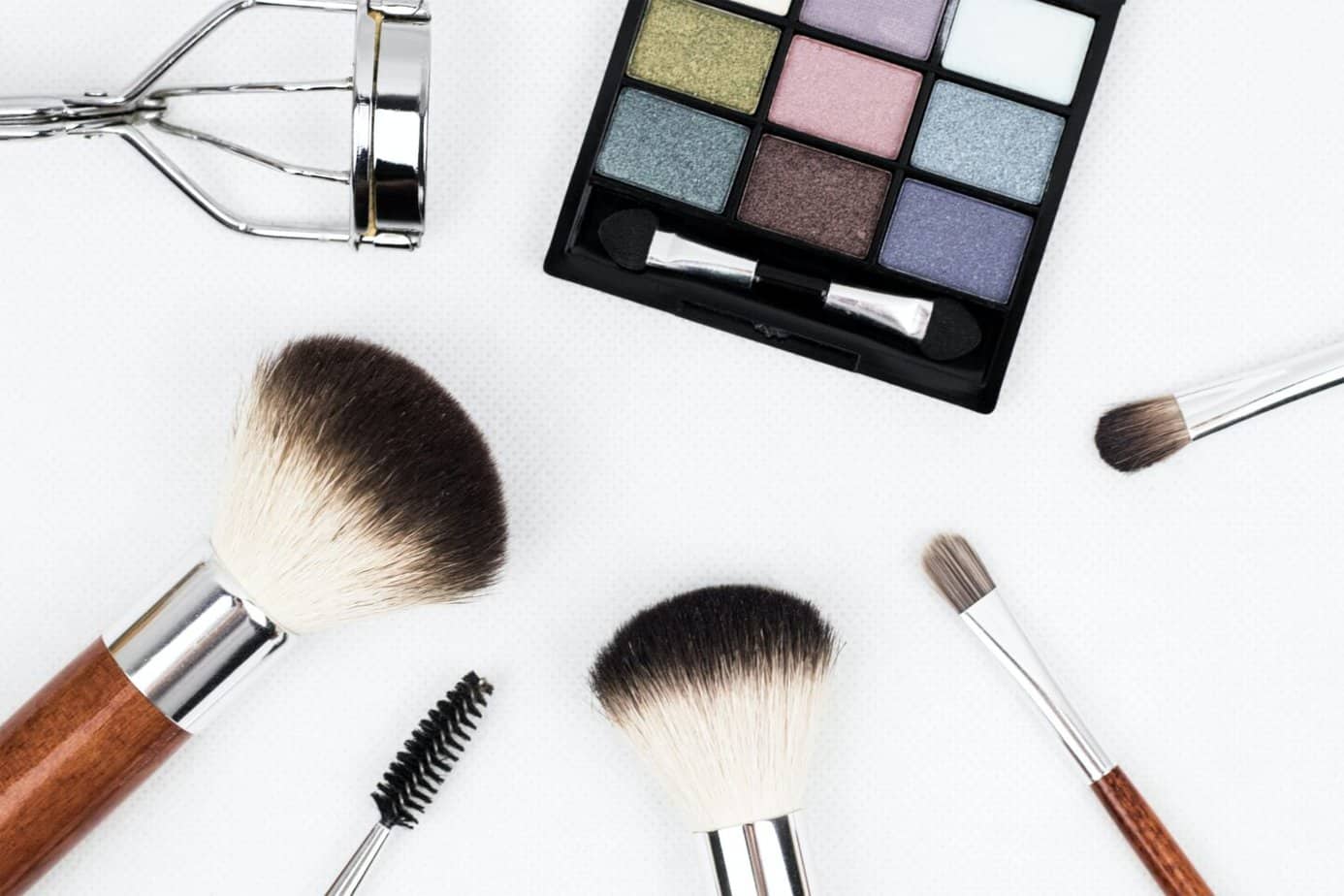 You can make your own schedule
Another benefit of being a freelance makeup artist is making your own schedule. This means that you can work around other commitments, such as school or family obligations. It can be a great job for busy moms, as you can make sure you're free when your kids aren't at school if you want to.
You can take time off when you want
Another great benefit of being a freelance makeup artist is that you can take time off when you want. This means that if you need a break or want to go on vacation, you can do so without having to ask for permission from a boss or client.
You can earn a good income
While there are many benefits of being a freelance makeup artist, one of the best is that you can earn a good income. This is because freelancers typically charge by the hour, so the more hours you work, the more money you can make. Better still, you could offer makeup services on the side to earn extra money, or you could launch this as a full-time career.
You might also enjoy: How to Start Freelance Writing with No Experience
How much can I make as a freelance makeup artist?
How much a freelance makeup artist makes can depend on a number of factors, so the average income is understandably different depending on where you look. A few things that could impact your rate include:
How long you've been in the business
Your technical skills and qualifications
Which industry you work in
How many days/hours a week you choose to work
Your reviews and portfolio
Your kit – a bigger and better kit will invariably mean you can charge that bit more
Online, the general consensus is that the average hourly rate of a freelance makeup artist is between $20 and $28.69. The average salary appears to be between $21,000 and $42,000 annually but again, this can vary on a wide number of factors.
How to become a freelance make-up artist
If you've decided that this is a career path you'd really like to commit to, below we've broken the route you need to take step-by-step to go from zero experience to launching your freelance makeup artist career!
Step 1: Decide what niche you'll go into
We've put the step first for one important reason: deciding what niche you want to specialize in really dictates everything else. If you got training as a makeup artist for bridal makeup and special events but later decide you'd love to go into special effects and TV/film makeup, you'll have to go right back to square one and get a different type of technical training.
Deciding what your key focus is first is going to serve you much better in the long run. Here are a few niches you could choose from:
Bridal makeup
Photo shoots
Entertainment industry / theater
Special events
TV/film
Fashion shows
Special effects
*Note: choosing a niche doesn't necessarily mean blocking yourself off from any other potential makeup industry. Indeed, there can be plenty of blurred lines in makeup. For example, a makeup artist who specializes in weddings will probably also be adept at doing makeup for photoshoots and other special events. However, really honing your craft in one or two areas is going to make it much easier to market yourself and really become a known authority in that niche.
Step 2: Get the correct training and qualifications
Perhaps the most important step of all is to first hone your technical skills to become a makeup artist. There are a few different routes you can go down, and it can be all the more confusing because the make-up industry isn't regulated by any single body – which means there's no definite course or qualification we can point you in the direction of to get a formal education.
Instead, you'll be best served by finding a makeup school near you that is certified, and provides a recognised qualification (ideally, this will be a nationally or even internationally recognised qualification allowing you to work anywhere and give your clients confidence in your skills), and has great reviews from previous trainees.
What's more, you'll want to look for makeup courses that actually teach you the technical skills you want to learn for your makeup artist business. For example, there's no point in taking a special effects course if you want to become a certified makeup artist for weddings and special events! Look for a beauty school that has glowing reviews specifically in the niche you are interested in becoming a freelance artist.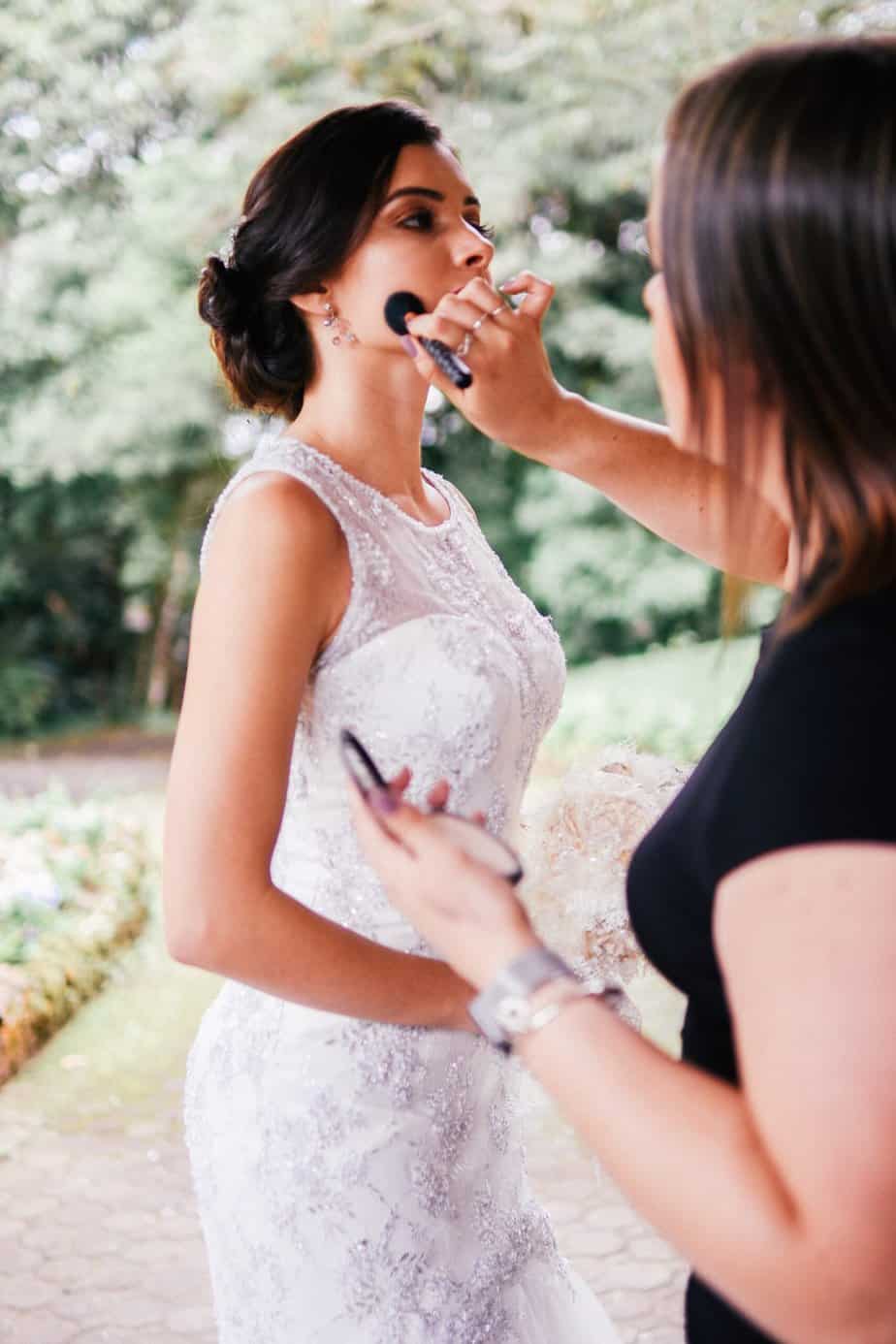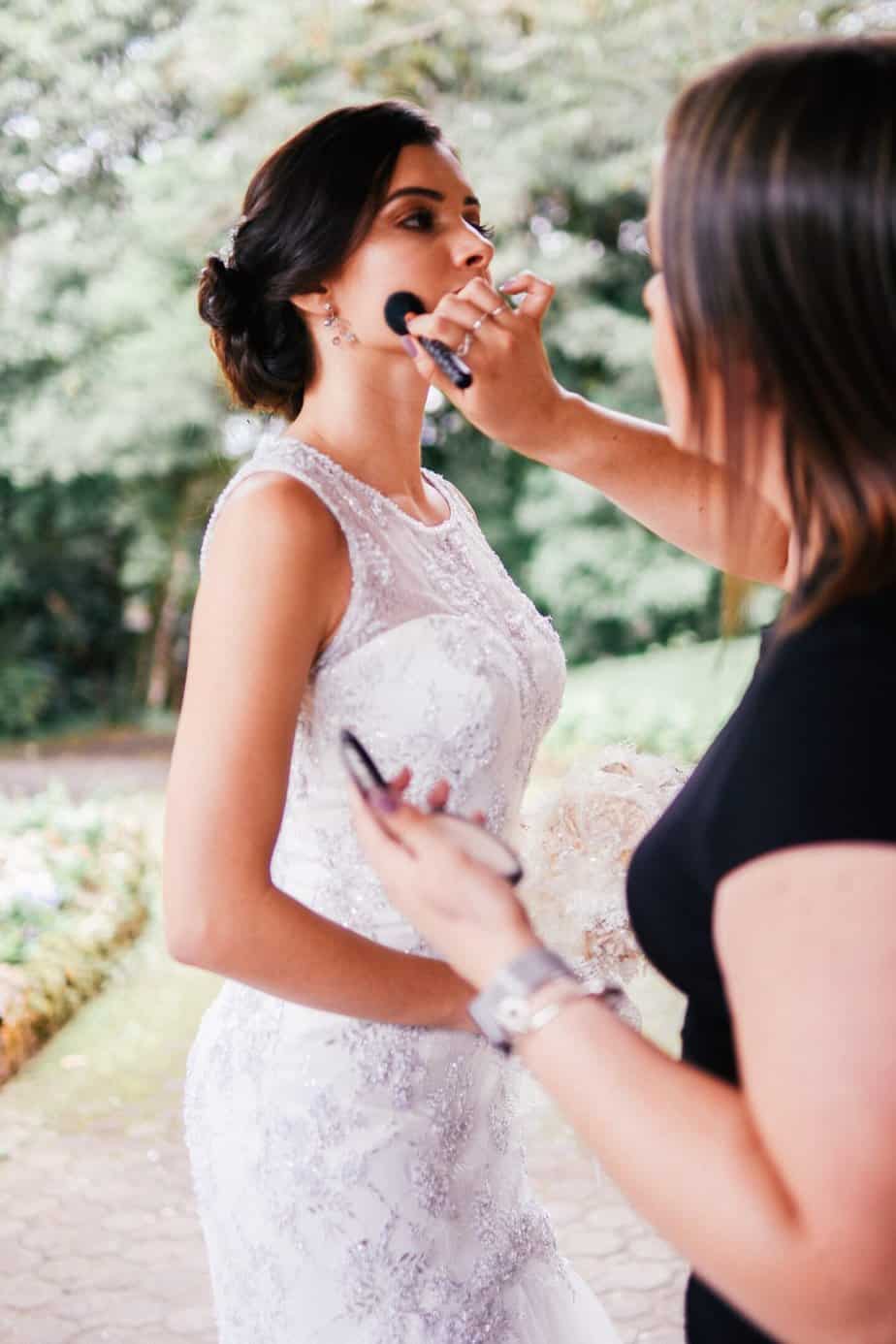 A cosmetology school can also be a great place to find some additional training, teaching you how to approach different skin types and ensuring you are using makeup application techniques and products suitable for as many people as possible.
Online courses
These days, there are a number of online courses that will leave you with a genuine certification in a range of makeup applications. This can be a great option for someone in a remote location, or if you need a course that allows you to be flexible with your time (for example, if you are going to be training alongside a full-time job).
However, it's also worth bearing in mind whether or not you'll feel confident in your makeup skills at the end of the course having never interacted face-to-face with your teacher or being able to practice your skills in person with other students.
Step 3: Make sure you've got the correct kit
As the saying goes, any good artist is only as good as their tools! Any good makeup artist has a high-quality kit with everything they could need for a session. Equally important is the correct cleaning supplies to make sure your kit stays hygienic between clients.
A professional makeup kit will typically include at least the following makeup products:
Primer
Foundation
Concealers/Color Corrector
Setting powder
Bronzer
Blush
Highlighter
Contour
Palettes (Eye Shadows, Lips & Cheeks)
Eye liners
Eyelash curlers
Fake eyelashes
Lip liners
Highlighting creams
Setting s
Tools – brushes, sponges, etc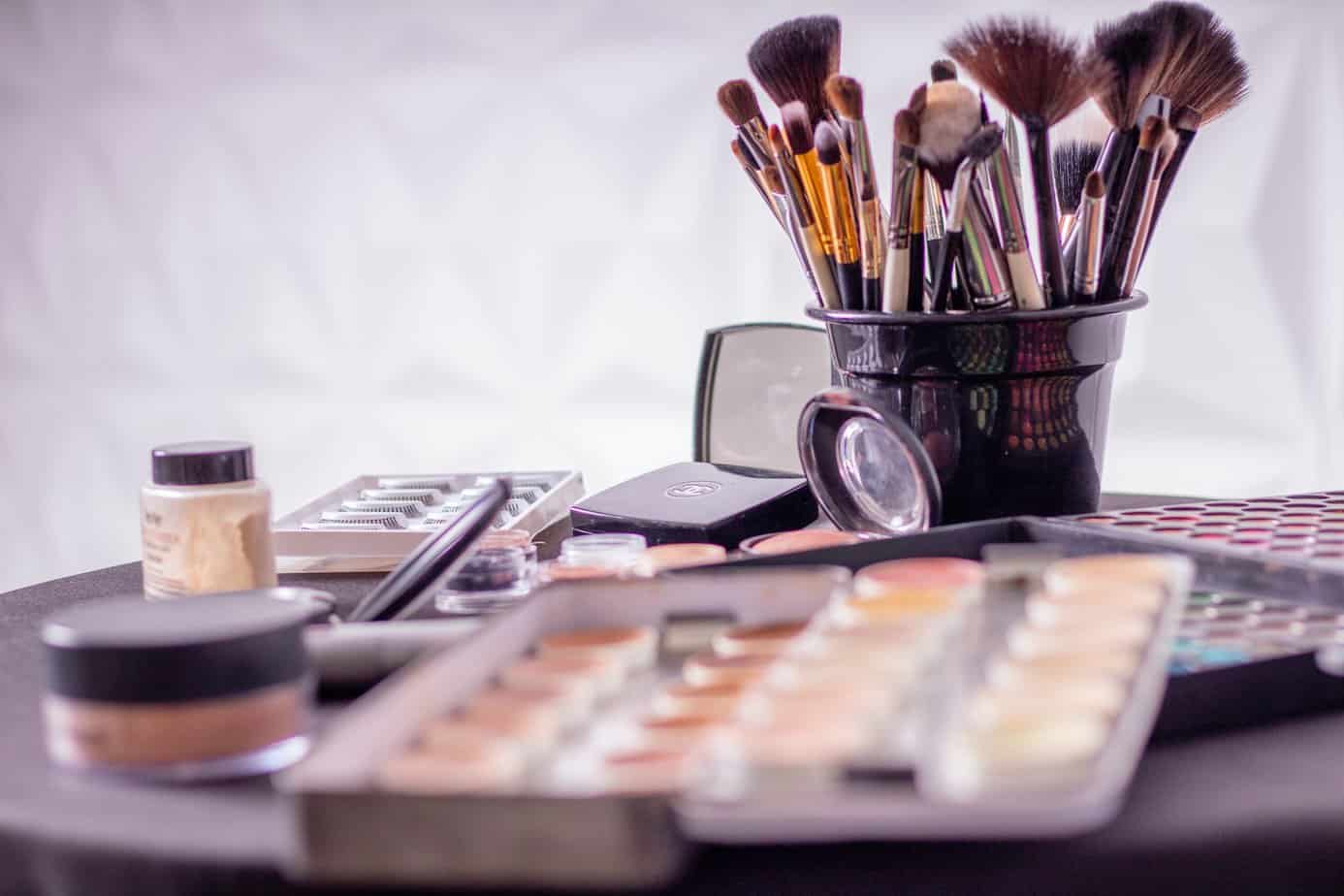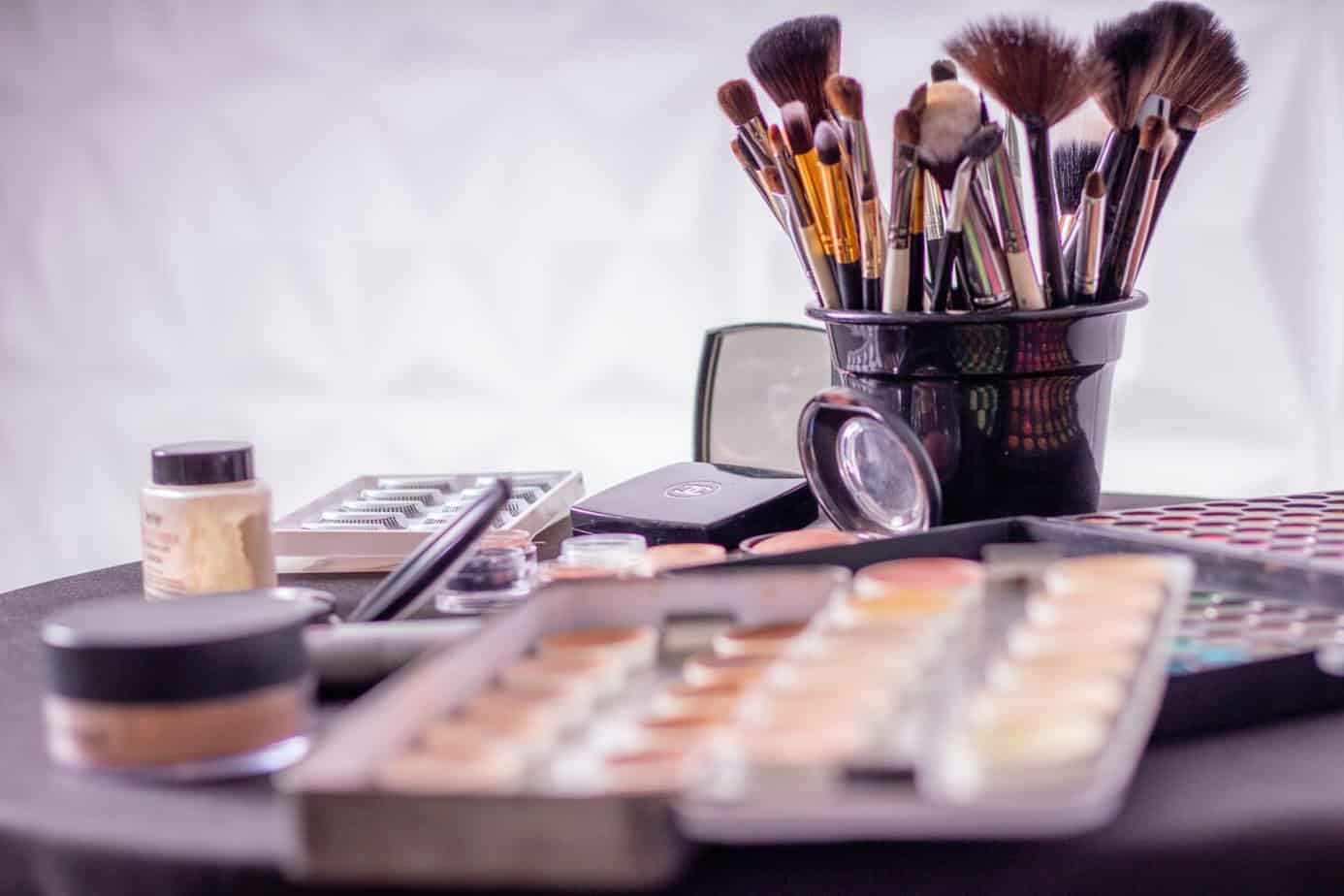 Step 4: Decide how you'll market yourself
As a freelance business owner, marketing yourself is an absolutely crucial part of your business to help you find new clients. These days, the most common way to market yourself is via social media. This is generally considered to be the best way to find new clients, as it's often the first place they'll be looking!
Social media
Any successful freelance makeup artist at least has a presence on social media these days, both to showcase their existing portfolio and to appeal to new clients. Having a Facebook page can be a good idea, as you can ask previous clients to leave you a review directly on your Facebook page for other potential clients to check you out. Likewise, a Facebook page means you can be tagged in posts in groups for your local area if someone is requesting a makeup artist recommendation.
It can also be a good idea to branch into other social media platforms, however, such as Instagram (a fantastic way to showcase your talents given its visual nature), and Tik Tok. You could choose to just have your platforms as a way to showcase your portfolio, or you could choose to go a little more in-depth.
For example, you could make 'how-to' videos, or you could even make videos showing off your makeup looks in line the with latest trends.
Have your own website
You might also consider having your own website to direct potential clients to. On your website, you can have your portfolio on display and some more information about you, your credentials, and where you are based.
Some freelance makeup artists also choose to put their prices on their website, although you may prefer to give someone a quote once they have contacted you directly.
Step 4: Start building your portfolio
This step goes alongside starting to build a social media presence, as for many freelance makeup artists, your portfolio is your social media platforms (although it's also a good idea to store photos of your portfolio elsewhere in case your account is hacked or ever taken down for some reason!).
You could start by creating a website or blog with samples of your work or Instagram page showcasing recent projects and arrange for professional photoshoots if necessary to truly show off your skills. Make sure your portfolio also includes some of your client testimonials as well as a little bit about yourself–personalizing the experience will set you apart from the competition and make you instantly memorable. As your client list grows, your portfolio should grow with it!
Step 5: Continue expanding your business
Beyond staying consistent on your social media accounts, there are many other ways you can continue expanding your business to keep it thriving. For example, you could:
Collaborate with hair stylists, a local beauty salon, and boutiques for special events such as weddings
Work with other local freelancers to send each other clients
Ask your clients to leave you reviews online and to feature them in your portfolio/social media
Continue expanding your kit to keep it fresh
Take new training and expand your skill set
Connect with other aspiring makeup artists on social media and start growing a community within the beauty industry around you
Step 6: Don't forget to set boundaries for your business
As a freelance makeup artist, it's important to set boundaries for yourself in order to be successful in your business. This could mean setting limits on how much time you invest in each project, limiting the number of clients or projects you take on at any given time, and ensuring that you do not compromise the quality of your work due to overworked resources and getting burnout. 
Additionally, establishing rules for working with clients upfront can help ensure that everyone understands their roles and limits in your working relationship, so there are no surprises along the way. Finally, making sure that you give yourself enough rest and leisure is vital to preventing burnout and keeping your freelance business running at its full potential.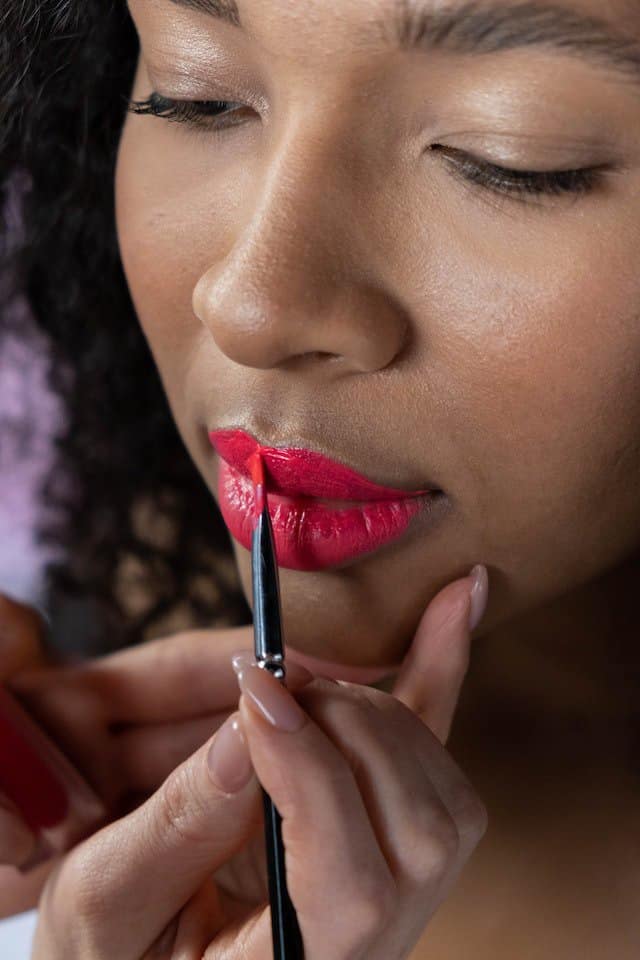 Business skills you'll need to run a freelance makeup business
Aside from your technical skills as a makeup artist, a key part of being successful as a freelancer is honing your business acumen, too. Some crucial business skills any business owner really needs to master include:
Communication Skills
As a freelance makeup artist, you will need to be able to communicate effectively with your clients. This means being able to listen to their needs and desires and then conveying that information to them in a clear and concise manner. Additionally, you will need to be able to communicate with other professionals, such as hair stylists and photographers, in order to ensure that everyone is on the same page and that the final product is one that the client will be happy with.
Organizational Skills
Another important skill that you will need as a freelance makeup artist is the ability to stay organized and perfect your time management. This means having a system in place for keeping track of your bookings, your appointments, and your payments. Additionally, it is important to have a well-organized kit so that you can easily find the products that you need when you are working with a client.
People Skills
In addition to communication skills, it is also important to have strong people skills if you want to be successful as a freelance makeup artist. This includes being able to build rapport with your clients and making them feel comfortable while you are working on them. It is also important to work well with other professionals, such as hair stylists and photographers, to create a positive working environment. Remember, as a makeup artist it's your job to make someone look the best version of themselves – and that means making them feel good on the inside, too.
Artistic Skills
Of course, one of the most important skills that you will need as a freelance makeup artist is artistic ability. This includes having a good eye for color and being able to apply makeup in a way that enhances the natural features of your clients. Additionally, it is helpful to have some knowledge of different styles of makeup so that you can create looks that are tailored specifically for your clients' needs.
Additional Business Skills
In addition to the above-mentioned skills, it is also important to have some basic business skills if you want to be successful as a freelance makeup artist. This includes knowing how to market yourself and your services, how to set up appointments and consultations, and how much to charge for your services. Additionally, it is helpful to have some knowledge of accounting and bookkeeping so that you can keep track of your income and expenses
How to get new clients as a freelance makeup artist
If you are a new freelance makeup artist and you're looking to take on new clients, there are a number of different tactics you could try. A few tips for growing your business include:
Get involved in the local beauty community
One of the best ways to find clients as a freelance makeup artist is to get involved in the local beauty community. There are often meetups and events you can attend, and getting your name out there will help you build a client base. You can also join online communities and forums related to makeup and beauty, and this can be a great way to network with potential clients.
Use social media
Social media is a great way to promote your freelance makeup business and find new clients. Make sure to post regularly, and use hashtags and other keywords that will help people to find you. It's also a good idea to create a professional-looking website or blog, as this will give potential clients a good impression of your work.
Attend trade shows and conventions
Another great way to find clients is to attend trade shows and conventions related to the beauty industry. This is a great opportunity to network with potential clients, as well as with other makeup artists who may be able to give you some good leads. Make sure you take some business cards with you to pass on to any potential clients or contacts.
Give free consultations
One of the best ways to get new clients is to offer free consultations. This will give potential clients a chance to see your work firsthand, and it will also allow you to show off your skills and expertise. Be sure to promote your free consultations through social media, your website, or through word-of-mouth.
Offer discounts or specials
Another great way to attract new clients is to offer discounts or specials on your services. This can be an effective way to drum up business, especially if you offer a significant discount for first-time clients. Just be sure that you don't lowball yourself too much, as this could end up costing you more in the long run.
Get involved in charity work
Charity work is another great way to find new clients, as many people are interested in working with makeup artists who give back to the community. Not only will this help you to build up your client base, but it will also allow you to do some good in the world. Win-win!
Ask for referrals
Last but not least, don't forget to ask your existing clients for referrals! If they're happy with your work, they'll likely be more than happy to pass on your name to their friends or family members who may be in need of a freelance makeup artist