We may earn money or products from the companies mentioned in this post, and as an Amazon Associate I earn from qualifying purchases. Please see my full disclosure for more information.
The most popular things to make and sell from home – endless side hustle ideas for the creative types!
Are you one of those people that struggles to just sit still in the evenings?
TV is great and all…but creating things is so much more rewarding. So, what if you could turn a love of arts and crafts into a genuinely successful side hustle?
And remember, what starts as a side hustle today definitely doesn't have to stay a side hustle. There are countless stories from people who worked away at their own personal projects, and suddenly found themselves able to leave their full-time jobs and do what they love all the time.
To do that, though, you need more than just a few craft supplies. You need to be smart about your approach – think about your audience, gaps you could fill in the market, what platform you'll use, how you'll market yourself, and how you'll price the things you make and sell from home.
Before we dive into the best things to make for starting a successful side hustle, let's first cover a few ways to actually build your business selling things from home.
Looking for more ideas to make money from home? Check out this ultimate list of ways to earn money from home in 2020.
Step 1: What platform will you use?
When setting up your crafts business, you have two main options: start selling via your own website, or use an existing platform.
Your own website gives you complete control over your brand, and has uncapped growth potential. However, it will be very difficult to actually get any visitors to your site in the beginning. Plus, you'll be investing a lot of time into SEO, marketing, and networking when you should be putting that time into making your products.
Instead, a selling platform can be a great idea to get you off the ground quickly when first starting out These include:
Etsy
eBay
Facebook Marketplace
In 2019, Etsy had 44.8 million users. It has become the go-to home for all things homemade, crafts, and artists, making it the perfect place to launch your store for selling things you've made.
Recommended post: $50,000 a Year is How Much an Hour?
Step 2: Find your market
Before diving straight into the deep-end, it's a good idea to do some market research into the best and most successful online stores.
On Etsy, the most successful stores can widely be categorized into:
Planners & Printables (PlannerKate1 is the biggest Etsy store right now)
Jewellery & charms
Weddings & party
Home decor & accessories
If your idea fits into one of these categories, the good news is that there is definitely a market for your product. The bad news is that it may be a competitive market to really make your mark on – so do some research and figure out how your product can be totally unique to the things already on offer.
Is there anything I can make now to sell to make money fast?
You could get lucky, have your creations go viral from week one, and be raking it in from the get-go. More realistically, however, it will take a little time to establish your business and build-up your stock to sell.
Bear in mind that heavy-labour things like knitting and crocheting will be more time-intensive than creating one-off digital products, and so you'll need to factor that into your costs as well as predictions when it comes to actually seeing a return on your investments.
When deciding how much to charge for your products, make sure you factor in how much you spent on materials, time taken to make the products, and any extra costs (hosting, marketing etc).
Best Things To Make And Sell Online:
Physical Products
Physical products are for the creative types who are good at using their hands and love to hone their skill. Below are some fantastic products perfect for making from the comfort of your own home.
1.
Candles
Have you got a favourite candle scent that you have to search high and low for every time you go out to stock up? Or maybe you're trying to be more eco-conscious and want to invest in some candles with fewer chemicals and additives.
Making candles from home can be a complex process when you've never done it before – but practice a few times and you'll see that it's really quite straightforward, and easy to find scent and combination colours that people will love.
You'll need:
Latex gloves

Glass jars

Essential oils

Pots (you should never mix your candle-making pots with food pots!)

Melting wax
2.
Soap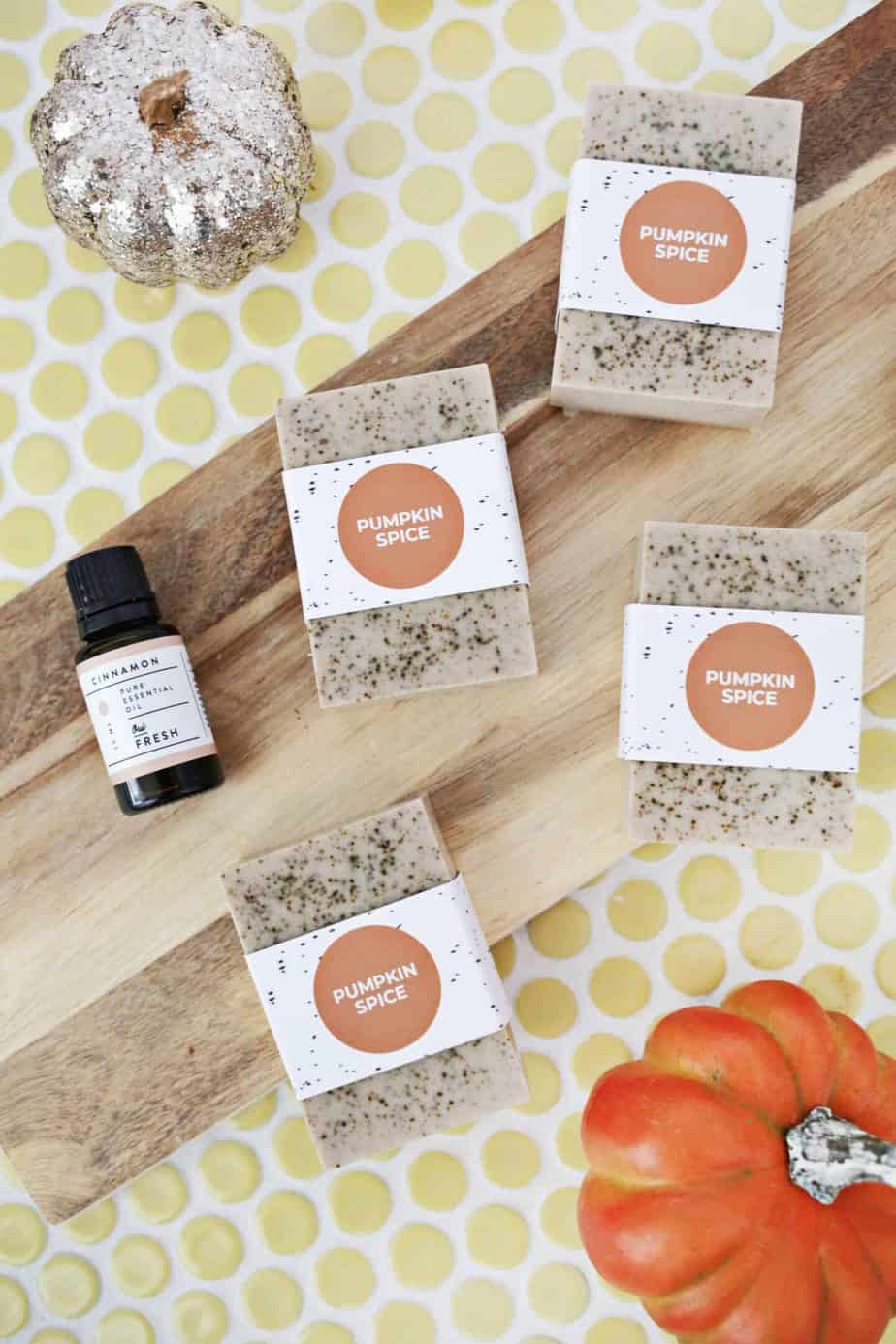 Traditional bars of soap may not be as popular these days for washing, but many people love a beautifully hand-crafted bar of soap to use as decoration in their bathrooms.
Folding dried lavender, petals, and natural scents into your soap mix can result in some really stunning (both in terms of looks and smell!) products.
3. Natural cosmetics
There is a much bigger emphasis placed on sustainable, environmentally friendly products these days, with many consumers willing to spend more money on products that have been made with sustainably sourced, natural ingredients.
From homemade sugar scrubs to creating your own lip balm solution, the possibilities are endless. This idea could be particularly popular if you niched down even further to cater for people with sensitive skin, vegans, or focused on zero-waste, for example.
4.
Knitted Goods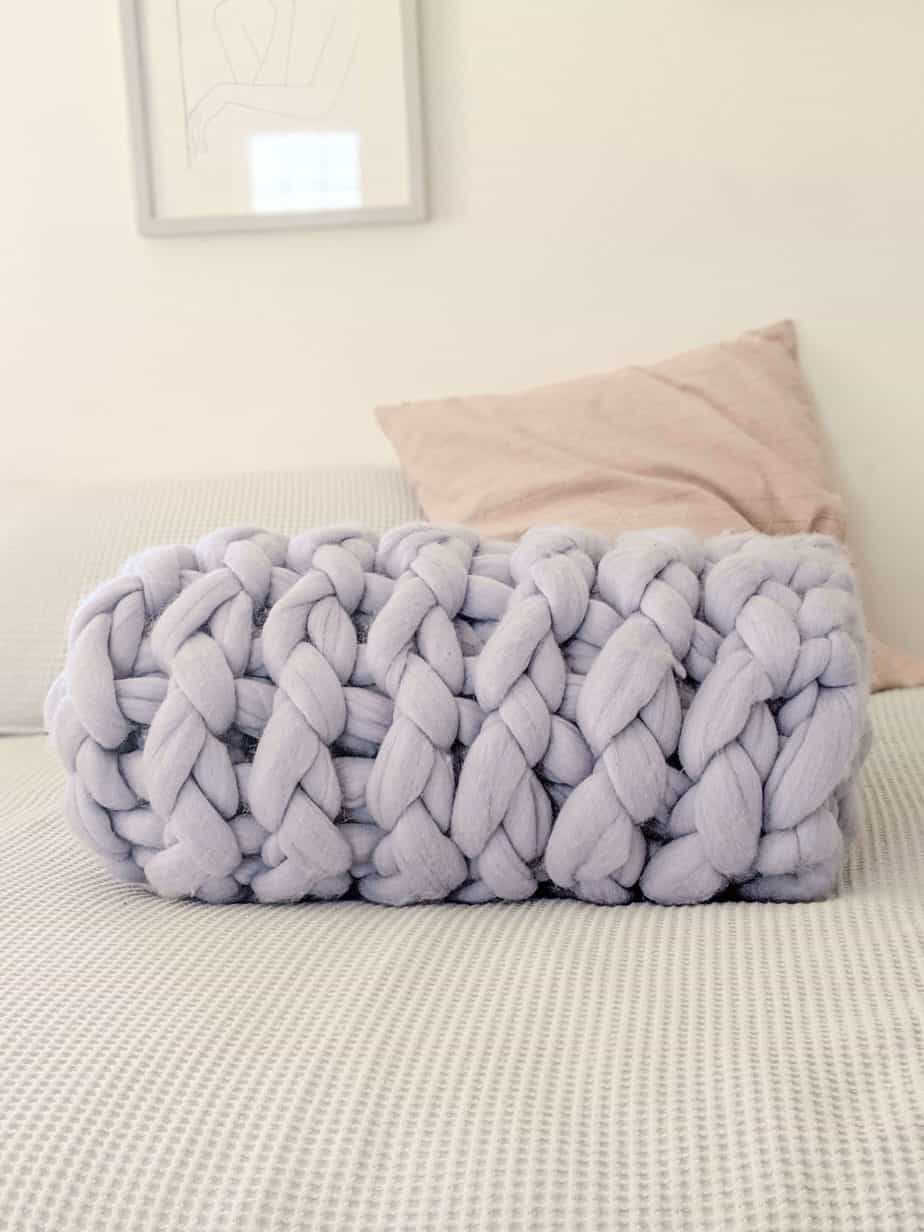 The niche for knitted goods is booming online, as more people make the conscious decision to move away from mass-manufactured products and place more value on local businesses and one-off pieces with sustainably sourced materials.
Find a supplier near you and you could build a really successful small business, niching down into a number of different things such as:
Huge chunky knit blankets and cushions

Baby blankets, booties, and hats

Hats & gloves

Scarves
5.
Jewellery
One of my favourite examples of how you can use a love of making jewellery to fund your dream lifestyle is Giddi and Jace from Our Home On Wheels.
Giddi's jewellery business (plus a few sponsorships and photography work from their Instagram) funds their life travelling the States in their self-converted van, with dog and baby in tow! For Giddi, it started as a hobby she was passionate about, but turned into a way of funding their dream lifestyle. Pretty inspiring!
6.
DIY Frames, Sculptures etc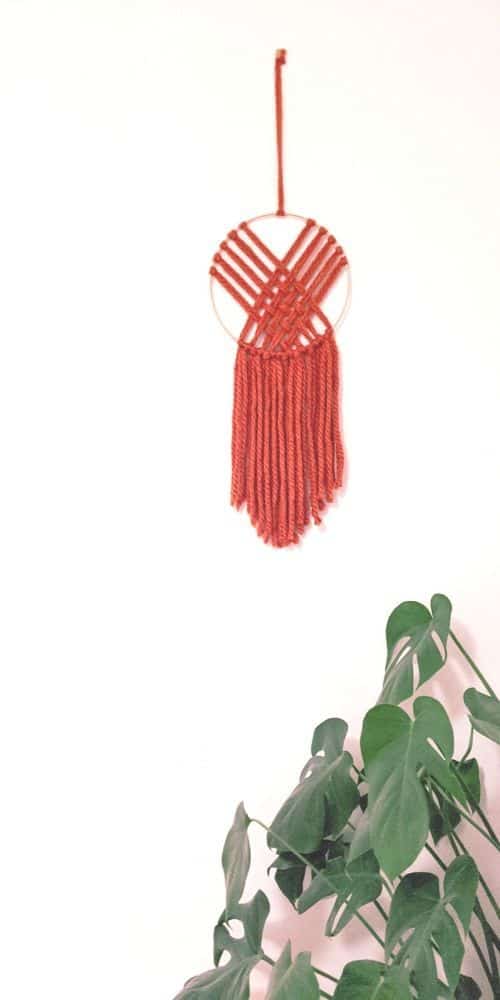 If you live by a beach or forest, you could make a killing collecting driftwood and dead branches and transforming them into one of a kind pieces of art, frames, etc.
Alternatively, things like these macrame wallhangings are beautiful and can be sold for a high profit for not too much effort when you get skilled at making them.
7.
Baked goods
You might need to check the food safety regulations for selling food products in your local area before going into this, but if you've got a passion for baking or cooking, why not consider selling your creations to others?
Things like seasonal bakes, or items that are free-from for allergies (again, you'll need to be mindful of what laws and regulations apply to you here!) could be an awesome little home business.
8.
Trinkets/ knick-knacks
Who says you have to make one thing and one thing only? From sculptures to crochet, you could set up a quirky trinket store for everyone else with the same style as you.
Even if you're making different things, I'd recommend sticking to a similar theme to ensure your customers always know what to expect.
9.
Keychains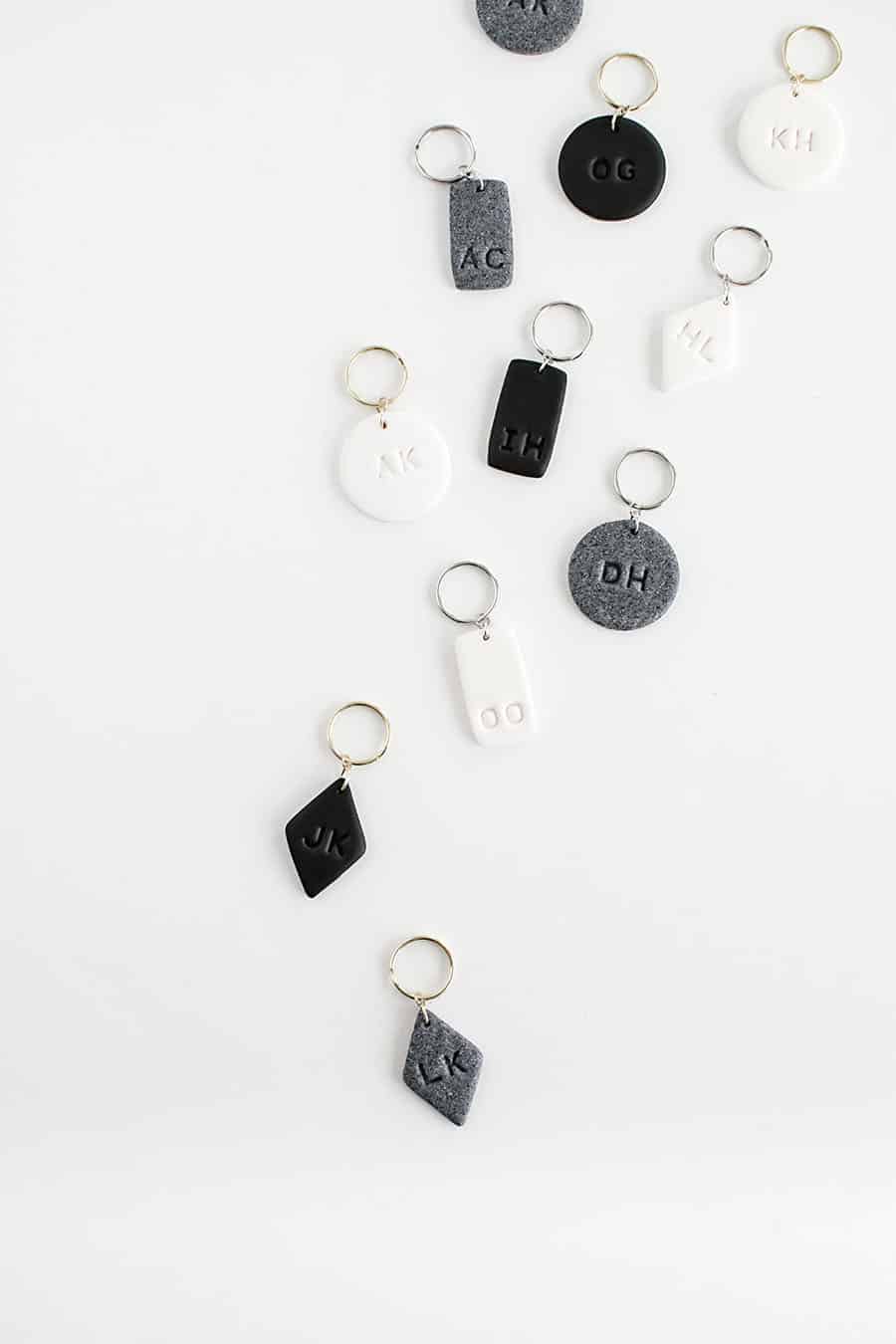 These knitted fruit keychains are so cute, and just one of many examples of how you can build a really successful business selling an accessory for something everyone has: keys!
Keychains are small enough that shipping internationally could even be a viable and cost-effective option for both you and your customers.
10.
Stickers/bags/t-shirts
Got an eye for design? Why not create your own slogans and get them printed on stickers, bags, t-shirts, and cushion covers?
This is a fairly saturated market, so your designs will need to be offering something no one else currently does – but if you're talented, this could really work.
11.
Pottery
A hot cup of freshly ground coffee was not designed to be enjoyed in a bland mug you got in a pack of four.
Be the potter designing beautiful mugs, serving bowls, plates, and bowls that you always see and envy on food blogs and Pinterest – a bit of a learning investment (plus, you'll need to find access to a kiln), but an amazing and creative thing to make and sell from home.
12. Sewn items
From table cloths to handmade clothes, there's a big market for sewn items online. One great example is these two sisters who started a scrunchie business!
You could even upcycle vintage clothing with hand embroidery or stitching on your own patches. Check out this review of the best places to sell clothes online for some ideas of what platforms you could utilize for this business venture.

13. Pet products
People love their pets, and that means they're willing to shell out for cool, unique, or just plain cute things.
You could make your own natural, healthy dog treats, customizable bandanas and collars, or even invent something entirely new!

14. Wedding favours
I was the Maid of Honour at my sister's wedding last year, and my eyes were opened to how much thought goes into a beautiful wedding. From the invitations to wedding favours for every guest, to even making hangover kits for guests the next day, there is a huge market for beautiful, thoughtful wedding-related gifts.

Digital Products:
For some people, making a physical product to sell on is the dream. However, for others, space and time may be at a premium, and in these cases, a digital product may be one of the best things to make and sell from home for you.
Digital products are, in most cases, something that you'll invest a lot of time into initially. However, once it's completed, your product is ready to sell over and over again without anything required from you. Passive income at it's best!
15.
Printables
While a lot of the world has gone digital, many people still enjoy using printables to keep their life in order (sometimes it's just so much easier to be able to see things without the screen distracting you!). Printables that could be a great idea to sell include:
Bachelorette and Bachelor party games

Kids scavenger hunts, party games

Invitations

Meal plans

Cleaning & organization

Fitness plans

Cards
16. Planners
As I already mentioned, the biggest store currently on Etsy belongs to a lady who sells planners and stickers to put in your planner. So simple, but obviously something a LOT of people want to get their hands on!
If you've got an eye for design and can never quite find a planner that suits all your needs, maybe this is a great option for you to fill that need?
17.
Art prints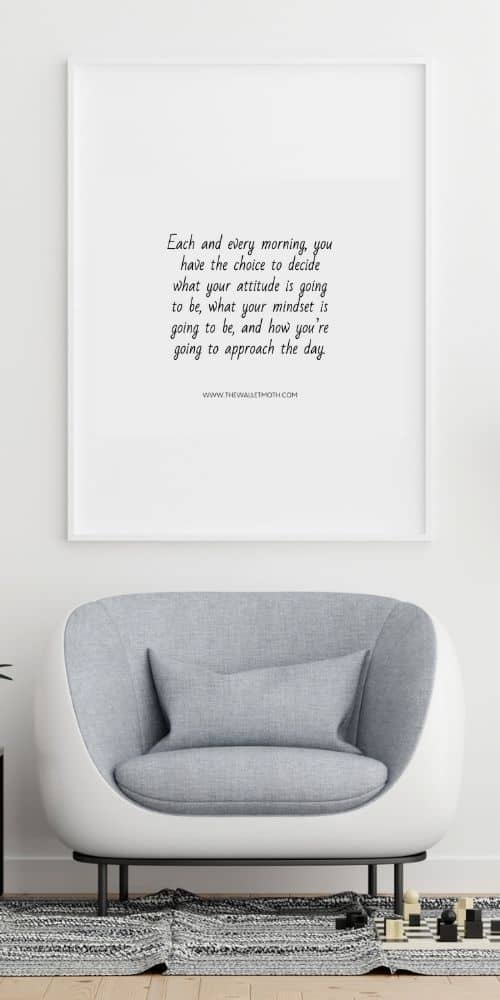 Artistically designed quotes, simple prints, and graphics can all be a fantastic digital product to make and sell online. Just make sure you've clearly stated that the customer will receive a digital download and not a physical print, as this could lead to some negative reviews if they don't realise that!
18.
eBooks
More of a writer than a designer? (Me too!). Why not write an eBook? You don't need to be a world-class expert on something before you write about it. Just don't tell everyone you're a world-class expert when you're clearly not.
Most people appreciate reading real, authentic stories from people they can relate to. Find a topic you're passionate about and think you could offer an interesting perspective on, and start writing. Think about the people you would like to read your eBook: what's in it for them? Always, always, always keep this in mind.
19.
Songs
Self-publishing is more popular than ever. As well as publishing their own books and art, many musicians are now also self-publishing their music.
From full-on singles with vocals to jingles that could be picked up and used in adverts, selling music is a competitive but potentially lucrative industry to join.
20.
Photos
You could sell your photos to stock photo sites such as Getty, Unsplash, or Deposit Photos. Building your own photography business can be tough in the extremely saturated market of 2020, but if you have talent or can offer photos no one else is really providing, so could carve out a great niche for yourself.