We may earn money or products from the companies mentioned in this post, and as an Amazon Associate I earn from qualifying purchases. Please see my full disclosure for more information.
Exciting news, everyone!
Late last year, I finally received the call that my application for an allotment around the corner from my family's home had reached the top of the waiting list and…. (dum, dum, dum, dum!)
I've got an allotment!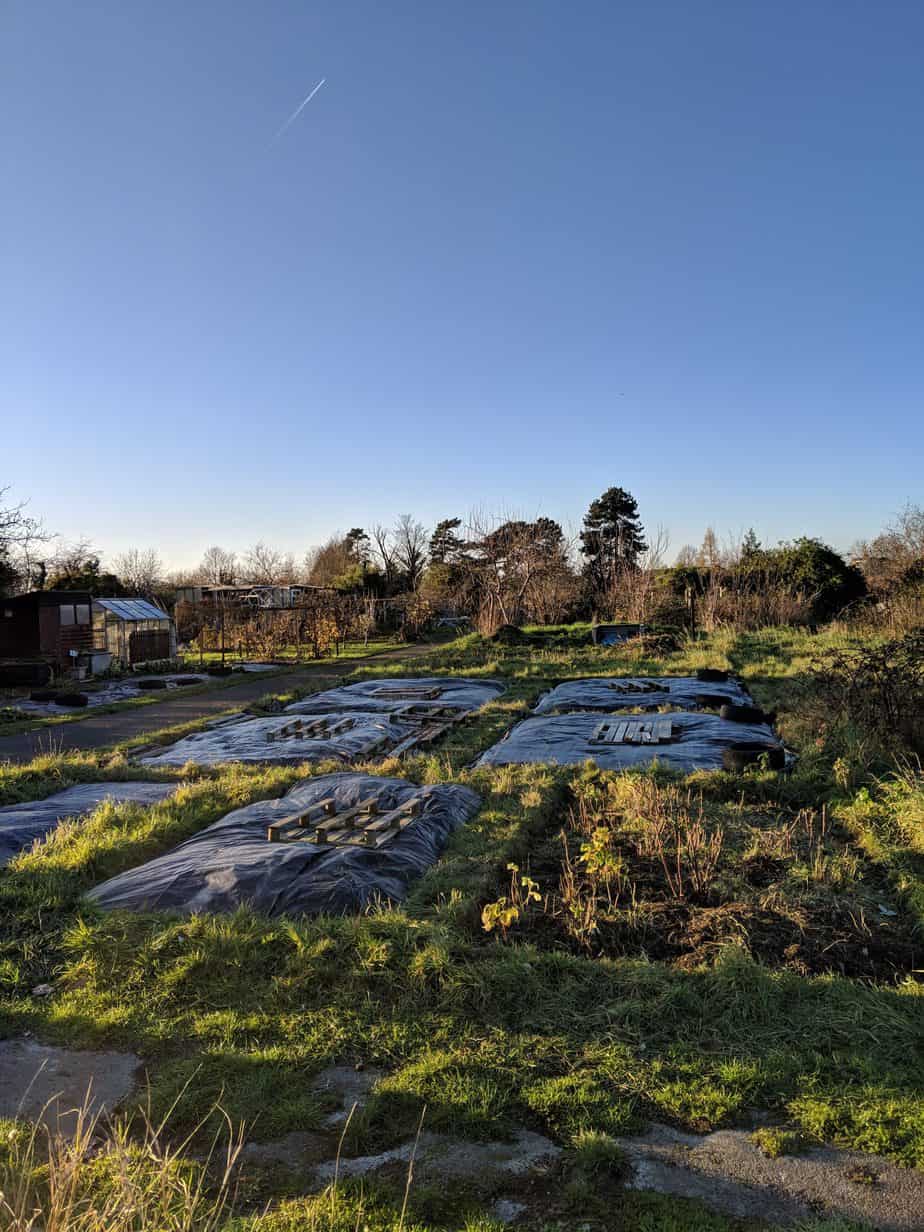 Earlier in 2017, I visited some friends who had recently taken on an allotment together and the way they spoke about it totally inspired me.
I fell in love with the idea of growing my own fruit and vegetables from scratch and knowing exactly where my ingredients came from.
My parents and sister soon joined my enthusiasm, and we agreed to apply for an allotment nearby to work on together.
Our plot is huge!
In all honesty, we were all pretty intimidated when we took in the size of the plot we were given.
However, after closer inspection, while overgrown now, our patch of land was once beautifully tended by a skilled gardener. Plus, it gets a great amount of sun while still having some shelter, so (green) fingers crossed, it will be forgiving to any amateur mistakes we make!
The borders for the nine different beds were clearly marked out, and the weeds and grass growing over the beds actually comes up pretty easily.
So while there's a lot of work ahead of us, we were all pretty relieved to at least have the outline of a plan to follow! We covered the beds with weed suppressing membrane which helps to kill off the weeds underneath over winter, and have now started to dig out the beds ready for planting!
This is my mum and I's progress digging out the grass from one of the beds – a good three hours or so work – phew!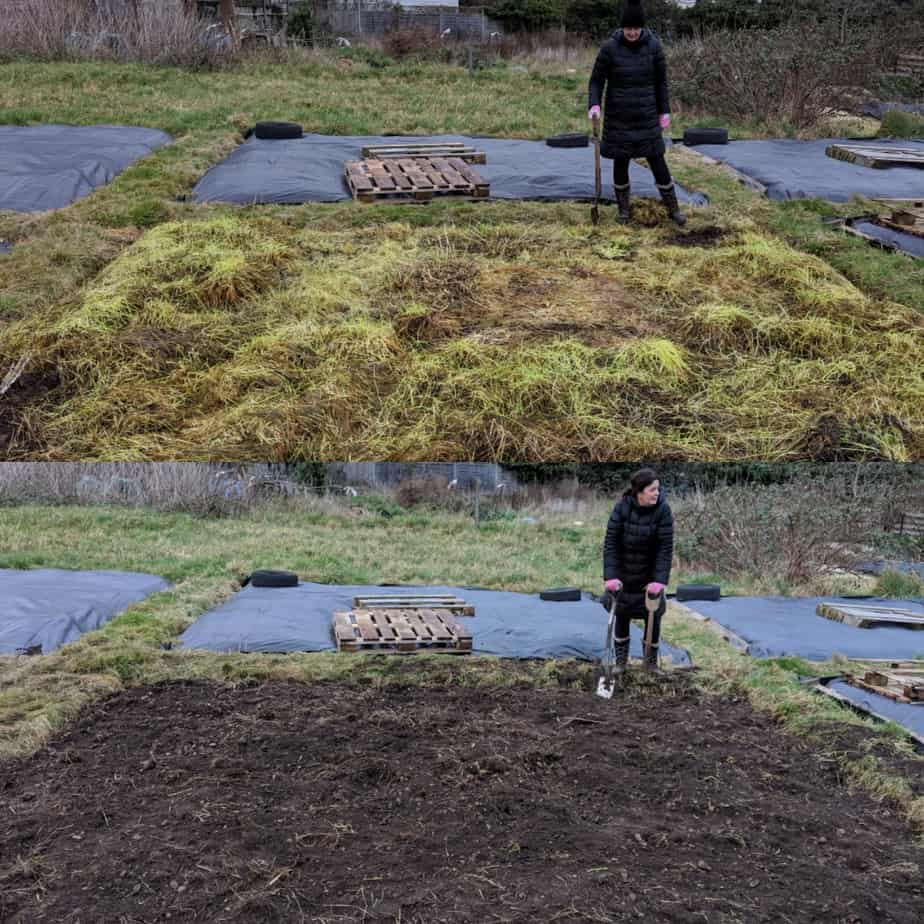 Allotment Life: The Plan
The plan is, obviously, to grow our own fruit and veg.
We probably won't utilise every bed this summer to avoid totally overwhelming ourselves, but eventually, we want to use the entire plot to grow things like:
Berries
Potatoes
Butternut squash
Courgettes
Asparagus
Lettuce
Tomatoes
Broccoli
I've probably forgotten at least a dozen more! If you've followed this website for a while you'll know how much I love cooking, so I can't wait to start experimenting with all the veg we grow!
Saving Money
What I'm also really looking forward to is seeing how much money we can save as a household.
With the size of our plot, we're even thinking we'll probably end up giving extra crops away to neighbours.
So, I'd love to hear from you guys:
What you would like to know about owning an allotment?
Do you want to know what we grow (and the struggles), how much we save, what I make with the veg we grow, or everything we discover along the way?
Let me know!