We may earn money or products from the companies mentioned in this post, and as an Amazon Associate I earn from qualifying purchases. Please see my full disclosure for more information.
If you're looking to save money, live a healthier lifestyle, and feel better about yourself, you might be interested in finding out how to get fit at home – saving money on expensive gym fees, and providing a more flexible fitness routine that's easy to stick to.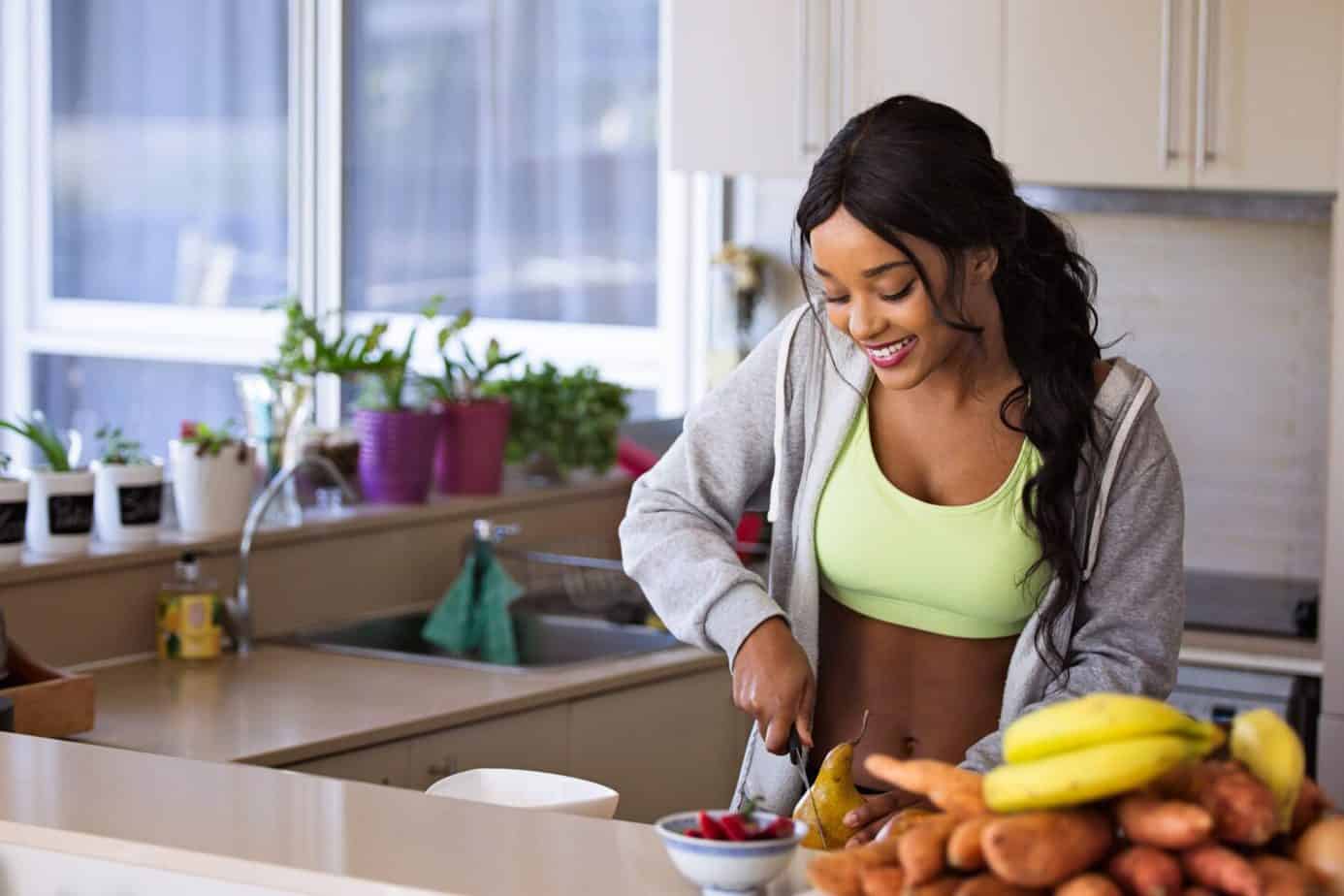 Pssst..! While you're here, make sure you've unlocked your free access to The Wallet Moth Freebie Library, which is absolutely full resources all designed to help you start building a life that works for you, including free cheap & healthy meal planners, printables, a minimalist declutter checklist, and so much more!
January 2020 is fast approaching (where the f!@# did 2019 go?!) and that means one thing: the annual resolution to 'get fitter and be healthier'.
Everyone has their own opinions on new years resolutions. However, if a new year and a fresh start give you the motivation you need to make some healthy life changes, I'm all for it.
Getting fitter is one of the most common resolutions people make. However, it's not always easy to stick to when you're faced with:
Expensive gym fees
Intimidatingly busy gyms and workout classes
An inflexible schedule that makes it hard to fit in time to work out
So, what's the solution? Getting fit at home.
Below, we've covered some of the top tips you need to know on how to get fit at home. We've included:
Free workouts you can easily do from home
Eating healthier by meal prepping at home
How to get fit and healthy even with a tight schedule
How to save money and get healthy on a budget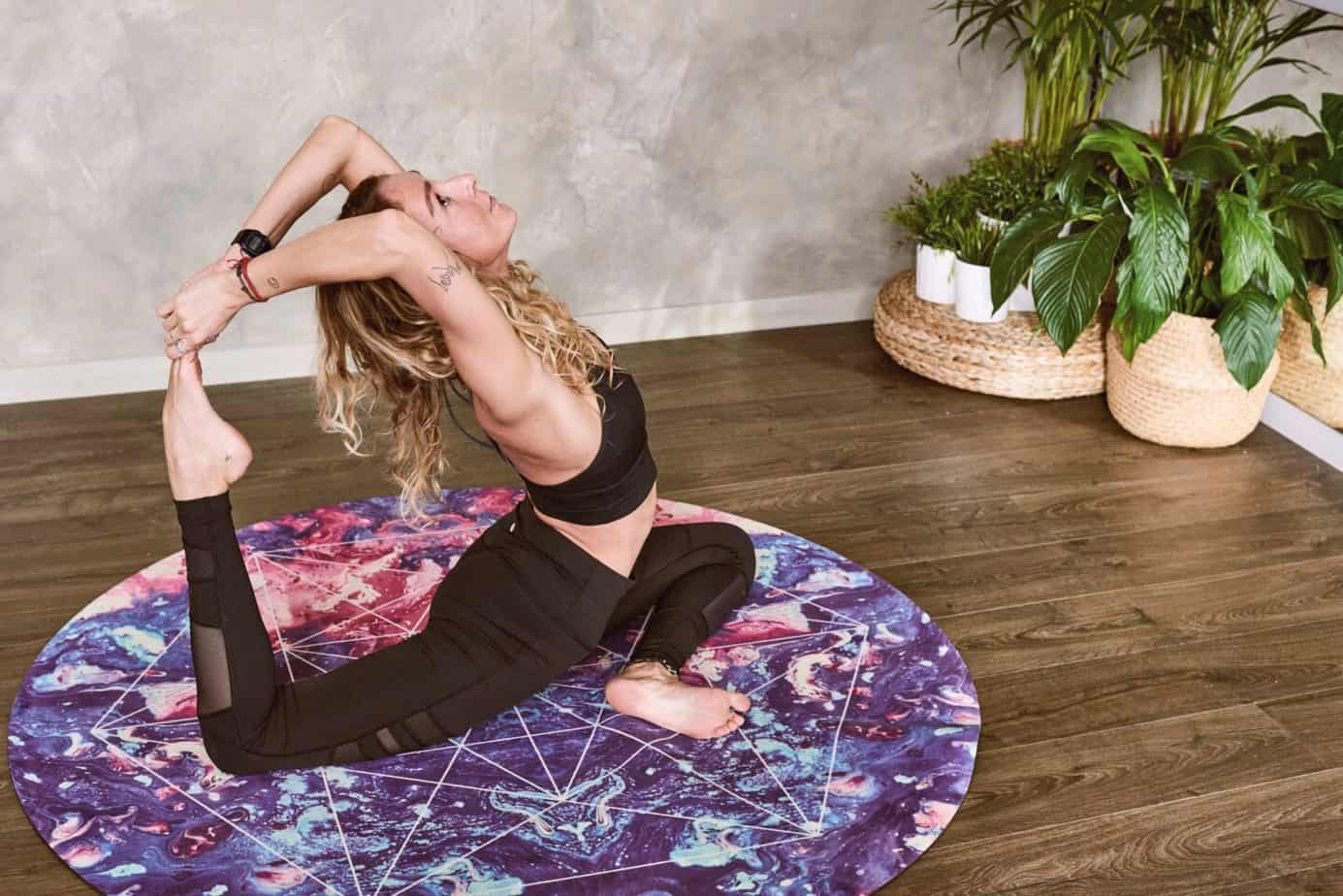 Free workouts to get fit at home
Yoga
Yoga is one of the best full-body workouts you can do for free and from the comfort of your own home. Don't think you can actually get fit doing yoga - think again! Yoga is far from 'just stretching' - especially when you're doing a dynamic, energetic style such as Power Yoga or a Vinyasa flow.
Just search for classes on YouTube or take advantage of the free trials many yoga subscription services offer, such as Alo Yoga, Gaia, and Yoga Journal.
HIIT Workouts
HIIT (High-Intensity Interval Training) takes the same format: you workout in a short, intense burst non-stop, and then rest. Repeat until you're drenched in sweat!
As an example, you could set an interval timer (there are loads of free apps to choose from) to work out for 30 seconds, rest for 30 seconds, for a set of 8 rounds. Then you rest for a minute and repeat that circuit another 2 - 3 times. HIIT exercises suitable to do at home can be any bodyweight move, from jumping squats to burpees.
Pilates
Pilates combines muscle-building endurance exercises, and flexibility training to really help you build strength, mobility, and body control. There are many pilates tutorials and free classes online, so simply hook up your laptop and unroll a mat to begin.
Bodyweight workouts
If a HIIT-session is a bit intense for you, simply doing a bodyweight workout can still be a fantastic way of getting fit at home.
Write yourself a plan of about 5 - 6 bodyweight exercises, and aim to do each for between 12 - 15 reps, 3 times. For example, a bodyweight workout could be:
- Squats (using a heavy object from the house for an extra challenge)
- Press-ups
- Jumping lunges
- Sit ups
- A 1-minute plan hold
Walking
Don't ignore the huge benefits simply increasing your number of steps can do for your health.
Make a point of getting up and walking around the house every hour - go up and down the stairs, walk around your garden if you have one. If you just want to move your body more and be less sedentary, this is a good habit to introduce.

How to get fit at home by meal prepping
Meal prep is one of the best ways you can get fit and healthy at home as well as saving money in the process.
Meal prep is the process of batch preparing your meals on one day of the week, so you've got healthy and nutritious meals you can enjoy. Batch cooking also means you need fewer ingredients, allowing you to save money on your food shopping.
These resources will help you get started: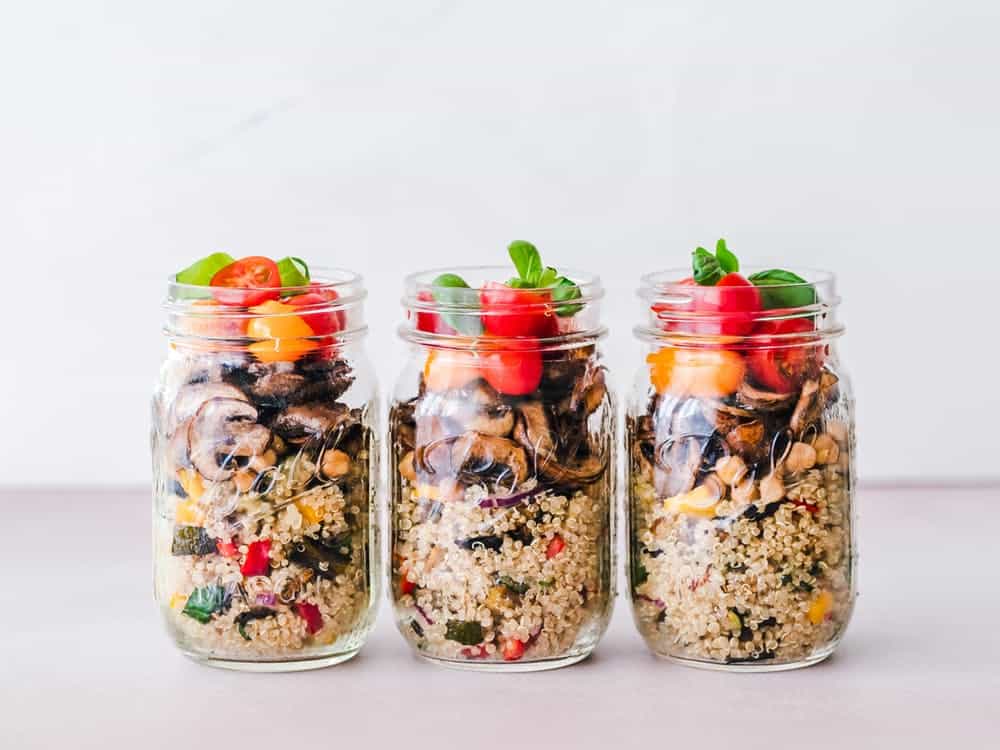 Managing a tight schedule
Getting fit at home is difficult when you have a tight schedule. If you have a full-time job, chores, side hustles, or children (or, as is often the case, a combination of all of these!), fitting in the time to work out and eat healthy can feel impossible.
Often though, most of us do have spare time to make changes to our lifestyle. It just takes suffering that first week or so of adapting to a new routine. A few ways you can make that transition easier include:
Get a planner to organise every hour of your day
Make a 'to-do' list of priorities versus things that can wait
If getting fit is a priority, make it happen – even if that means getting up an hour earlier
Assign a couple of hours one day to cook to the majority of your meals for the week
Ask a friend or family member to be your accountability partner for added motivation
Getting healthy and fit at home on a budget
Personally, fitness is one of my biggest passions. I can't imagine a life where I'm not active, and it's this passion that led me to train as a yoga teacher so I could get away from my desk for at least part of my job!
For me, I place a high priority on my 'fitness' expenses than other things because it's what makes me happy. What's more, a lot of my fitness expenses combine with my 'social' expenses, because I've made friends through the things that keep me fit – for example, bouldering at my local climbing gym.
Getting fit and healthy on a budget is really down to prioritising what you spend your money on.
Will a monthly gym membership motivate you to actually work out? Maybe it's worth that additional spend, then.
Will a food subscription service like Blue Apron or Hello Fresh help you eat healthier? Perhaps adjusting your budget to factor that expense in is worth it.
Would making a wager on your own weight loss with Healthy Wage give you that added boost to make a change? Read my post about getting paid to lose weight.
The key is really to figure out what works for your lifestyle and make changes that suit you.