We may earn money or products from the companies mentioned in this post, and as an Amazon Associate I earn from qualifying purchases. Please see my full disclosure for more information.
This guide covers all the different ways you can make money selling plants. Whether you have a thriving outdoor vegetable garden, rainbows of flowers lining your pathway, or a jungle of house plants, there is extra money to be made out of a green-fingered hobby – read on to find out how.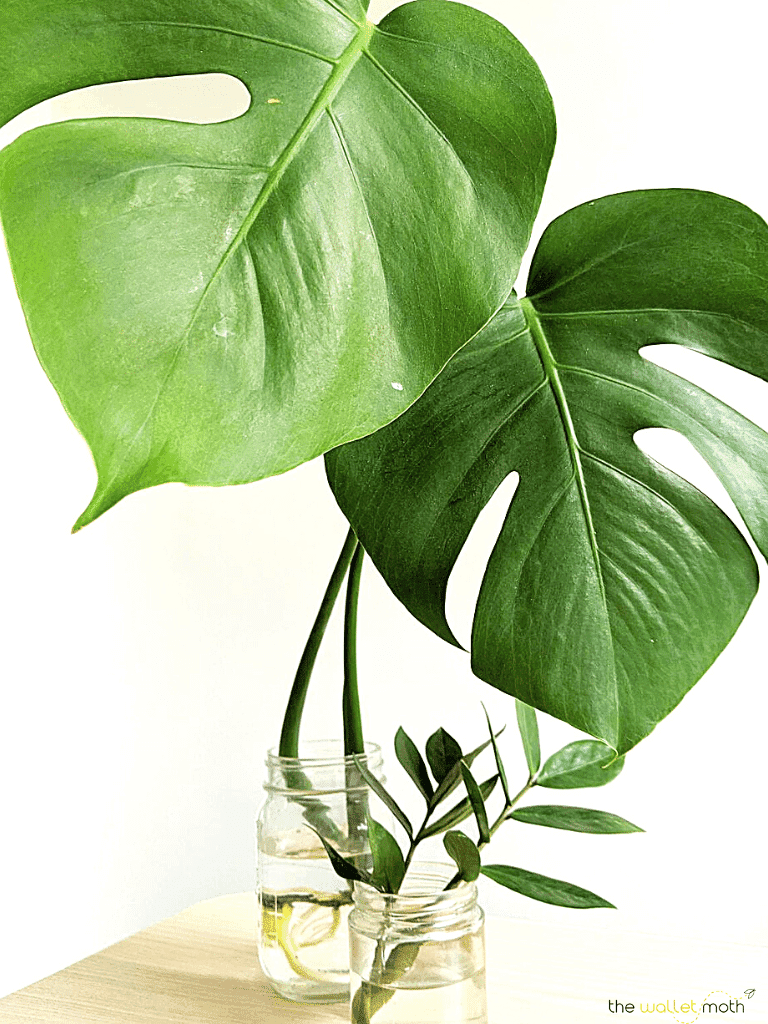 The lockdowns throughout 2020 and 2021 sparked a love of house plants and gardening from millions of people around the world. House plants brought the outside in when many were shut inside their homes without even a patch of grass to enjoy – while others found solace in the quiet isolation of a garden or allotment, cultivating their own flowers, fruits, and vegetables through nothing but hard work and elbow grease.
Like me, this newfound hobby may have simply been a part of your life for years – with countless plants perched on bookshelves and counters, and a proud vegetable garden churning out homegrown crops every summer.
If you're looking to turn your plant hobby into a side hustle, here are your options:
Selling fruit and vegetable seeds
Selling fruit and/or vegetable seedlings (to be planted straight into the ground)
Selling flower seeds or cuttings
Selling plant cuttings
Propagating your house plants and selling them online
Seeking out profitable plants in your local garden centers and selling them at a profit
This guide will cover all of these options in some form.
How much can you make selling plants?
How much you can make from selling plants really depends on what you're selling, and how much you're selling. A 'rare plant cutting mystery box', for example, sells for as much as $37.80, while you can buy a standard live Pothos plant cutting for $10.00.
If you have rare plants or are selling large plants you'll be able to make a lot more, but you can easily grow a healthy side hustle from simply selling live plant cuttings of your houseplants or outdoor plants and flowers. It's a good idea to think about what types of plants you'll sell first to get an idea of your margins.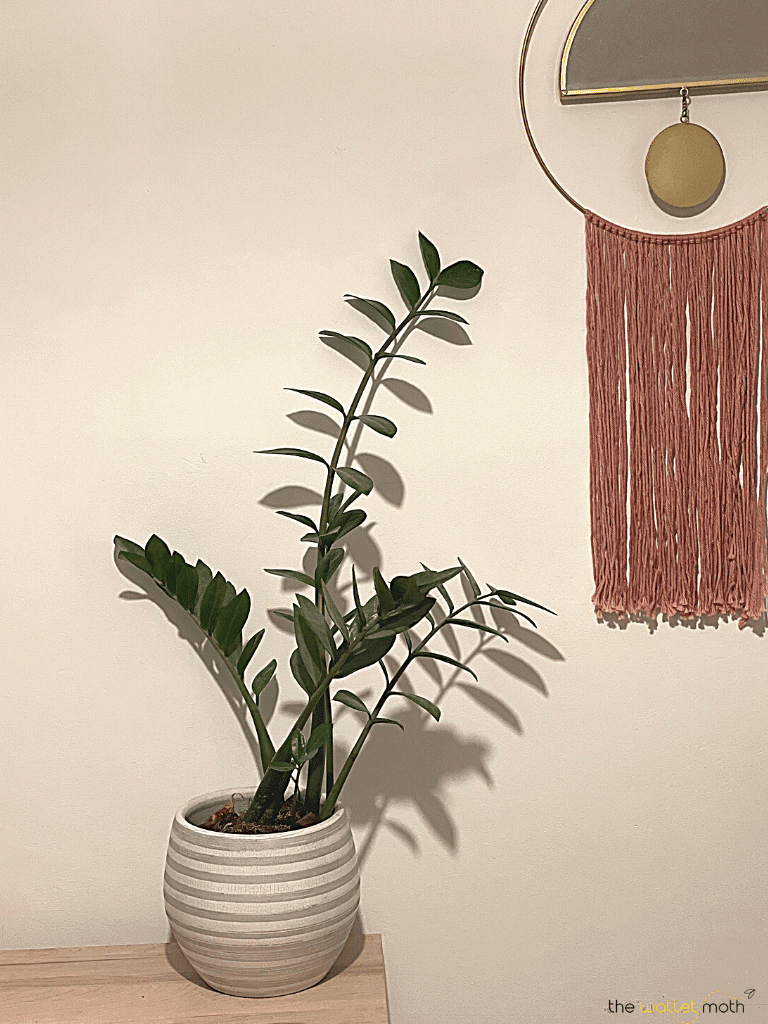 If you are selling fruit and vegetable seeds, you might not make much money as a hobbyist – but if you are going to be selling and harvesting the seeds from your crops anyway, this can be a great way to earn a little cash for something you already do (and others would rather pay to not have to!).
Most importantly, plant lovers will pay for a healthy, high-quality plant or plant cutting, so whatever niche you're in – make sure your online plant business offers far better quality than other plant sellers you're competing with.
Start-up costs for selling plants
If you already have a lot of your own plants or plants in your garden/vegetable garden/allotment, then there will be very few startup costs for turning this into a side hustle, which is what makes it such a great option for keen gardeners looking to start a small business.
If you'll be selling plant cuttings, you'll need something to enable you to transport the items so they reach their destination intact and alive! This will include: 
Paper towels
Ziplock bags
Cardboard boxes
Tissue paper/newspaper
If you are planning on propagating your plants and then repotting them before selling them, you'll also need:
Plastic nursery pots (in a few different sizes for different plants)
Potting soil
Selling Plant cuttings vs Plants vs Seeds
How to decide whether you should sell seeds, plant cuttings, or actual plants? Here are a few pros and cons of each.
Seeds
Selling seeds is extremely easy if you already have an abundant source of plants – such as a vegetable garden that you tend regularly, or lots of desirable flowers/plants around your home.
If this is the case, you can simply collect the seeds from your next crop, package them up, and sell them to other hobbyist gardeners. This is definitely an option to consider if you're looking to sell your vegetables and fruit seeds.
However, this may not be the easiest route if you mainly have houseplants you want to make money from, as getting plants to flower (and therefore get the seeds from) isn't possible in a lot of climates.
Plant cuttings
For outdoor and indoor plants, selling plant cuttings is possibly the most straightforward way to start making money from your plants. Plus, plant cuttings are always in high demand because they're cheaper than buying a plant from a garden center.
Ideally, you'll need to know how to correctly take cuttings from your plants, and be able to propagate your plant cuttings so that they have at least an inch of new roots before shipping them to your buyers. This guide on How To Propagate House Plants (For Unlimited Free Plants!) is a great place to get started.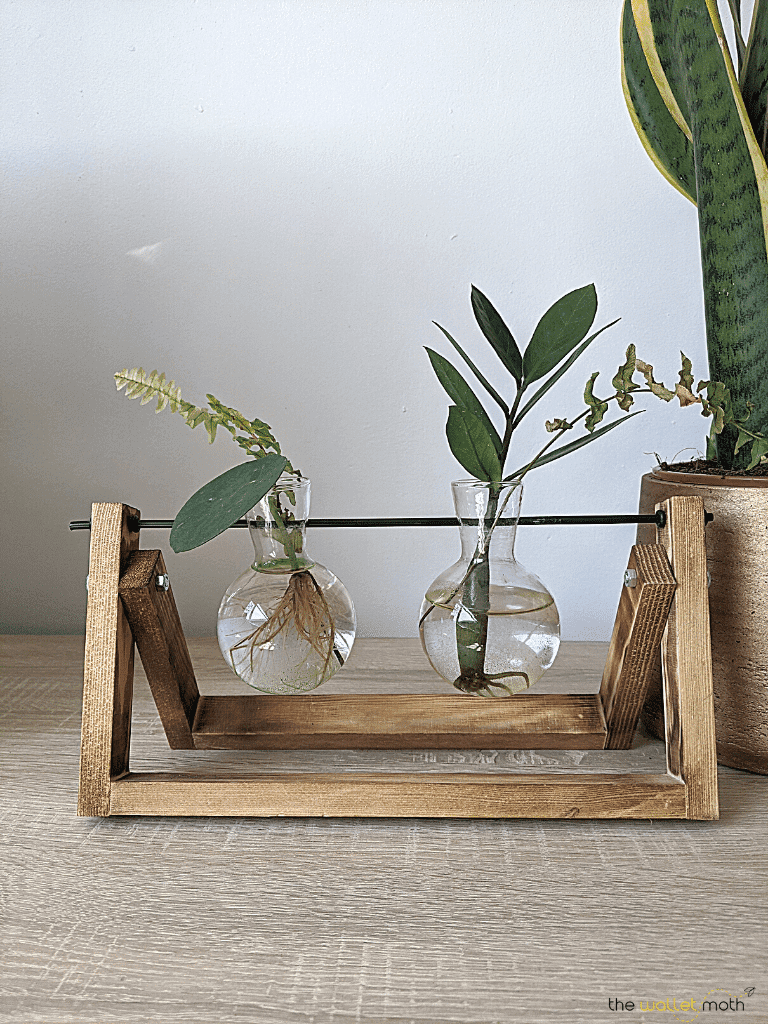 Plants
If you are thinking of turning your plant hobby into a small online business, then you might be considering selling actual plants (as in, potted up in soil) in addition to seeds and cuttings.
The upside of this is that you can make more money by selling bigger plants that are more established. You could easily expand your business by selling aesthetic plant pots, or gardening equipment if you're selling outdoor plants or vegetables.
The downside is that you'll need more space, it will take longer to propagate your plant cuttings to grow roots that are established enough that you can plant them, and it's harder to transport bigger plants if you are selling to online buyers (as opposed to having a physical store where customers can buy your plants and take them home themselves).
Where to sell plants?
Below are a few ideas on where to start selling your plants for a profit!
Social Media
The niche for plant owners on social media is huge – the hashtag #PlantTok has over 3.6 billion views on TikTok alone! If you are setting yourself up as an established plant seller, you should definitely focus on growing a social media presence.
Include the hashtags 'PlantTok', 'PlantCuttings', and 'PropagatingPlants', and make sure you advertise what you have available to sell! You'll soon attract a like-minded audience who will be more than happy to pay you for your beautiful (and high quality, of course) plant cuttings!
Facebook Marketplace or Craigslist
Online selling platforms such as Facebook Marketplace or Craigslist are another great way to find people who want to buy your plants or plant cuttings. The benefit of selling your plant here is that your customers are often local, so you don't have to worry about packaging them up safely for a long trip across the country.
Farmers Market
Selling your plants, seeds, and plant cuttings at local farmer's markets is another great way to grow your side hustle and earn some money. Rent a small stall and put your best plants on display.
Remember, your more exotic and rare finders will be best here – but it's not uncommon for someone to browse a farmer's market for a cute little potted succulent or some homegrown organic strawberries at a plant sale!
Online Store
Another option, if you're looking to turn this into a legitimate side hustle, is to set up your own online plant store. You could use an existing platform such as Etsy for this, or you could set up your own self-hosted site.
The advantage of using Etsy is that there is a ready-made audience for your business – you just need to find the right keywords to target them. The downside, of course, is that you're in direct competition with already established sellers – so you'll either need to have better plants or better prices. This is possibly the best way to get your store set up without much time needed to build things up first.
The advantage of setting up your own online store is that you have complete control over the design and can really grow this into a business. However, if you've not had any experience in building your own website before, this can involve a lot of admin that takes away from the actual selling of your plants! Plus, you're completely responsible for marketing your plant-selling business, which can be tricky when you're first starting out.
In the beginning, we would recommend setting up an Etsy store. Do some competitor research and make sure you're not outpricing yourself. Even better, see what USP your store could have over others that already exist!
What are the most profitable plants?
Rare plants are always going to sell for more, whether that's as a cutting or a plant. However, other types of plants are more profitable because of their popularity. An easy way to work out which plants will make you extra cash the quickest is to check out some of the online marketplaces popular for selling plants (Etsy, Facebook Marketplace) and check other sellers' prices.
Here are a few profitable plants that are a must for successfully making money selling plants:
Snake plant
Snake plants are easy to care for, easy to grow, and make the perfect plant for beginner house plant owners. That is, if someone forgets to water their snake plant for a few weeks, it'll likely be completely fine!

This is therefore a very easy plant for you to grow yourself, and is likely to be a very popular purchase.
Monstera Deliciosa
With its big, beautiful leaves, it's not hard to see why the Monstera plant is so popular with homeowners. What's more, this plant is extremely easy to propagate, so if you have a thriving Monstera at home, you can easily take a few cuttings to propagate and sell on.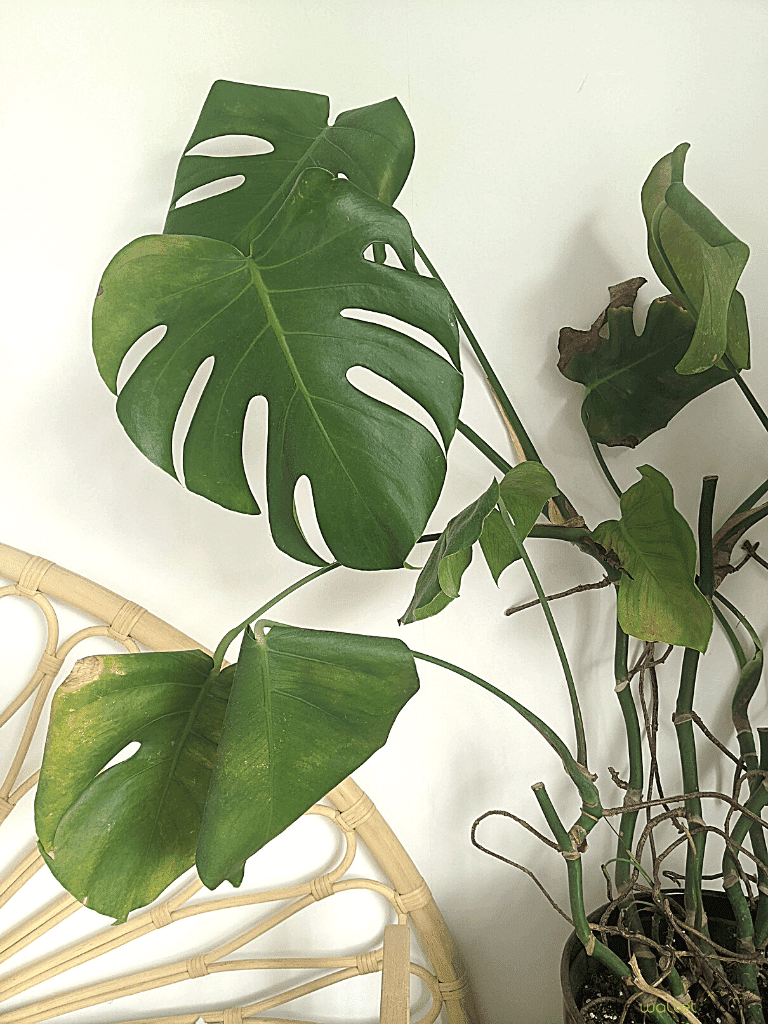 Anthurium Clarinervium
This is another beautiful tropical plant that's gained a lot of popularity recently. This house plant is high in demand, and if you can take great care of your Anthurium and propagate it correctly, you'll be an absolute hit with other house plant enthusiasts. Anthuriums do best in well-draining soil and care should be taken not to overwater them.
Pothos
Pothos plants are another house plant that thrives on neglect. You can literally see when a Pothos needs watering because its leaves start to droop and look limp – a good watering normally sends those leaves springing back up!
Not only are these very popular plants, but Pothos' are also very easy to propagate and sell. If you have a more unusual variant, such as a neon Pothos, you can increase your price.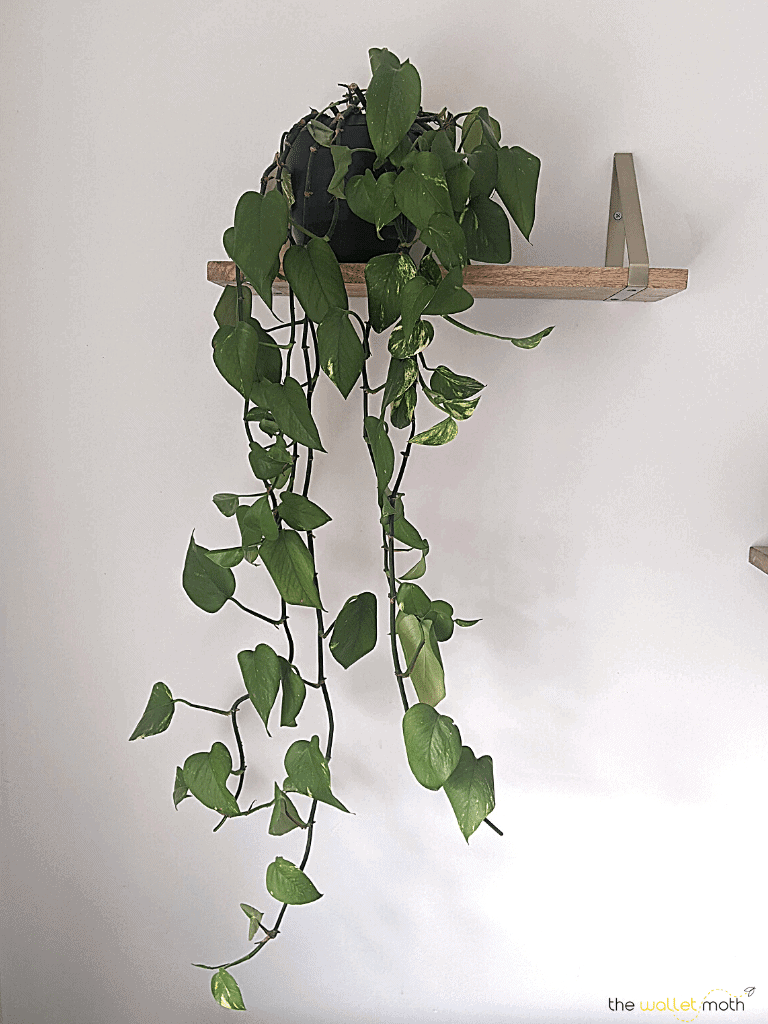 String of pearls
The beautiful trailing string of pearls plant is extremely popular right now and looks gorgeous on any bookcase. These high-in-demand succulents are easy to propagate with a few cuttings and are guaranteed to turn a quick profit for you.
Other plants that do well are ornamental plants such as orchids, fruit trees (for those with a vegetable plot or allotment), and unique different species such as the variegated Monstera which sells for a big price tag (even up into the thousands for a large one!). Small businesses are often some of the best places to find rare indoor plants, so if you can build up your inventory – or even better, already have a huge variety of houseplants, your business is guaranteed to thrive.
Most profitable vegetables, fruits, and herbs to sell
Some of the most profitable fruits, vegetables, and herbs to consider selling include:
Saffron (this is hard to grow and takes a while to harvest, so just know this isn't a quick win!)
Lavender (great for drying out and turning in lavender-scented bags for eye masks, pillows, etc
Mushrooms
Tomatoes, peppers, and chillis (selling your own seeds of these always sell well, too)
Broccoli
Basil, thyme, and rosemary
Medicinal herbs such as chamomile, ginger, garlic, and ginseng root
Things to consider before you start to make money selling plants
Before you dive into the world of selling plants, there are a few things you may want to add to your checklist to consider.
Is it legal?
In the US, some states require you to have a license to sell plants and even plant cuttings or seeds. In the UK, you may need to obtain a business license if you are a regular plant seller. It can be frustrating to have to navigate red tape before starting your side hustle, but it's important to be aware of the rules and regulations in your area for starting a new business – especially relating to plants, animals, food, etc.
Where will you sell your plants?
Choose where you will sell your plants from the list above to give you a foundation to build from. Importantly, choose whether you will sell plants online and ship them to your customers, or if you'd rather local customers either via markets or local pick-ups.
Are any of your plants toxic?
Some plants can be highly toxic to dogs, cats, children, and even adults – it's responsible to ensure you know what plants may be unsuitable for certain environments, and do your best to disclose this when advertising your plants.
Do you need any further education on caring for plants?
Buyers of plant cuttings put faith in you, as the seller, to know how to care for your plants, cut them correctly, and propagate them for the best chance of roots sprouting. If you are still a relative newcomer to plant care, you may want to brush up on your own skills before you tout yourself as an expert selling them on.
Will you offer any additional services?
Selling plants and plant cuttings is a fantastic springboard to many other side hustles in the world of gardening. You could make your own plant pots, for example, or if you'd prefer something more digital-focused, you could sell guides to plant care, how to choose the correct potting soil for plants, and even offer starter vegetable growing kits to beginner gardeners.
What you need to know about selling plant cuttings
If you decide to sell plant cuttings, there are a few things you'll need to do in order to keep your cuttings healthy. If you are shipping your cuttings instead of selling them locally, it's especially important that you know how to package them correctly to avoid your buyer receiving a dead plant cutting! A few simple steps for selling healthy plant cuttings include:
Taking plant cuttings
Of course, the first step is taking the cutting itself – turning a single plant into many! There are different ways to take a cutting from a plant depending on what plant you have. Often, however, you'll need to ensure you cut below where there is a node on the plant's branch – this is where new roots will sprout from. Here are a few examples of where to take a cutting on a Monstera and a Pothos, for example.
For other plants, you may need to look up exactly how to cut your plant in order to ensure new roots will sprout instead of the cutting just withering away. To propagate your plants, ensure you place the cutting in water, and change it every couple of days. Take care not to place any leaves in the water to avoid the cutting starting to rot.
Packing your plant cuttings
Once your propagated plants have sprouted about an inch of new roots (this can take a few weeks), your plant cuttings should be strong enough to survive a journey to their new home. Here are a few great tips for packing up your plant cuttings to ensure they survive:
Make sure the roots are damp, and wrap them in a damp paper towel
Wrap the paper towel/roots in a Ziploc bag in order to lock the moisture in. Only wrap the bag around the roots – not the whole plant cutting!
Pack out your box with paper towels, tissue paper, or newspaper to prevent the cutting from being shaken around too much
How much should I sell my plants for?
You should price your plants according to a few different factors:
Your location (if you're in a city, there might already be fierce competition from other hobbyist plant owners, so you may need to lower your prices)
Your plant collection (rarer or high-in-demand plants will sell for more)
Size (if you are selling 40-inch Monstera, you'll be charging a much higher fee than you would for a single cutting!)
Type of plant (seeds might sell for less than a plant cutting, but a rooted plant cutting will sell for more than an unrooted cutting. Potted plants will likely sell for even more – especially considering the soil and pot that comes with it).
Finally, take care not to undersell yourself. Propagating plants and keeping them healthy takes effort – as does re-potting plants in the correct soil and sized pots. You might want to pop down to your local nursery or community gardens and see what kind of prices plants are going for there to get an idea of how much you should charge.
Other ways to make money from plants
If you're not sure selling plants is for you, there are still many ways keen gardeners can turn their hobby into a side hustle. A few ideas include:
Making an e-book or course on house plant care, beginner vegetable garden tips, harvesting seeds, and crops, propagating plants at home, etc
Take beautiful stock photos of your plants to sell online
Dry out your flowers and laminate them or encase them in resin to sell as artwork, bookmarks, or another accessory
Sell potted plant bundles alongside other gifts such as balloons, a bottle of wine or prosecco, or some chocolates. You can turn this into a great business for special occasions!
If you have flowering plants, you can dry the petals to turn them into an eco-friendly alternative to confetti for weddings!
Don't forget, simply by growing your own herbs and vegetables, you're saving money every year anyway!
This article outlines some of the most popular ways to make money from plants and is especially suited to people who already have plants in their homes or gardens. If you don't currently have a huge collection of house plants or a vegetable garden of your own, just know it might take some initial upfront investment to expand your collection enough to make it profitable enough to sell on your plant cuttings.
If you're not sold that selling plants is the side hustle for you, this list of over 60 ways to make money from home can be a great place to find more inspiration and ideas! Hopefully, this great way to make money simply by growing new plants with your existing house plants will be a perfect fit for a few of you who happen to be entrepreneurs in the making with a green thumb!