We may earn money or products from the companies mentioned in this post, and as an Amazon Associate I earn from qualifying purchases. Please see my full disclosure for more information.
These budget hacks all have one key theme in mind: addressing the elements of your life that work for you – and changing the ones that don't – to help you redistribute your current income and free up cash for the things that really add value to your life.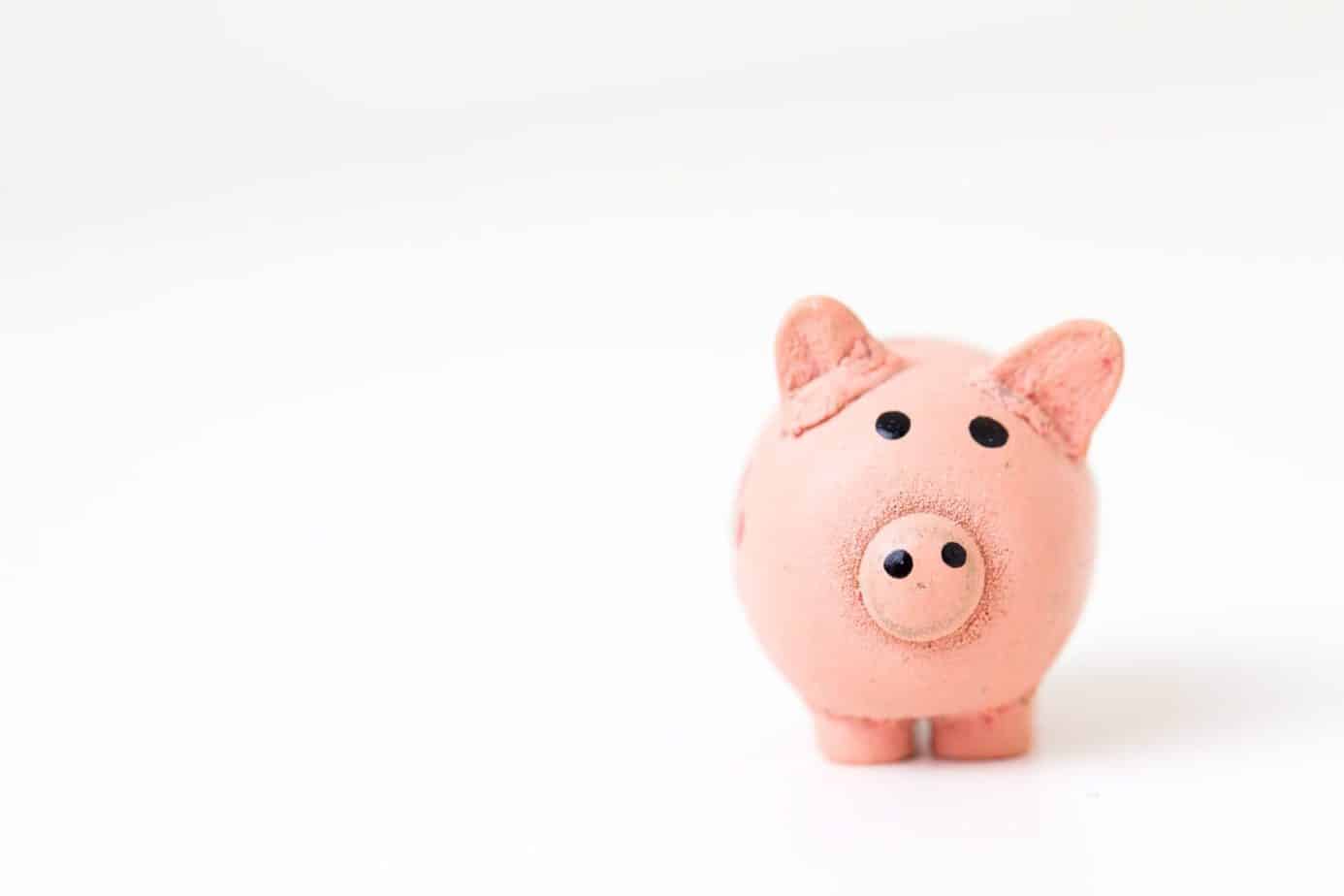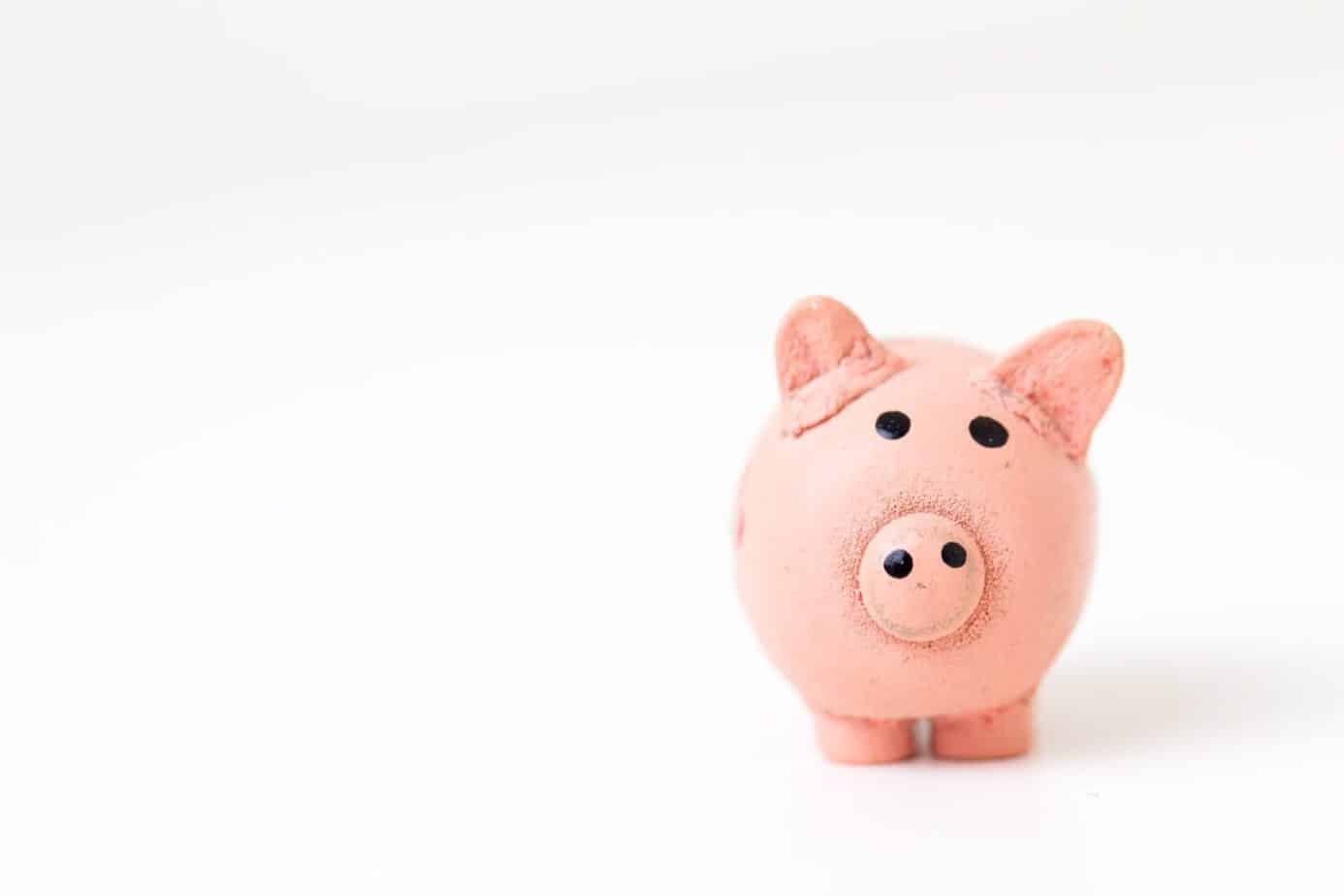 A money mantra that has really stuck with me for years now is that before you can start making more money, you need to address how you're spending money.
"If you would be wealthy, think of saving as well as getting."

– Benjamin Franklin
We'd all love to be able to get richer every year by getting a promotion or hitting major success with a side hustle, but in reality, the quickest way to make that extra money is to find it in your current budget.
These budget hacks address exactly that: rather than exerting a lot of time and energy on trying to generate more income, we're instead looking at ways to redistribute your current income for more savings and less unnecessary expenditure.
If you're new here, that's really what The Wallet Moth is centered around: spending smarter to cultivate a life with more of what you love, and more mindful habits.
For this post, I've done some digging and come up with these creative budget hacks – changes that all together could save over £9,500 (~$12,000) this year. That is just crazy savings – with that kind of cash freed up you could easily:
Pay off debts
Start saving for a house deposit
Create a very healthy emergency buffer and savings pot
Have the confidence that you can manage your money effectively for a rainy day
These are all just simple, everyday changes you can make to your lifestyle now – no crazy money-making schemes or get-quick-rich programs – just practical budget hacks that combined with good spending habits, really make a difference.
If you've been considering getting a credit card to help you achieve your savings goals better this year, check out CreditCards.com's guide to the Best Credit Cards in 2020.
---
Creative budget hacks that will actually make a difference:
1) Change Your Phone Contract
Most of us can relate to that 'doh!' moment of realizing that your phone contract ended months ago – and that you've been paying three times more for your package than you should be because your phone company conveniently forgot to notify you…
The average phone contract for 3 – 5 GB of data and unlimited minutes is about £30/$35 PLUS an upfront fee a month for 24 months (this is obviously a very generic estimate so always do your own research!).
Once that contract expires, you're instantly paying an extortionate amount for your phone data so make sure you set a reminder to cancel your contract a month before it runs out, and organize a more cost-effective package since you will have paid the phone off in full.
Paying for your phone upfront
An alternative option is to look into buying your phone upfront and getting a SIM only contract.
My income goes up and down every month (just one of the features of being self-employed) and so personally, I prefer to pay upfront as often as possible to avoid having monthly payments to calculate into my budget.
In addition, paying upfront can have the added benefit of costing less overall than a contract.
If you want to go down this route, here are a few tips that I always follow to make sure I'm getting the best deal:
Get several quotes for buying your new phone on a contract. Factor in the length of the contract, any upfront costs, the data allowance, minutes/SMS etc, and calculate the overall cost of the phone + contract
Research the cheapest price you can get the phone for, and then get a few different quotes for 'SIM only' deals, and calculate the overall cost
Compare the two – sometimes there won't be a lot in it, and sometimes you'll make a huge saving
When buying my current phone (a Google Pixel 3 – ah-mazing camera, by the way), I found that buying the phone upfront and then getting a GiffGaff SIM-only deal was the most affordable option for me.
I really like GiffGaff because I can increase or decrease my package each month according to my data usage – so if I'm away one month, for example, and using a lot more data I can simply adjust my plan to reflect that, and then drop back down to the cheaper package when I'm at home and using WiFi more often.

2) Ditch the TV
With so many affordable subscription services available these days, paying for cable on top of that just doesn't make frugal sense.
You could save hundreds of pounds by switching to an online provider such as Amazon Prime and get access to over 15,000 movies and TV episodes for just £79/year.
Amazon Prime also provides free one day delivery for millions of items online, so you'll be bagging a bargain not only by cutting the cable but also for when you need to shop online! For just £16.88 more (just $10.99/£7.99 a month!), you could sign up to Amazon Prime Video instead.
If Prime doesn't cut it for you, the obvious alternatives are Netflix, NowTV, Disney+, Hulu, or BritBox.
3) Change Broadband Providers
Many people stick with the same broadband provider every year for the sake of convenience, but a little bit less hassle could actually be costing you a lot of money!
According to uSwitch, the average household could save up to £103 a year simply by changing tariffs.
Just be sure to check that you can make the switch first and clarify the terms and conditions of your current providers to ensure you avoid any early cancellation fees.
4) More Meal Prep, Less Food Spending!
I find myself repeating this time and time again on here, because it really is true: one of the faster ways you can cut down on your spending is to deep-dive into your food budget. According to the Office of National Statistics, the average household spends £227 on food and non-alcoholic drinks a month.
Meal prep means you can bulk buy foods and prepare healthy meals for the whole week for just pennies.
The savings you can make here totally depend on you, but given that a filling, healthy meal of chili con carne can be paid for as little as £1 per serving, you can save a lot of money without sacrificing your health.
5) Cut Eating Out Down to Once a Month
In the same survey, it was reported that the average UK household spends £45.10 on restaurants and hotels a week.
I know a lot of people love nothing more than getting a take-out and having a chilled Friday night in, but week on week this really starts to add up.
Limiting the number of takeouts you get/nights out at restaurants to just one week a month – and cooking equally delicious meals from scratch the rest of the time! – could save you hundreds of pounds every year.
6) Change Utility Companies
As with your broadband provider, simply changing utility companies can free up hundreds of pounds in your budget every year.
Check out a quality comparison site such as MoneySavingExpert to see what deals you could find on your electricity and gas bills.
As an indication, a report from Ofgem suggested households can make savings up to £300 a year!

7) Sell your clutter
OK so admittedly, this tip involves making money – but getting into the habit of decluttering my home and actually being able to profit financially from that (as well as mentally!) has been so important for my frugal living journey, hence includingit here.
When it comes to selling the clutter that contributes nothing but another surface for dust to settle around the home, I'd like to think I'm a bit of an expert. Car boot sales, eBay, Depop, Pre-Loved, Gumtree, I've used it all – not to mention reviewing countless websites for selling second-hand clothes and accessories just for you guys.
Let me tell you, there is no greater satisfaction than making some cash from the things that have just been sitting unloved and unused in your garage for the past two years.

8) Start Walking/Cycling more often
Of course, this option may not be totally possible for some people, but for many of us, using our cars is more of a habit than a necessity.
When I worked in an office (a good three years ago now), it took me about 45 minutes to walk into work – a far enough distance that driving could be very tempting! However, I really enjoyed the space that walking to and from work gave me. It was my time to listen to music or a podcast and either wake up ready for work or unwind after a long day.
Mr Money Moustache calculated the true cost of commuting to be approximately $795 a year, which is an insane amount of money that could be so much better spent!
Walking or cycling more often doesn't just have to apply to the commute either. It can be a cheap hobby (well, free if you already have a bike), a great way of staying fit, obviously saves money on fuel and also reduces your carbon footprint. The past few months have really highlighted what a privilege being able to get outside and exercise is (with bike sales up by 677%!!!!), and this is just one of those more frugal habits that simply makes sense.

9) Rent Your Driveway
If you've taken the leap to walking to work, you may have freed up a bit of space on your driveway! For those located in prime areas (close to train stations, airports and city centres), you can make an absolute killing by simply renting out the empty space on your driveway.
Check out YourParkingSpace to easily advertise your spare driving space and start earning easy money instantly. I've based the savings off the median monthly prices charged in my home town in the UK.
10) Use Cash Back & coupon Sites
Cashback sites are a super clever way to make money by simply doing your shopping online as you normally would. For example, TopCashback is one of the number one cashback sites, offering 105% cashback on items you purchase through the site. When you've made a purchase through TopCashback, the retailer gives them a commission for sending you to their website. That commission is then returned to and added to your earnings page – it really is that simple. Another great cashback site is Ebates. I'd recommend signing up to both sites (don't worry, it's free!) and seeing what retailers they offer cashback on.
Alternatively (or in addition), I'd really recommend installing the Honey browser extension. I did a full review of Honey earlier this year, but the basic premise is that the extension automatically searches for discount codes for your online shopping just before you checkout. It almost always manages to find me a 10% discount at least, which is fantastic considering all you do is click a button!
11) Quit the Gym
I'm possibly one of the rarer types of people who loves the gym. Paying £45 a month was nothing to me when I went 4 times a week, got a great workout, and had the perfect opportunity to clear my mental clutter, too.
However, the reality is that up to 63% of all gym memberships are completely unused, with 82% of gym members using the gym less than once a week. Great for me – yay, empty gyms! – but not so great for your wallet if you're in that statistic.
If that's the case, you're better off quitting your gym membership and finding a sport you truly enjoy doing. Fitness doesn't stop at the gym – it can be done anywhere and at any price. There are plenty of more affordable ways to keep fit and save your money.
12) Switch Bank Accounts
If you've had your current bank account for years, you could actually make money by simply switching banks!
In my opinion, Money Saving Expert is one of the best resources for finding the most up to date information on finding the best bank account for you, plus incentives for switching.
15) Change Car Insurance Companies
Provided you haven't had to make a claim in the last year, your annual car insurance price should reduce.
However, simply sticking with the same insurance company isn't the smartest move! Every time your renewal is due, you should hunt online to see if you can find a better deal. When I did this, my car insurance dropped from £715 to £400 instantly.
Use a trusted site like Compare the Market – they have access to hundreds of insurance providers so will give you an instant idea of how much you could be saving, and allow you to compare excesses etc when choosing a new provider.
15) Make Your Own DIY Gifts
Sometimes buying gifts for your loved ones can be overwhelming, especially if you have a more minimalist mindset and don't like buying gifts unless you know the person you're shopping for is going to love love love what you get them.
In the past couple of years, I've found making my own gifts for loved ones to be a fantastic outlet for my creative side, a way to really put thought and care into a gift, and a more frugal approach to gift-giving.
A few examples of what I've personally made for loved ones:
Mulled Gin (a 6 week process but so worth it!)

Vegan Chocolate Truffles

Handmade Lavender and Vanilla Soap
The list is potential items you could make yourself is endless though, from candles to paintings to baked goods.
---
---
For me, being frugal and savvy budget means I can afford to spend money on the things that really matter to me.
I learned a lot by researching budget hacks for this article, so I hope you've learned even more from reading it. How to get rich maybe isn't such an elusive question after all!
Even making just a few of the changes above could save you thousands every year – but more importantly, these are the small but effective steps required to start living life on your terms.
Let me know – are you now tempted to make any of these changes to your budget, today? Are there any hacks you'd never thought of before?