We may earn money or products from the companies mentioned in this post, and as an Amazon Associate I earn from qualifying purchases. Please see my full disclosure for more information.
Honey is a free browser extension that scans the internet for discount codes to apply to your basket before to checkout when online shopping. In this unbiased Honey app review, I go through frequently asked questions, concerns, and cover whether Honey is actually worth it.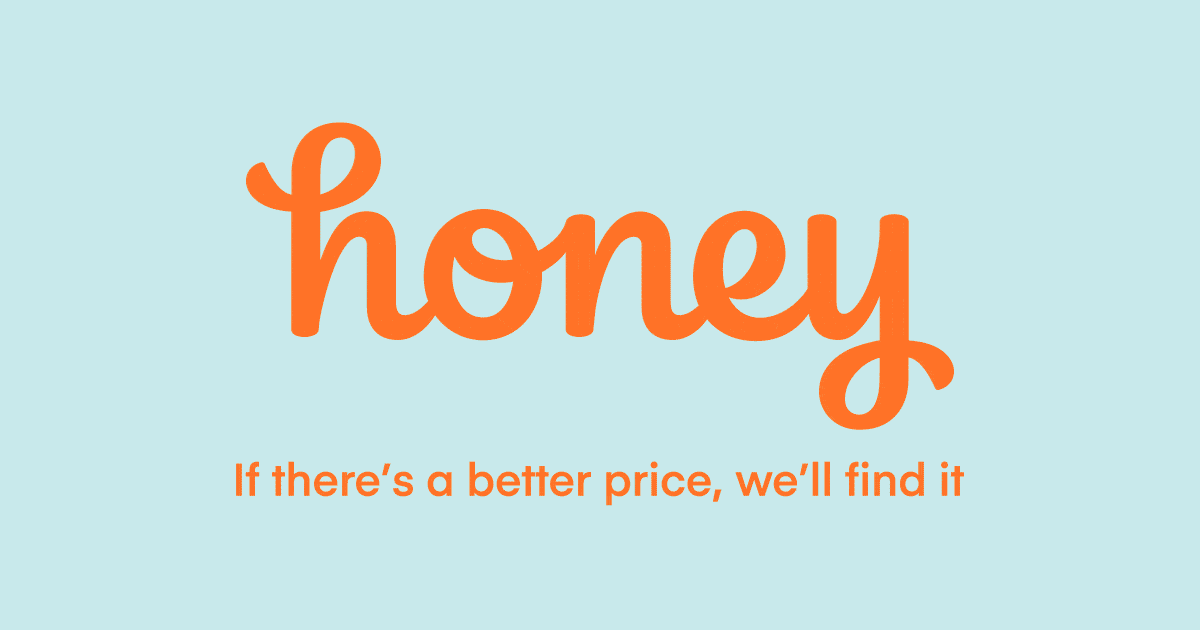 Pssst..! While you're here, make sure you've unlocked your free access to The Wallet Moth Freebie Library, which is absolutely full resources all designed to help you start building a life that works for you, including free cheap & healthy meal planners, printables, a minimalist declutter checklist, and so much more!
I think as a personal finance (and sometimes lifestyle, travel, all-the-things…) writer, I get a little caught up in my bubble.
I assume that because I – and all the bloggers I follow online – know about certain tools, apps, and money-hacks, everyone probably knows about those tips already. So maybe it's not worth me mentioning them on my blog.
Then I get a random email from a reader about a generic post I published months and months ago telling me how much it helped. Or I bring up X, Y, or Z about personal finance to a friend in casual conversation and their mind is blown. Giving me a total reality check.
So, that's why I'm reviewing Honey today.
I've used the app for months. I've seen it mentioned by bloggers, advertised by YouTubers getting that sweet paid sponsorship money, and use it nearly every time I online shop. I think it would be fair to say I've got a pretty good overview of how the app works, and if it's actually any good at this point.
So, if you've never heard of Honey, never used it, or are just trying to figure out whether the apps actually worth it – hopefully this review is of some use to you.
If you want to head straight to their website, you can join Honey right now. That's my invite code, so I'll get some Honey Gold for referring you….read on to find out what on earth that means!!


What is Honey?
Honey is a free browser extension that scans the internet automatically to find potential discounts codes to apply to your basket before you checkout when online shopping. It saves you trying to trawl through dodgy voucher code websites, and potentially save you a significant percentage off your online shopping by digging up some hidden discount code you wouldn't have known about otherwise.


Why is Honey free?
Like a lot of similar services (eBates, now Rakuten, for example), Honey receives a commission from stores when it finds you savings. That's how they manage to keep the extension free for users.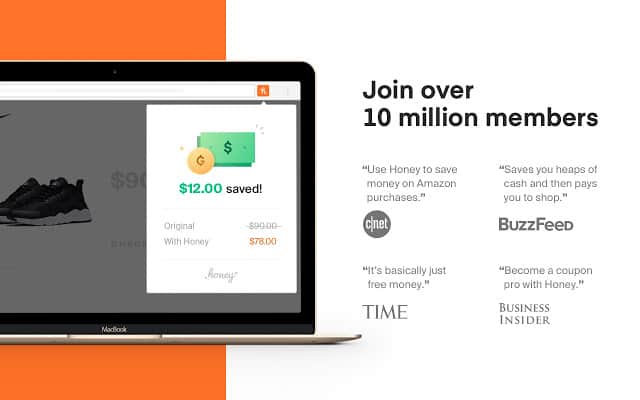 What else does Honey do?
Honey is best known for their savings finder, but they also have a few other features that you can find out more about on their website.
One of those features is the Honey Gold program, which lets you redeem Gold points for gift cards at stores.
You're automatically added to the free Honey Gold program when you install the Honey extension. It simply works by giving you a percentage of Gold points back when you shop at any of Honey's 4,000+ participating stores.
Once you accumulate 1,000 Gold points, you can redeem a $10 gift card at various stores (depending on where you are located).

From a quick glance at my Honey extension, I've currently got 100 Gold and 857 'pending' – but I can't find out why that's pending or how to redeem it.


Honey App Review: Is Honey worth it?
The savings finder feature in the Honey browser extension is 100% worth it. I used to trawl through weird voucher code sites (when I remembered) to try to find discounts when online shopping.
Now, Honey automatically notifies me that there may be discount codes for the site I'm shopping on, and I just have to click a button for it to automatically test a bunch of different codes to find me a discount.
Sometimes there's a voucher code, other times it tells me I've already got the best price.
For a free app, it's definitely worth it – even a 10% discount is a big win, in my opinion.
I'm not really sure about the Honey Gold program. Honestly, that's not why I use it so I hadn't really looked into those points until writing this review. It does seem weird that I can't find out why I've got over 800 points pending but no explanation of why. If you're planning on using Honey mainly for the Gold program, I'd recommend reading up one what stores are included in the program to make sure it actually fits your shopping needs.
---
I hope this Honey review was helpful – ultimately, it's a reliable, useful app that's completely free to use. Kind of everything us frugal living fanatics want!
Other reviews you might be interested in reading include: