We may earn money or products from the companies mentioned in this post, and as an Amazon Associate I earn from qualifying purchases. Please see my full disclosure for more information.
Looking for creative DIY Christmas gifts that your friends will actually like? Look no further than these cute Christmas gin bottles.
Giving a handmade gift can mean so much more than a standard shop-bought present. Plus, if you're on a bit of a budget, giving out small but extremely thoughtful gifts can still make a big impact on the people you are giving gifts to.
If money is tight this year, make sure you take a look at this guide to having a frugal (but fun!) Christmas.
If you're looking for Christmas gift ideas that your friends and family will actually enjoy, look no further than these super cute Christmas gin bottles.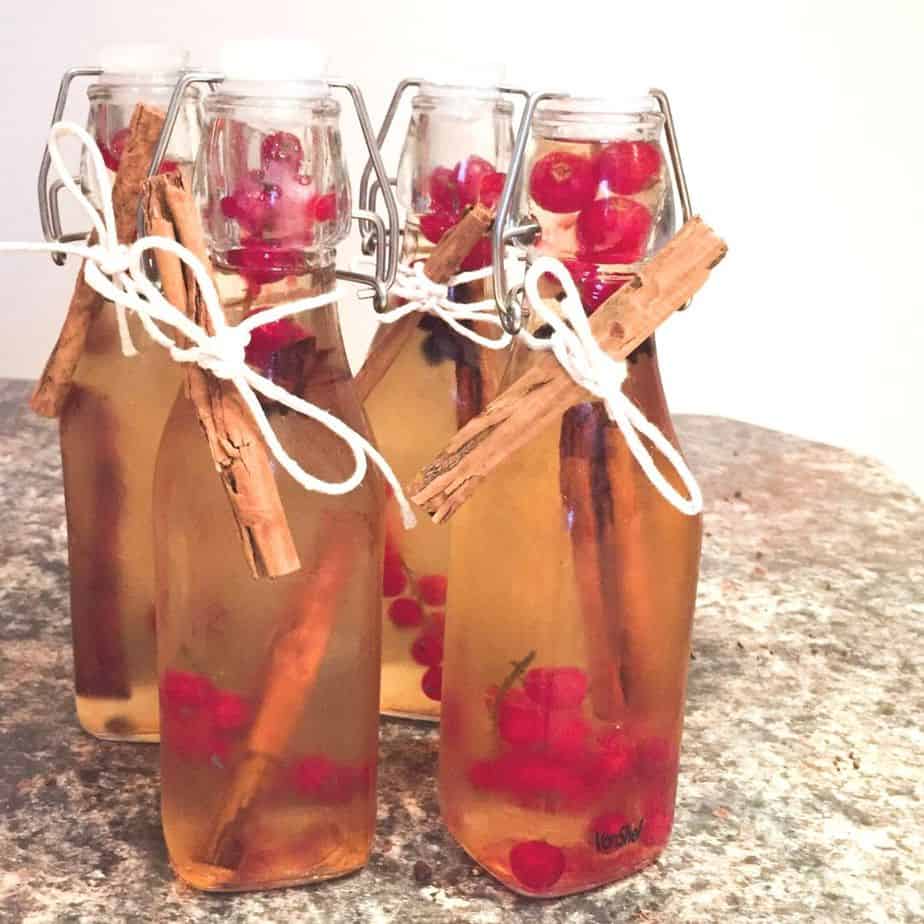 This Christmas gin is so easy to make, looks beautiful with a few simple touches, and is guaranteed to go down well with your gin-loving friends (i.e. almost everyone!).
To make these Christmas gin bottles, you'll need (makes 6 bottles):
6 Swing-Top Glass Bottles (8.5 oz)
1.5 litre dry gin
200g caster sugar
6 cloves
6 star anise
Red currants or cranberries
1 cm square fresh ginger (skin on)
1 nutmeg
Optional extras:
To assemble:
In a large, sterilized glass jar, add the gin, 1 cinnamon stick (save the rest for later), and everything else except the red currants or cranberries. Gently stir, and then store in a cool, dark place to allow the gin to infuse. A minimum of 24 hours is ideal, but I made mine a couple of days in advance and just stirred every now and again.
When you're ready to assemble the Christmas gin gift bottles, add a sprig of red currant or cranberries to each clean bottle, a stick of cinnamon, and a slice of dried clementine if using. Then, using a strainer/sieve, carefully pour the infused gin into each bottle and fasten the cap.
To decorate, tie a cinnamon stick and slice of dried clementine to each bottle with your white twine.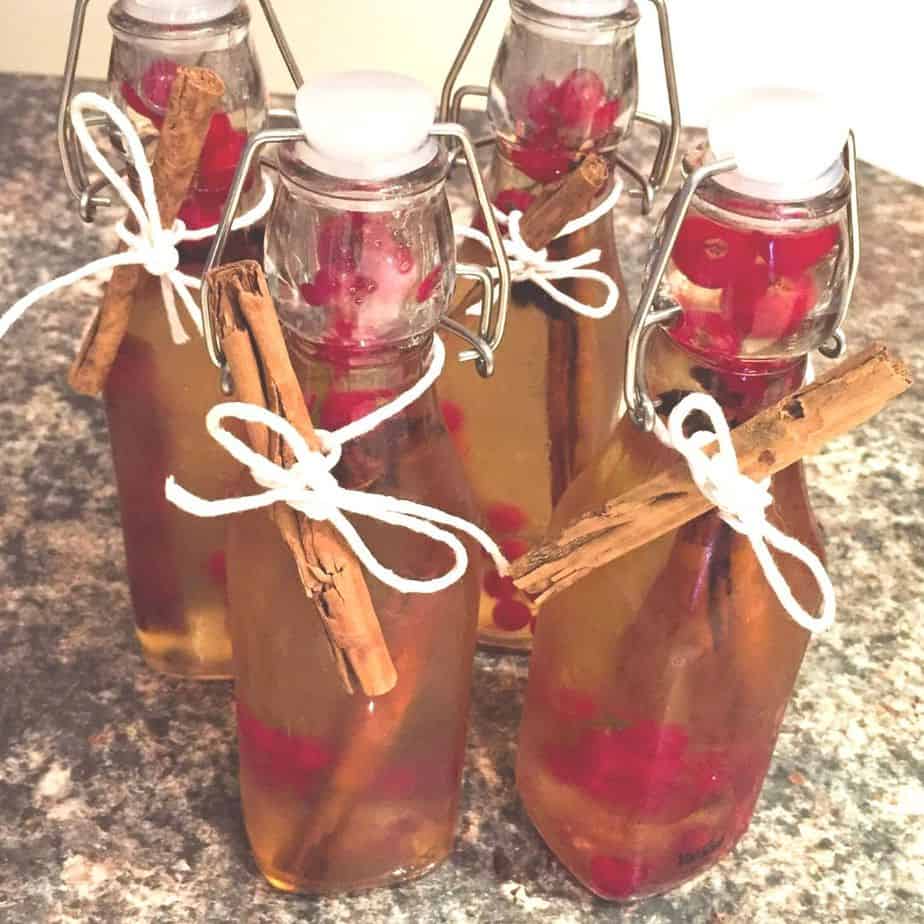 These Christmas gin bottles are perfect, thoughtful gifts on their own, but could also be a small part of a bigger gift – for example, add some 2-ingredient dark chocolate truffles to really take this DIY gift to the next level!
Other DIY Christmas gift ideas: