We may earn money or products from the companies mentioned in this post, and as an Amazon Associate I earn from qualifying purchases. Please see my full disclosure for more information.
It's almost a new year – but there's never a bad time to start saving. Save 5000 in a year with this ultimate savings challenge.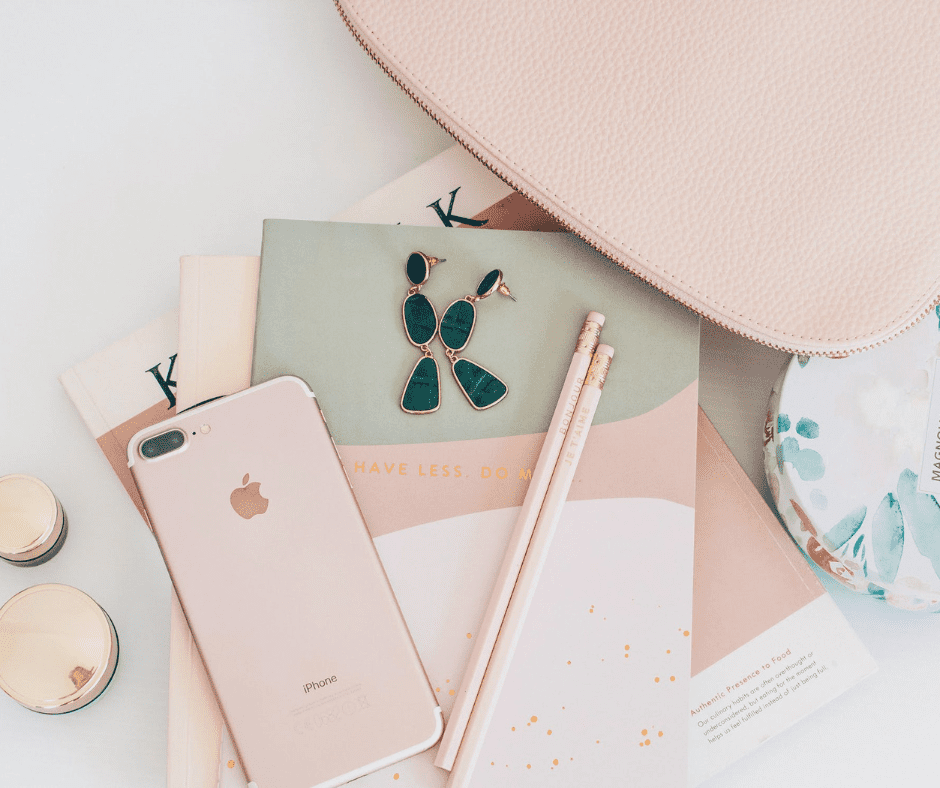 A savings challenge can be a great way to motivate yourself to save more money and build better financial habits in the long term.
When you start rethinking your financial goals, you soon realize how much goes down the drain on frivolous, spontaneous spending. Changing your habits and allocating a large portion of your income to your savings is something that will ultimately serve you better both in the short term and the long term.
This ultimate guide will help you figure out exactly how to save $5,000 a year as well as create a clearer plan on how you'll get there.
Why Save $5000 in a Year?
Let's be honest here: being able to save 5000 in a year isn't feasible for everyone. That's a lot of money to put aside! However, if it's a figure you have in your head, don't write it off entirely just yet.
The most important thing to remember is that you have time to make this a reality. A year is a long time, and plenty of time to build consistent savings habits that allow you to start building truly life-changing sums of savings.
If you break down the concept of saving $5,000 in a year into simply making small but consistent savings one day at a time, it suddenly becomes a lot more feasible.
Reasons to do a $5000 savings challenge:
I saved over $5,000 in nine months when I became pregnant with my daughter (Read these 16 Top Tips For Budgeting When You're Pregnant for more on that!). However, you may be saving this sum for completely different reasons.
You may simply want to challenge yourself, or you may be attempting to save for a long-term goal such as buying a new home or creating an emergency buffer you can live on.
Completing a 5000 savings challenge could help you:
Put money towards a deposit for a home
Buy a new car
Create a fund for future vacations
Provide an emergency buffer in case you're made redundant, the car breaks down, etc
Pay off outstanding debts
Start investing in stocks and build your investment portfolio
Add to your future savings for retirement
How to save $5000 in a year
1. Decide exactly how much you'll save each month
Saving $5,000 in a year means putting aside $416.66 a month, or $13.80 a day. That might either make this savings challenge seem a lot more achievable, or you might be thinking – how the hell will I find $400 to put aside every month?
You have 12 months to make this happen, so sit down with a calendar and assign a set amount you'll save for every month of the year. Some months you might decide you'll save $500 or more – and some months, you might decide it's more likely that you'll save $100 or less.
Let's break down what saving $5,000 in one year might look like:
Monthly: $417
Bi-Weekly: $193
Weekly: $97
Daily: $14
As long as you reach that $5,000 figure within 12 months in your calculations, you have a plan that actually works.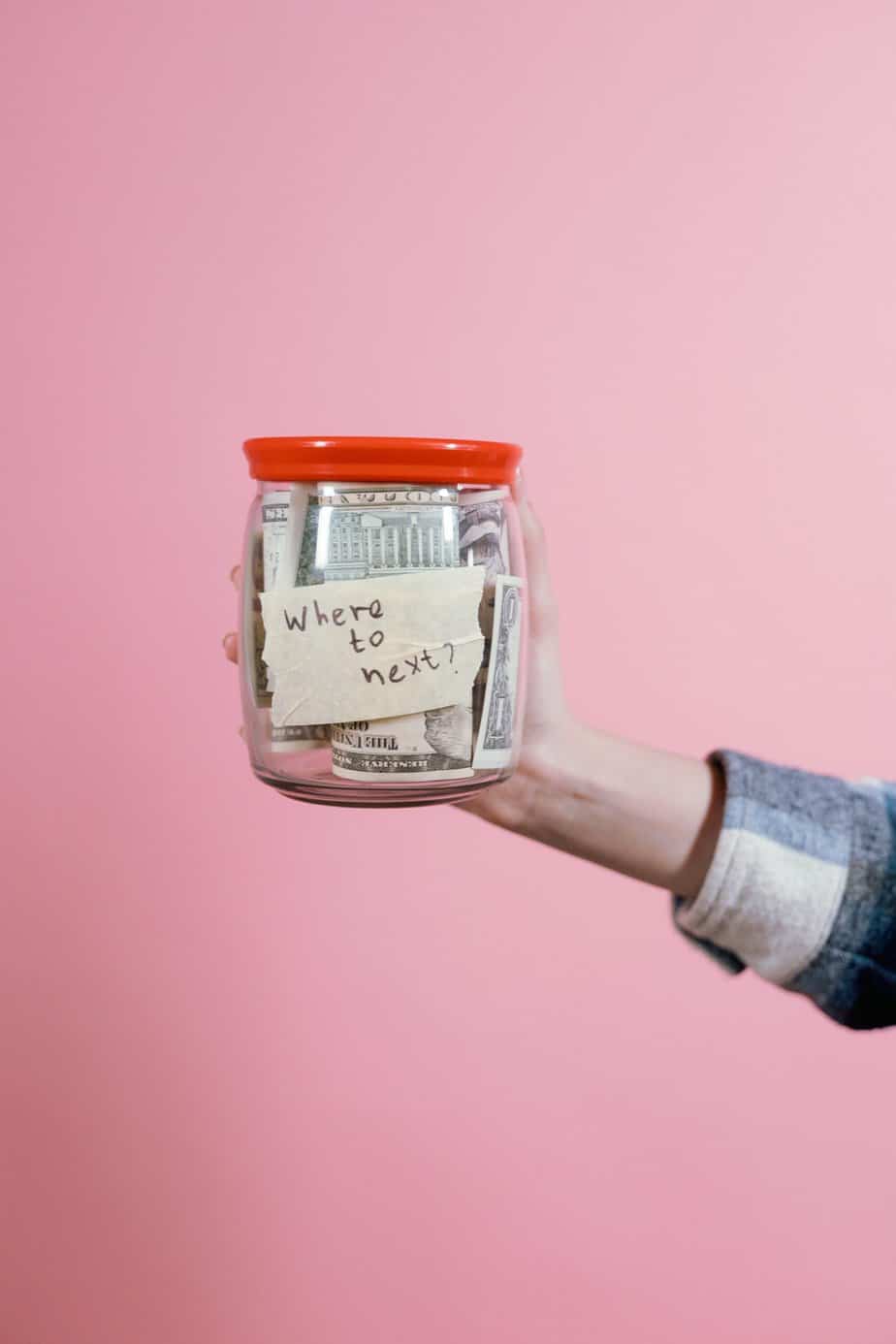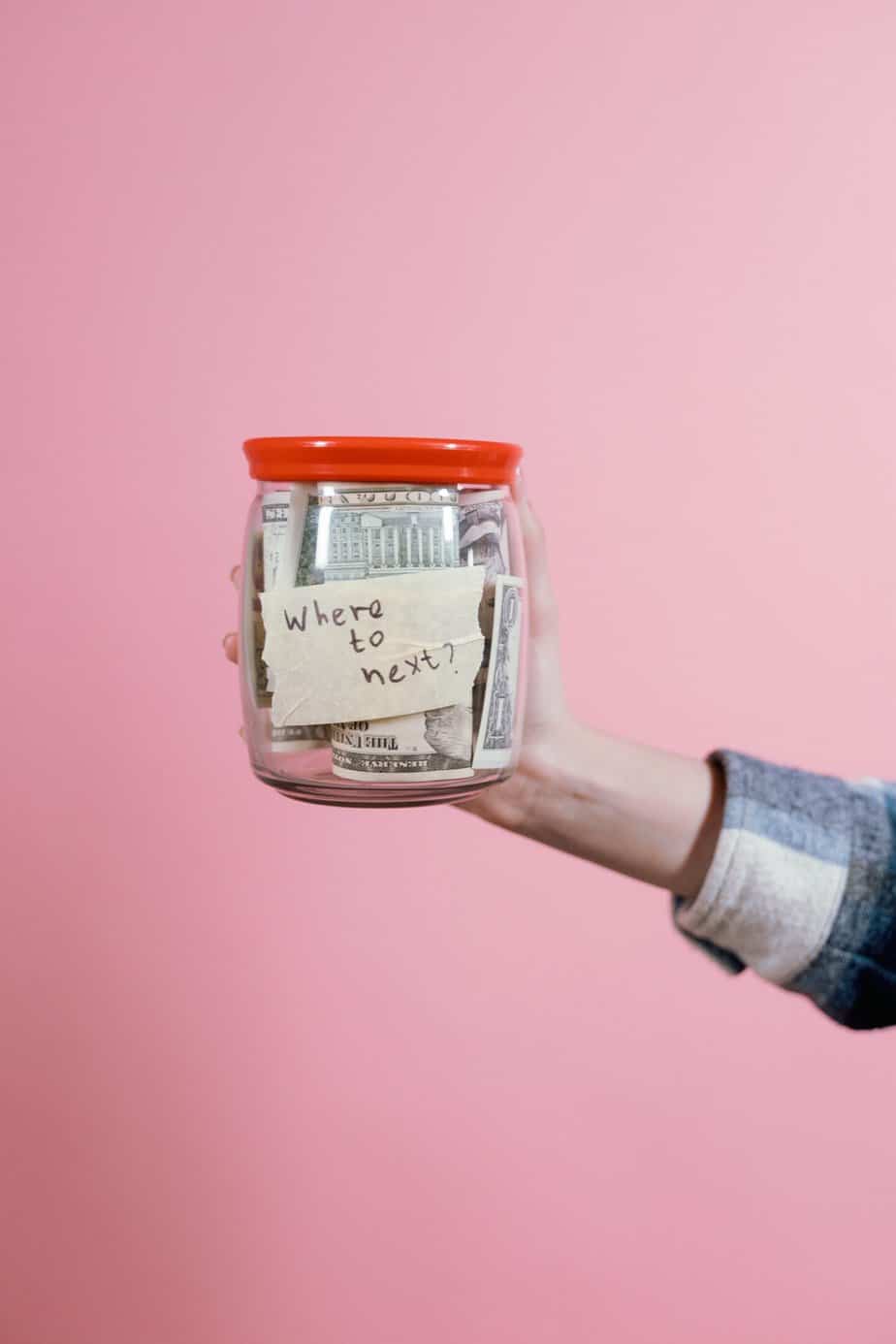 2. Use a snowball method
A snowball method of saving essentially means you'll start small and gradually add more to your savings pot as the year goes on.
The benefit of this method of saving $5,000 in a year is that it gives you time to gradually build a savings habit. If you're currently struggling to save money due to spontaneous spending and poorly managed personal finances, creating the habit of slowly but surely putting increasing amounts of money into your savings pot might be the most effective way of successfully completing this money-saving challenge for you.
Here's an example of what this could look like:
Month 1: $120
Month 2: $180
Month 3: $230
Month 4: $280
Month 5: $350
Month 6: $400
Month 7: $430
Month 8: $480
Month 9: $550
Month 10: $600
Month 11: $650
Month 12: $730
If you put these amounts into your savings account each month, by the end of the year you will have saved exactly $5000!
3. Save a lump sum and then be consistent
Finally, you could do the reverse of a snowball method – you could aim to put away a much larger lump sum of money in these first few months, and then add smaller increments towards the second half of the year.
This method might mean a tough first couple of months – as in, paying your bills and necessary expenses, and then cutting out everything else. No nights out. No treats. No gym membership, no takeaways, no alcohol. Basic, cheap meals.
If you make those sacrifices and find you're able to put a few thousand dollars into your savings within those first four or five months, you'll then be able to calculate the remaining amount you need to save and relax your budget a little. After a few months of serious strict budgeting, even a slightly more relaxed budget will feel extravagant, which is a huge plus!
Here's an example of what this method could look like:
Month 1: $650
Month 2: $600
Month 3: $580
Month 4: $530
Month 5: $490
Month 6: $450
Month 7: $400
Month 8: $370
Month 9: $320
Month 10: $260
Month 11: $210
Month 12: $180
At the end of the year, you'll have saved $5,040!
Using a Savings Challenge Tracker
In order to successfully save $5000 in a year, you'll need to use a savings challenge tracker to accurately keep score of your savings journey.
To track your progress, you could use:
Your own spreadsheet with your savings plans (how much you'll put aside and when)
A simple page in a notebook with all your plans and progress!
A printable 52-week money-saving challenge sheet
A budget app that helps you track your savings
Putting your savings into a separate pot in your bank account, if you have that feature
Simple Ways to Save 5000 A Year
If this 52-week challenge still seems like it's way out of the realm of possibilities, below we've provided a few focus points that might help you get started.
Remember, saving $5,000 in a year simply might not be possible for some people – and that's okay. It's good to have big goals, but don't berate yourself if your budget only has room to set aside $3,000, or even just $300 a year.
Provided you're making good financial decisions, consistently adding to your savings pot, and doing what you can to prioritize setting money aside for your future, then you're on the right path.
These tips will help you save any amount of money – whether you're set on saving $5,000 in 52 weeks, or in five years.
1. Keep Tabs on Your Income and Outgoings
This is the number one piece of advice that any beginner to improving your personal finances needs to master. If you don't know how much you spend each month, it's going to be very difficult to find out how much you can save!
Take a look at your past three months or so of saving. Calculate your income, and calculate your expenses.
Next, separate your necessary expenses from your entertainment/leisure expenses. Necessary expenses include things such as rent or your mortgage, bills, internet, phone bills, insurance, taxes, basic groceries etc.
Entertainment expenses include those more luxury items you could live without but choose not to. It's this category that you'll find huge potential to cut costs and save more money throughout this 52-week money challenge.
Ways to track your budget
Here are a few great apps and other tools to use to track your budget each month:
Google sheets template
Mint
Yolt
YNAB
2. Look for Quick Saves
Once you've got your budget in place, look for obvious places where you can cut back your spending. Areas you can often instantly improve your budget include:
Giving up expensive habits such as smoking, drinking, gambling, etc
Cutting all unnecessary subscriptions and memberships (phones, gym, magazines, unused online software etc)
Cut the cable or consider canceling a few video streaming services
Wrap up warm and delay putting your heating on for longer
Consider walking/car sharing to work to save on petrol
Switch to LED Lightbulbs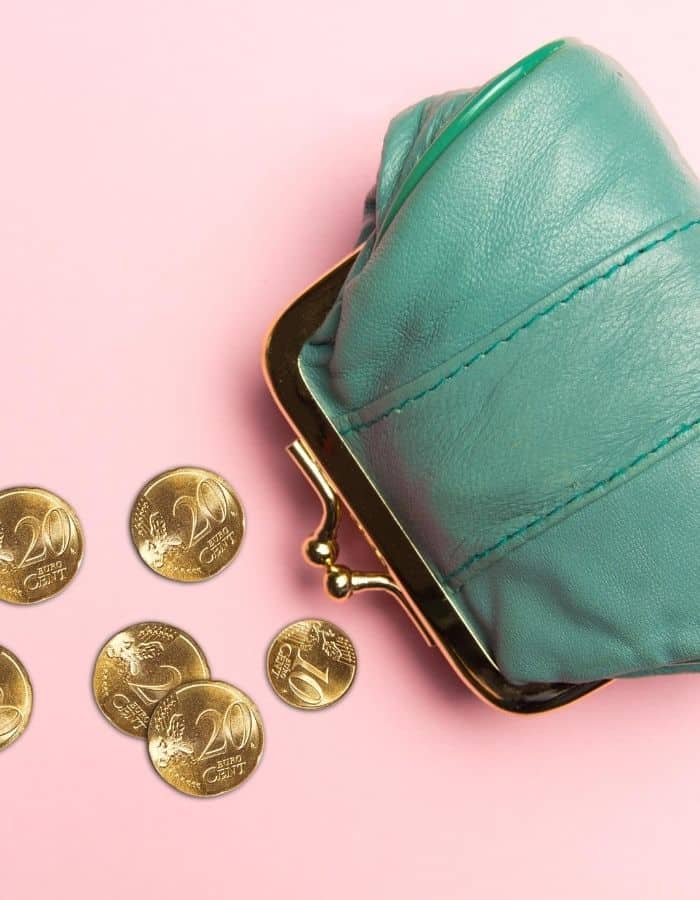 3. Reduce Your Expenses
Are there any other areas you could reduce your expenses? Key areas you could look at include:
Utilities
Insurance
Changing phone plans
Potentially saving on fuel with car shares or public transport
Cut down on the number of takeaways you get each month
Have date nights in rather than going out with your partner
Swap out buying coffee out for buying your own grounds
Bulk buy some items for long-term savings
4. Allocate Your Budget
Creating a budget categories list every month is excellent for people who are just starting out managing their personal finances. First, identify your 'disposable' monthly income- the money you have left after deductions and taxes.
Then, you can divide your available money (disposable monthly income) into budget categories, including housing, transportation, food, utilities, and others. To increase your chances of successfully saving $5,000 in 52-weeks, focus on paying yourself first.
5. Cancel Unused Subscriptions
Use the Trim AI app to identify and cancel subscriptions you no longer use automatically. This app finds subscriptions that you are still paying for monthly – perhaps that you're not even aware are leaving your bank account!
This is a quick way to save some money that can go directly into your savings pot.
6. Save Money on Food and Drink
The food bill is one of the biggest sources of spending for many households. Two key things to help save money here are:
One great tip is to write out your shopping list and build a habit that you're not allowed to buy anything that's not on your list – make this a strict rule! This can be a great way to grow a habit of only buying the essentials and not being distracted by shiny supermarket displays once you're actually buying.
Meal prep is another lifesaver when it comes to saving money on food. Check out our guide to Meal Prep here for some tips (and a free meal planner and shopping list to download!)
7. Be More Intentional
Start thinking more intentionally about your personal finances and your goals. Are your goals, for example, to:
Want to live a debt-free lifestyle?
Excel in your dream job without worrying about the paycheck that comes with it?
Cut down on your working hours (or retire altogether) to spend more time with family?
Have the funds and ability to travel more?
Retire early?
Whatever the 'why', write down your life goals. Break them up into measurable goals too. Come back to this intentional way of thinking every time reaching that $5,000 figure seems difficult.
8. Consider Where You Put Your Savings
Where you decide to put your savings can have a huge impact on how much you actually end up having saved by the end of the year.
Ideally, you want to put your savings into an account that will accrue the highest amount of interest, helping you automatically add to your savings pot!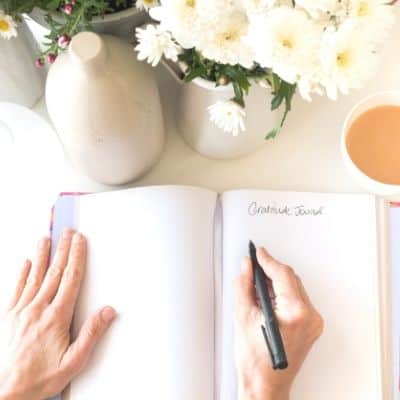 9. Sell Your Things
Selling items that you no longer use or need can be a great way to make some extra cash to add straight into your savings pot – and even better, is a great way to clear out some clutter at the same time!
Platforms such as Facebook Marketplace, Craigslist, and PoshMark are all great places to start selling. These guides are a good way to get started:
10. Use Cashback Apps
Another good way to help you reach your savings goal faster is to use cashback apps when shopping. This way, you can earn either vouchers to go towards future shopping or points that can be redeemed for cash.
It's a completely free way to get something back on online shopping that you might be doing anyway, so is well worth considering to make your money go further. Some great cashback apps and sites include:
11. Make Extra Money
Would it be feasible for you to find an additional income stream to help you reach your savings goal quicker? For example, do you have a salary from full-time employment that gets paid into your account once per month and that's it? Or do you have a side hustle, perhaps an investment portfolio, real estate, freelance income alongside your bread-and-butter salary?
You don't have to go from one to five streams of income at once, but it's always wise to be thinking about other ways you can increase your cash flow, especially when you have a set savings deadline. Check out this list of ways to make money from home for some inspiration.
12. Be Consistent
Finally, and perhaps most importantly to successfully complete this $5000 savings challenge is to be consistent. Make a plan and do your best to stick to it. Build those small but effective frugal living habits, and slowly but surely your savings pot will build up due to you changing your lifestyle for the better.
13. Embrace cash
A cash envelope wallet can be extremely useful when you're on a strict budget. Withdrawing your budget for the month in cash means that you can automatically put your saving allotment straight into your savings account. Then, you have the exact amount of cash that you can use in the month.
Separating your budget categories into different envelopes that you store in your cash wallet means that once you're out of cash, that's it for that category until the end of the month.
Doing all of these things will absolutely add up – by the end of the year, you'll be amazed at how much you could save. If all things go well, you'll have $5,000 in a year saved up!
52-week money challenge: $5000 Challenge
There are plenty of different 52-week money challenges, including this $5,000 money saving challenge within one year.
If you think have a printable chart will help you stick to this goal better, we've created two completely free, simple PDF printable savings goal charts that are yours. Just enter your email below and we'll send them directly to your inbox.
What could you do with an extra $5000 saved?
Of course, the entire point of this 52-week money savings challenge is to ultimately save $5,000 within a year. So, don't forget to let yourself enjoy the thought of achieving that goal 12 months from now.
Whether you simply want to have that figure in your savings for a rainy day, are saving for an exciting trip abroad or extravagant vacation, looking to put money towards a down payment for a property or a new car, or finally pay off some debts, this is an amazing step towards achieving financial freedom and a higher level of independence when it comes to managing your finances.
Frequently Asked Questions
Here are a few frequently asked questions relating to this $5,000 money-saving challenge that might help you get started on the right foot.
$5000 Saved in a year is how much a day?
Saving $5,000 in a year is the equivalent to saving $13.80 a day, $96.60 a week, or $416.66 a month.
How to save $5000 a year?
The most important thing to successfully save 5000 in a year is to be consistent with putting money into your savings account. You can do this by keeping on top of your expenses and setting a budgeting plan for the next 12 months.
However, don't beat yourself up if $5,000 is not a realistic amount for you to save – it's a lot of money to put aside when you have other responsibilities. Take an in-depth look at your income and outgoings and set a realistic goal for you.
Where is the best place to put my savings?
You should find a high-interest savings account that means the money in your account is earning interest automatically. This can be a great way of reaching your savings goal quicker just by adding money into your account consistently throughout the year.
How much can I save in a year?
How much you can save in one year completely depends on your own individual circumstances. Your income will be a limiting factor of course, but so will your existing financial responsibilities. Outstanding debts, bills, and other circumstances will all have an impact on how much you can save.
Most importantly, look at your budget and allocate your budget categories so you pay yourself first. If savings is a real priority for you, look for ways you can cut unnecessary expenses.