We may earn money or products from the companies mentioned in this post, and as an Amazon Associate I earn from qualifying purchases. Please see my full disclosure for more information.
The second-hand clothes market is estimated to be worth US$218 billion by 2026, with online marketplaces leading the way. If you're a parent or have little ones in your life, you'll know just how quick they really grow. Often, that means you're left with baby items in great condition that no longer fit. To make a little extra money, selling your second-hand baby items is a great idea.
Here, we've listed the top sites to sell second-hand baby items, from clothes and shoes to toys and furniture.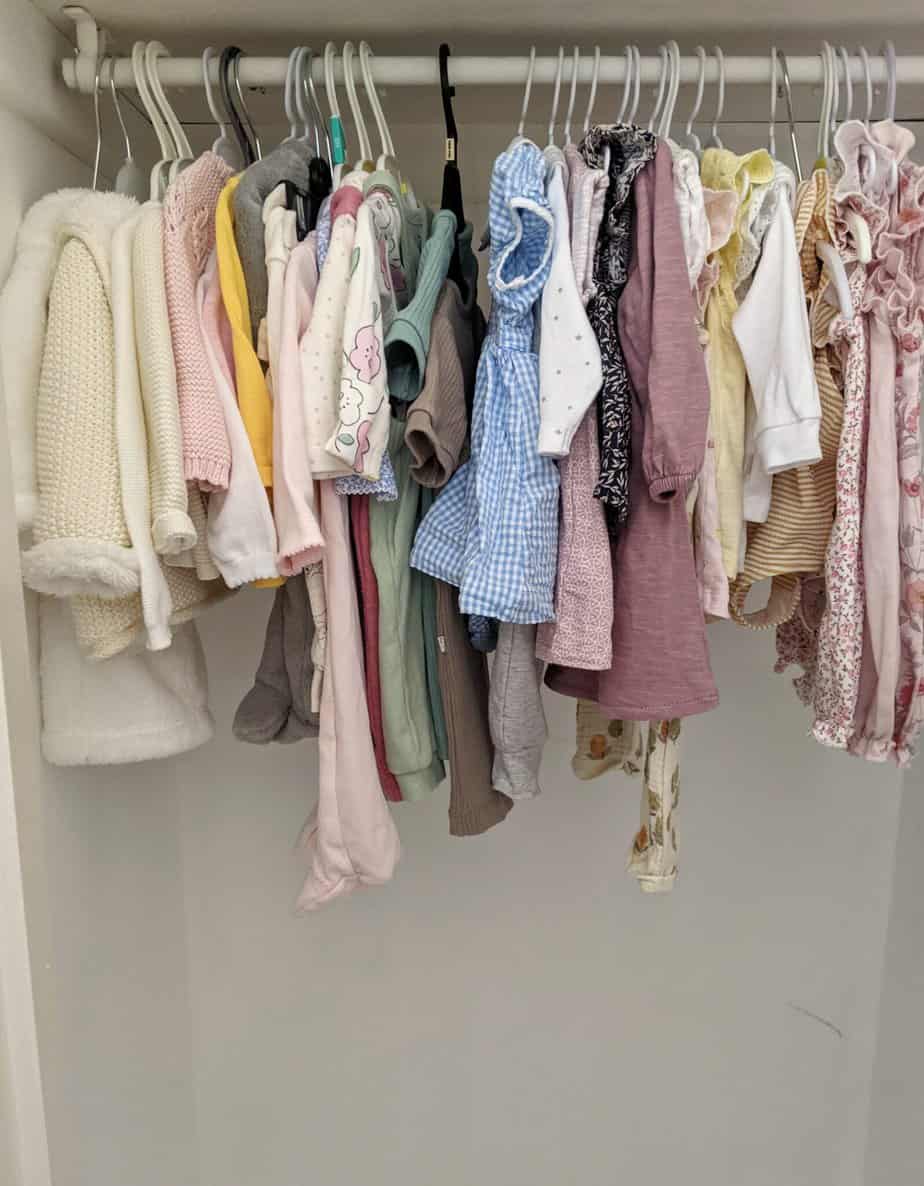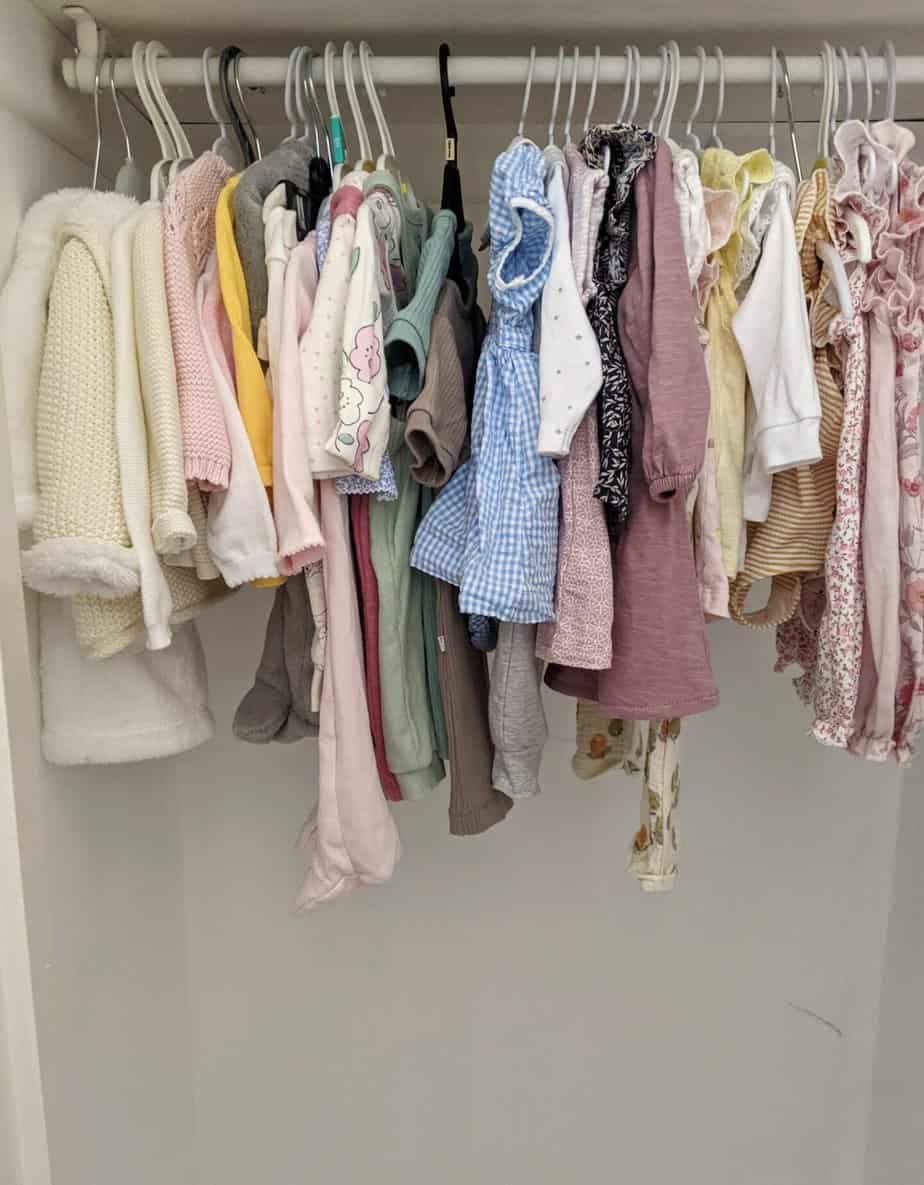 You might also want to check out this list of the best overall apps and websites for selling clothes online in 2022.
7 Best Places to Sell Second-Hand Baby Items
1. Vinted
Vinted is a second-hand online marketplace with over 45 million users worldwide and around 180 million items listed for sale.
The site is popular for men's and women's clothing, shoes, vintage finds, and, of course, baby clothes. Higher-end high street brands such as ZARA and JoJo Mama Bebe tend to do best here, as do vintage second-hand baby items.
You're most likely to sell your baby clothes on Vinted if they are in good condition. The app features a recommended price setting which can be helpful for making sure you're not outpricing yourself amongst the competition.
2. Facebook Marketplace
Facebook Marketplace remains one of the best ways to sell second-hand baby items, from clothes and toys to highchairs and prams. Facebook marketplace registered over one billion global users in the first quarter of 2021 alone, so the user base is huge.
If you are solely looking to sell clothes, you might be best suited to using an app such as Vinted or Depop. However, Facebook Marketplace is a fantastic place to sell second-hand baby items such as:
Toys
Cots, Moses baskets, etc
Prams
Highchairs
Baby accessories
Books
3. Gumtree
GumTree has around 13.8 million monthly users and although it may seem like newer apps have made it somewhat outdated, the site remains a popular place to sell all kinds of second-hand items.
Again, this can be a good place to sell second-hand baby items such as toys, furniture etc.
4. eBay
With over 159 million users, eBay is one of the oldest and biggest online marketplaces for selling used items. This is a fantastic site to sell your second-hand baby clothes and shoes on and is great for targeting other users around the country if you include postage costs.
5. Depop
Depop has over 30 million registered users and is a popular app for selling second-hand clothes and accessories.
This is another great app to consider if you've got lots of good-quality (i.e. not stained, discoloured etc!) baby clothes from decent high street or designer brands.
6. ThredUp
ThredUp has an estimated 428 million active users across the globe and is one of the world's largest online thrift stores.
The site works slightly differently from Vinted and Depop, in that they send you a 'clean out' bag in which you place your items (ideally in good condition, lightly worn, from designer brands or well-known highstreet names), and then send them back.
ThredUp then gives you the option to cash out, or to exchange your credit for new items when your clothes sell online.
7. Kidizen
Kidizen is an online marketplace to sell "kids' gently used + new fashion and essentials."
The marketplace is user friendly and has a great selection of baby, toddler, girl, and boys clothing, shoes and accessories. The breakdown in categories is also really helpful, with sections of the site for clothes that are new with tags, boutique, best-selling brands etc.
Tips for selling baby items online
Take good photos: If you are listing your items yourself, make sure the photos are well-lit with a clear, white background. Iron out any creases and be sure you get all angles. This is so key to selling any item!
Don't outprice yourself: Of course, we all want to make the most return from the things we paid full price for, but don't fall into the trap of never selling anything because your expectations are too high! Most second-hand marketplaces will have a price gauge that recommends the ideal price per item.
Be honest: You wouldn't want to receive faulty, broken, or stained items if you thought you were buying something as good as new. Be honest about the quality of the items you are selling – you'll get better reviews and it's just good practice!
Include post and packaging: If you will be sending your items to your buyers via post, make sure you include a price for post and packaging to ensure you don't lose out on shelling out for these expenses!
What baby items shouldn't be sold second hand?
For any parent, the safety of your baby is your number one concern. While second-hand items can be instrumental in keeping down the cost of having a little one, there are some items that aren't advised to be used second-hand – especially if you don't know the seller.
These include:
Car seats
Cot mattresses
Bottles/bottle teats
Breastpump equipment