We may earn money or products from the companies mentioned in this post, and as an Amazon Associate I earn from qualifying purchases. Please see my full disclosure for more information.
In this guide, we've highlighted 30 top financial hacks that will change your life. Simple, actionable tips that can make a huge improvement on your financial future.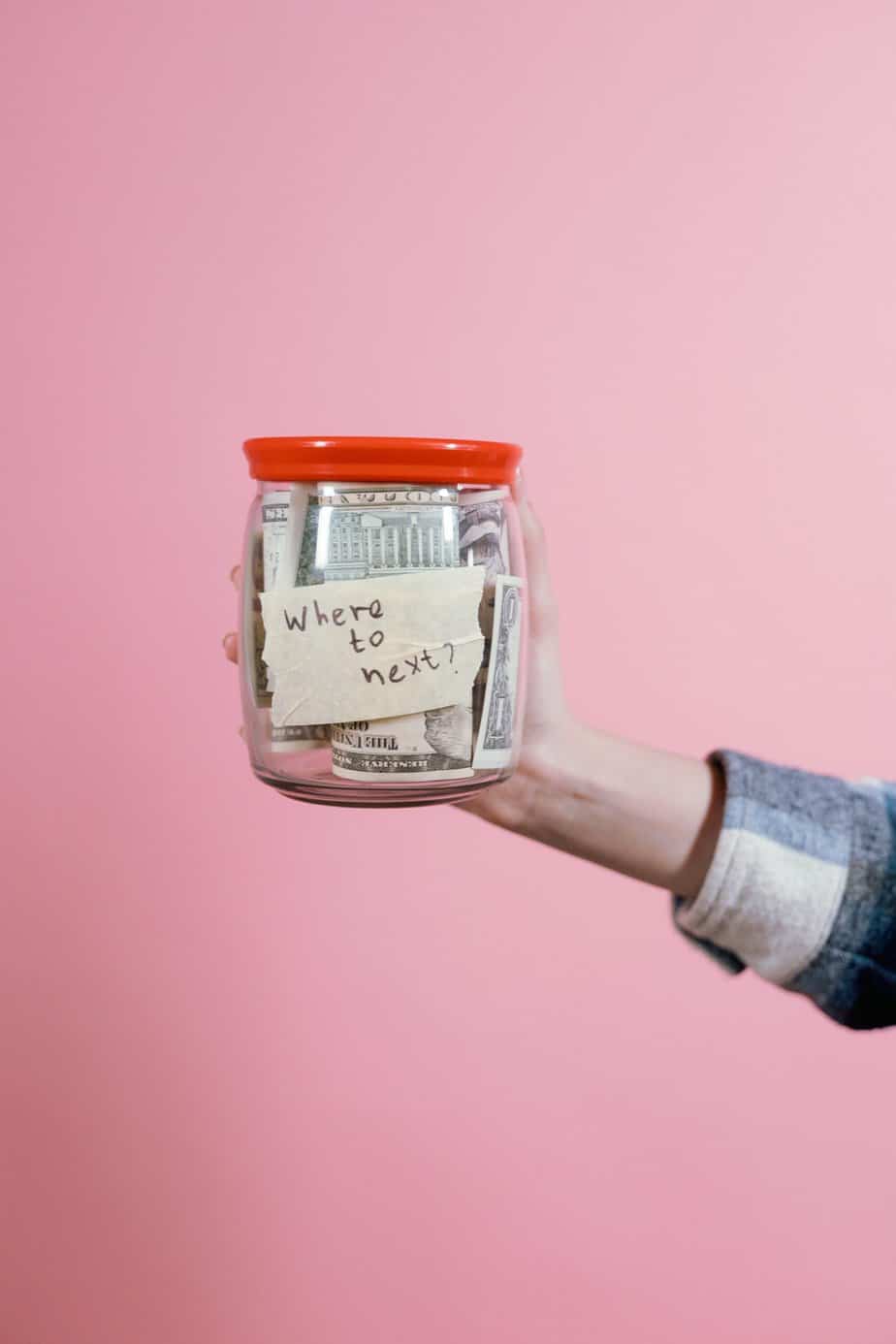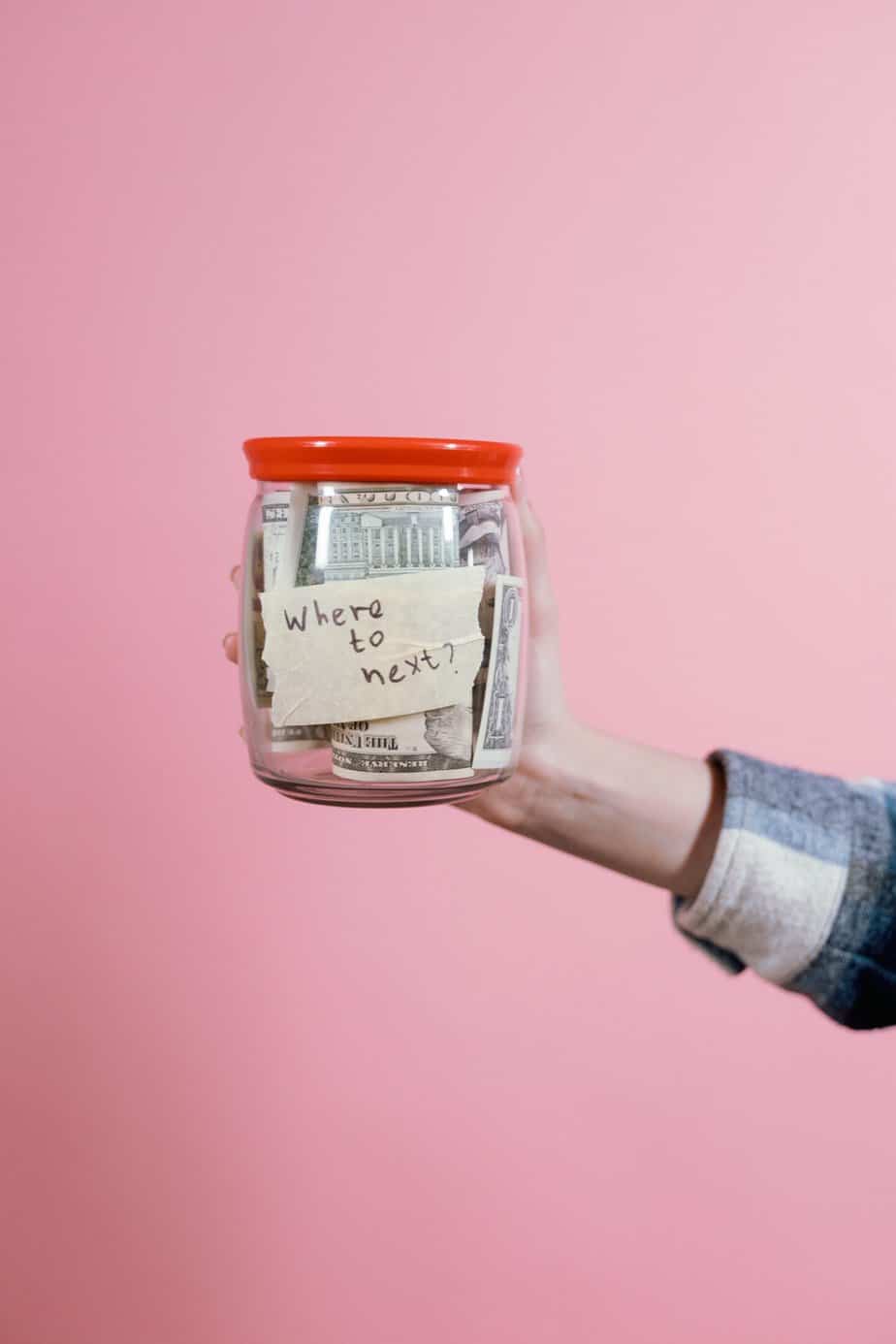 Across the world, prices are skyrocketing to record highs. Inflation means that the rising cost of gas, food, housing, and more is being felt by millions – with more and more people increasingly worried about how they will pay their bills.
It's always smart to be thinking about improving your money management, but especially now more than ever. The below financial hacks are all simple, actionable tips that can dramatically change your financial future. A better financial situation awaits you today.
30 Financial Hacks that will change your life…
#1 Focus on Debt Repayment
If you have high-interest debt taking a chunk out of your savings every month, this should be one of the first financial hacks you put to work. You can't start to accumulate wealth for yourself if you have thousands of dollars worth of debt to your name.
The following guides are exceptionally helpful for creating an effective debt-repayment plan:
#2 Automate Your Essential Expenses
Ideally, you will have direct deposits set up for all of your essential expenses on the same day you get paid. That's things such as your rent or mortgage payments, utility bills, internet and phone bills, insurance, tax, and any other essential outgoings that leave your bank account every single month.
This enables you to 'pay it and forget it', and gives you the realistic amount of money that you have left over for everyday spending.
#3 Take Advantage of Budgeting Apps
Budgeting apps are a fantastic financial hack to leverage your spending and saving. Most are free with optional paid plans, consolidate your accounts into one place using OpenBanking, and provide useful tools such as AI suggestions on savings you can make and categorize your spending for you.
Some of our top budgeting app recommendations include:
#4 Use Your Credit Card to Your Own Advantage
You should only be using a credit card if you are financially responsible and can guarantee you will be able to repay your balance before the deadline every single month. Otherwise, a credit card just isn't for you.
Credit cards can be extremely effective for building credit (which can be instrumental for securing a mortgage or loan in the future) as well as earning points on anything from grocery vouchers to air miles. As long as you are only using your credit card for regular expenses that you can then pay off at the end of the month, you can earn some amazing benefits – but only if you know that you'll be able to be responsible with your spending.
#4 Use Cash
For others, one of the best financial hacks is to simply go back to basics and use cash only for spending. A card – or worse, having your payment details linked up with your smartphone – can make it all too easy to make spontaneous purchases that quickly add up.
Instead, work out your budget using one of the apps listed above, and withdraw cash each month for spending. Once it's gone, it's gone – having the physical money in your hands can help you to question exactly what is worth spending your money on, and what isn't.
#5 Diversify Your Income
How do you make your money? Do you have a salary from full-time employment that gets paid into your account once per month and that's it? Or do you have a side hustle, perhaps an investment portfolio, real estate, or freelance income alongside your bread-and-butter salary?
You don't have to go from one to five streams of income at once, but it's always wise to be thinking about other ways you can increase your income on the side. A great financial hack is to remember that your earnings are never capped at your day job, and it pays to have other means of income to fall back on in difficult times.
#6 Pay Yourself First
Paying yourself first means putting aside a set amount in your savings portfolio on your payday. That way, rather than you saving whatever you have left at the end of the month, you are actively prioritising yourself first.
Of course, you'll need to calculate an amount you can afford to save after your bills and other necessary expenses, but then you can set up an automatic payment to come out of your account every month.
#7 Live Within Your Means
In essence, living within your means simply means spending less money than you earn. That may seem like a simple task, but for many people, it's easier said than done. There are a few key ways to help you live within your means.
First, use your budgeting app, planner, or spreadsheet to get an accurate picture of your income versus expenses. You want to aim to always have cash left over at the end of the month. Second, don't impulse buy – think about whether you really need something before you make a purchase. Finally, don't compare yourself to others. Just because someone else has a more expensive lifestyle doesn't mean that you need to keep up.
#8 Pay Attention to Your Bank Balance
You need to make sure that you have enough money to cover your bills and other necessary expenses, and to plan your future accordingly – whether that's a year from now, five years, or looking much further down the road to retirement.
Paying attention to your bank balance can help you to save money in the long term. By monitoring your spending and setting aside money each month, you can gradually build up your savings and reach your financial goals. So don't neglect your bank balance – it's important for preserving both your short-term and long-term financial health.
#9 Have an Emergency Fund at all Times
Many people choose to save money for a rainy day, and there are good reasons for doing so. An emergency fund acts as a cushion against unexpected expenses, such as a car repair or medical bill. It can also help you weather a job loss or other financial setback.
Having an emergency fund gives you peace of mind, knowing that you have the resources to deal with unexpected challenges. Building an emergency fund is not always easy, but it is worth the effort. Start by setting aside a small amount each month, and gradually increase the amount as your finances allow.
The exact amount you should have in your emergency fund differs depending on who you ask, but as a general rule of thumb, aim to have about 3 – 6 months of income saved in cash so it's readily available if you ever need it.
#10 Buy and Sell Preloved
As the younger generations begin to pay attention to the effects fast fashion is having on the world, buying preloved is becomingly increasingly popular. Not only is it kinder on the environment, but buying preloved items can also save you a lot of money.
In addition, selling your clothes, furniture, and other items you no longer use or need can be a fantastic way of bringing in some extra cash each month. A few great platforms to buy and sell secondhand items include:
Facebook Marketplace
Poshmark
Depop
ThredUp
Read next: The Best Places To Sell Clothes Online In 2022 Reviewed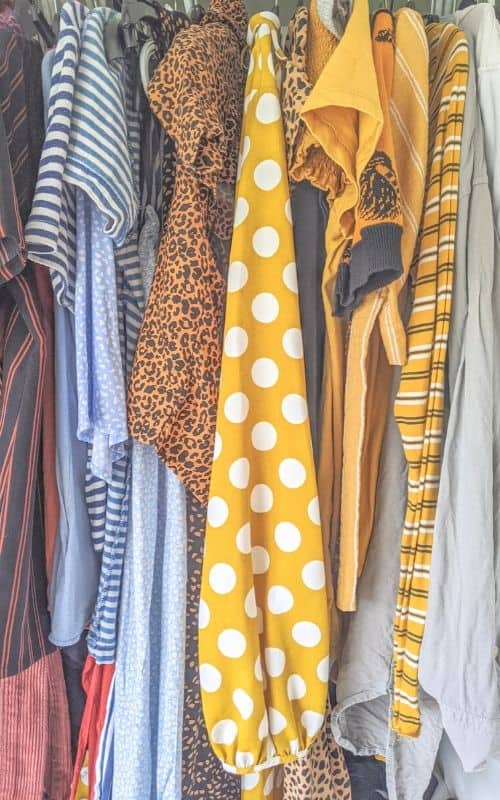 #11 Invest in the Long-Term
Buying cheap is rarely the savviest approach to financial independence. In some cases, it makes sense – store-owned brands are often just as good as branded goods, and you can make huge savings with simple swaps.
However, when it comes to items such as clothes and furniture for your home, you may want to consider a more long-term investment strategy. The term 'buy cheap, buy twice' certainly holds some weight.
A $3 top may be kinder on your bank balance right now, but it won't be if you have to replace that item multiple times. Instead, if you focus on investing in high-quality pieces that will last you for years, you'll save money and be accumulating a higher quality of lifestyle over time.
#12 Get Organized
Being more organized is one of the best financial hacks you'll ever learn. With everything. Wealthy people don't leave things to chance – they plan meticulously, they set goals, and they set aside time to organise their finances, schedules, and businesses.
A few financial items you should focus on getting organized can include your budget, consolidating your spending and income streams, planning ahead for bigger expenses (holidays, vacation, birthdays etc), and keeping track of your subscriptions.
A few guides that can help you start cultivating this habit include:
#13 Plan Your Meals
By taking the time to plan your meals in advance, you can avoid last-minute trips to the grocery store and those expensive impulse purchases. Start by making a list of all the meals you'll need for the week, including breakfast, lunch, and dinner.
Then, check your pantry and fridge to see what ingredients you already have on hand. This will help you make a more accurate shopping list. When you're at the store, stick to your list and resist the temptation to buy things you don't need. Meal planning takes a bit of effort upfront, but it can really pay off in the long run. Plus, it's a great way to make sure you're eating healthy, home-cooked meals instead of relying on takeout or processed foods.
Download our Meal Prep Bundle on
Read next: How To Meal Prep On A Budget + 30 Cheap Meal Prep Ideas & 120+ Vegan Meal Prep Ideas That Take 30 Minutes Or Less
#14 Focus on Your Financial Education
Personal finance is a broad topic that encompasses everything from budgeting and saving to investing and retirement planning. While it's important to have a general understanding of all these different concepts, it's just as important to focus on the areas that are most relevant to your own financial situation to work towards financial freedom.
For example, if you're still working and have yet to start saving for retirement, then you'll want to make sure you understand the basics of investing. However, if you're already retired and living on a fixed income, then your priority will be making sure your money lasts as long as you need it to. Reading books on financial freedom, listening to podcasts, and staying up to date with politics and the economy through the news can all make a huge difference to your perspective on money.
The bottom line is that there's no one-size-fits-all approach to personal finance; the key is to educate yourself on the topics that are most relevant to your own financial journey.
#15 Ask for Professional Advice
A financial advisor can help you take a closer look at your spending habits and figure out where you can make changes. They can also help you set up a budget that will work for your specific circumstances. Best of all, they can provide ongoing support and advice to help you stay on track. If you're struggling to budget effectively, getting professional advice may be the answer.
#16 Buy What You Need
Buy what you need, and not what you want. Get into the habit of waiting until you need to replace something to make another purchase. These simple, mindful habits can be instrumental financial hacks towards becoming more intuitively frugal with your money.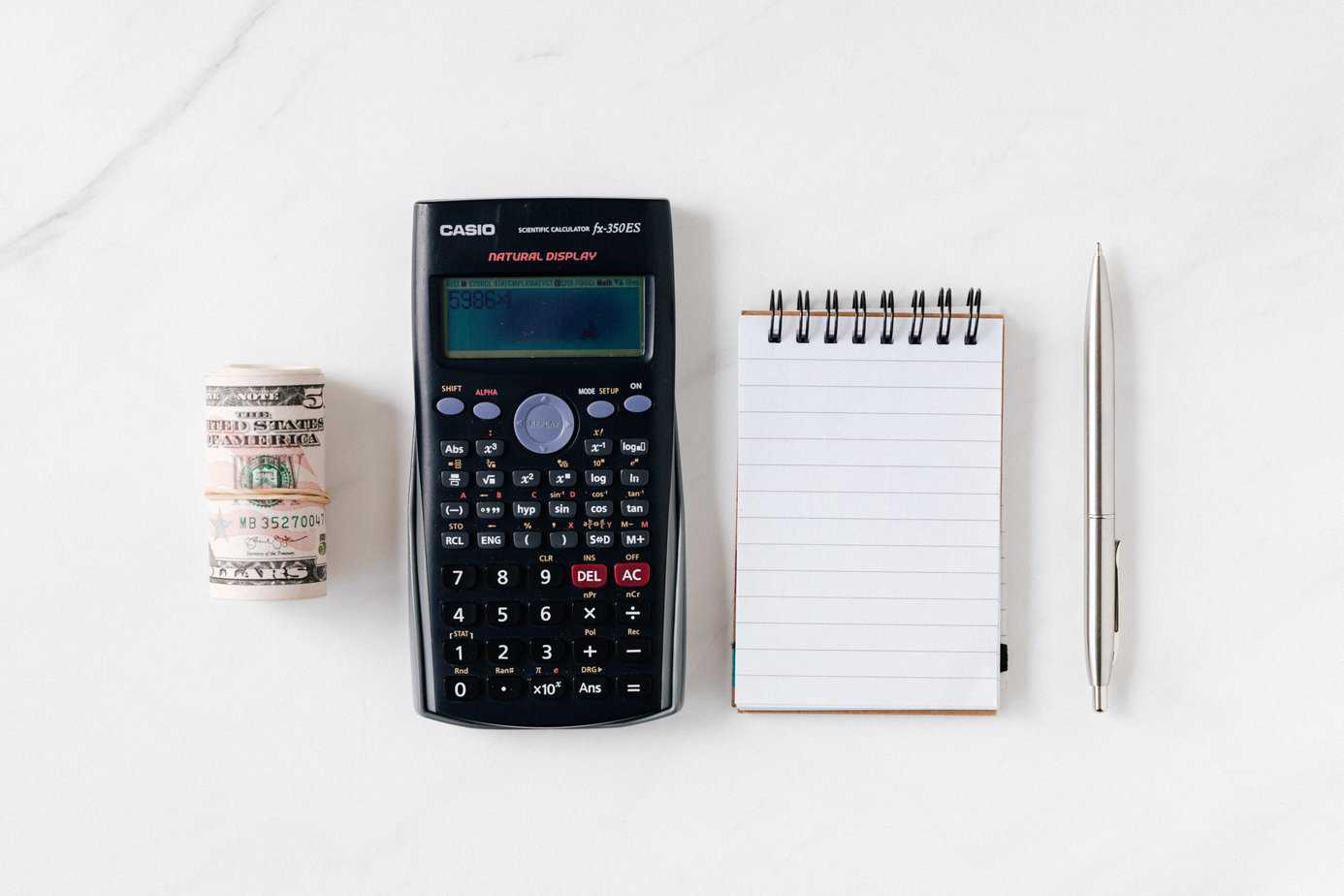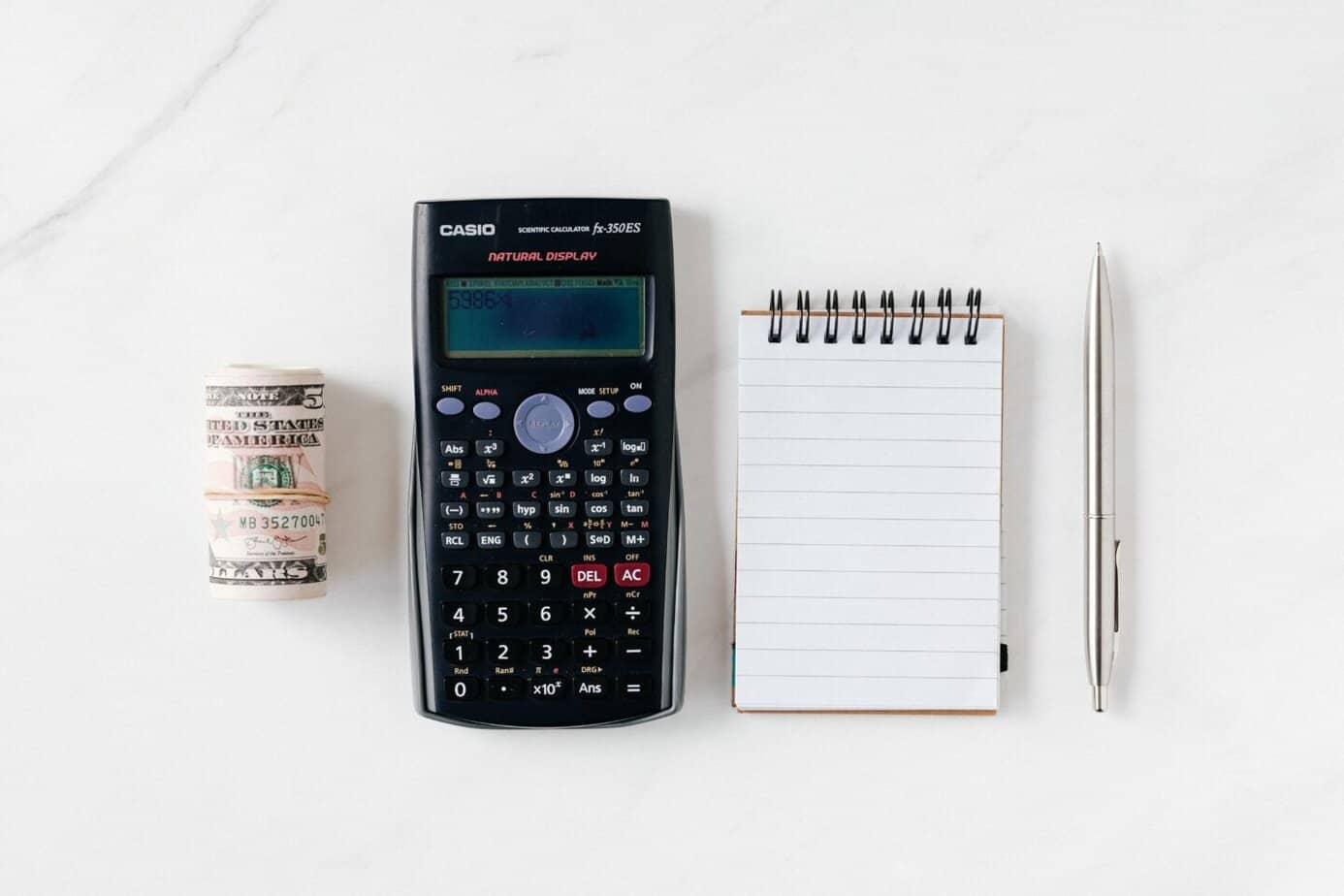 #17 Practice Mindfulness
Practising mindfulness can help you save money in a few different ways. For one thing, it can help you to be more aware of your spending patterns and to question whether you really need certain items. It can also help you to appreciate what you already have, which can discourage you from buying unnecessary things.
In addition, mindfulness can help to reduce stress, which can lead to impulsive spending. When you're feeling calm and present, you're more likely to make thoughtful decisions about how to use your money.
#18 Declutter, Regularly
A tidy home is a tidy mind, so try to create a habit to declutter and organise your home on a regular basis. We have some fantastic guides to help you keep started with this:
#19 Create a Capsule Wardrobe
A capsule wardrobe is a small collection of clothing that can be mixed and matched to create a variety of outfits. The key to creating a capsule wardrobe is to choose versatile pieces that can be worn in multiple ways. For example, a black blazer can be dressed up with a pair of trousers for work or dressed down with a pair of jeans for a casual weekend look.
By investing in quality, timeless pieces, you can create a capsule wardrobe that will last for years to come. Not only will you save money in the long run, but you'll also have fewer clothes to keep track of.
#20 Do Your Research
One financial hack that everyone should follow is to always, always do your research before buying anything. Remember, just because an item is priced one way on a certain site, doesn't mean that's the only price you're going to find.
Get used to being an internet detective and seeking out the best deal. A free browser extension such as Honey can be fantastic for this – it automatically scans the internet and lets you know if you can get a certain item for a cheaper price elsewhere.
#21 Use Coupons
For many people, couponing is a great way to save money on groceries and other household items.
It's important to only use coupons for items that you would actually purchase anyway. There's no point in using a coupon to save money on something that you don't need or want. In addition, make sure to compare the price of an item with and without a coupon to ensure that you're actually getting a good deal.
Finally, don't be afraid to ask friends and family for their unused coupons – every little bit helps!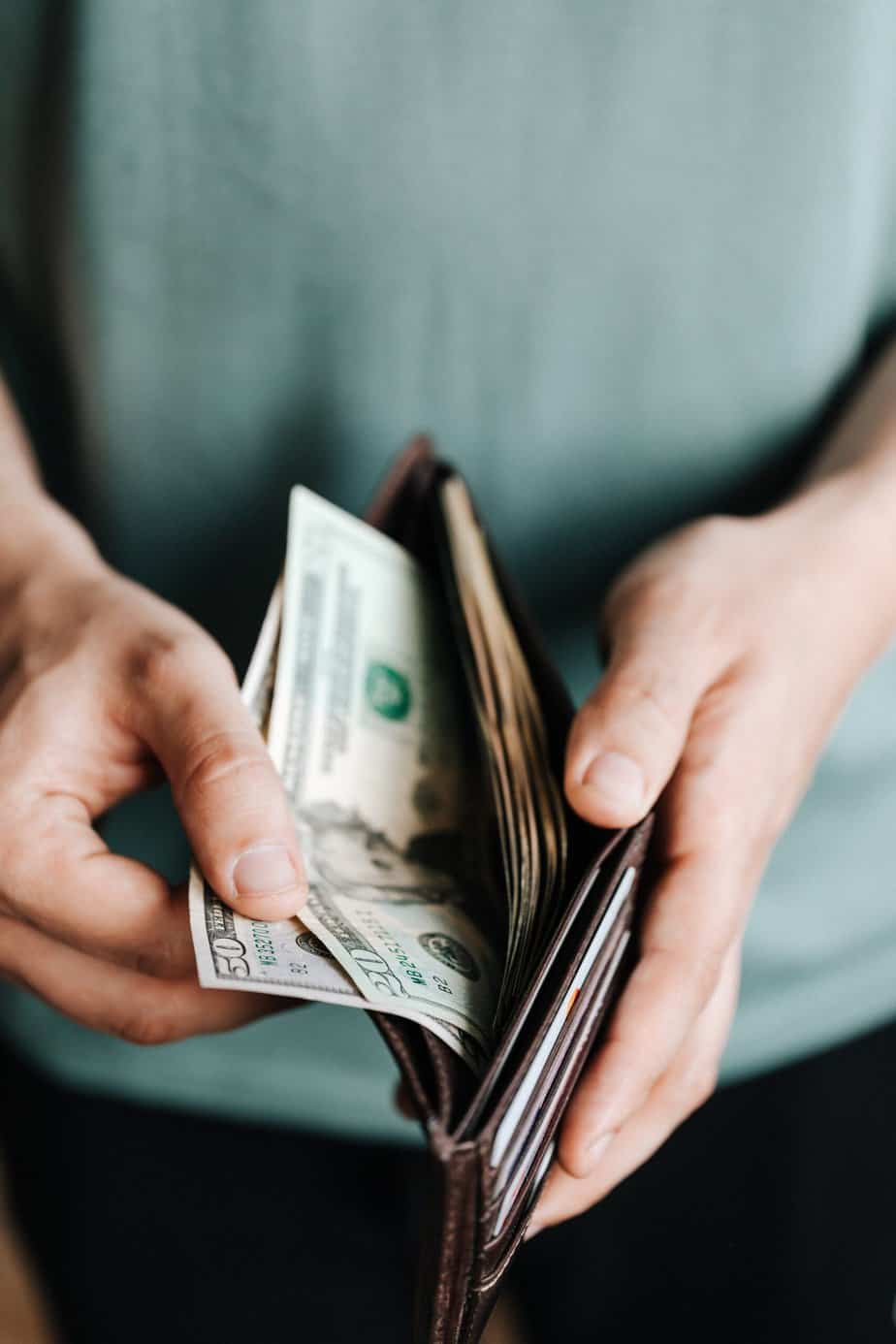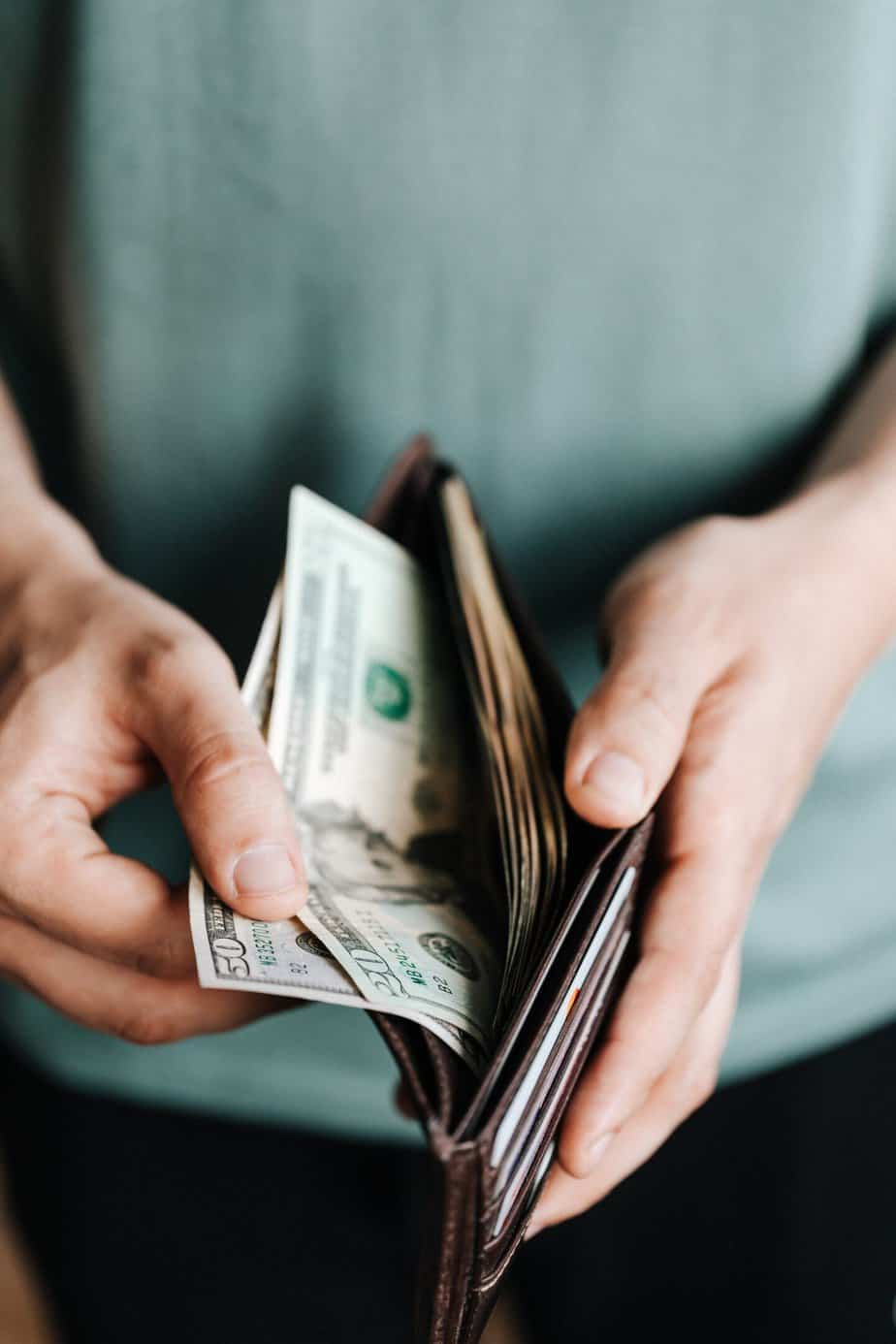 #22 Get Cashback
When you shop via a cashback site such as Top Cashback, Ibotta, or Rakuten, you earn a small commission for every purchase you make. Eventually, that cashback racks up enough points that you could actually get a 'free' giftcard or withdraw cash.
#23 Protect Your Data
We all know how convenient it is to go to checkout and discover your payment details have already been stored by the retailer for future purchases. However, this not only leaves you open to spontaneous purchases – it also leaves your financial information vulnerable to data hacks.
Wipe your information clear of any sites that are storing it, and keep your data safe from cyber-attacks.
#24 Clean Up Your Inbox
In today's world, it can be all too easy to get caught up in the constant stream of newsletters and promotions that fill our inboxes. However, taking the time to unsubscribe from these newsletters can actually save you money in the long run.
For one thing, most newsletters contain links to products or services that you may be tempted to purchase. By unsubscribing, you can avoid seeing these offers and temptations altogether. In addition, many companies use newsletters as a way to collect customer data. By unsubscribing, you can help to protect your privacy and avoid having your personal information sold to third-party companies.
#25 Keep an Eye Out For Discounts
A great way to save money is to keep an eye out for discounts. Many stores offer sales and coupons on a regular basis, so it's always worth checking their websites or signing up for their emails.
You can also download apps that help you find deals at nearby stores. Once you start paying attention, you'll be surprised at how much money you can save by taking advantage of discounts. Great discount tools you should be utilizing include:
TopCashback
VoucherCodes
Rakuten
Coupons.com
Flipp
#26 50/30/20 Rule
The 50/30/20 budgeting rule is a simple guideline that can help you manage your finances. The rule suggests that you should allocate 50% of your income to essential expenses, 30% to non-essential expenses, and 20% to savings and debt repayment.
This rule can be a helpful starting point for creating a budget, but it's important to remember that everyone's financial situation is different. You may need to adjust the percentages depending on your income and expenses.
For example, if you have high student loan payments, you may want to allocate a larger percentage of your income to debt repayment. Ultimately, the 50/30/20 budgeting rule is a flexible guideline that can be adapted to your unique financial situation.
#27 Stop Living Paycheck to Paycheck
As of June 2022, approximately 61% of Americans lived paycheck to paycheck, according to a report from PYMNTS. This means that they are spending all or most of their income on basic expenses, with little or nothing left over for savings.
If you're one of the millions of Americans who are stuck in this cycle, it can be difficult to break free. However, there are steps you can take to start living within your means and begin building up your savings – and they're all listed within this very article. This guide on how to budget on a low income is also a great place to start.
By making small changes, you can eventually break the cycle of living paycheck to paycheck and start building a bright future for yourself and your family.
#28 Make Sure You Have the Right Insurance
Protecting yourself means protecting your assets. You never want to run the risk of falling into unfortunate circumstances and not having insurance in place to cover your financial losses.
Types of insurance every adult should consider includes:
Home and contents insurance
Life insurance
Car insurance (if you have a car)
Health insurance (if you live in a country where this is necessary)
Personal items i.e. laptop, phone etc
Travel insurance for trips
#30 Track Your Net Worth
If you want to get a clear picture of your financial health, tracking your net worth is essential. Your net worth is the value of your assets minus your liabilities. In other words, it's what you own minus what you owe. By tracking your net worth over time, you can get a better idea of whether you're getting closer to your financial goals or further away from them.
There are a number of different ways to track your net worth. You can use a personal finance app such as Personal Capital or a homemade spreadsheet, or even just a pen and paper. The important thing is to be consistent with how you track it. That way, you can more easily see any changes from one month to the next.
Tracking your net worth can help you identify problems early on so that you can take corrective action. For example, if you see that your debt is increasing faster than your assets, you may need to reevaluate your budget or make some changes to your spending habits. On the other hand, if you see that your net worth is increasing over time, it can be a motivational boost to keep up the good work!
Take control of your financial life today…
Any one of these financial hacks can make a huge difference to your life even a few months from now.
Finally, don't be afraid to be confrontational. Financially successful people aren't afraid to ask for a raise, to say no to events outside of their budget, and remind people to pay them back money owed instead of letting the matter pass out of politeness.
Rich people don't get where they are by being meek.