We may earn money or products from the companies mentioned in this post, and as an Amazon Associate I earn from qualifying purchases. Please see my full disclosure for more information.
If you're getting paid weekly, it can be easy to feel like creating a budget is an impossible task to try to stick to. However, the six simple steps listed in this article will teach you not only how to budget weekly pay, but also how to manage your money so you can cover your monthly expenses, allocate funds to your savings, and enjoy some of the perks being paid weekly can offer!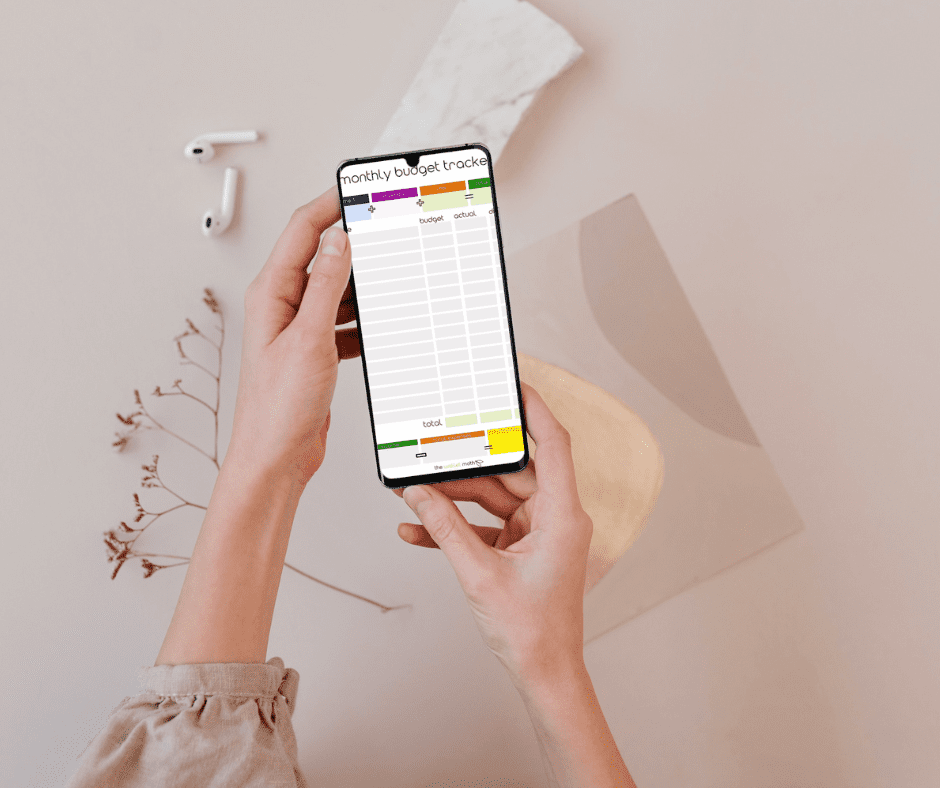 If you're issued your paychecks on a weekly basis, it can often feel tricky to meet more long-term financial goals. That's especially true when you consider that many major expenses, such as rent or mortgage payments, utility bills, and insurance are often paid on a monthly basis.
Receiving a weekly paycheck is more common than you might think, however. Approximately 31.8% of Americans received their pay weekly in 2021 – with the majority receiving biweekly paychecks. With so many people receiving multiple paychecks in a month, one fantastic perk is that many have learned how to adapt their budgets to fit this payment style.
In this guide, we'll be highlighting six extremely simple but effective ways to budget a weekly paycheck to fit into your monthly expenses.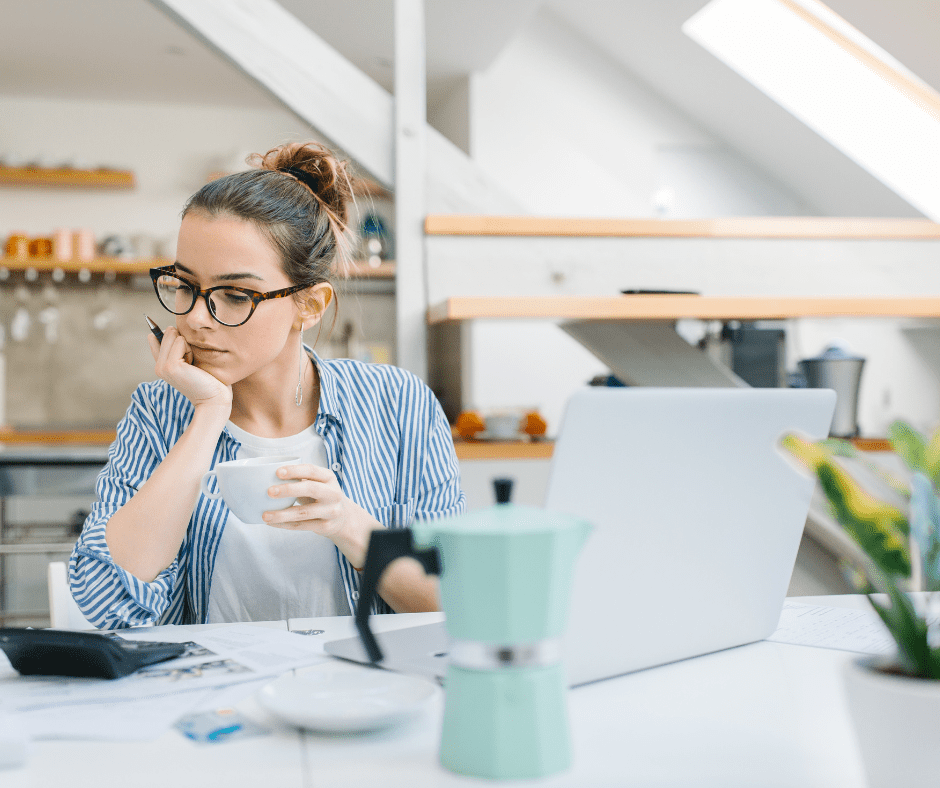 What does it mean to get paid weekly?
The majority of companies pay their employees their salaries on a monthly or bi-monthly basis, but there are also some people who are paid weekly. That means you'll receive 52 paychecks a year into your bank account. Having a weekly pay period can have some perks – such as never reaching the end of the month with zero money, but on the flip side, focusing only on your weekly expenses can mean those monthly (or more long-term) expenses get forgotten.
Focusing on a weekly budget is a great way of ensuring you always have enough money left over to cover your essential costs, meet your savings goals, and put money aside for debt payments, student loans, etc.
In this guide, we'll look at ways to budget weekly pay to ensure you always have enough money for your rent/mortgage, bills, and other expenses throughout each month.
How to Budget Your Weekly Pay
There are many different budgeting methods, so the best way to build better spending habits is to simply experiment and see what suits you. Six great steps for budgeting your weekly pay include:
Mark out every payday on a calendar
Write out all your set monthly expenses
Assign your expenses to the appropriate weekly paycheck
Allocate funds to your savings/investment accounts
Account for your other budget categories
Track your spending
Scroll on for the more detailed expansion of these steps below!
Paycheck budget vs Monthly budget: which is better?
A paycheck budget means budgeting according to how often you are paid. In this case, that means weekly.
A monthly budget takes your total monthly income, no matter how often you are paid, and works from there. Of course, the two often merge together because, for many people, our major expenses are paid monthly.
A paycheck budget may be more suitable for you, however, if:
You live paycheck to paycheck and want to take more accountability for your spending
You are paid weekly or bi-weekly, so need to track your income more frequently than once a month
You struggle to budget for your monthly expenses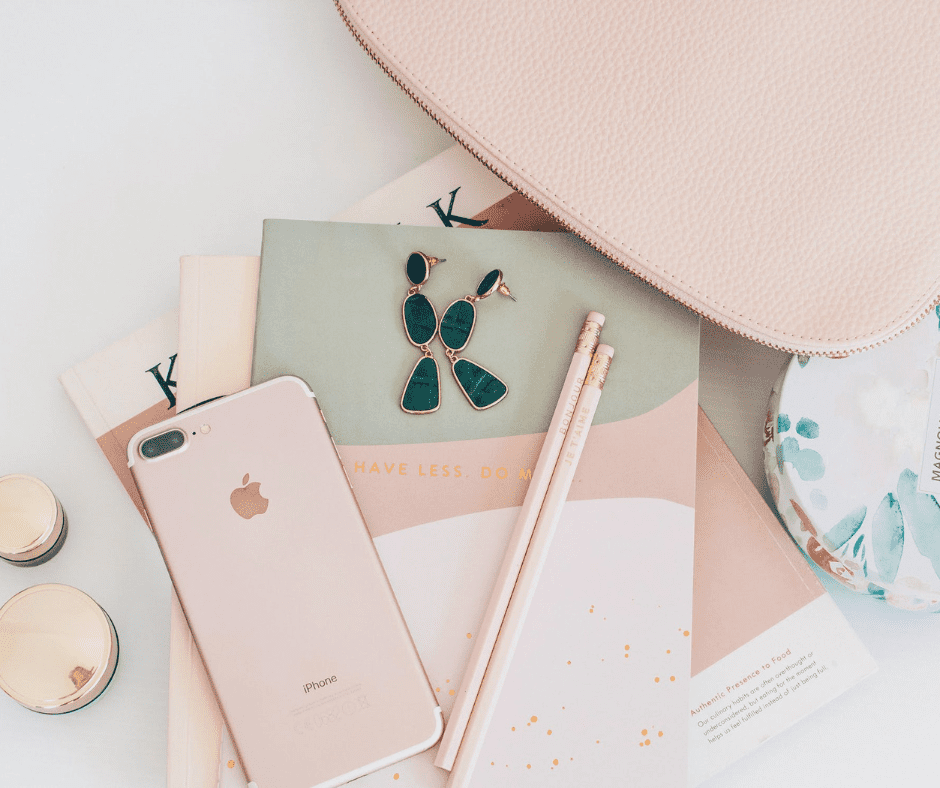 How to Budget Weekly Pay
This paycheck budget guide contains six essential steps to help you budget your money and gain better control over your weekly pay.
Step 1: Mark out your paydays
Mark out each day you'll be paid in the month, and detail how much you'll be paid. You could use a basic calendar for this, your calendar app on your phone, a spreadsheet in excel, or print off a budget calendar yourself.
Step 2: Write down what days your expenses are due
Mark out all your bills and their due date on your calendar. This could include:
Mortgage/rent payments
Phone bill
Car payment
Internet, utilities, and tax
Insurance
Any other monthly subscriptions
Make sure you've marked out when they're due in the month so you'll have a clear view of a) when you'll be paid and b) when your bills are due.
Step 3) Allocate expenses per week
Once you've marked out what expenses are due and when you can allocate a portion of that week's pay to that bill. For example, if your rent/mortgage payment is due at the end of the month, you may reserve your pay received in the last week of the month for this.
Likewise, if your phone bill, for example, was due in the third week of the month, then this expense would come out of your third paycheck of the month. This way, you'll ensure you've got money from your weekly paycheck assigned to your upcoming bills, helping you avoid getting caught short.
A weekly budget template might simply include that week's pay, plus that week's expenses. Breaking things down this way helps you break your spending down into weekly amounts, but also will ideally mean you're not simply scraping by until your next paycheck.
Step 4) Pay yourself
Once your essential expenses are accounted for, mark out where within the month you'll pay yourself. That means allocating a portion of your earnings to your savings. You might be adding money to an emergency fund for one week (this is for unexpected expenses such as a breakdown, being made redundant, etc), and to a sinking fund (to build up a savings pot for Christmas, a vacation, etc) another week.
Don't wait to put whatever is leftover at the end of the week/month into your savings. Take the responsible step now to decide ahead of time what will be going where.
Step 5) Sort the rest of your remaining weekly pay into your budget
Decide which budget categories you'll allocate your remaining paycheck into. Not sure what budget categories apply to you? This list of over 100 budget categories to choose from is a good place to start!
These categories can be anything from entertainment and eating out, to childcare, clothing, or grocery shopping. Knowing what money goes where helps many people avoid overspending.
Step 6) Track your spending
Of course, once you have a budget in place, you need to stay aware of it. Keep track of your spending throughout the month to make sure you're budgeting your weekly pay as you planned.
How to track your spending
There are a few great ways to track your budget each month:
Budgeting apps
A budgeting app like Trim, Cleo, or YNAB can be fantastic for giving you a clear picture of your income and outgoings each month. This is best for people that receive their weekly income via bank transfer. Read our review of some of the best budgeting apps available to help track your expenses and monthly spending.
A few great features of budgeting apps are that they are often the first step in gaining a far better understanding of your spending. You can see, in real-time, how much money you are spending and on what, gaining a better idea of where your money goes. If you are finding your weekly budgeting plan difficult to follow, an app can be a great way of keeping it in check.
Printable budget sheet
A printable budget sheet is a good idea if you have a regular income, and regular monthly bills (so you don't need to start from scratch every single month!). This way, you can add in your weekly pay yourself. Using a physical budget sheet might be a bit more work, but it's ideal for people paid in cash with fluctuating amounts.
This list of free printable budget sheets will provide some fantastic templates that you can get started with.
Budget spreadsheet
Alternatively, you can use a template on Excel or Google sheets to track your spending. There are many pre-made templates out there, or you could use your own. We love The Penny Hoarder's Budget Template and this Personal Finance spreadsheet from 20 Something Finance.
Frequently Asked Questions
What if my monthly bills are more than my weekly paychecks can cover?
If you've calculated your weekly paychecks within one month and find that your expenses are more than your income can cover, there's not much you can do to overcome that math. You'll need to quickly adjust your budget so that you are spending within your means. If this is your financial situation, you may need to go back to basics.
Look at your credit card statements and analyze your spending – can you identify anywhere you're overspending? Ideally, you'll create a new budget that works for your current income and helps you set more achievable long-term goals that match your paychecks.
A few resources to start you off here include: How To Live Below Your Means and How to Budget on a Low Income. 
What to do if I have extra money left over in my budget?
If you have money left over within your weekly or monthly budget, great! It's perfectly okay to have money leftover in your budget (and a solid sign that you're living well within your means!), and you simply need to decide what to do with that cash.
You could either choose to:
Put that leftover cash straight into a high-interest savings account or invest it for your future, or,
Roll any leftover money into your budget for the next month, treating yourself to a slightly more luxurious budget in some categories.
How do I budget my weekly pay within my family's budget?
If you are looking to create a family budget that consolidates two or more incomes (that aren't all necessarily paid weekly), it may be better to create a monthly budget for your major expenses.
For example, if one of you is paid monthly, you could use that monthly paycheck for bigger expenses such as rent or mortgage payments, utility bills, internet/phone bills, etc. Then, your weekly paycheck could be allocated to smaller expenses and other budget categories such as grocery shopping, entertainment, eating out, etc.
---
Are you paid weekly or biweekly? How do you find this affects your ability to budget? Let us know your experiences in the comments!
Pin this image: