We may earn money or products from the companies mentioned in this post, and as an Amazon Associate I earn from qualifying purchases. Please see my full disclosure for more information.
When I first started looking into living a more minimal lifestyle, I felt so overwhelmed with where to start. When your whole life has been a kind of misled mission to collect all the things – where do you even start to declutter?
For me, my minimalism journey started because I was about to start travelling for a minimum of one year (read how I make money while travelling the world for more on that..!). In about a month, almost everything had to be decluttered, sorted into categories, and stored away.
Although stressful at the time, I can already see the huge benefits clearing out the clutter in my home have had on me; I feel calmer, lighter, and value those possessions I've kept hold of so much more.
This post is going to look at the benefits of minimalism, and where to start decluttering if you're feeling overwhelmed. If you're interested in starting with clearing out your wardrobe, check out my guide to creating a more minimal closet!
Psst…! Ready for a serious clear out? While you're here, be sure to grab your FREE download of my total home declutter checklist! To get instant access to this printable, simply click HERE and you'll also be granted exclusive access to my Freebie Library.
---
How To Declutter: The Total Guide
So, what's the actual point of decluttering? For many people, minimalism seems like a trendy term more than a lifestyle to strive for. In fact, decluttering your life has many wonderful benefits. Just a few that I've read about and experienced include:
A calmer environment
It's hard to feel relaxed when your life's possessions are literally spilling out around you. A minimalist life, talked about in detail by one of my favourite blogs Zen Habits, can lead to a far calmer, more relaxed environment.
A happier you
In the same vein, less clutter can lead to a happy life. When you're free of pointless possessions weighing you down, you can embrace more opportunities and the freedom a lack of material possessions brings you. Minimalism requires you to practice intentional living, and that added awareness makes you appreciate what you have and why you are making the choices that you are.
Extra income
If you've got clothes or old furniture that hasn't been touched for years, you could be sending them to a good home and making a little extra money for yourself at the same time – read this guide to the best places to sell clothes online.

Define Your Journey


In his best-selling book Simplify, Joshua Becker makes a great point – minimalism doesn't have a stict set of rules. You can define your own journey. Decluttering doesn't mean living on a bare-bones budget without any home comforts – it just means living with the things you want and need in your life – and those things are up to you.
Help others
When you declutter your home, you'll be left with bags of stuff suitable to donate to charities. Create a calmer environment for yourself with less material possessions, and put them to a good cause to help others.
Hygiene
A more practical benefit, but who doesn't love the sight of a clear, dust-free room? The less cluttered your home is, the less dust will gather.
A better budget
Making a budget, and sticking to it can be easier said than done. However, freeing up your life by clearing out the clutter can help you identify what you really need, and what are just frivolous purchases. Over time, this change in perspective can help you create a far more achievable budget.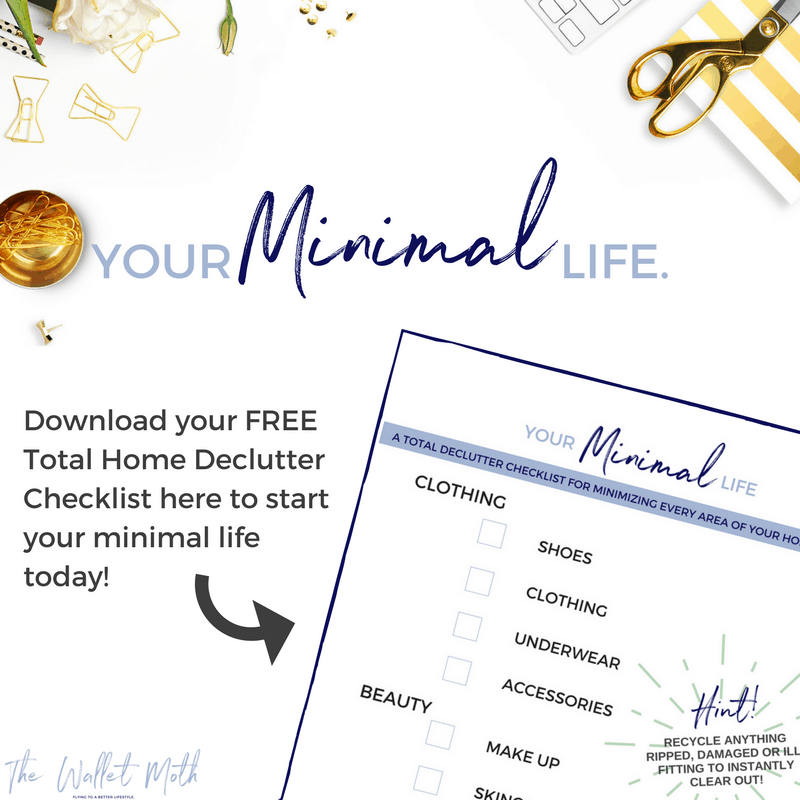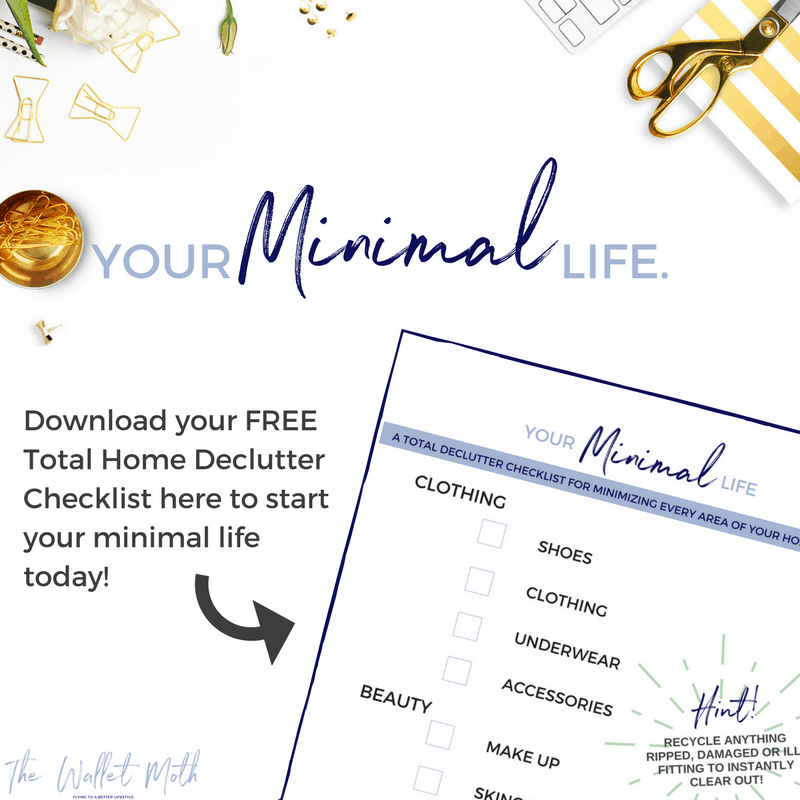 ---
If you're on a declutter mission, starting with one room in the house is definitely the best approach. Running from room to room without any kind of a plan is a sure-fire way to burning out (and that's something we certainly want to avoid!). Decide which room you're going to declutter first. Personally, I'd suggest one of the following three:
Bedroom

Kitchen

Living room
Why? Because those are the most likely areas for clutter to be lurking. Tackle one room first, and then consider moving on to the others.
What You'll Need:
For a successful decluttering mission, I suggest you make sure you have the following things before getting started:
A free day (seriously, do not start this on a busy school-night!)

Boxes and/or bin bags to pack things up

A good playlist to see you through the work!
Decluttering is a mission for a reason – it's hard work. Make sure you've got the time you need to sort through your belongings and put them into keep, donate and discard piles – and then to actually deal with those piles rather than let them remain in your room any longer!
How & Where to Declutter
So, you know you've got to decide what you're going to keep, what you're going to donate, and what needs to be chucked out. What now?
Below is exactly how I decluttered my home, with a few simple (but effective!) tips I've picked up on the way:
eBay is King for selling second-hand items, especially clothes. I put up a bunch of clothes that I'd barely worn and were still in perfectly good condition, and made about $150 in one week – not bad for things I'd forgotten about!
It's easy to get sucked into the trap of thinking that you deserve more money for your possessions. However, hanging on to them because you don't think you're getting a good enough deal is a bad idea. Fact is, the money spent on those dresses is long gone, and I'm not making any money off of them looking nice in my soon to be gone wardrobe.
Selling furniture
You probably have some furniture just collecting dust in a forgotten corner of your home. Put it up on a site such as eBay, Craigslist or Gumtree, you never know who will be looking for exactly what you have.
Donations
Anything that doesn't sell on eBay (or I don't have time to deal with) but is still in great condition, I donate. Of course, I'm not just going to throw all my threadbare garments in donation bags – those sorts of clothes need to be recycled, not donated.
Things like t-shirts, summer shorts etc are unlikely to be as popular as dresses on eBay, and not worth the time it takes to list them online, so anything nice that's left over should be donated to local charity clothing stores.
Storage
Some things you might not need right now, but will in the future. There's no point getting rid of this stuff if you're only going to buy it again a few months or years down the line. Anything that falls into this category is getting put into storage.
Even if you're staying put in your home, self-storage is a great cheap option of freeing up some space in your home. Just make sure you do actually need whatever you put in your unit, or you'll be spending money on items that should have been sold or donated months ago!
Bin
If you can't make money or donate something, and it has no sentimental value, you'll have to toss it. Recycling makes you feel a lot less guilty stripping random bits and bobs out of your life – but a bit of ruthlessness is best to make a clear difference when decluttering your life.
---
Have you been inspired to clear out your home and create a more minimal lifestyle for yourself?
You may be interested in these posts:
Is your digital life just as cluttered as your real life? I got you! Get your FREE copy of my digital declutter guide below and completely clear your online clutter in just 7 days!