We may earn money or products from the companies mentioned in this post, and as an Amazon Associate I earn from qualifying purchases. Please see my full disclosure for more information.
When you're living paycheck to paycheck, the thought of ever saving enough money to get out of this rut seems impossible. It feels like the only way to save more money is to earn more money, which is a good idea but not always the best or most achievable solution.
When you're on a low income, everything you spend on suddenly requires a whole lot more consideration. This is why budgeting is essential when you make less money.
I'll be real with you.
I'm at a point where I've stabilised my business enough to not have money worries on my mind every day. I can make a spontaneous purchase and not have to quickly peek at my bank balance before getting to the cashier.
Between you and me, though, that was not always the case. When I started my freelance business, I took a huge hit in terms of how much income I was bringing in – and it stayed that way for almost a year.
I had to learn how to maximize my income to get the most out of my budget – and in a way that didn't mean spending every single day at home scrimping pennies together.
So, I can totally relate if you might be struggling with the concept of budgeting when surplus cash isn't the norm.
Sometimes I'll read other people's savings reports about how they managed to cut their spending down and save $6,000 this month, and I think:
Woah. Hold up.
How much are you making that you can save an extra $6,000 in one month?! And how much were you spending before that?!
Does that resonate with you?
Sometimes, we can feel like we're on a totally different planet to other people and their money struggles.
While these articles are fun to read, they're not always helpful when you're in a totally different pay bracket. When putting away a couple of hundred dollars – or even just $50 – would be great.
In this post, we're going to take a look at the MAJOR benefits budgeting can bring when trying to save money on a low income – and the BEST must-do tips I've found to start spending less and creating better budget habits now.
Pssst..! While you're here, make sure you've unlocked your free access to The Wallet Moth Freebie Library, which is absolutely full resources all designed to help you start building a life that works for you, including free cheap & healthy meal planners, printables, a minimalist declutter checklist, and so much more!
Major Benefits of Budgeting
If you're not sure what a budget actually is, it's this:
"Budgeting is the process of creating a plan to spend your money. You examine your income, and allocate money to your outgoings.
This can and should be applied by everyone from high-earners to people on a low-income. It's just being smart with your money.
Budgeting allows you to:
See exactly where your money is going

Decide if you have enough to do what you would like to do

Plan to save/spend accordingly with your goals

Know what your finances look like, and be able to avoid debt and overdrafts because of this
So, yeah, I'm a fan of budgeting. If you're on a low income, budgeting is totally possible and can be a huge game-changer to your financial situation. Here are a few best tips to how to budget on a low income:
Track Your Expenses
No, I don't mean keep a mental log in your head (although I'm totally guilty of doing that sometimes). I mean actually tracking your expenses – this is an absolute must when you're trying to save on a low income. You need to know where your money is going before you can actually start saving.
If you've never done this before, this advice applies trice over for you. Track your expenses for one month, starting today.
Tracking your spending for even just a month will give you a far clearer picture of where your money is going and what you need to work on in your budgeting plan. I've listed a few awesome Money Trackers below for both UK and US readers:
These are all completely free to sign up to, so take advantage of the software and have a go at tracking your spending and finances for the month. (Bloggers: if you have any money trackers that you would particularly recommend for the UK or US, please let me know!)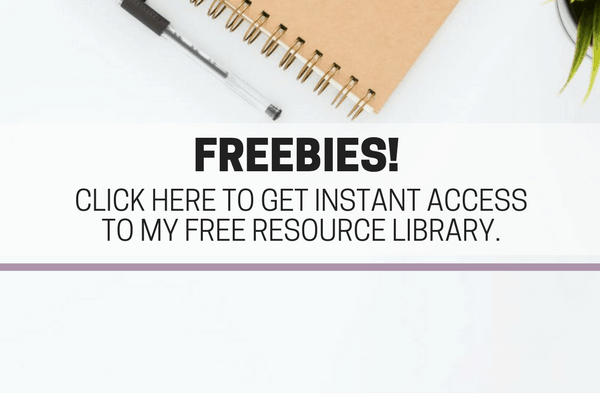 Analyse Your Spending
First, learn how much you spend each month, and then use that data. Identify where you probably spend more money than you should and work to reduce the spending in that area. Small changes, one after the other, is what really starts a frugal habit.
Analysing my spending is what makes living on a low income while travelling possible for me. We know how much we earn, how much we spend each month and what our limit is. Sure, our spending isn't always perfect and things don't always go to plan – but arming yourself with some knowledge about your spending is the best first step.
Make Easy Budget Cuts
There are some aspects of your budget you can almost instantly trim some fat. These areas can typically include:
Broadband

Gas/water/electricity providers

Insurance providers
If you haven't switched providers in these areas in the last few years, you've probably been losing money without even realising it! Check when your next renew date is, and do some shopping for alternatives – you can typically save hundreds just by switching.
Other areas you can instantly improve your budget include:
Cutting all unnecessary subscriptions and memberships (phones, gym, magazines, unused online software etc)

Cut the cable and switch to Amazon Prime for a far cheaper yearly bill.

Invest in double glazing to make huge savings long-term on heating bills

Use a space heater instead of central heating – have a look at your most energy-efficient heater options

Consider walking/car sharing to work to save on petrol

Switch to LED Lightbulbs
Set Some Goals
Budgeting is a lot easier when you have goals in mind.
For example, my goal is to start saving 10% of my income per month. That may sound easy to some, but when you're managing a new freelance business that's less than a year old – not so much.
What kind of goal could you set? Here are a few examples:
Put away X into a savings account every month

Save X by the end of the year

Earn an extra X by the end of the year

Save X to afford a holiday next year
These are quite vague, but your goals are going to be completely personal to your life. You might just want to budget to get a better control of your finances, or you might want to budget so you can afford to buy yourself something nice next year. That's up to you.
The important thing is that you have a goal, write it down somewhere, and shape your efforts around that target.
Work on Your Side Hustle Game
Not everyone has time to take on another job in the evenings, but most people can find at least an hour somewhere in your day to work on a side hustle. Personally, my biggest regret is not fully grasping that I could make money outside of a full-time job before, and not acting on the advice I read to diversify my income sooner!
Even if you have a full-time job, a side hustle can bring in more spare cash to your budget, lets you put time and effort into something that feels productive, and can lead to countless opportunities in the future.
Ideas include: make some quick money from home with online surveys such as Swagbucks, Pinecone Research and InboxDollars (free $5 sign up bonus with that link!), get cashback on your online shopping with Ebates, or even starting your own freelance business.
(My freelancing side hustle is now my main source of income, albeit a low income for the time being, and I've never been happier! You never know what could happen with your side hustle in the future! Check out this list of 60+ side hustle ideas to get inspired.)
Read Next:
Never Lease a Car
For me, paying hundreds of pounds every month to drive a car that isn't even yours is insane. Maybe that's just because I'm not a huge fan of cars – if it drives, it's good for me.
When you're on a low-income, making monthly payments for a car is a huge waste of money. Instead, look online for cars selling for cash. I bought my second car for £250. It was old and a bit dented, but it lasted me 6 years, never broke down, and had a great fuel economy.
When you're budgeting, sometimes sacrifices have to be made – and one of the first places I'd look is that shiny car that makes you bleed money.
Learn to Have Free Fun
Being frugal doesn't mean you have to sit inside staring at the walls all day to stop yourself from spending the pennies. Learn how to have fun for free by doing outdoors activities or simply getting creative in your own home. Check out my list of over 50 free activities for some inspiration.
Focus on Savings, Not Spending
Focus on saving as much money as possible each month. A good trick is to put a certain percentage into your savings account at the beginning of the month when you get paid, and then leave the rest for your monthly expenses – bills, rent, food bills, transport etc.
I find that having that money 'gone' into another account makes me much less likely to spend it throughout the month!
Get Your Food Shopping on Point
The food bill is one of the biggest sources of spending for many households. Two key things to help save money here are:
I've seen advice that says to write your list and only buy what's on your list once in the shop, even if you realise you left something off it accidentally! This can be a great way to grow a habit of only buying the essentials and not being distracted by shiny supermarket displays once you're actually buying.
Meal prep was my life-saver when it came to saving money on food. Check out my guide to Meal Prep here for some tips (and a free meal planner and shopping list to download!)
Pin this post for later!
How do you budget? What did you do to help you get by on a lower-income and how did it help you get by?
Read next: 30 powerful money affirmations to change the way you think about money.