We may earn money or products from the companies mentioned in this post, and as an Amazon Associate I earn from qualifying purchases. Please see my full disclosure for more information.
The people who really win at frugal living are the ones with cheap hobbies that they love. These cheap or free hobbies are the perfect way to adopt a more frugal lifestyle that genuinely makes you happy – pick one or two to try out this new year!
I'm a firm believer in the ethos of living in your own lane, especially when it comes to money. When you're living a life that brings you genuine fulfilment, that you're not so caught up in earning X amount of cash or affording the latest new trends.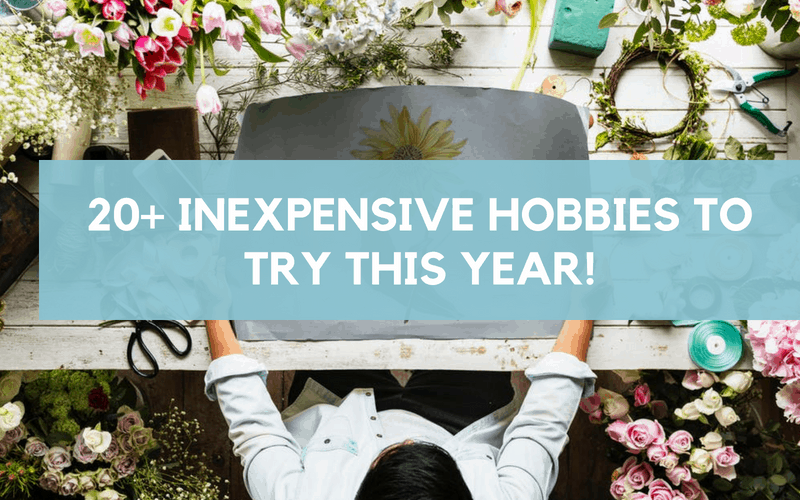 So…what do you do for fun?
It's no wonder that age-old conversation inevitably comes up within the first half-hour of meeting a new person. As the saying goes, don't ask me what I do, ask me what I live for.
The fact is, our hobbies define us as people.
Sure, our families, friends, even our jobs help to shape us and make us who we are – but our hobbies? That's the real insight into what makes a person alive. Some people are lucky enough to have started a hobby as a child, and carried that passion on into their adult life.
For a lot of us, though, starting a new hobby is something you try to do as an adult – whether that's because you want to get fitter or healthier, meet new people, or simply spend less time at home staring at your TV.
Starting a hobby can be intimidating for many reasons as an adult, but one main obstacle is the cost.
Are Hobbies on a budget Realistic?
Living on a budget can make it feel like having any fun is a little out of the question – but I'm here to tell you that this is definitely not the case (phew!). In fact, there are so many inexpensive or free hobbies that will fit perfectly with a frugal living lifestyle. And they're great fun.
Personally, I live for my hobbies. I built my freelance business so that I could shape my lifestyle around the activities I love to do – and most importantly, I know that I'm always going to be living a life I love because of my hobbies – earning more or less money doesn't really come into my happiness.
If you've been looking for an inexpensive hobby to try this year, you're in the right place. Below is my ultimate list of fun, frugal, and inexpensive or free hobbies for you to pick from.
20 Inexpensive Or Free Hobbies to Try In 2023
Outdoors Hobbies
1. Gardening
Get green-fingered and get outdoors by picking up gardening in your own back garden! My family and I took on an allotment a couple of years ago, which costs around £50 for a whole year, and it's been one of my favourite hobbies to pick up in the past few years.
Buy a cheap seed kit and you could even start growing your own fruit and vegetable for a super-frugal living hobby that gets you out in nature every day. It's hard work keeping pests and birds away from your crops, but there's nothing sweeter than digging into a meal with fruit and veg you've grown from a tiny seed!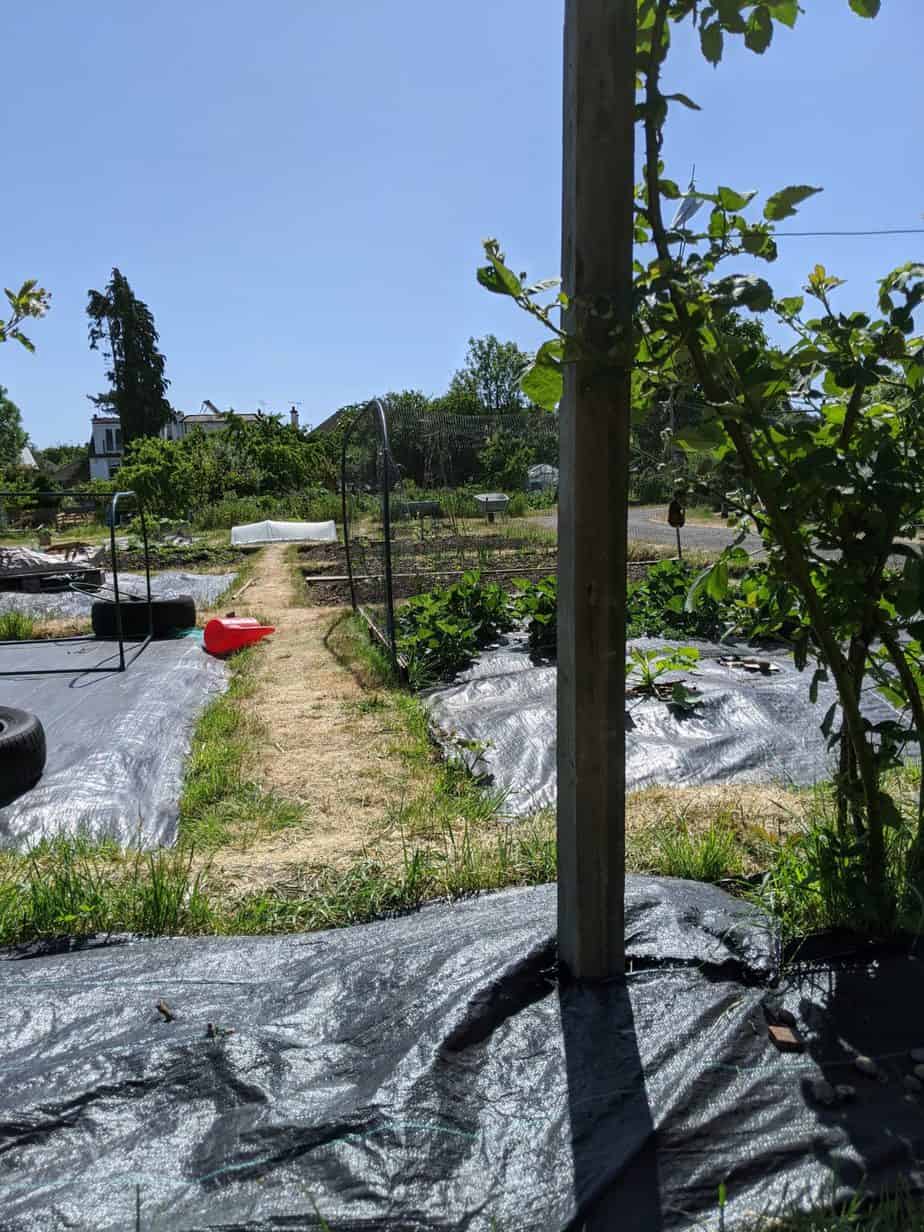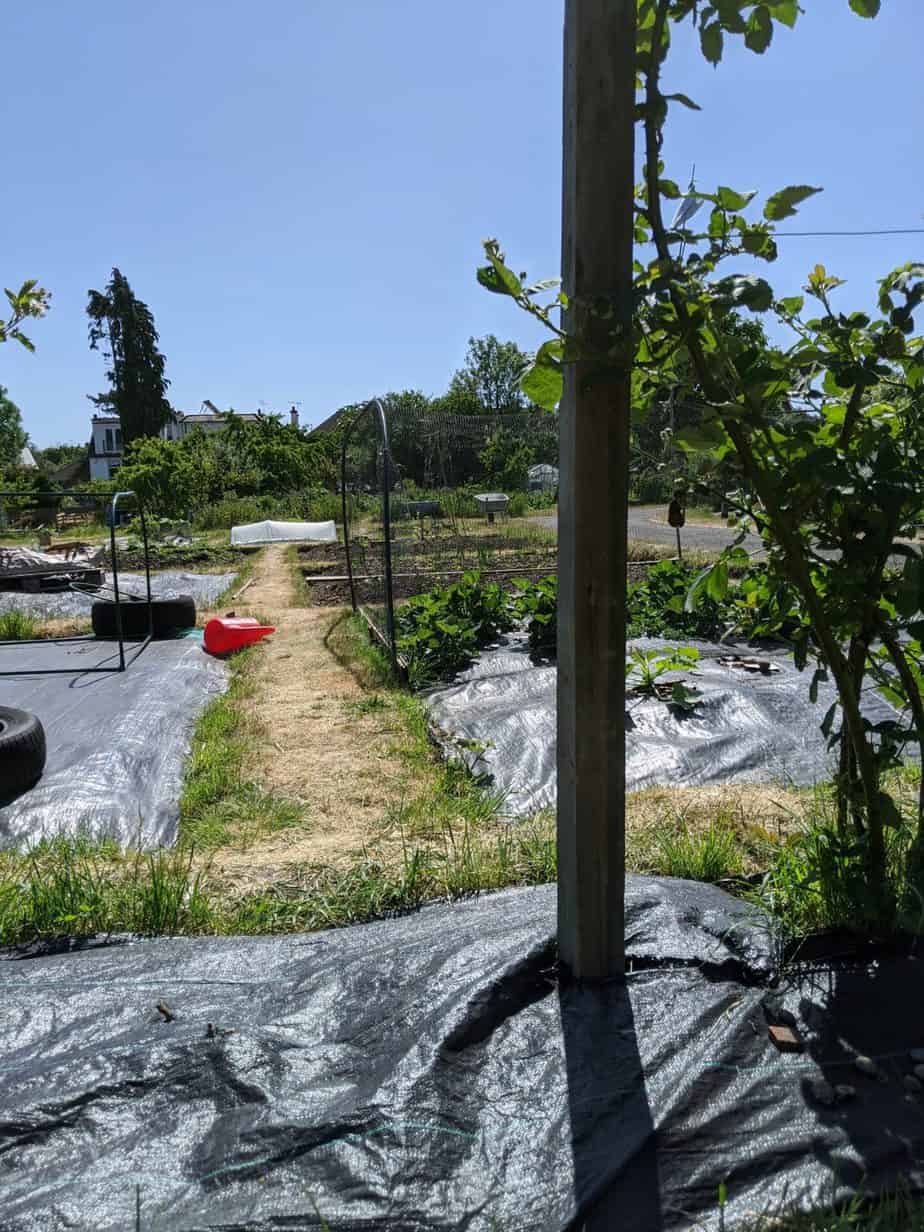 2. Running
I have a real love-hate relationship with running. You hear about all these runners talking about 'runners high' and how amazing running makes them feel…but I just haven't found that yet!
That being said, running is a great inexpensive hobby that will keep you fit and active.
I love sporty inexpensive (or in the case of running) free hobbies the most because they're a great way to use up your free time and stay healthy all at once! Bonus, you can even get paid to work out simply by logging your step count on a few handy apps.
Read more cheap ways to keep fit here!
3. Hiking
Hiking is the perfect fun inexpensive hobby if you love the outdoors. It provides the opportunity to take in amazing scenery, get some gentle exercises, and all without spending a cent.
Look up any national parks or famous hikes in your local area (there's bounded to be at least one!). Take a water bottle and some energy-fueling snacks and enjoy the great outdoors!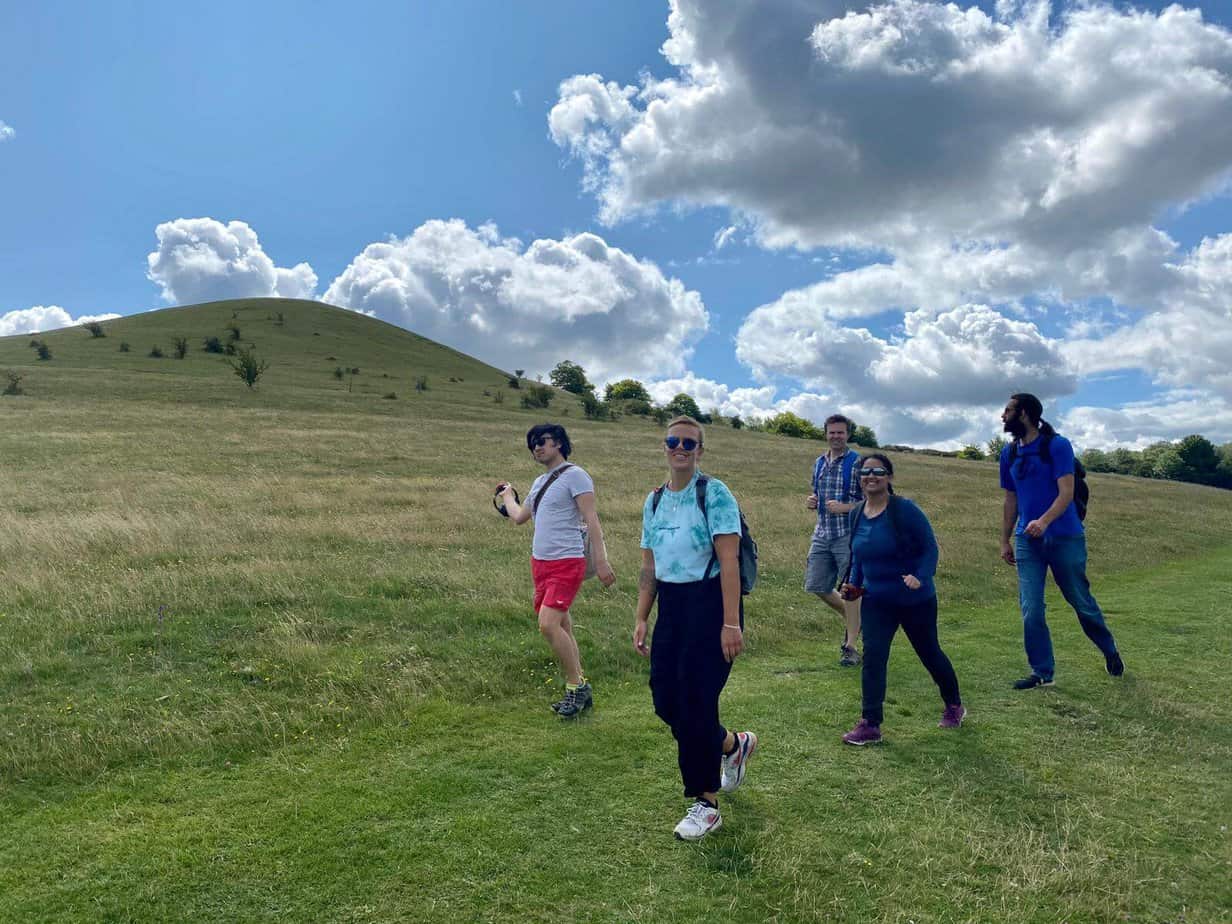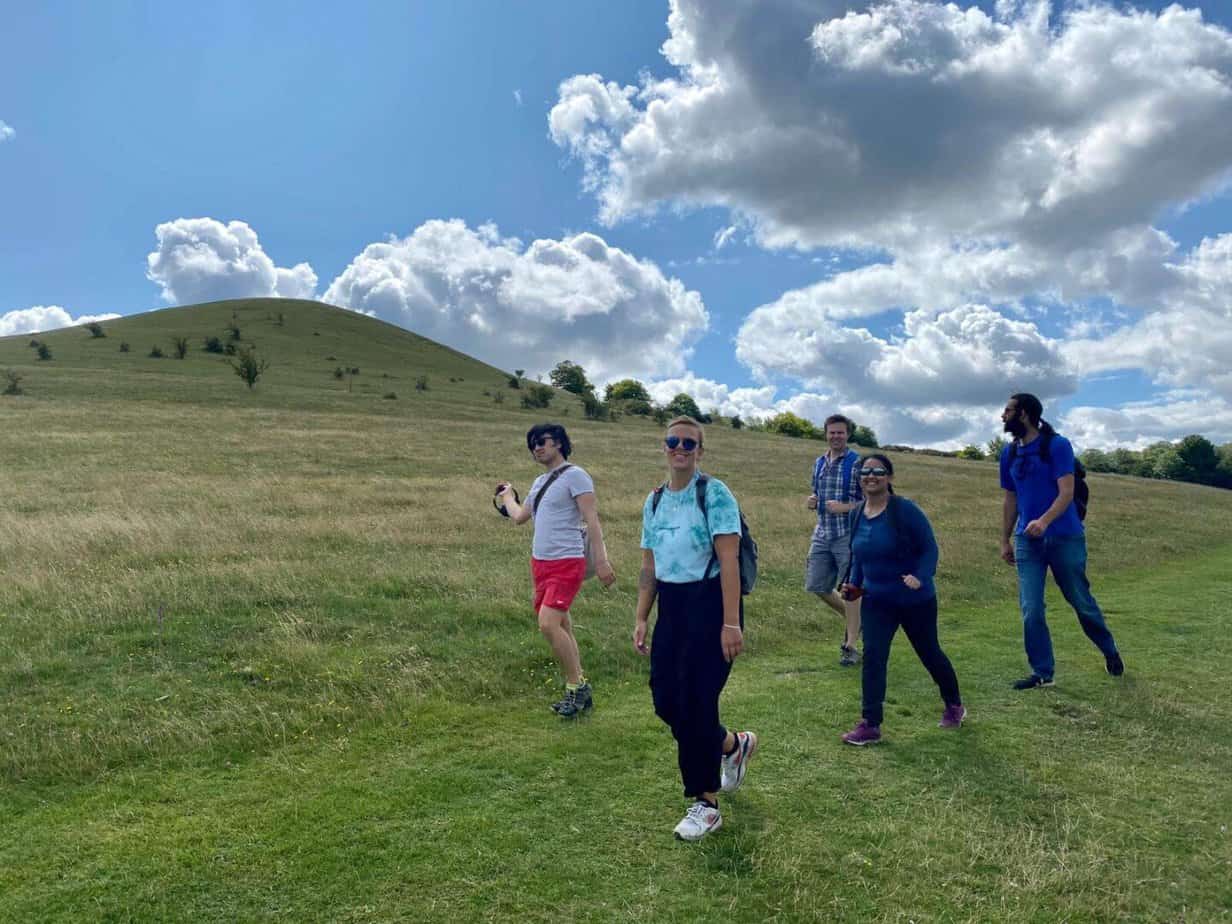 4. Home-Town Tourism
Have you ever thought about what makes tourists come to your town? Often, there are jewels in our own hometowns that we've never even noticed before!
Make like a tourist and explore your local area, and you never know what hidden gems you might discover.
5. Volunteer
Volunteering for charities will not only give you a meaningful hobby but will benefit others too. Think of a local charity nearby that you'd really love to give back to, and ask how you might be able to help out.
Alternatively, if there's a cause you're passionate about but can't find a charity for, why not start fundraising for them?
6. Wild Swimming
Swim surrounded by nature! I've actually never done this, but it's one of those inexpensive hobbies that my frugal side and my outdoorsy side are equally excited about (swimming pools cost far too much for my liking!).
Over here in the UK, you'll have to be really brave to face the cold to give this a try, but if you're elsewhere in the world this could be the perfect fun hobby for you!
7. Rock Climbing
I'm putting this here because it's my hobby, so I can't exactly leave it out! Climbing indoors is relatively inexpensive if you find a good membership option at your local climbing gym – but climbing outdoors is even cheaper.
Once you've got your climbing shoes, chalk bag, and bouldering mat, you're good to go. Of course, this isn't a hobby you really want to go out and do with zero experience.
I've been climbing for nearly 6 years now, and at this point, I can say the sport itself, but also the general climbing community, are pivotal for helping me stay pretty frugal with my money.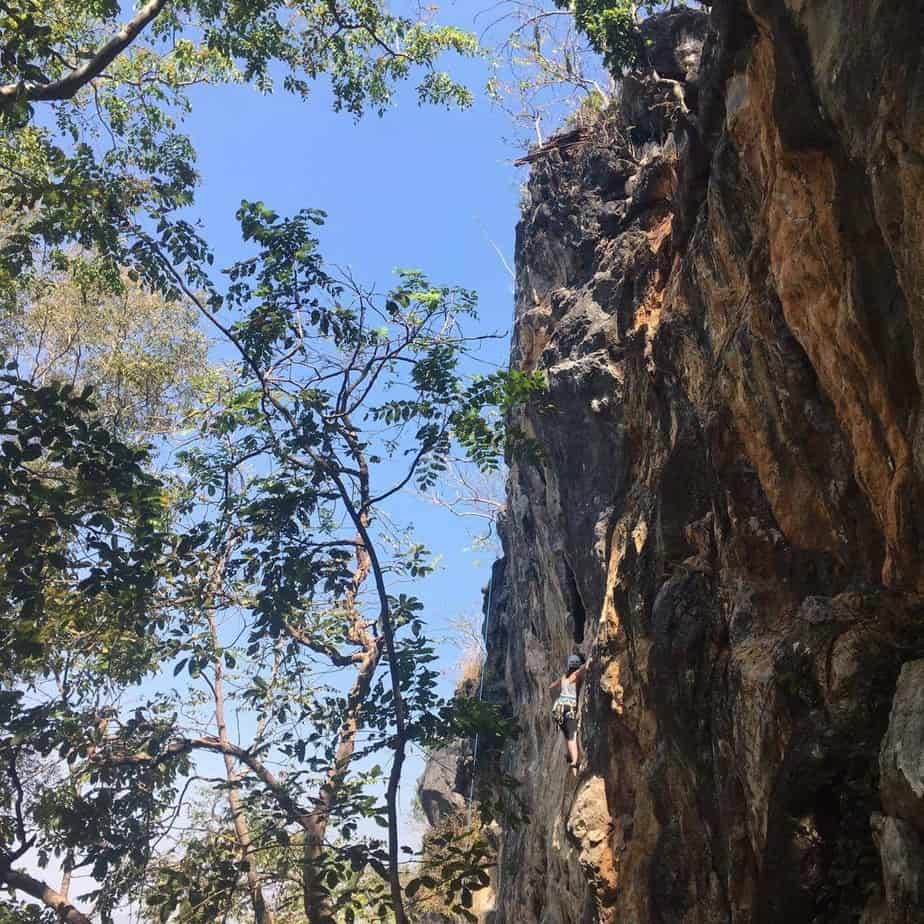 8. Bird/Wildlife Spotting
With smartphones being so advanced these days, you don't even really need a decent camera in order to get some great wildlife shots.
Spending the day outdoors in nature and watching the animals come and go can be a great way to get out of the 'online' bubble.
9. Nature Photography
A few of my clothes friends all share a mutual enthusiasm for nature photography, and I have to say, they blow me away with their photography skills. Plus, they managed to capture images of animals I have never laid eyes on here in the UK – from seals to owls and even eagles!
While an expensive camera might be something real enthusiasts invest in, the fact is that you can explore a nature photography hobby with just your iPhone and a free editing app like LightRoom.
10. Camping
Is camping a hobby? Debatable, I guess, but there's no denying that for the outdoorsy types, you can beat getting out under the stars for the night.
Camping may not sound like a free or inexpensive hobby at first, but that's because you might be thinking about traditional camping with a campsite, 3-berth tents, and all the gadgets and gizmos. While this is great fun, dirtbag camping with just a bivvy bag and the great outdoors to keep your entertained is the ultimate frugal way to camp outdoors.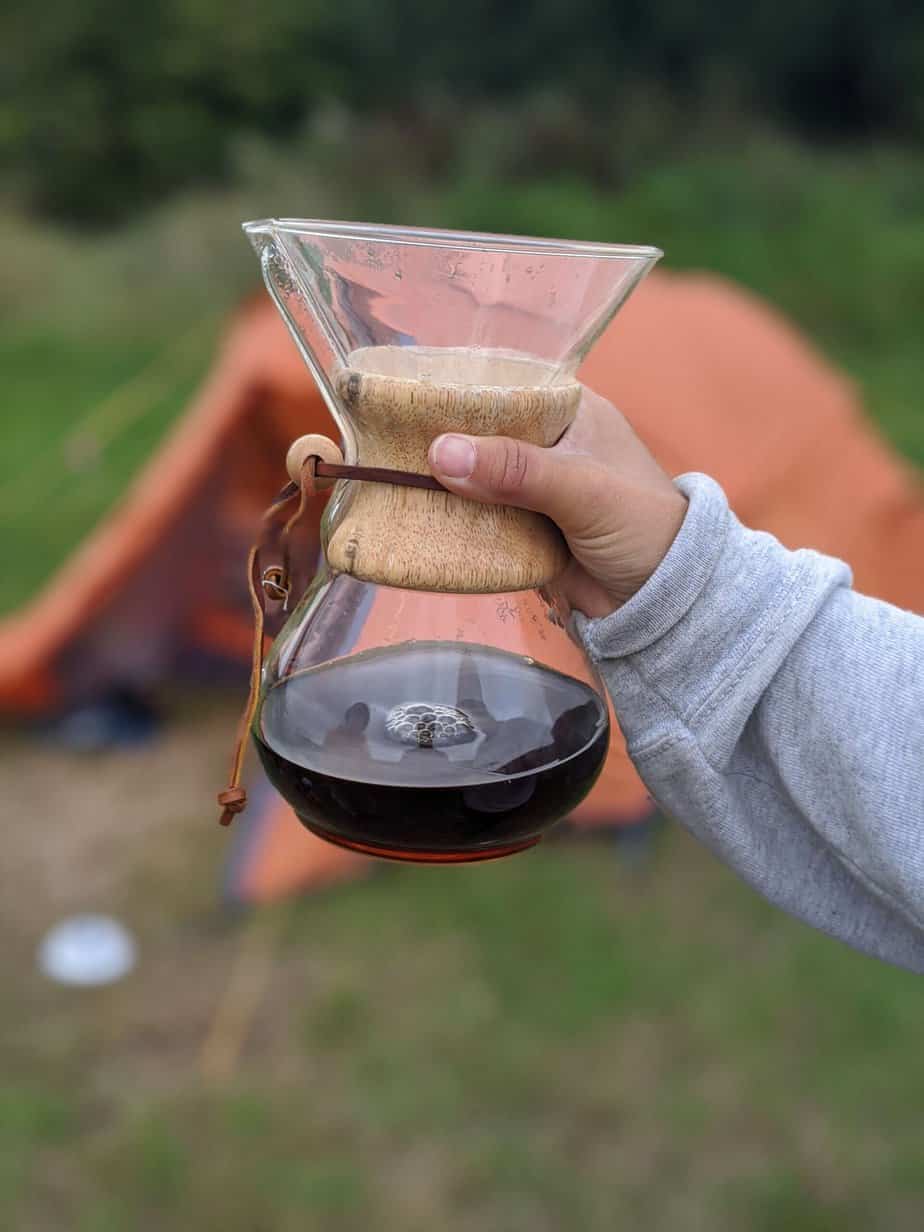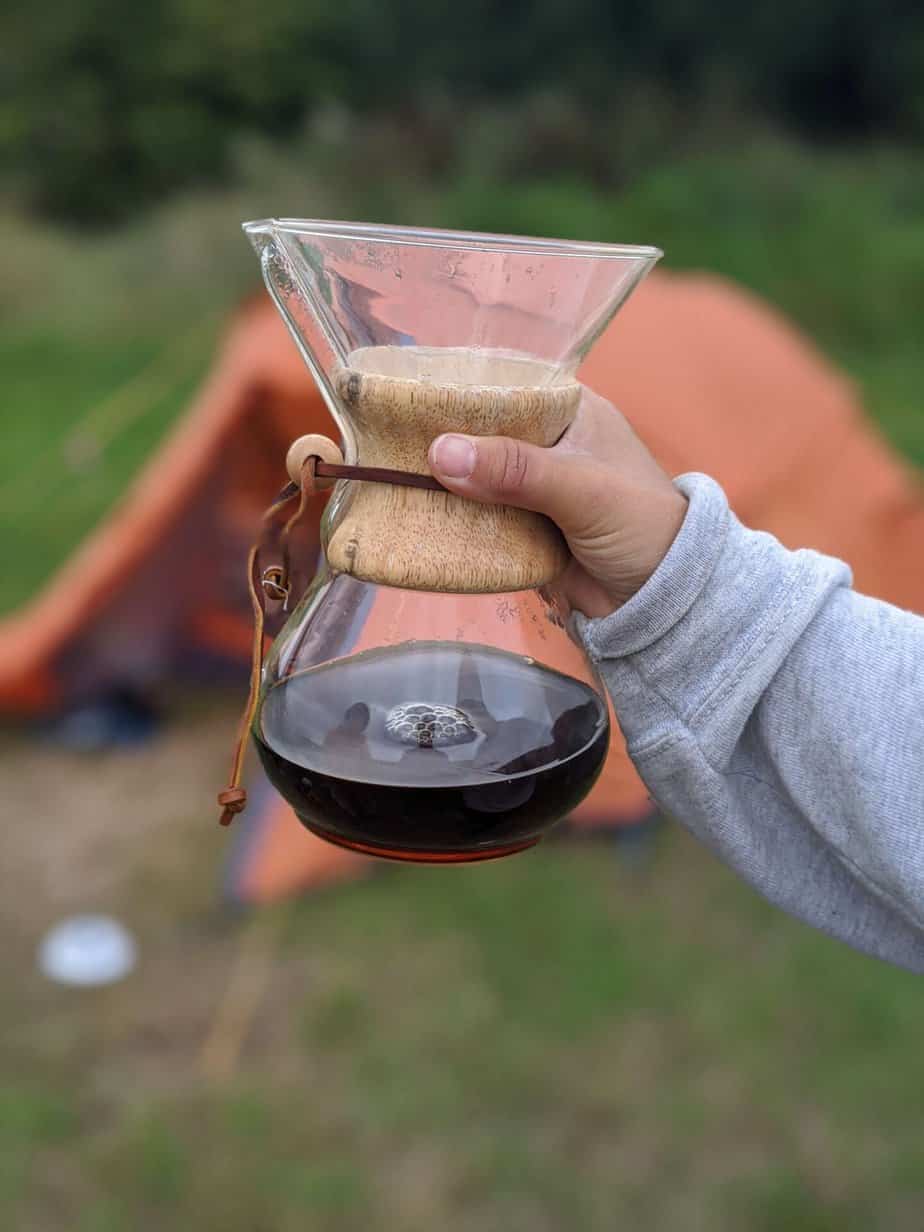 11. Volunteering
Volunteering is a wonderful hobby that not only benefits your community but can also provide personal fulfilment and growth – plus it's free, of course. Engaging in volunteer work allows you to develop new skills, make meaningful connections with like-minded individuals, and contribute to causes that resonate with your values. The experiences and relationships gained through volunteering can have a lasting impact on your life and the lives of those you help.
You can volunteer at local schools, food banks, homeless shelters, nursing homes, animal shelters, or community gardens, among many other organizations. Additionally, you can participate in one-time events like charity runs, community clean-ups, or disaster relief efforts. Many non-profit organizations also need remote volunteers to help with tasks like social media management, grant writing, and administrative support.
12. Learn Astronomy
Delving into the world of astronomy allows you to explore the wonders of the night sky and deepen your understanding of the universe. You don't need expensive equipment to start stargazing; just step outside on a clear night and observe the stars, planets, and constellations with your naked eye.
As you become more invested in this hobby, a simple pair of binoculars can enhance your experience. I was gifted a telescope (it cost under $100) for my birthday one year and let me tell you, seeing the moon in up-close detail and even seeing the rings of Saturn gives you this unexplainable, amazing feeling.
Free smartphone apps like SkyView or Stellarium Mobile can help you identify celestial objects and track upcoming astronomical events like meteor showers or eclipses.
13. Foraging
Foraging is the practice of searching for and gathering wild edibles, such as fruits, nuts, berries, and mushrooms. This hobby allows you to connect with nature, enjoy fresh produce, and learn about the abundance of edible plants that grow in your local environment. To start foraging, research which plants are native to your area and learn how to identify them safely.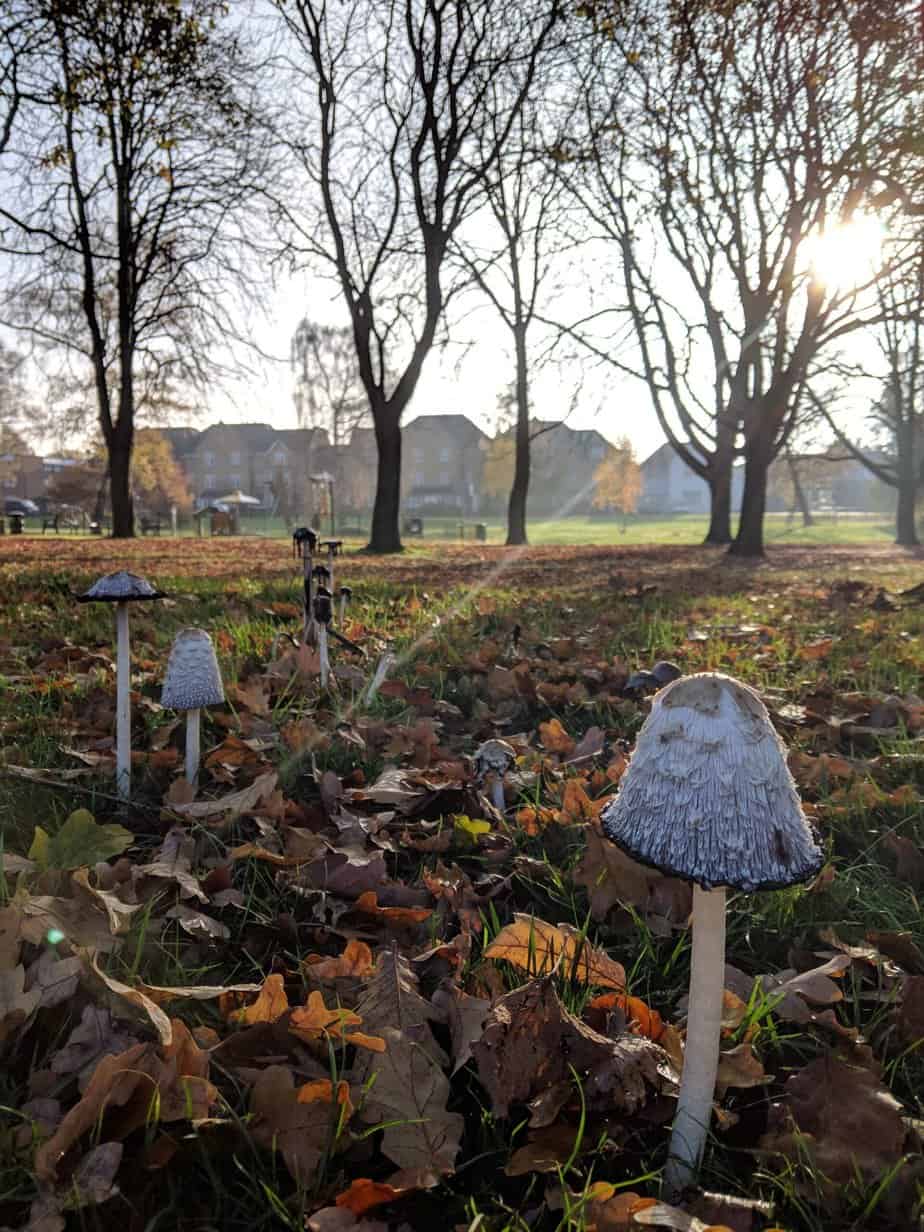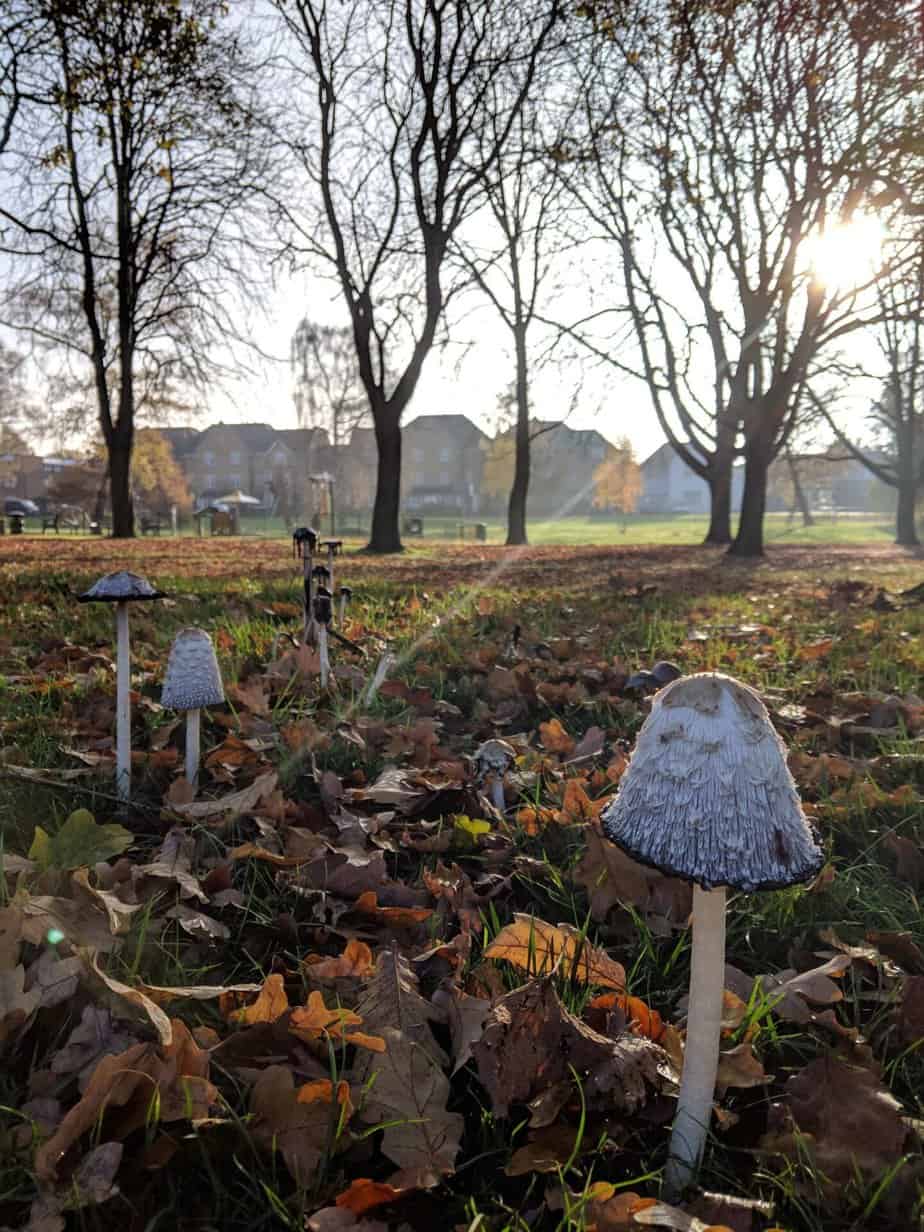 Invest in a reliable field guide, and consider joining foraging groups or workshops to gain practical experience. Remember to follow ethical foraging guidelines, such as taking only what you need, avoiding overharvesting, and being mindful of local ecosystems. Always exercise caution and ensure that you have correctly identified a plant before consuming it, as some wild edibles can resemble toxic species.
14. Parkour
Okay, so fans of The Office might be cringing at this suggestion because of that scene (if you know you know), but parkour is actually pretty badass – and, it costs nothing.
If you're not familiar with the sport, parkour is a discipline that involves moving through urban environments using a combination of running, jumping, and climbing techniques to overcome obstacles.
To begin practising parkour, first, try and let go of any shame and embarrassment associated with being a beginner – remember, no one was fantastic at anything the first time they did it! Start with basic movements like jumping, vaulting, and balancing, using free online instructional videos or tutorials.
Joining a local parkour group or participating in training sessions can help you learn from more experienced practitioners and feel less like you're just jumping around your local park! Always prioritize safety by warming up, training within your limits, and gradually building your skills over time.
---
Stay-At-Home Hobbies
15. Knitting
A pair of needles and some yarn? A couple of dollars. The look on someone's face when you gift them a homemade hat, a pair of socks, or a blanket? Absolutely priceless.
It's a soothing hobby that you can do anywhere from the comfort of your sofa, or even on your commute on the bus, and costs next to nothing too. I arm-knitted (yup, it's a thing!) this blanket for my mum, and she should it was one of the best presents she'd ever received! One of the most inexpensive hobbies, but with a huge payoff.
Don't knock it until you try making something like this gorgeous chunky knit blanket!
You can also pick up a surprising amount of knitting supplies from your local thrift store.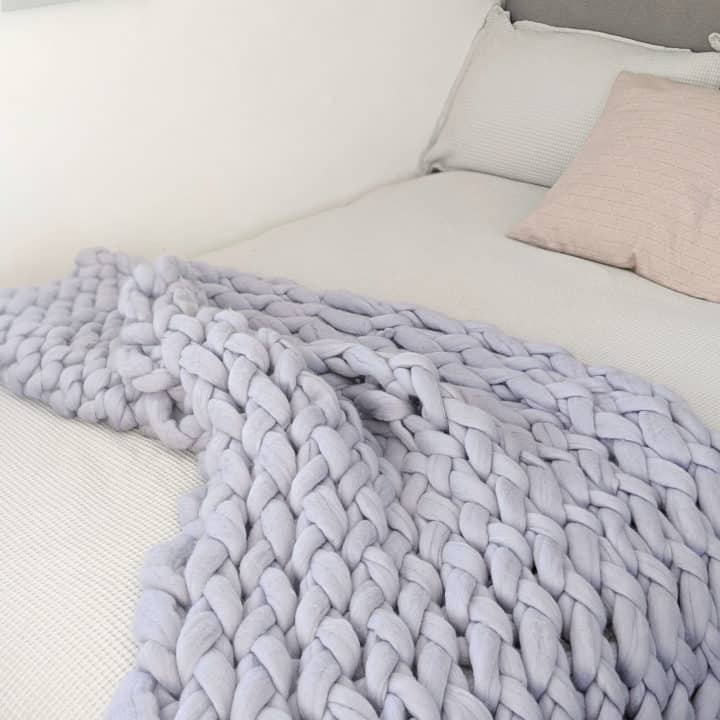 16. Creative Writing
Let the inner writer inside of you breathe by picking up a notepad and pen and making your stories come to life. Creative writing is a great way to keep your mind active and is one of the most budget-friendly hobby ideas here – how much does a pen and paper cost?!
You never know, by the end of the year you could have a book in front of you – well, that's what I'm hoping for anyway!
17. Drawing
If you don't fancy yourself as a writer, why not try drawing? You can express yourself in an enjoyable, freeing way – from sketching to even painting (a slightly larger investment) the options are endless and great fun at the same time.

18. Yoga
Although many people go for a mat and a weekly class, yoga can actually be practised on your own in the peace of your room. I've been practising yoga on and off since I was 16 years old and now also teach a couple of evenings a week, so I can't recommend the benefits of starting your own practice yourself more.
You don't even need to purchase a mat – a towel or blanket is perfectly sufficient while you're learning,  although you can get pretty good quality mats for as little as $12.
Look up a few videos for free on YouTube and away you go! Personally, I love Yoga with Adriene and Gaia online.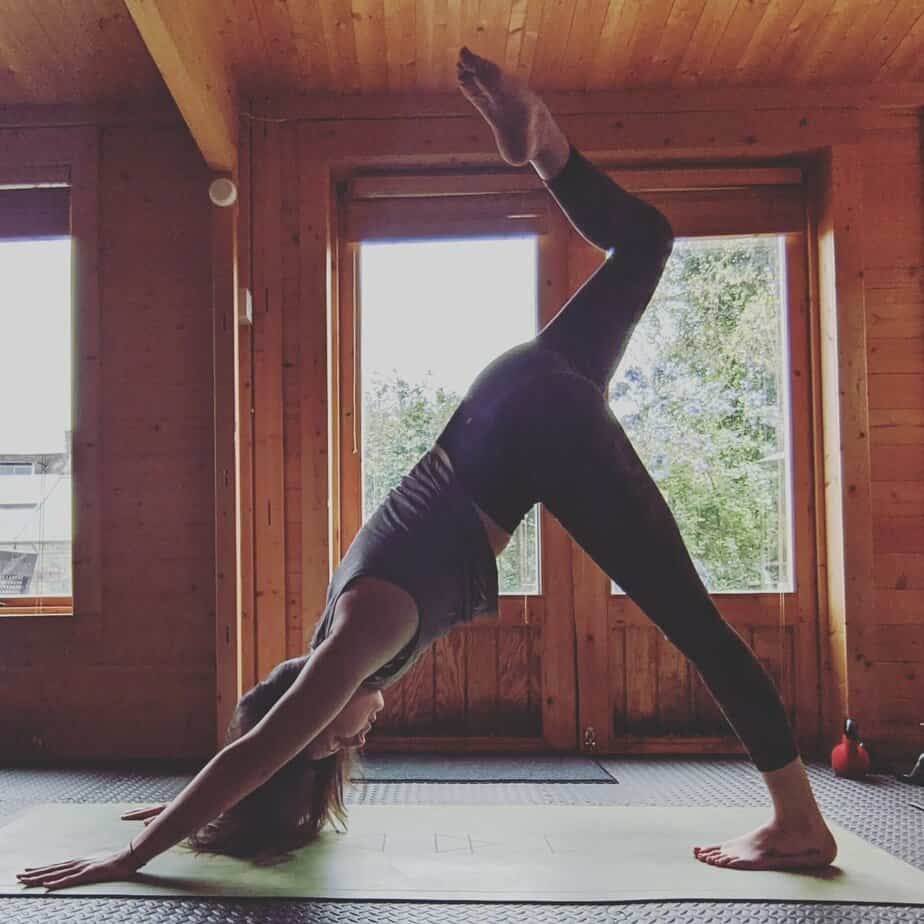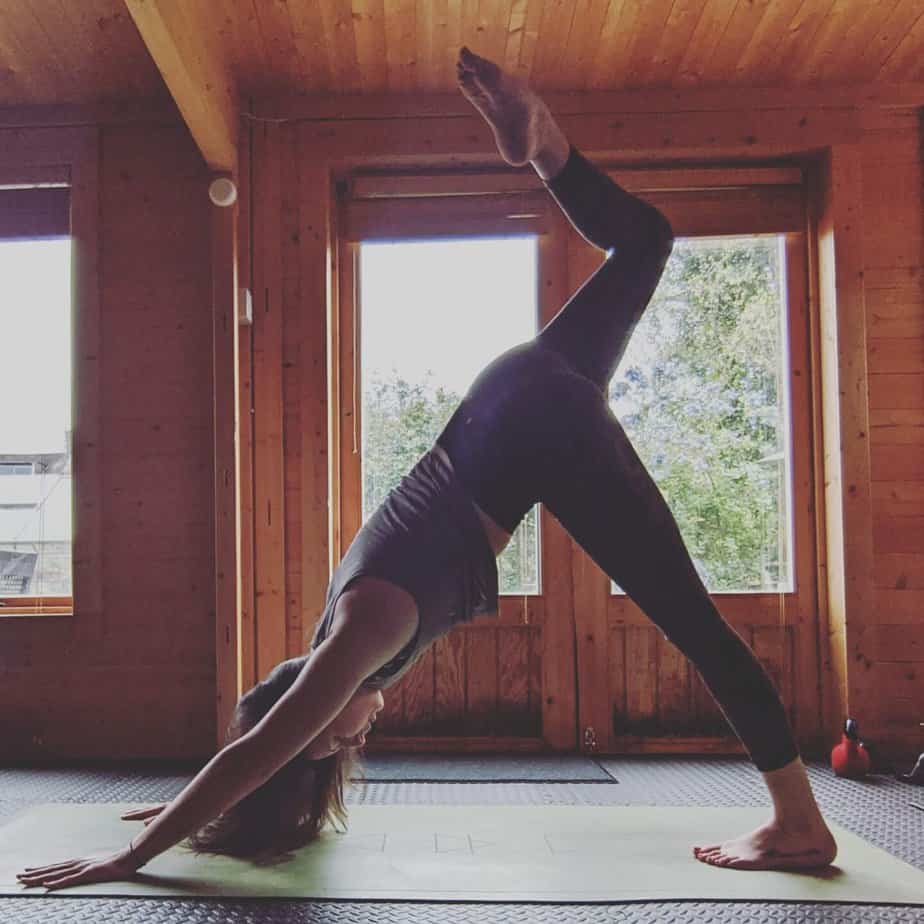 19. Reading
Libraries are free to join, and guess what? There's a whole host of books inside just waiting for you to start reading!
Maybe set yourself a challenge to finish a certain number of books before the year is out (100 book challenge, anyone?)

20. Origami
Origami is the art of folded paper and is one of the most budget-friendly hobbies to pick up. Follow a few easy tutorials online to get the hang of it, and you'll be producing paper cranes with your eyes closed before you know it.
I can speak from experience with this one – anyone who entered my room in my second year of university was accosted by an array of amateur flowers and animals dotted around my window sill – I just fell in love with it!
21. Start a workout routine
You definitely don't need a gym subscription to get fit in 2023. If you have Netflix, you can enjoy a number of Nike training club fitness workouts that were added at the beginning of the year – all you need is a bit of space!
If you want a completely free workout, head over to YouTube and see what you can find – there are millions of workout videos to choose from. Whether you want a pilates class, a dance workout, or a sweaty HIIT workout, you'll find all of that on more for free on YouTube.
22. Junk Sculpturing
A little more out of the box, junk sculpturing involves creating models or art installations using items you would normally discard, such as packaging materials, broken appliances, or plastic containers.
Let your creativity guide you as you transform everyday objects into works of art.
23. Whistling and Beatboxing
Develop your whistling or beatboxing skills by practising different techniques and rhythms. Experiment with new sounds, and try to imitate your favorite songs or create original compositions.
If nothing else, this could be a cool party trick to reveal in the future!
24. Homemade Board Games
This is another fun, creative hobby that also has the potential to help you develop skills that you can monetize in the future. I know, not everyone wants their hobby to become their job, but it's still worth keeping in the back of your mind.
Design and create your own board games using materials you have around the house, like cardboard, markers, and household items as game pieces. Develop the rules, objectives, and themes to make your game engaging and unique.
Skill-Based Hobbies
25. Baking
Baking can really be as expensive as you make it. You could make huge, decadent 15-ingredient cakes that blow people's minds, or you could stick to water, yeast and flour and make a lovely loaf of bread for pennies!
I love nothing more than to find all the ingredients for a recipe already stored away in my cupboards – making a delicious concoction from scratch is so satisfying!

26. Cooking
Become the master of cooking in your own home by really honing in on your skills to whip up a delicious dish. Impress your friends. Live your best life with the best food.
Learning to cook properly definitely doesn't have to be expensive, and there's no better way to make a great impression on someone than serving up a gourmet dish that you made from scratch.
I actually run a food blog as a bit of a hobby (go visit By The Forkful to check it out!) because I love cooking so much. It's really nice to have that creative outlet to try new recipes and share them with others.
27. Coding
Intrigued by the world of coding and programming? There are tonnes of free websites available where you can learn to code in the comfort of your own home.
Better still, this is another of those fun inexpensive hobbies that could even turn into a way to make more money in the future! Check out Code Academy for a basic free coding course and Udemy for more premium paid courses with huge discounts.

28. DIY
Fancy yourself as pretty handy with a toolbox? Even if you don't, picking up DIY as a hobby is a great way to get pretty good with your hands!
I love browsing Pinterest for fun, creative and inexpensive ideas for things to make around the home, from chairs and stools to bird feeders in the garden!

29. Learn a new language
Apps like Duo Lingo make learning a new language free and easily accessible. Set yourself a challenge to complete the duo lingo program for a certain language, and make sure you do it every day. Every. day. It is the only way to really learn.
Not only is this a great way to learn something new, but it is a hobby that will also open your eyes to even more opportunities: new cultures, travel, meeting new people! This is one of the best free hobbies to pick up, in my opinion – fun and educational!

30. Learn a musical instrument
So, learning a musical instrument is only going to be free if you already have access to the instrument (because you can then take lessons via YouTube or other free online resources).
If you don't have an instrument, though, you will have to invest a little money first before you can enjoy this hobby.
31. Start a podcast
Is there a particular niche you're passionate about? Do you listen to podcasts already and wish there were more shows like the ones you love? Well, why not make one? 2023 is the prime time to start a podcast – even if it begins as a fun hobby, who knows what could happen.
Potential podcast topics you could start a show about include:
Business and entrepreneurship
Parenting
Relationships
Reality TV
Topical News
Mental Health
Spiritualism
Online Hobbies
32. Blogging
Starting a blog was one of the best hobbies I've ever taken up. My blog started as a bit of fun and is now one of the things I am most passionate about in life and it contributes to my monthly income.
It's a fantastic hobby to have if you're creative, too. You learn how to write, code, design images and graphics, you get to meet people all over the world (online) and so much more.
I started my blog with zero experience, and have learned as I go ever since. If you're interested in starting your own blog, I compiled everything I would have wanted to know when I first started out in my free email blog course. This course will make starting your own blog so much easier.
33. Writing
If you don't like the idea of setting up your own blog, you could still start writing as a hobby. Whether you're writing articles to publish on a platform like Medium, or creative writing for your eyes only, this is a great free hobby that can really get you thinking about the world.

My love of writing turned into a freelance writing side hustle (and eventually, my full-time career), so this can be a great way to build a skill that you could monetize in the future, too.

34. Online Games
I'm not much of a gamer myself, but I know people who love nothing more than to wind down after a long day by playing online games. There are so many websites where you can find free games, from action and fantasy to simple puzzles and logic games.
35. Selling/Buying Items
Some people begin buying items and then selling them for a profit online as a hobby. This is another one of those inexpensive hobbies that can very quickly snowball into a real money-maker.
Just take a look at The Selling Family. What once started as a hobby Amazon FBA store has now turned into a 6-figure business for them!
One of my hobbies is to do a big clear out of my room, garage or shed once every couple of months. Then, I'll sell those items on eBay, Decluttr (great for DVDs, CDs etc), and at car boot sales. It clears the house clutter and makes a little bit of extra money – win-win!
36. Completing Online Surveys
The best thing about doing surveys on the side as a hobby is that you can actually make money by doing it! A few of the survey sites I always recommend for their legitimacy and great pay-out schemes:–
Swagbucks: the first survey company I signed up for, and that's because it's one of the leading online rewards sites available. In my opinion, they're one of the most legitimate survey companies and always pay on time.
Pinecone Research: one of the largest and best-paying survey sites available. It's free to sign up to, and users can earn money by completing surveys that pay up to $3 each. You can then earn money via PayPal or through vouchers to popular retailers.
Inbox Dollars You'll get a free $5 sign up bonus for simply registering with them – that's easy money in itself!
---
Over to you!
Feeling inspired? Are you picking up any of these new budget-friendly inexpensive or free hobbies this year, or any I've missed off the list? Let me know if I've missed any hobby ideas off in the comments below!
Related articles:
Find a free printable below – pin it to your Pinterest boards for an easy go-to list of frugal hobby ideas!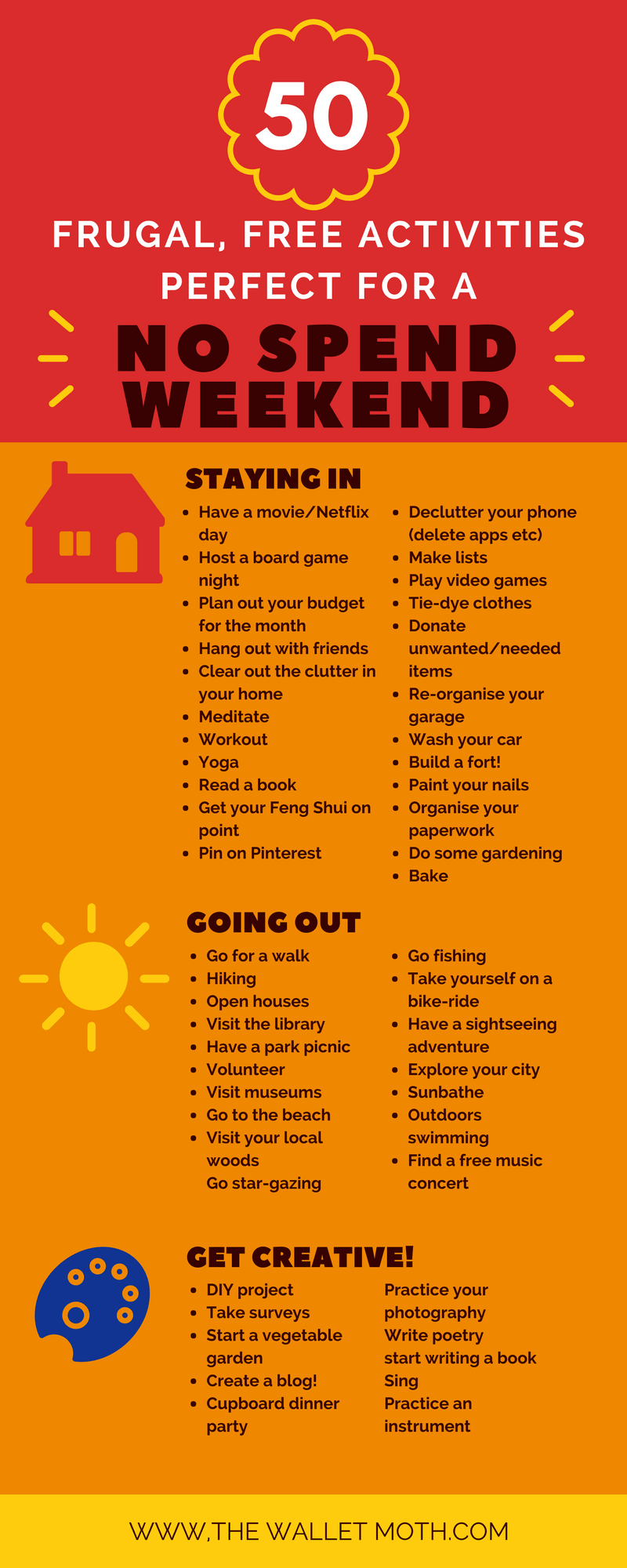 ---