We may earn money or products from the companies mentioned in this post, and as an Amazon Associate I earn from qualifying purchases. Please see my full disclosure for more information.
This post may contain affiliate links. Please read my disclosure for more information.
Ask anyone what their main expense is, their food budget is always going to be in the top 3 answers. People love food, it's as simple as that. However, there's a common misconception that it's impossible to find healthy food for a budget – you either spend a lot on eat well, or spend little and eat microwave meals. This is a total myth! Budget-friendly, nutritious food goes hand-in-hand.
As I've said before, I'm a big foodie. I love fitness, food, and feeling healthy, so I love cooking colourful, nourishing meals that make me feel great and taste delicious (the food – not me!).
Anyone who follows my Instagram can attest to how often I spam my feed with colourful, healthy meals! It's commonly thought that healthy eating comes with a price tag – but in fact, finding healthy food for a budget is simple. Eating on the cheap doesn't mean unhealthy or bland food.
Healthy food for a budget simply requires a little knowledge and planning – but all it takes is a trip to your local supermarket and looking in the right places.
---
One of the best ways to save money on your food expenses is to meal prep. Check out this guide to using meal prep to create cheap, healthy meals for the whole week in just 4 hours – really!
Many people assume that healthy eating requires more money spent on the 'super-foods' we see advertised left, right and centre. I can promise you that while these foods may look delicious and bursting of nutrients, they often add no greater advantage than typical ingredients you can find in any supermarket and for half the price.
Get Access To The Freebie Library
Instant access to our free meal planners, budget template, minimalist living guide & more!
The top budget-friendly nutritional ingredients always on my shopping list include:
Protein Sources
Lentils
With 9g of protein per 100g, lentils are an excellent cheap protein source, and are extremely versatile no matter what type of cuisine you're cooking. They taste fantastic in curries (lentil dahl, anyone?), nut roasts, or just used in place of beef mince for a delicious vegetarian alternative to chilli con carne or spaghetti bolognese. 
I sometimes find the fibre in pulses, beans and legumes a bit much for my stomach if I eat too many too frequently, but everyone is different – these could be the perfect protein source for you at all times!
Cost:  20p/100g 
Beans
Beans are another excellent source of protein, fibre and carbohydrates, and are guaranteed to bulk out any meal to keep you full for longer. Personally, if I introduce too many beans to my diet too quickly, I feel bloated and lethargic for hours after.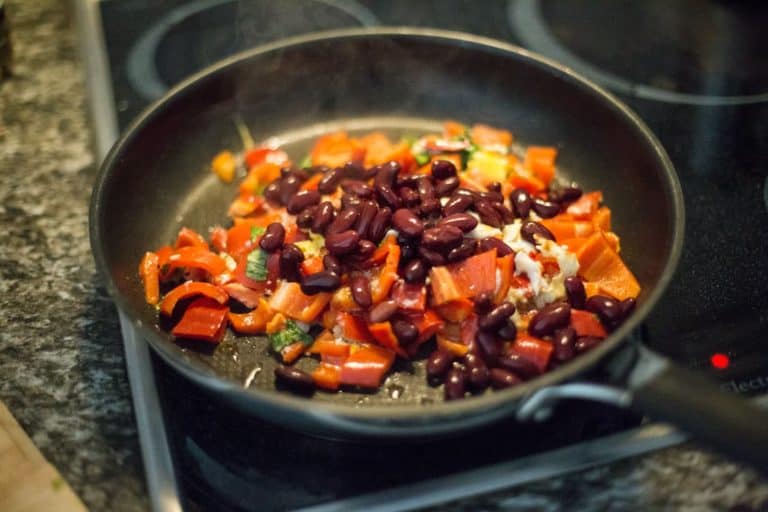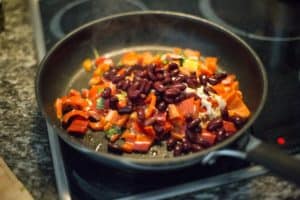 If you've experienced a similar sensation in the past, opt for smaller portions of beans to start with so your stomach will naturally produce more of the enzymes needed to digest beans comfortably.
In the UK, beans such as black beans or pinto beans  can be used for a huge range of meals including chillis, enchiladas, and soups.
Cost: 15p/100g
Eggs
People used to think eggs raised your cholesterol, but that has been entirely disproved. Eggs are a great quality source of protein, and at just 70 calories with 11g protein per egg, they are an ideal addition to a healthy diet, providing both protein and fats.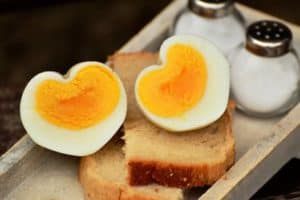 Egg are on of my favourite foods, and one of the main reasons for that is they can be used to improve almost any meal. Stir fry? Throw an egg on top! Mexican? Eggs! Need a quick breakfast? Chuck some eggs in a pan and you'll have a cluckin' good day… (I'm not sorry for the pun!)
Cost: 20p/egg
Meat
Meat is often the most expensive item on a shopping list, so if you're vegetarian you're in luck. I've been consciously cutting down on my meat consumption recently, for both ethical and environmental reasons, but it remains a reliable source of protein and fat for any diet, and can be fitted into a budget meal-plan if needed.
It's always worth investing in quality meat that has been reared and butchered ethically. However, if you're looking to make a saving, opt for whole chickens or chicken thighs instead of chicken breasts. Canned tuna and salmon is also cheaper than fresh, as is frozen meat typically.
Carbohydrates
Oats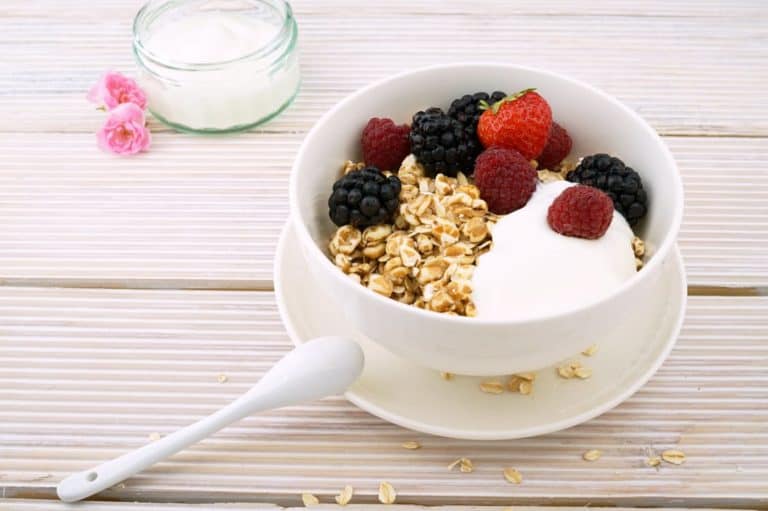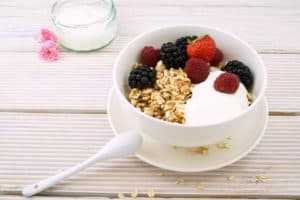 Oats are a delicious, versatile and healthy source of carbohydrate, keeping you full for longer and providing a slow burning source of energy. Best of all, oats are extremely cheap, so make a great option for a cheap and healthy breakfast – just make sure you load up on healthy toppings because no one deserves to eat plain porridge!
Cost: 8p/100g 
Rice
What doesn't go with rice? It's a delicious, complex carbohydrate that can be paired with almost any type of cuisine for a filling, nutritious meal. For added flavour, try adding a stock cube to the water you cook your rice in – the additional flavour you get is insane!
Cost: 30p/100g
Last but not least…
Vegetables!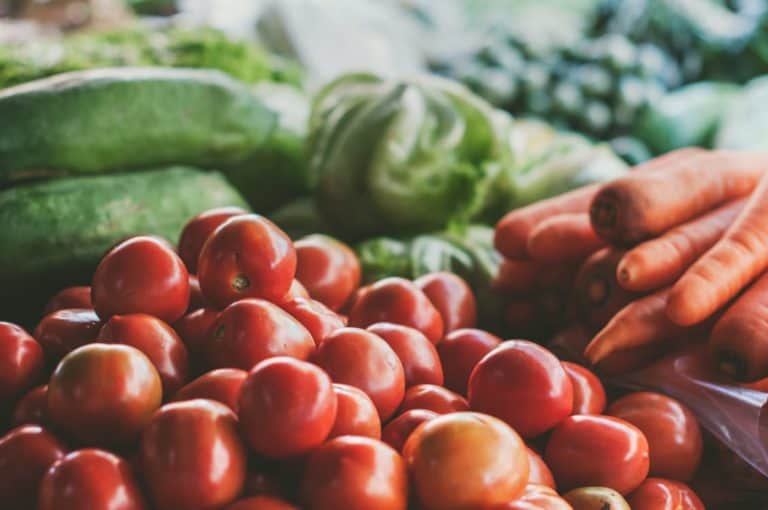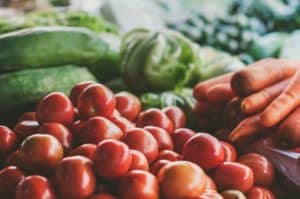 Simply ending with 'vegetables' feels like a bit of a cop-out give how many types of the food there are out there. Would you be interested in a more detailed breakdown of vegetables and the best ones to suit your budget, depending on location and season? Let me know in the comments.
However, almost all vegetables are amazingly cheap, especially if you avoid the pre-packaged supermarket stuff and visit your local market or green grocers instead. Stocking up on delicious, cheap vegetables is not only a sure-fire way of improving your diet, but can also really bulk up a meal to make it last longer and keep you fuller.
---
What are your go-to food sources for a cheap and healthy diet? Have I missed any of your staples? Let me know in the comments below.
You should also be sure to check out my weekly Cheap Food Tuesday post, where I do a complete cost breakdown of a meal I've cooked this week!