We may earn money or products from the companies mentioned in this post, and as an Amazon Associate I earn from qualifying purchases. Please see my full disclosure for more information.
n this article, we will guide you through the process of stocking your fridge on a budget, from understanding your financial situation to reducing food waste and making healthy choices.
In today's fast-paced world, it can be a challenge to eat well while sticking to a budget.
However, with a little planning and smart shopping, you can stock your fridge with delicious and nutritious food without breaking the bank.
Let's get started!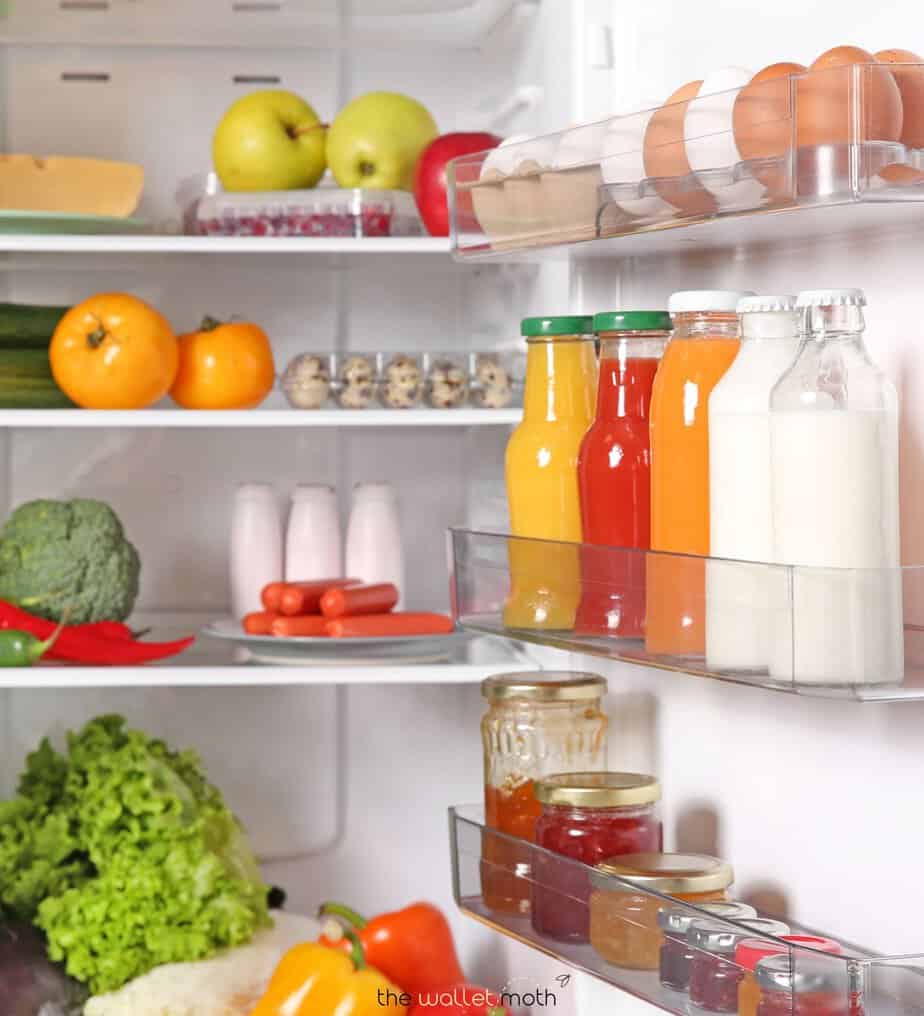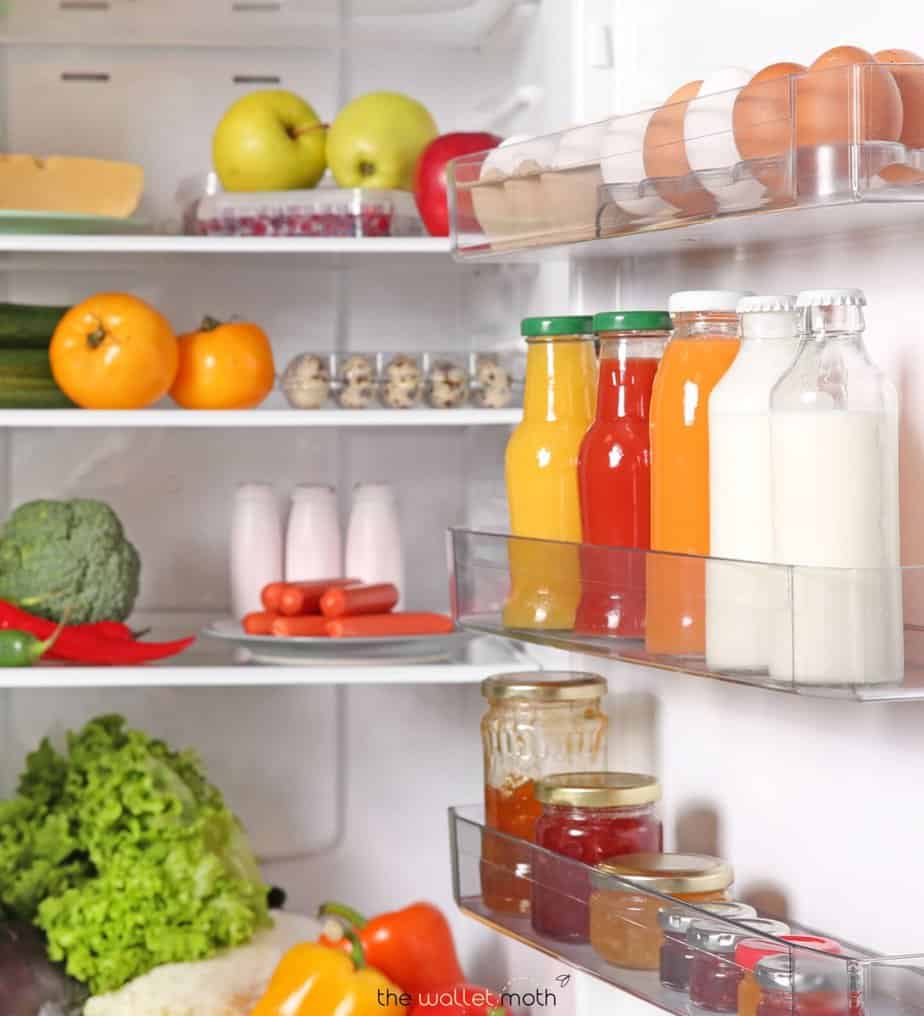 Understanding Your Budget
Before you embark on your budget-friendly fridge-stocking journey, it's essential to evaluate your financial situation. Take some time to determine your income, expenses, and the amount you can allocate for food each month.
This will give you a clear picture of what you can afford and help you set realistic expectations.
Evaluating your expenses
When evaluating your financial situation, it's important to consider not only your monthly income but also your expenses.
Start by assessing your monthly income and subtracting your fixed expenses, such as rent, utilities, savings, and transportation costs.
This will give you a better understanding of how much disposable income you have available each month.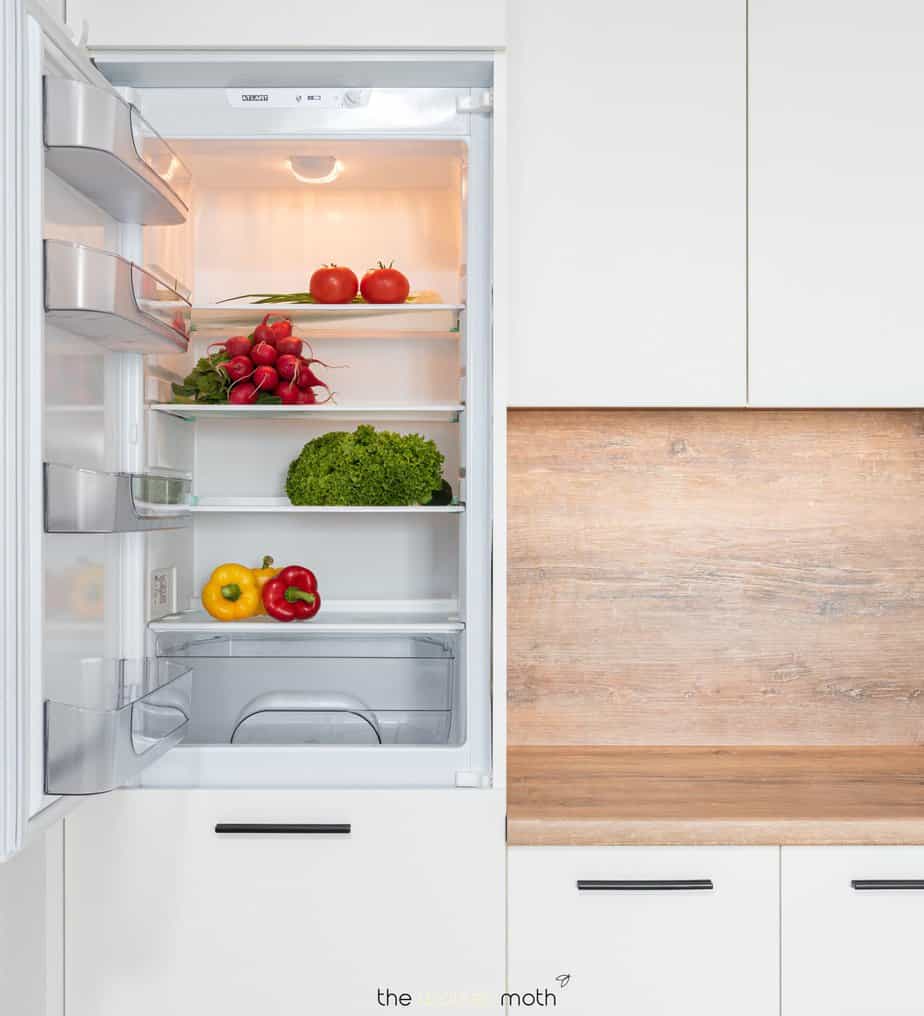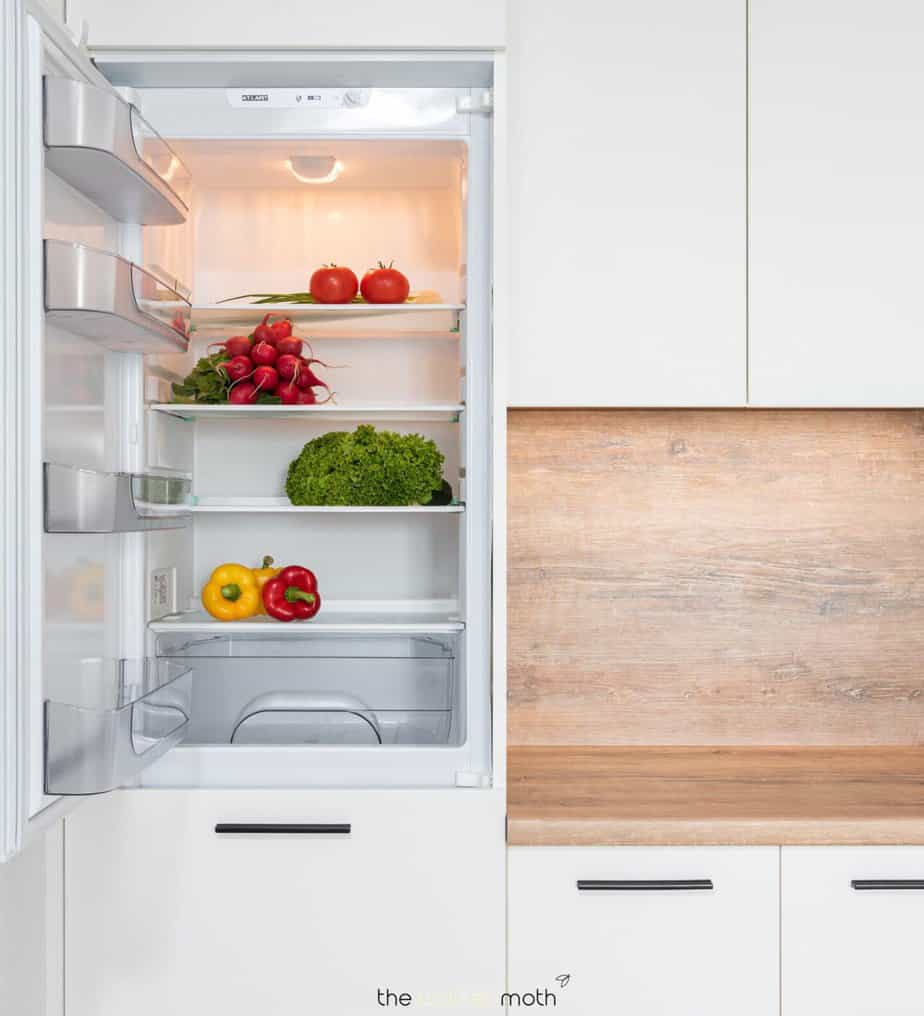 Once you have a clear understanding of your monthly expenses, you can allocate a portion of your budget to food.
However, it's important to remember that budgeting isn't just about setting aside money for groceries. You should also consider other financial priorities, such as savings or debt payments when setting your food budget.
Evaluating Your Financial Situation
When evaluating your financial situation, it can be helpful to create a comprehensive list of your monthly expenses and put them into set budget categories.
This includes not only fixed expenses but also variable expenses, such as entertainment or dining out. By taking a closer look at your spending habits, you may identify areas where you can cut back and allocate more funds toward your food budget.
Setting a Food Budget
Now that you have a sense of how much you can afford to spend on food, it's time to set a realistic budget.
When setting your food budget, it's important to consider all meals, snacks, and beverages that you typically consume in a month.
Consider your dietary needs and preferences when making your grocery list.
If you have any dietary restrictions or follow a specific eating plan, such as vegetarian or gluten-free, you may need to allocate more funds toward specialty items or ingredients.
It's also worth noting that setting a food budget doesn't mean you have to sacrifice taste or variety. With careful planning and smart shopping strategies, you can still enjoy delicious and nutritious meals while staying within your budget.
Meal Planning
One way to make the most of your food budget is to meal plan. By planning your meals in advance, you can create a shopping list based on the ingredients you need, reducing the chances of impulse purchases or wasted food.
Additionally, buying in bulk or taking advantage of sales and discounts can help stretch your budget even further.
Remember, setting a food budget is a dynamic process.
As your financial situation changes or your needs evolve, it's important to reassess and adjust your budget accordingly.
Regularly reviewing your budget can help ensure that you are making the most of your resources and staying on track toward your financial goals.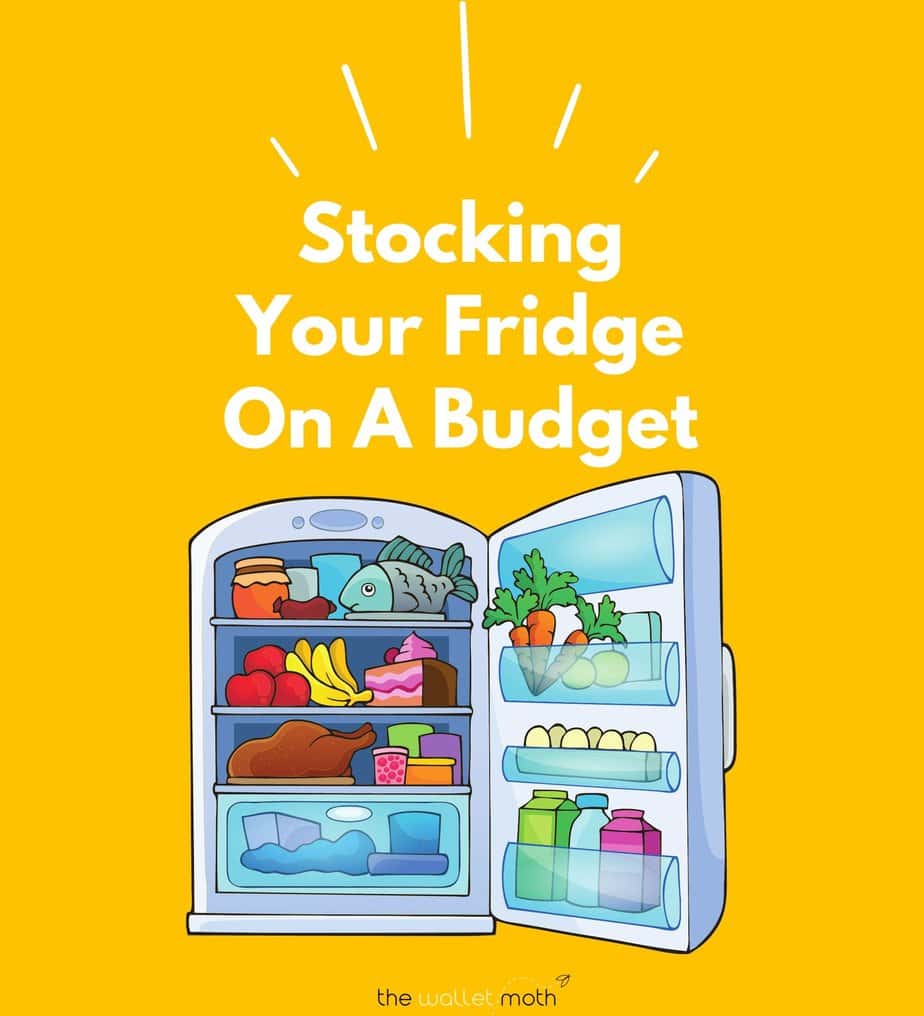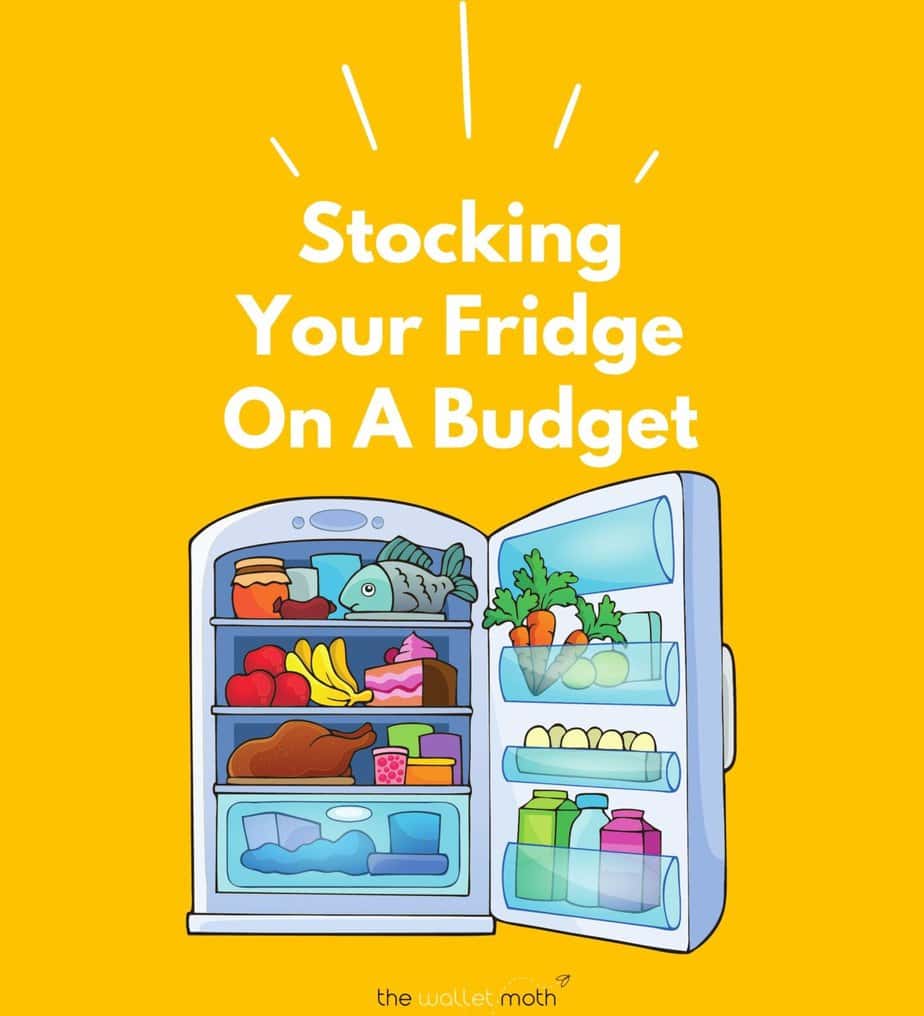 Planning Your Meals
The key to stocking your fridge on a budget is effective meal planning.
By planning your meals ahead of time, you will reduce food waste and make better use of your ingredients. Not only will this save you money, but it will also save you time and energy throughout the week.
The Importance of Meal Planning
Meal planning allows you to be intentional about what you eat and ensures that you have all the necessary ingredients on hand.
When you plan your meals, you can make healthier choices and avoid expensive last-minute takeout or delivery options. Additionally, meal planning can help you incorporate a variety of foods into your diet.
For example, if you're trying to incorporate more vegetables into your diet, meal planning can help you choose recipes that feature different types of vegetables throughout the week. This way, you can ensure that you are getting a wide range of nutrients and flavors in your meals.
Meal planning also allows you to take advantage of seasonal produce. By planning your meals around what is in season, you can save money and enjoy the freshest ingredients. For example, if it's summer and tomatoes are in season, you can plan to make a delicious Caprese salad or a refreshing gazpacho.
Tips for Effective Meal Planning
Create a weekly meal plan
Start by creating a weekly meal plan that includes breakfast, lunch, dinner, and snacks. Consider using affordable ingredients that can be repurposed in multiple meals. When planning your meals, it's also important to consider your schedule and cooking abilities. If you know that you have a busy day ahead, plan for quick and easy meals that require minimal preparation.
On the other hand, if you have more time on certain days, you can choose recipes that allow you to experiment with new flavors and techniques.
Involve the whole family
Another tip for effective meal planning is to involve your family or household members. By getting input from everyone, you can ensure that everyone's preferences and dietary needs are taken into account.
This can also make mealtime more enjoyable, as everyone will be excited about the meals that have been planned.
Avoid buying duplicates
Be sure to check your pantry and fridge before heading to the store to avoid buying unnecessary duplicates.
By taking inventory of what you already have, you can make a shopping list that includes only the items you need. This will not only save you money but also prevent food from going to waste.
Get creative
Lastly, don't be afraid to get creative with your meal planning. Try new recipes, experiment with different flavors, and have fun in the kitchen.
Meal planning is not only about saving money but also about enjoying the process of cooking and nourishing yourself and your loved ones.
Shopping Smart
Choosing the right store and making the most of sales and discounts can significantly impact your food budget.
By shopping smart, you'll be able to stretch your dollars further and stock your fridge with quality ingredients.
Making the Most of Sales and Discounts
Keep an eye out for sales and discounts on staple items. While it's tempting to buy in bulk, make sure to only stock up on non-perishable goods when they are on sale if you know you'll use them before they expire.
Canned goods, pasta, rice, and other pantry staples often have a long shelf life, so taking advantage of sales on these items can save you money in the long run.
Store brands
Consider buying store brands as well. They are often more affordable without compromising on quality.
Many store brands are produced by the same manufacturers as their more expensive counterparts, so you're essentially getting the same product at a lower price. Give them a try, and you might be pleasantly surprised.
Timing
Timing is also key when it comes to shopping smart.
Try to shop during off-peak hours, such as early mornings or weekdays, as this may allow you to take advantage of clearance items.
Grocery stores often mark down products that are nearing their expiration date or are slightly damaged. So, how to stock your fridge on a budget all depends on finding out this perfect timing!
These items are still perfectly good to consume and can be purchased at a significantly reduced price. Just be sure to check the quality and freshness before making a purchase.
Remember, shopping smart is not just about saving money. It's also about making conscious choices that support local businesses, promote sustainable practices, and ensure that you're getting the best value for your hard-earned dollars.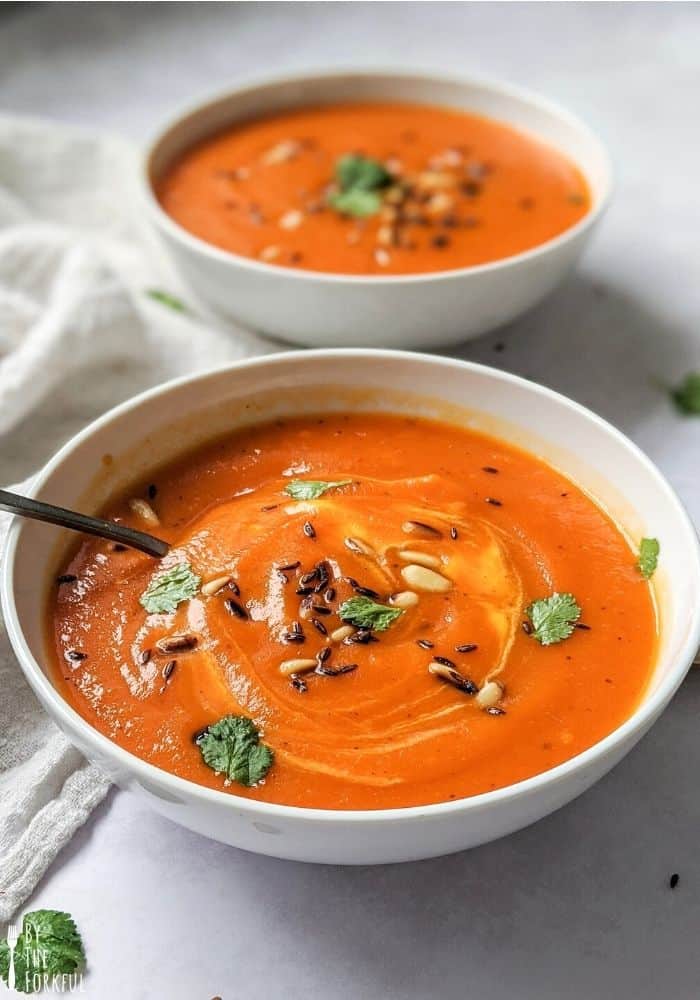 Buying in Bulk and Freezing
Buying in bulk and freezing items is an excellent way to save money and reduce waste. This strategy allows you to stock up on items when they are on sale and enjoy them over an extended period.
When it comes to buying in bulk, there are several foods that are ideal for this purpose. Items such as rice, pasta, beans, and canned goods are great options.
Proper Storage and Freezing Techniques
To make the most of your bulk purchases, proper storage and freezing techniques are crucial. Investing in quality containers or freezer bags is essential to prevent freezer burn and ensure your food stays fresh.
Opt for airtight containers that are specifically designed for freezing to maintain the quality and flavor of your food.
When freezing items, it's important to label each container with the date of freezing. This will help you keep track of how long the food has been stored and prioritize items based on their expiration dates.
Thawing frozen items properly is also key. Avoid leaving them out at room temperature for too long, as this can promote bacterial growth.
Instead, thaw them in the refrigerator overnight or use the defrost function on your microwave if you're in a hurry.
Reducing Food Waste
Reducing food waste not only helps the environment but also saves you money. By making a few simple changes in how you store and use your ingredients, you can significantly minimize waste in your kitchen.
Did you know that approximately one-third of all food produced for human consumption is wasted globally?
This staggering statistic highlights the importance of taking action to reduce food waste.
Fortunately, there are practical steps you can take to make a difference.
Proper Food Storage
Ensuring that you store your fruits, vegetables, and perishable items properly is crucial to extending their freshness and reducing waste.
Consider investing in airtight containers or bags specifically designed for storing produce. These containers help maintain optimal humidity levels, preventing premature spoilage.
Another helpful tip is to store leftovers in clear containers. This simple practice allows you to see what's inside and ensures that they don't get forgotten at the back of the fridge.
By keeping your leftovers in plain sight, you'll be more likely to use them before they go bad.
Remember to always check the expiration dates of your items and rotate them accordingly. By using the first-in, first-out method, you'll avoid having items expire and go to waste.
Creative Ways to Use Leftovers
Leftovers don't have to be monotonous or boring.
In fact, they can be a source of inspiration for creating new and exciting meals. Instead of simply reheating your leftovers, why not get creative and repurpose them into entirely new dishes?
For example, if you have leftover roasted vegetables, you can transform them into a delicious frittata or add them to a hearty soup. The possibilities are endless!
Experiment with different cuisines and flavors to breathe new life into your leftovers. You might discover a new favorite recipe in the process.
Additionally, consider incorporating your leftovers into meal planning. By strategically planning your meals around what you already have in the fridge, you'll not only reduce waste but also save time and money. It's a win-win situation!
Healthy Eating & How to stock your fridge on a Budget
Contrary to popular belief, eating healthy doesn't have to break the bank. With careful planning and mindful choices, you can prioritize your health without compromising your budget.
When it comes to healthy eating on a budget, there are plenty of options to explore.
Let's delve into some additional details and tips that can help you make the most of your grocery shopping experience.
Affordable Nutritious Foods
When stocking your fridge, opt for affordable but nutrient-dense foods. Fresh fruits and vegetables that are in season tend to be more affordable and abundant. Not only do they provide essential vitamins and minerals, but they also add vibrant colors and flavors to your meals.
In addition to fresh produce, canned or frozen fruits and vegetables are also good alternatives when fresh produce is not readily available.
They retain most of their nutrients and can be just as nutritious as their fresh counterparts. Plus, they have a longer shelf life, reducing the risk of food waste.
When it comes to grains, such as oats, quinoa, and brown rice, they are relatively inexpensive and packed with essential nutrients.
These whole grains are not only a great source of energy but also provide fiber, vitamins, and minerals.
Incorporating them into your meals can help you feel fuller for longer.
Balancing Cost and Nutrition
Focus on finding a balance between cost and nutrition. While it's important to save money, prioritize your health by choosing foods that provide essential vitamins and minerals.
When it comes to protein sources, consider lean options that are both affordable and nutritious.
Beans, for example, are an excellent source of plant-based protein and are often more budget-friendly than meat.
Eggs are another affordable protein option that can be used in various dishes, from breakfast to dinner.
If you enjoy seafood, canned tuna is a great choice. It's not only affordable but also a good source of omega-3 fatty acids, which are beneficial for heart health.
Remember, a healthy diet is not only about what you exclude but also about what you include in your meals.
By making mindful choices and exploring affordable nutritious options, you can nourish your body while staying within your budget.
Conclusion: Maximizing Your Food Budget
By following these budget-friendly fridge-stocking tips, you can make the most of your limited food budget and still enjoy delicious and nutritious meals.
Remember to evaluate your financial situation, plan your meals, shop smart, buy in bulk and freeze, reduce food waste, and prioritize your health.
With a little bit of effort and creativity, you'll be on your way to a well-stocked fridge that nourishes both your body and your wallet.
How to stock your fridge on a budget: action plan
Now it's time to put these tips into action.
Start by evaluating your financial situation and setting a realistic food budget.
Plan your meals for the week, make a shopping list, and head to the store with a clear plan in mind.
As you stock your fridge, be mindful of your choices and explore ways to reduce waste while keeping your food budget intact.
With practice and persistence, you'll become a pro at stocking your fridge on a budget while still enjoying delicious and healthy meals.

Happy fridge stocking!