We may earn money or products from the companies mentioned in this post, and as an Amazon Associate I earn from qualifying purchases. Please see my full disclosure for more information.
If you haven't mastered meal planning as a college student, you've probably found that your grocery bills are eating up a large portion of your budget (pardon the puns!). This basic college grocery list is perfect for students on a budget but still looking for nutritious, filling meals.
Basic grocery list for college students
If you've never really cooked for yourself before, suddenly having to find a way to feed yourself three times a day can be overwhelming. And that's not us being patronizing – most students discover a love for cooking while at college because you're given the freedom and independence to work things out for yourself.
Whether you're in a dorm room with partially catered-for meals at a designated dining hall, or you're living off-campus and fending for yourself, learning how to plan your own meals, find great deals, and cook a variety of foods all within a budget is a must for any college student.
Read next: How to Save Money in College
Why do you need a grocery list for a student budget?
A grocery list is helpful no matter what stage of your life you're in. It is a simple habit to start and has a lot of benefits, both for your student life and for a more frugal lifestyle in the long-term.
Benefits of a budget grocery list include:
Saving money
Reducing food waste
Cutting down on cooking/planning time
Helping you stay healthy
If you've got lots of classes and extracurricular activities on, it can be easy to let your diet slip to the bottom of your properties. A grocery list and a meal plan will ensure you've got your meals mapped out ahead of time, so you can focus on your studies.
Here's your basic college student grocery list, plus cheap easy meals for each meal of the day.
Are you a vegan student? Check out our guide to plant-based eating on a budget.

Cheap college grocery list basics
Whether you use these for breakfast, lunch, or dinner, these basics are all generally budget-friendly options to choose any time of the year to make a wholesome, filling meal.
Chopped tomatoes or passata
Pasta
Rice
Canned beans
Lentils
Frozen chicken breasts
Frozen mixed vegetables, peas, or stir fry veg
Noodles
Tofu
Bread/wraps
White potatoes
Seasonal vegetables
Canned vegetables, such as sweetcorn and baby potatoes
Instant ramen
Cheap fruit and vegetables
You can still buy fresh produce such as fruit and vegetables on a budget – you just need to know which ones are the most affordable and the least likely to go rotten in your fridge. Note that this will depend largely on where you are located.
Tomatoes
Onions
Garlic
Apples
Bananas
Oranges
Carrots
Mushrooms
Lemons
Eggplant
Green beans
Leafy greens
Essential herbs and spices
Stock up on some of these essential cheap herbs and spices at the start of the year to add instant flavor to your meals for barely anything. The right seasoning can be a real game changer to your meals. A few essentials to consider stocking up on at some point include:
Salt
Pepper
Ketchup
Chili powder
Oregano
Vinegar
Mustard
Paprika
Remember: herbs and spices last a long time, so while you may need to adjust your budget to buy a jar of seasoning at first, you'll have that item for months afterward.
Meal-specific Grocery list for college students on a budget
Breakfast must-haves
Breakfast is the most important meal of the day, and the first time you eat for a longer period. You should aim to have ingredients on your grocery list that will fill you up for a long day of studying. Essential things we'd suggest to consider adding to any college student's grocery list for filling, cheap breakfasts.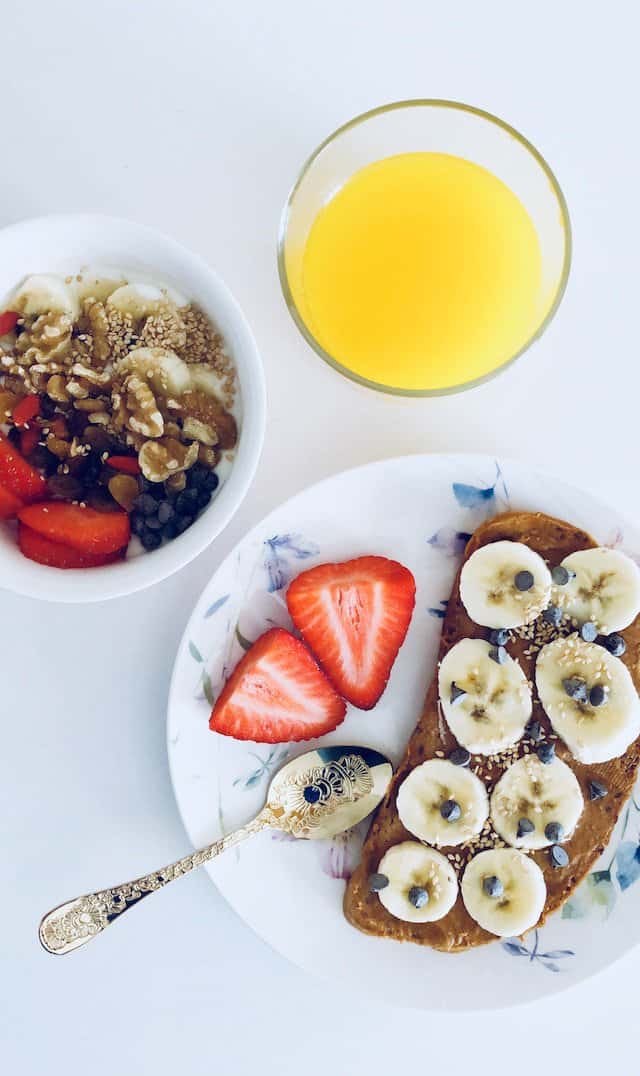 Granola bars
Instant oatmeal
Peanut butter
Cereal
Eggs
Bagels & bread
Yogurt
Fresh fruit
Cereal
Coffee or tea
Lunch must-haves
Lunch is the ideal time for students who don't have a lot of time to fill a hungry stomach with a quick and easy meal. Meal prep can be key here, enabling you to quickly grab and go between classes.
Below are some must-have healthy food items ideal for lunchtime that don't cost much money. These are all items any local grocery store should have, making it super convenient to do your food shopping and prep your meals between classes.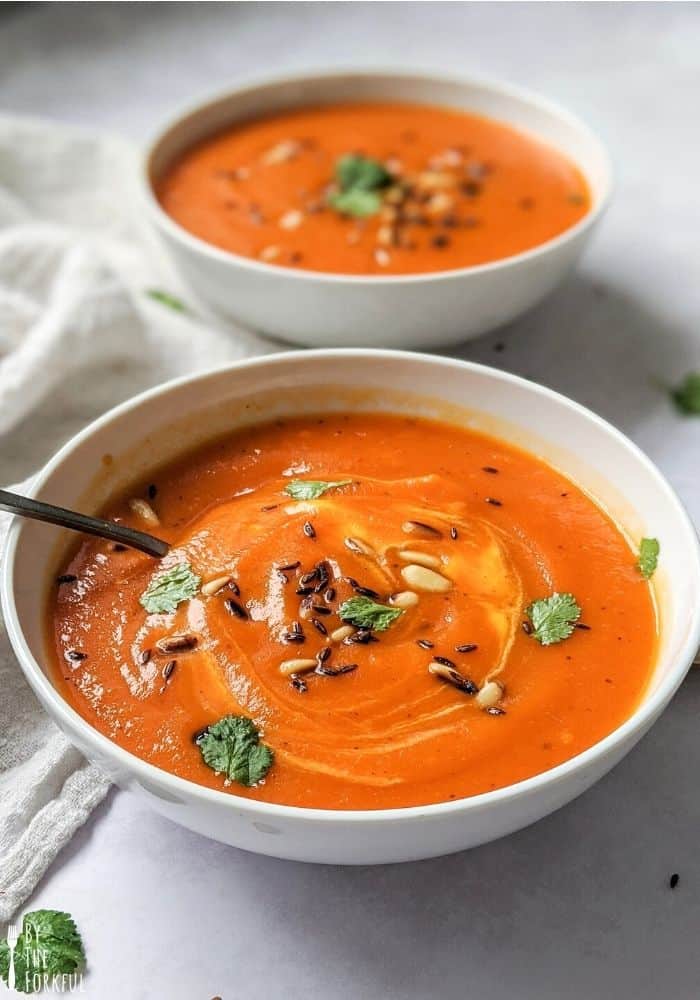 Bread or tortillas
Premade meals such as canned soup
Fresh produce such as leaf greens
Deli meats
Cheese
Dinner leftovers
Salad vegetables
Instant noodles
Dinner must-haves
Dinner is a meal that can quickly add extra dollars to your grocery bill because it's the time of the day when we're all more likely to overindulge. Avoid unnecessary items and focus on simple recipes, healthy ingredients, and getting the most out of your money.
Below are some ingredients where it's fairly easy to find a good deal and worth adding to your grocery shopping list most weeks.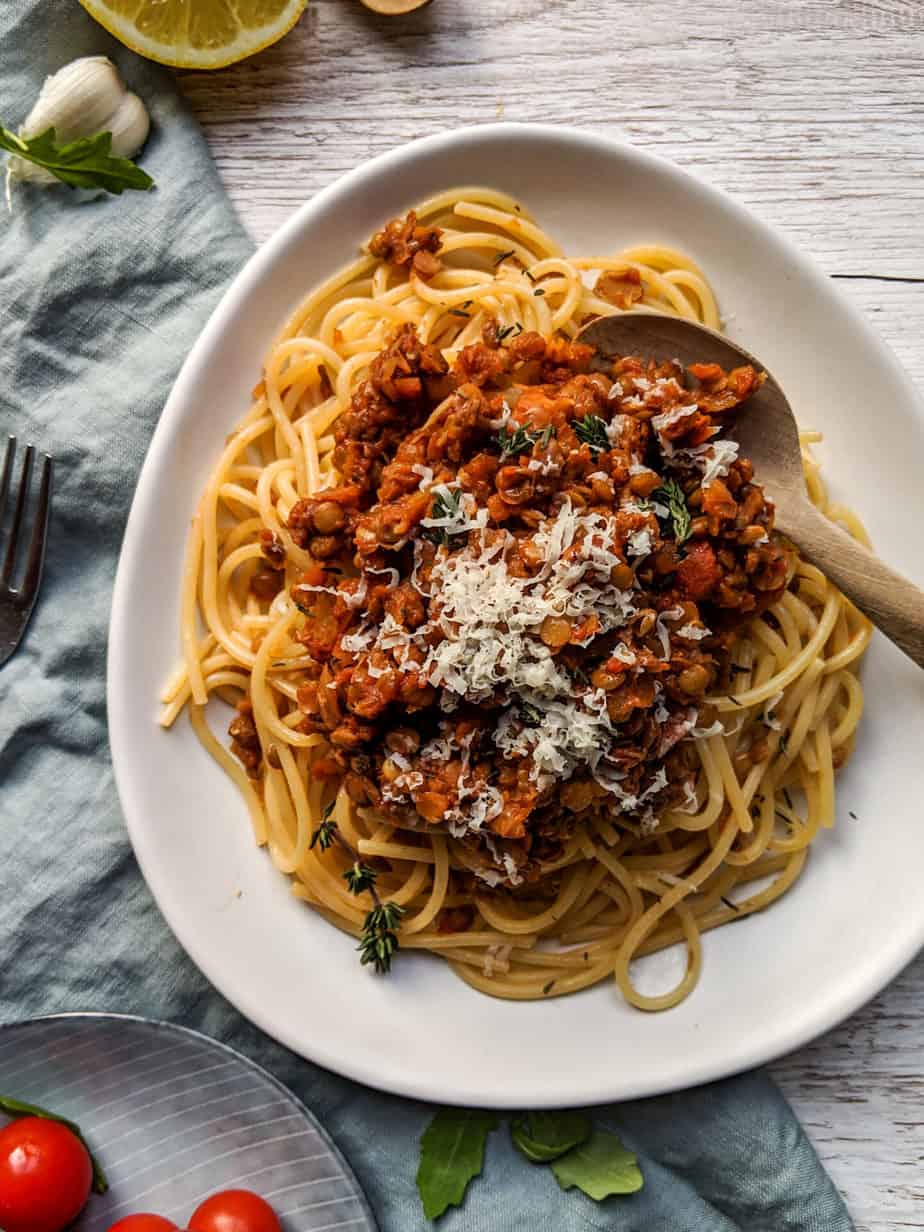 Chicken breast
Whole chicken
Ground beef
Tofu
Pasta
Rice
Noodles
Frozen pizza
Frozen vegetables
Read next: 30 Vegan Dinner Ideas Everyone Will Love!
Snack must-haves
If you don't have a lot of time throughout the day, filling yourself up with healthy and nutritious snacks is the best way to keep yourself healthy without then splurging your money on fast food at the end of the day.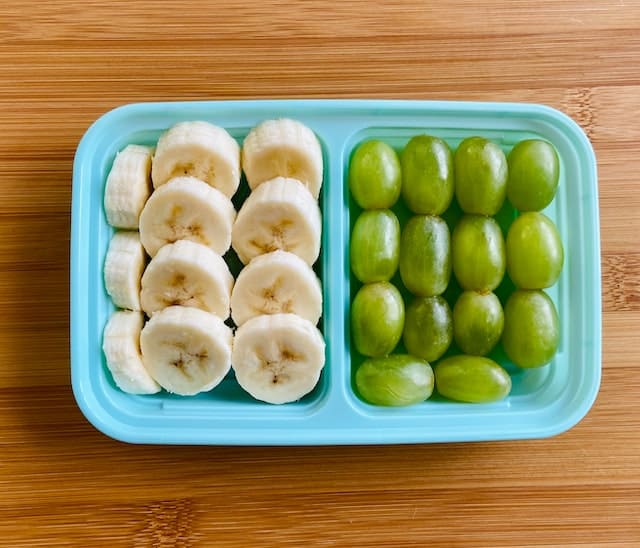 Trail mix
Cheese sticks
Dried or fresh fruits
Yogurts
Read next: 85 Cheap College Date Ideas for Students
Easy meal ideas
Below are some quick and easy budget meal ideas for students in need of some inspiration. These meals all take minimal effort but make nutritious meals that will keep you full and within your budget.
Breakfast
1. Scrambled eggs on toast: Eggs are a great way to get protein into your diet, and are cheap to buy too.
2. Oatmeal with banana: Oats are a key staple for any cheap grocery list, and fresh fruit such as bananas is a good way to elevate your breakfast.
3. Peanut butter on toast: An insanely quick breakfast that is nutritious, filling, and super cheap.
4. Breakfast burrito: This could soon become your favorite breakfast! Take a wrap, tofu, egg, or mince beef, and cook it up with your choice of frozen peppers and onions, potato or rice, and perhaps a spicy tomato sauce. This is great for getting a full meal packed with nutritional value first thing.
5. Yogurt and granola: Easy, simple, and no cooking required!
Lunch
6. Ham and cheese sandwich: If you're on a tight budget, you can't beat a simple ham and cheese sandwich.
7. Chicken salad: Get a rotisserie chicken and shred it up for the week. Mix it up with some cheap iceberg lettuce and other fresh vegetables, and your dressing of choice. This is a healthy meal that doesn't cost a lot of money to make.
8. Beans and rice: Another great meal for poor college students! Packed with protein, carbs, and guaranteed to keep you full on a budget.
9. Baked beans on a jacket potato: The Brit classic of baked beans on a jacket potato is so budget-friendly, and one to add to your list of healthy meals for a budget.
10. Tuna and rice: This is a bodybuilder staple and a must for any broke college student!
Dinner
11. Cheesy tomato pasta: When your list of ingredients is cheese, tomato sauce, and pasta, you can't really get much more budget-friendly. Add in your protein of choice for a more filling meal.
12. Chicken and rice: Chicken and rice is a cheap and nutritious meal, but you can really spice it up with your choice of seasoning!
13. Spaghetti bolognese: Packed with veggies, and made with food items most basic grocery lists will include, spaghetti bolognese is a great recipe to add to your roster.
14. Shepherd's pie: Shepherd's pie is another easy meal idea that just takes a little extra time to put together.
15. Tofu stir fry: A really quick and easy meal that you've got lots of different options to customize.
Snacks
Fuel yourself through your studies with the following snacks, which will keep you fuller for longer.
16. Homemade trail mix
17. Greek yogurt
18. Cheese on toast
19. Rice cakes with banana and peanut butter
20. Cereal
Treats
Students work hard, so you deserve a treat sometimes! These classics are all relatively affordable in moderation.
21. Ice cream
22. Popcorn
23. Rice cakes
24. Cookies
25. Hot chocolate
26. Pretzels
27. Chips
Cooking essentials
Frequently asked questions
How much should you spend on groceries each month?
For one person, a budget of around $30 a week is reasonable.
Is meal planning a good way to save money on food?
Yes, planning your meals in advance is a fantastic way to save money on food. It helps you use fewer ingredients, avoid waste, and buy in bulk to use products for multiple meals.
How to get groceries on a budget?
It's a good idea to look out for student deals and discounts in your area when about to do your food shop to see if you can get a bargain in your grocery store.
How to create a grocery list each week?
These grocery list templates are a great place to start mapping out your grocery list and meal plan each week.
---
This basic grocery list for college students on a budget is a great place to get started. Most importantly, take care to pay attention to how much the things you're buying in your local grocery store are. Happy budgeting!