We may earn money or products from the companies mentioned in this post, and as an Amazon Associate I earn from qualifying purchases. Please see my full disclosure for more information.
If you're looking to become a freelance writer as a full-time business or to simply earn some extra cash on the side, this guide will take you through the crucial steps you need to follow to grow your freelance business with minimal risk to your existing income.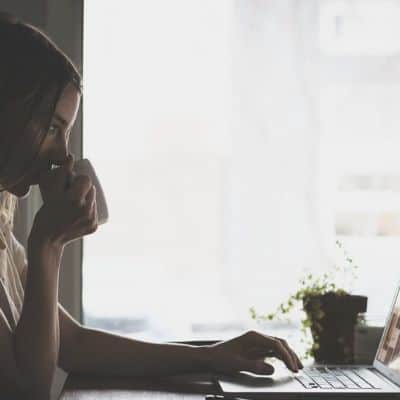 My second-ever job after getting my degree was as a junior copywriter. I was 23, and finally getting to write content for a living was a dream come true – even if a lot of the articles I was writing at the time were on waste management and garage extensions!
However, over the next few years, I grew weary of the 9 – 5, 5 days a week lifestyle. I was a fast writer (and still am!), and would often finish my workload for the month well before my deadline. Instead of being given more work and responsibilities to fill up my time, I was instead encouraged to drag out my workload and 'look busy'.
I made a decision. No more desks, no more offices. By the end of the year, I had secured two freelance writing clients and was ready to quit my job. Five years on, I've never looked back.
Benefits of being a freelance writer
Why choose freelance writing? A few of the major perks include:
You can be completely location independent, working remotely from home or on the other side of the world from your clients if you choose. I spent the first year of my freelance writing career traveling the world.

You can choose your own hours.

Your earning potential is uncapped. As you grow in experience, you can charge higher rates for better-quality pieces. You can choose to specialize in certain industries and take on additional projects whenever you need an income boost.

You get to work with different clients. Many writers love the fact that freelancing enables you to work with multiple clients with an interesting and diverse range of content topics.

If you charge per piece or per word (rather than hourly), your income isn't capped by the time it takes you to write an article. This isn't necessarily great for slower writers, but fast writers can earn substantially more than a role with set hours. Read on for setting a fair rate per word or per piece below.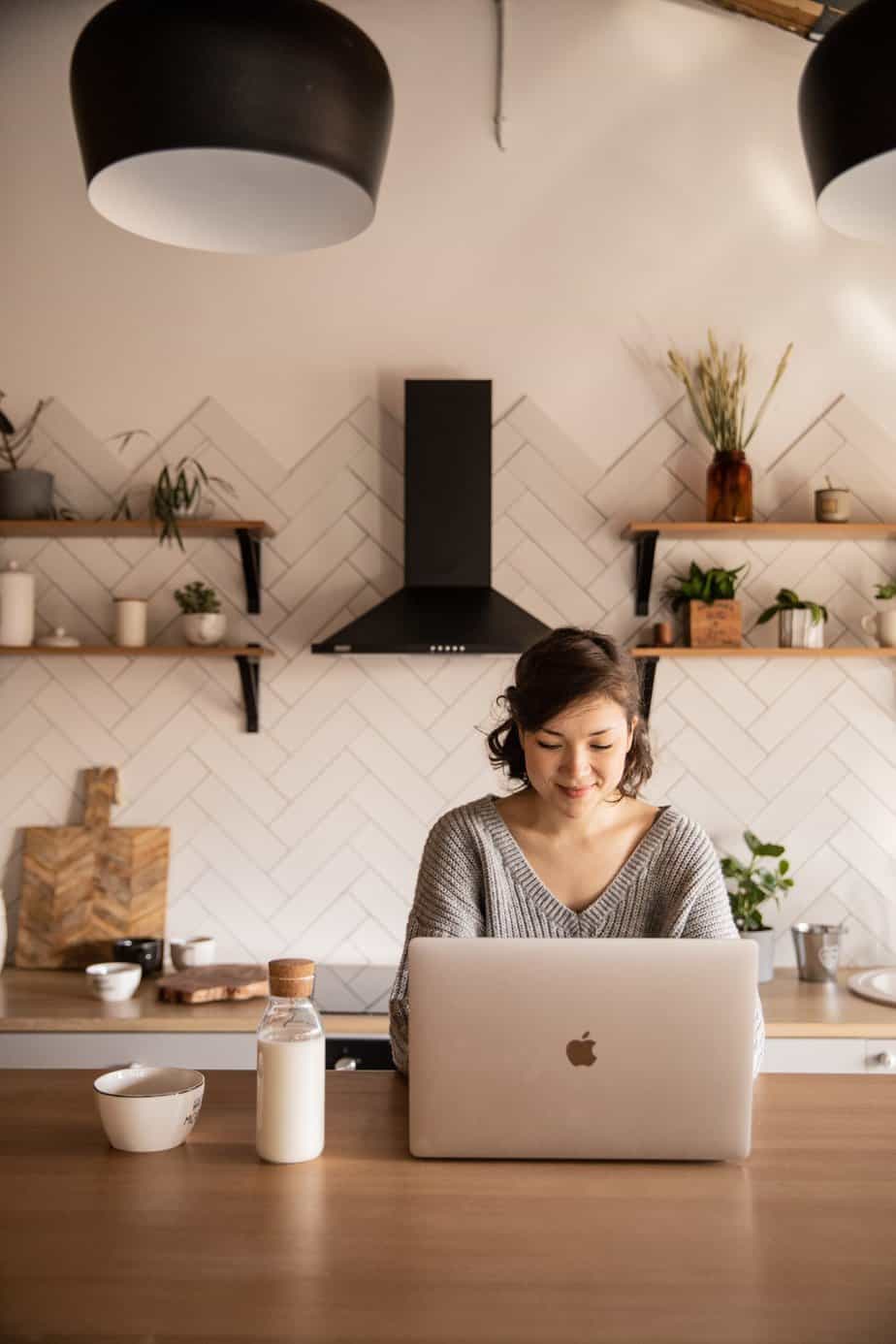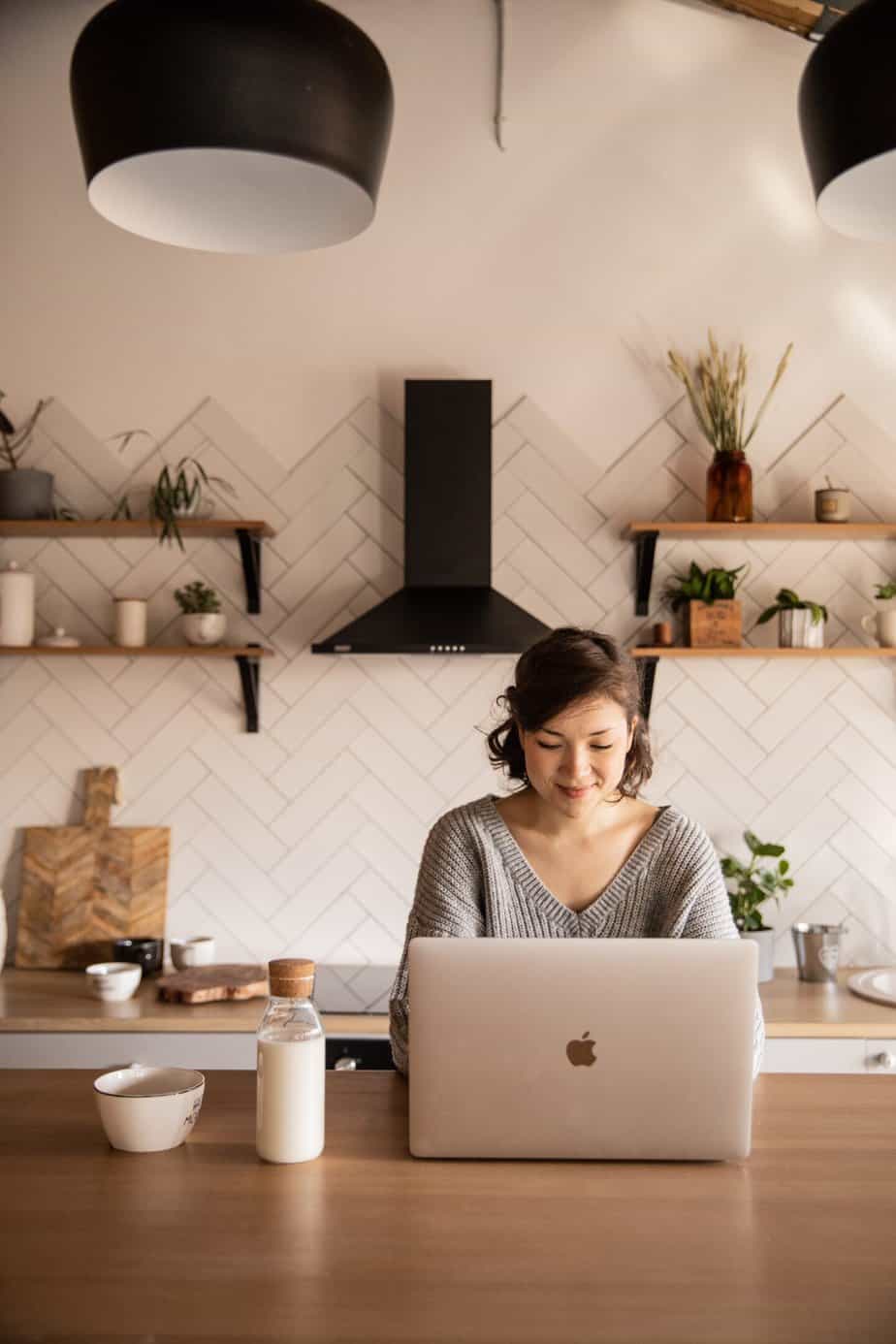 4 Steps to Become a Freelance Writer
1. Build Your Business Foundation first
The notion of dramatically quitting your job and setting out on your own might sound appealing, but in reality, it's a big risk.
Getting your freelance business to the point where it can replace a full-time income and fund whatever lifestyle you want does take time, so don't rush into this and take any risks (i.e. quit your job) before you can afford to.
Although it will take some hard work, an arguably better plan is to work on your freelance business until you can confidently replace your current income – or, if you have enough savings, sooner.
Things you'll want to work on during this time:
Setting up profiles on freelancing sites such as Fiverr and Upwork
Building up your portfolio (more on how to do this below)
Networking on social media with other freelancers and businesses
Acquiring clients (and experience) and turning them into long-term contracts.
2. A Strong Portfolio is crucial
Too many people focus on applying for as many jobs as possible when first starting out, often taking on jobs with pitiful rates. However, you could apply to 100 jobs, or just 5 jobs, and still land 5 jobs.
The difference? Spending your time on your portfolio.
This is a showcase of your best work as a freelance writer. Ideally, it will have been published on legitimate websites but if you're just starting out, unpublished articles that show off your skills as a writer will also do.
Of course, the ultimate paradox is that you need jobs to build your portfolio, but you need a portfolio to get those jobs. Thankfully, there are many ways to get around building your portfolio as a new freelance writer.
How to grow your portfolio when starting as a freelance writer:
Start a Blog
You could write about the industry you want to specialize in, or about something else entirely. When I launched my freelance business, I also started my first blog at the same time. This not only gave me a great platform to showcase my writing – but it actually brought clients directly to me!
Guest posting
If you don't want a blog of your own, guest posting for established blogs can be an effective way of building your portfolio. You should note, however, that most blogs are increasingly only accepting posts from other bloggers.
Do work for free
This is a controversial one, but a tactic for building my portfolio when I first started out was to offer free content to my friends and family who owned their own businesses. This ranged from updating the copy on their website to writing a few great quality blog posts for them.

Write unpublished posts
Think about the niche you want to go in. Maybe you'd like to keep your options open and write about a few different topics. Come up with some article ideas, and write them. Make them your best articles yet – 1,000 plus words, clear headings and formatting, excellent spelling and grammar, and even linking to some reputable sources online. At worst, the articles will stay unpublished but be an impressive display of your skills for your portfolio, and in some cases, you might find a client actually wants to pay you to publish the piece on their site.
3. Tailor your applications
One of the best ways to find jobs as a freelance writer is to use platforms such as Upwork and Fiverr. That's where you'll find businesses actively searching for a writer, so that initial step is done for you.
It can be tempting to send your (now absolutely brilliant) portfolio to every single job posting you come across, but there are better uses for your time. Think, if you were a recruiter, would you rather receive an application that's clearly been sent to 10 other companies, or would you rather receive an application that specifically means your company and why the applicant wants to work with you?
It's a no-brainer.
Take the time to tailor every application to each individual job posting. Write a unique cover letter explaining why you're suitable using points from the advert, why you think you'd be a good fit for the company, and anything else relevant to the specific job you're applying for.
More time-consuming? Yes. But this approach significantly improves your chances of landing the job.
4. Setting your rates
How much you'll earn as a freelance writer is like asking how long is a piece of string. It varies greatly.
You'll see jobs offering $10 for 500 words (ridiculously low), and then there will be then specialist, veteran freelance writers earning upwards of $300 per piece. When you're first starting out, it can be tempting to accept low-paid jobs because they're there. However, you'll work for less than your worth, and quickly find it a tricky hole to climb out of.
Set your rates fairly and competitively, but know your worth. Calculate how much you'd like to be earning each month, and how many hours, and try to find a reasonable figure that is in accordance with current market rates. As you gain experience and secure more long-term figures, remember that your income will naturally grow and stabilize.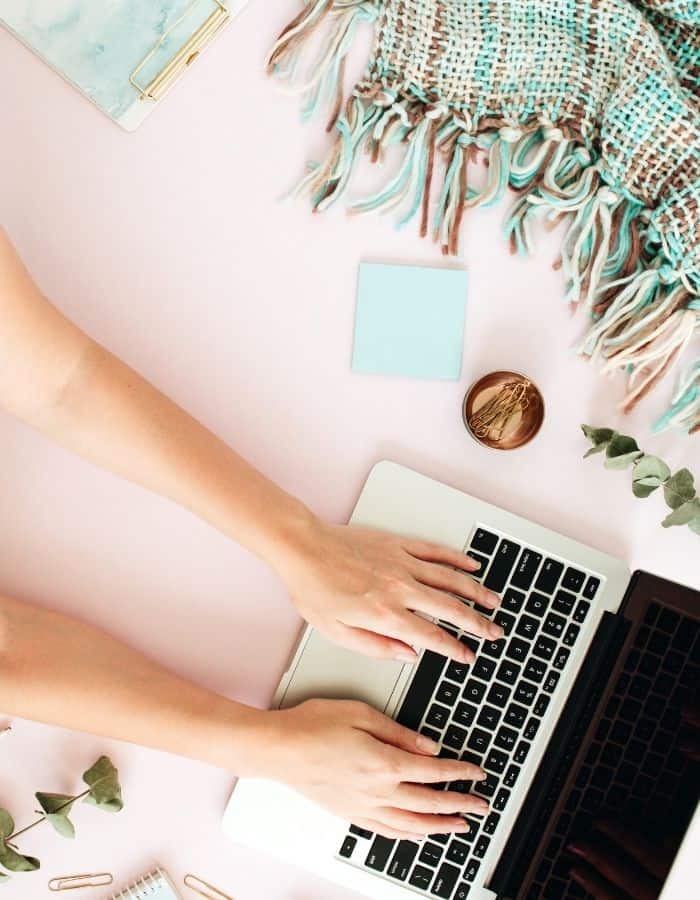 Where to find freelance jobs?
A few great starting places to finding your first freelance writing job include:
Indeed
LinkedIn
Word of Mouth – ask your friends and family if they know anyone that might be hiring a freelancer
Other side hustles to consider
If you're not convinced freelance writing is for you, there are hundreds of side hustles you can do to make money from home. From selling your houseplants, selling feet pics (perhaps not for the faint of heart!), to even being an online friend available to rent, there are dozens of weird and wonderful ways to make money in 2022.
---
Hopefully, this guide has given you a useful insight into what it takes to get set up as a freelance writer from scratch. Most importantly, just dive in and get started! Don't over think it – you'll learn as you go.
Yasmin Purnell is a freelance writer and the founder of The Wallet Moth. Yasmin is on a mission to help her readers achieve control of their own finances and live an independent life that isn't controlled by a number in a bank account. When she's not tapping away at her keyboard, you'll find Yasmin spending quality time outdoors with her daughter, cooking up a plant-based storm on ByTheForkful.com, or enjoying a yin yoga class.