We may earn money or products from the companies mentioned in this post, and as an Amazon Associate I earn from qualifying purchases. Please see my full disclosure for more information.
This guide covers over 20 tips on how to save money in college, enabling you to create a budget and reduce your expenses. The end goal is, of course, to ease any money worries you might be facing so you can focus on your studies.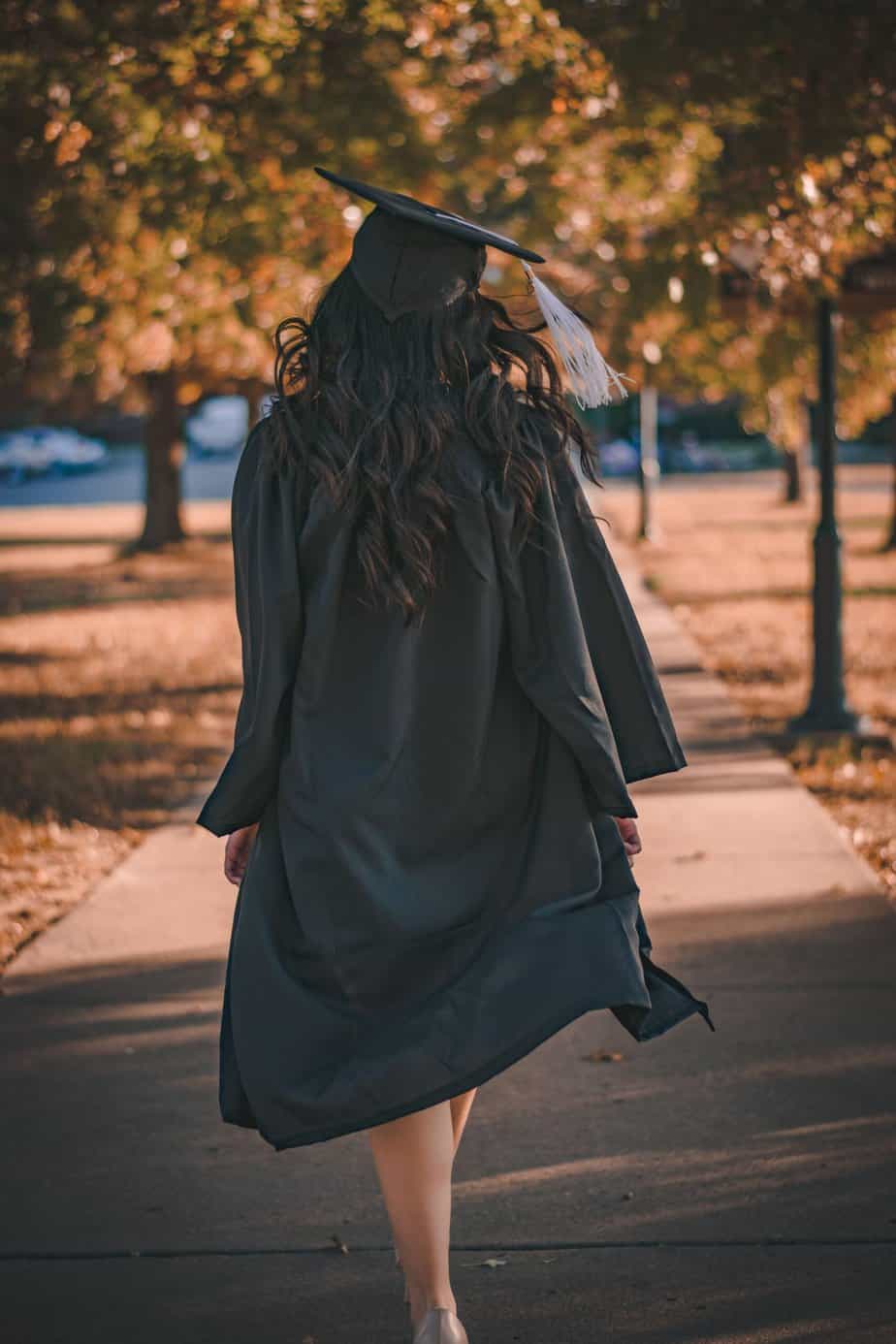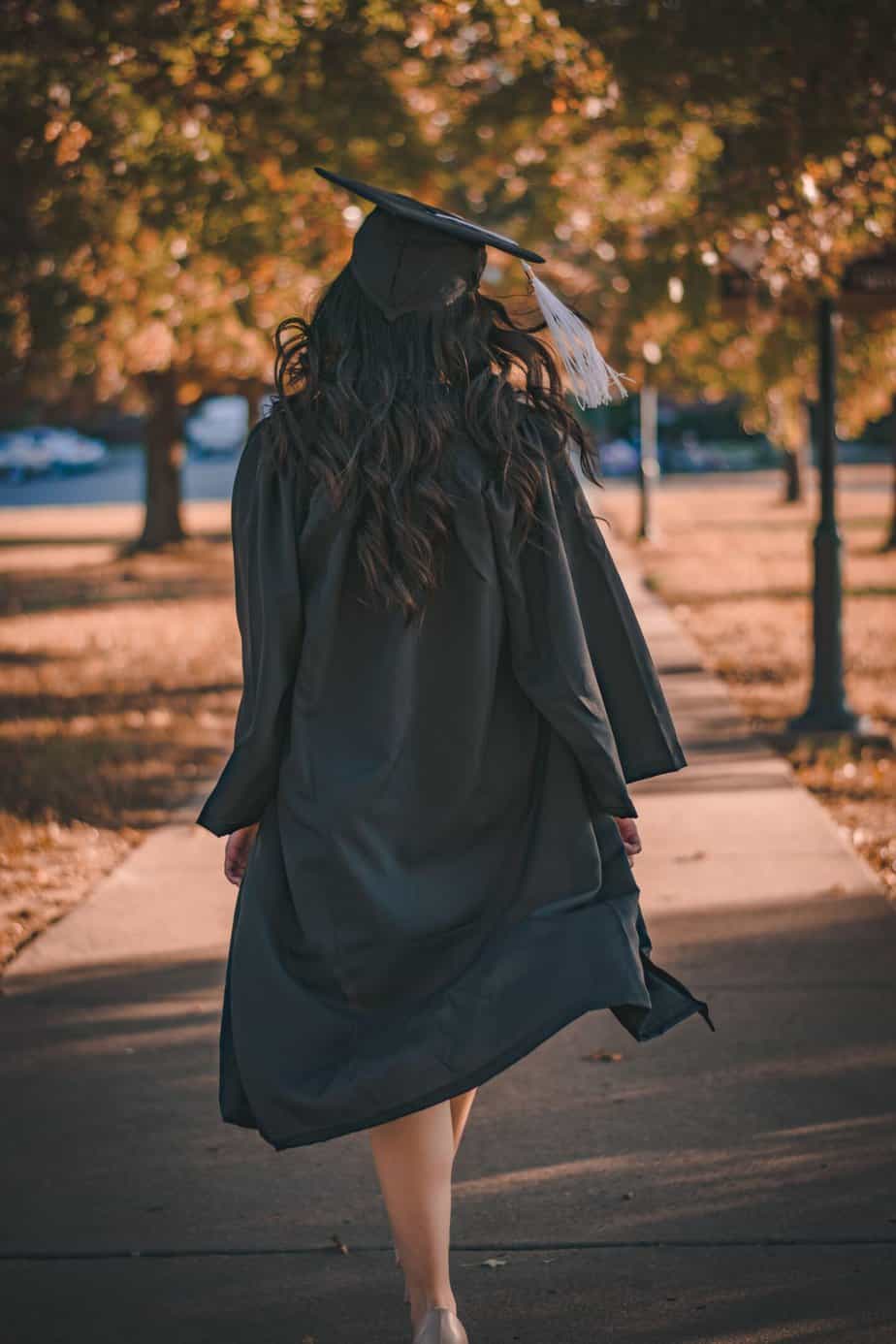 Your journey to financial independence starts with saving money in college. The money you save in your college will not only help you meet the rising living expenses and tuition costs but will also help you stay away from taking out student loans.
Further, developing the habit of saving money early in your life can help you a long way in your post-student life. Thankfully, you can easily save a significant amount of money if you follow these small but important tips mentioned in this post. 
Step One: Make a budget
When it comes to saving money, having an idea of your existing budget is absolutely crucial. That means tracking your income (student grants, loans, other streams of income), and expenses, and identifying what you might be over-spending on each month.
You can make a budget in a variety of ways. You could use a budget planner, an excel sheet, or – increasingly popular – you could use a budgeting app to amalgamate all your money-related information in one place. These apps are often free or have a small monthly charge, and can automatically categorize your spending so you can identify where your money is going each month. Take a look at the best-rated budgeting apps for college students.
Highly rated budgeting apps to consider downloading before you do anything else include Trim, Yolt, YNAB, and Plum.
Save Money on Housing in College
1. Consider living off-campus
Living on-campus in a dorm is costly compared to living in an off-campus place. In 2020-21, the average annual cost of a dorm at college was between $10,000 to $13,000. You can save thousands of dollars each year by living in a rented place outside your campus. Also, dorms mostly have dining plans, which you must pay for if you opt for living in a dorm. This means that if you choose to live on-campus, you'll have to bear high dorm living costs and meal expenses.
Even in cities where renting a room or house is expensive, living off-campus could still be cheaper than living in a college dorm. You can live comfortably outside the campus in a rented space while also saving some money.
2. Live from Home
Living at home may not be the dream college experience (most students want to gain some independence, after all), but there's no arguing with the money that can be saved on rent and housing fees if you do have the opportunity to remain living with your parents as a student.
Save Money on Transport in College
3. Give up Your Car
If you have a car, this is one of the first things you should consider selling as a student. With discounts on public transport, and most college buildings being within close proximity, the cost of keeping a car is generally not worth how little you'll end up using it these next few years.
4. Get a bike
A bicycle is a one-off transport expense that can save you hundreds in the long term. As an additional perk, cycling everywhere could mean you can even cancel your gym membership, as you'll be getting fit just by cycling from A to B!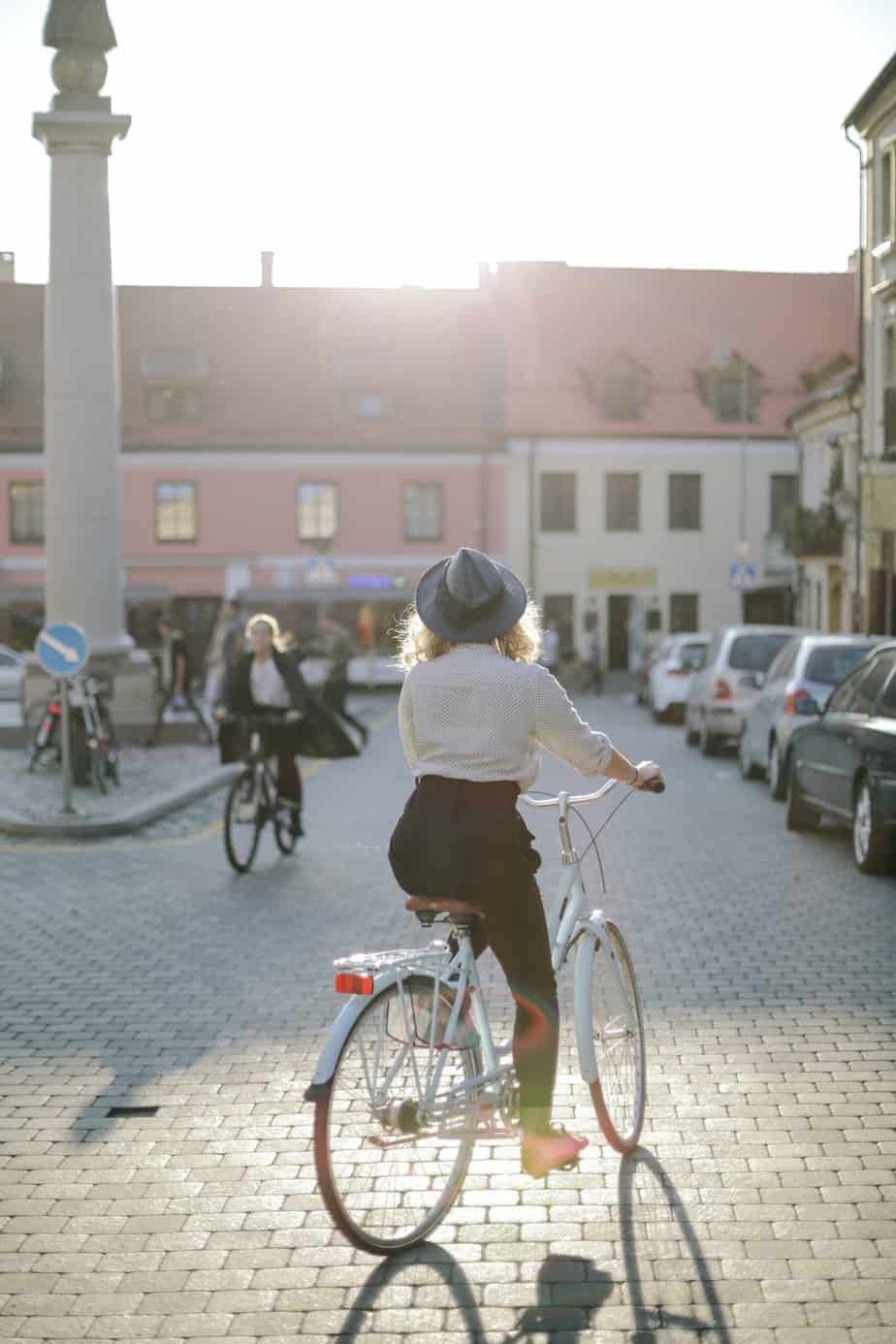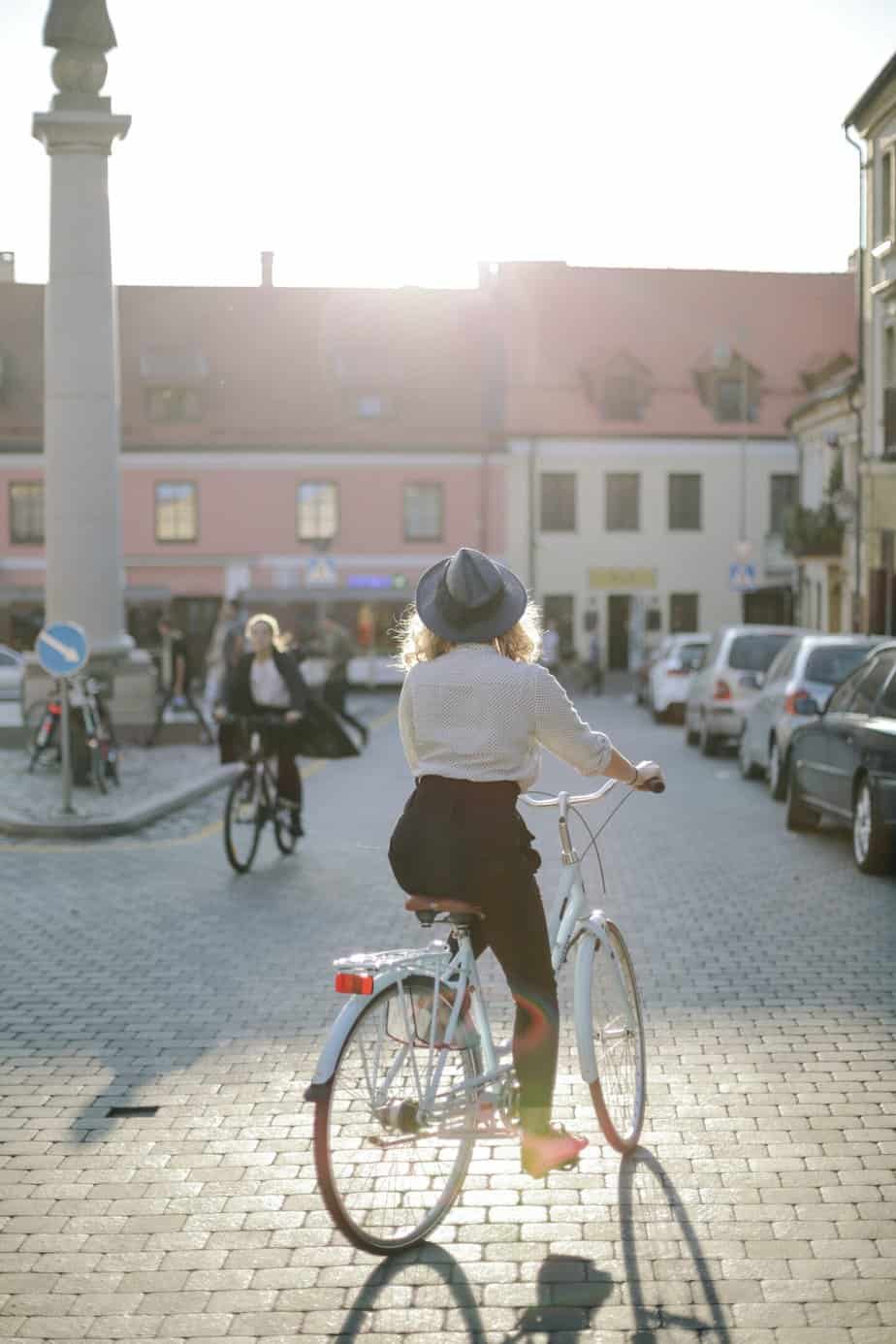 Save Money on Food in College
5. Prepare your own meals
Dining out frequently can add up and take a toll on your finances. If you cook your own meals and cut out your dine-out expenses, you can save plenty of money. Alternatively, if you don't know how to cook, you can buy ready-to-cook meals, which you need to heat or microwave before eating.
Both these options are a lot cheaper than eating out at restaurants where your bills can get out of your control as you order "extra" items on impulse.
6. Meal Prep
Meal prep can be a game-changer when it comes to saving money on your food shops. Create a weekly meal plan, arm yourself with a grocery list, and prep your meals in advance to maximise your ingredients and keep costs down.
7. Buy in Bulk
Items such as toiletries, pantry staples, and college supplies (notebooks, pens etc) can all be worth buying in bulk as you'll get a serious discount on the items in the long term. Of course, buying in bulk should be avoided if you can't actually afford to spend that cash upfront.
8. Campus Dining Rooms
Some college accommodation is catered for, which means you get at least breakfast and dinner included within your accommodation costs. Although getting up before 10 am can feel like a chore as a student (especially if you're a night owl working all through the night), take advantage of the free food that is on offer to you.
Save Money on Tuition in College
9. Buy used books
Instead of buying brand new books, you should buy old or second-hand books to save some money. You can also consider borrowing them from your friends or renting them from bookstores.
If your friend has a digital copy of a textbook, you can get it from them and save it on your tablet, laptop, or PC for reading it. Old books are available at a significant discount as compared to the new ones on Abe Books, Facebook Marketplace or Student Groups, eBay, and CraigsList. Renting books is another cost-effective option worth considering.
10. Apply for grants and scholarships
You can save your tuition fee by applying for grants and scholarships. There are plenty of scholarships available. The best way to get those scholarships is to apply for as many opportunities as possible.
Every year many scholarships expire, which means that scholarships are plentiful; all you have to do is to find those opportunities and apply for obtaining them.
11. Take the maximum number of credits per semester
By taking the maximum allowed number of credits, you can complete your education within the stipulated time and reduce your time in your college. In contrast, if you take less number of credits per semester, your degree would take longer to complete, which means longer time at college and extra expenses for the period.
If you graduate on time from college, you can save college fees and other expenses for the extra years that part-time college students have to pay.
12. Consider Summer Enrollment
To decrease your degree time and save your college costs, you can consider enrolling in summer courses every year. Summer courses are usually cheaper than regular courses at most colleges, and you can save plenty of money by doing so every year. Also, you significantly increase your chances of finishing your degree on time if you enrol in summer courses.
13. Apply for work-study programs
Work-study programs allow you to work in your college or out of campus and get your earnings just like a regular job. There is no compulsion on how students can spend the money they earn through work-study programs. However many students use the money to reduce their college tuition bills.
As per the Department of Education regulation, work-study programs must offer employed students at least the minimum federal hourly wage. Typical jobs in work-study programs include community service work, teaching assistants, tutors, research roles, admissions and administrative roles, student life roles, etc. If you obtain a work-study program, you'll have to work for a few hours a week in any of the roles we mentioned earlier.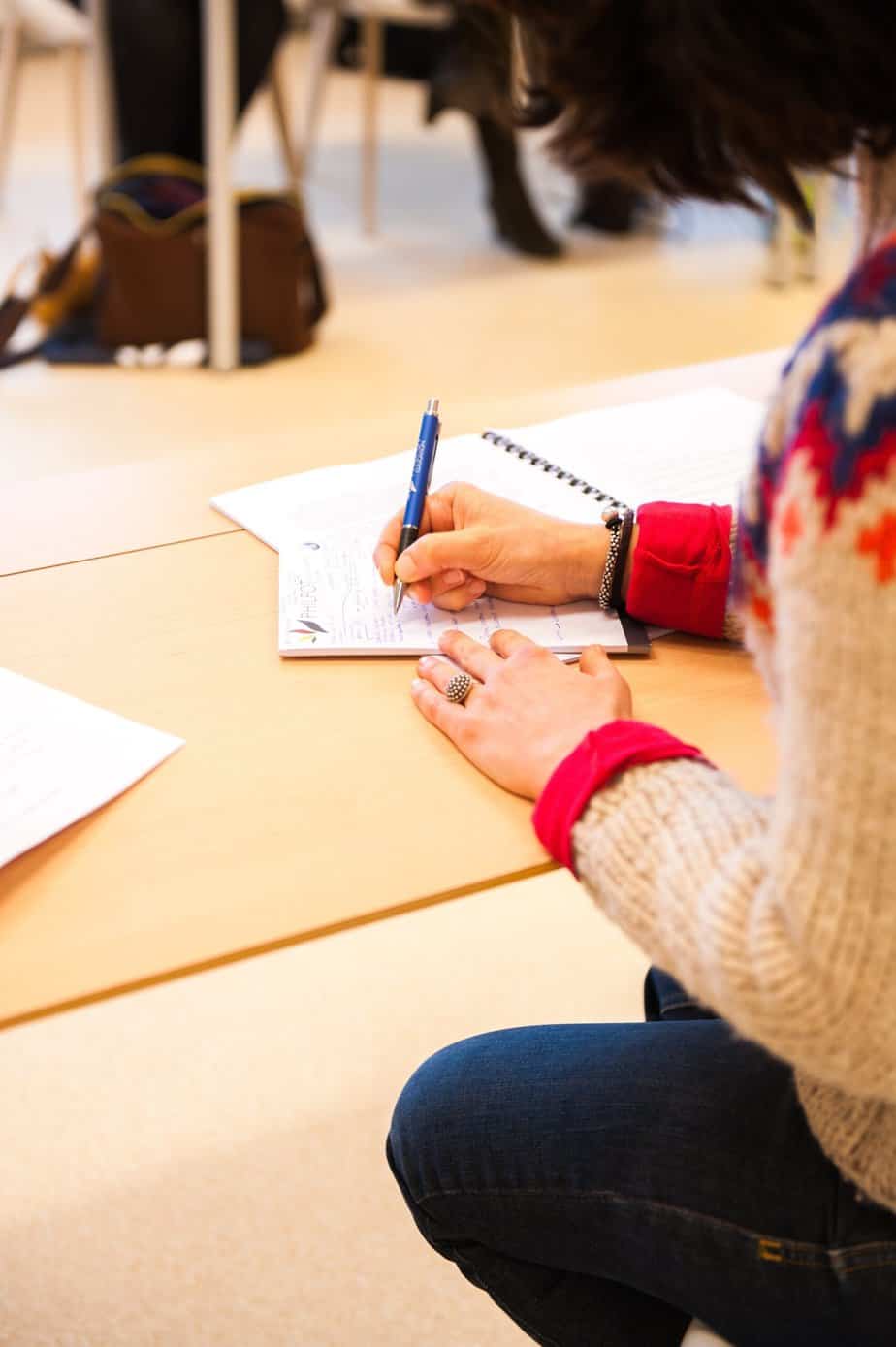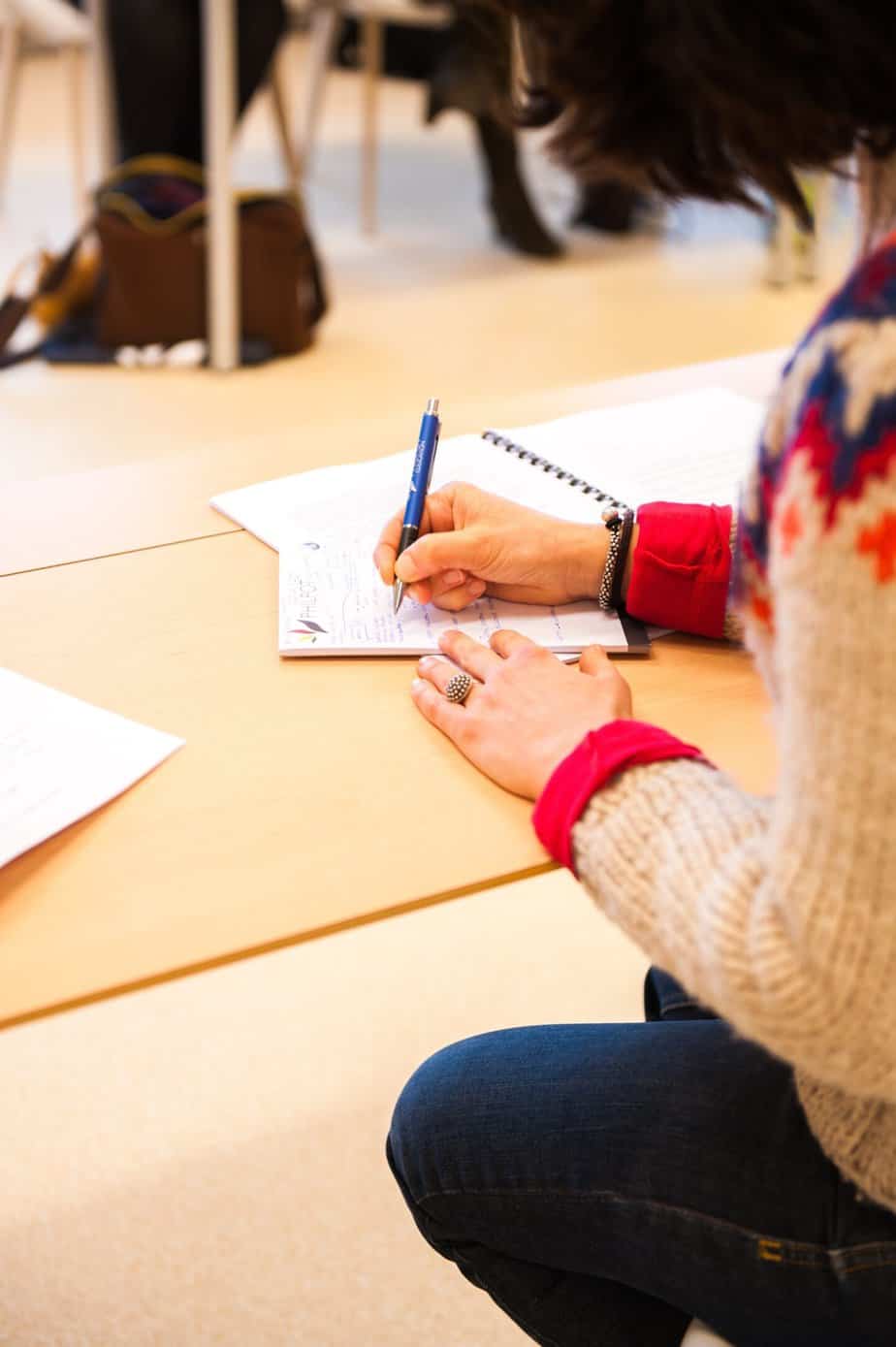 Save Money on Social Activities in College
14. Entertain From Home
If you feel as though you could be overspending on nights out and entertainment, you don't necessarily have to miss out on all the fun just to save money. Why not consider hosting some friends at your college accommodation? A movie night or games night doesn't have to be expensive to host and won't get out of hand (or at least, you'd hope not!).
15. Take Advantage of Free Student Events
Many student campuses will regularly host free events, from gigs to free shows put on by drama students, so be sure to keep an eye out for these to get some bargain entertainment and keep your purse strings closed.
You can also consider applying for grants if you cannot afford your college tuition fee. The main difference between a scholarship and a grant is that the former is given to students on merit whereas a grant is given to students who are unable to afford college tuition fees. Some grants and scholarships bear your full college tuition fee while some only bear a portion of it. Nevertheless, you can save plenty of money if you obtain a grant or scholarship.
16. Limit your Nights Out
If going out is eating up a large part of your budget every month, this may be something you need to address quickly. Of course, socialising and making friends is a huge part of student life, so don't cut yourself off from this part of college altogether.
Instead, perhaps limit yourself to one night out a week, or whatever your budget can afford. If you do go out, choose cheaper drink options and opt to eat before you go out to make quick savings.
17. Use Cashback Programs
Cashback programs such as Ibotta and Rakuten can all be fantastic ways to redeem points for your future purchases. Split Subscriptions
Wherever possible, split subscriptions such as Netflix, Amazon Prime etc with your housemates. Or, alternatively, each member of your friendship group could take on a subscription of the same price, but share the information with each other to avoid all of you paying out extra for the same service.
General Tips for Saving Money in College
18. Consider doing a part-time job
You can also consider doing a part-time job while continuing your college degree, which can help you meet your college expenses. You can do jobs, such as paid internships, on-demand gig jobs, freelancing, child care work, bartending, tutoring, package delivery jobs, etc.
These jobs don't require high skills or too much of your time but can pay you enough money to meet some of your expenses. You need to regularly browse various job portals, read local newspapers, or view your college bulletin boards to find any job opportunity.
Even if you find an internship with a firm, you will learn many skills, which will prepare you for a full-time job. If you demonstrate good performance in your internship, your employer might offer you a full-time job as soon as you graduate.
19. Take advantage of student discounts
Never leave the house without your student ID – there are a host of student discounts and offers available to you when shopping. This can be anything from getting a discount on your groceries and shopping, to offers on gym memberships, online subscriptions, and more.
Before you buy anything – have a look into any student discounts that might be available to you. Don't be afraid to ask, either – some places might not advertise their student discounts but that doesn't mean you won't get one.
20. Use credit cards wisely
Avoid falling into the trap of relying on your overdraft or putting expenses on your credit card when realistically, you won't be able to pay off your card in time.
Use your credit card for expenses you can definitely pay off before earning interest on them – this will build your credit score and won't incur any additional charges to your account.
21. Get a student bank account
If you don't already have a student bank account, this is definitely something worth looking into. Many accounts give you an interest-free overdraft, plus other student offers such as discounts and insurance.
Top-rated student checking accounts include those offered by Chase Bank, Bank of America, and Wells Fargo.
22. Ditch unnecessary expenses
Take a look at your budget and cut out any expenses that you aren't really maximising. This could include a daily coffee out, a cable subscription, a gym membership you don't use, or perhaps just one too many nights out.
An app such as Trim can be helpful for this, automatically identifying what expenses you may be overspending on with their helpful AI money management tool.
23. Make Full Use of the Library
One of the biggest blessings of being a college student is having free access to some of the best libraries you'll ever discover. From books and journals to podcast subscriptions, free movies, music, and more – take advantage of everything available to you for free.
You might discover that with your library card at your fingertips, you actually have no need for paid subscriptions such as Spotify, Netflix, Prime etc.
How much money should I save while in college?
Worry less about saving money in college and more about how you spend the money you already have. As a student, setting money aside for your future is going to be hard – but that's what you're studying for, so you can invest in yourself for your future career.
Instead, use the tips above to manage your money as effectively as possible while you're a student.
How can a college student save 10000?
The best way a college student could hope to save $10,000 is by either investing or creating a passive income stream that requires little attention. Take a look at these passive income ideas for some inspiration.
Is it possible to save money in college?
Of course, it is possible to save money in college – but it shouldn't necessarily be your top priority right now. Focus on your studies, make your money stretch further by being financially savvy, and you'll hopefully leave with a degree to help you enter the job market on an income that enables you to live your ideal life and save at the same time.
What is a smart way to save on college tuition?
If a standard college degree is too much in tuition fees for you (and you don't want that much debt to your name), you could consider an online course. These won't always give you a qualification of the same standard but can help you save on tuition fees while still gaining recognition for your expertise in a certain area when applying for jobs.
---
Developing the habit of saving money in college is your first step toward achieving financial well-being. If you start saving money from a young age, you are less likely to face financial difficulties in your post-student life.
If you are struggling with managing your college fees or want to reduce your college expenses, you need to follow the tips we mentioned in the article.