We may earn money or products from the companies mentioned in this post, and as an Amazon Associate I earn from qualifying purchases. Please see my full disclosure for more information.
Things you should really stop buying NOW…and let your future self thank you later.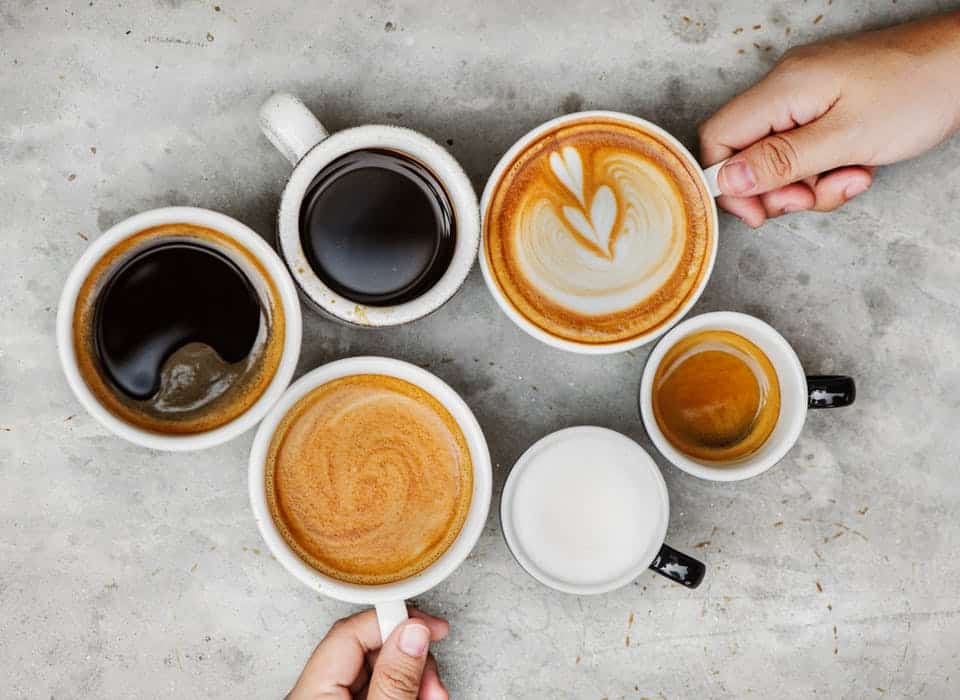 Are there things in your life that you know you could definitely live without? We're all probably guilty of splashing our cash where it's not needed in some areas of our lives, but there are some items that most of us simply spend on out of habit rather than necessity.
This article has some of the top things to stop buying to save money – without having to make any drastic changes.
If you're trying to save more money and reach that holy grail of financial independence, making a few small changes to your everyday lifestyle and creating new habits could be the key to freeing up some more cash in your life and helping you save towards your goals.
Recently, I've been examining my lifestyle with the view of trying to cut down my carbon footprint as much as possible. The good news is, this has also helped me to see how much I was spending on useless items every week!
If you've been struggling to change your mindset when it comes to spending, take a look at these powerful money affirmations that could change your thinking.
Try cutting the following items from your spending now and see how much of a difference you can make to your savings goals.
Pssst..! While you're here, make sure you've unlocked your free access to The Wallet Moth Freebie Library, which is absolutely full resources all designed to help you start building a life that works for you, including free cheap & healthy meal planners, printables, a minimalist declutter checklist, and so much more!
12 Things to Stop Buying to Save Money
#1 A Phone Contract
Rather than commit to a phone contract that locks you into a set amount each month for 24+ months, why not look around for some Pay-As-You-Go deals?
If you already have the phone, Pay-As-You-Go is a great way to save money – after all, how often do you really use up all that data and minutes you have as a part of your contract?
I now use GiffGaff for my phone and I love it. I pay £5 per month for a set data plan, but I can easily scale that up or down depending on my usage. There's no contract so I can cancel anytime and adjust my 'goody bag' to have more or less data at any point in the month.

#2 Plastic Water Bottles
Here in the UK, I feel like we've made huge strides in raising awareness on the negative impact plastic has on the environment. I see more and more people with reusable water bottles, but if making this change hasn't occurred to you yet, you might be tempted by how much money you could save at the same time.
The average American could save over $266 a year by simply cutting out plastic water bottles from their spending, not to mention helping to reduce the amount of plastic that goes into landfills and our oceans every single day.
I've had my CamelBak Eddy for years now, and don't really go anywhere without it. CamelBak is great because they have a lifetime guarantee, so they'll replace any faulty or broken parts free of charge no matter how long you've had your bottle.

You should also check out my guide to being more eco-friendly while still saving money!

#3 Branded Products
It's an easy habit to grab the prettiest, most obvious packaging in the supermarket and through it in your trolley – but that fancy packaging often comes with a higher price tag.
Many unbranded supermarket items are identical to the branded ones but at a considerably lower cost. Next time you go to grab your tried and tested luxury-brand bag of oats – look a few shelves down and grab the supermarket own-brand – you won't be able to tell the difference.
Read Next: How to Save More Money on a Low-Income

#4 Single-Use Snacks
When you haven't eaten all day, it's easy to head to the shops and grab a quick meal deal or snack bar to keep you going. However, these kinds of items are definitely not going to give you the most bang for your buck.
Try to avoid situations where you need to buy single-use food items by planning at your meals, including snacks for the week. Buying a loaf of bread and some ingredients to put in it to last you all week is going to be far, far cheaper than grabbing ready-made sandwiches from the supermarket every day, not to mention tastier!

#5 Meals Out
I'm not saying you have to suddenly become a recluse and lose your social life. However, if you find you eat out more often than in throughout the week, it might be time to cut some meals out at a restaurant out of your lifestyle.
If you can't bear the night of losing your weekly treat to a restaurant-style curry, why not try making your own fakeaway version? Cheaper, healthier – and with a bit of practice, you might come to like your own version more!

#6 Take-Out Coffee
Stats show that the majority of US adults spend up to $5 a week on takeout coffee – that's $260 every year, and a hell of a lot of disposable cups if you don't have your own coffee cup to take into your regular coffee spot.
If take-out coffee is a daily habit for you, at least invest in a keep cup to keep your home-brewed coffee warm when you're on the go, and to avoid plastic cups when you do treat yourself to a barista coffee every now and then.

#7 Meat
Replacing your meals with protein from legumes and beans is a super cost-effective habit to make in your lifestyle. I used to eat meat every single day, sometimes twice a day out of sheer habit. When I switched to a vegetarian/vegan diet, I saved so much money (a tin of black beans is just 55p!).
Even if you don't feel ready to give up meat altogether, just introducing one or two meatless days a week into your food planning will help you save a lot more money easily, and is also better for your health and the planet.
If you're interested in learning more about meat's impact on our bodies and the environment, I highly recommend watching What the Health? and Cowspiracy.

#8 Clothes
My fellow shopaholics will know the struggle of opening up your packed wardrobe and still dreaming of that one extra item to add to your collection.
Over the past few years, I've gotten so much better at reducing how much clothes shopping I do, at that's mainly by building the habit of doing the following things:
If I've added a bunch of things to my online shopping basket, I'll save them for later and then close the window. Often, when I come back to those things a few days later, I realise I don't really want or need half of those items anyway.




Ask myself: do I already have anything in my wardrobe that's the same, or almost identical? Unless it's something I really need multiples of, I won't buy it.




What's it replacing? If something is too worn, broken, or obviously needs replacing, that's the best reason to actually do some shopping!



#9 Subscriptions & Memberships
So many people sign up for magazines, membership sites, and subscriptions, only to never use the service and continue paying for it month or month.
If you have a gym membership you never use, a magazine subscription you barely touch, or an online service that renews every month without any real benefit to you, take the time out of your day now to cancel them and start saving that wasted money from now on.
Read More: How to Make an Extra $100 a Day This Month

#10 Plastic Bags
In the UK, shops now charge 5p per plastic bag to encourage people to use less plastic and do recycle our shopping bags. From my research, it looks like places around the world are taking similar steps.
Not only is actually taking heed of this change a huge step for the environment but to stop buying plastic bags is also an easy, sustainable habit to get into to save a few pennies here and there. Get yourself one of these reusable shopping bags to keep in your bag every day for whenever you need to restock your fridge.
Read Next: 20 Frugal Living Tips to Try This Year

#11 Excess Toiletries
Ladies, how many of you look at your toiletries cupboard and see it stocked full of products you've only used a couple of times? It's not our fault a billionaire industry convinces us we need a different product for every body part, after all.
That being said, finding your favourite products and sticking to them is a much more cost-effective habit to get into. I recently invested in some really great quality skin care products that have done amazing things for my skin, and now I've found something that works, I don't see any point in buying more.
Try to find what works for you, and then stick to those products. I'd recommend getting:
I also have a deep cleansing mask I'll do once a week, as well as a toner for when I need to remove makeup and my miracle favourite product that is Paula's Choice BHA Skin Perfect Liquid Exfoliator.
These are all small, simple things to stop buying to save money, but they could make such a huge difference to your monthly outgoings.
Try making a few changes each week and see how much you can save this month.