We may earn money or products from the companies mentioned in this post, and as an Amazon Associate I earn from qualifying purchases. Please see my full disclosure for more information.
How to sell feet pics? It might be a term you never really thought you'd type into Google, but the fact is, there is a huge market for feet pics online, and decent cash to be made if you're the one selling them.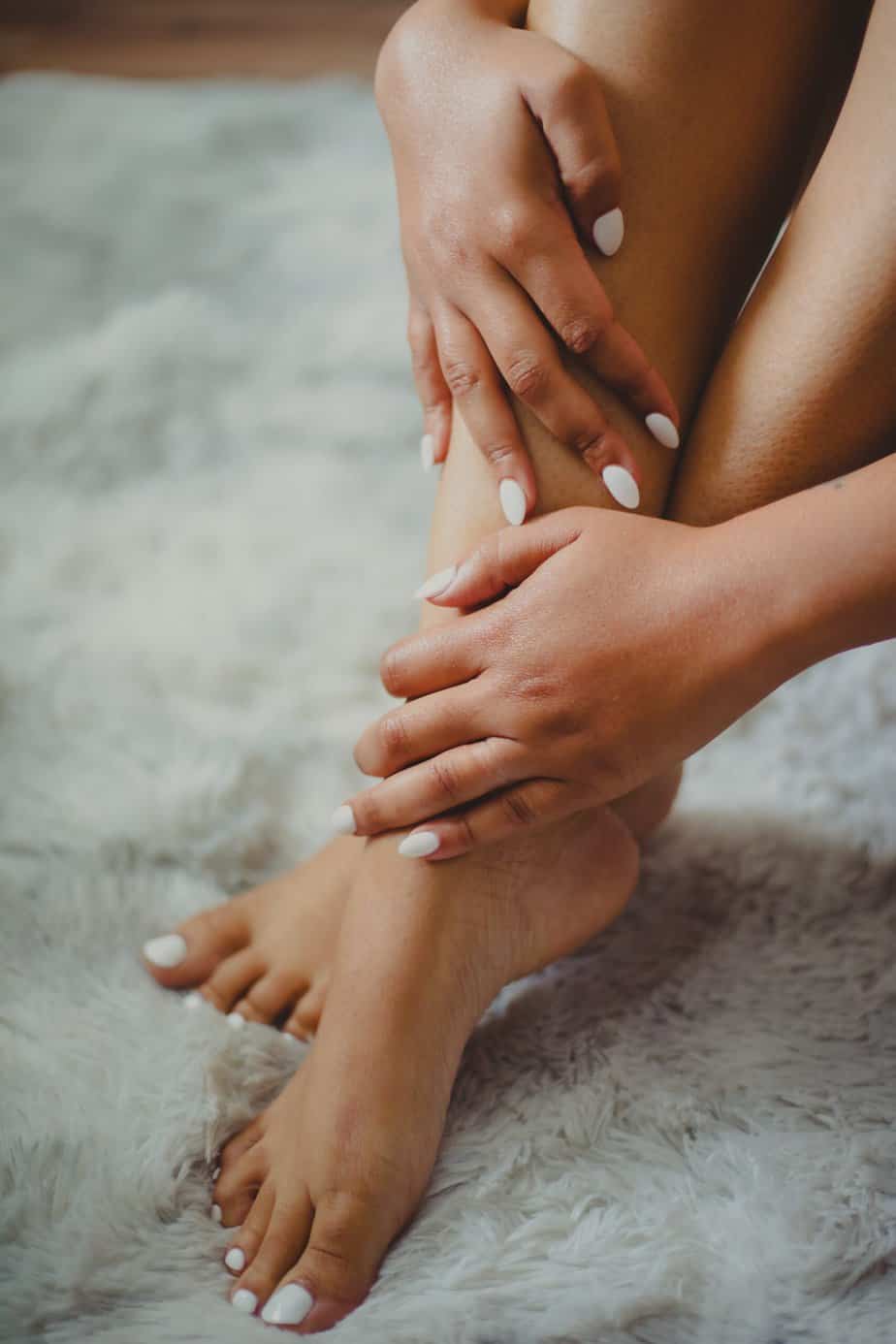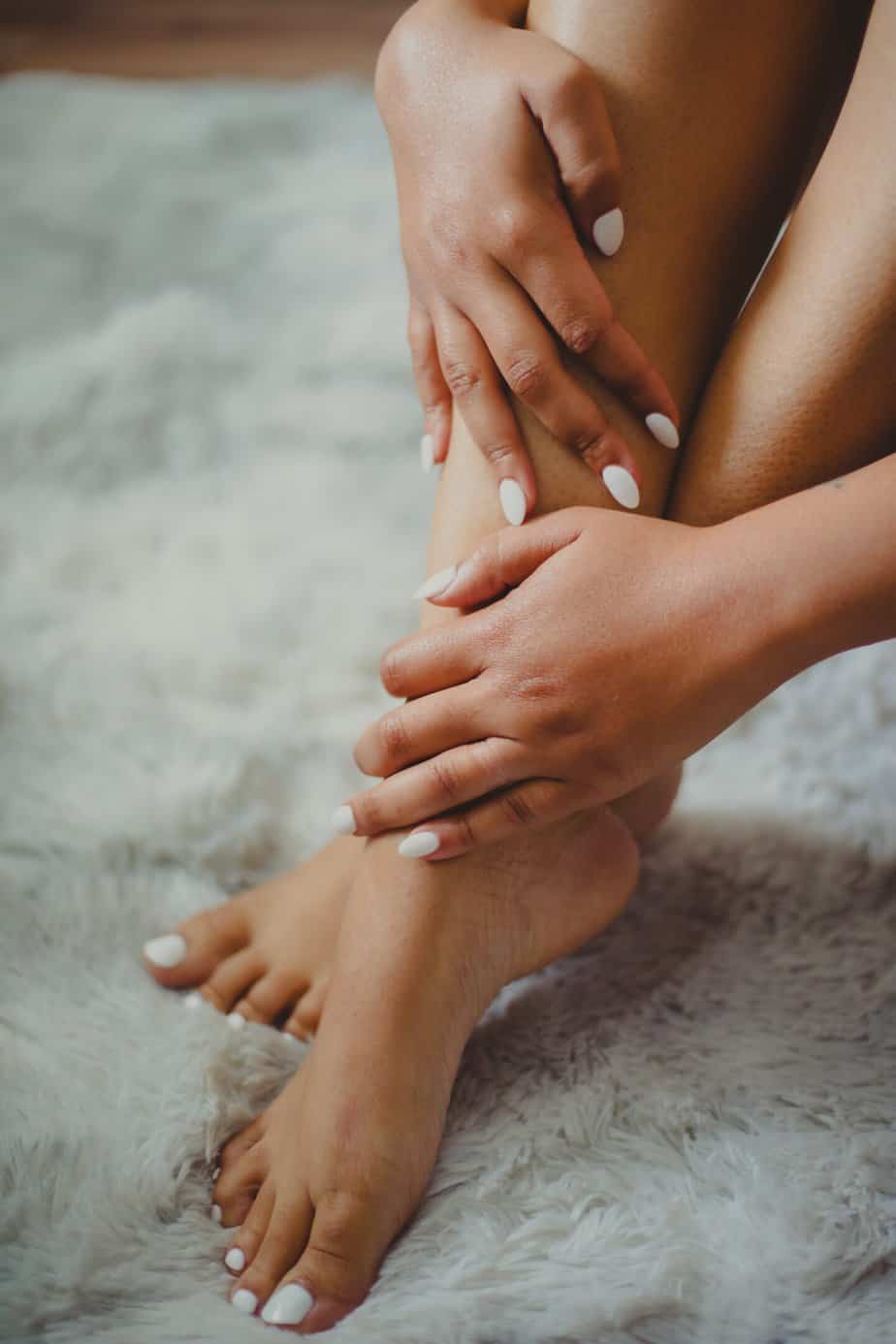 You might be wondering why anyone would want to buy pictures of feet, but there's actually a sizable market for this type of content. What's more, this can be a potentially lucrative way of making money, and requires fairly low effort once you've figured out your angles!
Many people are willing to pay for access to high-quality photos, whether that's because they're a company looking for stock photos or someone looking for slightly more…niche reasons.
Crazy as it may sound, the term 'feet pics' receives up to 100,000 searches every single month – so if you're selling, there's definitely someone out there buying!
The key to success is to find the right buyers and to take great pictures that show off your assets. With a little effort, selling feet pics can be a profitable way to make some extra money online.
Best side hustles in 2022
Making money online is easier than ever in 2022 – especially with the pandemic to thank for digitalizing almost every service you could imagine.
If you've been considering selling feet pics as a side hustle to earn extra cash, now is the time to do it.
However, if you're not quite convinced yet – you could always take a look at these other great ways to make money from home in 2022. From making money as an online friend to becoming a freelance writer in the evenings, there are hundreds of side hustles ripe for picking!
Who buys foot pics?
There are different kinds of people who will be looking to buy your feet pics online. These include:
Foot fetishists – Of course, this is the market that springs to mind first when thinking about selling feet pics and of course, a lot of the people buying your feet photos are doing so because they find them attractive.

Stock photo sites – Stock photo sites will be looking for photos of all different kinds of things, including high-quality feet photos. They'll pay you for the photo to then list it on their own site for businesses to buy.

Modeling agencies – Modeling agencies for foot-related products (such as socks, jewellry, and nail polish) may be looking for photos they can use in their publications online, or may even be scouting their next big foot model.
Product companies – Rather than going through a stock photo site, product companies may be looking to buy foot pics directly from the seller. This could be promoting a product such as shoes or a moisturiser, for example.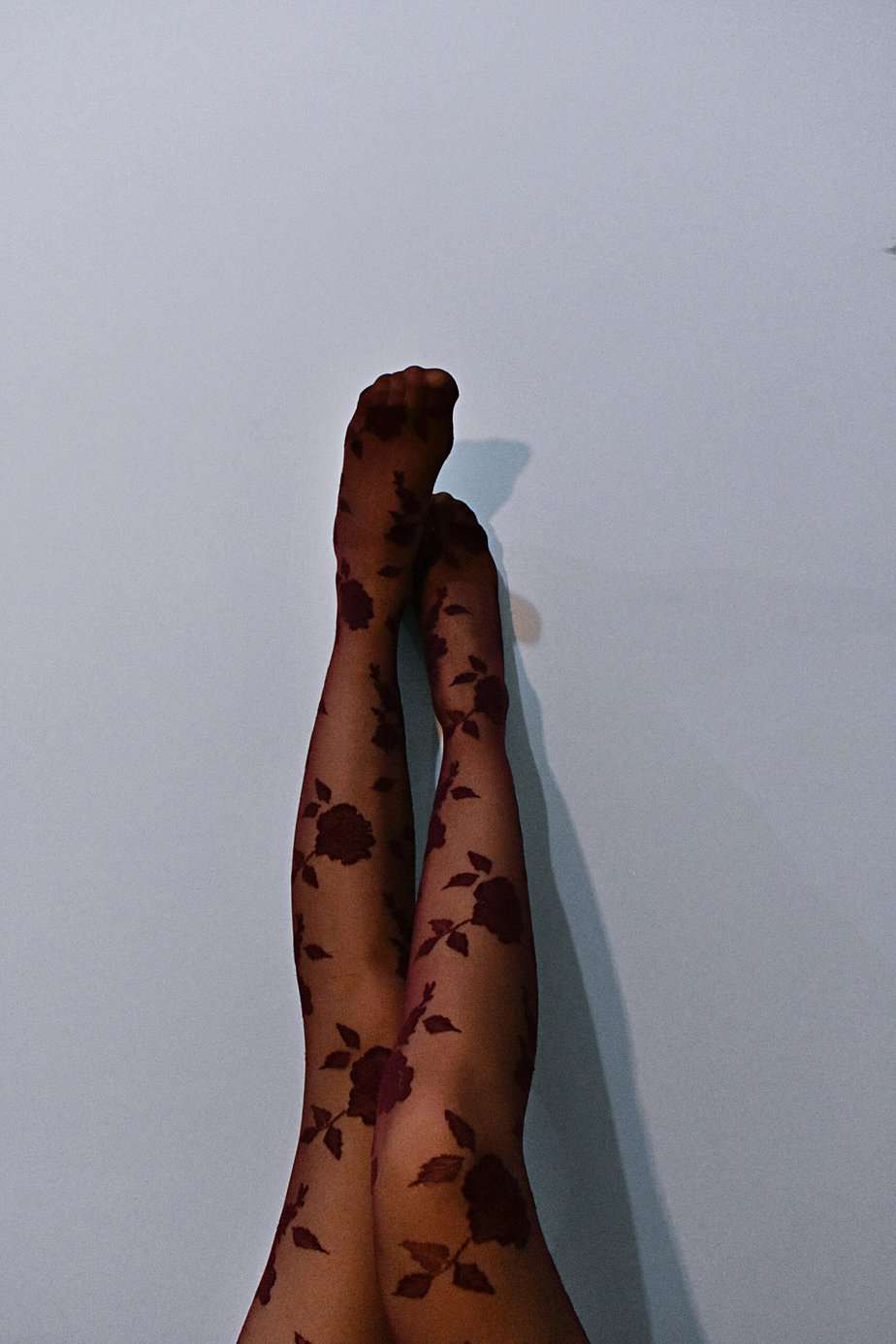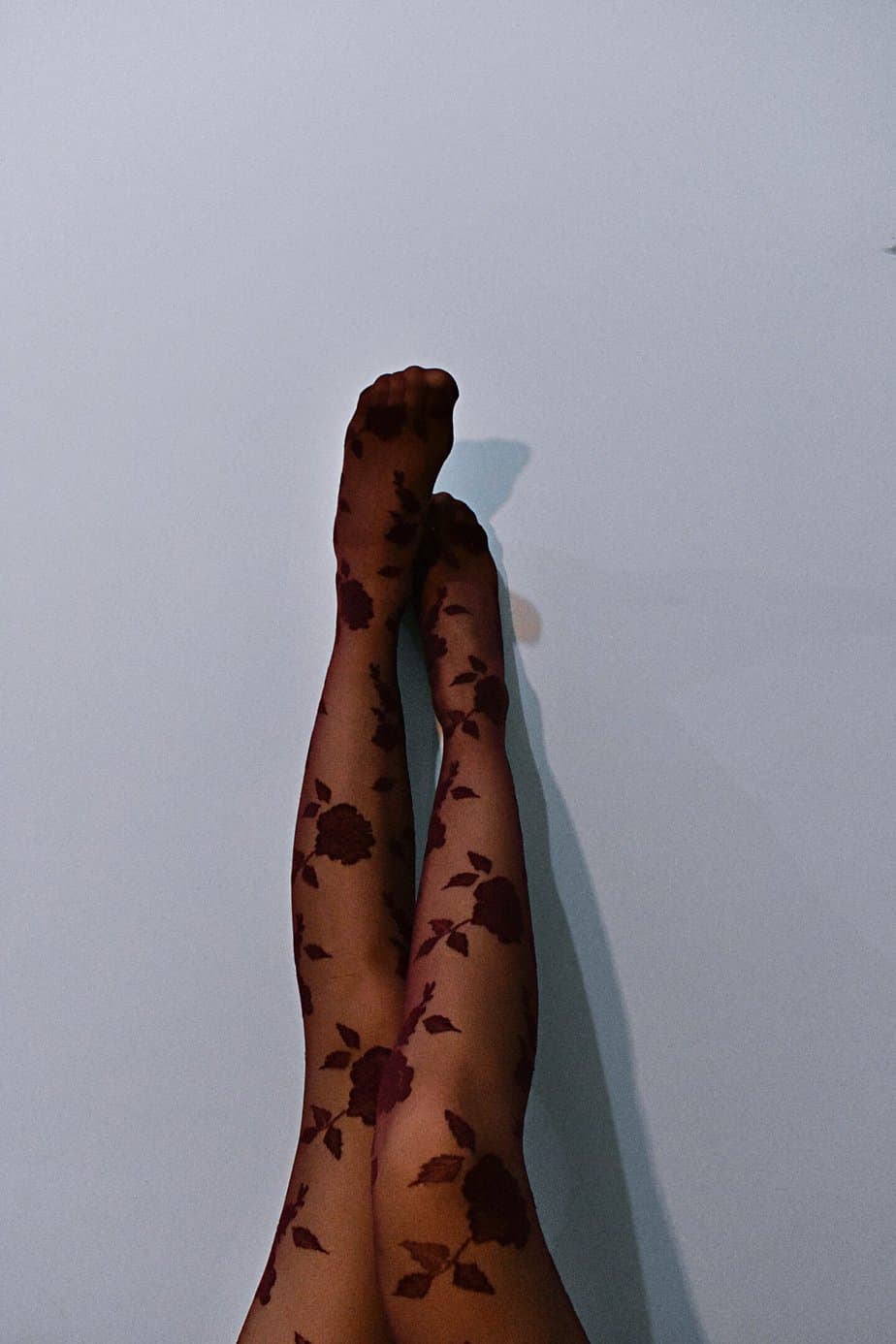 How to sell feet pics online to make money
Can men sell feet pics?
Yes! The market for selling feet pics may be more popular for women – but there's definitely a market for men. We dive into this more in this guide to selling feet pics as a man.
Where to sell feet pics?
There is a large market for selling feet pics and so, there's a long list of platforms where you can promote your business and make money. These include:
Main Platforms for Selling Feet Pics
Instafeet
Instafeet is one of the biggest online platforms to make money selling foot pics. To sign up, you must be in the US, female, and over 18. The site is 100% legit and allows you to create a profile, upload your photos, and charge a monthly subscription for them.
The platform pays out on the 1st and 15th of every month and pays via PayPal, Venmo, Cash App, and gift cards including Amazon prepaid cards and PayPal.
How to do well on Instafeet
Instafeet has a number of rules/guidelines that they advise their creators to follow in order to do well. These include:
Keeping your feet moisturised
Getting a pedicure and colored nail polish
Removing hair on the tops
Showing your face if you're comfortable too
Avoid blurry photos
Feetify
Feetify is another good online platform to sell your photos and offers other features such as a live feed, regular seller profiles, and a premium option for the more serious members.
Feet Lovers Only
Feet Lovers Only is a dedicated platform connecting buyers and sellers to sell feet pics, videos, and related content. The site is free to sign up to, but does include a membership fee of $14.99 in order to keep 100% of the sales you make through them. This membership will work on Feet Lovers Only as well as All Things Worn – so you could make some extra income on this site, too!
FeetFinder
Feet Finder doesn't quite have the popularity the other platforms have yet, but it does have a user-friendly interface that could be promising for the future.
Dollar Feet
Dollar Feet is the only platform here that pays its users directly for your videos, rather than acting as a platform to sell your feet pics to other users. The app will pay $10 per accepted video, approximately 10 minutes long.
Feetpics Marketplace
Feetpics allows you to create your profile, upload your best selection of feet pics, and then wait for approval from the team. Then, it acts very similarly to the other platforms listed above. However, Feetpics does stand out somewhat in that it has a lot more helpful resources to help users maximize their earnings.
Foap
Foap doesn't have quite such a good deal as other platforms for selling your photos. The app is free, but it takes 50% of your profits.
OnlyFans
OnlyFans is perhaps one of the more well-known platforms for selling 'adult' content for money. However, that does mean that the competition is high – especially because it's not only for feet pics. The upside is that if you are interested in taking photos of other parts of your body, you could gain a lot of popularity on this platform. OnlyFans do take 20% of your earnings.
More Niche Ways to Sell Feet Photos
The above platforms are all set up to host and sell your feet pics to people who are actively looking for them, but what about the more niche ways to sell feet pics and make money? The below sites, perhaps surprisingly, are all excellent ways to make a killing online.
Etsy
Etsy can be a really effective platform to sell your feet pics on, despite it being more well-known for hand-made crafts, jewelry, and small businesses. The good news is that means there isn't that high competition on Etsy, despite 'feet pics' being a popular search term.
Etsy can be a good platform to sell themed galleries – for example, you could do a beach-style photo shoot or a lookbook with different nail varnishes.
eBay
Who knew that there was a market for foot photos on eBay? Apparently, there are quite a few people out there who are willing to pay good money for shots of pretty feet.
If you've got a camera and a good eye for composition, selling feet photos on eBay can be a great way to make some extra cash. Just set up a simple listing, upload your photos, and start taking bids.
Before you know it, you could be making hundreds of dollars per month from the comfort of your own home.
Modeling Agencies
If you have built up a strong portfolio of quality feet pics, you could consider submitting them to a modeling agency.
Modeling agencies will be looking for foot models for clients selling nail polish, foot care products, socks, shoes, jewelry, and more.
Reddit
If you're looking to make some extra money by selling photos online, Reddit can be a great platform to start with. While there are a number of different subreddits dedicated to buying and selling photos, /r/feetpics is one of the most popular options for sellers of foot photos.
In order to start selling on /r/feetpics, simply create an account and post your photos in a new thread. Be sure to include information about price and payment method in your post, and buyers will typically contact you via private message to finalize the sale.
While you won't get rich quick by selling feet photos on Reddit, it can be a great way to earn a little extra cash from the comfort of your own home.
Stock Photo Sites
Nowadays, there are all sorts of stock photo sites where you can sell your photos, and that includes feet pictures. Whether it's to sell a product such as shoes or socks, demonstrate an anatomy point, or highlight nail polish, you could make money by getting picked up by one of these big sites.
Stock photo sites you could try include:
Sell Feet Pics on Social Media
Facebook, Instagram, Twitter, YouTube, and TikTok are all free to use and have enormous user bases, so you've got a ready-made pool of potential customers that you just need to figure out how to target.
You could sell your feet pics directly through social media, or you could use your accounts (keeping your real identity hidden if you choose) to promote whatever platform you're using to host and sell your photos.
If you're serious about selling feet pics, not having at least one social account to promote your account is a big misstep.
Instagram
Being a visual platform, Instagram is primed to support your business and help you grow your following. Here's what you need to do:
First, set up a separate account for your feet photos. This will help you to keep your personal and professional lives separate, and it will make it easier for potential buyers to find your photos. Make sure to include keywords in your account name and bio so that people can easily find you when they're searching for feet photos.
Next, start posting high-quality photos of your feet. Make sure the lighting is good and the photos are well-framed. You can also add filters or edit the photos to make them look even better.
Finally, start promoting your account. Share your photos on other social media platforms, and use hashtags to help people find your photos. You can also promote your account by writing blog posts or articles about selling feet photos on Instagram. If you put in the effort, you'll be able to build a healthy following and start making money from your feet photos in no time!
Facebook
Believe it or not, there's a big market for feet pictures on Facebook. People love looking at pretty feet, and if you've got a good-looking pair, you can make some serious cash by selling photos of them. Here's how to get started:
First, create a Facebook page devoted to your feet photos. Make sure to include a few good shots of your feet in the profile picture area, and write a short description letting potential buyers know what they're looking at.
Next, start posting some photos of your feet. Use filters to make them look as good as possible, and be sure to upload a mix of close-ups and full-body shots. As you build up a portfolio of images, you'll start to attract attention from potential buyers.
Finally, when you're ready to start making sales, set up a PayPal account and add a 'Buy Now' button to your page. Then, it's just a matter of setting your price and waiting for the orders to come rolling in! Who knew that feet pictures could be so profitable?
Twitter
Don't dismiss Twitter as a way to promote your pictures or even find customers. The key is to use the right hashtags which will find your niche – and place a link to Instafeet or whatever other platform you are selling your photos on.
All you'll need to do is sign up to create your account, and add a link in your bio for where people can buy your photos.
Many creators post sneak peeks on Twitter to entice their followers.
TikTok
TikTok could be a great way to promote your business of selling feet pics. Of course, you can only post videos (or a collage of photos), but you could build up a strong following by referring people to the platform you're selling on.
A few ideas for how you could use TikTok to promote and sell your feet pics:
Sign up for a separate account purely dedicated to your feet pics business
Make a lookbook of some of your best work
Share a short video of you walking or moving your feet in a desirable way
You could even go down the educator route and start sharing tips for other people looking to sell feet pics and give insights into the niche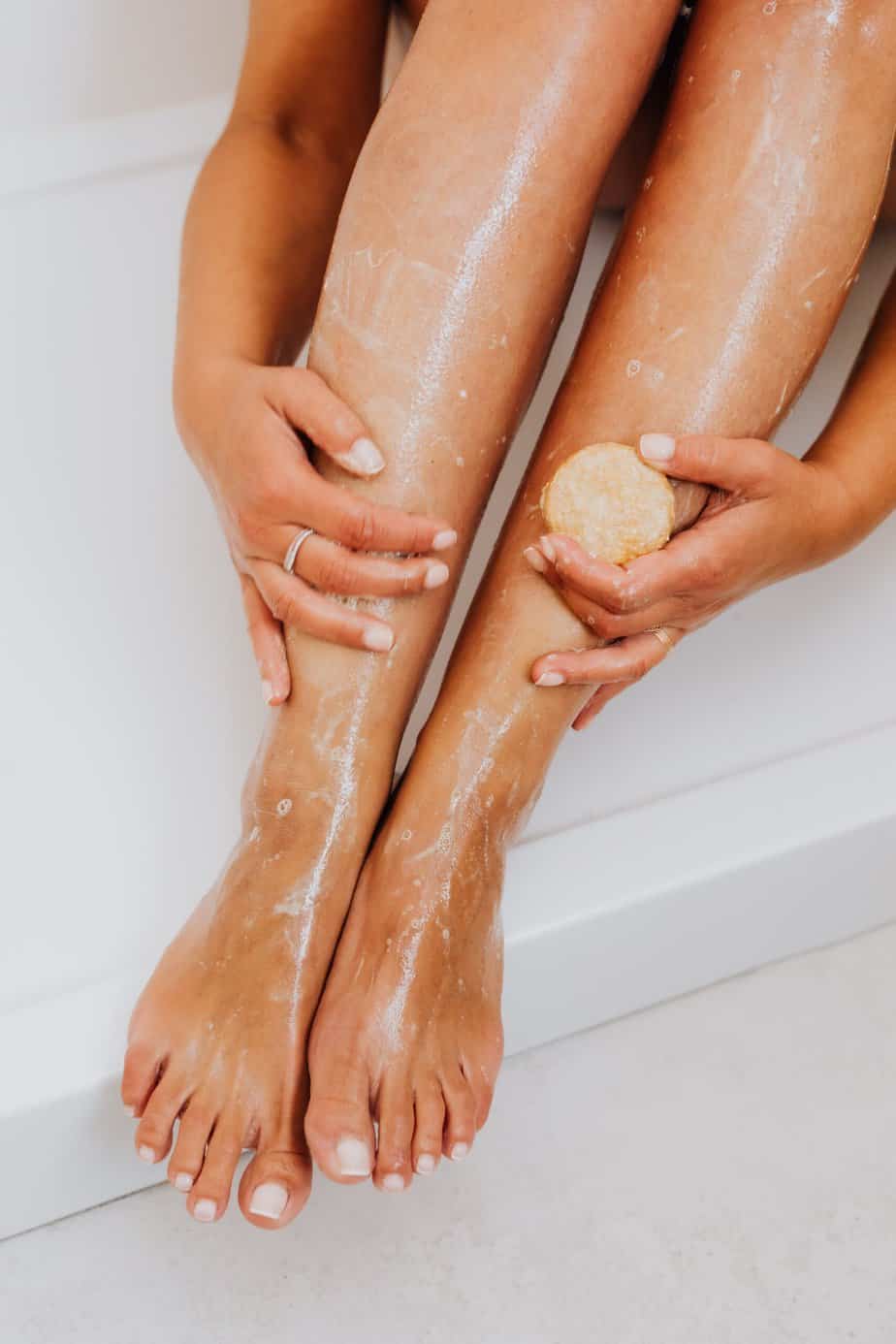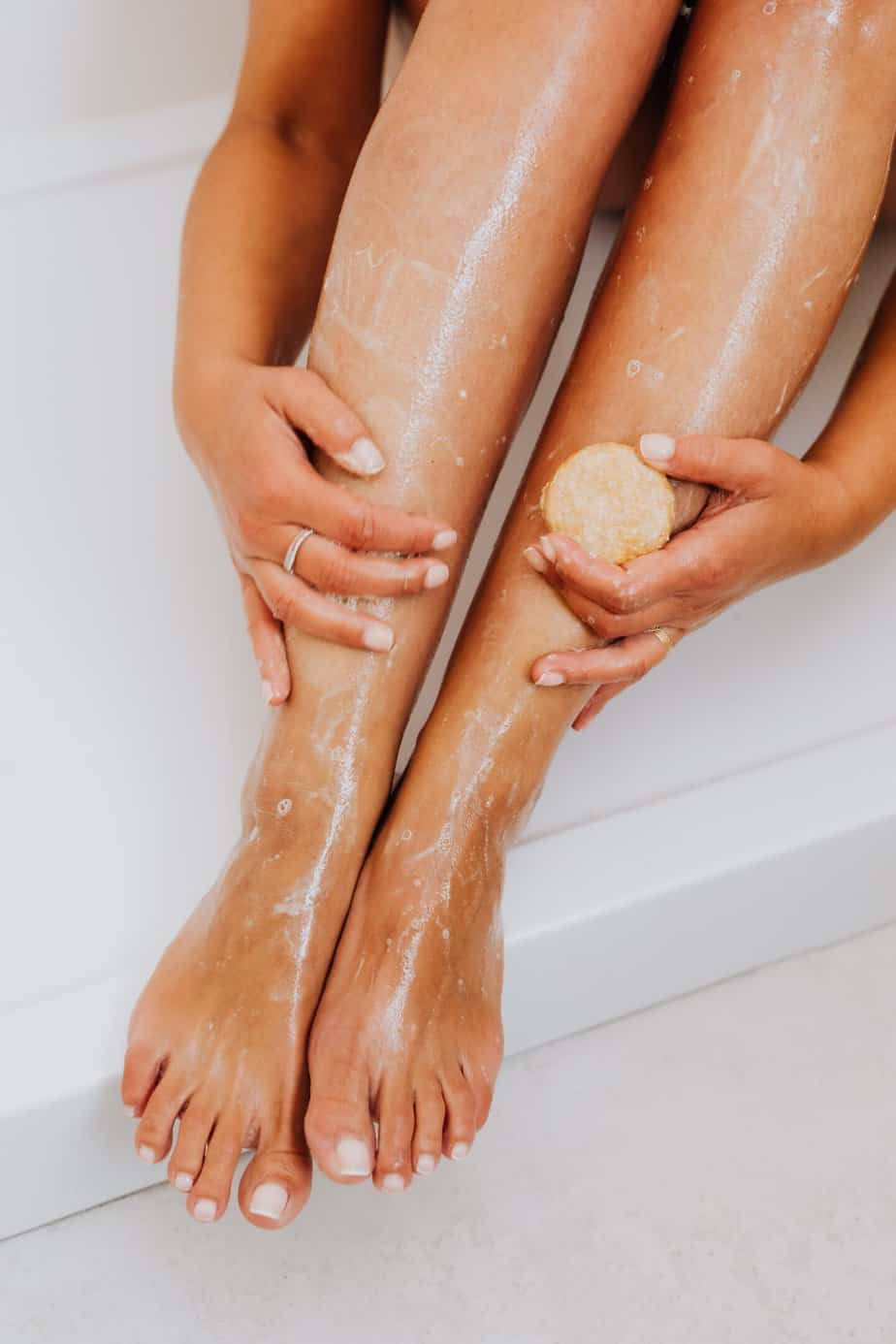 Selling foot pics FAQs
Is selling feet pictures legal?
Yes, selling feet pictures is completely legal, so don't be worried you're doing something untoward! You'll just need to make sure you're tracking your income accurately for your tax assessment.
Is selling pictures of my feet as easy as it sounds?
Believe it or not, selling pictures of your feet can be a viable way to make some extra cash.
There's a growing market for foot pics, and if you've got a good-looking pair of feet, you could be in demand.
Of course, it's not as easy as simply taking a picture of your feet and putting them up for sale. You'll need to find the right platform to sell on and put together a good portfolio of pictures.
If you're willing to put in the work, selling feet pics can be a fun and easy way to make some extra money. Who knows, you might even end up enjoying it!
Where should I sell foot pictures?
A large and established platform such as Instafeet is one of the best places to sell your feet pics. The site provides a great mainframe for setting up your business and will help you keep safe online.
The only downside of selling feet pics on Instafeet is that there's already a fair bit of competition.
How much money can I make from selling feet pics?
How much money you make from selling feet pics really depends on two things: how many buyers you have, and how much you're charging.
Of course, the more you charge, the more you'll make per purchase. However, if you're just starting out and building your following, it may be better to price yourself down to encourage more people to sample your photos.
There are a few factors that will affect how much money you can make, including the quality of your pictures and how many people are interested in buying them. Generally speaking, selling feet pictures can be quite profitable, especially if you're able to find a niche market.
For example, some people may be willing to pay more for pictures of feet that are unique or have a special feature, such as long toes or perfectly shaped nails. So, if you think you have what it takes to take good quality feet pictures, then selling them could be a great way to make some extra money.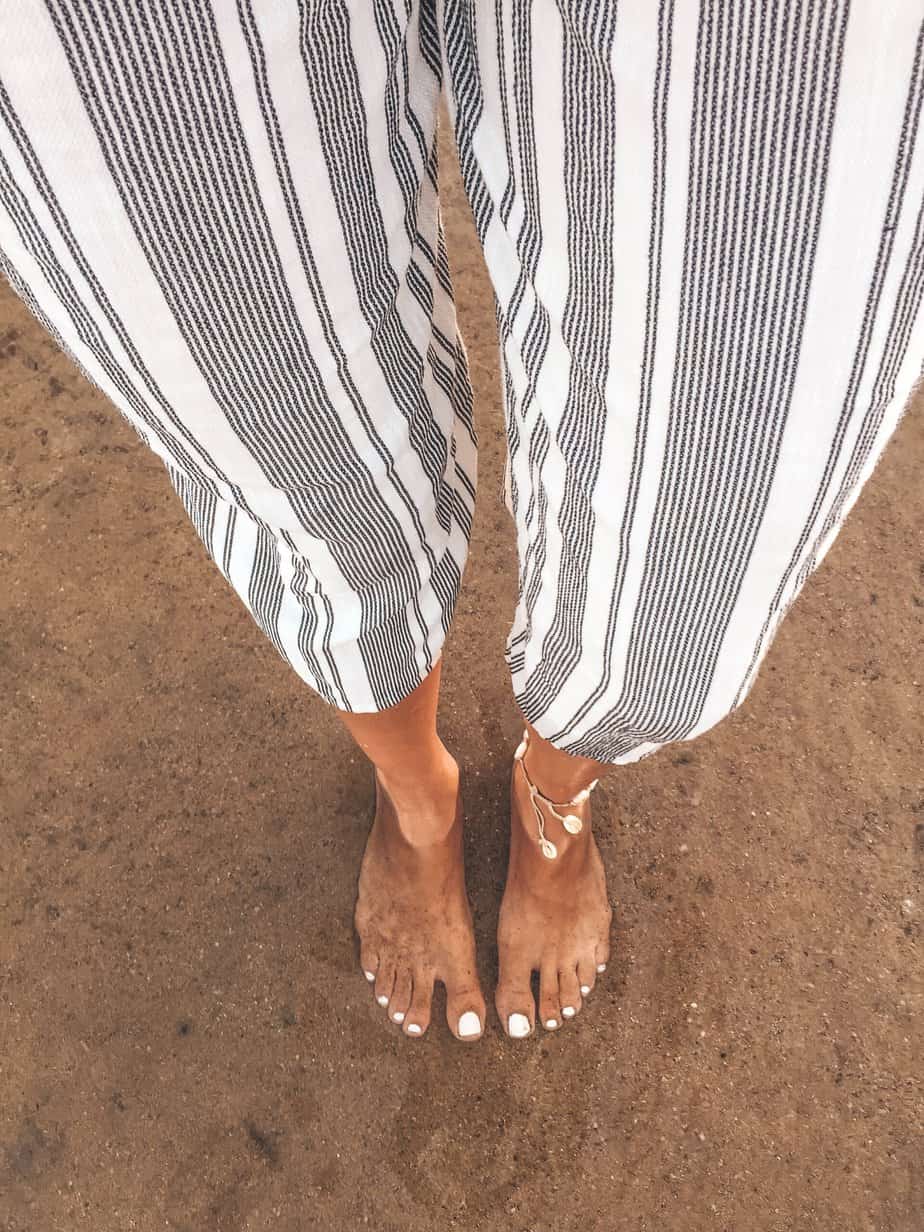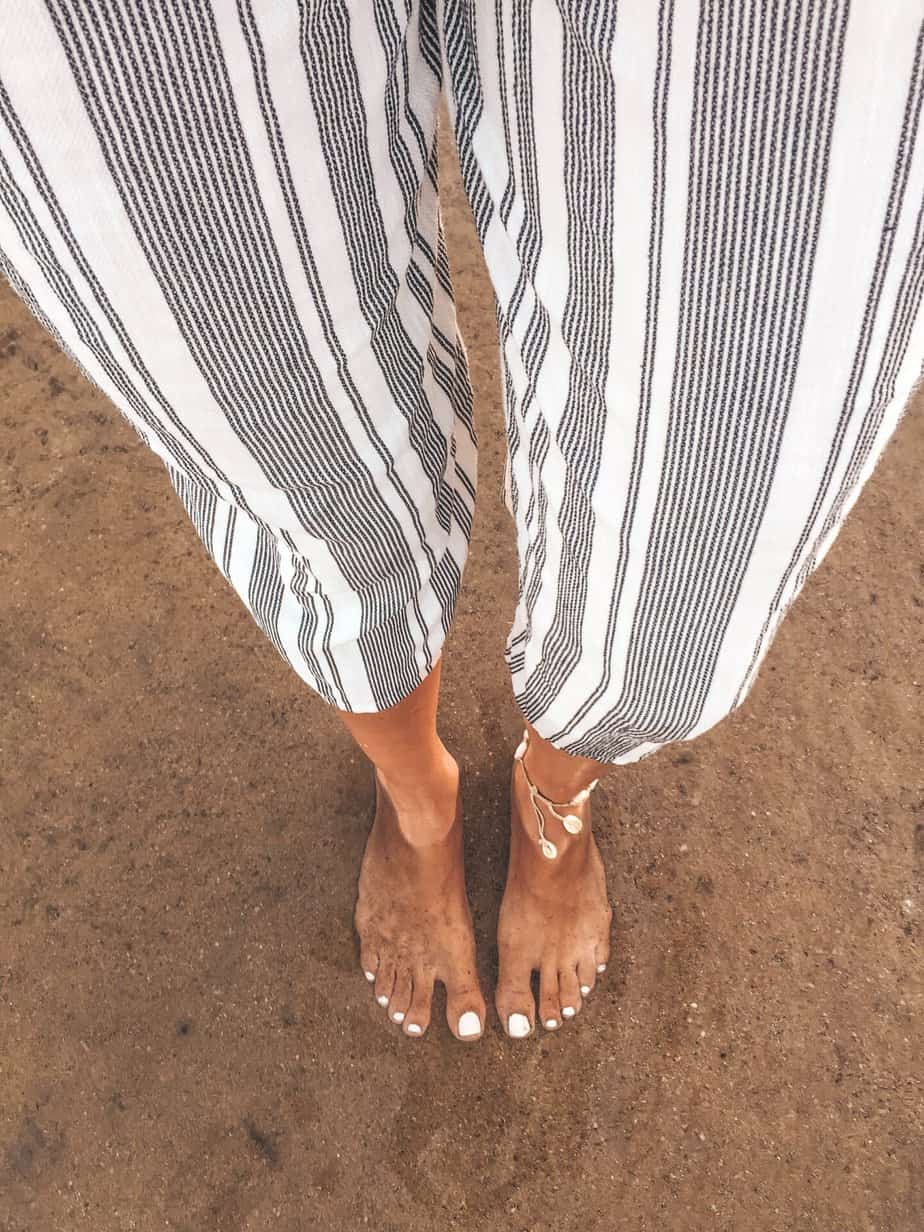 Do I need to pay tax on feet photo profits?
Yes, any money you make from selling feet pics will be classed as income, so you'll need to declare it to your relevant tax authority.
Is it dangerous to sell feet pics?
No, it is not inherently dangerous to sell feet pics – any more so than it is to sell anything else. However, when operating online and dealing with strangers, there are some steps you may want to take to keep yourself safe.
Create a secret identity: If you feel uncomfortable about people seeing your face or are worried about people you know finding out you're selling feet pics, you could create a persona so there's no personal information shared about you.

Remove the metadata from your images: This often includes the date a photo was taken, author, file name, location etc. A google search will show you how to delete the metadata from your images and videos before uploading them to the site.

Make sure your photos don't give personal information away: Double check the backgrounds of your photos don't include information that could give away your identity or location. For example, avoid taking photos in front of your home, with any letters, parcels etc in view, or anything that gives an indication of who you are.

Watermark your images: A watermark on your images will ensure your content does not get stolen without your permission.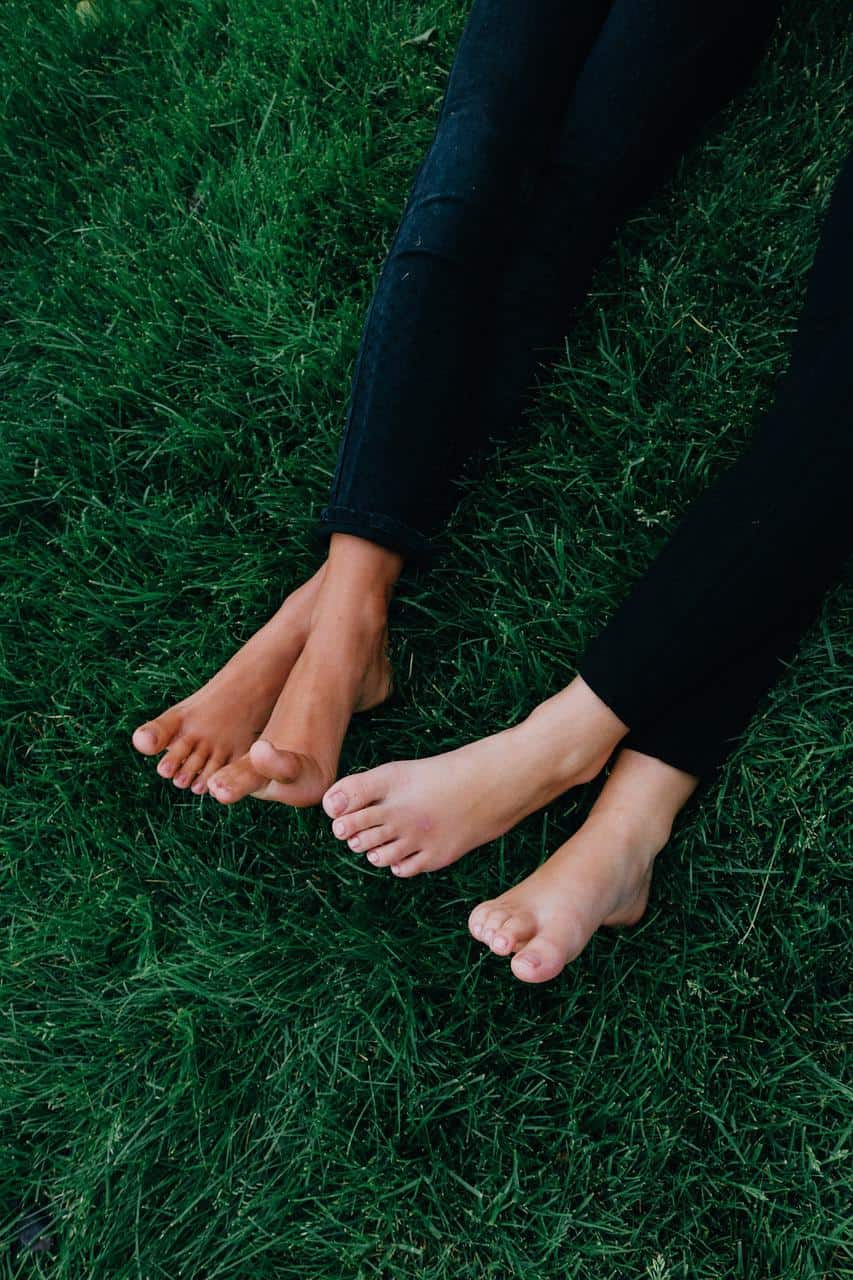 How to take feet pics:
Taking pictures of your feet can be a fun and creative way to show off your favorite shoes or nail art. But if you're not used to taking photos of your feet, it can be a bit of a challenge. Here are a few tips to help you get started:
Find a good angle
Ideally, you want to take the photo from slightly above, so that your feet are nicely framed and the background is visible.
Take care of your feet
Make sure your feet are clean and dry – no one wants to see muddy toes! A neat pedicure can make a huge difference. See more tips on foot care below.
Think about lighting
If you're using flash, be sure to point it away from your feet so that you don't end up with glare or shadows. Finally, have fun with it! Don't be afraid to experiment with different poses or angles.
Ideally, natural light is going to be best for displaying your feet in the best way.
Get the pose right
Popular foot poses include:
Feet crossed at the ankles
Laying on your front with your knees bent and ankles crossed
Showing the soles of the feet
Displaying the arches of the feet
Top Tips for selling feet pics
Focus on your following
Social media can be instrumental for growing your following and therefore increasing the number of subscribers (i.e. buyers) you have on your chosen platform. Hashtags can be helpful here, too.
Additionally, you may want to consider any custom orders/special talents that will set you apart from the crowd. For example, do you have notably small feet or high arches, or would you be willing to sell videos as well as photos?
Take Top Quality Pics
Of course, the quality of your photos is of the utmost importance. To start out, your phone camera should be high enough quality to produce some great shots, but you may want to consider a more professional camera if you are going to try to turn this into a real side hustle.
Consider Using Props
If you're selling feet pics, props can help add interest and variety to your photos. Perhaps you have a pair of shoes you love or a special piece of jewelry that goes well with your outfit.
You can also use props to highlight your activity – for example, if you're selling pictures of your feet at the beach, sandals or flip flops would be a great addition. Whatever props you use, make sure they complement your feet and add to the overall appeal of the photo.
Think About The Background
It's important to have a nice background. This doesn't mean that you need to invest in an expensive backdrop or anything like that – a simple, clean sheet or towel will do the trick. Just make sure that the background compliments your feet and makes them look their best.
Secondly, make sure your nails are well-manicured. This will help your pictures look professional and polished.
Finally, take some time to experiment with different angles and lighting – both of which can make a big difference in the quality of your photos.
Care For Your Feet
If you're selling feet pics, it's important to take care of your feet! Luckily, there are a few simple things you can do to keep your feet looking their best.
Start by washing them every day with soap and water. Be sure to get between the toes, and don't forget to scrub the heels, too. Next, apply lotion to help keep the skin soft and supple. You may also want to use a pumice stone to remove any dead skin cells.
Finally, make sure you're wearing clean socks and comfortable shoes that fit properly. By following these simple tips, you can help your feet look their best – and maybe even make a few extra bucks in the process!
Check out the competition
One important rule of thumb when selling feet pictures is to always be aware of your competition. With the proliferation of social media, it's easier than ever for people to share photos of their feet – which means that there's a lot of competition out there for buyers.
However, this doesn't mean that you can't be successful in selling feet pictures. There are still plenty of people who are willing to pay good money for quality feet photos. The key is to find your niche and focus on offering something unique that your competitors can't match.
Whether it's a certain style of feet or a special camera angle, if you can offer something different, you'll be more likely to find success in the feet picture market.
Good foot poses
When selling feet pictures, it's important to strike the right pose. After all, you want your feet to look their best! Here are some tips for getting the perfect shot:
– Stand in front of a plain background so that your feet are the focus of the picture.
– Make sure your feet are clean and well-pedicured. Nobody wants to see dirty feet!
– Place one foot slightly in front of the other so that both feet are visible.
– Angle your feet so that they look natural and relaxed. Avoid placing them directly side by side.
By following these simple tips, you'll be sure to get great shots of your feet – and sell plenty of pictures!
Promote Your Content
If you're selling feet photos, one of the best ways to promote your content is through social media. Platforms like Instagram provide a great way to reach potential customers and showcase your work.
When posting photos, be sure to use hashtags and tag relevant accounts. This will help potential buyers find your content and learn more about what you're offering. In addition, consider running social media ads. This can be an effective way to reach a larger audience and generate interest in your photos.
By promoting your content on social media, you can reach a wider audience and sell more feet photos.
---
The only thing left to do now? Get out there and start selling! By this time next year, your toes could be the next superstars of the foot-content world – it's all up for grabs.
Related Articles: