We may earn money or products from the companies mentioned in this post, and as an Amazon Associate I earn from qualifying purchases. Please see my full disclosure for more information.
Thanksgiving is a special time of year to spend time with your loved ones, but anyone who has hosted a Thanksgiving day dinner before will know how quickly costs for all that delicious food, drink, and decorations can add up. To help reduce some of that stress, this article addresses a few smart ways to save money on Thanksgiving day dinner.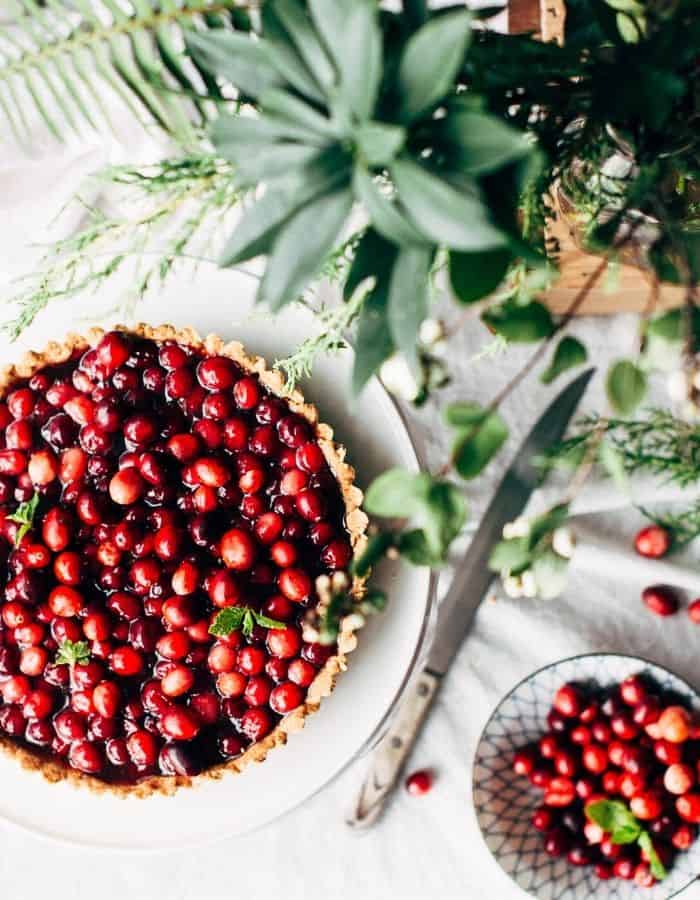 According to a survery from Credit Karma, 42% of Americans will go at least $500 into debt for the holidays – and it really, really is not worth it. There is no holiday that is worth giving yourself months of money worries and stress over.
Saving money on these events doesn't have to mean making huge sacrifices on your Thanksgiving day dinner menu – it just means spending smarter, and being prepared. Small but effective habit changes which ensure you're putting your money towards the right things.

12 Brilliant Tips To Save Money On Thanksgiving Day Dinner
1. Plan Early
Start planning a couple of weeks ahead of the day (so hopefully you're not reading this the night before Thanksgiving!).
Your plan should cover:
what you'll be cooking,
grocery lists,
any equipment (serving items etc) you might need
who is making what if you're doing more of a potluck dinner,
guest list
seating arrangements
if you have enough glasses, plates, chairs, space for the food to go on etc
decorations
timings
Thinking about all of this things plenty in advance will give you time to identify any obstacles and find solutions – so the day itself runs smoothly and without sudden panic-purchases.

2. Create a Menu
Creating a menu is one of the best things you can do to help yourself save money on Thanksgiving dinner.
Think about how many courses you'll be serving, how many main dishes, side dishes, condiments and sauces you'll need, and how your meal will flow from course to course.
Then, you can start creating your Thanksgiving grocery list with everything you'll need. You can tick off items you might already have (spices, oil, herbs etc), and start shopping for non-perishables well in advance.
3. Focus on making a few really great dishes rather than lots of mediocre sides
Linking to the above point, when you create your menu, think about honing it down so you can focus on fewer fantastic dishes rather than trying to cater for each and every preferance.
For example, rather than trying to cram pecan pie and sweet potato pie and greens bean casserole and brussel sprouts into your menu already filled with your family's staples, try to narrow it down. Make one amazing, mouth-watering good pecan pie and an out-of-this-world green bean casserole as your side dish and focus on your main dishes (turkey or your meat-free alternative, potatoes, stuffing, gravy etc).
If having two similar items are non-negotiable, you can always ask someone else to contribute that dish (see below point).

4. Ask others to help out/contribute a dish
A good way to save money on Thanksgiving dinner is to turn your meal into a potluck, wherein everyone contributes one or two dishes to the meal.
If you've got a large family, this can be a fantastic way of getting everyone involved (taking the burden off the same person hosting every year..!), saves a lot of money, and can result in a fun and unique Thanksgiving dinner with a huge selection of dishes to choose from!
If narrowing down your menu doesn't appeal (or you can't decide what to leave out!) this is a good compromise.

5. Do your shopping before the rush
Be prepared and save money on your Thanksgiving items by shopping about two weeks ahead of time when retailers are typically offering the biggest discounts and deals.
It's around this time that you should be able to pick up great deals on things like your canned goods and non-perishables, as well as beverages, napkins and tableware, and some budget-friendly decorations.

6. Buy shop-own produce
When it comes to your Thanksgiving dinner essentials – brussel sprouts, sweet potatoes, cranberry sauce, stuffing ingredients etc, opting for own-brand produce is a much more cost-effective strategy.
While paying a little more for items such as wine and turkey is sensible for quality and sustainability, when it comes to other items you're more paying for the packaging than the food itself, so the store's own brand is just as good as the branded stuff.

7. Shop seasonally
Shopping seasonally is one of my number one tips when it comes to staying healthy on a budget. After all, growing our own vegetables has really taught my family just how much money we can save by growing seasonal vegetables throughout the year!

At Thanksgiving, seasonal produces includes things like carrots, squash, root vegetables, brussel sprouts, and beets.
Rather than shopping for canned products (canned cranberry sauce, canned pumpkin puree etc), you may find you can save some cash by looking out for the fresh produce that are in season.

8. Consider buying some things in bulk
Buying in bulk always pays off if you are going to use what you buy. For example, you can save a lot of money by buying your pantry staples in bulk that you know will be used both for your Thanksgiving dinner but also in the weeks after. This can include things like:
Flour
Oil/butter
Herbs and spices
Nuts

9. Look out for promotions and coupons
Most stores will start releasing their Thanksgiving promotions and coupons at least a month in advance, so keep an eye out for savings you can make on things that won't go out of date.

As well as coupons you can find in the store itself, looking online at cashback sites such as eBates, Honey, and Rakuten are good options.

10. Make your own decorations
Rather than spending your hard-earned cash on decorations you'll get out just once a year (and probably forget about by next year and end up buying even more!), why not make your own decorations instead?
This is a great way to save money on your Thanksgiving dinner and also get the kids involved in a fun craft if you're looking for a way to spend a rainy afternoon, too.

A few ideas I love:
– Golden holiday table by Just Destiny
– "With Thankful Hearts" Printable from Catch My Party
– Fall Leaf Mason Jar Candles
– Easy Toilet Paper Pumpkins
– Acorn Bunting
– Thanksgiving Printable Place Cards

11. Use what you already have
Don't feel the pressure to buy brand new things specifically for Thanksgiving. When creating your menu, scan through your cupboards before you buy in all your produce.
Do you already have something that could make a reasonable substitute? You might find that you already have all the pantry essentials, herbs, and spices that you need.

In the same vein, take shortcuts if you need to. Omitting one or two herbs or spices in a big dish won't make a huge impact on the flavor of the meal, but if could make a big different to your budget and how much waste you have at the end of the holiday.
Look out for ingredients that are only used in one recipe and consider cutting them out altogether to save money on your Thanksgiving dinner.