We may earn money or products from the companies mentioned in this post, and as an Amazon Associate I earn from qualifying purchases. Please see my full disclosure for more information.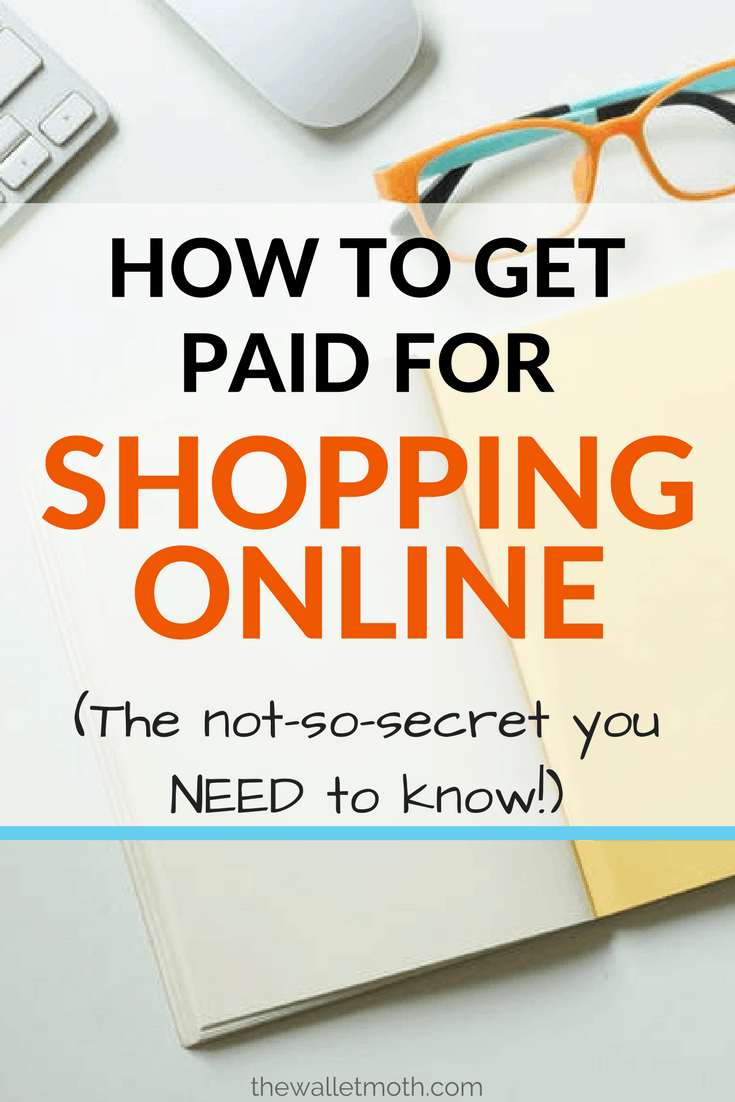 Hey everyone, hope you're all having a fantastic week! I'm currently enjoying one of the true perks of being a digital nomad: air con on high, chill-hop tunes on full blast, and a huge supply of Pretzel M&Ms by my side – if you haven't tried them, do! ? Today, I'm going to cover one of the most under-utilized secrets on the internet – how to get paid to shop online.
No, this is not a scam. No, it's not even clickbait (c'mon guys, would I do that to ya?). There are sites online that will pay you for doing your online shopping as normal.
Introducing Ebates, the number one free cashback site that will pay you for shopping online. (Tip: Not from the US? I got you – scroll down for an amazing UK alternative).
Wait, what? I hear you. It doesn't sound right. But Ebates found a not-so-secret loophole in the world of affiliate marketing that allows them to give back to their customers. This is how:
How to Get Paid to Shop Online
When you shop at your favourite retailer through the Ebates website, those retailers pay Ebates a commission for sending you to their site. Ebates then shares that commission with you. It's really that simple.
Read Next: 15 Amazing Budget Hacks to Save Up to $12,000 This Year
How Will I Get Paid with Ebates?
Getting your cash back is really simple with Ebates – you can just sign up for free here (this is my referral link, meaning you'll receive $10 in cashback simply for signing up, and Ebates will give me some credit too – win-win!) and register your email, and you'll then receive your cashback by check or PayPal (my preference). 
The form you have selected does not exist.
What Retailers Can You Shop Online with?
The list is huge. Just a few of the retailers you can shop with via Ebates include:
eBay

Amazon

Nike

Macy's

Target

Groupon

Etsy

& tonnes more!
Read Next: 60+ Easy Ways to Make & Save More Money Every Single Month
Is Ebates Legitimate?
Yes, totally. Millions of people are already taking advantage of earning cash back from their online shopping, and I'm sharing this information with all of my readers because it's too good a deal to miss out on.
You can even shop with coupons and promotional codes via Ebates, so you don't even have to pay full price to take advantage of the cashback offer.
If you sign up with Ebates using my link today, you'll also get a $10 welcome bonus the next time you spend $25.
UK Alternative!
If you're from the UK, you need to check out TopCashback, the UK's highest paying cashback site.
With over 6 million members, this site is completely legitimate and guarantees the highest level of cash back for your online purchases. It's been rated as the number one cashback site by multiple news outlets and includes cash back deals from major UK retailers including:
Tesco

Debenhams

Argos

M&S
Signing up to TopCashback is also completely free, so I highly recommend trying it out today and seeing how much you can get paid to shop online like you were already planning on doing!
Have you used Cashback sites to save money in the past? Do you have a favourite that I haven't mentioned? Let me know in the comments below!
Psst…have you grabbed your freebie from me yet? Click HERE for exclusive access to my Freebie Library, featuring cover letter templates, frugal living printables, free ebooks and so much more!