We may earn money or products from the companies mentioned in this post, and as an Amazon Associate I earn from qualifying purchases. Please see my full disclosure for more information.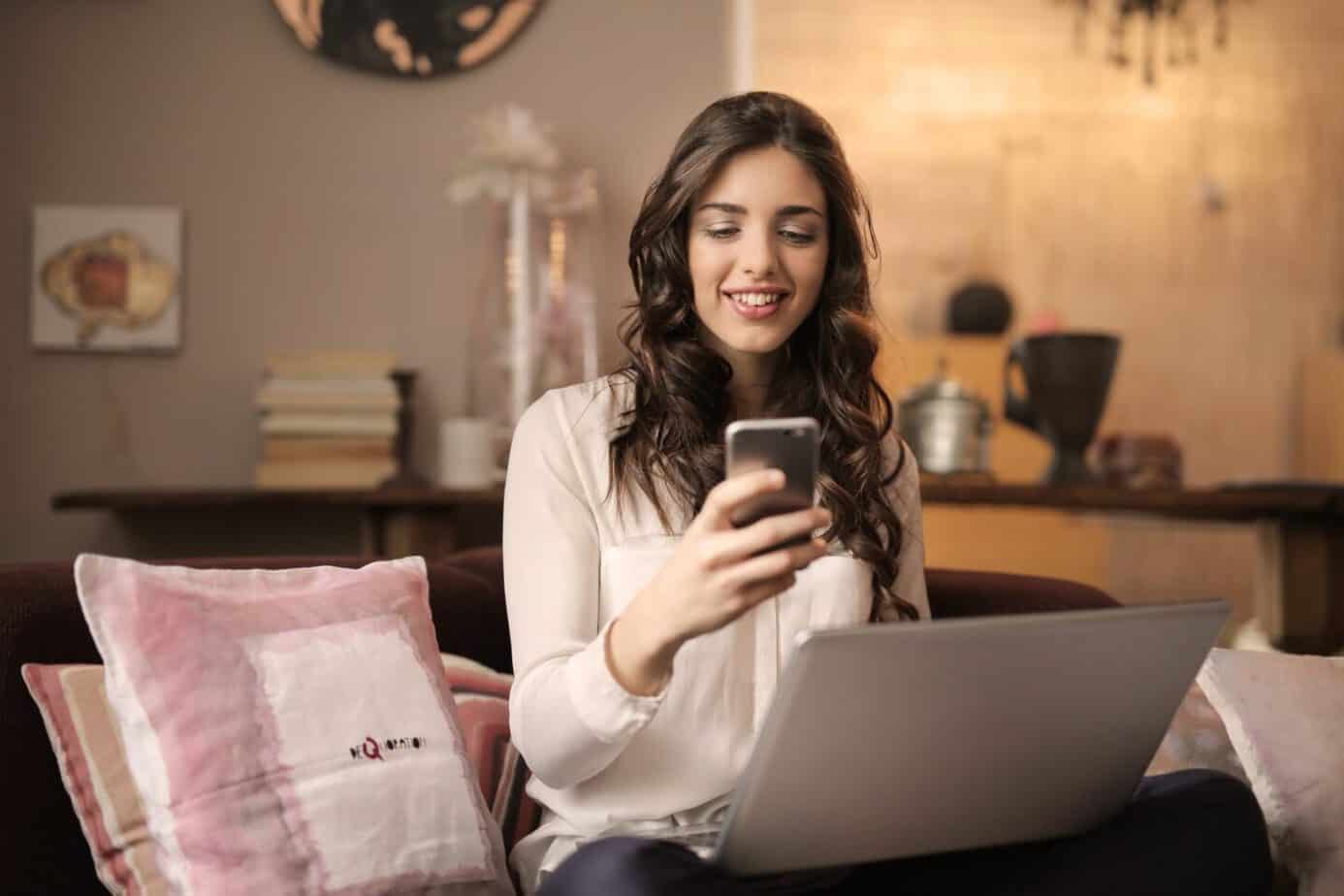 Finding online jobs for teens really isn't hard these days.
With the world constantly adapting to make room for the online era, there are plenty of safe, legitimate ways to make money as a teen – which is good news, since life isn't exactly cheap for teenagers these days!
I've had a job ever since I was 16 years old, and I can say from first-hand experience that learning how to save money from an early age will set you up for financial success as an adult.
Whether you plan to continue your studies after school or go straight into full-time work, having a stash of savings from online jobs can put you at a huge advantage – and the beauty of the jobs listed below is that you can do them from home in your spare time.
This list features the best online jobs for teens – read on to find out how to make money as a teen from home.

14 Best Online Jobs For Teens:
1) Online Surveys
Online survey sites give you the opportunity to earn money by filling out market research surveys that brands will use to improve their products for their target market.
This is one of the best online jobs for teens because you can fill out as many surveys as you have time for – although fair warning, it can take some time to make a large sum of money with survey sites only.
Below are some the best survey sites for teens to sign up to for free:
Swagbucks
Swagbucks is one of the most popular online survey sites there is, offering plenty of legitimate opportunities to earn money by filling out surveys for brands.
To earn on Swagbucks, you simply need to:
Sign up and register your email address (for free)
Complete surveys to earn points aka Swagbucks
Redeem these points for gift cards or cash
How long it will take you to earn enough points depends on how many surveys you are completing – as a rough guide, one survey will typically earn you around 60 points, and a $30 PayPal cash card will 'cost' you around 3,500 Swagbucks.
A good reason to join Swagbucks is that they'll give you a bonus simply for signing up (for free).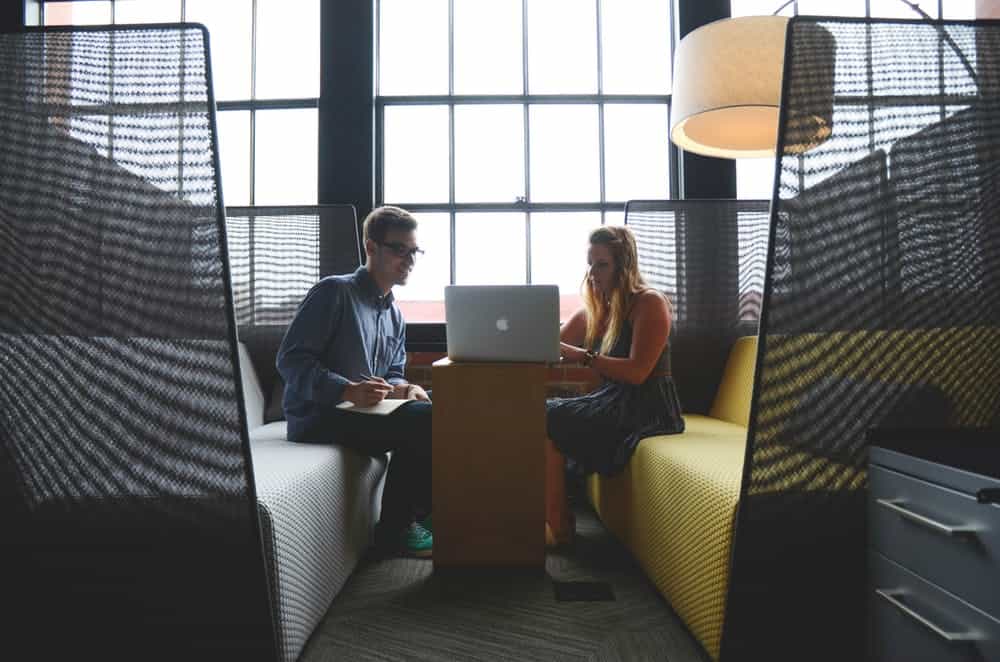 PanelPlace
PanelPlace is another popular survey site with plenty of opportunities to earn money online by filling out surveys. This is a really well-established website with hundreds of great reviews.
Much the same as Swagbucks, you can sign up for free (and get 10 points as a signup bonus) and then find opportunities to earn points by filling out market research surveys.
Then, you can exchange your points for vouchers or cash.
Sign up to PanelPlace and receive your 10 bonus points for free.


2) Playing Games & Watching Videos On Swagbucks
As a secondary option, you can also use Swagbucks to earn money by watching videos and ads, and playing games.
Again, it's not a huge money earner – but it's a great online job for teens looking for a little extra cash.


3) Tutoring
If you're doing well at school and think you'd make a good teacher, being a tutor is one the best online jobs for teens – you're already learning the subjects anyway, so this should come second nature to you!
A few fantastic platforms that will hire teens as tutors are:
SameSpeak
SameSpeak will hire tutors 16 years old and over – but you do need to speak English as your first language as you'll be teaching non-native English speakers how to speak English.
Tutors can earn up to $10 an hour teaching for 30 minutes, and you'll be paid via PayPal once you've earned $100 or more.
SameSpeak provides all the materials you need in order to teach English effectively, including class instructions and audio of a sample lesson to help guide you.
instructions appear in each lesson
an instruction page is provided on the site
audio of a sample lesson is available
Verbal Planet
Verbal Planet is another online tutoring platform that allows people to teach their native language to non-native speakers. A great thing about this site is that they offer a lot of different languages (at least 30+) so people from all over the world can sign up.
Verbal Planet is free to use and offers a lot of flexibility with when you can teach and who to, so is a great option for teens looking to make money in the evenings so it doesn't interfere with school.


Preply
Preply connects people with online tutors all over the world, with tutors for a wide range of languages.
This website is free to sign up to, and you don't need to be a qualified teacher in order to be a tutor. Their best tutors earn up to $550 per week, but you can be flexible with your hours depending on what suits you best.


4) Walking Around With Sweatcoin
Sweatcoin is a free app that tracks your steps throughout the day and converts them into cryptocurrency (aka Sweatcoins) which you can then redeem for cash, vouchers, or different marketplace deals of the day.
The best thing is that this isn't even one of the 'real' online jobs for teens – it's just a clever way to make some extra cash by being active every day!
You do need to be 13 or older in order to use Sweatcoin.


5) Freelance Writing
Working as a freelance writer is a great online job for teens who are interested in adding some real work experience to their CV later in life.
Remember, it doesn't matter if you're 17 or 70 – if you have the right skill set, you can get hired for freelance writing jobs. The below platforms are great for finding freelance online jobs for teens:
Upwork
Upwork is actually the very first platform I used when getting started as a freelance writer.
One thing you need to know before signing up to Upwork is that there are a lot of job postings that want you to do a lot of work for ridiculously low pay.
I'm not telling you that to put you off, just to warn you that success on Upwork does require a little work to filter the genuine clients (and there are plenty!) from the time-wasters. That being said, Upwork is a great platform for gaining some experience (and making money) as a newer writer.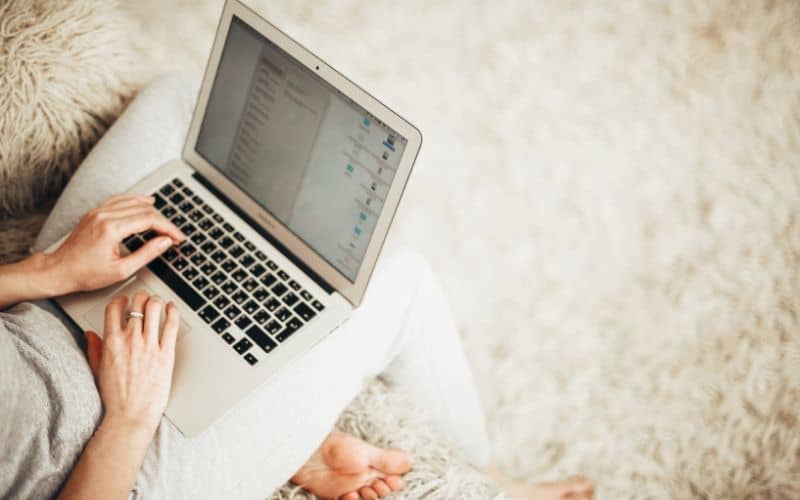 Fiverr
Fiverr is another good platform for finding freelance writing online jobs for teens, as well as web design, graphic design, and more jobs if that's more suited to your skillset.
When it comes to these platforms, having some positive testimonials can really make a difference when it comes to how many jobs you actually win, so controversial as this advice may be: don't be afraid to accept one or two low paying jobs in the beginning if it means you get a good review in return.


6) Playing Video Games On Twitch
Playing video games is one of those dream online jobs for teens: what could be better than doing what you already love and getting paid for it?
Twitch has really exploded in popularity over the past couple of years, and the competition to make a big name for yourself is high – but that doesn't mean it can't be done.
You'll need to put some consistent work in to make this a viable income stream, but it is a real way people are earning great money.
How do people make money on Twitch?
Through ads – much like YouTubers make money from ads, or website owners make money from the ads that you can see right now.


7) Selling On Etsy
Setting up an Etsy shop is a great online job for teens who like to be creative and like the idea of setting up their own business.
You can sell either digital products on Etsy, such as scavenger hunts, party quizzes and games, and downloadable prints (great if you're artistic and good with design!).
Alternatively, you can make money on Etsy by selling crafts – see the top best ways to make money on Etsy with crafts.


8) Being An 'Influencer' On Instagram
Instagram isn't just a platform for sharing photos these days – for many people, it's a legitimate way to make money.
Instagram influencers make money through brand deals, often with the higher the number of followers you have meaning bigger deals (aka more income).
Obviously, becoming an Instagram influencers needs some serious work and photography skills, and isn't really an appropriate job for young teens (always consult your parents, for any of these!), but if you're thinking of creating an account sharing food photos or arts and crafts, this could be a great option.


9) Sign Up To Care.com
Care.com connects families with caregivers, both for children and for pets. If you've had some experience babysitting, this can be a great way to reach more people in your neighbourhood.
The platform will allow you to upload your previous experience, a profile photo, and a bit about you, and will then connect you with families looking for a babysitter or pet sitter nearby.
You can also list your average hourly wage on Carer.com, giving you a great starting point to negotiate your rates with parents.


10) Be An eBay Seller
eBay does have age restrictions, but under 16-year-olds can use their parents account with permission, so being an eBay seller is a perfectly legitimate online job for teens.
eBay sellers make money by buying items at a discounted price (anything from video games, clothes, to toys can do really well), and then making a profit by selling them on eBay.
If your parents are happy for you to use their account and store some stock at home, this could be a great side hustle for any age.


11) Make YouTube Videos
The online world is turning more and more visual – with more people watching videos and want photo-heavy content than ever before.
Making videos to supplement one of the above business ideas, or even as a side hustle on its own, could be one of the most fun online jobs for teens.
How do YouTubers make money?
YouTubers typically make money in a number of different ways. First, they earn ad revenue on their videos (more views = higher ad revenue). Secondly, YouTubers with higher following will often partner with brands to make sponsored videos, which they're also paid for.
To be a successful YouTuber you need to pick the right niche – things like cooking videos, gaming channels, and even toy reviews are very popular.


12) Slice The Pie
Slice the Pie is the largest paid review site on the internet. Putting it simply, Slice The Pie will pay you for your opinions.
The better your reviews, the more you earn.
You can leave reviews for clothing, songs, and even advertisements, and you'll be paid via your PayPal account once you've earned more than $10.


13) Start a Podcast
Podcasts are really popular these days, and the best thing about them is that you can make a podcast on literally any subject you want to!
Podcasts earn money, again, through advertising, so you need a unique idea that people want to listen to. Maybe a podcast about being a teenager, targetted to other teens?!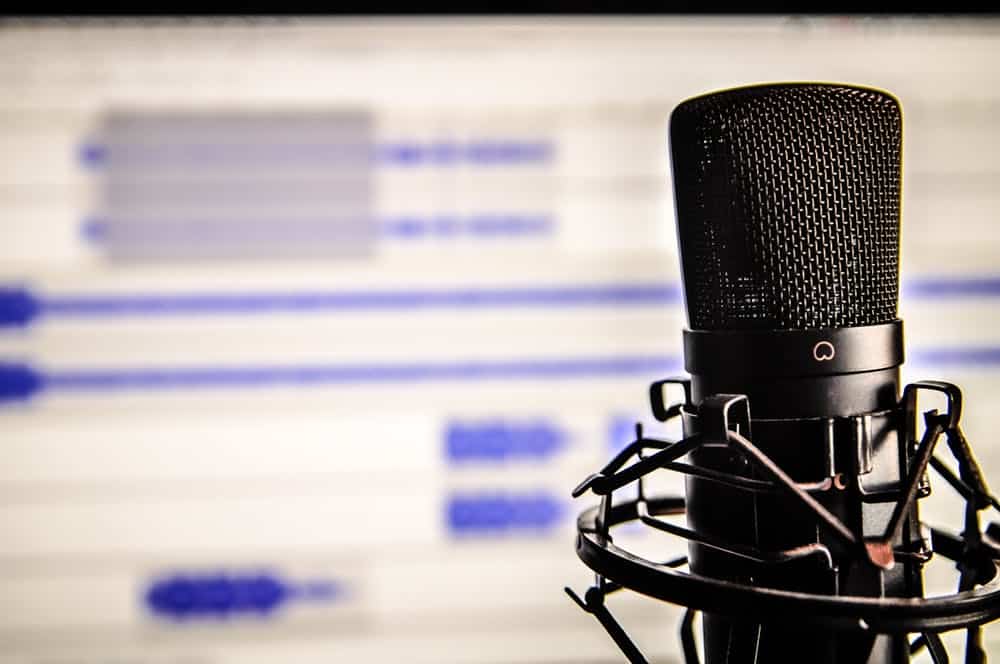 14) Sell designs on CafePress or Redbubble
CafePress and Redbubble allow you to upload your designs to be purchased on mugs, t-shirts, prints, pillows, and other items.
This can be a great online job for teens who love to be creative and is a great way to generate a passive income.
How to earn money on CafePress?
You'll be paid in commission, so every time someone buys a product with your design, you'll get a percentage of that sale.
Read the ultimate list of over 25 legitimate ways to make money online!
---
What You'll Need:
Parent's Permission
I think it's always a good idea to consult with your parents on the job most suitable for you, so they can ensure you're staying safe online and doing everything properly.
Remember, I don't know your individual circumstances, so I can only provide a general guide – your parents know much better what job could suit you best.


PayPal Account
Most of the jobs above will pay you via PayPal, so having an account already set up is a good idea.
Paypal is free to register to – you just need your email address.


Alternatively, you can find a job that's not online! Jobs like retail work, babysitting, hairdressing, internships, wait staff etc are all viable jobs for teens, so don't lose hope if none of the above options suit you.
I hope this list has given you some good ideas for online jobs for teens – good luck!