We may earn money or products from the companies mentioned in this post, and as an Amazon Associate I earn from qualifying purchases. Please see my full disclosure for more information.

In this post, you're going to learn how to make money online to increase your income fast in one day.
Having extra cash to play with gives you so much more financial freedom and over time, that can really change your life. So when you realise that there is actually a tonne of ways you can easily up your income and even make quick money in one day, or even increase your earnings by a few hundred dollars every single week, things get kind of interesting.
With that extra cash, you could do so many more things. You could:
Pay of your debt
Save for a house
Have more free cash to invest in a business venture
Build a strong emergency fund, put more into your pension or a savings account
Consider leaving a job you hate for something you really want to do
Have a little more wiggle room for doing the things you love!
The good news is, you don't have to wait a year for your boss to maybe give you a raise on your monthly income. In fact, diversifying your income outside of your 'regular' job is a great idea anyway.
Have multiple streams of income gives you more opportunities to earn money and providing a stable foundation of income should one stream suddenly fail (if you were made redundant, for example, having another stream of income could be invaluable).
Making extra money doesn't need to require a lot of time, either. You don't need to get a second job and you don't need to be slaving away for hours every evening. The below ways to make money online requires maybe two hours tops – just sit with your laptop when you're watching TV in the evening, and you could be making up to $100 extra each day.
QUICK-FIRE TIP: My passion for effective online side hustles is what eventually lead me to blogging. I was making $1,000 from my blog within a year of starting it – and that was with a lot of mistakes that you can avoid by reading the guide on how to make money blogging.
The below ways to make extra money each month are great whether you're employed full-time and want to up your income, or if you're a student or stay-at-home parent looking for some creative ways to make some more money on the side!
Let's dive in.
HOW TO MAKE QUICK MONEY IN ONE DAY: 30 CREATIVE WAYS TO MAKE MONEY ONLINE
1. Market Research
Market research companies collect data on things like spending habits, consumer trends, and your opinions on branding in order to allow companies to better market their products.
This research is almost always conducted via a simple online survey and is an effective way for anyone to make money online.
If you haven't signed up to participate in market research before, I'd recommend signing up with Swagbucks first.

Swagbucks are one of the most well-known, legitimate websites for market research and surveys, and currently, offer a $10 bonus simply for signing up.
To sign up:
Register: Visit this link and create your profile
Earn: Redeem 'points' by completing surveys, playing games, and even watching videos
Get Paid: Convert these points into cash
A few other great market research sites to get started with include:
2. Get Paid for…walking?!
No, not a typo. These days, you can even make money online by simply downloading an app and earning coins you can exchange for cash simply by walking around!
Sweatcoin is a new, free app that you can download and have running in the background on your phone. It tracks your steps throughout the day (you need to be walking outdoors rather than inside your home due to the way the tracking works), and the more you walk, the more points you earn.
I've been using this app for over 6 months now and wrote up a full review of Sweatcoin if you want to find out more.

3.Survey Sites
Survey sites are a fantastic way to earn money on the side if you don't have the time to invest in a proper side hustle such as freelancing or blogging (see below!).
While you won't make big bucks from Survey Sites, they are a legitimate way to earn cash that I (and many other money bloggers) regularly fall back on to make some cash.
Some sites are great and provide genuine opportunities to earn cash in exchange for completing surveys, watching videos, reviewing products and more. Others, however, take more time and effort to complete than the money you'll receive in turn and simply are not worth it.
With that in mind, if you've got a few hours spare in the evenings (perhaps when you're sitting in front of the TV) and like the idea of making some cash each week from filling out surveys, I'd recommend the following sites for getting started (all are completely free to join):
Swagbucks (get a free $5 bonus for signing up)
4. Use Cashback Sites For Signup Bonuses
Sites like TopCashBack offer cash incentives in return for downloading their apps on your phone.
When you make a purchase online through these apps, they get a small commission from the store – a portion of which they then pass back to you as 'cashback'.
Since these apps are totally free to sign up to and use, there's no harm in trying it out.


5. Save Money In Your Sleep
Making money is great, but saving money you already earned is a sweet feeling. Especially when you manage to save money even while you're sleeping.
How?
Trim is a free service that will automatically find and cancel old, unused subscriptions and research the bills you are currently over-paying for, saving you money literally while you sleep.
How does Trim work?
Trim analyses your monthly spending and looks for places where you might be over- spending, such as forgotten monthly subscriptions (we all have them), or bills that are higher than the market average.
One the app has found bills and subscriptions you're currently paying for, you can then go in and select which ones you want to cancel, and the app will then do this for you, even reaching out to companies you are over-paying and re-negotiating your contract on your behalf.
Kind of awesome.


6. Get Paid To Lose Weight
Obviously, this isn't for everyone.
However, if you've got a weight loss goal, signing up to HealthyWage can be a great way to smash your goal and make some money at the same time.
Read my full review to decide if HealthyWage is for you, first.
***You should always seek medical advice from your doctor.

7. Get Paid for Shopping Online
There are actually companies out there that will pay you for shopping online. Many people hear this and think those sites must be scams, but I can assure you they're not.
TopCashback and Mr Rebates are able to pay people who shop through their sites cashback on any online purchases. This is because they are affiliated with the retailers featured on their sites, who pay them for referral traffic – which these sites then refund back to you.
Next time you're looking to make an online purchase, access that retailer through one of these sites and you'll be able to make some extra cash by shopping as you usually would. Not using these sites is like throwing free money away!
TopCashBack is another great site that offers one of the highest rates of cashback. Sign up for the service for free and earn cashback when you shop online – it's really as simple as that.

8. User Testing
User testing will pay you to test websites – you don't need to be tech-savvy to land the job as they simply want honest reviews.
All you need is a webcam with a microphone to sign up for free and get started.


9. Mystery shopping
Become a mystery shopper and get paid to review shops, restaurants and entertainment venues!
You can also sign up for mystery shopping opportunities via Swagbucks if you'd rather keep all your earnings in the same place.

10. Teach English Online
There are a lot of people out there – both children and adults – that would like to learn English and speak with a native speaker to improve their conversational skills.
You could make money online by teaching these people via skype or another online forum, and earn up to $25 per hour!
To maximize your earning potential, taking an online course such as one from the TEFL Academy is an extremely wise investment. TEFL is one of the most recognised authorities when it comes to teaching English as a second language, so you'll instantly be a step up compared to other online tutors.
If you're from the US or Canada, one of the best sites to use is VIPKid. Here, you can teach English to Chinese students online, setting your hours and workload to suit your schedule.
A friend of mine currently uses VIPKid to fund her travels through Thailand, working online as and when she wants. Paying around $22 an hour, this is a fantastic way to make money online.

11. Make Money By Pet Sitting
Love pets? You'll love Rover.
Rover is the world's largest online network of trusted pet sitters and dog walkers so is a very well-established place to start making extra money each week. You can specify exactly what services you can offer to pet owners looking for a trusted sitter for their pet. Services you could offer include:
House sitting
Dog walking
Drop-in visits
Doggy daycare
Dog boarding
For a better idea of just how much you could earn from Rover, I checked out the site's online forums. There, users were reporting earnings of up to $120 a day – with a few dedicated pet sitters earning a whopping $3,300 per month!
To give pet sitting a go, just sign up here and create your free account! You can specify your location, the size, type and age dogs you'd prefer to care for and find pet owners that match your skills immediately.

12. Watch Videos & Play games
Swagbucks, as well as giving you the opportunity to earn money with market research, also has sections where you can earn money by watching videos (with ads) and playing/testing online games.

13. Sign Up To Delivery & Driving Apps
Make money online fast by signing up to be a delivery driver for apps such as Postmates and Uber.
These apps let you work when you want, keep 100% of your earnings, and provide a lot of room to scale your income up or down. You don't even necessarily need a car to be a delivery person – I've had people deliver food to me in their friend's cars! If it works, it works.

How To Make Money Online: More Technical Skills
14. Be A Virtual Assistant
As well as being a freelance writer, one of my own side hustles was as a virtual assistant – and this has since also replaced my 9-5 income!
A virtual assistant can help digital businesses with anything from writing, editing and uploading blog posts, to replying to emails and managing social media accounts. The best part is that you can do this work from anywhere (yup, even in your PJs on a rainy Monday afternoon), and can apply to help businesses based anywhere in the world.
If this is something that appeals to you, I highly recommend checking out the best-selling course, Pinterest VA, created by two of my favourite bloggers and female entrepreneurs, Gina and Kristin.
They've also just recently launched a free workshop packed with resources on becoming a Pinterest VA this year which I'd really recommend checking out.


15. Blogging
Blogging is a great way to bring in extra income, although it can take a long while to get enough traffic to your blog before you start to make an income off of it.
Blogging is also a fantastic launching-paid for promoting your other services – whether you're a writer, designer, or even offering dog walking to your local area – blogging about what you do will get you noticed more quickly.
If you're interested in starting a blog of your own, check out my link for a free domain and hosting packages as low as $3.95/month.
16. Freelance Photographer
If you've got a good camera and know a bit about composition, you could sell your photography online.
Register with a stock photo site such as Deposit Photos and sell your photography over and over again. If you've got a good camera and are skilled in photography, this could be a great form of passive income.


17. Travel writing
If you're travelling, you could become a travel writer for one of the many sites available online. This is a tough gig to get as there are tonnes of travel blogs out there, but once you're in, this can be a steady paying job that brings a lot of exposure to your writing.
Read my post with over 45 travel websites that pay for freelance writing to get started.


18. Freelance web design
Marketing your web design skills as a freelancer can be a great way to make additional money, and if you've got some experiences, you could make a significant contribution to your savings through freelance work alone!


19. Sell Products
Amazon fulfilment programs make it easier than ever to set up a business and sell products online, without having to ship the products yourself.
It works by setting up your online shop through Amazon – so you send Amazon your stock and they box it up and ship it out to customers. This takes a lot of the hassle out of running an e-commerce business and means you can make money online pretty much remotely.
The Selling Family are one family that have turned their small side hustle into a full-blown, hugely successful business, and offer training to help others do the same. Check out their free email training course for more.


20. Sell crafts
If you've got a knack for DIY crafts such as knitting, soap making or woodwork, you could sell these products and make money online getting to be creative! Sites like Etsy are great for this.
Find out the top 10 best crafts for making a profit on Etsy online.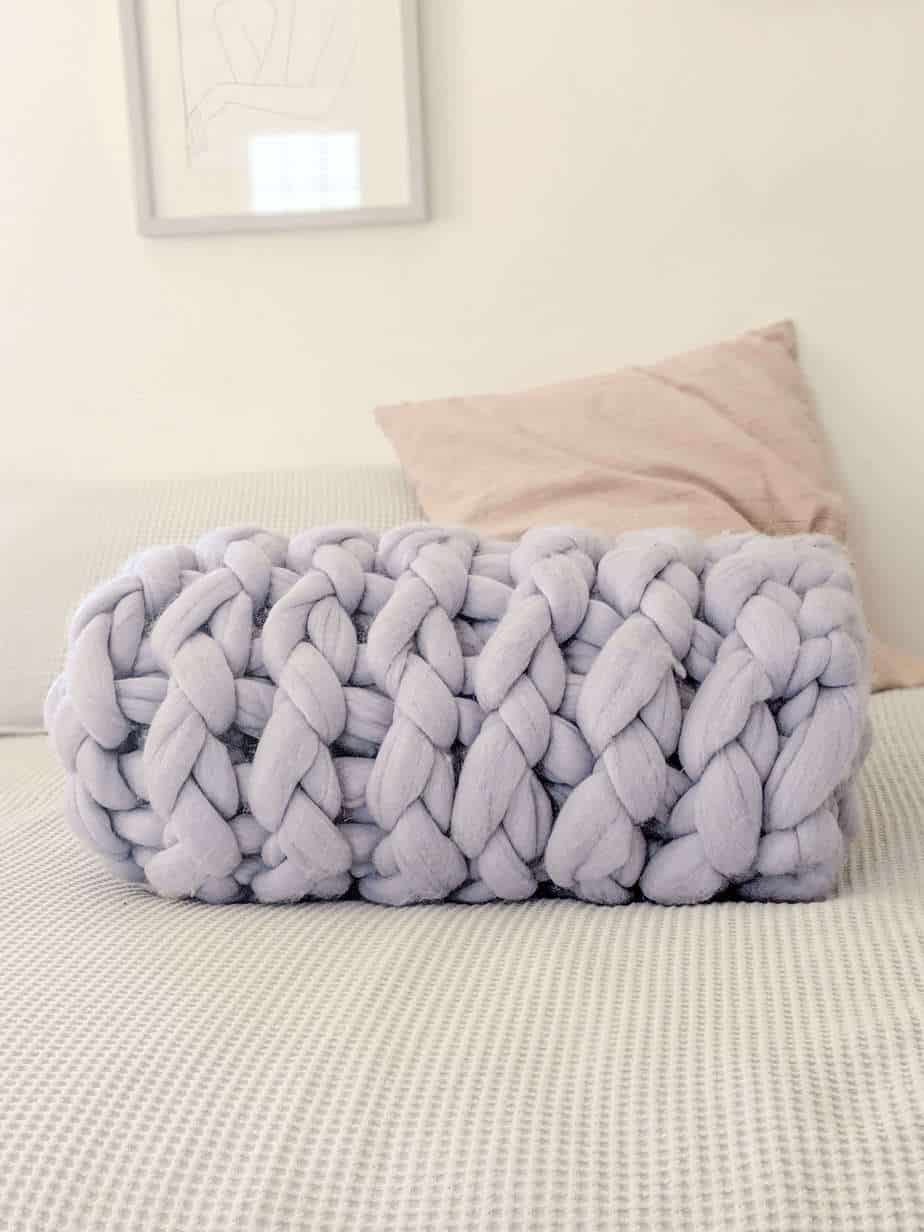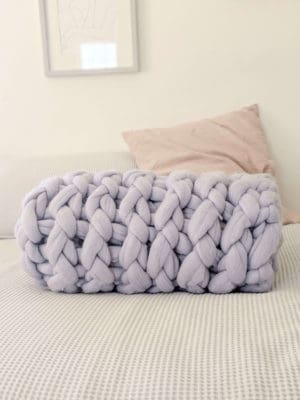 21. Social media management
Many companies and bloggers do not have the time to manage their social media feeds. Offering your services as a social media manager will earn you a great additional income, and as you gain more experience and get your name out there, the offers will come rolling in!


22 Tutor/coaching
Become a tutor in your area of expertise, whether that's offering online coaching or meeting up with your students in person.
If you teach an instrument or a certain skill, this is a great way to make money online teaching people from all over the world.


23. Graphic designer
Gaining experience and skills as a graphic designer does take time, but it is an ideal profession to take freelance, or even to offer as a service on the side of your full-time job.
Sites like Fiverr are competitive, but great places to showcase your work as an inexperienced designer.

24. Become a proofreader
Having an eagle eye for spelling errors can be a preeeeetty profitable business!
If you're great at spotting grammatical errors, spelling mistakes, and have meticulous attention to detail, this could be a really fantastic work-at-home job to look into.
Proofreaders will essentially take a finished manuscript and help writers and editors fine-comb the text for errors. Professional proofreaders can charge up to $95 an hour – a rate that's going to be pretty hard to beat!
One of the best examples of making a successful remote career from proofreading is Caitlin from Proofread Anywhere. Caitlin had been a proofreader since 2007, and in 2014 decided to put all her knowledge into helping others become a professional proofreader.
Years on, and over 4,000 students later, Proofread Anywhere is a best-selling course and one of the best ways of building a successful proofreading business from scratch.
---
Get Involved
To find out more about Caitlin and her course, you sign up to her free workshop which is absolutely packed with information to help you figure out if proofreading is right for you.
Make sure you check out my ultimate list of ways to find proofreading jobs too!
---
(Hint: Grammarly is free to sign up for and is a lifesaver for checking for grammatical mistakes online!).


Other Ways To Make Money Online With A Website:
25. AdSense
This is based on the assumption that you have a website, but with Google AdSense you can make an income by simply putting adverts on your blog.
You'll need high levels of traffic to make real money by qualifying to join premium networks such as MediaVine or AdThrive but everyone has to start somewhere!


26. Affiliate Marketing
I regularly make upwards of $500 a month from just one article alone on this website – entirely down to affiliate marketing.
If you do it right, affiliate marketing is a fantastic way to make money online, providing a passive income stream that requires very like upkeep once you've got it all set up.
I highly recommend checking out Making Sense of Affiliate Marketing, the most comprehensive course on affiliate marketing I've ever taken. It totally changed the game for me.
27. Write an eBook
Side hustle ideas don't need to be quick money makers – if you are willing to put the time in, you can see a great return in passive income!
If you've got a wealth of knowledge on any given subject (fitness, finance, food, travelling – the world is literally yours), share it with the world via an informative eBook. Amazon's self-publishing service has never made this easier.

28. Create a Course to Sell Online
If teaching is your thing, create an online course to sell. This will require some work, in the beginning, to ensure your course is the most informative, well-researched option available, but once you've uploaded it, you can earn passive income from your course for years to follow.


29. Buy and Sell Domain Names
Investing in domain names may be a more long-term side income solution, but if you can predict popular domain names for the next few years and buy them early, you could have a company knocking on your door with a big figure before you know it.
You can check which domain names are available with BlueHost.


30. Be An Influencer
It seems crazy, but making money online as a social media influencer is a legitimate job these days.
To really make it in this super-competitive niche, you need:
Fantastic, jaw-dropping content
A specific theme (fitness, travel, fashion, beauty, food etc)
Consistency – posting at least once a day
Patience – it takes time to build a following, don't buy fake followers to try to beat the game, people will know.
Think you've got a unique angle that people would love to follow? Try it out! The competition is steep, but if you make it you've got a great side – or even full-time – earner.


---
This list has just a few ways to make money online – I hope you've found something helpful.