We may earn money or products from the companies mentioned in this post, and as an Amazon Associate I earn from qualifying purchases. Please see my full disclosure for more information.
One of my biggest sources of inspiration for creating this blog and staying motivated to generate additional income with side hustles are the income reports published every month by many successful finance bloggers online.
Michelle at Making Sense of Cents, Pat Flynn at Smart Passive Income, and J. Money at Budgets are Sexy are just a few of the bloggers making a killing online, and are not afraid to show how they do it by publishing their monthly income report or net worth for their audience to see.
While my income report for each month is obviously going to pale in comparison to these bloggers who have been established in their niches for years, I find their posts extremely motivating, so I hope mine will be helpful to others too. The best thing about their income reports is that you can measure a blogs success month by month, so although this is only the beginning for The Wallet Moth – who knows where these reports could lead to.
January Recap
The end of January marks my first month blogging! That's right, The Wallet Moth is a baby. I've loved my first month blogging – one of strengths is giving something 100% when I set my mind to it, so I've put all my effort into building great content, making links with other bloggers I really respect, and creating a site that I'd enjoy reading if I discovered it online.
I hope that's what I've done – if you've got any suggestions for what you'd like to get out of a money-management site, let me know in the comments!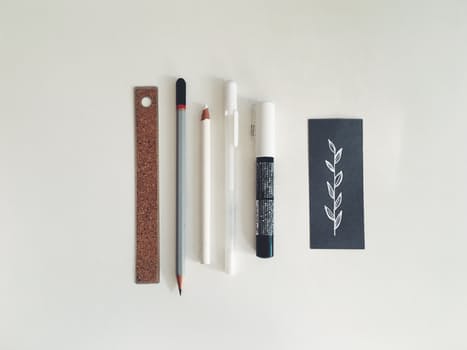 Income Report
This report does not include the salary I receive from my full-time job – this is extra income I have received on top of that from freelancing and employing a number of side hustle ideas I've found through research (full post with all the ideas I've found to follow!)
Side Income:
Overtime: £120 ($150)
Freelance Writing: £25 ($31)
eBay: £15 ($18)
Total Extra income: £160 ($200)
Thoughts
Although that number is pretty small, for my first month, I'm actually thrilled. This is the first full month of actively seeking out extra income opportunities rather than making half-hearted attempts every now and then. I already have additional sources of income lined up to see this figure rise next month.
I can't wait to look back at this post a year on and see how far I've come.
Next month, I leave my full-time job to travel the world. Check out how I plan to earn additional income to fund my travels:
How to Fund an Adventure Around the World
Goals for the next month:
Next month, I'll have far more time to work on side income streams as I won't be employed full-time anymore. I'm excited to see what opportunities I can find. Goals include:
Secure more stable freelance writing gigs

Try out other means of income (user testing, surveys)

Sell more items on eBay

Sell my car
Starting my own blog was one of the best decisions I made for focusing my mind on the goals I truly want to achieve.

If you're interested in starting a blog of your own, I strongly recommend using BlueHost for a quality hosting provider at low prices (it's the only provider I use!). Check out my exclusive link for a free domain and hosting packages as low as $3.95/month.
---
If you want to follow my journey to become financially independent while travelling the world – subscribe to this blog for regular updates on the best ways to manage your money to suit your lifestyle.
Have you had much success with side income this month? Let me know in the comments below!