We may earn money or products from the companies mentioned in this post, and as an Amazon Associate I earn from qualifying purchases. Please see my full disclosure for more information.
I have a bit of a problem when it comes to getting rid of glass jars once I've used whatever was in them. The problem being…I just don't get rid of them, haha! Luckily, there are plenty of frugal ways to reuse glass jars to limit the amount of plastic you use, the amount of waste you throw out, and to introduce recycling into your own home.
Glass jars look better than plastic containers, are stronger and sturdier, and have a huge range of uses beyond their original purpose.

Below, I've listed 16 creative and super clever ways to reuse glass jars around your home.

Ideas To Reuse Glass Jars Around The Home:
1. Propagate Fresh Herbs
Use your glass jars to propagate herb cuttings for unlimited fresh herb plants! Since discovering this method, I've not bought cut herbs again – and have ended up with a load of healthy herb plants that make my kitchen look great.
Check out my post on propagating two basil cuttings to create two brand new basil plants in under two weeks.

2. Propagate Your Houseplants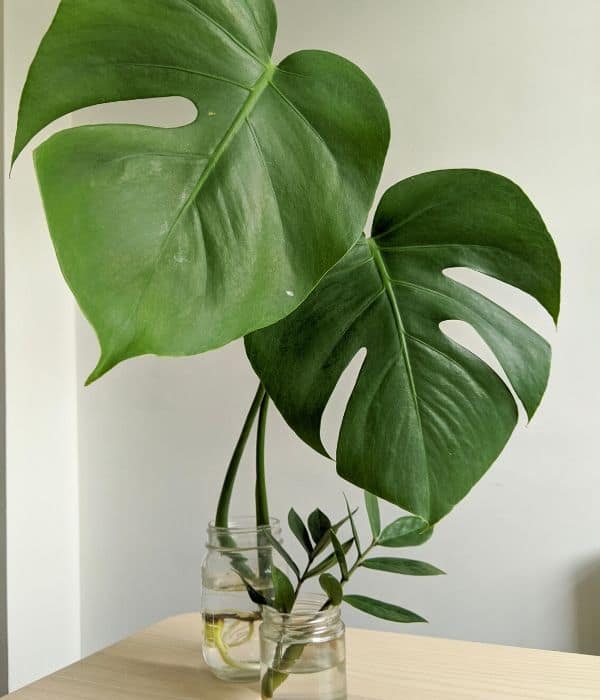 Just as you can take cuttings from herb plants to propagate brand new herbs, you can do exactly the same with your house plants.
I reuse my glass jars to propagate cuttings of my house plants to make more house plants (for free) – but this is also makes a frugal and thoughtful gift for friends and family.

3. Store Pantry Essentials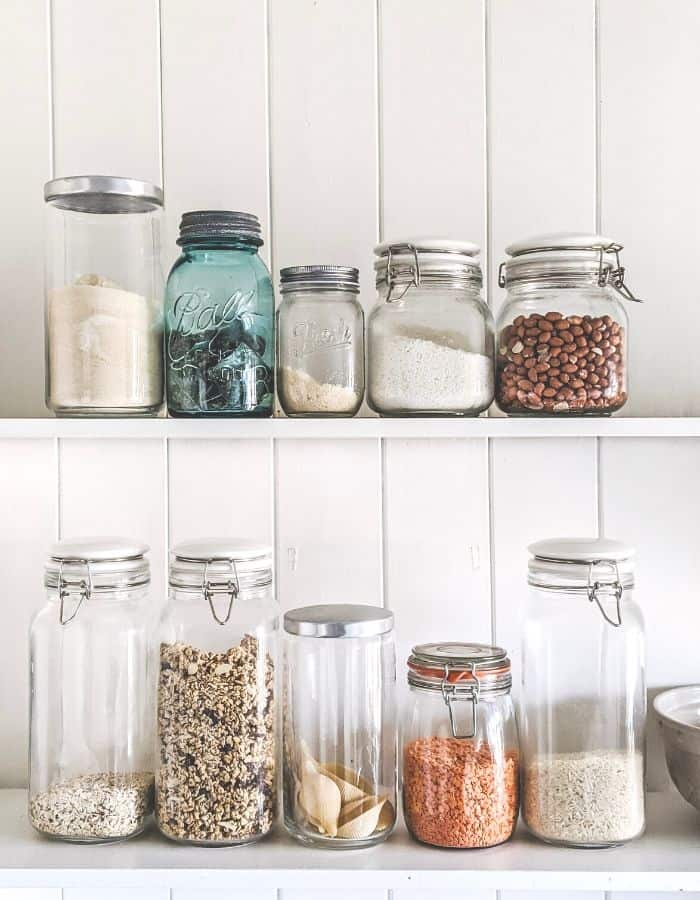 I'm a big believer in always having basic pantry essentials stocked up and ready to use when you're in a rush and didn't have time to meal prep but don't want to spend money on an unhealthy takeaway.
Rather than just storing these essentials in my cupboards where the plastic packaging inevitably opens causing spills and stale items, I decant these long-life goods into recycled glass jars to keep them fresh. These look fantastic displayed on shelves in your kitchen.

4. Make Pretty Flower Jars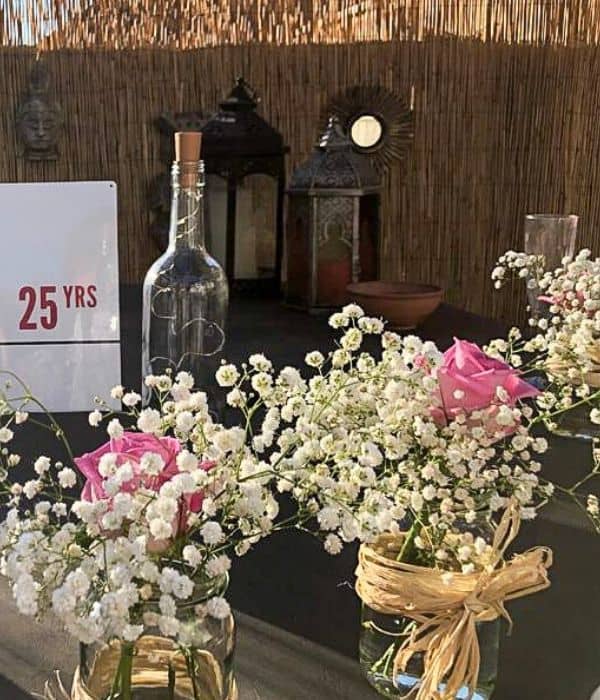 How cute are these homemade flower vases we made for my parent's 25th wedding anniversary?
A great way to reuse your glass jars (all shapes and sizes only add to the look in my opinion!), and all you need is some natural dry grass wrap and flowers of your choice. We used baby's breath and pink roses here.

5. Store Your Make Up Brushes
I keep all my make up brushes neat and tidy stored in a recycled glass jar – it also keeps the tops of the brushes from getting dirty and picking up bacteria inside my make up bag!
This is a pretty way of storing your brushes and also helps you instantly see what brush you need rather than having to dig around for something.

5. Make Salad Dressings
Glass jars are the perfect receptacle for storing your homemade salad dressings and dips – just in time for summer salad season!

I find my homemade salad dressings tend to last about 5 days when stored in an airtight glass container in the fridge.

6. Store Your Homemade Nut Butters
Ever since I discovered how easy it is to make your own nut butter (and how much better it tastes than the shop bought stuff!!), I've been reusing my glass jars to put my homemade nut butter in.

7. Fancy Cocktail Jars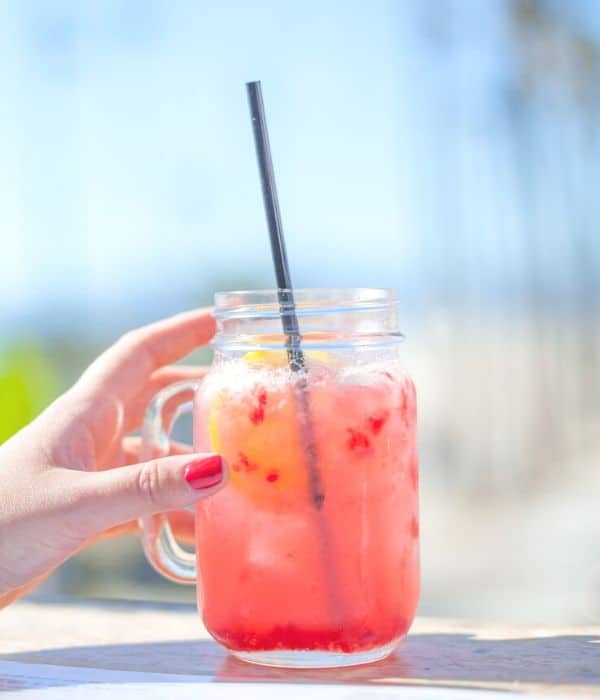 Jam jar cocktails may be a little past it now…but that doesn't mean you can't use your glass jars as cocktail glasses if you want to!

If you've got some wide-brimmed jam jars to use up, adding some ice cubes, your cocktail of choice, and a metal straw can be the perfect summer treat.

8. Make Your Own Candles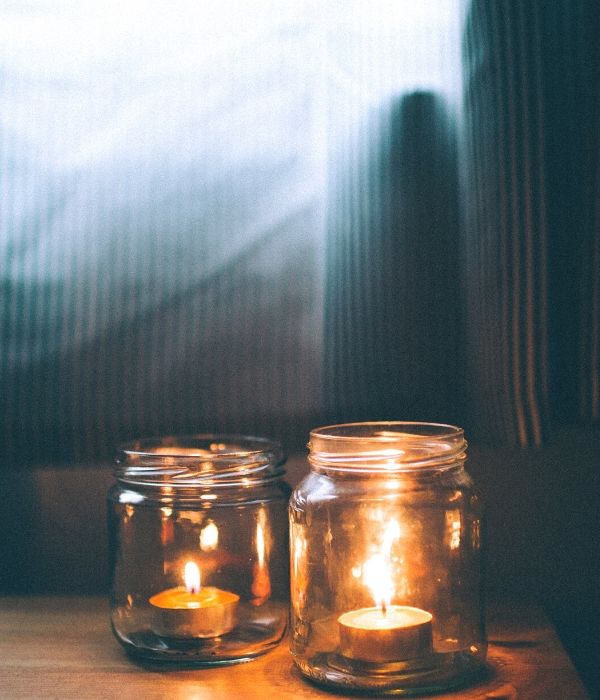 You can reuse your glass jars by placing tealights in them for a frugal and easy way of making your home look (and smell) great!

If you wanted to go a step further, you could even consider making your own DIY glass jar candles!

9. Create A Fairy Light Bottle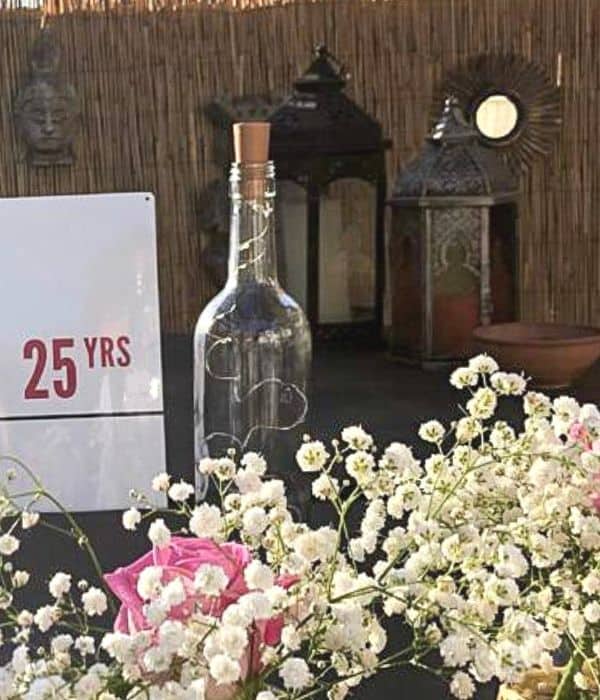 Sorry for the poor quality photo – I couldn't find a better one to show these wine bottle lights made by recycling old wine bottles!
All you need is some of these cork fairy lights to go in the top!

10. Make Your Own Fermented Foods
Kimchi, sauerkraut, pickled onions, and more – the options for fermenting and pickling foods and endless when you've got some glass jars to reuse! I love pickling red onions for burritos and tacos, but haven't tried making my own kimchi yet – if you have, let me know if you've got any tips!

11. Keep A Sourdough Starter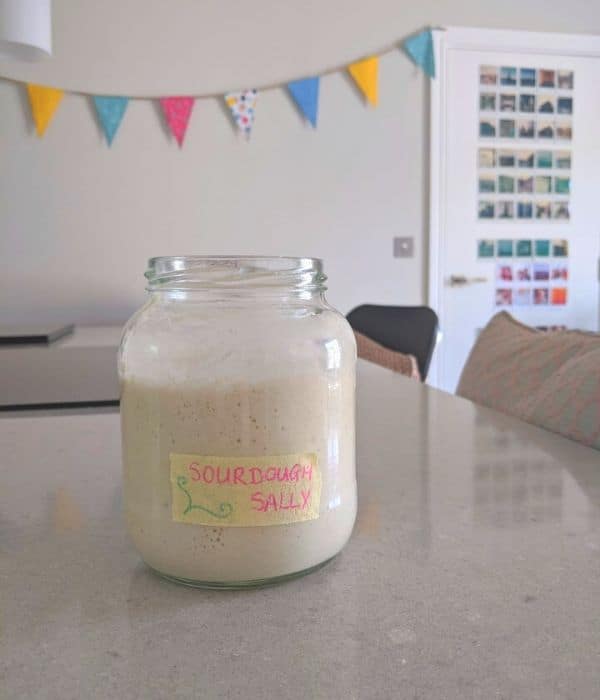 I feel like I'm possibly the only person who didn't try making my own sourdough bread during lockdown! Thankfully, I knew I could ask my friend Katie if she minded me sharing her sourdough starter on here!

Although they take a bit of time, sourdough starters are a great way of always having fresh bread just a few hours away – and you can't beat that sense of pride at carving into a loaf you've made yourself.

12. Store Your Spices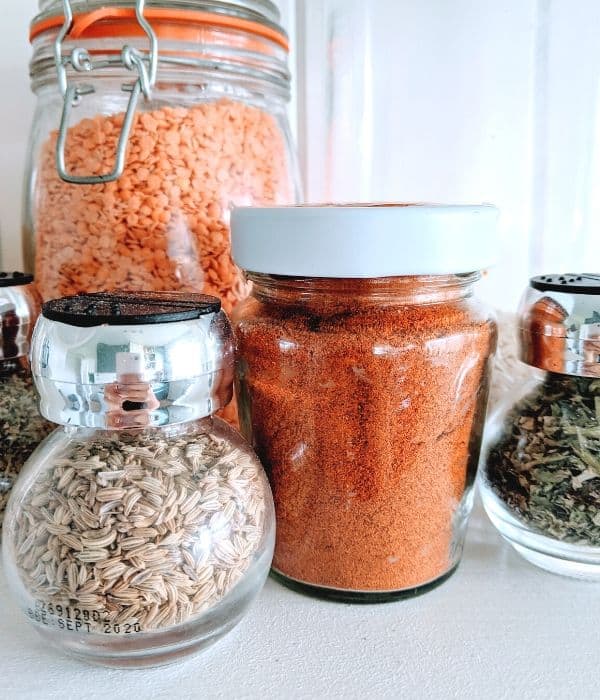 My fellow frugal fanatics will know that the real trick to buying cheap spices is to buy the bigger bulk packets down the world food isle. However, this almost always leads to spices spilling all over the counter every time you use them.

My solution? Decanting my spices into old glass jars – which looks better and keeps the spices fresher!

13. Use Them As Gift Jars
You can also reuse glass jars by making thoughtful gifts for family and friends with them, like this Christmas mulled gin I made a few years ago now!

From soap to truffles, a glass jar with some gift string wrapped around it makes for gorgeous presentation!

14. Make Your Own TERRARIUM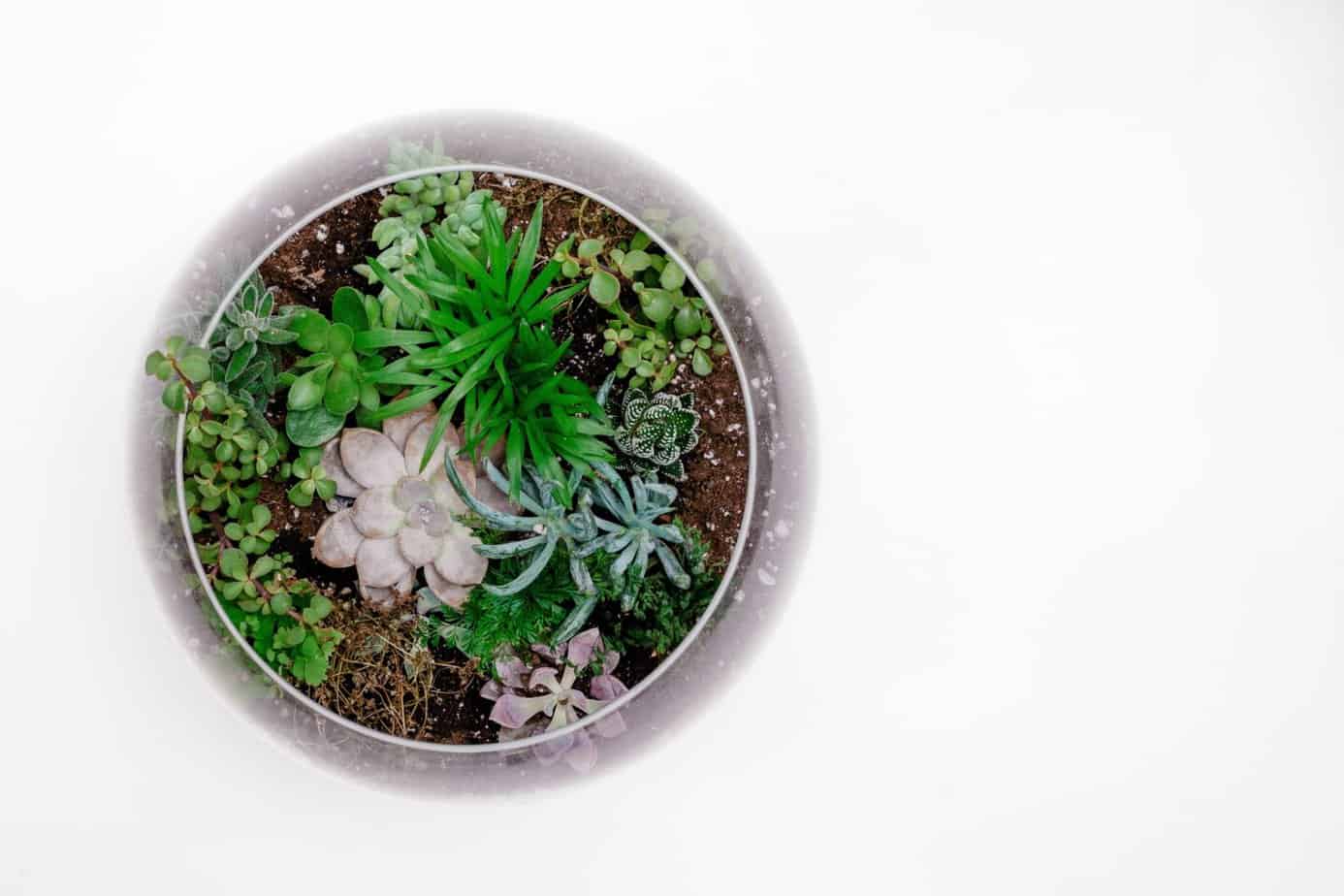 A terrarium is a low-effort way of introducing a bit of greenery into your home. This post offers a good introduction into making your own.

15. Make An Eco-sphere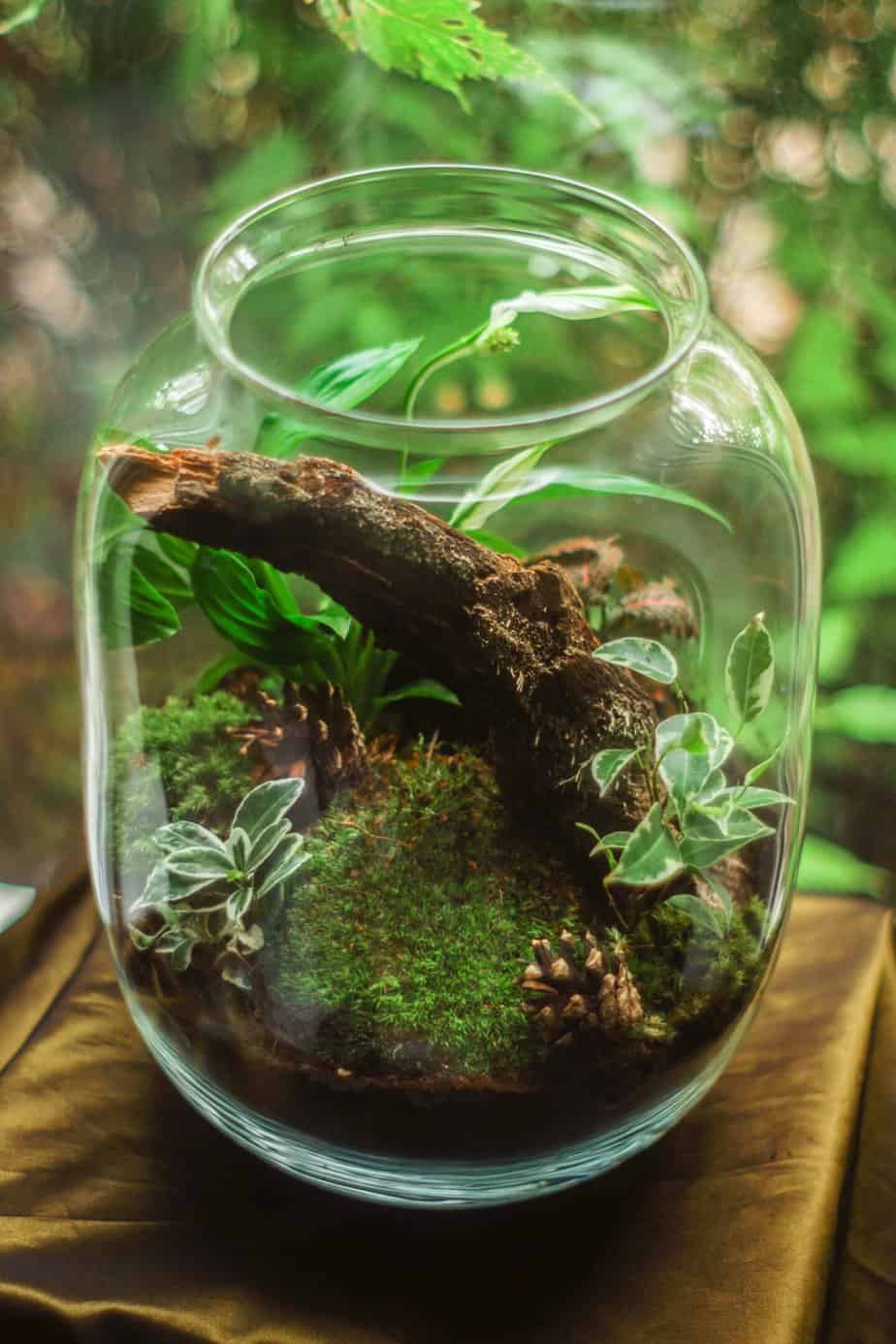 An eco-sphere is very similar to a terrarium, except it's completely submerged in water! (I know, I know…the photo isn't in water. I couldn't find one!
This YouTube video gives a good breakdown to creating your own eco-sphere – a great way to reuse glass jars in a unique way!

16. Use To Make Your Own Beauty Products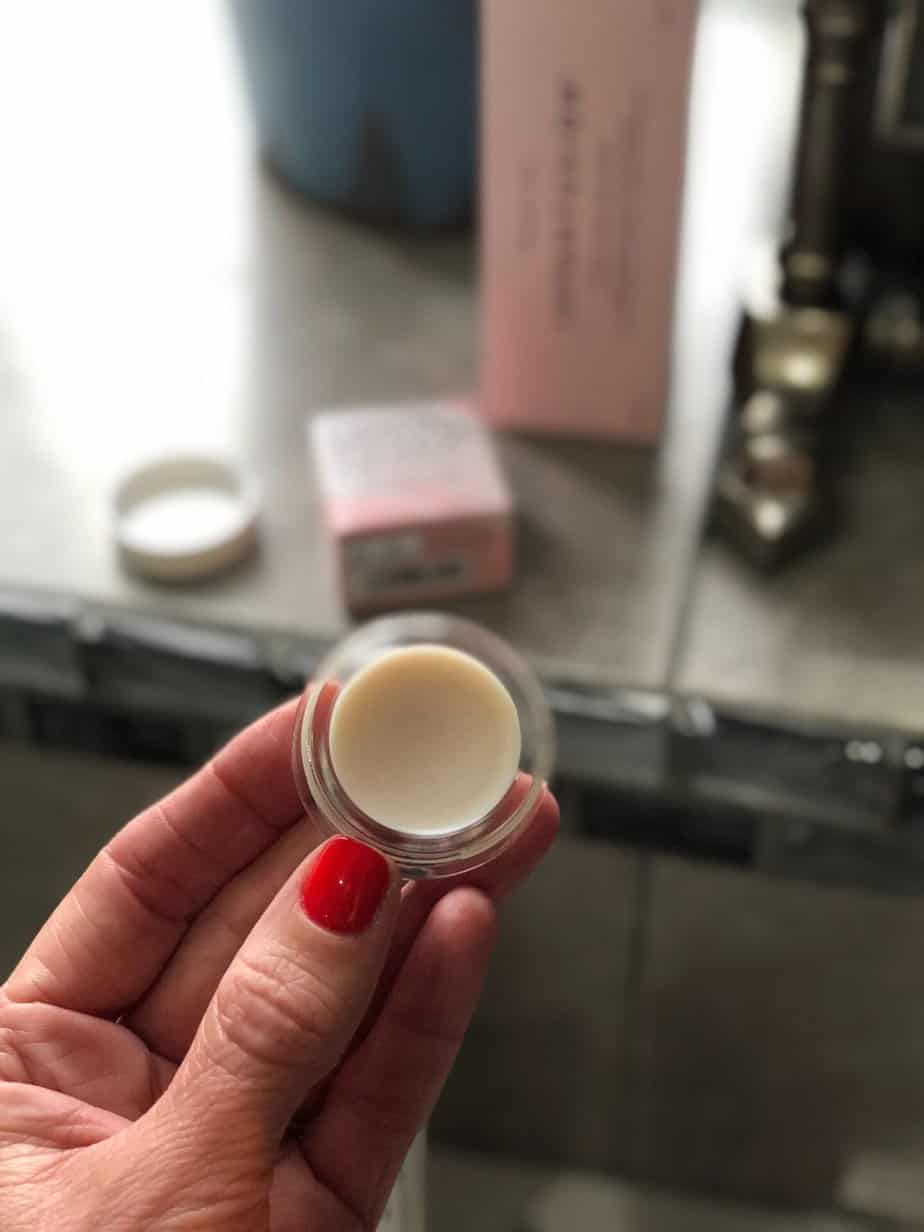 You can reuse glass jars to make your own sugar lip scrub, body butter, body scrub…well, the options are endless! They can also be a pretty way of storing bath bombs and bath salts, too.
---
---
Zero-waste living
A zero-waste lifestyle is exactly what it sounds like: creating no waste in your life. Of course, becoming completely zero-waste is quite an incredible challenge, and something that could take years or trial and error to achieve.
However, that doesn't mean that you can't start making small changes – like reusing your glass jars for other useful purposes around the home, for example.
Every small step is adding to building those small but high-impact habits that help you live more intentionally.