We may earn money or products from the companies mentioned in this post, and as an Amazon Associate I earn from qualifying purchases. Please see my full disclosure for more information.
What is a minimalist diet, and how can you adjust your eating habits to start eating more like a minimalist? In this article, I've looked at the ways you can simplify your food to save time, reduce stress, save money, and start being more mindful of what you put into your body.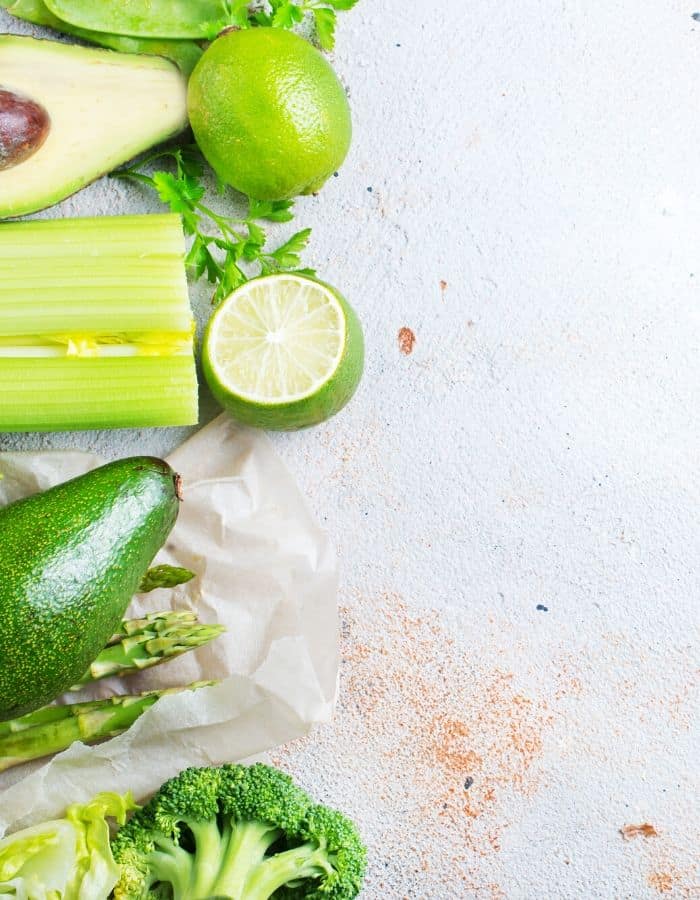 A minimalist lifestyle embraces intentional living, with a focus on the things that bring true value to your life and less of the clutter that consumes our daily lives without notice. It follows, then, that this lifestyle can be extended to every facet of our lives: including our diets.
I had never really thought about what a minimalist diet is before, but then I realized: in the three years or so that I've really embraced minimalism, my diet has undertaken a complete overhaul along with it.
Before we go any further, I want to make clear that 'minimalist diet' in this article simply refers to a diet in terms of the way you eat in your normal lifestyle. It is not talking about a way of losing weight.


What is a minimalist diet?
Minimalism has no one size fits all approach. Living intentionally can mean two very different things for two different people. With that in mind, there can be no single minimalist diet. However, we can start to shape exactly what a minimalist diet might look like.
A minimalist diet is simple, time-efficient, and places a focus on quality. It contains minimal waste (both in terms of food waste and packaging), and has an emphasis on the value each ingredient can bring to your lifestyle.
Now, your interpretation of this may be different from mine – but for me, an ideal minimalist diet means less processed, single-serve foods and a higher emphasis on whole food ingredients. My choice to cut out meat, eggs, and dairy from my diet and adopt a plant-based lifestyle aligns with this view, but whether that version of a minimalist diet suits you is really down to your own perspective. 

Minimalist cooking tips to make healthy eating easier:
Although the specific details on what a minimalist diet looks like for you may differ from what my diet looks like, most minimalist's diets share similar traits. 10 minimalist cooking tips to make healthy, simple eating easier include:
Focus on eating simple, minimally processed ingredients
Only buy what you actually need (and like!)
Cook the majority of your meals at home from scratch
Keep stock of staple, basic ingredients in your pantry
Aim for as little food waste and packaging as possible
Keep your kitchen uncluttered and organized
Declutter your countertops (give everything a home!)
Learn a handful of easy go-to recipes with a few ingredients that you love to cook
Use simple flavourings – around 5 spices/herbs max per recipe
Think before you shop – consider creating a grocery list to avoid impulse purchases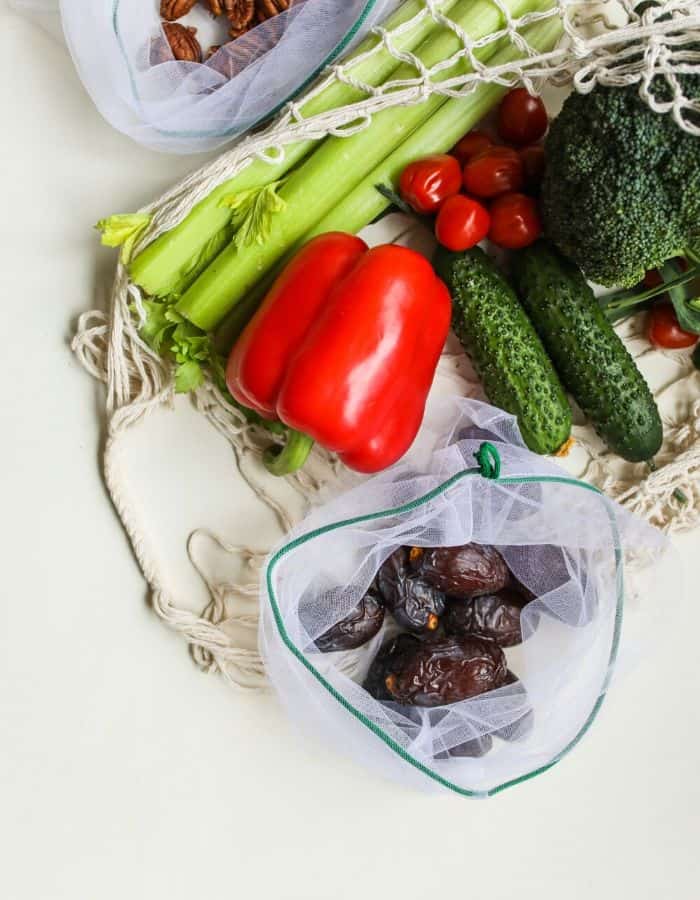 What are the benefits of a minimalist diet?
From the above definition, the benefits to a minimalist diet become pretty clear:
A minimalist diet is inherently 'healthy': I say this tentatively because a diet consisting of just broccoli could be considered minimalist by some but overwhelming unhealthy in the long-term. However, a balanced focus on the foods that add value to your life (i.e. nutritious ingredients that give your body what it needs) with less processed ingredients is clearly a healthier way to treat your body.
You'll save money. Processed foods tend to cost a lot more than whole food ingredients (providing you're buying fruit, vegetables, legumes etc and not the latest 'superfood' product), so you're much more likely to save money buying simple ingredients that you can prepare yourself at home.
A minimalist diet makes meal planning simple. If you're making a big transition into minimalism, suddenly switching your focus to simple whole food ingredients may feel more time consuming, but this is just at the beginning. With time, you'll come to appreciate the simple, nutritious ingredients that can be thrown together to make a delicious meal without too much thought.
It's better for the environment. Less processing and less packaging mean less impact on the environment. Many people adopt a minimalist lifestyle in part as an attempt to reduce their impact on the planet, so altering your diet to reflect that just makes sense.
How to adopt a minimalist diet
#1: Creating a capsule kitchen
A 'capsule' kitchen can be a really effective way of following a more minimalist diet. This, much like a capsule wardrobe, involves creating a kitchen stocked with your staple ingredients that can be mixed and matched to create countless different meals.
This may vary depending on your preferences, but for me, a capsule kitchen includes:
Basic pantry essentials such as pasta, oats, udon noodles, tinned chickpeas and black beans, and dried red lentils
Seasonal fruits and vegetables that I enjoy in almost any meal – such as bananas and frozen blueberries for breakfasts, and peppers, red onions, spinach, and green beans.
Other staples of my diet such as tofu, rice cakes (my go-to snack), oat milk
Oil for cooking, condiments, and herbs & spices
My staple condiments, herbs, and spices include things I use on a weekly, if not daily, basis, including minced garlic and ginger, chipotle paste, tamari (soy sauce), apple cider vinegar, turmeric, paprika, cumin, chilli etc.
With my capsule kitchen in mind, it's very easy to stay stocked up and have the correct ingredients to hand to throw together a nutritious meal in a flash. For me, this goes perfectly with meal planning.
Rather than having to think up a new recipe, I just think about the staples that I have to hand and write down one of the tried-and-tested recipes that I love to cook (such as crispy tofu and rice, red lentil dahl, tomato pasta etc).
#2 Have A simple diet plan
In my guide to creating a capsule wardrobe, I talk about finding the style that really makes you feel like you, and ignoring the voice that tells you to follow the trends.
A minimalist diet is much the same. There's no need to constantly buy new and exotic ingredients each week and end up throwing food out because you don't like it or don't know how to cook it.
I aim to only buy the foods that I really love to eat – for me, there's no point buying something like a pack of celery because I just don't like it enough to use up. Instead, I buy the foods that I'll happily add to any meal and therefore always use.
Of course, you can mix things up and try new recipes whenever you want – but placing a focus on (as always) the things that you actually enjoy is going to ensure there is less waste in your life.
A simple diet plan can involve the types of recipes you always fall back on. That you can cook without needing to refer to a recipe multiple times or put a lot of thought into. For me, my simple diet staples include meals such as:
Stir-fries: I know how to whip up a quick stir fry sauce from the condiments and spices I have, throw in tofu, noodles, and whatever vegetables I have to hand, and I'm done.
Burrito bowls: Another very versatile and adaptable type of meal that's perfect for meal prep.
One-pot meals: Things like curries, bolognese, and chilli that can be made in one big pot and only get better the next day. These kinds of meals are so easy to adjust according to your tastes and perfect for bulk cooking.
What would a minimalist meal plan look like?
A minimalist meal plan would focus on:
Recipes with minimal ingredients
Whole foods with minimal processing and minimal packaging
Simple cooking methods (i.e. sheet pan, one-pot etc)
A really good way of adopting a minimalist meal plan is to focus on breaking down your meals into food groups: fruits & vegetables, a protein source, carbohydrate, and fats.
As an example, assembling the ingredients for a stir-fry would look like this: 2 – 3 vegetables (e.g. bean sprouts, pepper, and broccoli), protein such as tofu, carbohydrate such as rice or noodles, and fat such as oil to use in your marinade along with soy sauce, ginger, and garlic. Simple, tasty, and nutritionally balanced.
As another example, a one-pot meal can be a fantastic way to make simple and balanced meals. For example, chickpeas can make up the protein and carbohydrate component of the meal, with tomatoes and onions as the base, and then whatever seasoning you want (turmeric and curry powder for an easy chickpea curry, for example).
Other version of a 'minimalist diet' could look like:
Are there any downsides to eating a minimalist diet?
I try to be as transparent as possible when writing about minimalism (which is why I make no qualms about showing you the state of my wardrobe when I've neglected my decluttering routine!). So, it's only fair to highlight some potential downsides of eating a minimalist diet.
Restricting the way you eat in any form may be triggering for people with a history of disordered eating
You will probably try new recipes less
This kind of diet may not be attainable for lower income households
It could restrict your enjoyment of social eating
Deciding if a minimalist diet is for you
I think the most important thing to remember when it comes to the minimalist lifestyle is that there are no rules.
If you try something and it doesn't work for you, let go of any disappointment or frustration you might feel because the fact is: minimalism is about bring awareness to the things that bring value to your life and if you try something that makes you miserable or feel restricted, then it isn't the right fit.
Keep adjusting, keep experimenting, and keep assessing what works for you: by keeping that intentional analysis in your approach, you're already being more of a minimalist.
Personally, I probably stick to this 'minimalist diet' 90% of the time and that's because it became a part of my life naturally. Changing your mindset to value the things in life that actually add to your happiness makes cutting away the things that don't really contribute an obvious choice.
Sure, I still enjoy a good (vegan) takeaway pizza every now and then – but the majority of the time, I actually love to eat my simple stir fries and one-pot meals because that suits my lifestyle. If you're not enjoying your diet, then you're probably eating someone else's version of a minimalist diet.