We may earn money or products from the companies mentioned in this post, and as an Amazon Associate I earn from qualifying purchases. Please see my full disclosure for more information.
This post covers the best ways to make money without a job – perfect for supplementing your current income, or making money online from home in your spare time.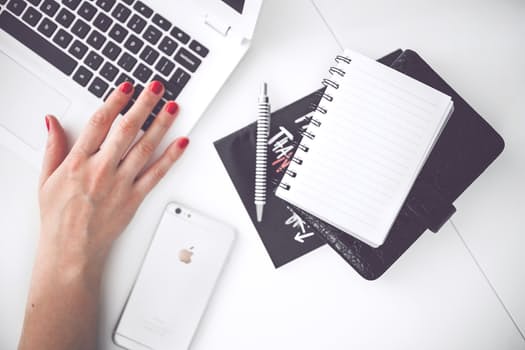 Sometimes, no matter how you look at it, your paycheck simply can't stretch enough to cover every month's budget comfortably.
You might be trying to save for a house or a holiday, or just put a little safety cushion of cash aside for a rainy day – no matter the reason, there are always times in our lives that making a little extra cash would be really handy.
Many of us would love to increase our income each month, but it can difficult to know exactly how to do that without taking on another job altogether. And when you already work 8 hours+ a day, have families and hobbies and responsibilities to handle, nothing sounds worse than getting a second job even if it will bring in extra cash.
Budgeting and frugal living are both great ways of making more cash available in your existing budget, but sometimes the best way of having more money is making more money.
And yes, you absolutely can make money without a job. You just need to get a little more creative.
Below, I've listed some of my favourite ways you could make money without a job being the only option each month.
Take a look and let me know what you're going to try in the comments below!
Psst…have you grabbed your freebies from me yet? Access my free budget planner, cover letter templates, declutter checklist and so much more in my exclusive Freebie Library by clicking HERE!
1. Sell things online
Selling things online is a great side hustle you can do in your spare time, and you can scale it exactly to how much time you have to spend on it.
A few things you could sell include:
Old clothes (in good condition)
Items from your house decluttering (again, provided they're working!)
DIY crafts (knitting, crocheting, pottery, jewellery-making)
Online products i.e. printables, eBooks, courses

Goods on Amazon
Depending on whether you want to make serious money, or an extra bit of cash each month, there are a number of platforms you could choose to sell things online. Two of the best sites for selling your items are eBay, and selling on Etsy. Etsy is a gem for crafts and homemade items such as knitted goods, jewellery, paintings and more.
You could also consider starting your own Amazon FBA store, which involves having your own online store but all orders are fulfilled directly by Amazon. There are huge benefits to selling things online this way, and you can scale your profit over time if you decide you want more than a side hustle.
Take a look at my post on making money from Amazon FBA here – and if you want more information, I'd highly recommend checking out The Selling Family for a huge range of courses packed full of valuable information.
2. Turn Your Hobby into a Side-Hustle
If you want to make money without feeling like you have another job, your best option is to start making money from something you really enjoy.
Many hobbies can be turned into a money-making opportunity but be warned; you may lose some passion for the activity you now do purely for fun when money and work come into it. Carefully consider if you'll be able to cope with looking at your hobby in an entirely new light before going down this avenue.
A few ways you could turn your hobby into a side hustle include:
Teaching Online
If you have years of experience doing a certain thing, you can make money on the side by teaching that skill to others.
A great way to earn money online is teaching English. If you're based in the US or Canada, VIPKid is one of the best online platforms for teacing English, and pays around $22 an hour.
I would highly recommend giving this a go if you want more freedom over when and where you work!
Selling Your Services
Perhaps you're a creative writer in your spare time, or you love to play around with coding and programming. These sorts of hobbies are perfect for setting up a website online and selling your services, whether that's just to friends and family, or as a proper freelance business.
If you're not quite sure your skills are up to scratch, I'd recommend checking out Udemy for very cost-effective, quality courses that are great for taking your skills to another level. This guide is a great place to start if you're interested in becoming a freelance writer (even if you have no experience!).
Blog/Vlog About It
So many YouTube and Instagram influencers are in the position they're in today because they started posting about something they were passionate in, and have now turned that hobby into a way to make an income – for some, that's now their full-time job, while others appreciate making money from sponsorships and advertising on their channels.
If you're passionate about your hobby and love to talk about it, whether that's fitness, cooking, films – whatever! – start posting about it online and if you get enough of a following, you could be making a great side income from brand deals and advertising.
3. Start Blogging
When I started this blog a year ago, I never imagined that it would be a way to make an income. However, just a year on I receive over 120,000 views monthly from this site, make a real income that matches my job's income, and I'm happier, more motivated, and only wish I'd started all of this sooner!
It is a bit more work, but blogging is a real money maker that I believe that anyone can make work if you're willing to put in the effort.
If you've been thinking about starting a blog of your own, I urge you to go for it. The money aside, blogging has made me a more motivated, goal-focused person and my only regret is not starting sooner. Check out my free guide to starting your own blog to get on your way to blogger success!
The form you have selected does not exist.
4. Money-Making Apps
Some apps will pay you simply for downloading them and having them on your phone – really.
Check out Nielson Computer & Panel, which gives you opportunities to win thousands every single month, simply for having the app installed on your phone.
5. Survey Sites
I've talked a bit about survey sites on this blog in the past, and while they won't match the income a successful blog or freelancing business can produce, they are a great way to make extra cash on the side if you have the time in the evenings.
Some sites are great and provide genuine opportunities to earn cash in exchange for completing surveys, watching videos, reviewing products and more. Others, however, take more time and effort to complete than the money you'll receive in turn and simply are not worth it.
With that in mind, if you've got a few hours spare in the evenings (perhaps when you're sitting in front of the TV) and like the idea of making some cash each week from filling out surveys, I'd recommend the following sites for getting started (all are completely free to join):

Swagbucks (get a free $5 bonus for signing up)
6. Mystery Shopping
Mystery shoppers are paid to enter a store or restaurant and review the service they receive, the cleanliness of the environment, and a range of other aspects as an anonymous shopper.
If you have spare time in the day and like the idea of going undercover in the shops and restaurants, this could be a good option to make money without a job!
Sign up to Swagbucks using the link above to start mystery shopping.
7. Cashback
Finally, let me introduce you to the best-kept secret when it comes to shopping online.
TopCashback is a website that allows you to sign up, shop with your favourite retailers as usual, and it will then give you cash back whenever you make a purchase through the site.
This is a totally legitimate site and a great way to make money without making any major alterations to your current routine.
8. Get Paid To Lose Weight
Obviously, not just anyone can sign up to this clever diet-bet program.
However, if you have a weight loss goal anyway, making a bet on your own weight loss can be a fantastic source of motivation and let you win some easy cash at the same time.
This is only really suited to people who are disciplined enough to reach their goals – read my full review of HealthyWage and see if it's right for you.
Ready to launch your own freelance business? Gain exclusive access to my Freebie Library here for unlimited access to my cover letter template as well as a host of other resources!