We may earn money or products from the companies mentioned in this post, and as an Amazon Associate I earn from qualifying purchases. Please see my full disclosure for more information.
One possible way to be extra motivated to reach a diet goal is to get paid to lose weight – this post provides an in-depth look into Healthy Wage, a program that provides the opportunity to bet on your own weight loss.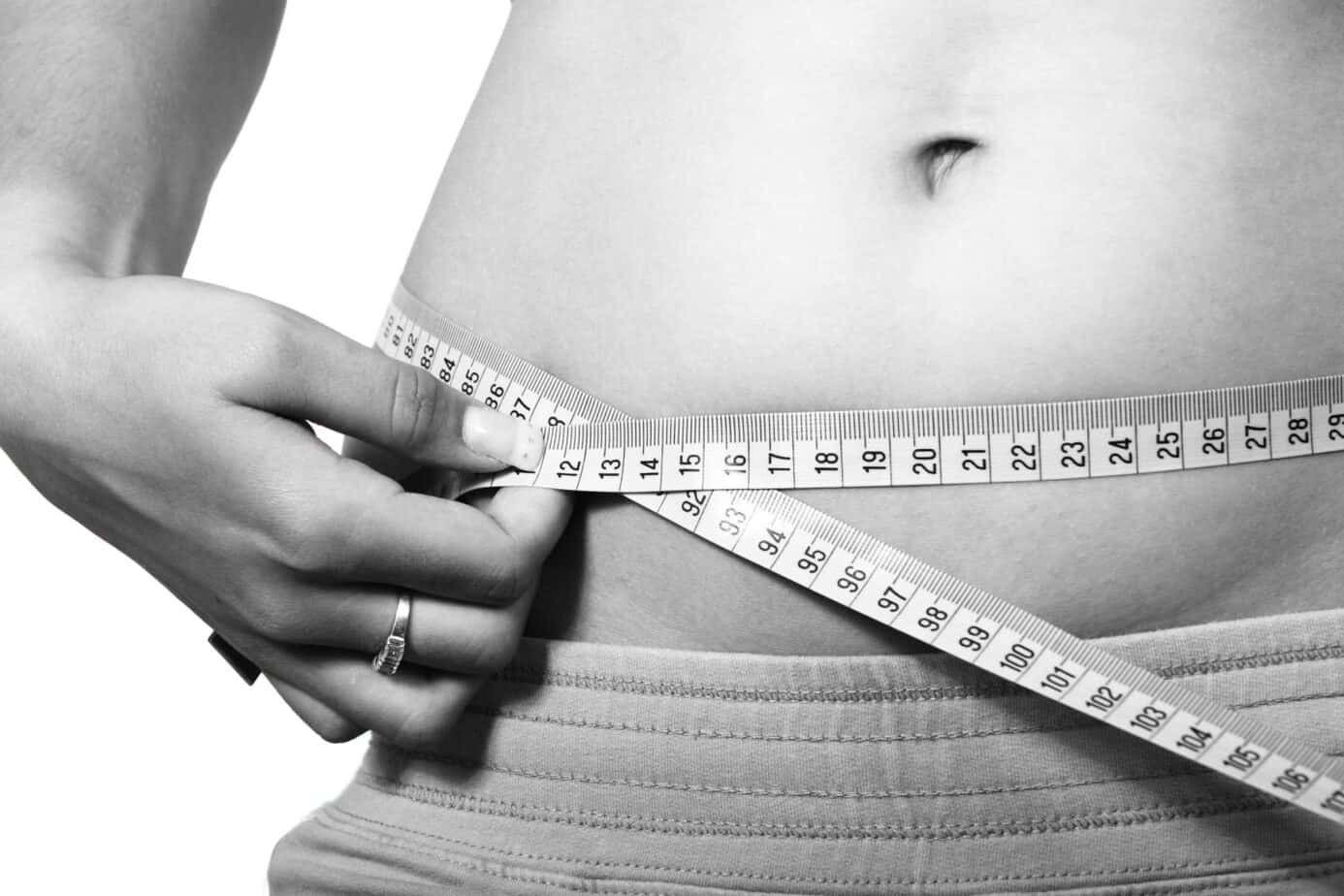 In the past couple of years, there has been a huge shift in how women see our bodies. Body positivity, body acceptance, body neutrality, and simply learning to love the body you have, right now, are all relatively new concepts – and that in itself is mindblowing.
Loving and accepting your body as it is incredibly liberating, and an extremely important message for everyone – men and women – to learn.
That being said, you can love your current body and still want to change it. You can want to change your body to look more like a certain aesthetic, to feel healthier and happier, to get strong, faster, or simply because you want to. And that's OK, too.
Losing weight doesn't have to be wrapped up in shame and unhappiness – it can be a path to a happier version of your current awesome self.
I've seen people I love struggle to lose weight for what feels like their entire adult lives.
Life gets in the way. It happens to all of us. Motivation is all well and good for the first week – but what about the next week? The next month? The next 3 months?
Having goals is an incredibly important part of self-improvement, and setting a goal to lose a certain amount of weight is perfectly valid, whatever your reasons.
I recently came across a company that for some people, could give you that extra push to finally lose the weight, for real this time.
It's called Healthy Wage, and it provides a platform in which you can place a bet on your own weight loss.
Get Paid To Lose Weight With HealthyWage:
What is HealthyWage?
Healthy Wage lets you make a bet on your own weight loss. You can set how much you want to lose (provided it's at least 10% of your body weight), how much time you want in order to lose the weight, and how much you will pay into your wager each month.
If you manage to lose the weight in the time you've set, you'll make a profit on your bet (how much depends on the amount you lose, time-frame, and how much you put into the pot).
As a test, I said I'd put in $45 for 6 months to lose 10 pounds, and they said that at the end I could win back $300 – an 11.11% return).
If you compete in a team of 5, you can win up to $10,000 – which is kind of insane!
Who is Healthy Wage for?
Anyone that wants to commit to losing weight, for real this time.
Make no mistake, this program is a commitment. If you make a pledge, you need to lose the weight – or you lose your money. Yes, you can extend the time you have to lose the weight, but there are no refunds.
For some people, that's probably a scary idea.
For others, however, it could give you that financial motivation – that extra push – to keep going this time.
Start your HealthyWage today and get paid for losing weight.
Is it legit?
Healthy Wage has been running since 2009, so it's not some new start-up that's going to be holding onto your cash or crashing before your time limit is up.
They're a partner with Weight Watchers, one of the most widely known weight loss companies worldwide, have countless reviews on third-party websites, have been featured on CNN, The New York Time and countless other 'established' websites, and they have a long list of success stories both on and off the website.
They're legit.
…But is it a good idea to bet on weight loss?
Here's the thing.
For the long list of success stories, there are probably also a lot of failure stories, where people have optimistically bet on a large weight loss and not managed to meet their goals.
That's nothing to do with Healthy Wage as a company – they're perfectly clear on the terms of the bet your making – it's to do with people setting unrealistic or unattainable goals.
So, this company probably isn't for you if:
You're not willing to bet money on a successful weight loss
You don't know how to lose weight in a healthy, attainable way
You have less than 10% body weight to lose
This website is for people who will thrive on an extra incentive.
It's for people who need the extra push a bet can give you to reach a goal.
It's for people that are driven by the risk of losing money – and the draw of making money, too.
I'm in. How do I sign-up to get paid to lose weight?
So first you need to decide if you're going to do a personal challenge, just for you, or if you'll be competing as a team (company challenges seem quite popular on the website if that's an option for you!).
Then you need to calculate your bet. You'll need to enter:
how much you want to lose
how many months you need to reach that goal
The amount you want to bet each month
Whether you're female or male
Height
Current weight (an estimate is OK for now)
Your waist measurement (estimate)
Healthy Wage will then calculate what your total prize will be when you meet your goal at the end of your selected time period.
If you like it, you can make your bet, or you can re-calculate another bet.
Other details you should know
Healthy Wage is open to residents of the United States, United Kingdom, Canada, Mexico & throughout Latin America, Australia, and most of Europe and Asia.
You have to verify your weight before and after the challenge. To do this, you can download the app and simply follow the on-screen instructions, or you can make a short weight-in video to upload to the website.
You can participate in more than one challenge – up to 10 at a time, in fact. Obviously, this does make the stakes higher so I would strongly recommend starting small to avoid a huge financial risk.
Worried about not meeting your goal on time? Healthy Wage provide the option to 'buy more time', so don't worry – you can extend your bet to give you more time to reach your goal.
Once you've made the bet though, the only way to get your money back is to actually lose the weight.
Final thoughts
Some people struggle to lose weight for years because of one simple thing: it's hard work.
The potential to actually get paid to lose weight by making a bet with Healthy Wage could give you that final push, that real, disciplined drive to smash your goal.
I don't want you to lose your money though, so don't rush into this program if you're not 100% committed to doing this properly.
This is a legitimate program with countless glowing reviews from people who used Healthy Wage to lose weight and make money but at the end of the day, it's up to you to put the work in.
Calculate your bet and sign up today.
So what do you think, are you willing to bet on yourself this time?