We may earn money or products from the companies mentioned in this post, and as an Amazon Associate I earn from qualifying purchases. Please see my full disclosure for more information.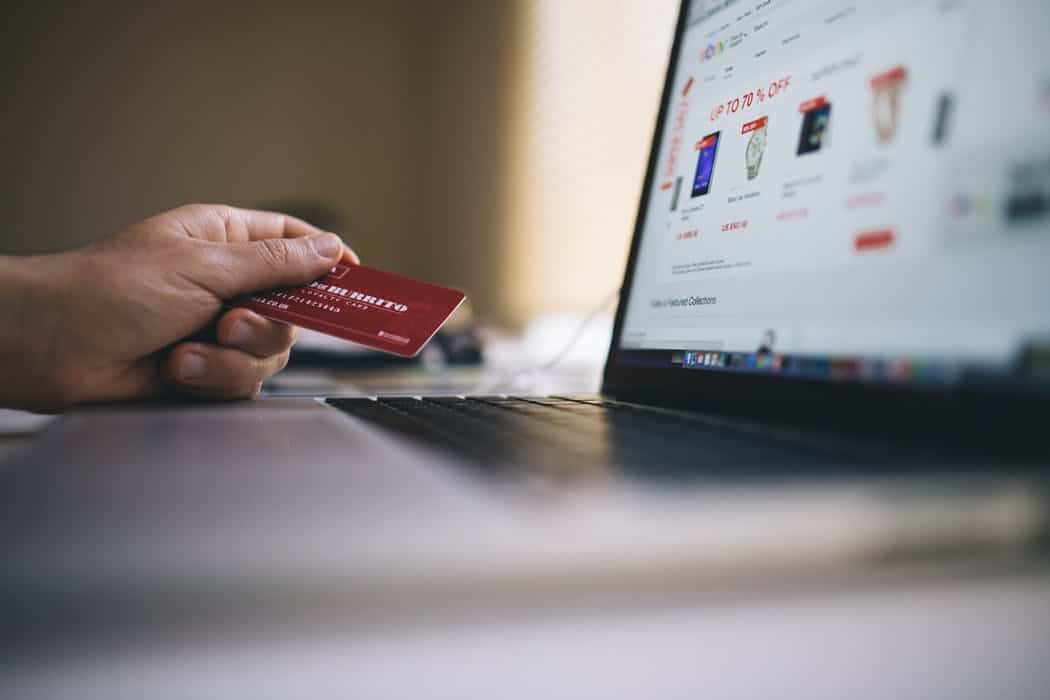 You guys, I have hooked you up today. Seriously. Everyone loves a good Amazon bargain, whether it's scoring a huge deal, or if you just need to stock up on supplies for a side hustle or a rainy day in. It's no wonder, then, that everyone's ears perk up when the words free Amazon gift cards is mentioned. And boy, are free amazon gift cards going to be mentioned today!
Yep, this is a real thing. In fact, it's crazy easy to get free Amazon gift cards – if you know where to look. It's like they're throwing them at you.
I love using Amazon for things I can't find in local shops (or, OK, if I can't be bothered to leave the house…), and having even a $5 voucher to knock off the price is always welcome.
Below, I've listed over 50 ways to find free Amazon gift cards – if you committed to a few hours going through these sites, imagine how many vouchers you could have by the end of the day!
Some of these sites and apps do require a little work before you can redeem your gift card, but if you have a spare 15 minutes in the evening, you can easily get your hands on one without much real effort. I normally do these sorts of things when I'm chilling out in front of the TV for the evening!
50+ Ways to Get Free Amazon Gift Cards Today:
 Apps
1. Viggle
Viggle is an app available for both iPhone and Android, allowing users to watch TV in return for points that can be redeemed as Amazon gift cards. To simply need to check in on the app while watching something on TV, and the app will give you points for that show – how easy is that?!
2.Swagbucks

Swagbucks is the first survey company I signed up for, and that's because it's one of the leading online rewards sites available. In my opinion, they're one of the most legitimate survey companies and always pay on time. You can receive gift cards for Amazon and other retailers, or get cash back from PayPal in exchange for completing online activities such as answering surveys, watching videos, and browsing the web – which is nice when you get fed up of answering questions all the time!
3. Ebates
Ebates is a fantastic way to earn Amazon gift cards and cash back simply by doing your online shopping as you normally would. Check out my in-depth review of Ebates.
4. Honey App
The Honey app and browser add-on finds coupon deals from a range of places that you can use for the websites you want to shop from, including Amazon. This can be a great time saver when hunting for gift card deals.
5. PunchCard
Punchcard is a loyalty shopping app available for both iPhone and Android. It allows you to earn personalized rewards including Amazon gift cards and cash everytime you shop.
6. Receipt Hog
Receipt Hog is a mobile app for iPhone and Android that collects your purchase information from your receipts in return for cash rewards and Amazon gift cards.
7. Shopkick
Shopkick allows you to earn free gift cards when shopping at your favorite stores. Stores included on the app include Target, TJ Maxx, eBay and Groupon.
8. Perk.tv
Perk is a mobile reward program that offers rewards, apps, giveaways and more. The app allows you to watch videos and earn points that can be cashed in for free Amazon gift cards.
9. AppNana
AppNana allows you to redeem free Amazon gift cards, vouchers for PayPal, iTunes and more. All you have to do is try out some of the apps suggested by AppNana!
10. Slidejoy
Slidejoy is a super simple app that lets you make money by checking trending news and having ads on your lock screen – that's it! The app lets you redeem free Amazon gift cards, vouchers for other outlets, or cash back in return for using the app.
11. Mobee
The Mobee app will pay you to shop & eat at your favorite restaurants by giving you rewards that can be exchanged for gift cards are cash. All you have to do is review the businesses that you shop and eat at!
12. Nielsen Computer & Mobile Panel
Nielsen Computer & Mobile Panel gives you opportunities to win cash, gift cards, voucher and more every single month, simply for having the app installed on your phone and running in the background – that's literally it!
13. Appdown
14. App Karma
Surveys
15. Harris Poll
Harris Poll offers rewards from favorite brands as well as cash back in return for completing online surveys and polls in a range of subjects from politics and business to sports. This is a particularly good site because they'll give you points not only for the surveys you complete, but also the ones you're directed to but not eligible for. They have an app available which is particularly handy for getting a few apps done when you've got some spare time!
16. American Consumer Opinion
American Consumer Opinion (also known as ACOP) is a survey site offering cash back and free Amazon gift cards in return for filling out and completing surveys and research projects. It's a great site because not only can you earn real money back for your time, but you're also making your voice heard as a consumer at the same time.
17. Survey Junkie
Survey Junkie is a great site that pays members for completing surveys. It's a completely legitimate way of earning extra cash or gift vouchers on the side in return for giving your opinion.
18. Toluna
19. Global Test Market
GlobalTestMarket is a leading survey site with online research panels and surveys. Members can participate in online surveys on numerous topics, and in return are entered into draws for cash, gift cards or regular and frequent entry into sweepstakes – all for free!
20. Inbox Dollars
One of the best things about Inbox Dollars? You'll get a free $5 sign up bonus for simply registering with them – that's easy money in itself! This is another great site for earning a bit of extra cash in the evenings by filling out simple surveys, watching videos, surfing the web and signing up for products. The cash out is at $30, and a great feature of Inbox Dollars is that they have an estimated 'how much will you earn' section before you commit to completing a survey. Click my link here and earn $5 for simply signing up to Inbox Dollars.
21. MyPoints
22. Opinion Outpost
Opinion Outpost is another great site that allows you to share your opinion in focus panels, surveys and more in return for cash back rewards, gift cards and vouchers with some of your favorite retailers.
23. Product Report Card
This site gives people a chance to earn cash rewards just by sharing their opinions on various products and services.
24. National Consumer Panel
NCP provides a fun and interactive way to scan and upload your purchases and in return, redeem points for free gift cards or cash back – just for doing your shopping as you usually would
25. instaGC
InstaGC will pay you for using their link to go shopping like you normally would online – an alternative to Ebates if you are looking for one.
26. EarningStation
EarningStation is another survey site that offers the chance to complete surveys, watch videos, play games and more all in return for cash or vouchers.
27. One Opinion
OneOpinion offers free Amazon gift cards, vouchers from your favorite retailers and cash back in return for sharing your genuine opinion through surveys and focus groups.
28. MyPoints
MyPoints is another free legitimate survey site that rewards users with points in return for completing surveys, watching videos, shopping online and more. These points can then be redeemed for cash rewards, free gift cards, and travel miles
29. Prize Rebel
PrizeRebel is another site that offers rewards such as Paypal, Amazon gift cards, and more for giving your opinions.
30. Ipsos Isay
This site allows users to take surveys for points, which they can use towards the opportunity to win prizes, vouchers, and cash.
31. Survey Spot
32. You Gov
YouGov is a world-leading market research company and pays users in cash back or vouchers for taking part in surveys online.I like this site because it has a huge range of surveys on all sorts of topics, and the site feels very clean to navigate without any pop-up ads! Check out YouGov and sign up to take your first paid survey.
33.Pinecone Research
Pinecone Research is one of the largest and best-paying survey sites available. It's free to sign up to, and users can earn money by completing surveys that pay up to $3 each. You can then earn money via PayPal or through vouchers to popular retailers.The best thing about pinecone research is that it's completely free to sign up to and use, and the surveys are all very simple and straight forward, and can be filled out in your own time. Check out Pinecone Research and sign up with my link here.
34. iRazoo
35. MobileXpression
36. Valued Opinions
Valued Opinions pays between 25p-£30 per survey, again in the form of vouchers and gift cards, or cash back. The site also has online focus group opportunities as well as surveys which can be quite interesting! The community has over 3 million members, with gift cards available from a number of popular retailers including Amazon, Sainsburys Macy's, iTunes and Nike. You can register with Valued Opinion using my link here.
Websites
37. Gift Card Granny
Giftcard Granny allows you to swap gift cards for other retailers online.
38.  Top Cashback
Like Ebates, Top cashback allows you to earn cash, vouchers, and gift cards for shopping online through their link. It's free to use and a very popular way to earn a little extra cash.
39. Card Kangaroo
This site is a fantastic way to buy gift cards at a discount. While you won't find free Amazon gift cards here, you might be able to get your hands on a great bargain!
40. Cardpool.com
Another great site for finding discount gift card deals from a number of different major retailers.
41. Coinstar
42. Gift Hulk
Another rewards-based site offering points to be redeemed for cash and voucher prizes in exchange for completing tasks such as surveys, watching videos, playing games and more.
Other
43. Blogging
As a blogger, you can sign up to the Amazon Affiliates program and earn money by recommending the very products you love and use every day! Blogging is the best thing I have ever done, giving me a real focus in life and now contributing to my income every month. If this is something that interests you, be sure to sign up to my free 'Start a Blog' email course to go from zero to a money-making blogger in less than a week!
44. Amazon FBA
Rather than getting free Amazon gift cards, why not earn extra cash off of Amazon itself? Running your own Amazon FBA business can be an extremely lucrative side hustle – just take a look at the story of The Selling Family who now makes over 6 figures with their business every year.
45. Amazon Trade-In
This is an Amazon-run programme that pays you for trading in your old items, such as second-hand books, CDs and DVDs. If you have a lot of clutter that needs a serious clear out, this could be a good option for you to earn some money on the side.
46. Microsoft Rewards
Microsoft and Bing rewards are a great way to rack up points by surfing the web as you usually would (although on Bing, not Google!). If this is something you do anyway, sign up to Microsoft rewards and start earning points that you can quickly redeem for Amazon gift cards!
47. Recycle Bank
Recycle Bank is a great site that provides rewards from local and national businesses in return for doing green deeds such as recycling.
48. Reload Your Amazon Gift Cards Balance
49. Amazon Promotions
50. Credit Card Rewards