We may earn money or products from the companies mentioned in this post, and as an Amazon Associate I earn from qualifying purchases. Please see my full disclosure for more information.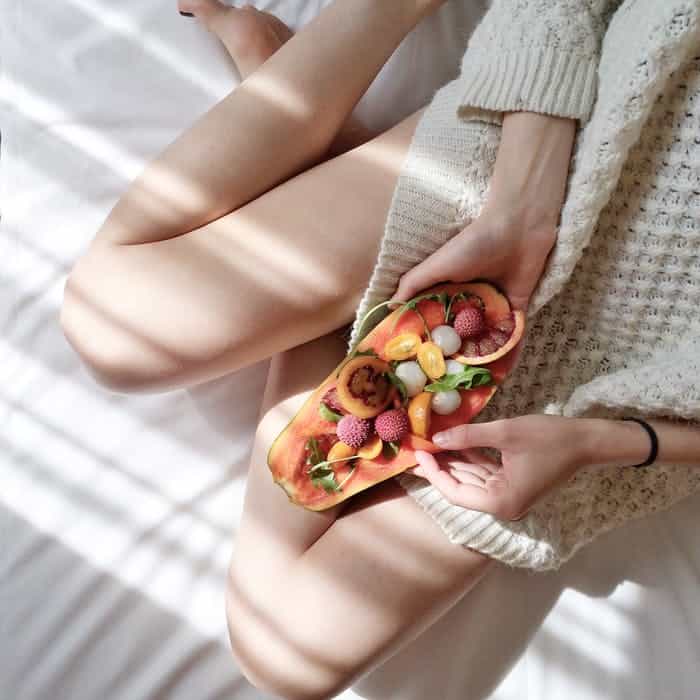 It's slowly becoming more clear to me that this journey of minimalist living is as much about what's on the inside as it is about what you live with on the outside.
We could clear out every ounce of clutter from our homes, fine-tune our shopping habits to perfection, but if we don't learn how to clear our minds of clutter, will any of it really stick?
Self-care is a buzzword that's grown in popularity in the past few years. Our generation is slowly realizing the importance of looking after ourselves, talking about things that might not feel totally comfortable to talk about, and taking the steps that are needed to stay healthy, both mentally and physically.
This year has been a time in my life where I have regularly needed to look within.
It's thrown some hurdles my way that I never expected, and I needed the toolkit I'm about to share with you to keep me happy. If you haven't really thought about what kind of self-care routine you might need to get you through a rocky patch, or want to take a look inwards but aren't sure where – or how – to start, take a look at some of my go-to tools below and see if any resonate with you.
1) Yoga
I've been practicing yoga for over 10 years now, on and off. It's a practice that I seem to constantly return to, and although I go through phases of practicing every day to forgetting about it for months at a time, I've learned so much about my body and my mind through yoga.
Yoga teaches you to connect your body and your breath. It teaches you to read your body and to know your limits. It teaches you the importance of competing with nobody, not even yourself. It teaches you to do no harm. To be still.
Yoga saves me and has done ever since it became an intertwined part of my life. If you have a mat, roll it out. If you don't, the floor is just fine.
2) Eating Right
This year I made the biggest change I have ever made to my diet by cutting out all meat and about 90% of dairy products. I'm slowly but surely working on that 10%.
I have never felt so clean, so healthy, and so happy with my life choices. I love cooking every single day and take so much joy in seeing all the different colors of vegetables on my plate.
I'm not saying that self-care means going vegan, but there is definitely something to be said for taking care of your body and your conscience through what you eat.
3) The Beauty of a Beauty Regime
Do you have a beauty regime?
I used to be a make-up wipe and cheap moisturizer girl if I'm honest, and only recently (triggered by a year of skin problems) have I implemented a proper skincare routine that I follow every night.
I now:
Cleanse
Tone
Use my holy grail that is Paula's BHA Liquid Exfoliant
Apply a Serum
Apply a Moisturiser
You can check out how I fixed my skin and my full skincare routine here! For nights where a lot of self-care is needed, I have facemasks and scrubs that leave my skin feeling baby-soft and my soul feeling rejuvenated. Do not underestimate the power of a great beauty regime and what it can do for your mood.
4) Music without Words
Classical music is beautiful. I started listening to it as background noise when I was working (does anyone else really struggle with writing while listening to music with words?!)
However, I now love to listen to classical music to unwind and chill out – try it for yourself, or make a playlist with some of your favorite songs that help you feel relaxed.
5) Quiet Time
Don't forget to take time out from your day just for YOU. Whether it's taking 5 minutes when you wake up to take stock of the day and what's to come or sitting peacefully for 30 minutes in the evening to digest the day and anything that might have happened.
6) Social Time
Equally, don't underestimate how much spending time with friends and family can lift your mood. Make the effort to re-connect with people, see your friends regularly, and spend time with your family. Build that safety net around yourself.
If you like this post, you might also enjoy these:
10 Minimalist Routines to Clear Your Mental Clutter