We may earn money or products from the companies mentioned in this post, and as an Amazon Associate I earn from qualifying purchases. Please see my full disclosure for more information.
The ultimate list of perfect side hustles for moms looking to increase their monthly income, start a small business, and gain more control over their time.

Are you already a mom and looking for ways to stay home as much as possible with your little one? Maybe you don't currently work and want to earn some money with a side hustle in the evenings while your child sleeps, or perhaps you work in an office and would like to transition to a more flexible job you can do from home.
If that resonates with you, read on.
What Should Moms Look for in a Side Hustle?
Whether you're a stay-at-home mom or a full-time working mother, there are plenty of ways to earn a side hustle. The added income helps support the expenditures and meet your personal needs as well. When choosing the right side hustle for you, you'll want to take into account:
The time you have to commit to your side hustle each week
Any existing skills that you could utilize
Would you rather have an online side hustle or something that lets you be creative, meet others, or get outside?
Do you want to grow your side hustle into a small business eventually, or just earn a little extra cash each month?
Consider these 51 unique side hustles for moms to find the best fit for you and your schedule!
---
Online Side Hustles for Moms
1. Become a Freelance Writer
If you are passionate about writing, you could take up freelance writing. This is one of our top picks for moms looking for a side business, as you can set your own hours, work from home, and scale your business to the hours you have available.
Before I started making enough money blogging to focus on that full-time, I made a big chunk of my income through freelance writing.
It's a competitive industry, but another side hustle that lets you be creative, connect with different people all over the world, and there are a lot of other niches you could specialize in.
This is one of the most perfect stay-at-home mom jobs perfect you can do it completely remotely – all you need is a laptop and an internet connection. So if you're looking for a job you can do while your baby is down for a nap or in the evenings in front of the TV, this is the one for you!
Find out more about how I make money as a freelance writer here and how to become a freelance writer yourself.
You can earn around $15 to $50 an hour – although this can increase to be much higher as you gain experience, a bigger portfolio, and great client reviews. To get started, sign up for an account on Fiverr or Upwork, set up your profile by listing skills and services, and select a payment option.
Earnings: $15 – $55 an hour, increasing with your experience
---
2. Start a website
In the past, blogging was seen as a 'cute' online diary for people who liked writing. As the internet has developed, however, blogging has become so much more than that – and you'll have to wear many different hats to be successful in this side hustle. Blogging is a great side hustle for moms because:
You are your own boss
There is no cap on your income
You can choose your own hours
You can work entirely from home online
There are endless directions you could take a blogging business
If getting a stay-at-home mom job is important to you mainly because you want a job that gives you the flexibility to choose when you work (at naptime, bedtime, and any other time you're not spending with your baby!), this is the perfect career.
The best thing about blogging? The potential is limitless.
You could make a couple of hundred dollars a month and be happy with the extra income, or you could make an absolute killing like some mom bloggers out there, including Carly from Mommy on Purpose, Rose Marie Gardner from The Busy Budgeter, and Elna Cain from Twins Mommy.
To get started, make sure you've grabbed your free copy of my mini-course The Blogging Basics Blueprint for a super easy, ultimate guide to setting up your blog for success from day one.
Earnings: Unlimited! Some successful bloggers are earning over $20,000 a month.
---
3. Manage Social Media Accounts
If you're pretty savvy with managing your own social media accounts, why not consider becoming a social media manager for other businesses and bloggers? You don't necessarily need to have thousands of followers to go into this side hustle either – more important is knowing how to come up with a social media strategy and analyze your followers and engagement.
To get started, keep an eye out for social-media part-time offers through LinkedIn. You could also freelance your skills on Fiverr or Upwork.
Earnings: $14 – $35 an hour
---
4. Be a Virtual Assistant
Working as a virtual assistant starts off at around $10 to $30 per hour but again, there are a lot of scopes to increase your rates as you gain experience and take on bigger clients.
A virtual assistant can do anything from replying to emails and general admin to scheduling posts on social media, organizing your client's calendar, and more. This is the perfect side hustle for moms who are super organized and love a versatile role where you'll be doing lots of different things.
Find out more about How to Become a Virtual Assistant.
Earnings: $10 – $30 an hour
---
5. Create a YouTube Channel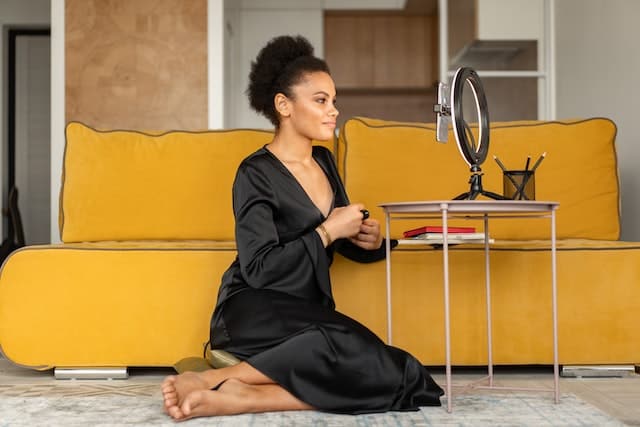 A YouTube channel can be one of the most profitable and exciting side hustles if you make it big – but know that the competition is fierce. You can pick a niche you excel in and create video content on it. Ryan's World, as an example, is the biggest YouTube channel today and started with just Ryan and his parents reviewing his toys for other children and parents to enjoy.
This side hustle can help you earn $3 to $5 per 1000 views or up to $5000 for every one million views, but the real money comes from sponsored videos and even selling your own merch.
To get started, you have to sign up for a YouTube account and invest in your video gear. Then film your content, edit it, and post it on your channel.
Earnings: $3 – $5 per 1,000 views
---
6. Bookkeeping
Moms who have a knack for numbers can turn this skill into a profitable side hustle. Become a bookkeeper in the comforts of your home through digital software and earn approximately $18 to $22 per hour.
It would be best if you got started on this hustle, and then arrange for your liability insurance and start providing services.
Earnings: $18 – $22 an hour
---
7. Research studies
Local universities provide excellent opportunities to participate in research studies for side earnings. You can sign up as a participant and earn compensation through cash or gift cards, as determined by the University.
You can register in an online organization or a local university and participate in their studies as convenient for you.
Earnings: $50 – $500 per day.
---
8. Start an Amazon Dropshipping Business
Have you heard of fulfillment by Amazon before? Basically, you start up a store of your own, but all your stock is stored by Amazon, and it is then packaged, labeled, and posted by Amazon directly – all you have to worry about is marketing your store and keeping your stock topped up!
This is a great stay-at-home mom job, and can be extremely lucrative – find out how Jessica from The Selling Family turned her Amazon FBA side hustle into a 6-figure business.
---
9. Build websites
Moms skillful at website design and development can make it their side hustle and earn seriously big bucks. According to FreshBooks, the average website costs upwards of $6,000, so this is a niche worth exploring if you're interested in web design and building.
To get started, polish your website development and design skills, build your website and showcase your portfolio when applying to clients.
Earnings: Between $5,000 – $10,000 per website
---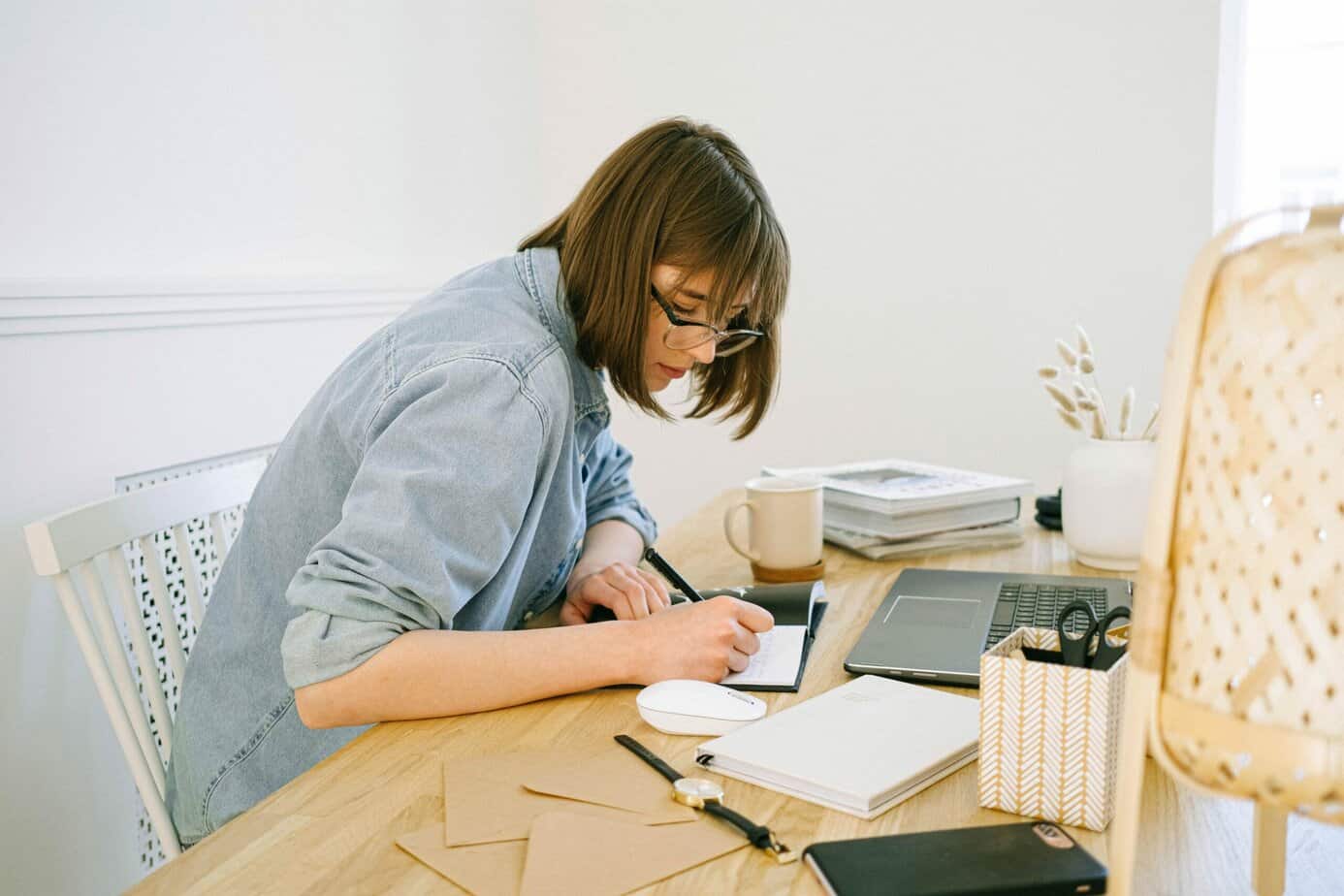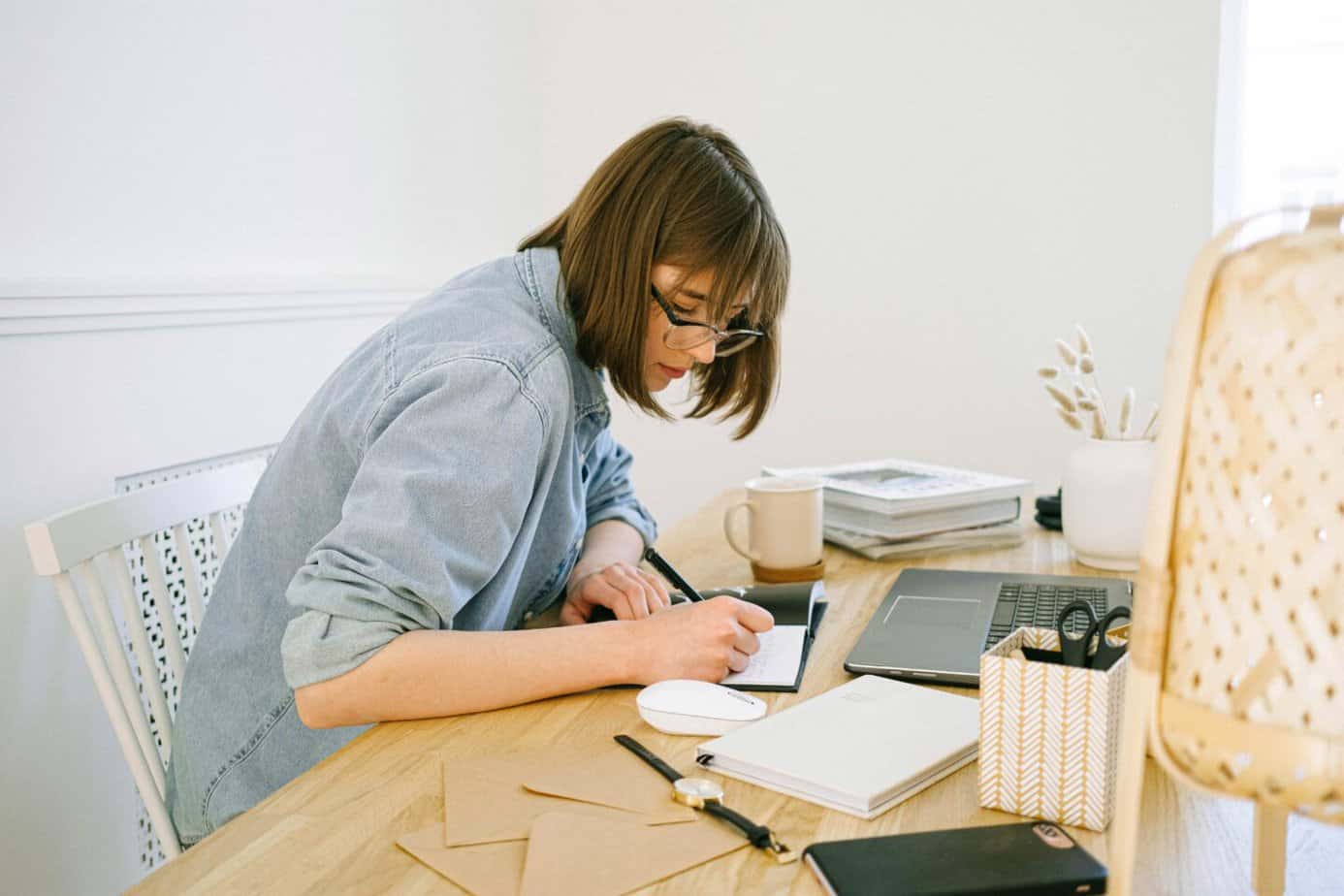 10. Online surveys
Moms can make extra bucks by completing online surveys – this isn't a big money maker by any means, but can be a good easy way of generating extra cash here and there if you've got some spare time in the evenings. Depending on the length and type of survey, you can earn monetary compensation for gift cards, cash payments, or points to store up and redeem at a later date.
To get started, you can register online for free and start filling out surveys from the get-go. A few trustworthy sites to take a look at include MyPoints, Inbox Dollars, and Survey Junkie.
Earnings: >$5 an hour
---
11. Online tutor
Are you a language expert or specialize in another subject? You could start a side hustle teaching kids or adults online. This could be a perfect side hustle for moms with children already in school, as you'll be used to covering similar subject matter with your own kids at home.
You can register on a tutoring site and work part-time or in a school program.
Earnings: $10 – $39 an hour
---
12. Graphic designer
Creative moms might be interested in becoming a freelance graphic designer as a side hustle. This could involve creating graphics for marketing, web design, print, magazines, and more.
Earnings: $15 – $61 an hour
---
13. Transcribe videos or audio
Moms can transcribe videos or audio if they have a way with words. You can earn $20 to $50 an hour. You can take a mini transcription course and look for employers to get started. They will deliver a set of audio files to you for transcription, which you must type and edit.
This list of transcription jobs is a great place to start.
Earnings $12 – $16 an hour
---
14. Tutor kids or adults
You can offer online and physical tuition to kids and adult students in your local area if you'd prefer a side hustle that lets you meet people face to face. Tutoring is an extremely versatile option that makes it one of the best stay-at-home mom jobs. You could choose to tutor children or adults and do this either from home or online.
You might already have a skill that you are able to offer tutoring for (for example, if you have a degree or are fluent in another language), or you may be able to find a remote employer who will train you on the subject you will be tutoring. You can register on a tutoring site or post advertisements in your area for tuition.
Earnings: $23 – $24 an hour
---
15. Become a podcaster
Podcasting these days is a big business. There is a podcast on almost any subject, and you can make a lot of money through sponsorships and other deals that may come your way through the growth of your podcast, such as a book deal.
You can broadcast to thousands and millions by purchasing podcast equipment and software. Then choose a podcast hosting service and start broadcasting on your topics.
Earnings: $18 – $50 CPM and upwards
---
16. Work as IT support
Are you good with technological issues like computers, laptops, printers or networks, etc.? Then you could work as an IT support on the side and earn $34 an hour.
You must have relevant education in IT support and post your resume online or apply to companies to secure a part-time job.
Earnings: Up to $14 – $25 an hour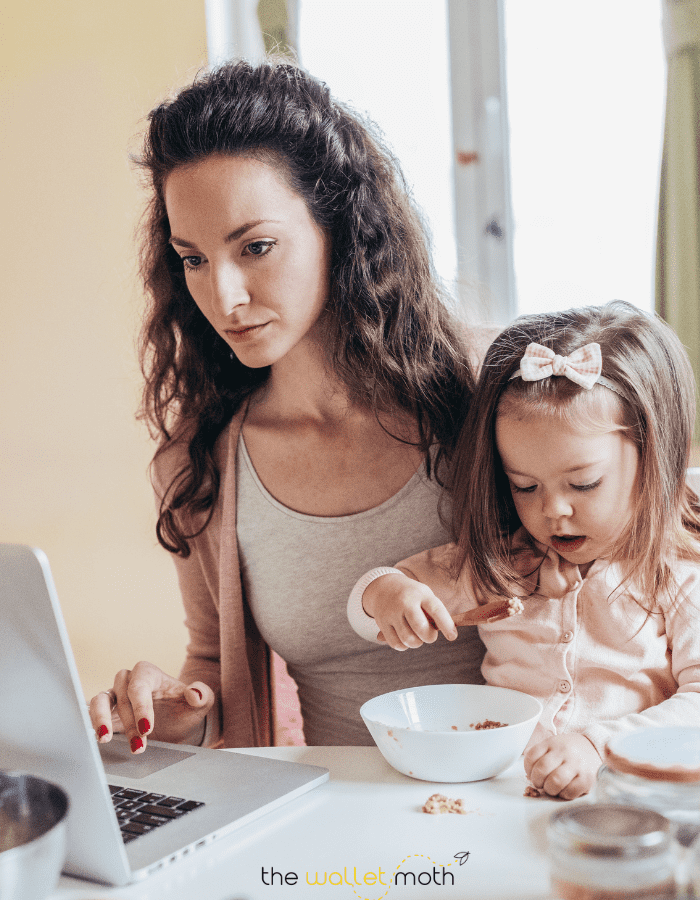 ---
17. Get a customer service gig
With the growing digital trends, there are plenty of remote customer service opportunities online.
Earnings: $15 – $20 an hour
---
18. Do voiceover work
Successful voice acting careers can fetch nearly eight million in a year. If you have a great voice and can play different roles, you could become a voice actor to earn a sizable income every month.
You could get started by seeking opportunities on Voices.com, Voice 123, and other platforms. Once you have auditioned and proven your talent, you could soon begin earning.
Earnings: $37 an hour
---
19. Proofreader
Moms could become a proofreader if they have fine grammar skills. You can earn up to $15 to $35 an hour. To get started, polish your grammatical skills (and maybe consider downloading Grammarly!) and start listing your services on freelancing sites.
Earnings: $15 – $35 an hour
---
Sociable Side Hustles for Moms
20. Real estate license
You can earn nearly %5 to 6% of the commission if you become a part-time real estate agent. To get started, you must complete pre-licensing coursework, pass an exam, and obtain your license.
Then team up with a brokerage and earn away. Anyone who's watched Selling Sunset will know just how lucrative this side hustle could be.
---
21. Music teacher
You can share your gift of music by becoming a part-time music teacher. You can earn $16 to $30 an hour by coaching students online or in person.
Together started, you need to compile lesson plans and promote your lessons online and through word of mouth.
Earnings: $16 – $30 an hour
---
22. Photography
Photography is a creative side hustle for moms; you could cover family and personal special events and earn around $30 to even $350 an hour, depending on the quality of your work.
These days, investing in a good camera doesn't have to break your bank. You can find a great quality camera from $500, and if you have a knack for angles and lighting, you could try your hand at making money as a photographer!
You should know, however, that since everyone and their mother owns a smartphone with a good quality camera these days, it is getting harder and harder to make money as a photographer unless you're capturing some extraordinary sights.
Eventually, you'll need to invest in some high-quality camera gear to really make this side hustle a thriving business, but for now it can be enough to share your stunning portfolios online to get started.
Earnings: $30 – $350 an hour
---
23. Plan events
Moms are exceptional planners; you could plan events as a side hustle. This niche helps earn $12 to $75 for an hour.
You could initially start by planning events for family and friends for free to advertise. Then once your popularity grows, start offering services. You must also build a website and advertise online.
Earnings: $25 – $150 per hour
---
24. Yoga teacher
A fantastic side hustle for moms is to become a yoga teacher. You can work flexible hours (often in the evenings when your little one is in bed), and it keeps you fit at the same time! If you become a yoga teacher for a gym or a studio, you'll typically earn a flat hourly rate – but you won't have to do any marketing to get students to your classes.
Going self-employed and renting a hall out to host your own classes means you have much higher earning potential (if you charged $10 and had 10 students, you'd earn $100 for a single class!) – however, you would need to take away the costs of marketing your classes from that income.
To get started, specialize in a specific yoga style, complete a registered training course, earn certification and start offering services.
Earnings: $36 – $100 an hour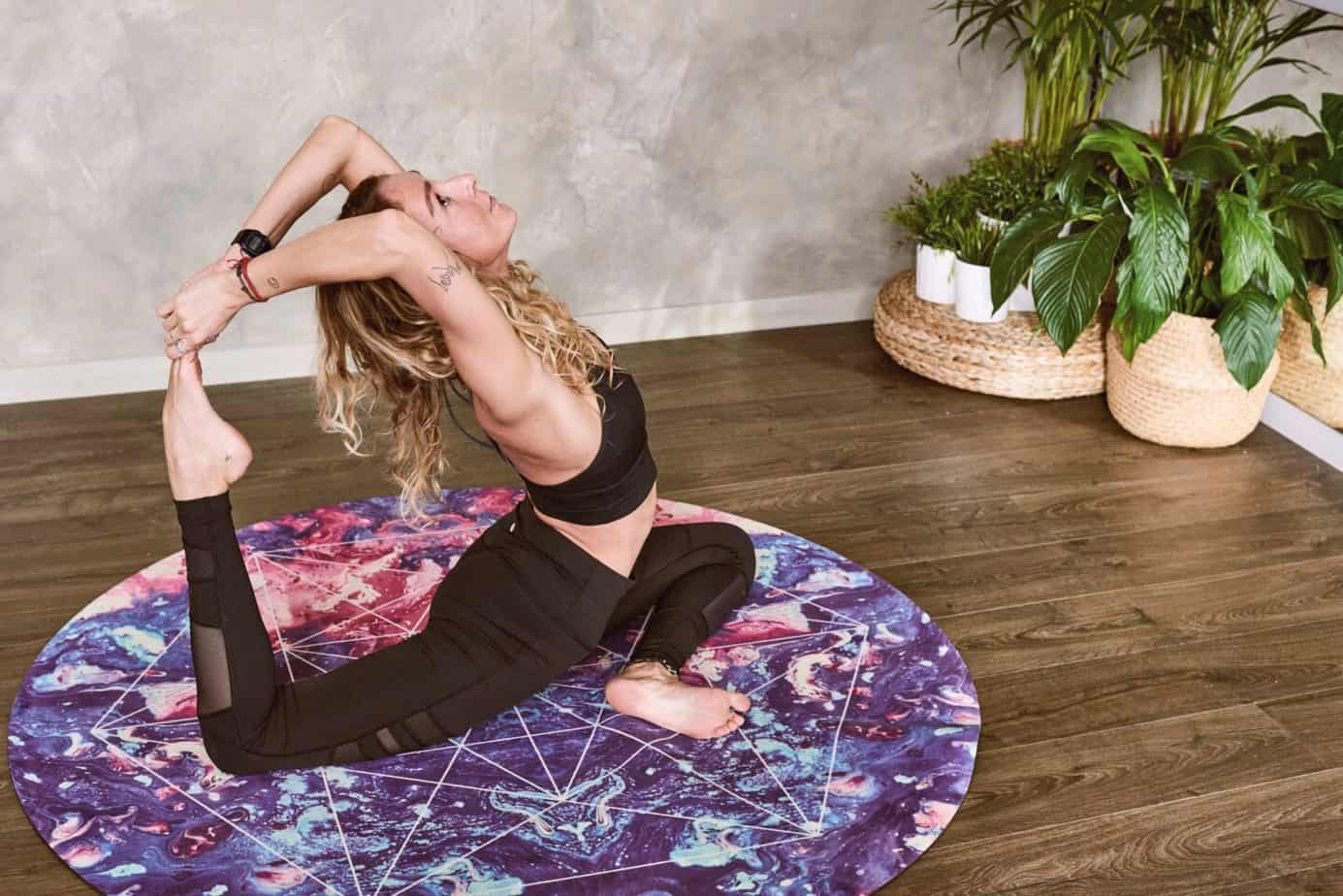 ---
25. Teach a second language
Are you a language expert? You could teach a second language as a great side hustle at flexible hours, virtually and physically. ESL teachers receive $23 an hour, and other language experts get $24 an hour.
Earnings: $23 – $24
---
26. Translator
If you are bilingual or multilingual, you can become a translator and earn $15 to $25 an hour. To start, you must freelance your translation skills online and offer services to local organizations.
Earnings: $24 – $31 an hour
---
27. Cosmetics brand rep
Become a brand representative and beauty influencer for cosmetic brands online. You can earn 25 to 50% of commission and bonuses as well.
Apply for sales representative jobs, order starter kits, and begin selling personally and virtually.
Earnings: $20 – $28 an hour
---
28. Be a Fitness Coach/Personal Trainer
A great side hustle for moms that love to keep active is to become a fitness coach or personal trainer. You could teach classes in person or online from the comfort of your own home, or you might prefer to take on clients for 1-2-1 sessions.
To get started, you must receive certification as a fitness coach and offer clients both virtual and physical services.
Earnings: $22.81 an hour
---
29. Do makeup for events
Are you good at makeup or a certified beautician? Then you have the best side hustle option. Become a part-time makeup artist and offer services for events at the rate of $50 and onwards for each client.
You can make an online profile, advertise for your services, and offer free makeup for family and friends initially till word starts spreading.
Earnings: $50 and up per client
---
30. Cut and style hair
Hair stylists are always high in demand, and you could offer your skills as a great side hustle.
To get started, complete a hair stylist course from a reputed salon and advertise your services online and through word of mouth. Your neighborhood, family, and friends are great places to begin offering hair-cutting services.
Earnings: $18.31 an hour
---
31. Offer caregiving services
You could choose to become a carer, either choosing to be a self-employed carer or finding work via an agency.
Caring for someone in need can be a hugely rewarding job, and means you'll meet many people from different avenues of life every day.
Earnings: $11 – $15 an hour
Creative Side Hustles for Moms
32. Sell Crafts Online
Are you an excellent crafter? Then you could sell your crocheted goods, jewelry, woodwork, or handmade ceramic items as a side hustle. Depending on your sales online and physically, you can earn a profit equivalent to your sales price, especially on Etsy and others.
You need to get crafting materials to start, create a range of items and sell on online marketplaces like eBay or Etsy.
Earnings: Uncapped!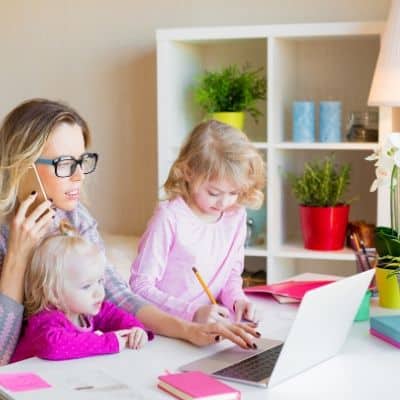 ---
33. Do Garden Work
Become a gardener and make extra income by offering yard services to families in our local area. You will have to invest in gardening supplies and post your services online or on gardening sites to get started.
This is a fabulous side hustle for moms who love being outdoors and have in-depth knowledge of flowers and general garden care.
Earnings: $19 per hour
---
34. Meal prep for others
Expert cooks can become meal preppers for others and earn $50 for every custom meal plan they provide.
To get started, you will have to perfect a couple of nutritious and healthy meals, offer free samples to advertise, and offer locally and online.
Earnings: $50 per meal plan
---
35. Thrift flipping
You could make thrift flipping a profitable side hustle by purchasing items in need of an update from thrift stores, doing the upgrades, and then selling those items on. You could earn $300 to $1000 monthly by working via Poshmark and other marketplaces.
Start by creating an account on a social selling app and list your flips to sell. Find your niche – for example, upgrading outdated furniture, reupholstering chairs and soft furnishings, or altering old clothes. Then, take some gorgeous photos of your flips and get selling!
Earnings: $300 – $1000 per month
---
36. Interior designer
Are you a visionary home decorator? You could turn a passion for interior design into a genuine side hustle, helping other people create their perfect space.
You can start by creating your home decoration portfolio and advertising it on online platforms.
Earnings: $19 – $26 an hour
---
37. Sell flower arrangements
Selling flower arrangements is the perfect side hustle for green-fingered moms who love gardening and making art out of nature!
You can start by making flower arrangements for family and friends and advertise your work via your social media handles and local Facebook groups. Flower arrangements can be used at weddings, birthdays, events, or even just for holidays.
Earnings: $13.34 an hour
---
38. Be a professional videographer
Just like photography, videography professionally is an excellent side hustle too. Depending on your experience and the time you are hired for, you could be earning upwards of $500 a day – for example, if you were shooting and editing a wedding.
To get started, you need to invest in high-quality video equipment and share stunning snippets online to advertise.
Earnings: $27 – $43 an hour
---
39. Sell baked goods
If making baked goods is a favorite past-time of yours when you have some spare time, why not tie that into a way of making some extra income too? You could contact independent cafes and coffee shops in your local area to see if you could establish a contract with them, or simply sell your creations directly to people.
A great side hustle for moms related to this would be creating birthday and other occasion cakes.
Earnings: $5 – $150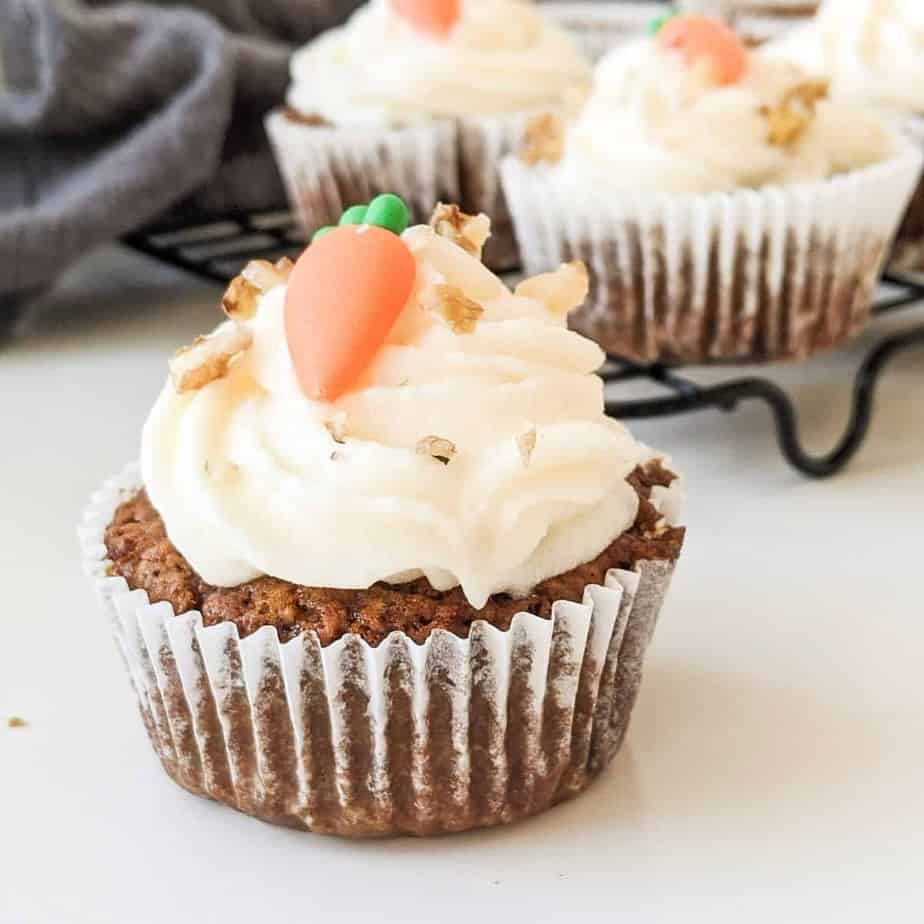 ---
40. Make custom soaps
This is a great side hustle for creative moms. You can experiment with different scents, colors, and shapes, and market yourself as a seller of organic, locally-sourced ingredients.
A great way to get started might be to send samples of your soaps to local influencers in your area and collaborate with similar home brands on social media to give your account a boost. On Etsy, the average handmade soap box sells for between $7 – $30.
Earnings: $7 – $30 per sale, minus expenses
---
41. Sell second-hand clothes
You could follow the trend and sell second-hand clothes to create a lucrative side hustle. You could earn 30 to 40% off the original prices of clothes. It is best to start selling at popular online marketplaces like Poshmark, LePrix, Etsy, eBay, and lots more.
Second-hand clothes are more popular than ever as younger generations opt for preferred outfits over fast fashion in order to save money and the environment. This is a great side hustle for moms who already have an overflowing wardrobe of things you've not worn in years!
Earnings: $100 – $2,000 a month
---
42. Start an Etsy shop
You could start an Etsy shop and sell a range of items as a side hustle. Depending on your craft and sales volume, you can earn a profit equivalent to the sale price minus the registration fee.
Etsy used to be the online shop where you could only buy quirky crafts, and while there is still very much a market for knitted, crocheted, and hand-crafted goods, that's not your only option.
You could start your own Etsy shop and sell anything that gets your creativity flowing, from knitted hats to digital downloads (for example, scavenger hunts and quizzes are massively popular on Etsy!). Check out this list of things you can make and sell from home for some legitimate home business ideas!
Popular Etsy shop ideas that aren't handmade crafts include photos, printables, planners, plants, clothes, and more!
Earnings: $500 – $10,000 a month
---
Outdoorsy Side Hustles for Moms
43. Walk Dogs
Maybe you already include walking your own dog as part of your routine. Starting a side hustle as a dog walker would therefore be quite an easy step – you just need to make sure you've got the correct insurance in place, are confident in the dogs you take on, and have a vehicle large enough to transport them (if you don't have a dog walking area in walking distance.
Rover.com is one of the leading dog-sitting websites around, easily connecting dog owners with dog sitters, so you don't need to worry about setting up your own website and the business page just yet. Simply get registered and you can start accepting dogs whenever suits you.
Earnings: $19 – $29 per 30-minute dog walk
---
44. Delivery driver (parcels)
If you have your own car, you could consider being a delivery driver. This could be a great side hustle for moms looking for a job that gets them outdoors and on the road, with hours that can be fitted around your kids' schedules.
Earnings: $19 – $26 an hour.
---
45. Drive for Uber or Lyft
Another interesting side hustle for moms with cars is to become a driver for an app such as Uber or Lyft. You can choose when you work (for example, in the evenings once your kids are in bed), and who/where you do your pick-ups from.
Earnings: $18 an hour
---
Side Hustles for Moms at Home
46. Childminding
This side hustle is great for moms who want to spend as much time with their kids as possible, and are adept to handling multiple children at once! There are many, many parents out there willing to pay good money to someone they can trust with their child, so this can be a great stay-at-home mom job without needing to get online!
Childminders might just take on one or two children at a time, or you might have more of a daycare set up at home with helpers to enable you to take on more children.
Earnings: $20.57 an hour for one child
---
47. Test Products
Did you know that being a product tester is a legitimate (and potentially lucrative) side hustle? You can sign up to test products at home in return for either keeping the item for free, gift cards, or cash – depending on the deal you get.
Earnings: $3 – $300 per review
---
48. Flip Houses
Of course, this is a side hustle that needs some cash upfront to get into – but for families with more disposable income, this can be an extremely lucrative side hustle for moms that can quickly replace your family income altogether.
Buy a fixer-upper, upgrade it, and sell it on for a profit – then repeat. That's the bones of it, but of course, this project requires a fair amount of cash available to really get the ball rolling.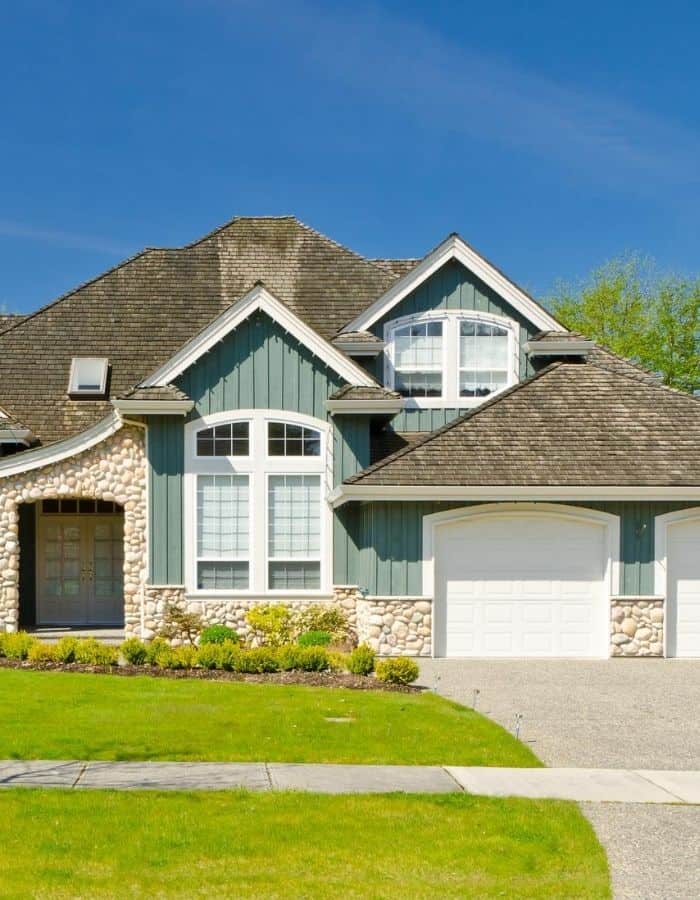 ---
49. Rent out a room (or spare property)
If you have a large home with a few spare rooms, you could make a tidy side hustle out of renting out the room on Airbnb to visiting guests. This is a particularly profitable side hustle for moms living in areas of interest – for example, if you live in a popular tourist city, close to transport links, or close to attractions/sights.
How to get started? Sign up as a host on Airbnb and upload some beautiful photos of the room on offer and your home. Set your price and await your bookings!
Earnings: $924 a month
---
50. Housekeeping
Another great side hustle for moms is general housekeeping. If you already do it for your own home, it's not going to be a huge leap to take on the housekeeping duties of another home in your area.
Earnings: $14.68 per hour
---
51. Tailor clothes
If you're a pro with a sewing machine, you could make an amazing side hustle out of tailoring clothes in your local area. Professional tailors are often too expensive for people who just want a few day-to-day clothes adjusted, but as a side hustle, you can charge lower prices that are likely to draw in a lot more customers – even just via word-of-mouth!
With second-hand clothing now more popular than ever, tailoring clothes could be a lucrative side hustle for moms as people look to adjust their new preloved clothes.
Earnings: $12 – $19 an hour
---
52. Sell plants
If you've got a bit of a green thumb, did you know that you could actually make money selling your plants, plant cuttings, or seeds? This is a fantastic side hustle if you already have a variety of house plants around your home, or if you have a range of flowers/trees or vegetables in your garden.
---
We hope this list has given you some inspiration for just how many opportunities there are out there to find a great side hustle this year and increase your income.
Pick one, give it a try and work hard, and you never know where it could take you!