We may earn money or products from the companies mentioned in this post, and as an Amazon Associate I earn from qualifying purchases. Please see my full disclosure for more information.
Age 11 can be the start of a tricky time – your pre-teen is growing independent enough to crave the ability to earn some extra money to add to their savings for a new game or toy, but they're not quite old enough to get a 'proper' full-time job. In this article, we've listed out some perfect jobs for 11-year-olds to build up those entrepreneurial skills and make money from parents, family, and family friends or neighbors.
The below jobs could be treated almost like a fun chore that you (as their parent) add to their weekly tasks. Taking the first job listed, for example, you could pay your 11 year old a set amount for every story they write – giving them a real job to do and cultivating some amazing creative writing skills for the future!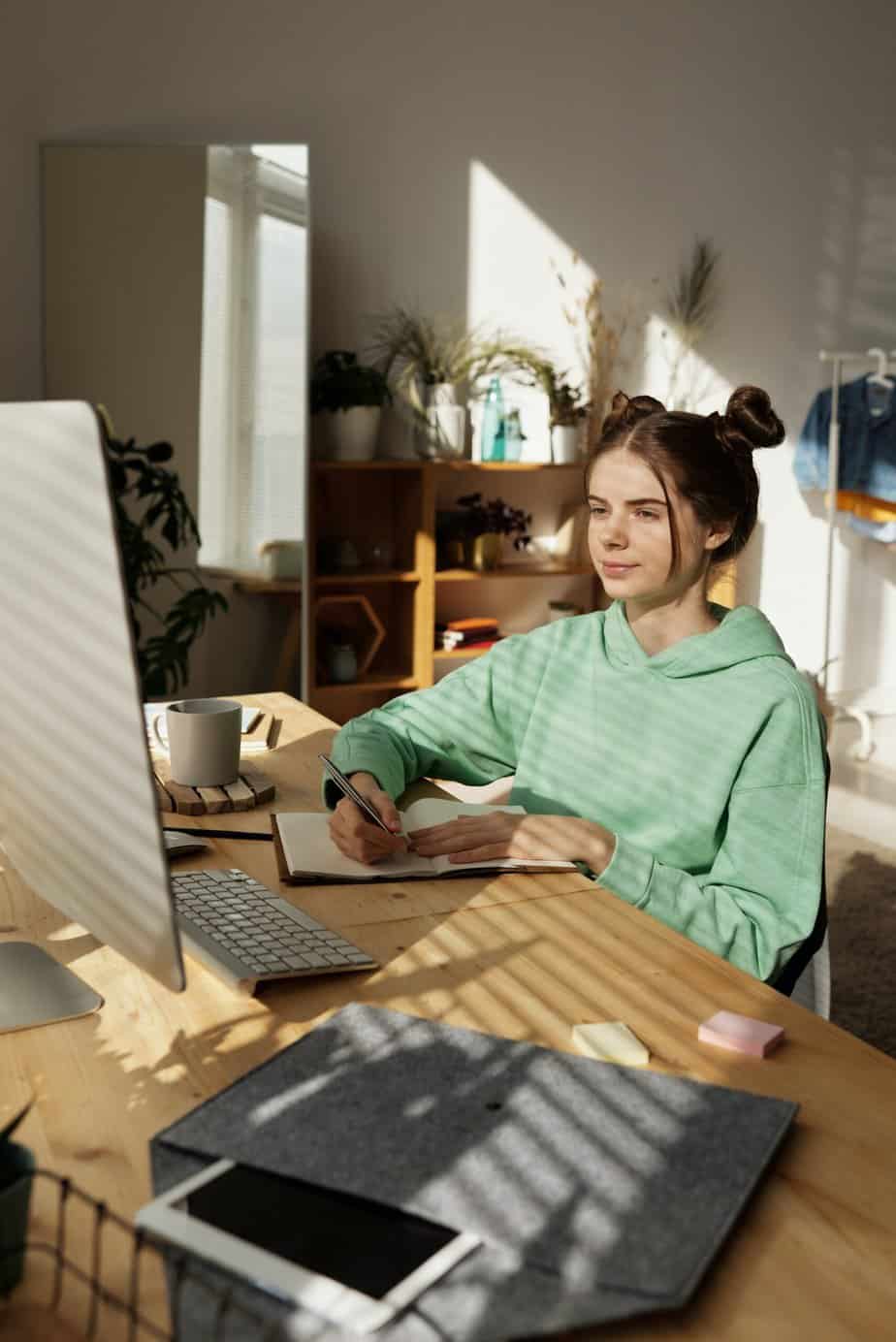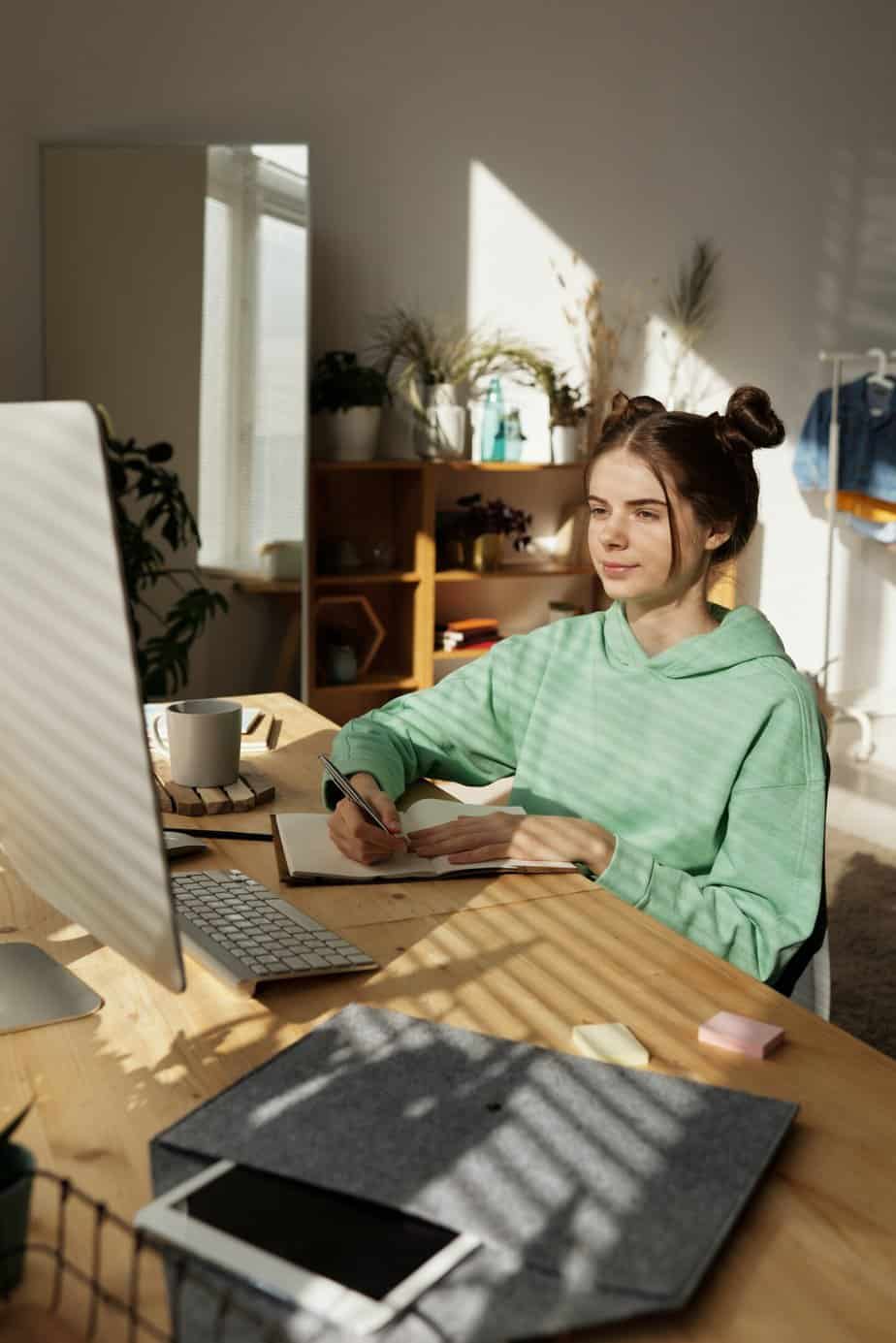 Is it legal for an 11 year old to have a job?
Child labor laws mean that an 11 year old cannot be legally employed by a business, which is why the jobs listed below are more creative and aimed towards earning some extra cash off family friends, neighbors, and family in return for offering a helpful service.
---
Are there any benefits to an 11 year old having a job?
Yes, there are lots of benefits to these jobs for 11 year olds, even if they aren't considered traditional jobs! The major benefits to encouraging your 11 year old to take on of the ideas listed below on include:
Increased independence: Working for some extra pocket money gives your 11 year old a far greater sense of independence, boosting their confidence.
Entrepreneurial skills: In starting their own 'business', your 11 year old will learn a lot about what it means to work – which could be the start of a wonderful career!
Fun activity: If nothing else, a lot of the ideas listed below are a fun way to pass the time for any 11 year old, and earning some extra cash at the end is only a bonus!
Below, we've listed 35 easy jobs for 11 year olds to earn some extra money on gain some crucial business skills!
Contents:
Read next: 54 Ways to Make Money From Home Today
Online Jobs for 11 Year Olds
1. Writer
You're never too young to become a writer, and if your child has a passion for the pen, freelance writing could be a great side hustle for them. Your 11 year old could go a few different routes:
They could start writing fiction, from poetry to a whole novel, with the aim to get it published traditionally or even to self-publish
They could apply for junior writing competitions and potentially win cash prizes
They could submit their writing to journals and magazines and receive a commission if their work is published
2. Blogger
In the same vein, becoming a blogger is another fantastic job for 11-year-olds who want to do something online and love writing.
Your child could choose to start their very own blog on something they're passionate about, such as writing blog posts on:
A cycling/scooter blog
A toy blog
A food blog (prepare for a messy kitchen!)
A nature blog
A blog reviewing their favorite video games or tv shows
3. Photographer
These days, you don't need to spend lots of money on a good camera to take beautiful photos, which means photography is a very feasible job for 11 year olds. Your 11 year old may already have their own smartphone, or you may prefer to lend them your own for a few hours so they can practice their photography.
You could then help them sell it online as art or submit it to stock photo sites in return for a commission.
4. YouTuber
Becoming a YouTube star may be a popular ambition amongst young people, but it is a lot of work. If your 11 year old is set on this as a job, they'll need:
A way of filming their videos
To decide what their channel will be about (see the blogger ideas – these could easily be converted into YouTube content)
A way to edit their videos and upload them
Most importantly, YouTube takes patience and consistency – if your 11 year old is looking for the best job to earn some money quickly, this might not be the best route. However, having a shared social media account that you help them work on can be a fun and exciting family business to have!
5. video game player
Did you know that young people can actually get paid to play video games? If your 11 year old is a talented gamer, they could enter competition and potentially win cash prizes.
6. Video game tester
Likewise, video game enthusiasts can also get paid to test new video games.
Having a YouTube channel could come in handy here as the companies looking for video game testers are more likely to find good fits on social media – but you may also be able to find job posts seeking out testers.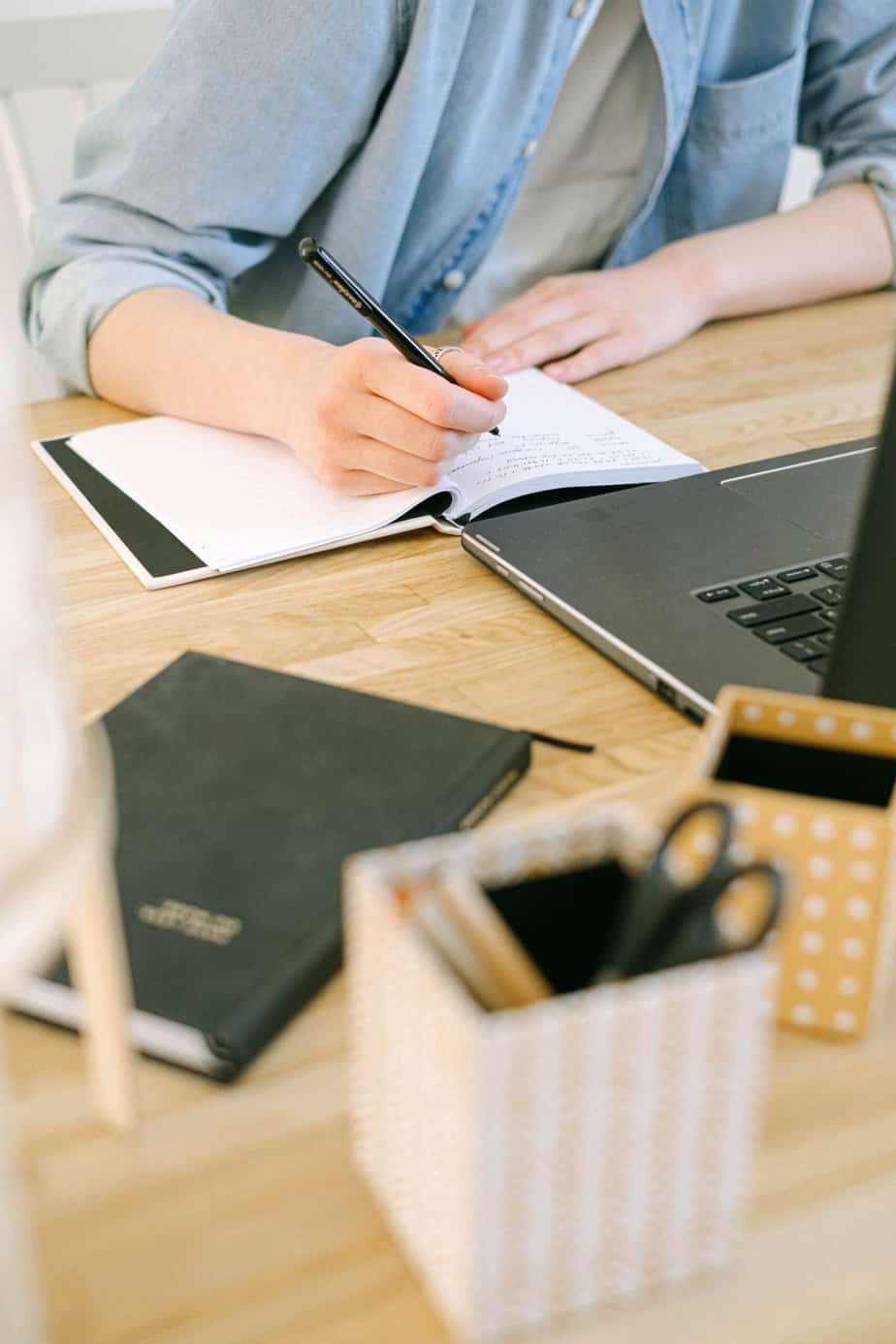 7. T-Shirt and Accessories Designer
If your 11 year old loves being creative, one of the best jobs for 11 year olds is to become a t-shirt designer (as well as other accessories like printing their designs on pillows, mugs, keychains etc.)
All your child needs to do is come up with some fun, original designs, and then upload these designs to a T-Shirt printing website such as Vistaprint or Custom Ink.
8. Online Store
Likewise, your 11 year old could start an Etsy store and sell their creations. They might choose to sell their art, perhaps they can crochet or knit and craft things, they might ask you to take them thrift shopping to flip old items, or even to upsell furniture. You'll probably need to lend a hand while they get themselves set up – this can be a great side hustle that you do with your 11 year old.
9. Teaching Others
If your 11 year old already has (or has had) a unique job, they might be able to make money teaching others the same age how to do this! For example, many 11 year olds would be interested in how someone the same age set up an Etsy store, so your child could consider creating an online course to teach others how to do this step by step.
10. Voiceovers
TV, films, radio shows, and adverts are always looking for child actors to provide voice-overs for animated characters and sightless media (i.e. radio, etc).
If your 11 year old is interested in getting into the entertainment industry, this can be a great stepping stone.
11. Programmer
Programmers can earn a lot of money – and it doesn't matter if you're 11 years old or 50 years old: if you can program an app or website to work as it's supposed to, someone out there will be willing to pay for it.
What's more, this could be an amazing hobby for your 11 year old to start thinking about now for their education and future career.
12. Graphic designer
Free and user-friendly sites such as Canva make it easy to design custom templates, from birthday party invites to resume templates, posters, and everything in design. If your 11 year old is good with computers and loves to design things, this could be an amazing job for them.
13. Online surveys
Another potential job for your child to consider is filling out surveys on online platforms. For some you may need to be 16 or over, so make sure you've helped your child check what they are able to fill out legitimately.
Creative jobs
14. Artist
Does your 11 year old love to draw, paint, or sculpt their own creations? If you truly think they have a gift, why not sell their art? They could approach local coffee shops and garden centers, or consider putting their art up online to sell.
15. Model
Modeling can be a fantastic way to boost your child's confidence and expand their horizons. It's an ideal side job for 11 year olds wanting to connect with the industry through fun and creative experiences while making extra money in their spare time.
Moreover, your child can gain invaluable insights into the world of modeling and explore concepts such as photo shoots and fashion events. Most importantly, your child will have the chance to make friends with other aspiring models and build a strong support network
16. Acting
If your child loves drama at school, they might want to consider acting as a side job. If this is a route they want to go down, keep an eye out for casting calls near you and make sure you practice with them! If your 11 year old starts getting serious about this job, you could even consider an agent.
17. Singing
Justin Bieber was just 15 years old when he first recorded 'Baby', the single that catapulted him into mega-stardom. 11 years old isn't too young for a talented individual to pursue their musical career!
Your 11 year old could sell their songs via SoundCloud, post on YouTube and TikTok (with your supervision), or apply for an agent.
Traditional Jobs for 11 Year Olds
18. Babysitter
If they have younger siblings, being a babysitter could be a great job for your 11 year old for a couple of hours. This is really down to your discretion, however, and whether you would feel comfortable with them being responsible enough to babysit while you are gone.
19. Plant sitter
Plant sitting offers plants a safe environment when their owners are away on vacation. It20. provides your child with an excellent opportunity to provide a necessary service while learning more about plants and the environment. As an 11 year old, they would need some guidance and support at first but plants don't require much in terms of maintenance; eventually, they will become fully responsible for caring for plants allowing them to establish confidence in their abilities as well as getting rewarded monetarily.
(Did you know you can also make money from selling plants??!)
20. Pet sitter
Pet sitting is an ideal job for your 11 year-old child to try out! This can be a great boost for their confidence and skills, while also providing them with much needed responsibility. Not only will pet sitting allow them to exercise their sense of ownership and accountability, they'll also learn valuable lessons about how to provide care and attention to animals. Being a pet sitter is a great way for your child to earn some extra money, demonstrate kindness and compassion for pets, as well as experience the satisfaction that comes from a job well done.
21. Dog walker
Dog walking is another great way for your 11 year old to earn some extra cash. We'd recommend they only walk one dog at a time, and only walk dogs that they know and can control (for example, your own family dog or that of friends / family members /neighbors that they are familiar with). Avoid allowing your 11 year old to walk reactive dogs that they could get in trouble with.
22. Housesitter
Your 11 year old might want to offer their services as a house sitter for neighbors going on vacation. For this, they would drop by each day to pick up their mail, ensure plants are watered, and the house is generally safe and secure while it is left empty.
23. Paper route
A paper route is the perfect traditional job for an 11 year old looking for a way to make their own money. It provides them with a sense of responsibility and independence, and is something that can be managed on a school schedule – all while developing important life and communication skills.
Not only that, but paper routes are a simple part-time job: they start at the paper warehouse, take the papers to pre-established stops, wait for payment, then arrive back at the paper warehouse. This process shapes young minds into achievers with an understanding of time management and getting tasks done efficiently. For parents reading this on behalf of their kids, it's a worthwhile opportunity to teach their children about hard work and responsibility in exchange for financial compensation.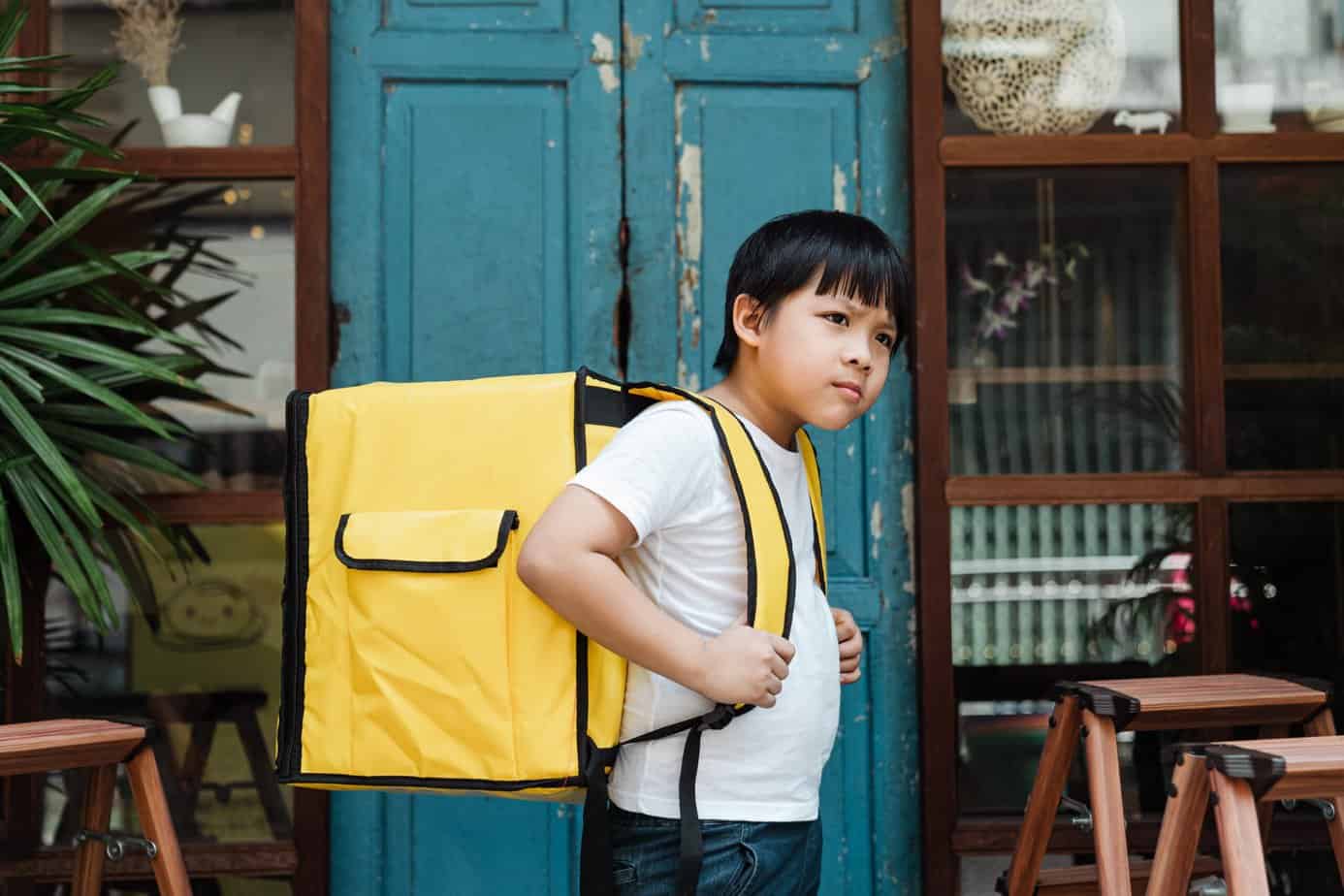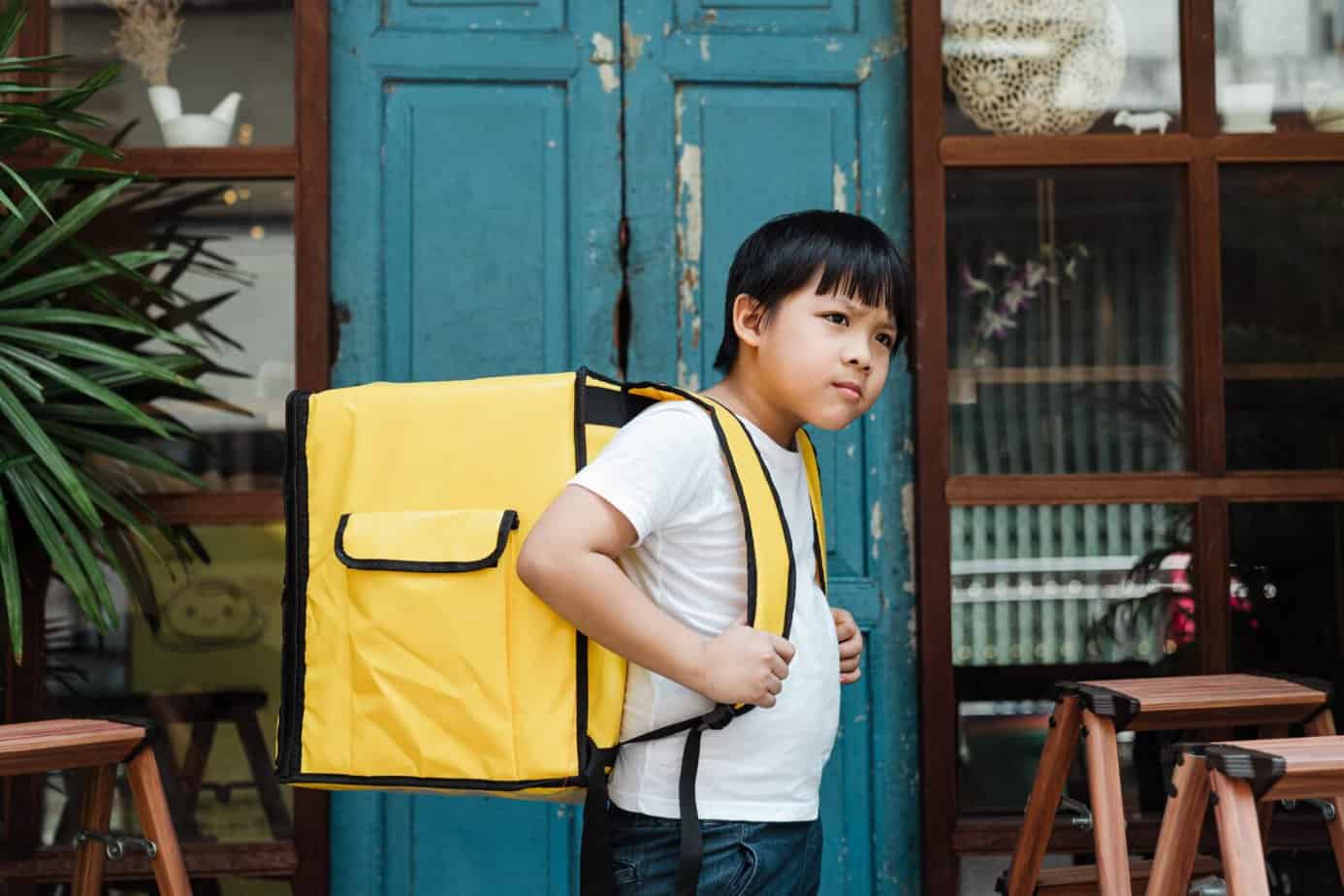 24. Car washing
Offering car washes can be a great way for your child aged 11 and up to earn some money in the summertime. Not only will this job give them valuable work experience, it's also good physical exercise too! Teaching your child how to organize the car wash area and do the job safely is a great opportunity for you to spend time together, teaching them valuable life lessons.
25. Gardening/mowing lawns
Mowing lawns and gardening is a good job opportunity for 11 year olds! Kids can learn the value of hard work, develop independence, have fun outside, and even make some money in the process. Taking care of lawns, weeding gardens, and doing yard work helps keep young minds active and engaged.
For parents of 11 year olds looking for outdoor activities with extra benefits, mowing lawns or gardening could be a fantastic option. Your child will learn important lifelong skills like goal setting, responsibility and problem-solving that will support them in their future ambitions.
26. Shop assistant
This may not be on the top list of best jobs for 11 year olds who live in busy cities, but for those in smaller communities, you may know your local shop well enough to ask if they need a hand for a few hours at the weekend stocking shelves and serving customers.
Due to child labor laws, this may not be an arrangement a shopkeeper is able to do. They may be able to offer some informal chores in exchange for a little pocket money with your supervision, however.
27. Shoe shining
Your 11 year old could consider setting up their own shoe-shining stand outside your home, keeping the shoes of passersby looking fresh! This is a great start to learning what it's like to run your own business for younger children and is an easy way for them to get set up with minimal tools.
This is a great way for your 11 year old to get a sense of running a business, build confidence, and negotiate their own rates.
28. Lemonade stand
Likewise, they could consider setting up their own classic lemonade stand on a hot summer's day. Again, this is a great job for 11 year olds to learn some entrepreneurial skills, setting their own rates, managing their stock and quality control, and interacting with others.
29. Window washing
Your child could offer window washing services to your neighbors – although for safety reasons, they wouldn't be able to offer cleaning for second-floor windows!
Seasonal jobs for 11 year olds
30. Gift wrapping
Your child can make some extra pocket money this holiday season by becoming a gift wrapper! Ask your neighbors, family friends and other local businesses if they need help with their Christmas presents.
Even an 11 year old will have the dexterity needed to create a neat and creative gift-wrapping masterpiece! It teaches your youngster important lessons like responsibility and organizational skills. Offering your services as a gift wrapper is an ideal job for your 11 year old, so get started now to book up your child's schedule.
31. Snow shoveling
Shoveling snow can be a great side job for your child during the winter months. An 11 year old has the perfect combination of size and strength to tackle big piles but isn't burdened by heavy machinery yet, so your child can stay safe while they work.
It's also a great way for your kid to learn how to help their community out – not only will you have your driveway cleared in record time, but your neighbors will now think twice about asking your kid to clear theirs as well; double win! Shoveling snow is definitely a viable side job option for your child this winter, especially if being a shopping mall gift wrapper isn't quite their thing.
32. Holiday decorator
Being a holiday decorator could be the perfect fit for any 11 year old that loves helping you put up the Christmas decorations. It's a great way to let your child express their creative side while providing extra money and plenty of rewards. They can learn how to turn your home into a Christmas wonderland by setting up decorations in their spare time!
33. Carol singer
Christmas is the ideal time of year for your child to think about taking on a side job. Being a carol singer is an enriching experience that your child can do during their spare time and still earn some good money (although this isn't guaranteed!).
It also sets your child up as a role model, demonstrating dedication and responsibility as they aim to fulfill their obligations as a carol singer. Furthermore, your child will be contributing to the festive spirit of the season in your local area!
34. Fence painting
Painting fences as a job is a great way to get your 11 yer old outside, active, and connected with the community. Fence painting offers your child opportunities to hone their craftsmanship skills through learning how to properly prepare, prime, select colors, paint and cleanup.
Having the end result of their very own beautifully painted fence will encourage your child to take pride in their work while instilling a healthy dose of confidence into their self-esteem.
35. Spring cleaning/organizing
It's important for all of us to create a clutter-free environment, and showing 11 year olds how to do it efficiently could be very beneficial in the long run. Helping out with this type of job in the home also gives children a chance to engage with adults who have more experience than they do: they will witness first-hand how older generations manage challenges and complete tasks.
36. Vegetable patch tending
In the summertime, your 11 year old could find a job offering to help your neighbors tend their vegetable patches: anything from daily watering to planting seeds or even harvesting crops can all be extremely helpful for busy adults! 
37. Watering lawns and flowers
Likewise, they could also offer their services watering lawns, shrubs, and flowers. If your neighbor doesn't have a sprinkler system and there's no hose ban, this can again be a very helpful service offered by your 11 year old to busy neighbors who just don't have much time!
---
Best jobs for 11 year olds: summarized
We hope these jobs have provided a source of inspiration for any 11 year old looking for a job, or for parents looking for some ideas to support their child to make some extra pocket money and gain some added independence.