We may earn money or products from the companies mentioned in this post, and as an Amazon Associate I earn from qualifying purchases. Please see my full disclosure for more information.
This post may contain affiliate links. Please read my disclosure for more information.
There's been a mass of posts recently with the 'idea' that if millennials simply eat less avocado toast, we'll be able to afford to buy houses quicker. I'm not going to link, because they're a waste of time.
Thankfully, the general consensus is that these articles are bullshit and written by entitled people who managed to buy their first house with the help of the Bank of Mum & Dad, but the posts did get me thinking about a point.
No, millennials are not so obsessed with social media and fads that we're throwing our money at avocado brunches.
Honestly, that fad was over in 2015 (these days we're looking at all things unicorns, pineapples, and edible cookie dough…). However, all of us could do with an honest look at our expenses every now and again.
You may like:
When you're looking to save more money, the first place to look is always at your outgoings. Attempting to increase your income with side hustles and freelancing is great, but it does take more time, more effort, and can have less rewards if there's a pit sucking out all the money in your life.
In other words, it's not an easy fix. To save money, you've got to first identify exactly what's draining your wallet.
If you're not sure what to look out for, here are the top things that are really likely to be draining your wallet right now (not an avocado brunch in sight!)…
Food
Food is one of the number one unnecessary expenses in most people's lives. We live in a consumer culture where trend after trend is thrust upon us, and before we know it our cupboards are stocked with more super-foods than we know what to do with.
Hands up if most of your evening meals are decided on a day to day basis depending on what you feel like or what's in the fridge?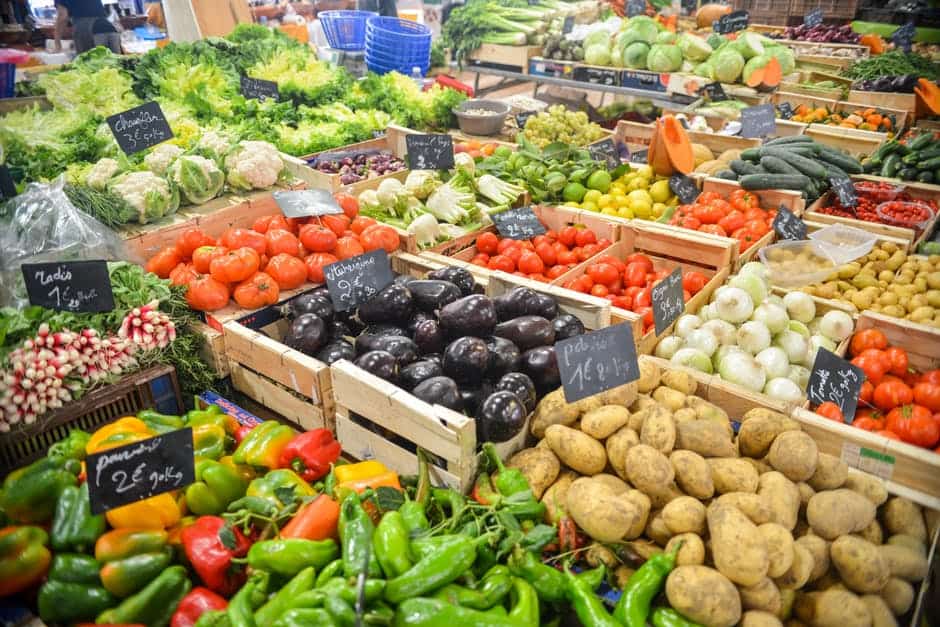 I can't see you, but I'm guessing of lot of people put their hands up just now. I'm with you. I love food, and I love variety.
Before I took a long, hard look at my spending, my meals were decided on a what-I-feel like basis. Good for the stomach, perhaps, but not very good planning for your budget.
Not planning your meals on a weekly basis is one of the worst mistakes you can make when trying to make some easy saves on your outgoings. Check out my guide to meal prep here for some ideas on how planning and prepping your meals in advance can save you a lot of time, and a lot of money.
You may like:
Shopping
I read a great post by The Luxe Strategist on her frugal $140 jeans recently – no, that's not a typo. While many people may view a pair of $10 jeans and think that's a great bargain, it's not necessarily the smartest way of thinking when you want to save money in the long-term. 
Good quality clothing is one of few things I'm willing to splash the cash on.
If you find yourself out shopping to regularly replace clothing – or add to your wardrobe – consider investing in yourself by purchasing some quality pieces of gear. It will knock your budget at first, but when you have clothes that will last years with minimal wear and tear, you'll be making considerable savings through that investment.
Mobile Data Plans
I have an iPhone, and I paid around £700 for it so I could get the lowest monthly data plan. How many of you are paying out £30+ per month on your phone and data plan? And how many of you are tied into that plan for at least 24 months?
A 24 month contract is the typical length of time most people have to sign up to a plan these days, and most of us never reach the limit we're provided on texts, phone calls or data.
If you have the money to buy a phone straight up, consider doing that. Then, get a free pay-as-you-go SIM card instead of a contract. You'll probably find you get used to trying to limit your data use far quicker and notice massive savings.
You may like:
Gym membership
Before I started travelling, I paid £45/month for my gym membership. It was probably the most extravagant monthly expensive I had, but that's still a lot of money.
For me, I typically went to the gym 4x/week, averaging a cost of £2.81 per session with unlimited use of top of the range gym equipment, a pool, excellent changing facilities and a sauna/steam room. When you're attending the gym that much, £45 is a great deal.
However, that's the exception. I know many people who spend an equal amount on a gym membership but go maybe once or twice a week or spend 30 minutes per session. Suddenly that price tag isn't such a great deal. If this is you, I'd suggest looking around for a cheaper gym.
Alternatively, check out these exercises that don't even require a gym membership for a super frugal alternative!
Cars
It's common to get a new, shiny car on lease and commit to paying for it for several years. Honestly, in my opinion, this is the biggest waste of money.
Even if you commute to work by car everyday, paying out hundreds of pounds every month for your car on top of insurance, tax and petrol is insane.
The Financial Samurai suggests spending no more than 1/10th of your gross annual income on a car, which I think is a great general guide. If you are pulling in a low-income currently, no way should you be splurging months of hard earned pay on leasing a car. It doesn't make sense, no matter what way you try to cut it.
Second hand cars are far cheaper, can be paid for upfront, and can still be purchased in great condition without the hefty price tag draining your wallet for years to come.
I got my first car (a darling little VW Polo) for £250. It lasted me 4 years without any real issues, and as far as I know is still being used as a family friends first car! The deals are out there, you've just got to look for them.
Check out Autotrader and eBay for great deals and save your money for something smarter than a shiny set of wheels.
Related:
---
Now, it's YOUR turn…
What's your biggest wallet drain?
Are you OK with that, or are you trying to cut down and increase your savings? Get involved in the comments below!