We may earn money or products from the companies mentioned in this post, and as an Amazon Associate I earn from qualifying purchases. Please see my full disclosure for more information.
One of the main reasons people don't join a gym or invest in regular exercise is because of the extra cost.
Considering how many people we all know paying for a monthly gym membership and not using it, you can hardly blame them.
Of course, moving your body is completely free – you can do it anywhere, and traveling or trying to be more frugal with your income doesn't need to be a reason for letting your health slide.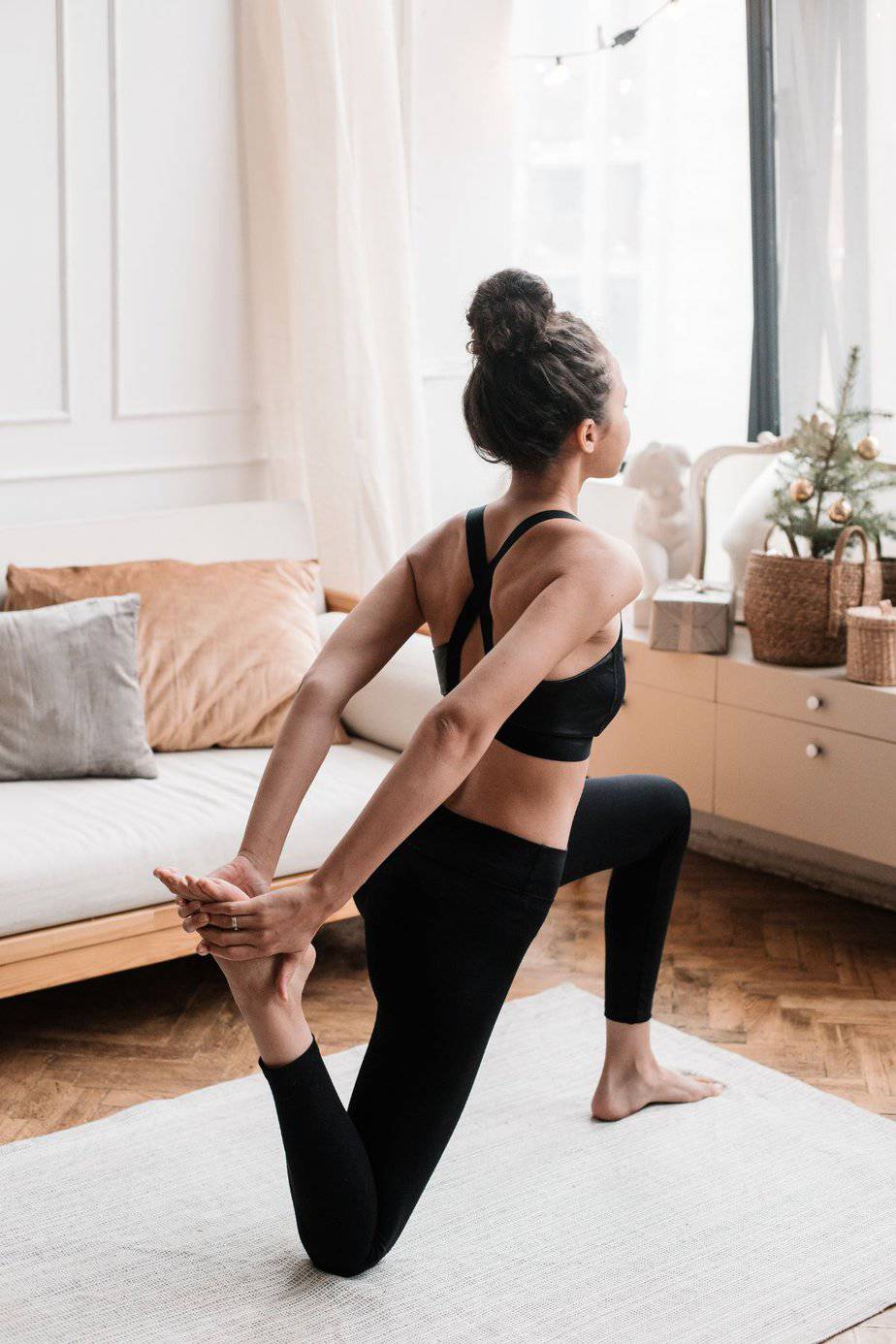 How To Keep FIT For Free
Running
Running is the obvious, uninspired answer to super cheap exercise that can be done anywhere. All you need is a pair of trainers and you can hit the ground…running (pun intended!).
Some people love the high they get from a long, sweaty run, and others hate it – most of the time though, you've just got to push through those initial weeks of feeling like your lungs are closing up to enjoy the benefits.
Not your game? Me neither if I'm honest.
Yoga
Now we're talking. Some people wrongly think that yoga is an easy form of fitness, letting you just gently stretch your body. For sure, if that's what you want from yoga, that's what you'll get, but it can offer so much more!
Yoga is a journey you take on your own, and embracing some of the mental aspects of yoga as well as the physical has been one of the most rewarding things I could ever have done.
Yoga doesn't even require a mat when you're just starting out – place an old towel on the floor to cushion your joints in seated/lying poses and away you go!
Swimming
Wild swimming is a brave choice if you're reading this in the cold January weather that's plaguing the UK, but people actually do it! Even better, you get to exercise for free and enjoy the wilderness.
Check out http://www.wildswimming.co.uk/ for information on wild swimming areas near you.
Alternatively, if you're traveling and staying near beaches, or are lucky enough to live by the sea permanently – you know what to do!
Climbing
A bit of a niche area still, but I've got to give a shout-out to climbing. It's going to be one of the biggest parts of our trip, and will probably be one of the biggest money-savers for us too.
Acquiring gear for climbing can be expensive – a beginner's pair of climbing shoes is about £40, but I recently spent over £100 on a more advanced pair – but to boulder, all you need is your shoes and a friend with a bouldering mat and car!
Sport climbing, which is what we're doing on the road, needs more gear including a harness, helmet, rope, and quickdraws, so this form of exercise definitely isn't a quick, cheap fix. However, we've purchased our gear over the years and now, we can exercise for free while also enjoying totally free climbing in some of the most beautiful corners of the world.
Boxing
Shadow-boxing or sparring with a friend doesn't need to cost anything, and can actually be a great workout for your cardiovascular system, arms, and core.
I'd suggest watching a few tutorials online to get an idea of the correct stance and how to burn your energy the most effectively.
HIIT Workouts
HIIT workouts have quickly become the BIG thing in the fitness industry, promising dramatic weight loss and muscle growth with just a few grueling 15-minute workouts a week.
They're the perfect way to exercise for free, and an ideal solution for anyone from busy workers without much spare time.
These tired students can't afford a gym membership, to your average person who maybe doesn't feel quite confident enough to work out away from their home.
Look online for some great bodyweight HIIT workouts that require no equipment – just work your body hard for that short amount of time and you'll be amazed at how much work you feel like you've actually put in!
Dancing
Exercise should be something you enjoy, even if you feel a bit silly while you're doing it.
Load up some tutorials and grab a friend or your partner if you don't want to go it alone and burn some calories while having a great time.
Sex
Did you know that sex can burn up to 200 calories per 25 minutes? I'm just giving you the facts, guys!
Parkour/ Free-running
You'll be a braver soul than I am if you try this one, but it's worth a mention for how utterly cool it looks while being totally free to practice at the same time.
Parkour treats urban environments as a playground, with some of the top free runners performing amazing stunts you wouldn't think humanly possible.
As a disclaimer: parkour can be dangerous if you're a beginner, and I'd recommend taking it very slowly to avoid trying a stunt that's too hard and injuring yourself.
Hiking
Hiking is a great way to see some truly stunning landscapes, even if you're not leaving your local town. It's also a gentle form of exercise for those who don't want to get too extreme. Look online for local hikes in your area and plan your exercise for free and for a great day out.
Bodyweight fitness
Bodyweight workouts can build a lot of strength, and can be done absolutely anywhere for the perfect way to introduce functional fitness into your lifestyle. Examples of bodyweight fitness include:
Press ups
Pull ups (anywhere you can find a horizontal bar – many parks now have free outdoor gyms!)
Dips
Handstands
Headstands
Plank variations
Squats and lunge variations
To push your workout up a notch, get some cheap resistance bands like these to advance your body weight routine – they're small enough to pack up into your bag when you're on the road, too!
Cycle
You'll need a bike, which you can get secondhand anywhere from £30 – it totally depends on how much of your savings you want to invest. Once you've got your own bike, though, you can cut down on your transport costs massively, while getting fit and healthy simultaneously.
Many cities now have dedicated bike paths to make cycling safer, so it's worth planning your route in advance to see what roads you'll have to take on your journey. Commuting to work can be a great way of introducing regular exercise to your routine while heading out into the countryside at the weekend will let you cover miles of ground and see far more of your local area.