We may earn money or products from the companies mentioned in this post, and as an Amazon Associate I earn from qualifying purchases. Please see my full disclosure for more information.
I don't want to work anymore. It's a thought about 99% of us have all had at one time or another – but why? Is not wanting to work normal?
Do many people feel like their dream job isn't all it's cut out to be in reality?
Let's take a deep dive into why you don't want to work and what you can do about it.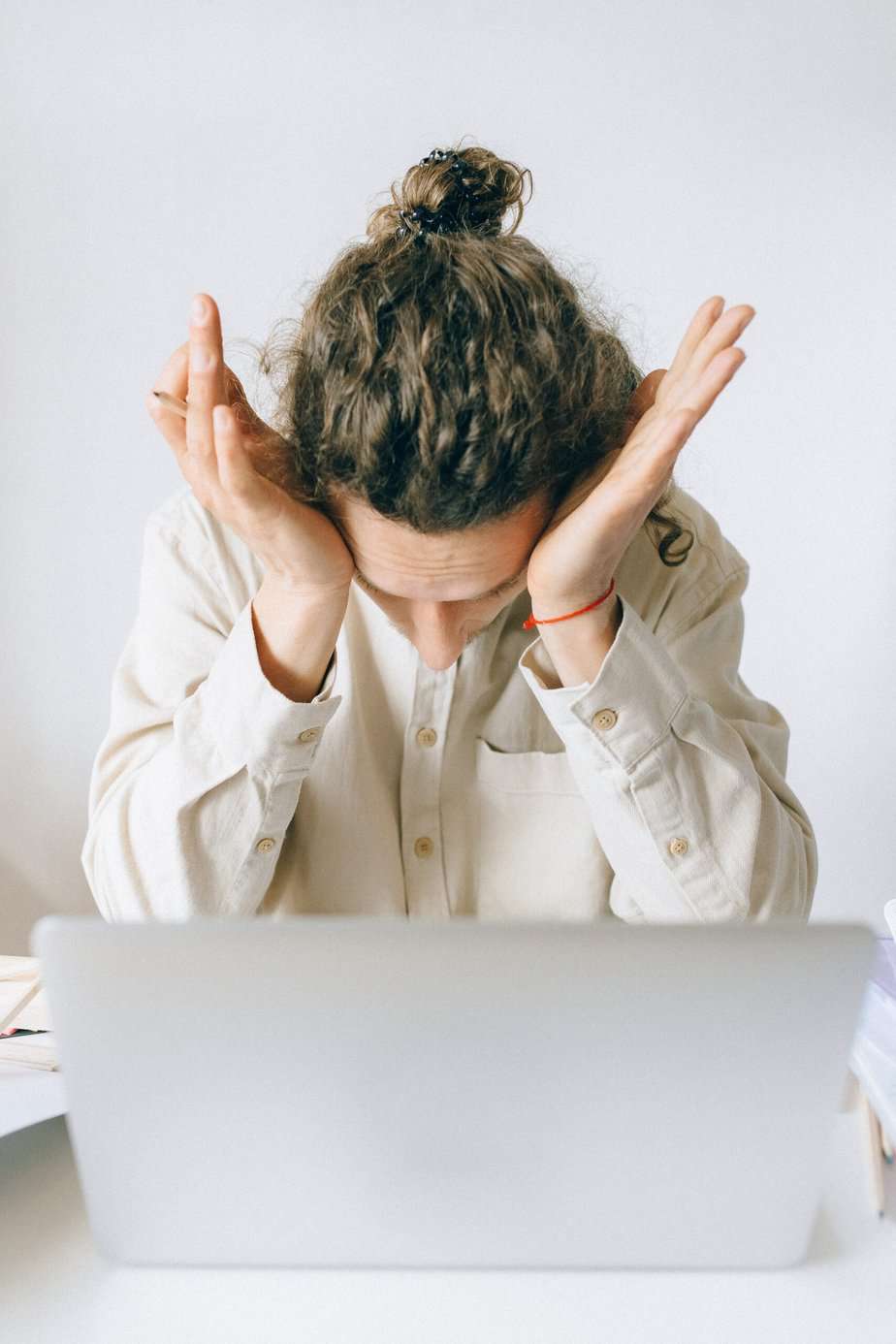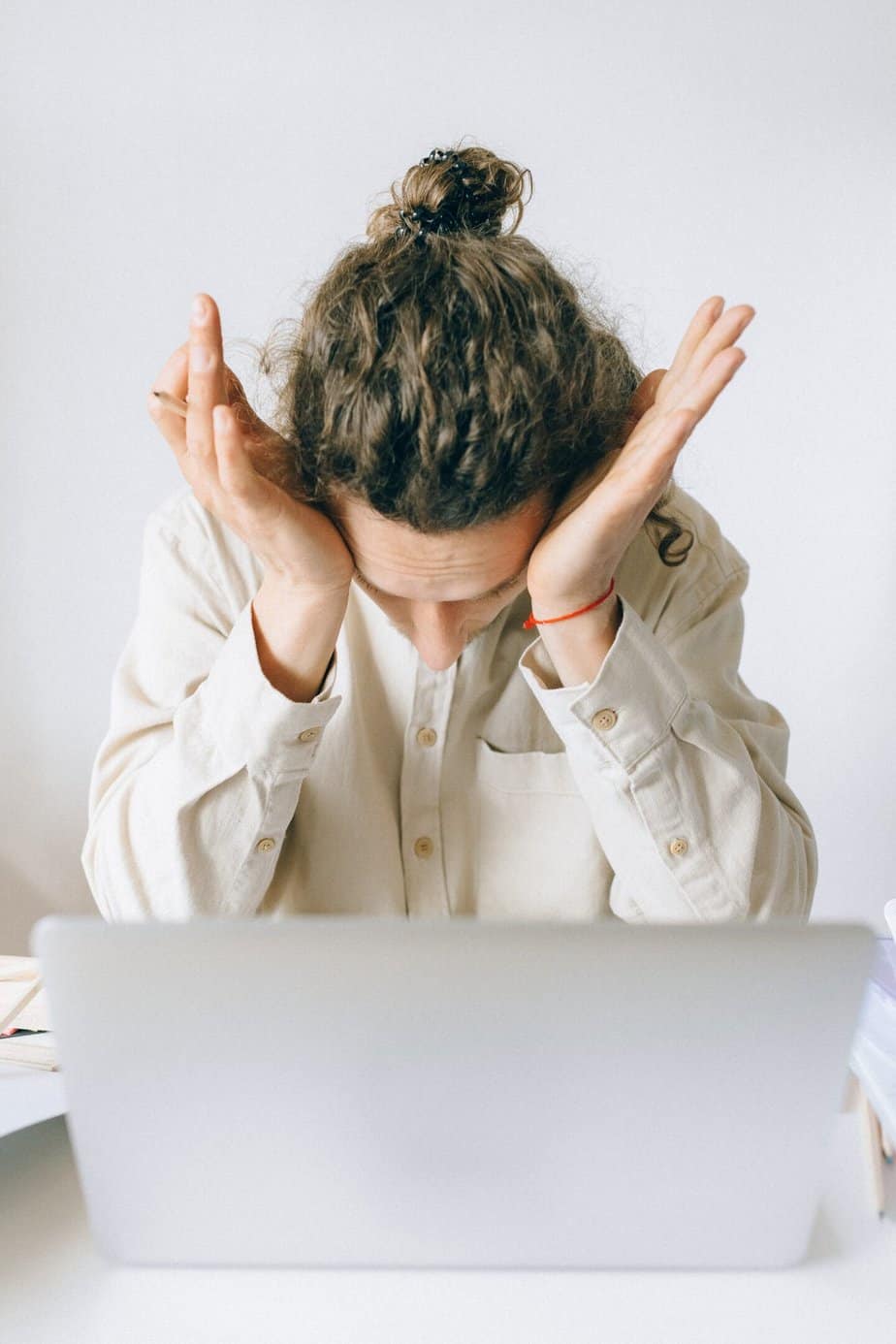 We all have those days when we're feeling unmotivated. Where we feel uninspired, a little burned out and, well, just done with work in general. If you've felt like this before, you might find yourself asking:
Why don't I want to work? Is there something wrong with me?
First of all, it's important to recognize that you're certainly not alone. A large majority of employees have all felt this way at some point – and up to 85% of employees actively feel disengaged at work.
In this guide, we'll take a look into some of the common reasons why you might be feeling this way, and what steps you could take to start feeling more inspired, motivated, and passionate about your job.
Why Don't I Want to Work Anymore? Is This Normal?
First of all, you may need to consider whether you don't want to work anymore because of your job, or if there's a deeper issue going on.
Everyone goes through phases where they don't want to work anymore – be it temporarily, or because you need to introduce a major change into your life.
We've listed some of the most common reasons why you may not want to work anymore below, including feeling burned out, hating your job, and feeling undervalued.
However, you should ask yourself – Is it just that I don't want to work anymore, or am I generally uninterested in life altogether?
If your answer is the latter, then you should know that being uninterested in life is a symptom of depression, and your mental health may be suffering. If you are struggling to find any motivation in life altogether, you may want to seek professional medical help as the first course of action.
If your main problem is with your job, however, the key is to figure out why you don't want to work anymore, first of all, and secondly, what you can do to remedy that.
Below, we've highlighted some of the major reasons why many people realize they don't want to work anymore.
I Don't Want to Work Anymore…Is This Why?
Of course, there are short-term reasons why you may not want to work. You might be feeling ill, tired, or hungover! The below points are common reasons why someone may be feeling unmotivated, unproductive, and generally unhappy in their job.
1. I don't know why I'm doing this job
It is far more common than you think for someone to end up in a career that they never actually intended on having. Many people graduate from college with a fresh degree, mountains of student debt and the sudden panic to find employment.
Perhaps you took one of the first jobs you were offered, grateful to have a monthly paycheck – but it's not actually what you studied for in the first place.
As time goes on, you may have gotten comfortable in your role. You may even have been promoted, and gotten good at your job!
But have you lost sight of what you're doing? Have you got a real passion for the work you do?
Change your perspective
First of all, remember that your career does not define who you are. You can be an accountant who studied musical theater and loves reading. You can be a content writer who studies physics and loves going clubbing every weekend.
So, first of all, remind yourself that your job can simply be good enough for you. It can be something that you enjoy, that pays you a good income but isn't your dream job and burning passion. And that's perfectly okay.
However, if you feel like you don't want to work anymore because your job is completely misaligned with who you are and what you want to be doing, there are a few steps you could take:
Redefine what you want to do with your career, and set SMART goals to make that happen
Consider additional education you can take to get you closer to your ideal role
Discuss your passions with your employer if there's the possibility of a crossover with your current role, or moving into other more suited positions in the company.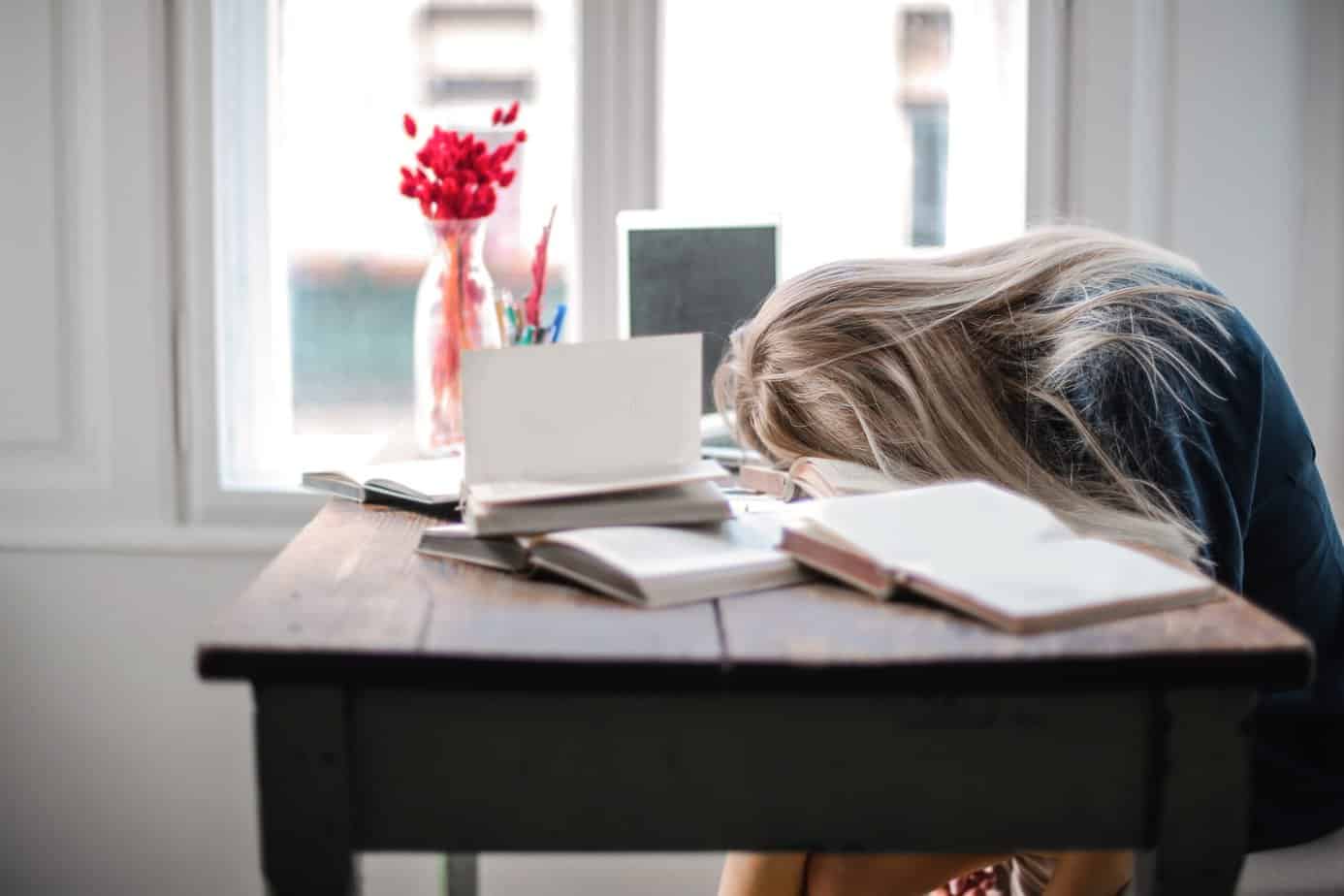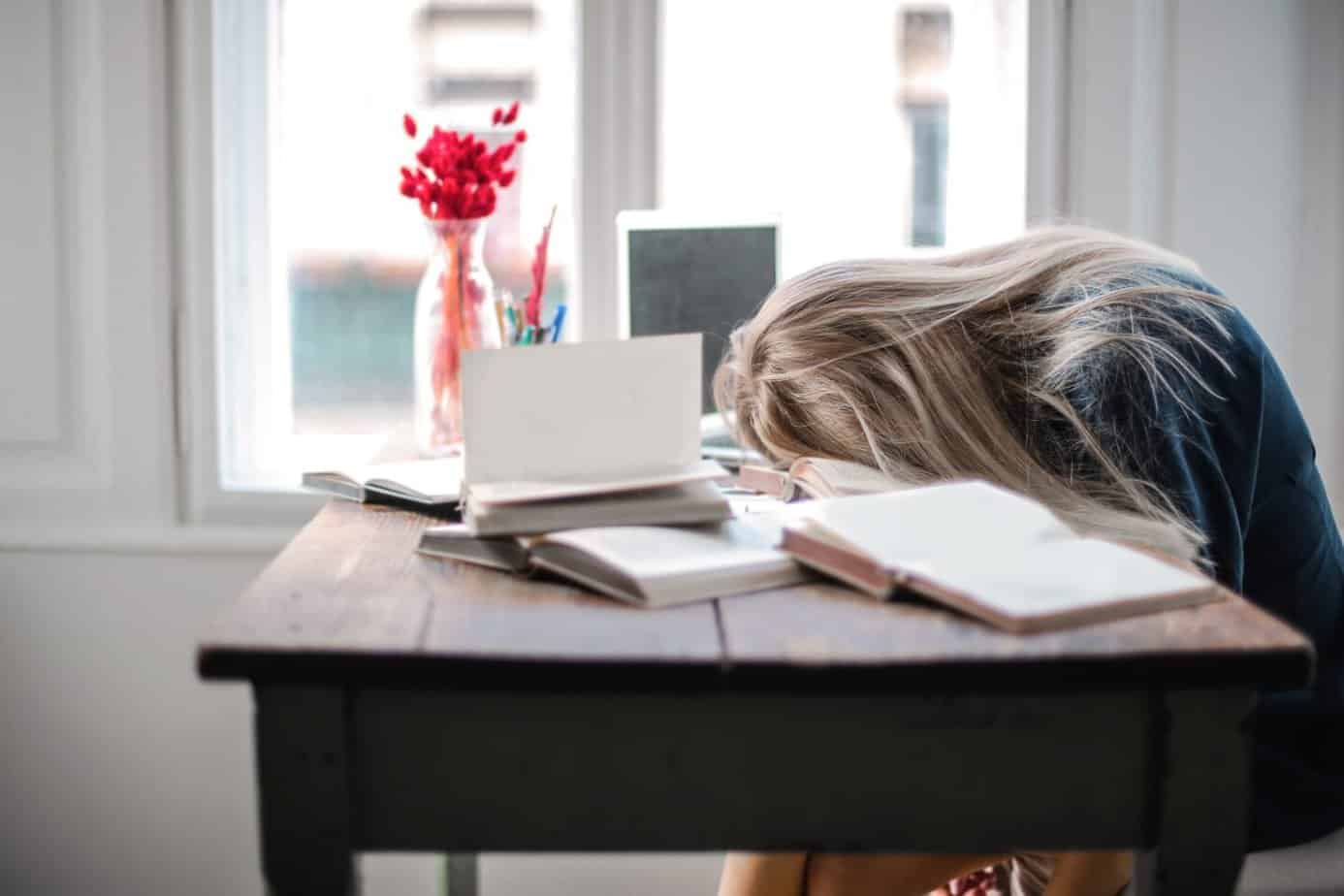 2. I've reached all my goals
If you're a very goal-oriented individual, you might have added some big achievements to your vision board. So, what happens when you hit those goals?
After the initial celebration…life just goes on. Perhaps you feel deflated because you no longer have goals and targets to drive you.
What are your next steps from here, then?
Retire. If you've achieved all your career goals and have accrued enough financial wealth to retire, then there's nothing really stopping you!

Find new goals. If you aren't ready to retire yet, then it's time to find new goals. Perhaps you've gotten everything out of your existing career that you possibly can, and it's time to consider exploring a new avenue of income. Perhaps you have a high income and can consider diversifying your income streams or pursuing less money-focused ambitions.
3. I hate my job
If you hate your job and everything in it, you're in a tough place. Hating your job isn't uncommon – bad employers are, unfortunately, easy to find – and can make your working life miserable.
Likewise, spending eight plus hours a day with colleagues you don't get along with can completely drain any joy you get from your job.
Of course, the obvious response is to say 'quit' and leave it at that. However, of course, many people are in a situation where they hate their job but are unable to leave it due to financial responsibilities and other obligations.
You only have one life, and no one should spend it in a job they hate doing. So, here are some steps to take if this reason applies to you:
Try to separate your work life from everything else. You could be miserable for eight hours a day, but as soon as you leave your workplace, try to leave those feelings at the doorstep.

Meanwhile, embrace the joy you have in other areas of your life – your family, your friends, your hobbies. Try not to let your toxic boss, or toxic colleagues, seep the joy out of the rest of your life.

Come up with an exit plan. This could be saving an 'I Quit Fund' so you can financially support yourself when you leave, or it could be focusing on re-training and applying for other roles that might reignite your passion for your job.

Whatever your exit plan is, just having taken actionable steps towards getting out of your current position can be a huge lifeline in the times you're feeling beyond miserable in your job.
4. I've lost my passion for my role
Do you love the job you do – but no longer feel that burning passion and inspiration for your work? Perhaps you've been promoted and are doing more managerial duties that take you away from the more creative aspects of your job. Perhaps you've simply been doing the same thing for a long time.
It's important to remember that your passion for anything in life can come and go, all hope is not yet lost.
If this is the reason you don't want to work anymore, you could consider:
Take a break away from work, whether that's a short-term vacation or agreeing to a longer period of leave with your employer. Pursue other interests, enjoy some time away from your ordinary routine, and perhaps you'll return to work feeling a new depth of passion for what you do.

Talk to your employer about how you're feeling. Perhaps together you can find a way to help you feel more passionate about what you're doing and, in turn, work more productively for the company.

Consider ways you could further your education and qualifications to help you expand your own development and find something new to get excited about.

Look into other potential roles and career choices that you feel more passionate about.
5. I feel undervalued
Do you feel as though your colleagues are constantly getting praise heaped upon them while your own accomplishments are met with silence? It can be extremely demotivating to receive no recognition or thanks for the hard work you do day in and day out.
In fact, a study found that up to 66% of employees felt so strongly about this topic that they said they would quit if they felt unappreciated. Another report from TINYpulse found that employees who feel like their work is not recognized are two times more likely to be actively job hunting for other roles.
A good employer makes their employees feel valued. They praise your efforts, identify your strengths, and work with you to tackle any weaknesses. Not feeling valued in your role can make you want to quit completely.
It's important to identify whether this is an underlying issue with the company itself. Perhaps your company's culture doesn't think valuing their employees is important, or perhaps your boss has a favorite employee that they continually heap praise upon. Perhaps, even, your boss is the one consistently claiming the praise for themselves.
If you feel otherwise happy in your role, but would appreciate some more recognition, you may be simply able to raise the issue and communicate your needs to your employer or human resources. It may just be that your company needs someone to point out that wins should be celebrated in order for it to become company culture, rather than it being a matter of you not actually being valued.
6. I thought this job would be different
Had you dreamed of landing your job long before you received the offer? Did you study, research, and practice for hours for your interview, and feel like landing your dream job would answer all your worries?
Realizing that your dream job is actually not what you expected can be a huge disappointment. It can leave you feeling completely adrift, without any real motivation to work, and with the scary realization that you don't actually know what you want from life right now.
If your dream job isn't actually quite how you imagined it would be, you may be considering giving up work altogether. Here are a few ways to re-motivate if this is how you're feeling:
Work out whether it's the job that's genuinely different to what you expected, or if it's your expectations that were unrealistic. This way, you'll know whether you made a mistake thinking this was your dream role, or whether the role you've landed genuinely isn't fitting the bill.
Discuss your disappointment with your employer. Work together to see if there's any way you can bring your passion and skills to the role to make it more of what you expected (to the added benefit of your employer).
7. I feel burned out
In our society's culture of celebrating side hustles and boss culture, it can be all too easy to get completely burned out by not balancing your work/life balance as well as you could. An Indeed study published in 2021 found that over half (52%) of respondents were experiencing burnout – a huge jump from pre-COVID levels. While having projects that you are working on is great, make sure you are also taking time for your own well-being.
Burnout is extremely common, and something a lot of people experience in their lifetime. The key is to identify this and do something about it – don't let your flame completely disappear. You could:
Discuss taking a period of leave from your job with your employer. Some people may be able to financially support themselves for this unpaid, whereas others may need to be signed off by a medical professional in order to continue being paid.

Consider what changes you can introduce to avoid this happening again. Do you need to set clear boundaries between your work life and your personal life? Do you need to fit in more time to look after your well-being, such as regular exercise and healthy meals? Do you have a close friend or family member who can check in with you to ensure you're not overdoing it in the future?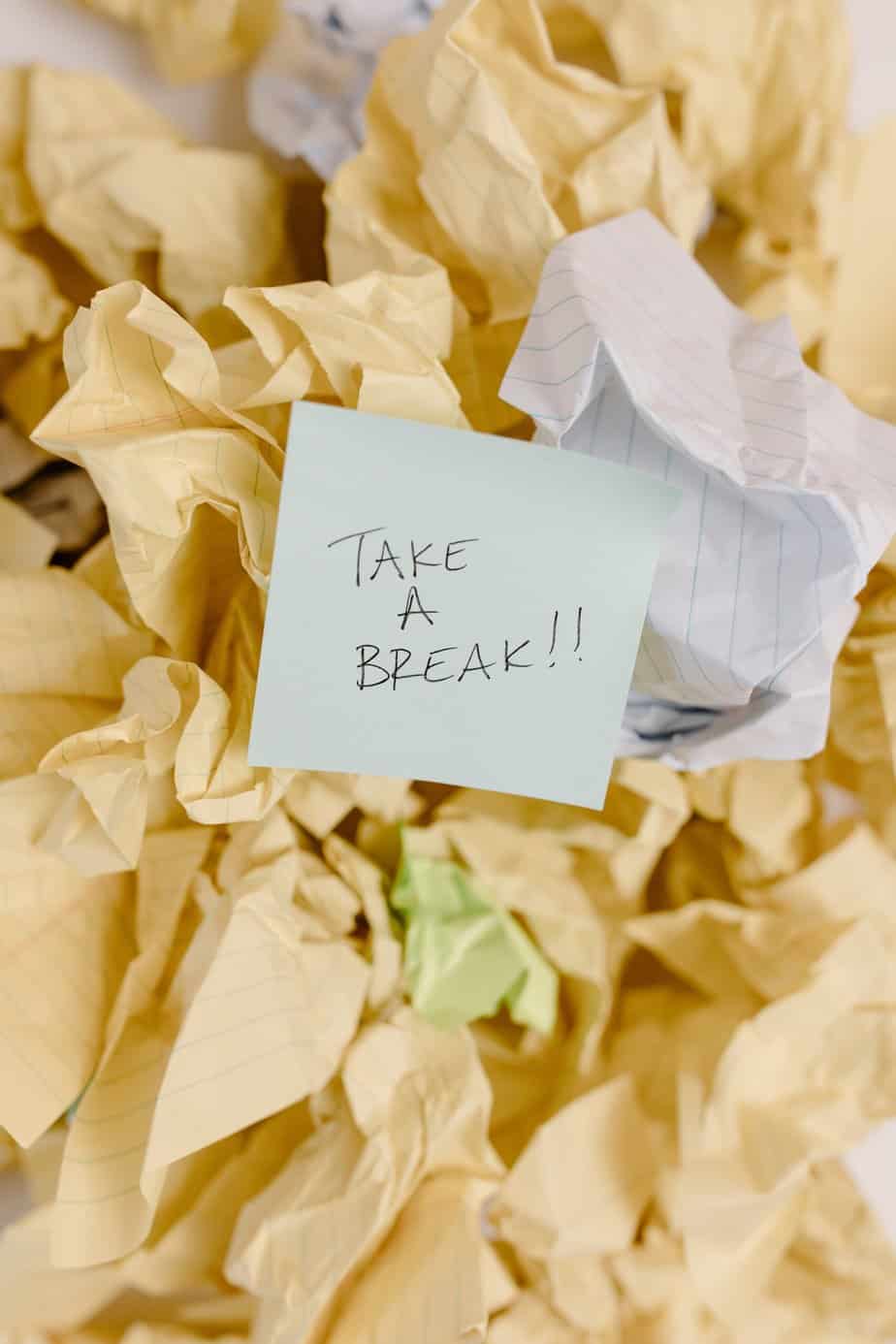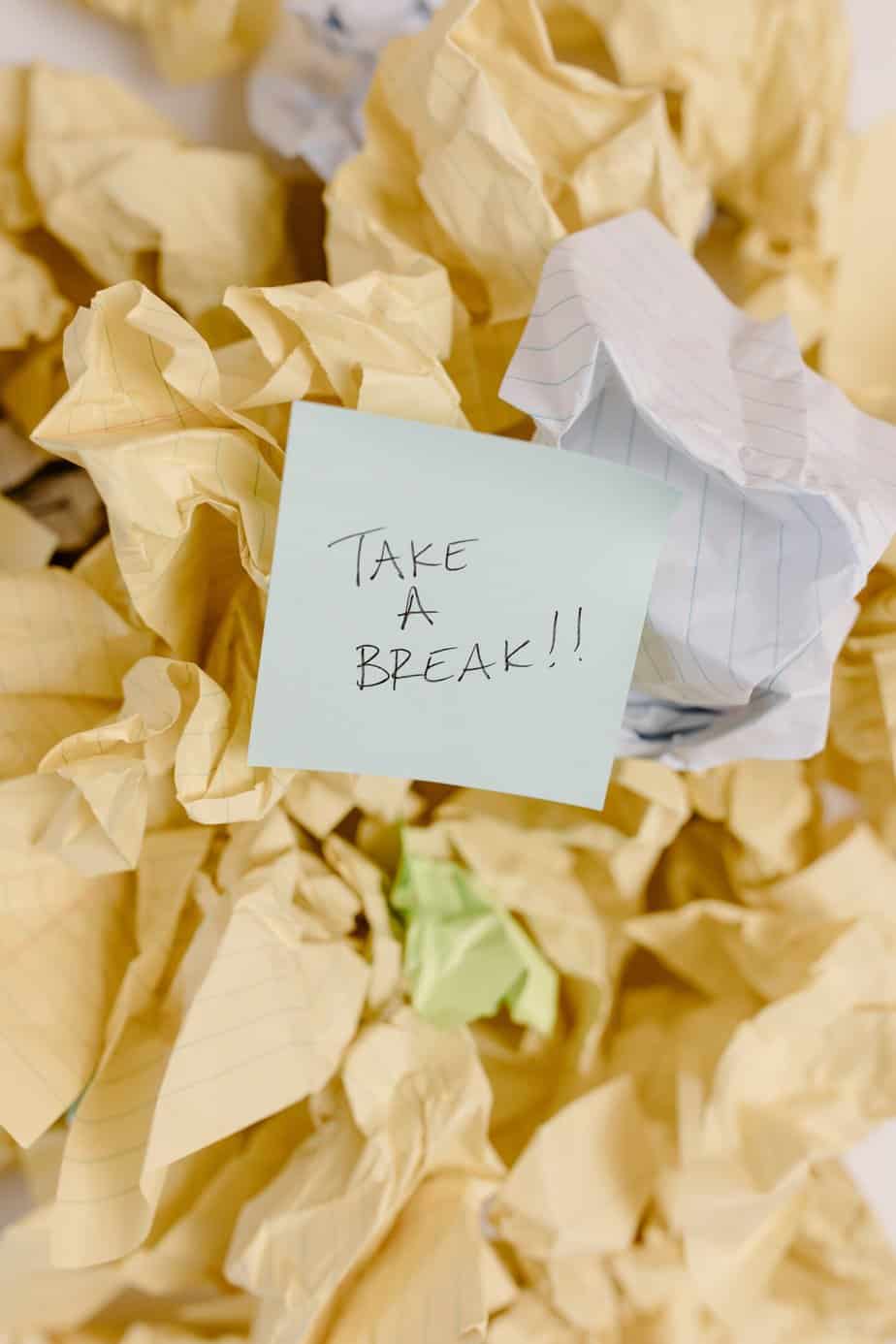 8. I hate working in the office
The COVID-19 pandemic saw a huge shift in working habits. Millions of businesses were forced to adopt a remote working scheme so their employees could continue working safely at home during the lockdowns, and this was the norm for the best part of two years.
As the world re-opened, many people were of the opinion that working from home was here to stay. It is now expected of companies to offer at least hybrid working, and those encouraging employees to return to the office 5 days a week are seen as old-fashioned and outdated. According to the American Opportunities Survey, 58% of respondents had the option to work from home at least part-time, while flexibility over where they can work was the top reason for job seekers accepting new roles.
If you are struggling with returning to the office and everything that comes with that (long commutes to and from home, less time for housework on your lunch break, more distractions from colleagues), this could be a big reason why you don't want to work anymore.
It may be a good idea to discuss the possibility of hybrid working or remote working with your employer, especially if you have a genuine reason for finding working away from the office more productive than traveling in.
Alternatively, you may need to look beyond your current role and find a similar position in a company that has embraced remote working and more suits your values. You could also consider freelancing or leaving behind an office-based role altogether to focus on jobs that get you outside and active.

9. My mental health is suffering
Mental health is something that, unfortunately, many employers are only just starting to consider as valid a reason for low productivity as they would a physical illness.
When you have poor mental health, it's not hard to understand why you wouldn't feel like working. If you are suffering from depression or anxiety, it can be tempting to stop working completely and shut yourself in your home.
Communicating with those around you – your employer, but your friends and family too – to express how you are feeling and how you need help is one of the best first steps you can take.

10. I'm not earning enough money
With the cost of living crisis sweeping across the globe, many people are working 40 hours plus a week and still finding themselves unable to afford a basic lifestyle, let alone any real treats or extravagant purchases.
It can be completely demoralizing to work hard only to see your money disappear on essential expenses such as your rent and bills with nothing left over to actually live. What are your options here?
Negotiate a better salary. You are well within your rights to request a salary increase with your current employer. Equally, however, they are just as within their rights to decline your request. That's why you need to go in prepared and armed with clear evidence of why you are deserving of a pay rise.

This could include market research on the average salary for your role in other companies, evidence of additional responsibilities you have taken on in your role, achievements and objectives you have hit in your current position, and additional scope for more responsibilities that you could take on for a higher salary. If you prove your worth, most employers are happier to pay for it.
Look for other jobs. The best way to significantly increase your income is to change jobs – this is far more likely to get you a big jump in salary compared to negotiating an increase with your current employer.

Remember, the role you are interviewing for doesn't know how much you are currently earning, so you can go for the top of the salary range without fear.

Consider starting a side hustle to earn money on the side. If you have some free time in the evenings or weekends, consider starting a side hustle to earn some money on the side. In some cases, this can even snowball into a genuine business that eventually replaces your full-time income.
11. I want more flexibility
Perhaps your priorities have changed in life, or you've simply realized that you want more time to spend on other things, such as your family, your children, travel, time with friends, self-improvement, or something else.
If you currently work a standard 9 to 5 job, it's all too easy to feel as though you don't have a lot of flexibility to do other things. To change things for the better if this is a key reason you don't want to work anymore, you could:
Negotiate more flexible hours with your employer. In many roles, working a strict 9 to 5 shift simply isn't necessary. Many employers are happy as long as you work your contracted hours and deliver your work at the same quality on time.

Consider going freelance where you can control your own hours. Many freelancers still work full-time hours, but change their working hours to fit their lifestyle. If you'd prefer more free time in the day and to do the bulk of your work in the evening, for example, this could be a good fit for you.

Consider going part-time. If this is financially feasible for you and your family, you could consider reducing your hours within your current role. This instantly frees up some time for doing more things you enjoy.
What Should I Do If I Don't Want to Work Anymore?
Once you've identified the reason why you don't want to work anymore, you can make a plan. Your plan might be different depending on why you don't want to work anymore and your life circumstances.
Here's a few steps you could take if you don't want to work any longer.
1. Make an exit plan
If you are completely resolved that you are done with your current job, then your first step should be to make an exit plan. For many people, simply quitting is not financially feasible or responsible, so putting a plan in place for the day that you can eventually hand in your notice is the most sensible thing you could do right now.
Your plan could consist of:
Focusing on becoming financially independent so you can retire early
Diversifying your income now to create passive income streams through investments, real estate, and passive business ideas
Further education to help you retrain for a different career opportunity
Building up an emergency savings fund that can support you if you quit your job without another role lined up
2. Take a break
If you are feeling fatigued, you've lost your passion for your role, or you just want some time to do something else, why not consider taking a break.
Whether that's taking some holiday to go on vacation, taking unpaid leave to have a few weeks off, or discussing taking a sabbatical with your employer is for you to decide.
3. Quit your job
If you are completely done with your job, you can always quit. Remember, if it's the right decision for you, you could get up from your desk right now and walk out, no looking back.
Of course, for many people, quitting your job isn't feasible. You might have bills, a family to support, and other obligations that rely on your paycheck. The next option, then, is…
4. Find a new job
If you can bear staying in your current role for a while longer, you could begin to search for a new job that really excites you. It could be in the current field you're currently in (perhaps a step up with a higher salary, even), or, you could take some time to really think about what you want to do with your life.
Scour job boards for your dream role and take your time with your application. When you've found the right role and got an offer, you can leave your old job behind and move on to better things.
5. Seek help
If you are suffering with your mental health, feeling burnt out, or feeling completely unmotivated to work at all, it may be worth considering seeking professional help.
This could be from a medical professional such as a Doctor or a Therapist, or you might discuss your concerns with the Human Resources rep within your company. From there, you can get professional help to address your issues.
You may be given medication, advised to take some time off work, or you may be able to agree to a change in your hours to give you more time to look after your own wellbeing.
6. Talk to your employer
Following on from that, if you're simply feeling unmotivated to work anymore, it may be worth approaching your employer before you take any drastic steps. If you have a reasonable employer, they will care about the well-being of their employees and should want to help you if you are feeling undervalued in your role.
Simply broaching the topic can be a huge first step in putting things right in your existing role. If you once liked your role and the company you work for, this could be the right option for you.
7. Look for ways to make money without working
Outside of winning the lottery or inheriting a lot of wealth, it's near impossible to make money without working at all.
However, there are ways to make money without having a 'job' in its traditional sense. The internet, especially, has opened up an avenue of new and exciting ways to make money that go far beyond your average 9 to 5 desk job. Here are a few weird and wonderful ways to make money without a job you could consider:
Start a blog (a longer-term investment, perhaps, but with a potentially huge payoff)
Look into affiliate marketing
Become a social media influencer
Sell feet pics (yes, this is really a thing!)
Become a house sitter or pet sitter
Become a dog walker
Earn extra cash filling out surveys online
Consider starting your own business as a freelancer
Remember, it's normal to feel like you don't want to work anymore at times. If everyone always felt content in their job, then they'd never change roles, try new things, or go for a promotion!
The above tips should help you at least feel like you're doing something about those feelings, however. Whether you're making an exit plan to leave your job behind, planning on talking things through with your boss to feel more valued and motivated in your role, or option to start a side hustle or find a new role elsewhere, there are many things you can do to start feeling more excited in your role.
Other posts you might find helpful: