We may earn money or products from the companies mentioned in this post, and as an Amazon Associate I earn from qualifying purchases. Please see my full disclosure for more information.
Most of us were brought up to believe getting a job, getting a house with a mortgage, and filing our money away for retirement is the best option for our lives. Every generation in the past had the same values, and who can blame them?
It's a safe bet to a secure, comfortable way of life.
But it's not the only option. Alternative living is a concept not everyone grows up thinking about, and for some, it might never be something they'd consider.
The thought of going against tradition, against the set way of doing things and striking out on your own is scary. But the more I read about alternative living, the more I know it's for me. For others like me who are looking for a way to make an alternative lifestyle a possibility.
So, I want to share what I've found. If you're not convinced by the plan of buying a house and getting stuck with a mortgage (and I don't blame you), check out these alternative living choices instead.
What is alternative living?
Alternative living is defined by Cambridge Dictionary as:

"a way of living that is unusual, especially when you choose not to have the type of home and job that is considered normal in modern society: to pursue/seek an alternative lifestyle."
Alternative living is a different way of living than the norm – it's pursuing a lifestyle that doesn't conform to modern society and may go beyond the traditional norms of your society and culture.
Someone has to push boundaries, though, right?
Acorns | Easy Automated Investing
Acorns is a saving and investing app that makes investing easy. Unlike other investing apps where you pick and choose stocks you want to invest in, Acorns does that for you by recommending a diversified, expert-built investment portfolio of ETFs designed for long term investing.
You'll get a $5 $20 bonus signing up with our link.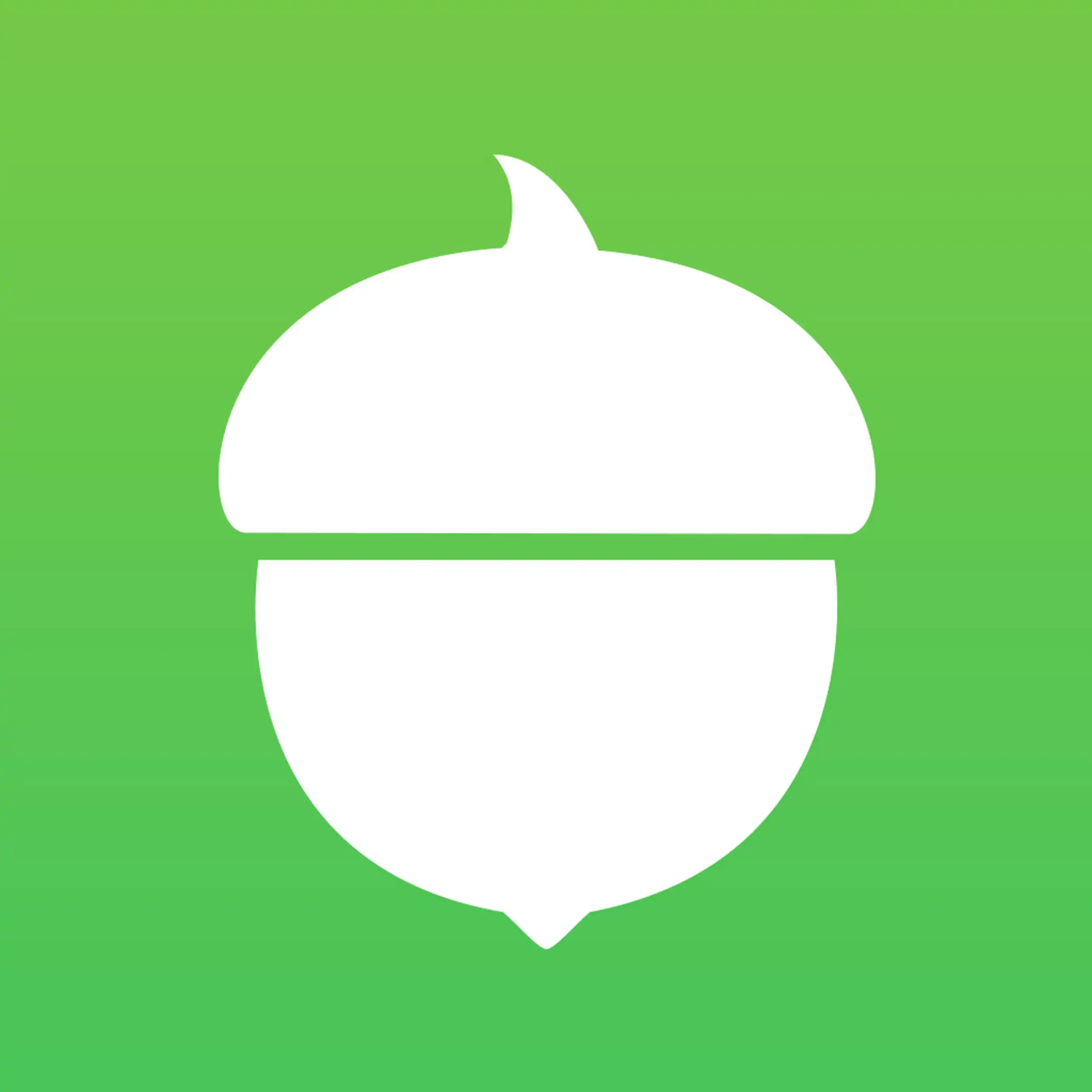 We earn a commission if you make a purchase, at no additional cost to you.
Here are 17 alternative lifestyle possibilities…
1) Become A Nomad
In the past, becoming a digital nomad with the ability to work and live anywhere on the planet was a fairytale dream.
Now, however, it's a realistic goal to pursue, with numerous opportunities to work remotely, set up a remote business, and see the world while still earning money. In 2017, I left my office job to become a digital nomad by freelance writing and working my way around the world.
In that year, I met countless people on the same path doing different things – from teaching online to picking up contracts for a month at a time before jetting off for another three. Read my guide to becoming a digital nomad for more information.
If you love seeing new places, meeting new people, and don't get too attached to your personal belongings (aka don't mind living out of a backpack), nomadic life could be the perfect alternative living option for you.


2) Van-Life
Ah, van life. Here's my embarrassing confession: I've owned two vans, both bought with the intention of turning into my own home on wheels, and neither one has ever left the UK with me.
Apparently, this lifestyle just isn't for me – but it has proved the perfect alternative to getting a mortgage for hundreds if not thousands of people across the world. Van life is way, way bigger than you could imagine. I found inspiration from other van dwellers via Instagram and every day I still look at their photos.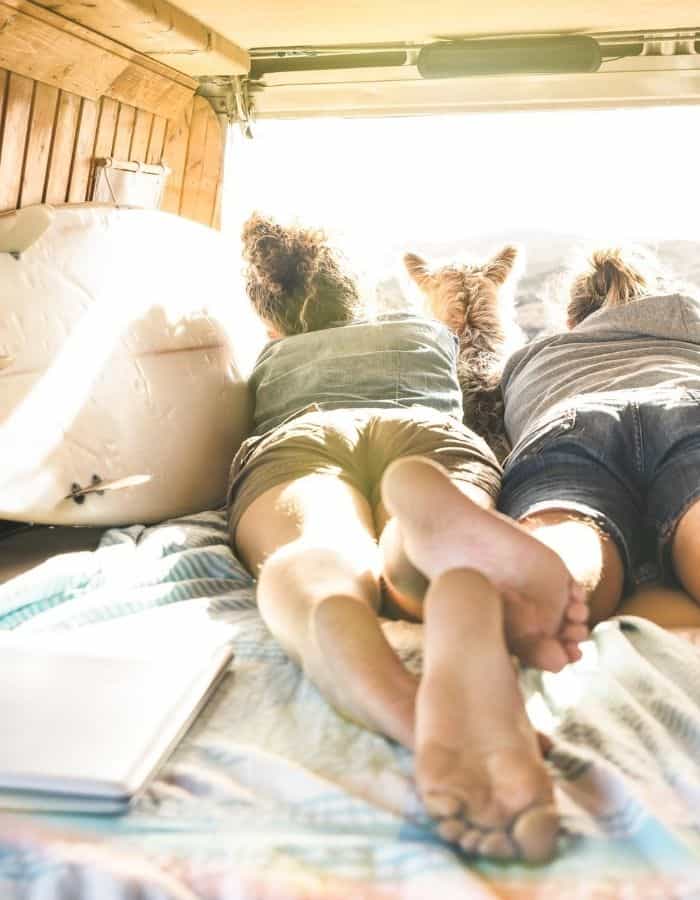 Imagine jumping in your van – your home – at night, driving to the beach, a lake, a forest, and waking up in the middle of nature with no one around. Better still, you get all that and your home comforts are right there with you (a cup of tea on a deserted beach first thing in the morning? yes please!).
You have to be good with DIY, or at least very patient if you're going to convert a van into a camper. I'm not going to lie, from first-hand experience, there's a lot of work involved.
But once you're done, there's no rent, no bills, and no limit on where you can go. Your home on wheels can take you anywhere and brings back the true essence of outdoors, minimal living.

3) Purchase A Fixer-Upper
If you still have your heart set on a 'real' home, an alternative route to go down is putting your deposit into a real fixer-upper, giving you the ability to transform a cheap shell of a home into your own vision.
Of course, a fixer-upper is going to be cheaper upfront, but you will need to be prepared to spend to successfully improve the property. Your budget could be as tight as you want it to be – but that may mean living in poor conditions for quite some time.

4) Bus Life
Bus life is increasingly popular with couples who have had children, and need to level up in terms of space.
Bus conversions look absolutely stunning, and provide far more room than a van ever could – but it does mean you have to sacrifice on mobility. Bus life is a fantastic alternative living option for people less worried about being able to drive down dirt roads to hidden locations, and who are more concerned with having a functional, spacious home that just happens to have wheels.
I love watching Jinti Fell's YouTube videos of her and her family travelling Australia in their converted bus.

5) RV
RV life is for people who like the sound of van-life, but can afford to have a little more luxury.
RVs are a fully kitted out home on wheels, with proper bathrooms, bedrooms, kitchens, and room for all your home comforts. However, this does mean you'll be more limited on where you can go – campsites only.
One of the legends of the personal-finance blogging niche, Michelle Schroeder-Gardener, has been splitting her time between RV-life and boat-life for a couple of years now, and it looks so much fun!

5) Living on a Boat
Why limit yourself to the open-road when the sea's out there waiting for you? Living on a boat has to be the ultimate way to see the world, with the option to set sail and arrive at the port of any country you choose. Canal boats are reportedly one of the cheapest ways to live in big cities such as London and Bristol, with the cost of a boat plus mooring far cheaper than getting a mortgage on a flat in the city centre.
Buying your own boat – whether it's a canal boat or a sailboat for open water – is a big investment, and you'd need to learn to sail first if you don't already. But would the investment be worth it for you? To rock up to a port anywhere in the world with all your belongings with you, to look at a map and pick your next destination anytime you feel like it? Sounds like the sweet life to me.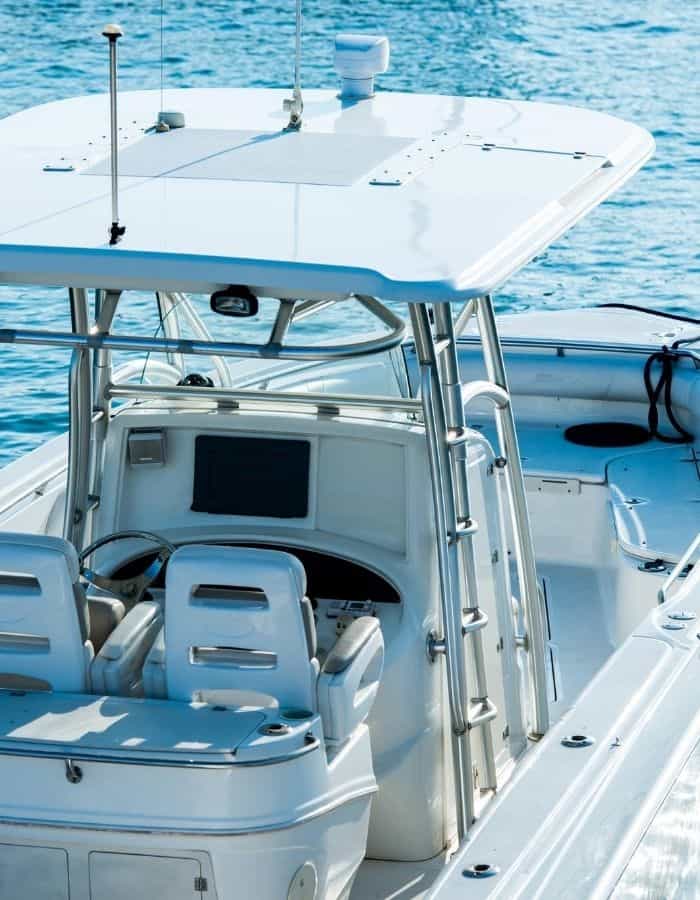 6) Tiny Houses
When you start looking into the number of alternative living options out there, you realise how many people are thinking outside the box. Tiny houses are an actual thing – downsizing from a regular-sized house to a miniature-sized version. Whether you choose to buy a small plot of land and literally build your tiny house from scratch, or convert a cabin or even a shed into a tiny house, it's been done and is proving to be a most cost-efficient way of living.
Not only does living in a tiny house dramatically reduce costs such as mortgages, bills and maintenance of your home, but it also encourages a more minimal way of living. No more clutter, because there's no more space. You're forced to whittle your possessions done to the bare necessities, and suddenly living becomes a lot more simple. For sure, tiny houses are not for everyone, but they are are serious option for people who want a more permanent location while still avoiding expensive mortgage fees.
If you're interested in learning more about Tiny Houses and the advice you need when converting, check out TheTinyHouse.net for some great insights.


7) TreeHouse
Love nothing more than being in the great outdoors? Set up shop in the trees with your own treehouse home.I would love to meet someone who has actually done this!
This is one of the alternative living ideas that almost feels too alternative to be feasible, but there are people out there living there best lives up in the treetops. In 2010, author Nick Weston successfully built his own treehouse in southern England – although the experiment did only last 6 months.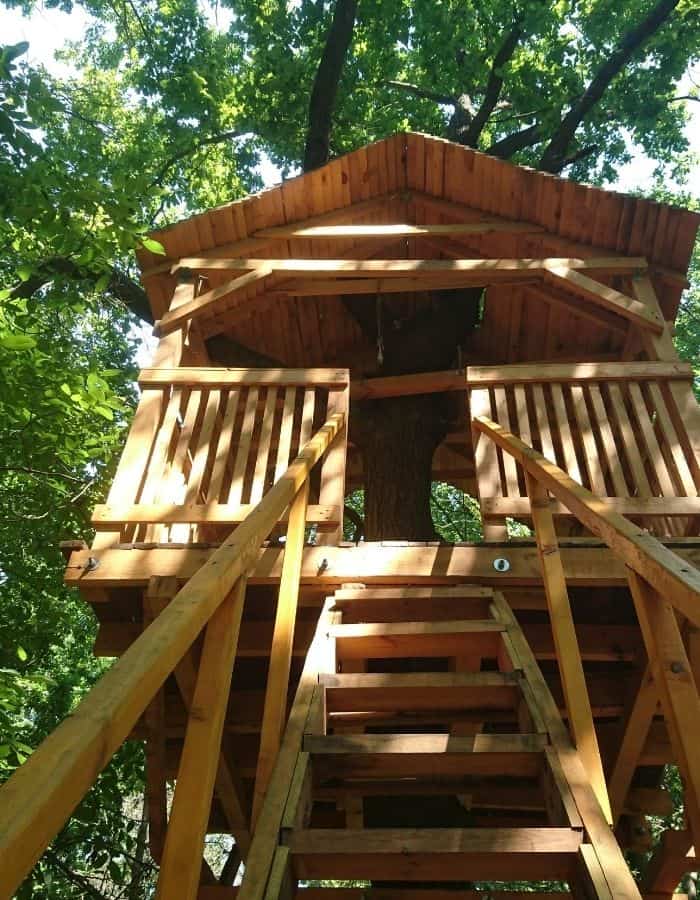 8) Shipping Container
There are a growing number of young people living in shipping containers as a more affordable alternative to having to save up extortionate amounts for a house deposit.
Check out this cool interview with a couple on the BBC who converted a shipping container into their own home.


9) Yurt
A yurt is a portable, round tent – and an increasingly popular alternative living option amongst people who want to get back to nature and find a more simple way to live.
This interview follows a lady named Beige, who has been living in her yurt for two-years.


10) Earthships
Earthships are designed to be extremely eco-friendly, and able to last for years. If you're creative and fancy making your own alternative living home from scratch, this could be an option worth considering.

11) House Shares
Another slightly less 'out there' alternative living option, house shares are an increasingly popular way of life for millennials and the younger generation due to steep house prices – research has shown that an estimated 27% of U.S. adults now share their homes.
House shares are cheaper because you're splitting the rent and bills for a home between several people, and can to make your living costs much more affordable in cities with higher living costs (house sharing is the norm for a lot of young professionals in London, for example, where living costs are extremely high).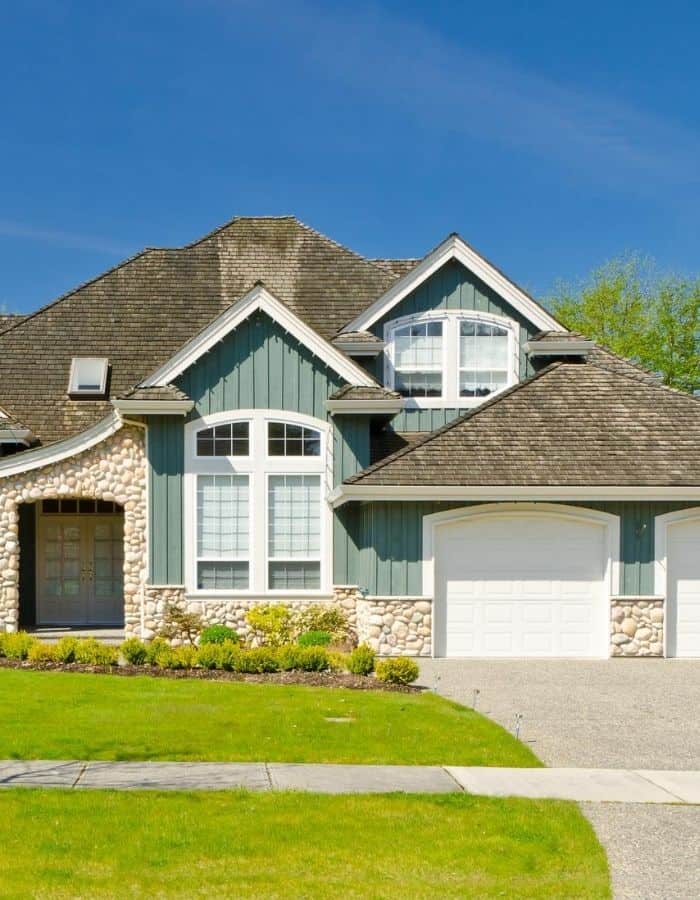 12) Couch Surfing
I never tried couch surfing when I was travelling, but I know many people (both male and female) who have and loved using it as a way to meet local people in the cities they were passing through, as well as saving money on accommodation costs.
Some people couch surf their way around the world for months or even years, so this is definitely an alternative living option you could consider if a life of travel is something that appeals to you.
13) Become Self-Sufficient
Buy a plot of land, build your own sustainable home, grow your own veg, and live off the land. Sounds pretty sweet, right?
Being self-sufficient may be a difficult task initially, but it can help you save a lot on money long-term, not to mention that sense of success at living off your own hard work! This article highlights how one woman gave up her city job for a plot of land by the sea.

14) Find An Off-Grid Community
Off-grid communities tend to work together to build a self-sufficient community that is a separate civilization. In the UK, for example, there is an off-grid woodside community based in Somerset that lives without fossil fuels and makes a living mostly through forestry, gardening, and apple products.
15) Go WWOOFING
WWOOF-ing stands for World-Wide Opportunities on Organic Farms and provides the opportunity to volunteer on farms around the world often in exchange for a bed, board, and sometimes pay as well.

16) Adapt to a minimalist lifestyle
The minimalist lifestyle can look very different depending on who you ask, but this alternative living option does place a big focus on living according to your values and priorities and redistributing your time and energy to place a focus on those things.
A few articles that might help you get started:
17) Go Zero-Waste
Going zero-waste is less of a housing choice and more of an overall lifestyle transformation: making a commitment to reduce your waste as much as possible.
This is a popular option with people concerned with their impact on the planet, and ties in nicely with a minimalist way of thinking. This article on being frugal and eco-friendly is a good place to start.

There are so Many More…
These are just a few of the countless alternative living options out there. If you want a more minimal lifestyle, to see more of the world, or just want to mix up your life plan, any of these options are seriously worth looking into. They are all tried and tested ways of living – you just need to have a bit of an open mind.
---
Do you know anyone who has an alternative way of living to save money, or give them more freedom? Are there any I've missed? Let me know in the comments…