We may earn money or products from the companies mentioned in this post, and as an Amazon Associate I earn from qualifying purchases. Please see my full disclosure for more information.
For couples on a budget, the looming threat of V-Day can be way more stress than it's worth. The good news is, you don't need to break the bank to show your partner you love them.
I'm not a huge valentine's day fan. The mushy cards and red hearts have never really resonated with me. I know a lot of people feel the same way – having to spend money on your partner who knows you love them any day of the year feels a little forced, and many of us would rather not be told how to show our affections, thank you very much card-and-flowers industry.
Whether you love valentine's day, or prefer to ignore it, the opportunity to spend the day celebrating your relationship should always be seized upon. You don't have to break the bank to show someone you care, either.
I've thought of 10 awesome budget date ideas that you can take your loved one on without having to splash your cash – whether you do it this Valentine's Day, or any other time!


Pssst..! While you're here, make sure you've unlocked your free access to The Wallet Moth Freebie Library, which is absolutely full resources all designed to help you start building a life that works for you, including free cheap & healthy meal planners, printables, a minimalist declutter checklist, and so much more!
10 cheap date night ideas you'll both actually enjoy
1. Go Camping
There are few things that make me feel more alive than a weekend camped out under the stars with nothing but the bare necessities to keep us going. If you're in the UK and decided to go camping on Valentine's day itself, it's going to be really, really cold so if it can't wait, all I'll say is bring layers – and then pack more layers.
Camping is a great budget date activity for the summer months though, and in some parts of the UK (Scotland) it is completely free to wild camp! Even in England, while wild camping isn't strictly legal, you can often find a deserted spot out in the countryside where the landowner won't mind you stopping for the night – very romantic.
2. Take a Hike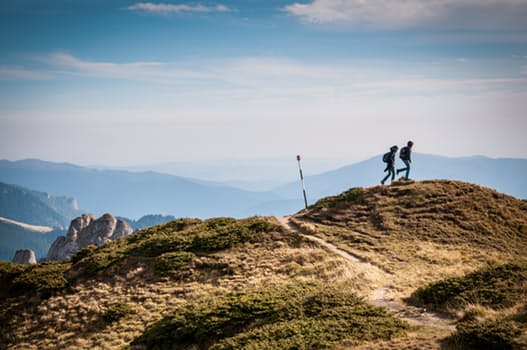 Not keen for an entire night out in the countryside? Try taking a hike instead – look up some local walks, pack a bag with extra layers, water and a few snacks, and set out for a great adventure enjoying each other's company and the surrounding scenery.
3. Visit an Art Gallery
Most art galleries are free to enter, while some require just a donation. Do a little research on local exhibitions in your area and decide where you might like to go for a more cultural experience without blowing your budget! Sometimes it's just nice to wander around the soothing silence that's so exclusive to museums and galleries, and enjoy the companionship of your loved one.
4. Picnic in the Park
Again, whether you'll be able to pull off a picnic in the park in the cold midst of February is a gamble! I kept this item on the list though because who doesn't love the thought of being surprised with a beautifully stocked picnic after a pleasant stroll around a park?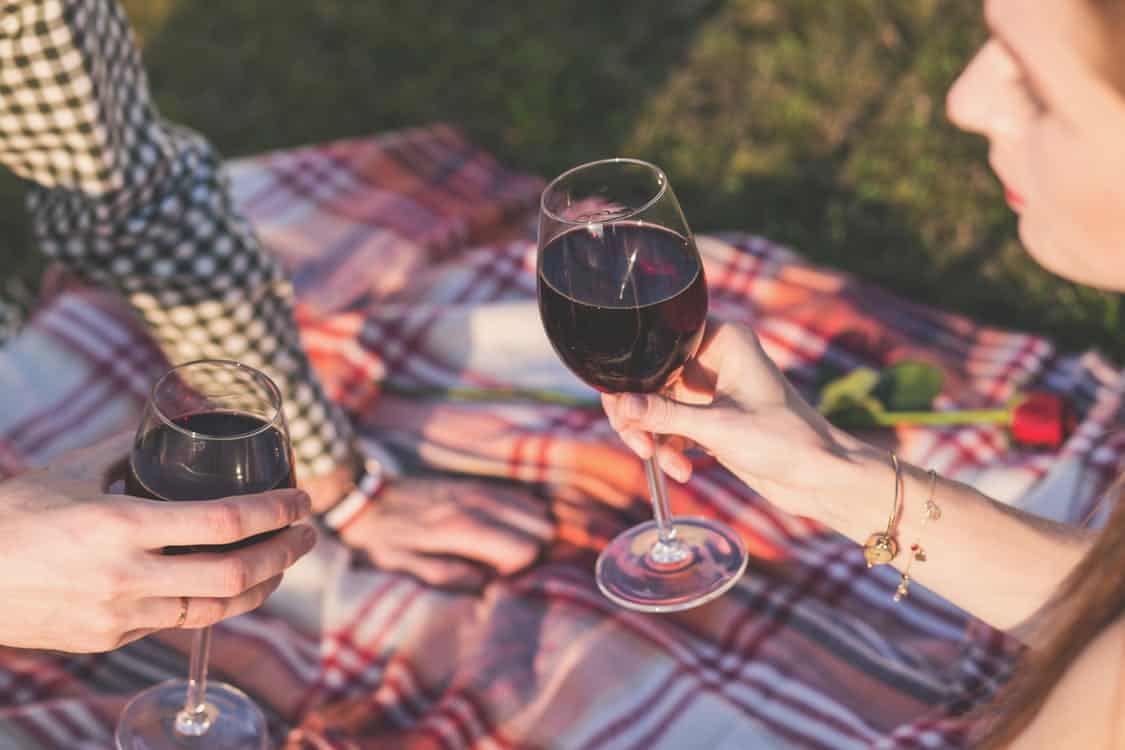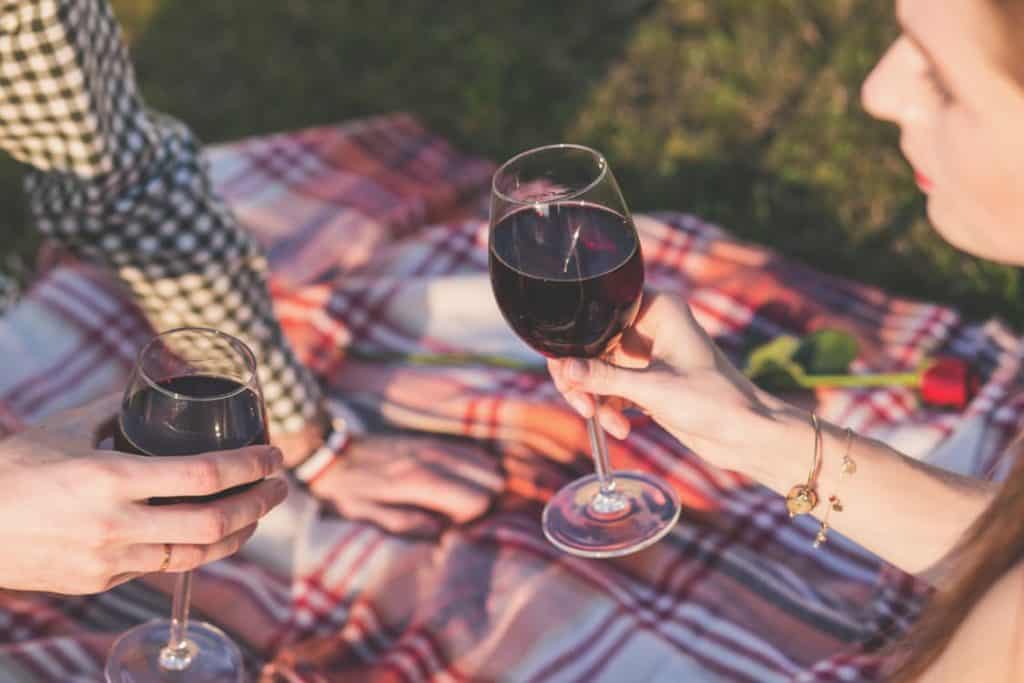 Pack your picnic basket with you and your loved one's favourite snack foods, and save yourself heaps of money compared to splashing out on an overpriced valentine's day set meal.
5. Comedy Clubs
Many comedy clubs offer completely free nights, allowing their comedians a chance to practice their jokes out and providing the perfect opportunity for a cheap but entertaining date. Check out your local newspaper or events listings for free gigs coming up – you may have to book a spot on the night, but then all you'll have to pay for is your drinks!
6. Have a Games Night
Boards games are often forgotten in favour of apps and games on our smart phones, but a games night can be a great way to spend some quality time without spending your hard earned money.
Invite some friends over (double date, or even group date, anyone?), get some wine in and host yourselves the perfect alternative valentine's night – just make sure you keep control over any particularly competitive players!
7. Dine in for 2
Not keen on the thought of an evening spent in a crowded restaurant, drinking discount prosecco and making your way through a rushed meal as the waiting staff try to seat as many couples as possible? Me neither.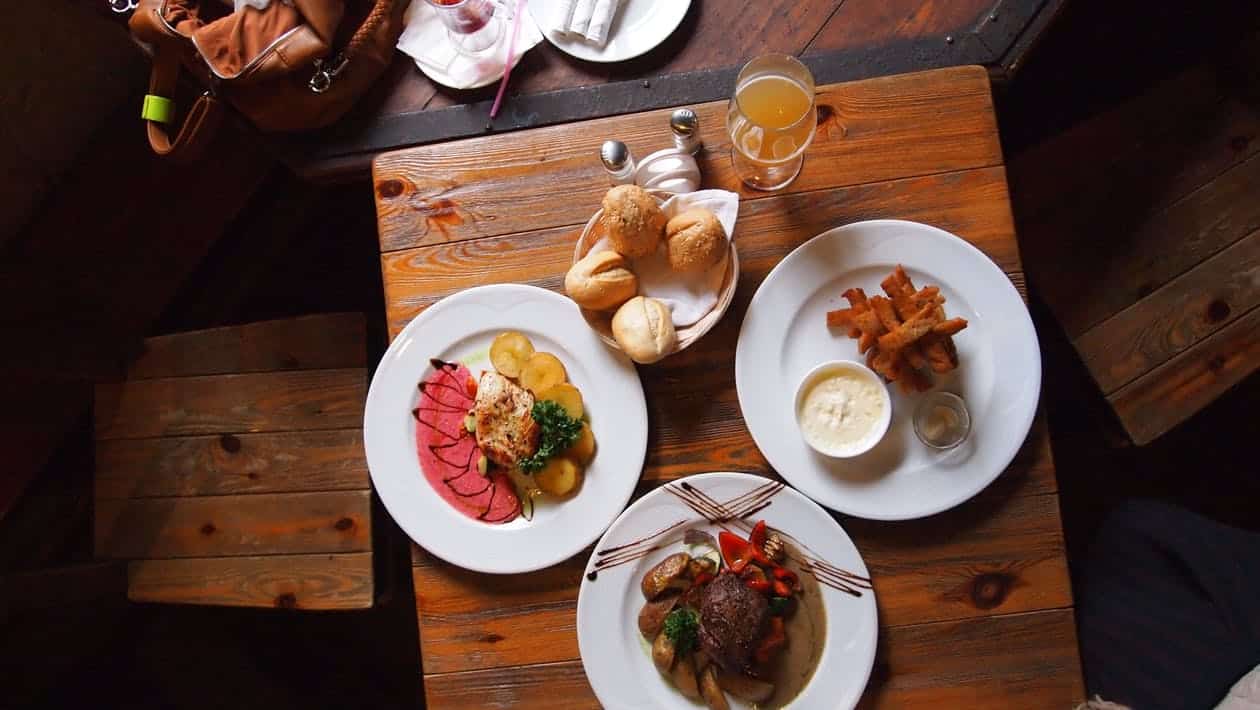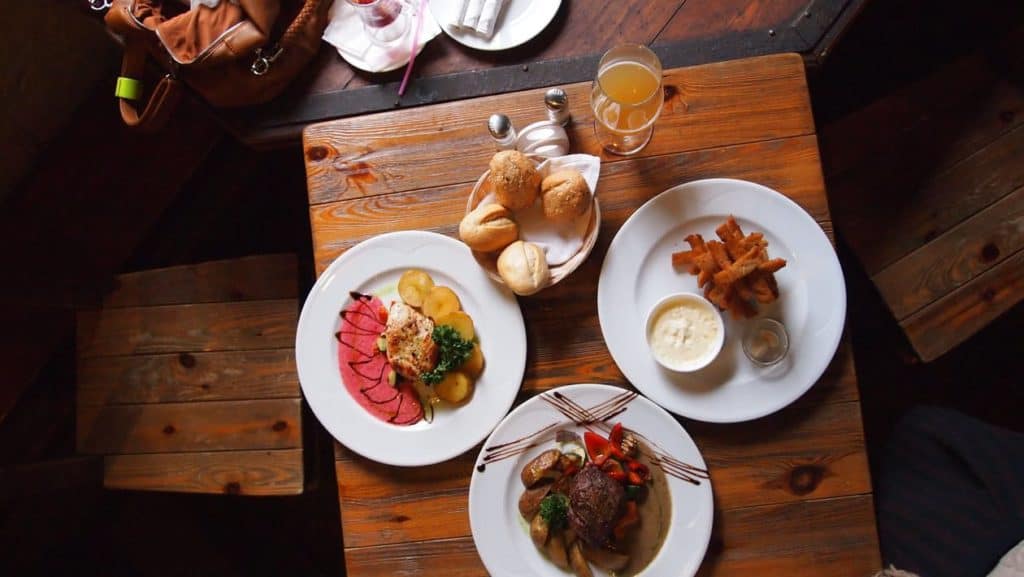 Save yourself the hassle, and money, by cooking a delicious valentine's meal at home. No matter what you choose to cook, it will always be a far most cost-effective option to dining out. (Take a look at this awesome list of vegan dinner ideas I think you'll love!).
8. Get physical
Reign your mind in, I don't mean it like that! A shared activity can be a great bonding experience for couples, so look for sports you could do together for a great budget date. From a casual game of tennis, throwing on your ice skates, to checking out a local dance class, learning a new activity together doesn't have to break the bank, and guarantees hours of fun!
Read these free ways to keep fit for some inspiration.

9. Netflix Marathon
If you're anything like me, a Netflix marathon isn't so much a valentine's night treat so much as a standard Tuesday evening… but, it saves money, and with the added touch of a bottle of wine and some chocolates, you could have yourselves a very romantic evening on the cards.

10. Local concerts
Live music doesn't need to be an expensive night out. Many bars host free live music nights for musicians trying to promote themselves, and they're often a great budget date night out. Alternatively, do some research into local bars and restaurants that have live music as well – you get the music for free and just have to pay for a few drinks for the pleasure of the experience, bargain!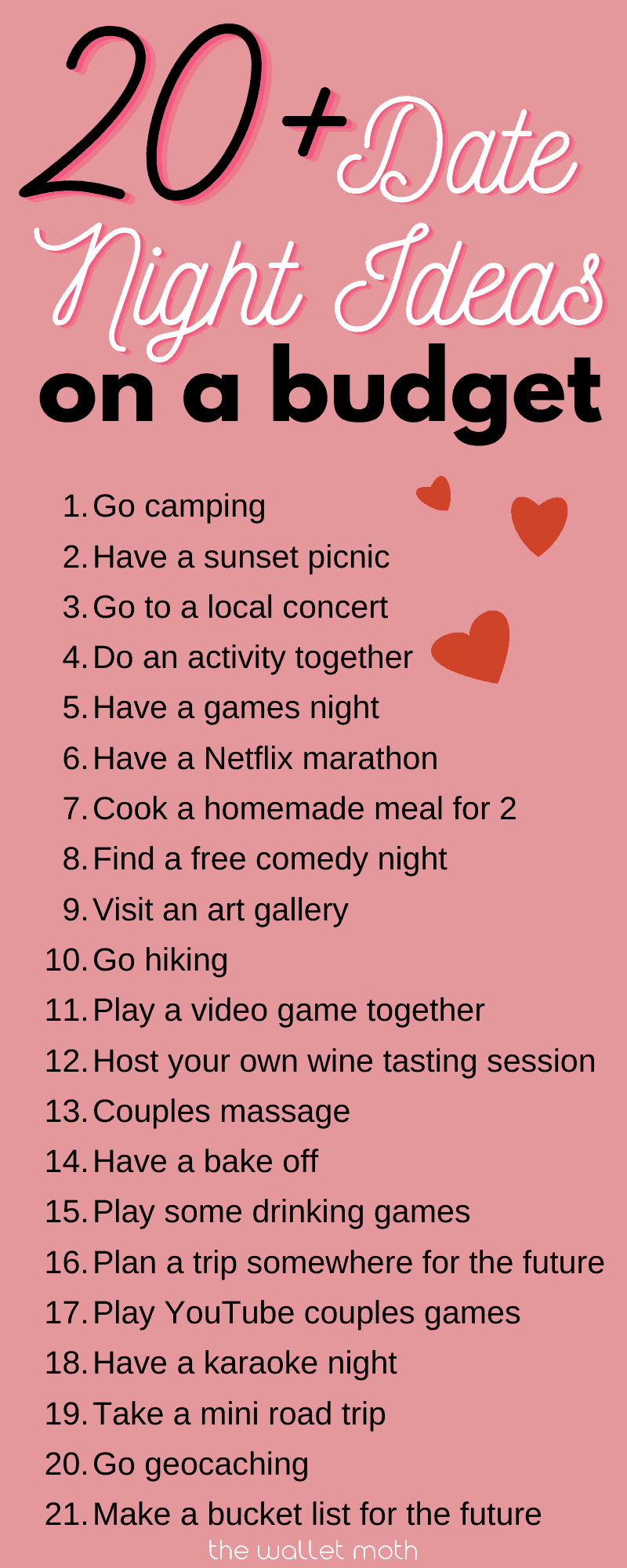 ---
Have you made any budget cuts on your dating life? Let me know your favourite budget date nights in the comments below!