We may earn money or products from the companies mentioned in this post, and as an Amazon Associate I earn from qualifying purchases. Please see my full disclosure for more information.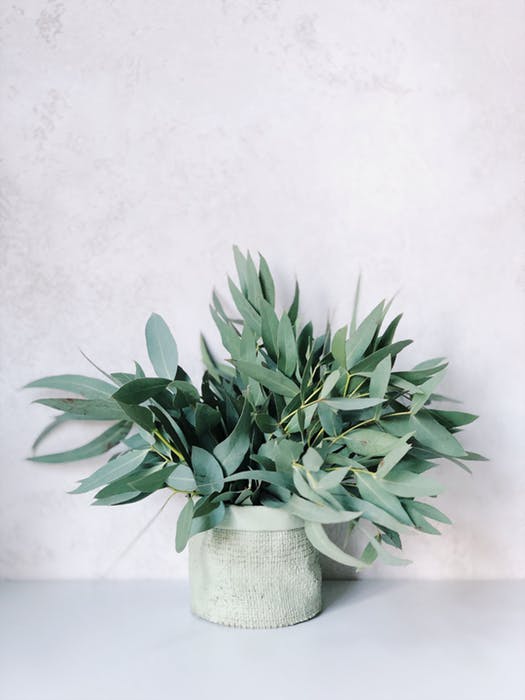 When you think about a minimalist lifestyle, what do you imagine? For some of you, you're no doubt picturing Instagram-worthy clean, white homes with tonnes of natural light and a few, tasteful accessories intentionally placed around each room. Others of you might go the other way, and picture an empty, cold room inhabited by someone with one t-shirt to their name and who lives off a diet of colds beans and rice…
The truth is, the minimalist lifestyle can be whatever you want it to be. It's not about living with the bare minimum, and it's not about redesigning your home in a certain style. Minimalism is about learning to appreciate the things you really need and clearing out the unnecessary clutter in your life.
It's about living with purpose and intention, and disconnecting from the mindless spending habit that so many of us fall into.
If you're a beginner looking to build a more minimalist lifestyle for yourself or are just simply looking to simplify your life a little, these 10 steps will help you start to appreciate living with less…
10 Steps for Creating a Minimalist Lifestyle
1. Know Your Goals
For me, the first step towards creating a minimalist lifestyle was recognising why this kind of life appealed to me so much (in case you were wondering, it was the sheer horror of having to clear out an entire house in less than a week that turned me off of excess material possessions for good!).
What are your goals?
Do you want to save money? Start travelling the world with all your possessions in tow? Do you simply want to create a calmer environment in your home?
Knowing what draws you to minimalism will help you set the boundaries that work for you.
2. Create Clutter-Free Zones
Speaking from experience, attempting to de-clutter your entire home in one fell swoop is a horrible idea (horrible, horrible).
You'll end up creating a mess in every room, totally stressing out, and probably abandon your efforts with more stuff seemingly occupying your house than you started with.
Instead, get used to living with less one zone at a time – whether that's an entire room, or just a section (for example, your wardrobe). Set aside a day where you've got nothing planned, and start clearing out.
I like to put my items into three categories:
Keep

Donate/ Sell

Throw Out
If you decide to keep something, make sure it's because you use it or want it – no thinking 'I haven't used it in a year, but maybe I will next year'!
3. Schedule Regular Clear-Outs
Once you've gone from zone to zone and started to get comfortable with a more minimalist lifestyle, your next step is to keep your house free of clutter.
It's hard to break the habits of a lifetime, and so easy to allow clutter to slowly creep into our lives. In the seven months or so that I've been living in one place as opposed to travelling full-time, my wardrobe has probably doubled – I'm aware of it, but it's my least 'minimal' area for sure!
Scheduling regular clear outs will help you keep on top of the clutter in your home. You might only need to schedule an annual clear out, while others of you might benefit from 2 – 4 clear outs a year.
Getting those unwanted items boxed up to throw, sell, or donate right away is the best way to ensure you actually clear the clutter out – not just move it to another place in your home.
4. Question New Purchases
Do you ever add something to your shopping basket online, only to forget about it until the next time you log in to that site? Chances are, that item you so quickly clicked to buy the first time around isn't half as appealing when you view it a second time.
Learning to question new purchases and bring some intention into your spending is a fantastic way to adapt to a more minimalist lifestyle.
5. Invest in High-Quality, Less Often
We're all about convenience these days: fast fashion, fast food, getting everything and anything at the touch of a button.
The thing these things all have in common, though? They don't last long.
In my opinion, it's better to invest in higher quality things more often. Spend the extra $20 on an outfit and know the material will last more than one wash. Instead of buying a single-serve ready meal, invest an extra 30 minutes of your time to cook a healthy, delicious meal from scratch – and have enough leftovers to last you a few lunches, too.
6. Learn to Travel Lightly
I learned how little I really need to get by after travelling for ten months with just a carry-on backpack. I can't ever imagine lugging a 20kg suitcase around with me for a two week holiday anymore!
Check out my full post on minimalist travel to see how traveling lightly can help you create a minimalist lifestyle at home.
7. Create a Minimalist Home
So, as I said at the beginning of this post: you don't need a minimalism-inspired home to live a minimalist lifestyle.
That being said, designing your home with a simple, clean and light decor in mind can really help you keep the habit.
A few months ago I redecorated my bedroom with white walls, big mirrored wardrobes, and a few choice accessories, and the clean minimalist feel makes me feel so calm and happy in my own bedroom.
Read how to create a minimalist bedroom for more information on how I redecorated.
8. Cook with Less for More
You don't need twenty different ingredients to make a great meal. In fact, you don't even need ten ingredients to make something delicious.
Cooking your meals from scratch is one of the best ways to save money on your grocery shop, and cutting down on the amount of food waste you have to throw away each week is an important step towards cultivating a more minimalist lifestyle. 
Find out how to download my meal planner here to start planning out your shopping list and weekly meals to cut down on the food you buy – and the food you waste.
I'd also recommend checking out Minimalist Baker for some amazing recipe inspiration with minimal ingredients.
9. Find Free Hobbies
If you don't have anything to preoccupy your time, you'll end up spending money, simple as that.
Finding free hobbies that you enjoy doing is one of the best tips I could give you for building a more minimal life. Personally, my biggest two passions are rock climbing and yoga. I spend so much time doing those two things that my entire life revolves around them – so everything I do and buy is with my passions in mind.
Find yourself a passion, and mindless spending will go out the window.
Read 50 free activities for a no-spend weekend.
10. Be Grateful for What You Have
Finally, remember to take the time to be grateful for what you do have.
Be grateful that you have the luxury and the privilege to decide that you want to live with less – a privilege I am so aware of every time I write one of these posts.
Be grateful for the possessions you have, and how they help you to live a happier life. Grateful for your home, for your family, for your friends, and for the ability to create a quiet, clutter-free space both around you and in your own mind.
A minimalist lifestyle is as much about your mindset as it is about your home.