We may earn money or products from the companies mentioned in this post, and as an Amazon Associate I earn from qualifying purchases. Please see my full disclosure for more information.
If you find that you are often starving by the end of the day because of an inadequate lunch, or are over-spending by eating out, these easy lunch ideas for work for men are perfect for you.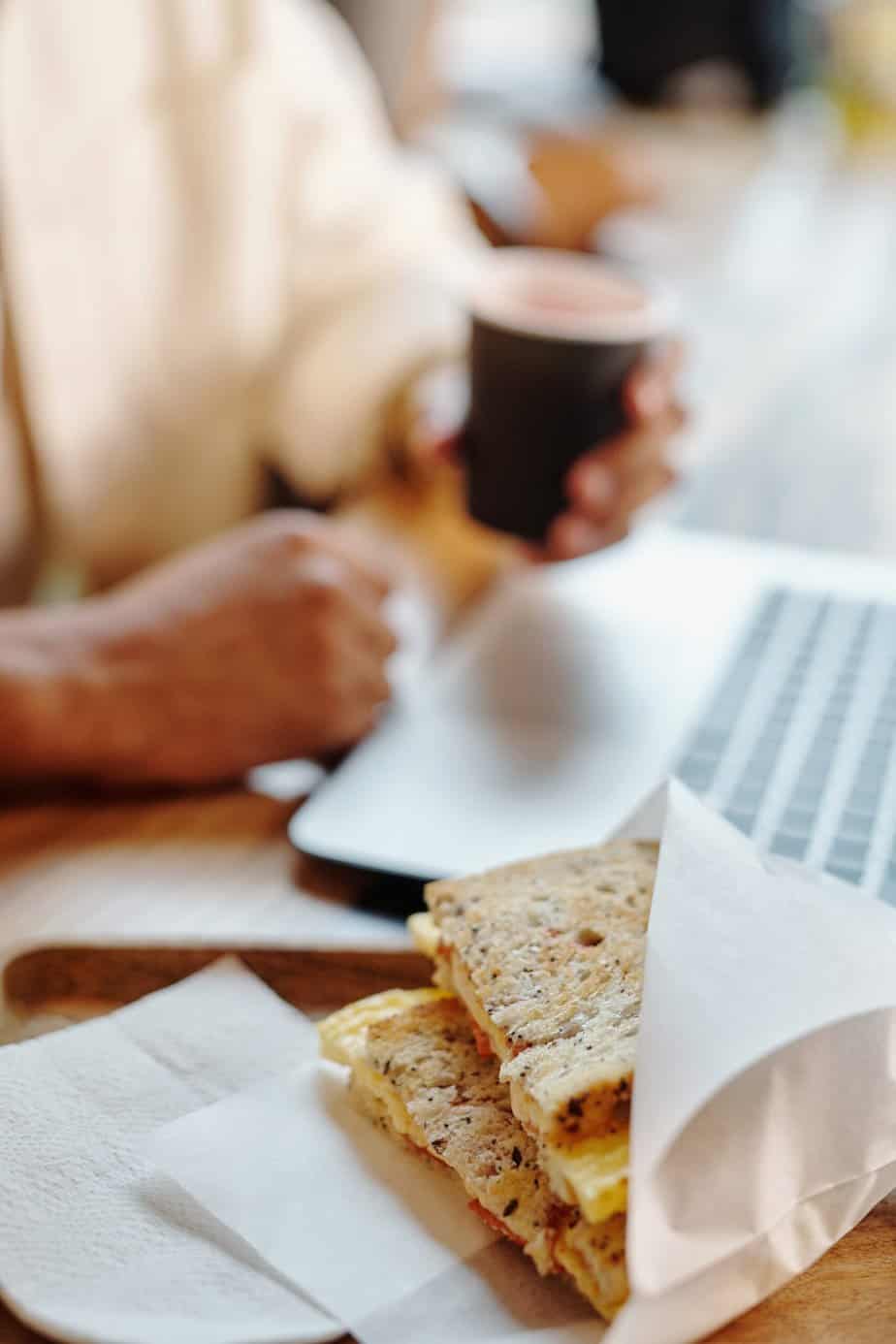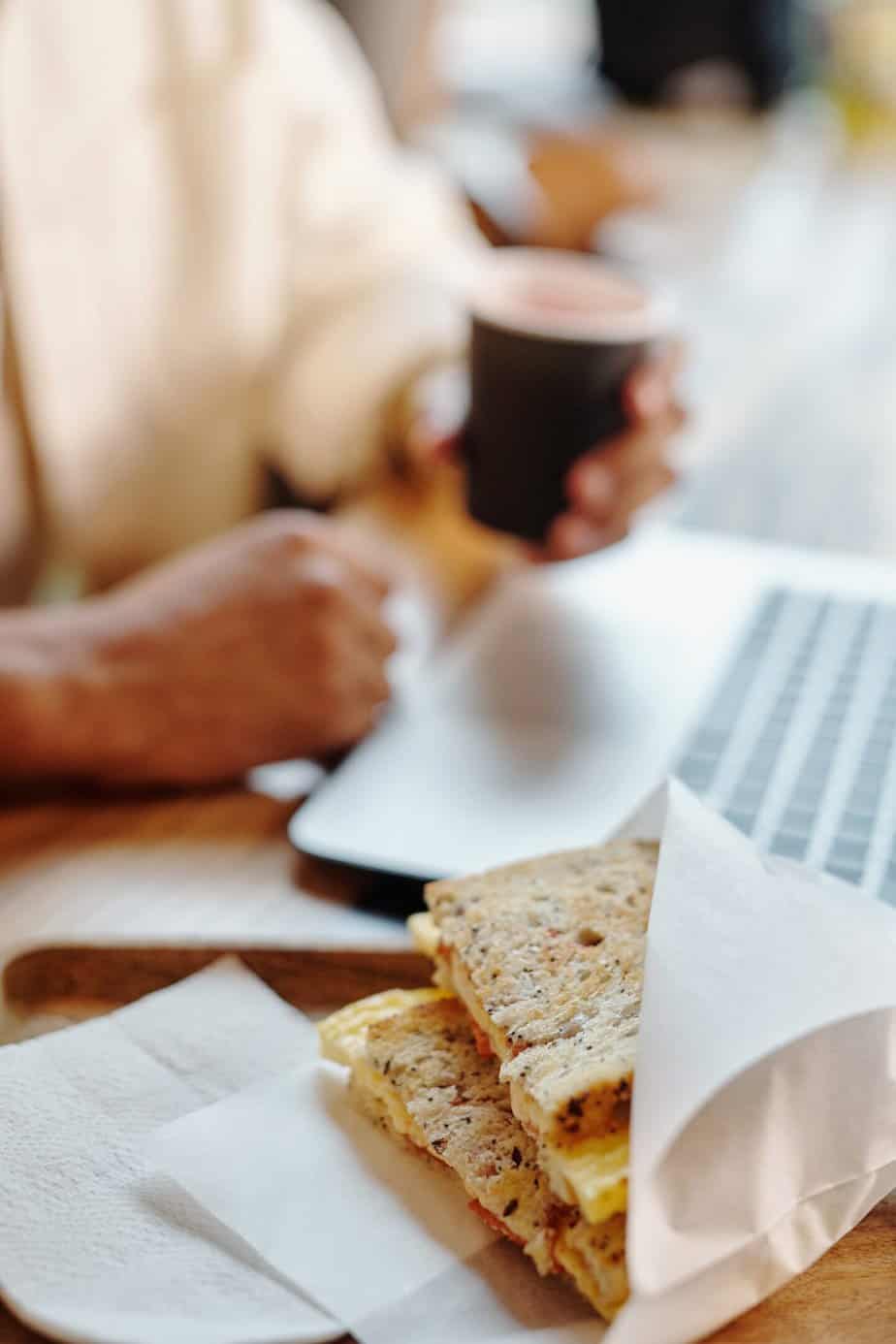 Preparing a nutritious lunch can feel challenging and time-consuming, and for some, it may just feel like another burden added to a busy work schedule. A study found that on average, men are more likely to eat out everyday than women, and the majority eat out 3.45 times a week, spending an average of $82 per week on dining out.
That's just over $350 per month, for reference. Ouch!
Whether you're just looking for some fresh lunch inspiration, or you're in desperate need of saving money on your monthly food bills, this list of over 30 cheap and easy lunch ideas for work for men has what you need.
Recommended post: 45 Frugal Meal Ideas
Pasta Salad Lunch Ideas for Men
Sandwich & Wraps for Men's Lunches
Hot Recipes for Lunches for Men
Other top picks for Lunches Ideas for men:
Sandwiches
Effortless and quick to prepare, a Caprese Sandwich is an Italian special vegetarian sub. You can make a flavorful work lunch with simple ingredients like mozzarella cheese, Italian tomatoes, balsamic dressing, and basil. 
Other great sandwiches for men: Cheesy Hot Beef Sandwich | Steak Sandwich | Italian Grilled Cheese | Veggie and Hummus Sandwich
Recommended post: How To Meal Prep On A Budget + 30 Cheap Meal Prep Ideas
Meatball sub
Meatball subs really can't ever go wrong. Make yours with homemade meatballs or store-bought, load up with cheese and a tomato sauce, and you've got a fantastic lunch idea for men who need a filling meal to keep you going.
Chicken Ranch Wraps
Nutritious meals don't have to be bland, especially when you're trying to have them during lunch breaks. Chicken ranch wraps are jam-packed with ranch dressing and chicken, it is the perfect work lunch. You can prepare these delicious, filling, and healthy wraps within 15 minutes. 
Other delicious wraps perfect for lunches: Beef Burritos | Mixed bean and butternut wraps | Hummus veggie wraps | Bean and rice burritos
Empanadas
Apart from being reenergizing, quick, and delicious, your work lunch should also be easy to carry. After all, you don't want to make a mess and make your day more frustrating. Foods like meat pies, pasties, and empanadas are excellent if you're looking for work lunch options that can be easy to carry. 
Stuff some empanadas with onions, potatoes, and beef to prepare delicious, on-the-go food. While they taste equally delicious when cold, you can always reheat them in a microwave.
Recommended post: 120+ Vegan Meal Prep Ideas That Take 30 Minutes Or Less 
Can Women Eat These Meals Too?
Yes, of course! These recipes are for everyone and anyone to enjoy. This list is simply described as being lunch ideas for men because it contains filling, nutritionally-dense, and cheap meals that might particularly appeal to men who are searching for the ideal work lunch to keep full all afternoon until dinner.
Tips for Making These Men Lunch Ideas Cheap & Easy
Work lunches should taste good and be nutritious while being simple and cheap to prepare. After all, you're also trying to save money by not eating out every day. Here are a few helpful tips that you should know. 
Buy in Bulk
Once you have decided on preparing your lunch yourself, the next step is to go grocery shopping. All the men's lunch ideas listed above are ideal for buying bulk ingredients for a doing some meal prep.
Most people avoid buying in bulk as it may feel like an exhausting and tiring task. However, buying your essentials such as meat, pantry staples, and condiments in bulk quantities can help you save more money than you think – but only if you'll actually use them!
For example, you can avail of deals and offers instead of buying separate items. Usually, you can save a significant amount of cash on bigger packets and offers. Additionally, doing so will save transportation costs that come with going to the grocery store.
Use Reusable Containers
Reusable containers are great for the environment and your wallet. 
Grab a set of steel or plastic food containers the next time you're out shopping. These containers are durable, and you can reuse them a hundred times over. If you're looking for packed lunch ideas for your husband, or for yourself, a quality set of containers is a great place to keep your meals fresh and sealed.
Buy From Sales
The best way to buy the ingredients for your salads and lunches is to go out shopping when they're on sale. This grocery shopping tip typically applies to cheeses, yoghurts, and meats. 
For example, stock your freezer with chicken thighs when your favorite super-mart has a special offer.
These lunch ideas for men are all great places to start if you're searching for inspiration for lunches for your husband, partner, or if you're a man looking for meals to help you eat healthier and saving money!
You might also like to check out this guide to meal prepping to really minimize the cost of your food shopping.