We may earn money or products from the companies mentioned in this post, and as an Amazon Associate I earn from qualifying purchases. Please see my full disclosure for more information.
Venmo is a popular way to send money, receive money, and make payments online – but how does Venmo make money? We're answering all your frequently asked questions in this guide.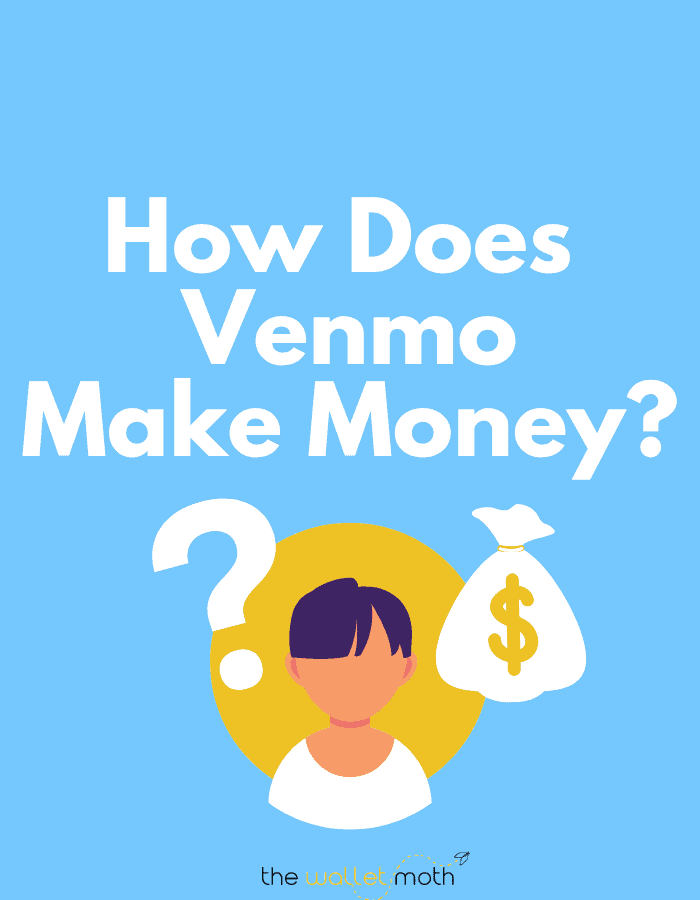 When talking about smart payments, Venmo offers an excellent mobile payment method that is simple and very efficient.
Let's assume you're at a bar with your friends and need to split the bill. You might not want to ask the bartender to split the bill, which is where Venmo comes in. The mobile payment method is a digital wallet that lets you pay, send, and receive money all through a single application.
What is Venmo?
It is a mobile payment app that provides users with a convenient, quick, and contactless payment solution.
Besides allowing businesses to make and receive payments, the platform is also a mobile banking app. It offers customers to link their debit and credit cards. This way, users can pay companies or transfer money to friends and family.
Founded in 2009, Venmo's initial purpose was to use SMS for sending and receiving money. PayPal, the online payment company, acquired Venmo in 2013. The parent company followed the initial idea of convenient money transfer. Since then, Venmo has become a robust platform for money, transfer, payments, and merchant services.
How Does Venmo Make Money?
While Venmo's services are helpful, the company does not charge its customers. How does Venmo make money, then? If you're wondering how it generates revenue, here is the answer.
Pay With Venmo
'Pay with Venmo' is an in-app mobile feature that allows users to make purchases from merchants partnered with Venmo.'
Venmo charges these particular merchants a 2.9% fee of the total payment and $0.30 per transaction when making a payment. More merchants are willing to pay this fee as Venmo helps expand their customer base. 
Recommended post: 54 Ways to Make Money From Home Today
Instant Transfers
Most e-wallets require users to wait several days before their bank account receives the money. However, since 2019, Venmo has allowed its users to make instant transfers.
While Venmo instant transfer funds take less than half an hour, the app charges a 1% fee of the total transferred amount. You need to pay a minimum fee of $0.25, but Venmo does not charge more than $10 per instant transfer.
Interchange and Withdrawal Fees
Venmo announced debit cards in 2018. As such, all Venmo users with an account on the mobile app receive a debit card. The Venmo debit card allows users to pay for food, purchases, etc.
Since Mastercard brands the Venmo credit card, Venmo receives interchange fees from merchants; the total money is split between Venmo and Mastercard.
Additionally, receiving cash charges a small fee known as the Venmo withdrawal fee. ATM domestic withdrawal charges $2.50, with Over-the-Counter withdrawal charging $3.
Recommended Post: How to Make $300 Fast: 20 Money-Making Tips
Cash a Check
Cash-a-Check is one of Venmo's newest features launched in January 2021. As the name implies, this feature allows you to cash government stimulus checks and pay.
You should have a verified email address and enable your location services to use Venmo's Cash-a-Check Feature. Then, you can take a picture of the check and submit it for review. If approved, the online platform will deposit the funds in your account.
Venmo charges its users 1% of the amount and an additional 5% on all acceptable checks.
Summary
Making a Venmo account doesn't require paying the platform directly for its services. However, users pay a small fee for instant transfers and withdrawals. On the other hand, partnered Venmo merchants must give the platform their share for using its services.