We may earn money or products from the companies mentioned in this post, and as an Amazon Associate I earn from qualifying purchases. Please see my full disclosure for more information.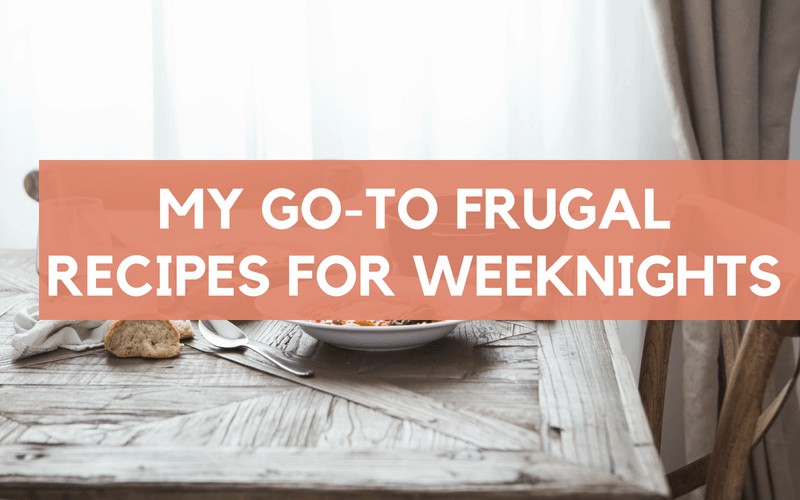 If I didn't already have a money blog, I would definitely be a food blogger.
Ever since I went to University and discovered cooking for myself, I've been obsessed with finding new flavors, new foods, and delicious new recipes to try every week.
Thankfully, learning how to cook as a student instilled a deep habit of 'budget cooking' within me. I'm a firm believer in getting the best bang for your buck, and you'll never catch me splurging on one random ingredient 'just because' a recipe book tells me I need it.
I'm aaall about going with your gut (literally) and adapting recipes based on what you have in the fridge and your pantry.
Recipes are great, but so is roasting up a bunch of random veggies, cooking some rice, adding some beans or chickpeas and throwing a creamy sauce on top. No recipe needed.
As anyone who has hung out with me here before knows, frugal living is my jam.
And you can be frugal and eat real good. Seriously.
All of the meals listed below are my go-to frugal recipes for delicious, mouth-watering meals with a budget-friendly price tag.
Some of these are set recipes, others are just ingredients I return to time and time again and customize when the food I have in requires.
I recommend always making extra portions and sticking them in the fridge or freezer for later on in the week – there's no point in spending hours cooking a gourmet meal only to have to do it all over again the next day!
You might also like:
How to Be Frugal: 8 Rules I Live By
20 Frugal Living Tips to Try in 2018
8 Steps to Becoming a Minimalist
My Go-To Frugal Recipes for a Delicious Budget-Friendly Dinner
1) Tarka Dahl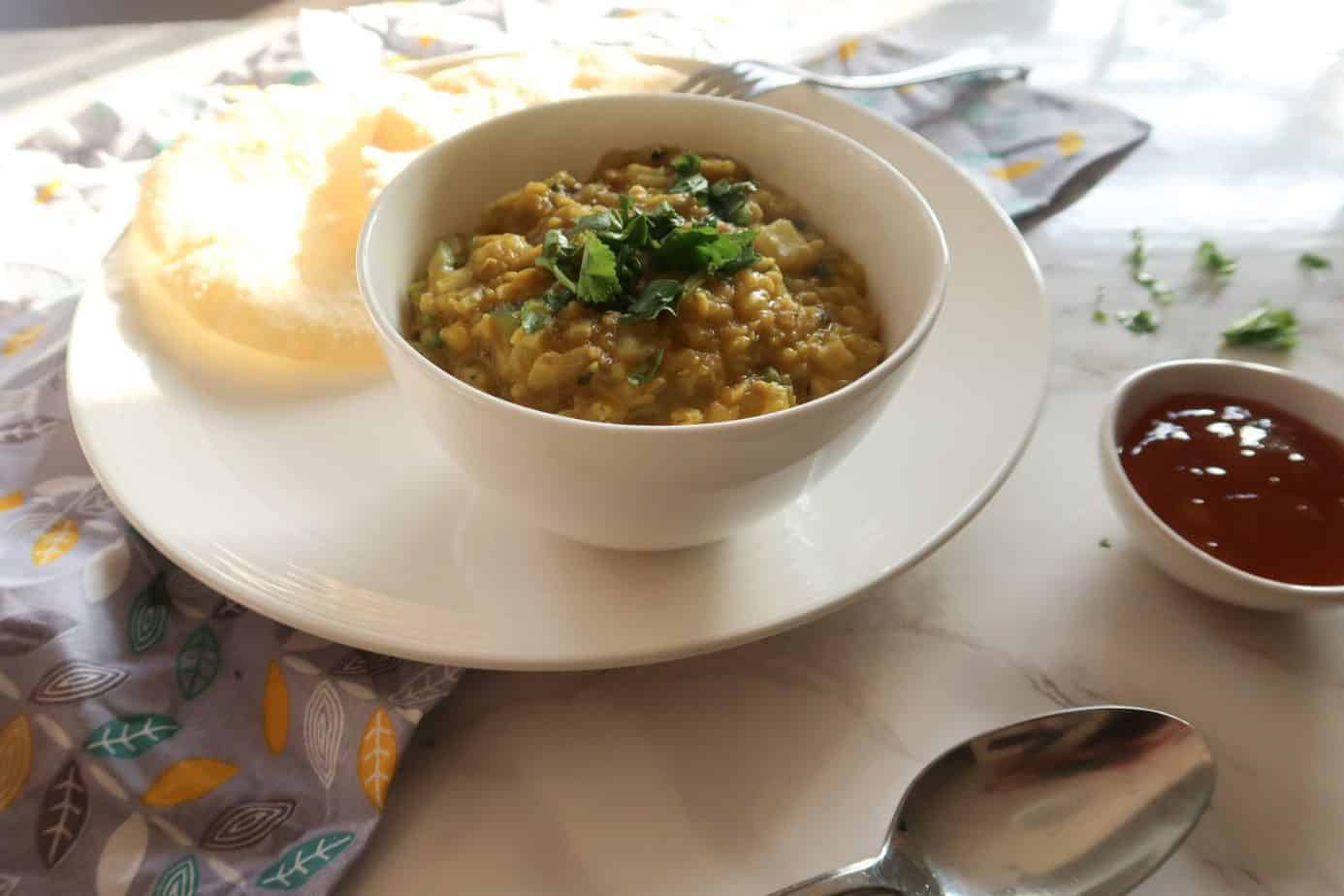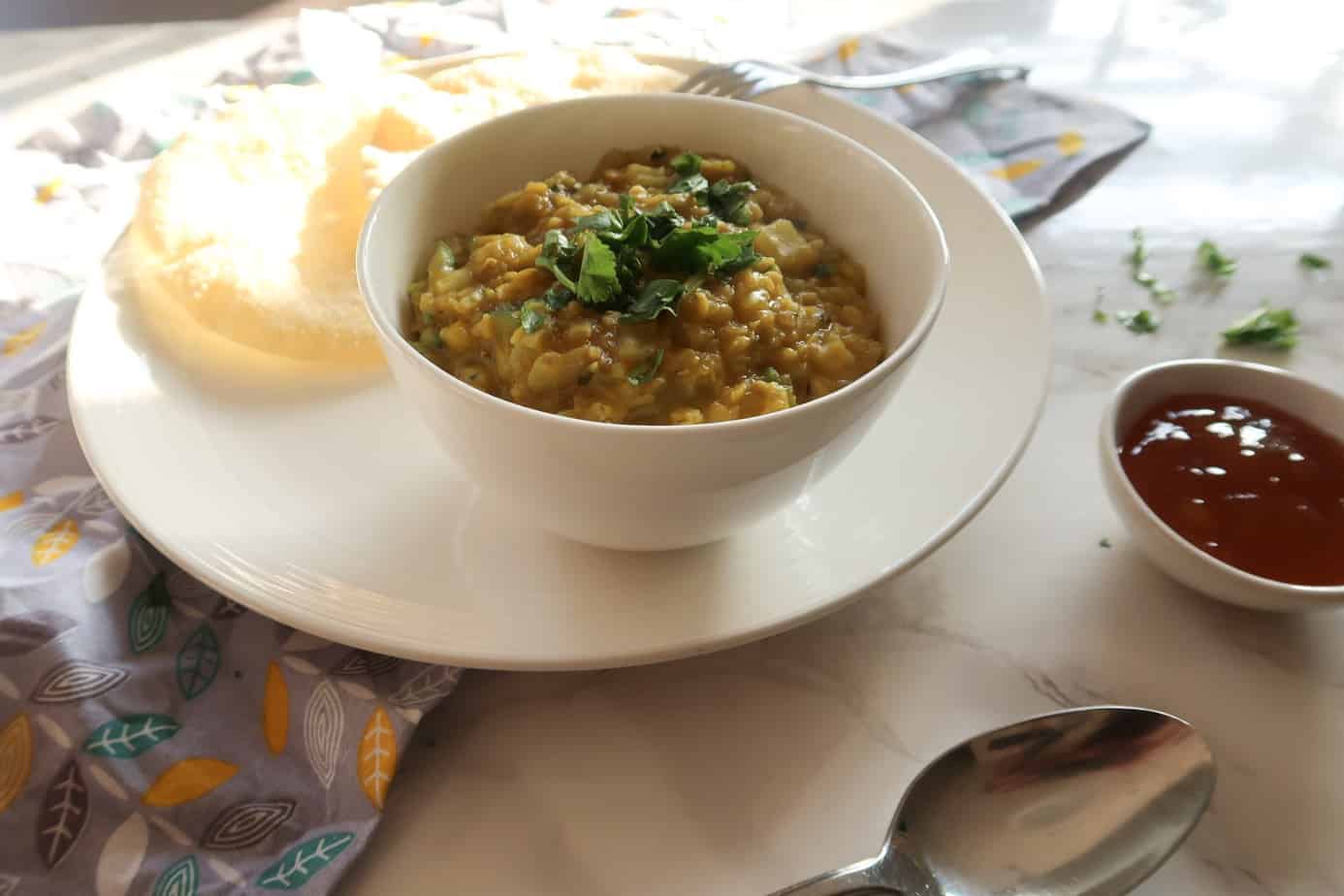 Lentil dahl has been, for me, 2018's break-through dish. Ever since visiting Sri Lanka last year, I got a taste of how lentils should really be cooked, and I can't get enough.
This year has been all about perfecting my own recipe enough to in some way replicate those glorious lentil dahls I enjoyed in Sri Lanka (although it'll never be as good as the real deal!)
My Tarka Dahl recipe is a fail-safe, delicious meal and full of ingredients that will keep in your cupboard for months.
2) Butternut Squash & Tomato Soup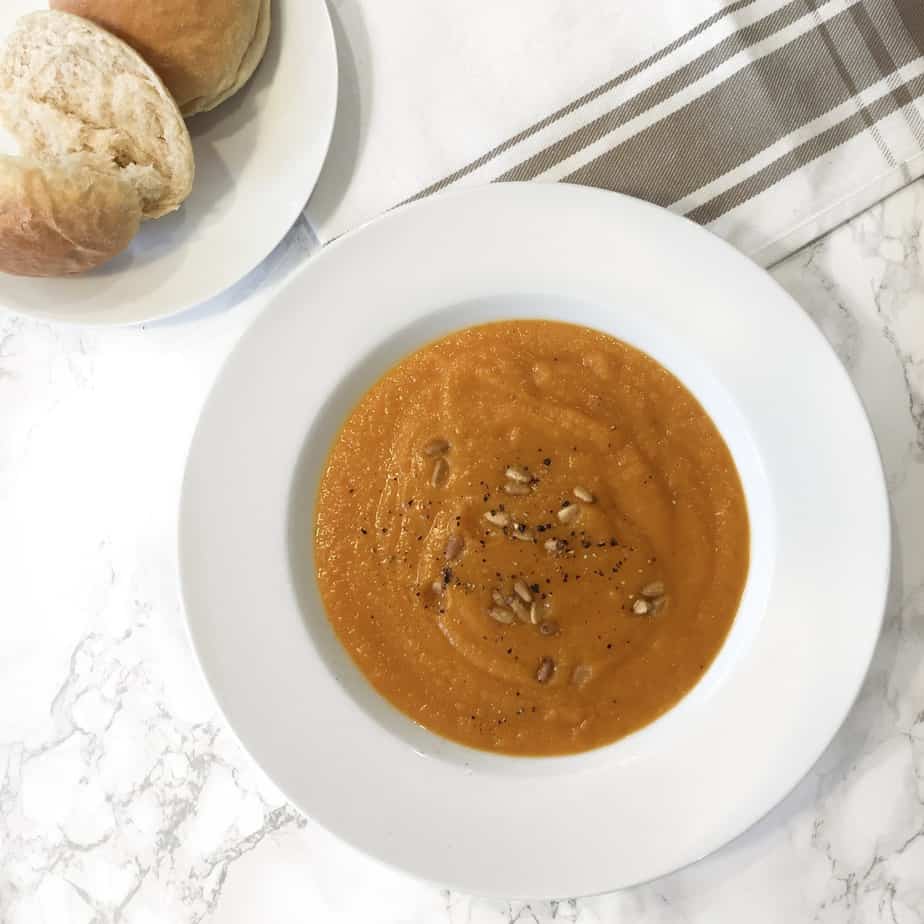 The trick to making a really killer butternut squash and tomato soup?
You've got to roast them!
To make this recipe, I cut my butternut squash in whole, scoop out the seeds, drizzle with olive oil, salt & pepper, and then stick them in my pre-heated oven for an hour, adding the tomatoes in after half hour.
This gives the vegetables that dreamy caramelized edge that really makes a difference in the taste of the soup – I've made it with one of those pre-cut packs of squash before and sauteed it, and the taste just wasn't the same.
This is another great light weeknight meal to batch cook and freeze for when you're feeling lazy!
3) Burrito Bowl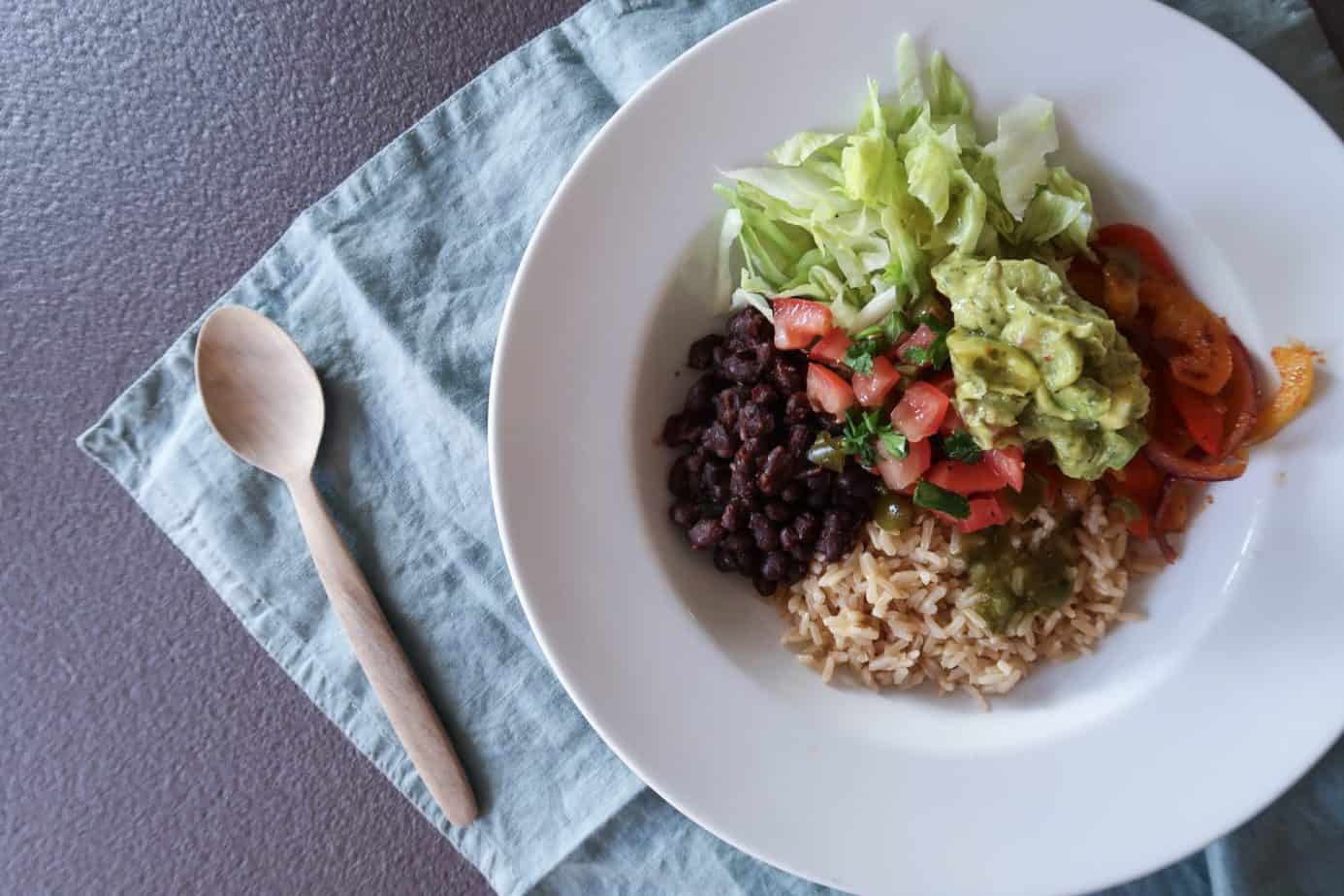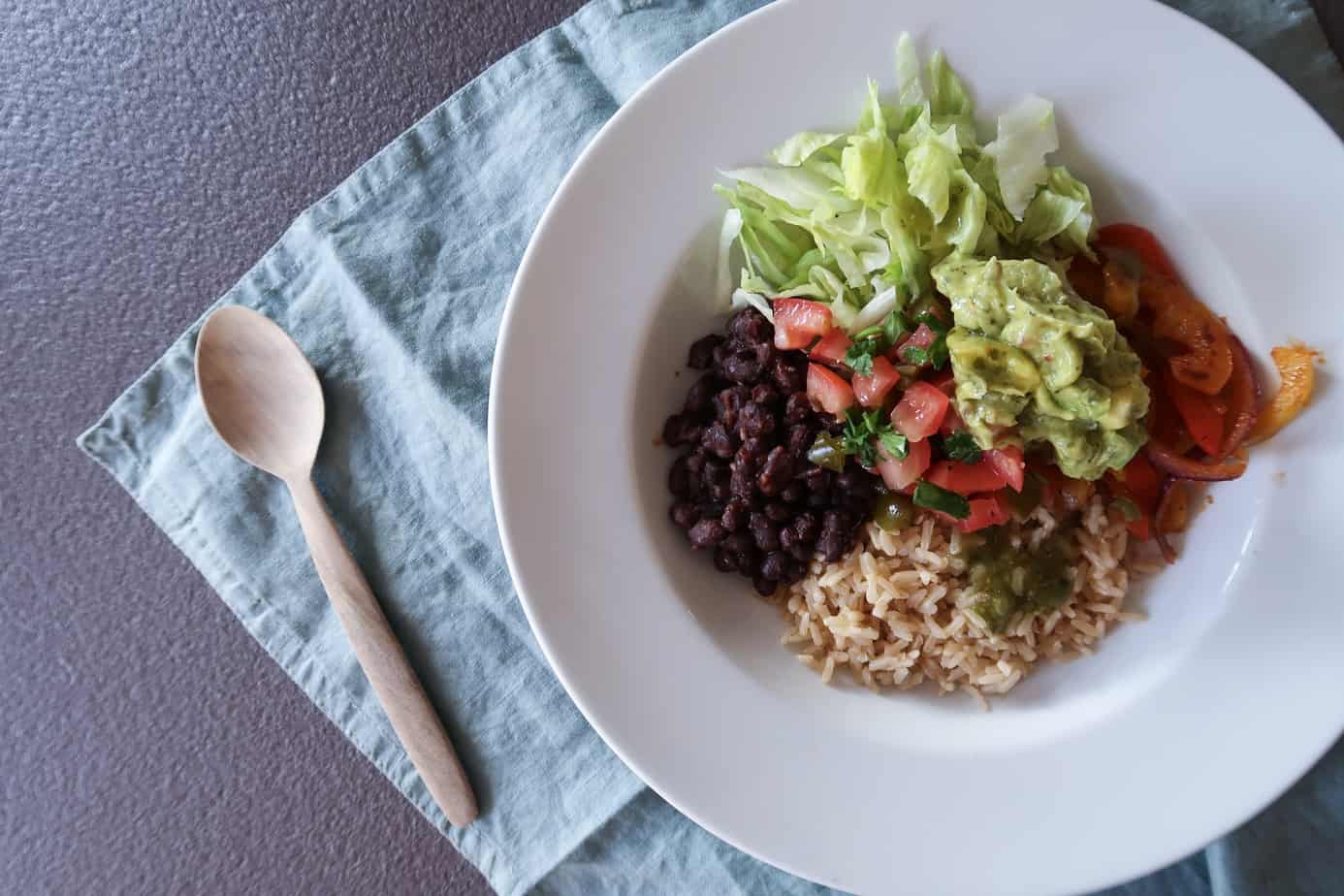 I love me a burrito bowl.
I swear this is the one kind of meal I could eat every single day and never, ever get sick of (not sure I'll test that theory though!).
My burrito bowls always consist of these staple ingredients:
Rice (I usually cook brown rice)
Sliced bell peppers, red onion and mushroom sauteed in fajita spices
Pinto or black beans
Salsa
Lettuce
Guacamole (or half a mashed avocado if I'm feeling lazy!)
Some days I'll also add some smokey tempeh for an extra protein hit!
The great thing about burrito bowls is that they're totally customizable, too – you could add in more veggies (like roasted sweet potato and charred corn – yum!), take out the rice and throw everything into a tortilla, try adding a vegan cheese or mix things up any other way that takes your fancy.
If you're like me and fancy eating a burrito bowl every day of the week, definitely make big batches of all the components, store separately, and make up your bowl before re-heating.
4) Chilli Sin Carne
Chilli has been a staple in my household for years – when I ate meat, we had beef chili con carne, and now that both myself and my mum are meat-free, we use a meat alternative which is just as delicious.
This recipe from By The Forkful is perfection, everytime.
Like burrito bowls, chili is a super versatile frugal meal to make. I guarantee you can always raid your fridge and pantry and find a host of goodies that will taste amazing slow-cooked with chopped tomatoes, kidney beans, and smoky cumin powder.
5) Falafel Bliss Bowl with Hummus & Quinoa
I didn't really know what to call this go-to because it's not exactly a recipe – some meals are just an amalgamation of ingredients that taste amazing together, you know?
That's got me on a tangent – one of the best ways to stick to frugal cooking is to get out of the habit of thinking everything needs to be a 'recipe'! Some food tastes good, is healthy for you, cheap – and that's good enough.
My falafel bliss bowls normally have:
Quinoa
Falafel (duh)
Roasted vegetables (whatever I have in!)
Chickpeas
Arugula
Hummus
Toasted pine nuts and sunflower seeds
However, I'll adapt this go-to dependent on the ingredients that need to be used up – food waste definitely isn't frugal!
Let me know – do you have any go-to meals that help you stay frugal? I'd love to hear them!