We may earn money or products from the companies mentioned in this post, and as an Amazon Associate I earn from qualifying purchases. Please see my full disclosure for more information.
When Notorious B.I.G. uttered the phrase "Mo Money, Mo Problems" in his 1997 hit song, it quickly became a widely used expression in popular culture. But what does "more money, more problems" actually mean? In this article, we'll take a deeper look into the meaning and implications of this famous adage.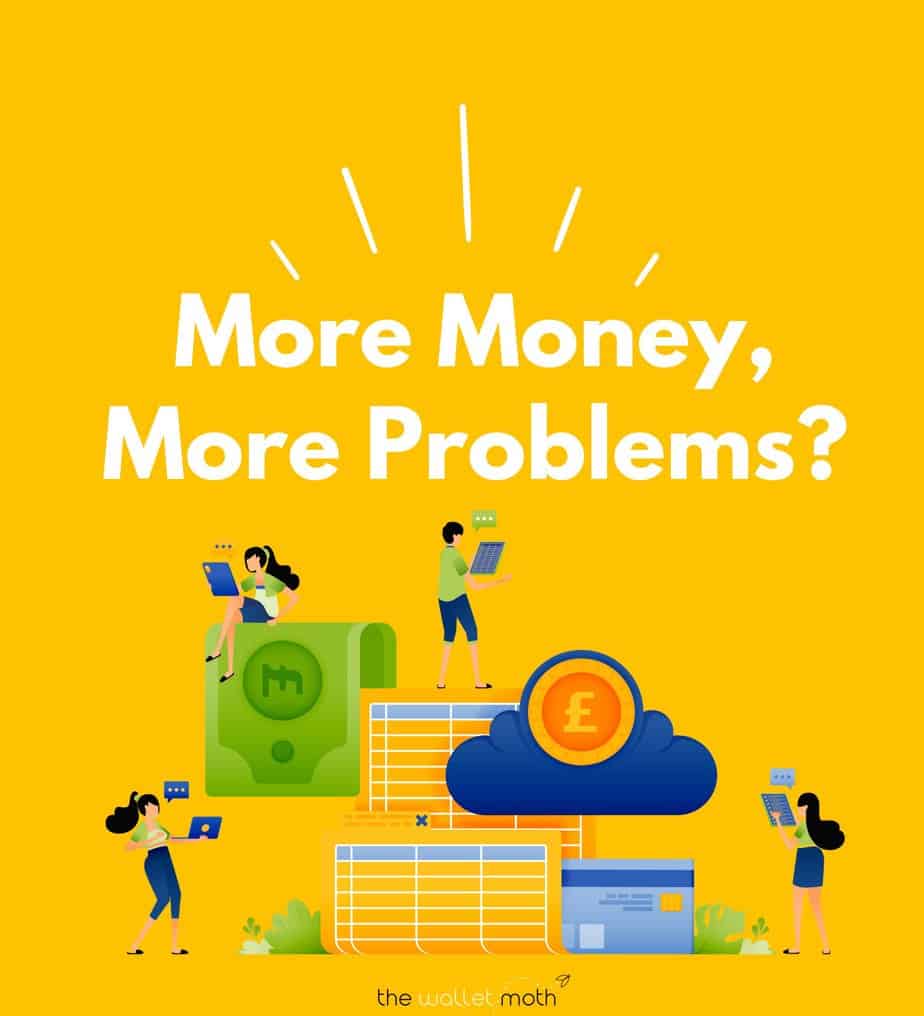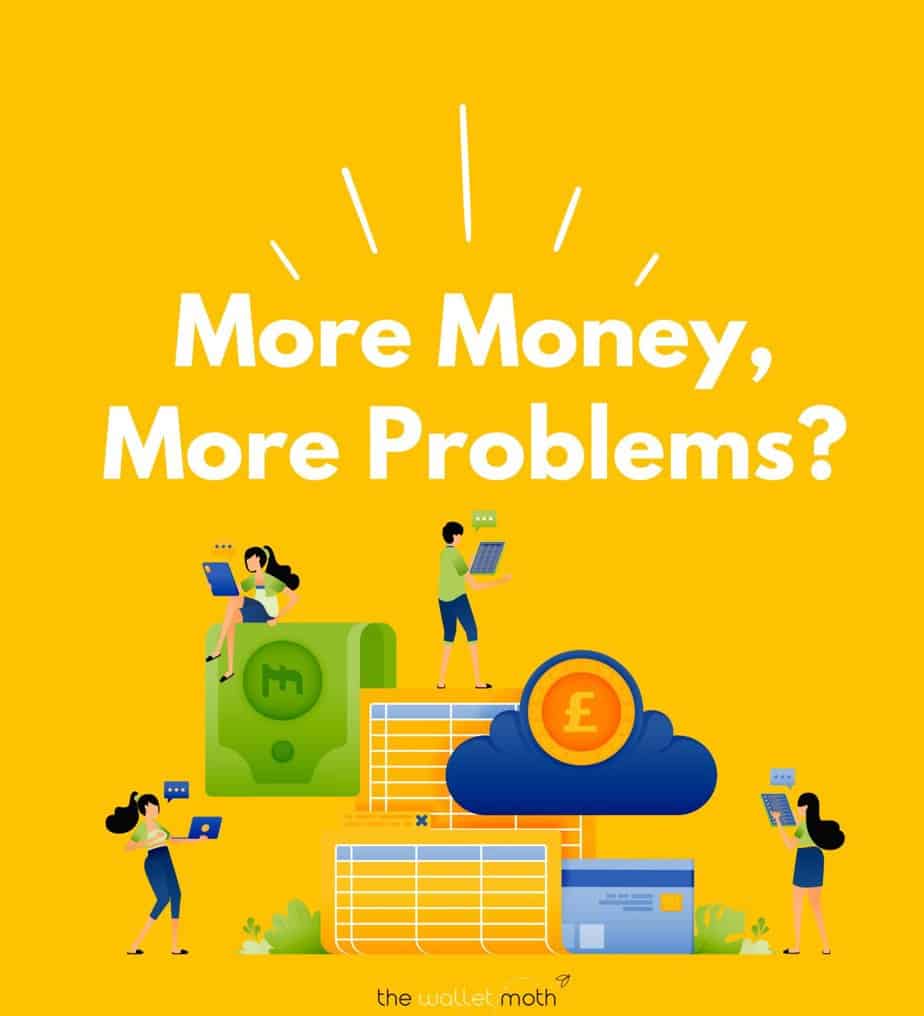 The phrase "more money, more problems" essentially means that an increase in wealth can lead to an increase in problems. A higher income or sudden financial windfall, like becoming a 6-figure plus earner, can bring its own set of challenges, complications, and stresses.
It's a counterpoint to the belief that having more money and making more money will solve all problems and lead to happiness.
More Money, More Problems Meaning: The Complications of Wealth
Here's a closer look at some of the issues that could arise as wealth increases:
Increased Responsibility
With more money often comes more responsibility. You'll have to manage your wealth effectively, which could mean making investment decisions, hiring financial advisors, and handling taxes.
These tasks can create stress and anxiety, as they require time, knowledge, and effort.
Higher Expectations and Pressure
Having more money could also increase expectations and pressure. Society, friends, or family may expect you to live a certain (perhaps less minimalist) lifestyle, donate to certain causes, or even provide financial help.
This could lead to feelings of guilt, pressure, or even isolation.
Security Concerns
The more money you have, the more attractive you might become to those with ill intent. This can result in increased security concerns, including fraud, theft, and scams.
The Psychological Impact of Wealth
Beyond the practical issues, there's also a psychological aspect to the "more money, more problems" adage.
Wealth can lead to an increase in fear, anxiety, and dissatisfaction. Paradoxically, the more we have, the more we often want, leading to a constant pursuit that rarely results in contentment.
Related read: How to live a more intentional life
Money Can't Buy Happiness: A Timeless Truth
At the core of the "more money, more problems" saying is a timeless truth: money can't buy happiness. While money can certainly make life easier in many ways, it is not a guaranteed ticket to a fulfilled, happy life.
Ultimately, contentment comes from intangible aspects like meaningful relationships, purposeful work, and personal growth.
The Balance Between Money and Problems
Despite the potential for more problems, it doesn't mean money is inherently bad. It's all about balance. Money is a tool that can provide comfort and opportunities, but it's essential to manage it wisely, set boundaries, and focus on what truly matters in life.
In conclusion, "more money, more problems" is a reminder to not see wealth as the ultimate goal but as a means to an end.
It calls for careful money management, a focus on well-being, and an understanding that happiness comes from more than just material wealth.
Related next read: 127 Frugal Living Tips To Try in 2023