We may earn money or products from the companies mentioned in this post, and as an Amazon Associate I earn from qualifying purchases. Please see my full disclosure for more information.
Find yourself up with the birds long before most people even think about waking up? Anyone of these early morning jobs could be perfect for you – letting you earn money while other people sleep!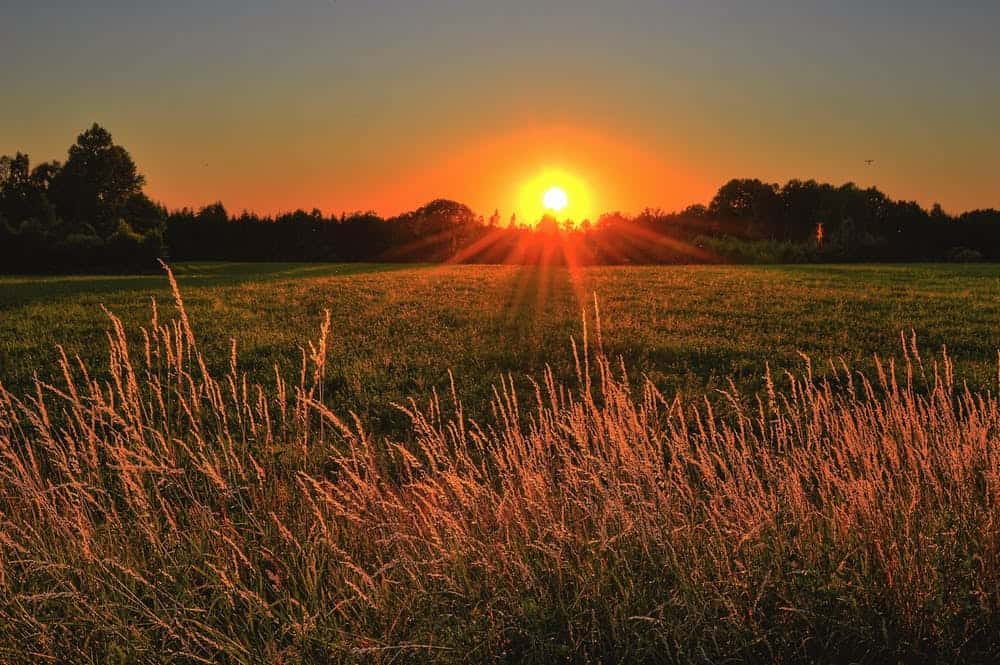 Early morning jobs aren't for everyone – but if you're an early riser who tends to find yourself up and ready to seize the day before anyone else has even blinked their eyes open, you could seriously take advantage of that trait and earn money while others sleep.
You might think that the only early morning jobs available require you to be out on the streets when it's cold and dark, and while these are vocations well worth considering, there are also a number of early morning jobs perfect for doing from the comfort of your own home.
This article covers early morning jobs of all kind perfect for people who wake up early.
Local Outdoors Early Morning Jobs
Jump straight to online early morning jobs
These jobs are the ones you can do in your local neighbourhood and could be great for people who love the outdoors and would like to be a little more active when working.
Postal Worker
Post men and women start work from around 4.30 am, often working a shift of around five hours delivering letters and parcels to homes and businesses. The average salary for a postal worker in the UK is £10.26, or $17.38 in the US (sourced from PayScale).


Milkman
Having milk delivered to your door isn't as popular as it used to be, but there's still a demand in certain neighbourhoods to keep milkman deliveries alive (with plant-based milk delivery services even cropping up!). In an article, this milkman says he aims to deliver his last bottle of milk by 6 am – so if this appeals to you, you could have finished your shift before most people even wake up!


Newspaper Round
Newspaper rounds are often thought of as jobs done by young kids looking for a way to earn an extra penny or two (or is that just a stereotype I have?!) – but this is a great little earner for any early riser who likes the thought of making deliveries around your local area in the mornings.


Delivery Driver
Rather than work as a postal worker, you could work for a private delivery service (such as DPD, Yodel, Hermes etc) delivering parcels to homes and businesses. This job might take longer than the others, depending on how many deliveries you are assigned each day, but you can start as early as you want which may make it an ideal early morning job for some.


Supermarket Stocker
When you head to the shops early in the morning, do you ever wonder how the shelves look so pristine and perfect, even at the break of dawn? Supermarket stockers work through the night or early in the mornings to stock shelves ready for a new day.


Cleaner
Cleaners for commercial properties will often start working way before 9 am in order to get an office clean and pristine before office workers start making their way in – if you're an early riser and in need of a job with an early start, a cleaning job can be a steady source of regular income.


Baker
Bakers will often get up well before 4 am in order to get the day's products baking as soon as possible. This is an early morning job that could well turn into a life-long career, so if you've got a passion for baking and love being up and about before the sun rises, this could be an option for you.


Online Early Morning Jobs
Teaching English Online
Online tutoring websites such as VIPKID provide a platform for people from the US, UK, and Canada to teach English to children in China. As you can imagine, the time difference could make things difficult for someone looking to work regular hours – but for teaching English online is a perfect early morning job. VIPKID allows you to organize your schedule ahead of time, so you can get sessions booked in as early as suits you.


Freelancer
When you work for yourself, the traditional 9 to 5 model doesn't really need to apply. This is perfect for early risers because you can wake up, getting a steaming hot cup of coffee, and power up your laptop as early as you like. I'm not much of an early riser, but I do dream of being disciplined enough to start work at 6 am and free up my afternoons! If the thought of being a freelancer appeals to you, I've written pretty extensively on the topic – here are a few guides to get you started:
Blogger
Being a blogger essentially means you're self-employed – especially if you're earning a significant portion of your income from your website. Honestly, these days I don't even refer to myself as a blogger, because I feel like that word doesn't really do justice to what I do each day (I make it sound fancy by calling myself a website publisher or something like that…😂). If you're looking for an early morning job that you could do literally from the cozy depths of your bed, making money from your blog requires nothing but a laptop and an internet connection, so this definitely fits the bill.
I hope these early morning jobs have given you a bit of inspiration – let me know in the comments, are you an early riser or a night owl?!