We may earn money or products from the companies mentioned in this post, and as an Amazon Associate I earn from qualifying purchases. Please see my full disclosure for more information.
Ever found yourself needing to send money to someone but didn't want to use a digital app or bank transfer? Maybe you've pondered the age-old question: "Can you send money through the mail?"
It's a common query, especially when you're trying to reach someone who prefers tangible cash or when modern methods just won't do.
Before you slap that stamp onto an envelope filled with cash, it's worth understanding the intricacies involved. From legality to safety, we'll delve deep into the subject and provide you with the insights you need.
Read next: 25 Best Cash Envelope Wallets for Budgeting
Can You Send Money Through the Mail?
Yes, you can send money through the mail. While it's not illegal to mail cash, various risks can come with it, and many postal services often advise caution due to potential challenges during transit. Understanding these risks and available safeguards can help you make informed decisions.
Is Mailing Cash Directly Illegal? What You Should Know
Okay, first things first: sending cash through the mail isn't against the law. That's right, you won't get a knock from the authorities for popping some banknotes into an envelope. However, and this is a big 'however,' it's a bit like walking on a tightrope without a safety net below.
There are numerous potential hiccups your money can face while traveling from Point A to Point B.
You see, while the act itself isn't illegal, many postal services wag a cautionary finger against it. Why? Imagine your hard-earned money playing a game of 'Pass the Parcel' through so many hands, some of which might be tempted by the allure of untraceable cash. That's the scenario you're potentially setting up.
So, while you won't be breaking any laws, the road (or in this case, the mail route) is paved with cautionary tales. It's always a smart move to weigh the pros and cons before letting your money embark on its postal journey.
Read next: Get Paid to Shop Online: How to Make Money with Free Cash Back Sites
Potential Risks When You Mail Money
1. Multiple Handlers: The Chain of Touchpoints
Each time your envelope or package moves, different individuals handle it, increasing the chance of misplacement or theft.
2. Attracting Unwanted Attention: The Lure of Cash
The mere suspicion of cash in your mail can make it a target. Protecting your content is vital.
Safe Alternatives to Mailing Raw Cash: Best Practices
While cash has its risks, there are safer alternatives. Here are some of the best methods:
1. Money Orders: A Traceable and Secure Option
Money orders act as prepaid checks, making them a favored choice for many. With them, you can send funds without the risks associated with raw cash, offering both sender and recipient peace of mind.
2. Restricted Checks: Add an Extra Layer of Safety
Restricted checks are like having a security guard for your money. Only the designated recipient can cash them, reducing the odds of malicious intent or mishandling.
3. Packaging Discretion: How to Camouflage Your Cash Shipment
Your envelope doesn't need to shout, "Hey, there's money in here!" Opt for nondescript packaging. A simple change in envelope texture or using a padded bag can make a world of difference in staying under the radar.
4. Shipment Tracking: Monitor Your Money's Journey
In today's tech-driven world, why send money blindly? Add tracking to your shipment. This not only gives you real-time updates but also adds an accountability factor for postal services.
5. Accuracy Matters: Ensuring the Right Address for Your Cash Mail
It might sound like a no-brainer, but double-checking the recipient's address can save a lot of heartache. An incorrect or outdated address is a one-way ticket to Lost Money Land, so always ensure you have the latest details.
Insuring Your Money in Transit: Is It Worth It?
Find out the pros and cons of insuring your money when sending it via mail.
How to Transfer Money Securely Online
In today's connected world, discover online methods that are both safe and convenient.
Wise | Money Without Borders
The main benefit to having a Wise account, over a traditional bank account, is being able to manage your money without borders — without international transaction fees or outrageous exchange rates. Great for freelancers and business owners sending or receiving money in other currencies.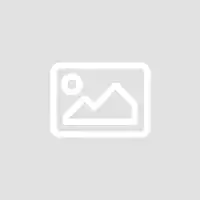 We earn a commission if you make a purchase, at no additional cost to you.
While mailing cash might not be illegal, it's essential to be aware of the inherent risks. Whether you opt for a traditional method or a digital platform, safety should always be a top priority.