We may earn money or products from the companies mentioned in this post, and as an Amazon Associate I earn from qualifying purchases. Please see my full disclosure for more information.
Looking to find out just how far your money will go when visiting Colombia?
In this article, we answer the question "is $100 a lot of money in Colombia?", plus some expert tips on budget travel and staying money-savvy when traveling this beautiful country.
It's always interesting to find out how much further your money can go in different countries.
For example, you might be interested to see what your current rent could get you in another country (the same $2,000 that many people spend renting a 1-bed apartment in New York could get you a 3-bed villa with a pool in Ubud, Bali!).
In this post, we're looking specifically at Colombia. More to the point, how far would $100 go in Colombia, and is $100 a lot of money in Colombia?
Quick Summary
Is $100 a lot of money in Colombia?
Overall, $100 is definitely a lot of money in Colombia. It's not a life-changing sum, for sure, but it would certainly be considered a large sum of money. 
Of course, it depends on what $100 would be going towards – $100 is an awful lot of money to spend on food and transportation, for example, and you could eat comfortably for days.
When it comes to things like rent, however, it would likely not be quite enough to cover for you a month.
If you're thinking about traveling in Colombia and are planning on setting yourself a $100 daily spend, for example, you'll be able to get quite a lot of bang for your buck.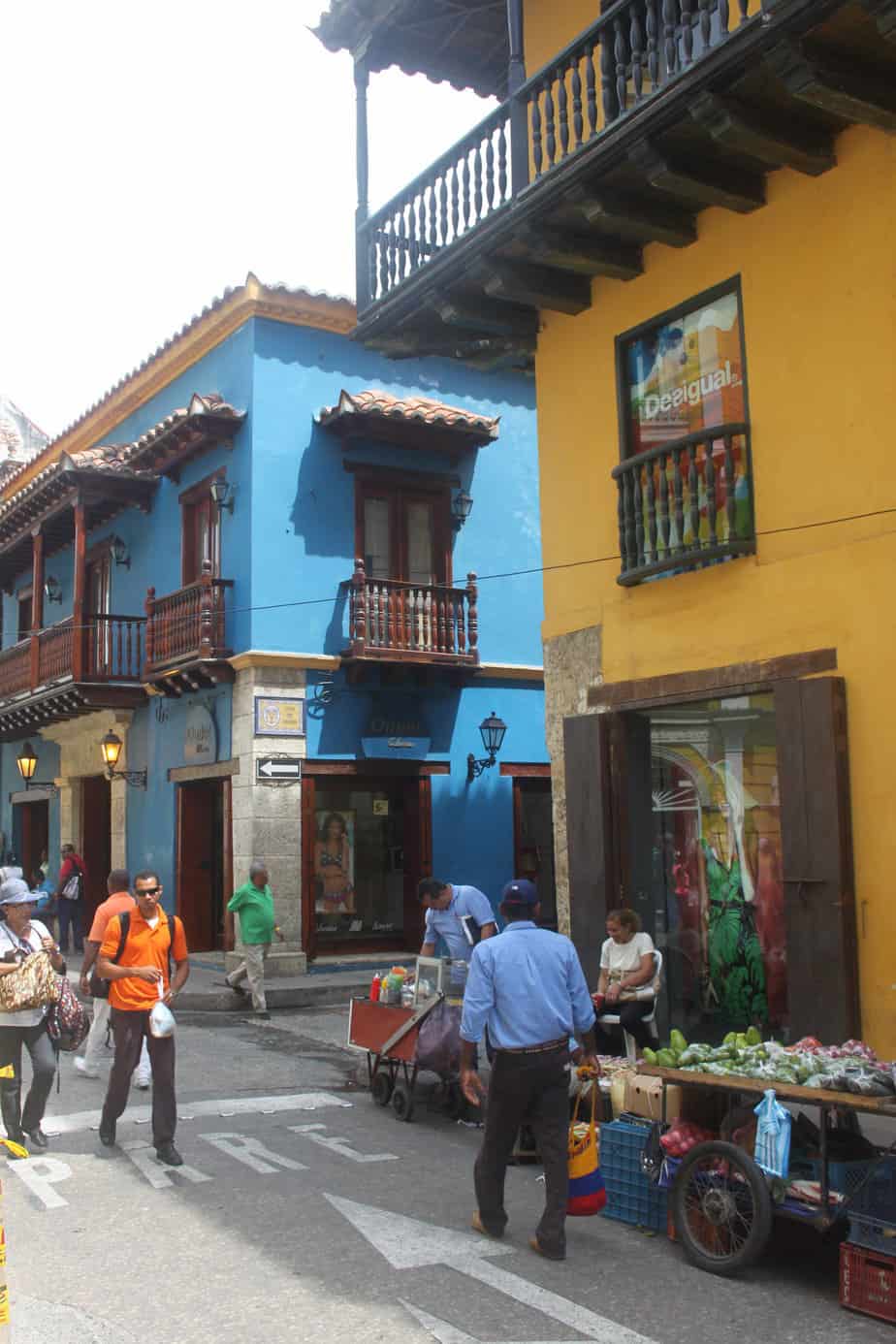 About Colombia
Colombia, located in the northern tip of South America, is a diverse country characterized by its varying geography, rich history, and vibrant culture.
It's the only country in South America with coastlines on both the Pacific Ocean and the Caribbean Sea, offering a wide range of coastal experiences.
Bogota, the capital, boasts a blend of colonial-era landmarks and modern amenities, while cities like Cartagena and Medellin each offer unique cultural experiences.
Whether it's for the biodiversity, historical sites, coffee plantations, or bustling urban environments, Colombia has a lot to offer for travelers.
The currency for Colombia is Colombian pesos – you would need to exchange your USD into pesos in order to spend here.
---
Let's dive into some different areas of spending to see whether $100 is a lot of money in Colombia depending on what you would be spending it on.
Income in Colombia
The average monthly net salary (after taxes) in Colombia is approximately US$331.59 (1,378,732 Colombian pesos). So, $100 would be almost a third of the average Colombian's salary. 
In contrast, the average salary in the US is around US$4,647 – so you can see immediately how much further $100 would go in Colombia if you're traveling from the US.
Find out how to get super cheap accommodation when traveling!
| | | | |
| --- | --- | --- | --- |
| Salaries And Financing | United States | Colombia | |
| Average Monthly Net Salary (After Tax) | 4,647.01 $(19,322,221.56 Col$) | 331.59 $(1,378,732.26 Col$) | |
*
Rent
A person renting a 1-bedroom apartment in a city center in Colombia, such as Bogota, should expect to pay somewhere around US$286 a month.
So while $100 may not cover your monthly rent in Colombia, it certainly goes further than renting back in the US would (at an approximate US$1,700 per month).
$100 in Colombian would cover over a third of the average person's rent.
Remember that renting an apartment outside the city center would take you even further.
| | | |
| --- | --- | --- |
| Rent Per Month | United States | Colombia |
| Apartment (1 bedroom) in City Centre | 1,700.90 $(7,072,344.33 Col$) | 286.71 $(1,192,124.07 Col$) |
Food Costs
$100 is certainly a lot of money in Colombia when it comes to your food costs. An inexpensive meal will cost you no more than $3.50 (COL$15,000).
So for $100, you could cover the expense of around 28 meals.
If you choose to eat the traditional Colombian street food that can be found in most areas of this amazing country, you're guaranteed to find meals for an even lower cost – so your $100 could really stretch quite far in this respect.
In the below video, for example, you can see that arepas cost COL$4,500 which is the equivalent of about $1.08.
Later on, you can see the traditional Colombian dish, Bandeja Paisa, advertised for $15,000 pesos which is about $3.60 for a huge plate of rice, beans, arepa, plantain, etc. 
Transportation
Likewise, a one-way ticket or even a monthly pass comes in well under $100 in Colombia.
If you had $100 to spend on transport, a monthly pass would cost you just $29.58 – leaving you with plenty of change for other activities.
Even a one-way ticket costs the equivalent of $0.65 (COL$2,700).
So again, in terms of transportation, $100 would certainly be considered a lot of money in Colombia.
| | | |
| --- | --- | --- |
| Transport | US | Colombia |
| One-way Ticket (Local Transport) | 2.50 $(10,394.98 Col$) | 0.65 $(2,700.00 Col$) |
| Monthly Pass (Regular Price) | 69.57 $(289,251.50 Col$) | 29.58 $(123,000.00 Col$) |
*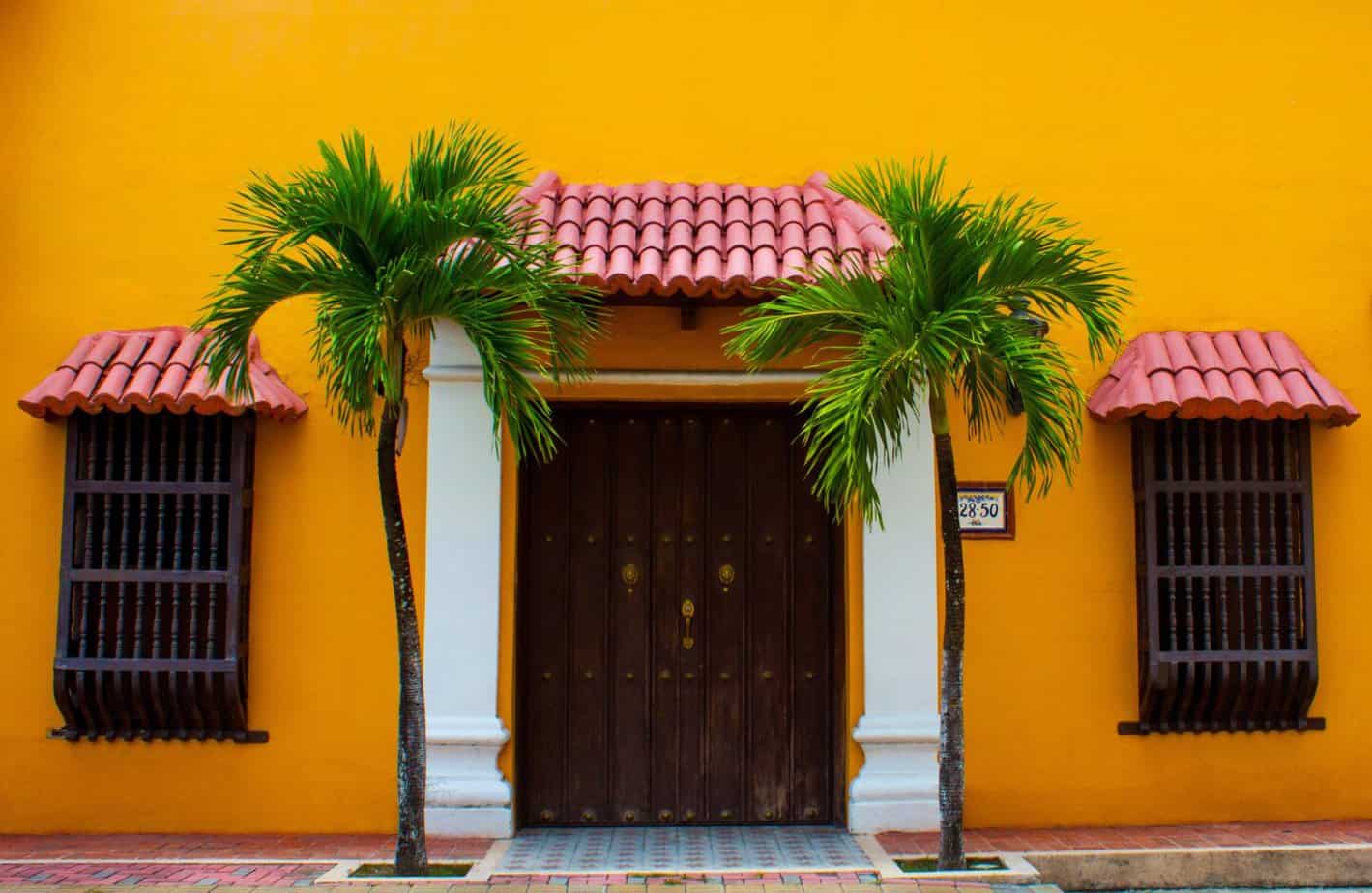 Childcare
When you compare how far $100 goes in the US to in Colombia, child care is one aspect where Colombia really shines.
The monthly cost of a full-day preschool placement in Colombia comes to just US$152 (COL$632,366). 
In contrast, $100 wouldn't even buy a tenth of your average childcare bill in the US.
Preschool costs an average of US$1,194 a month in the US – so $100 is certainly a lot of money when it is going towards childcare in Colombia.
| | | |
| --- | --- | --- |
| Childcare | US | Colombia |
| Preschool, Monthly for 1 Child | 1,194.57 $(4,966,994.17 Col$) | 152.08 $(632,366.28 Col$) |
Entertainment and Leisure
If you had a $100 budget per day while traveling in Colombia, you'd be able to enjoy a lot of excursions and activities without too much worry.
For example, a cinema ticket in Colombia costs just $3.61 per person – almost a quarter of what it costs in the US!
You could enjoy 10 films in a day and still have more than half your daily allowance for other expenses.
| | | |
| --- | --- | --- |
| Entertainment | US | Colombia |
| Cinema, One Ticket | 12.50 $(51,974.88 Col$) | 3.61 $(15,000.00 Col$) |
How Much Should You Budget Per Day in Colombia?
The average single person has daily expenses of around 60,900 Colombian pesos ($14.61) in Colombia, excluding rent.
A Colombian hostel costs anywhere between 35,000 – 65,000 COP per night ($8 – $15), so if you were on a real shoestring budget, you could have a budget as low as $30 per day including accommodation, and get by.
(You might be interested in reading up on some fail-safe ways to travel on a budget…).
However, seeing as most travelers want to budget in some extra cash for excursions and activities, and you may need to pay slightly more for accommodation in some cities, setting yourself a budget of around $50 per day should allow you more than enough spending money for your vacation.
Summary: Is $100 A Lot Of Money In Colombia?
As you can see, $100 is definitely considered to be a large sum of money in Colombia.
For general day-to-day expenses such as food and drink and travel, $100 will go far while spending time in this country. 
However, if you have any eye for luxury and are planning on really splashing out while in Colombia, then you may find that your $100 doesn't go quite so far!
Colombia is an increasingly popular destination for digital nomads – read up on 6 Things You Need To Do To Be A Digital Nomad and 10 Things No One Admits About The Digital Nomad Lifestyle!.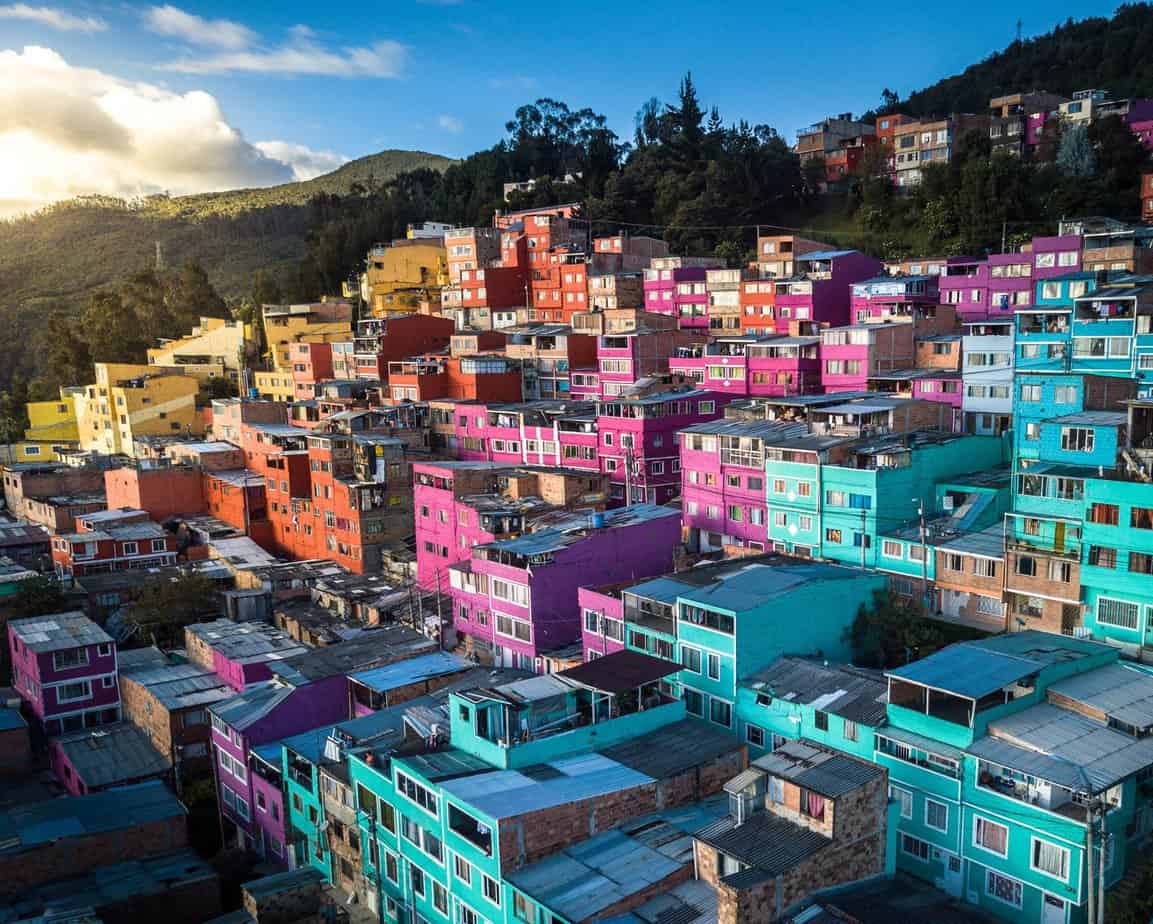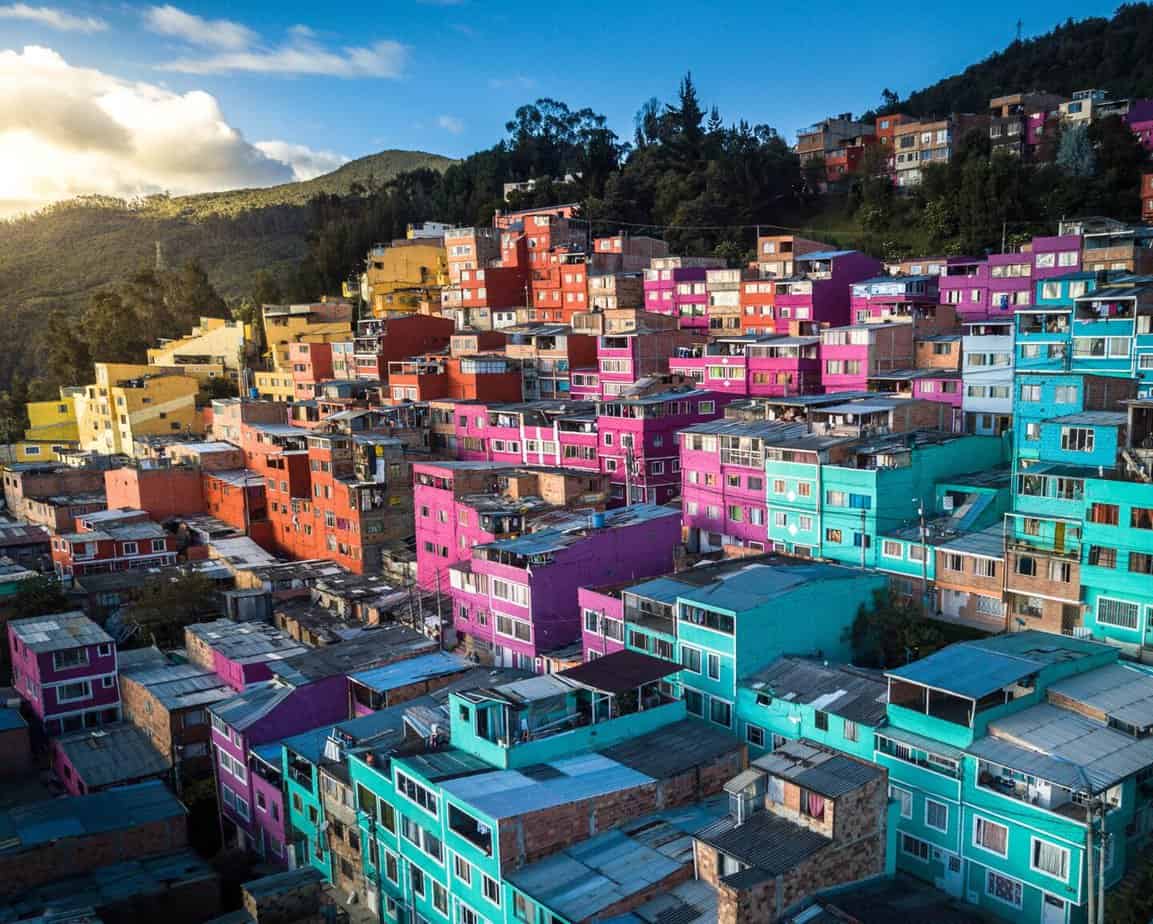 Frequently Asked Questions
HOW MUCH IS US$1 IN COLOMBIA?
The official currency in Colombia is the Colombian Peso. At the time of writing, 1 USD is worth 4,174 Colombian pesos.

Make sure you're using a travel card to avoid expensive bank fees and high exchange rates when traveling abroad.
HOW MUCH IS $100 US IN COLOMBIA?
$100 USD is equal to approximately 417,300 Colombian Pesos (at the time of writing). Of course, this is subject to change as exchange rates vary.
WHAT IS THE BEST WAY TO TAKE MONEY TO COLOMBIA?
Credit, debit, and travel money cards are accepted in fewer places in Colombia than in the US, and ATMs can be expensive to use.

We'd recommend comparing travel money options and applying for the product that allows you to withdraw cash for less.

Visa, Mastercard, and American Express are widely accepted in Colombia, but it can be difficult to make online payments for reservations.

It's recommended to find a credit card that waives the foreign exchange fee for added savings. As a general rule, credit cards should only be used for over-the-counter purchases.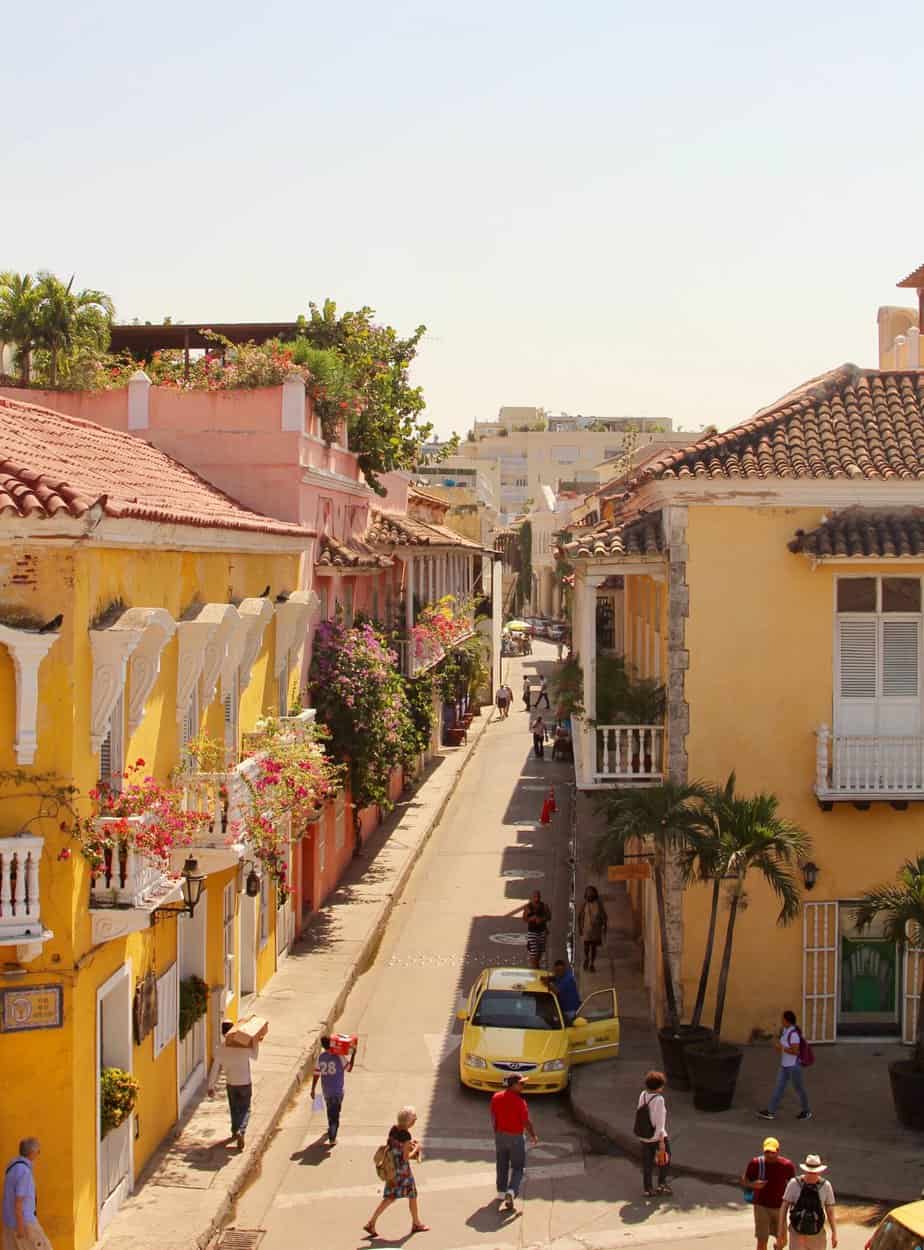 CAN I USE US DOLLARS IN COLOMBIA?
Unlike several other South American countries, Colombia does not accept U.S. dollars as payment. It's recommended to plan to use only pesos throughout your stay.

Most banks in Colombia do not exchange money. For that, you'll have to go to a money exchange, located in all major cities.
IS HAGGLING ACCEPTABLE IN COLOMBIA?
Haggling is common in local markets and street stalls in Colombia, but not in supermarkets, department stores, or restaurants. Start by offering about half the asking price and negotiate from there.

Remember to be polite and maintain a friendly demeanor during the process.
HOW MUCH SHOULD I BUDGET FOR DAILY EXPENSES IN COLOMBIA?
The cost of living in Colombia is generally lower than in North America and Western Europe. Budget travelers can get by on around $35-$50 per day, while a more comfortable budget would be around $60-$100 per day.

This includes accommodations, meals, transportation, and attractions. Keep in mind that prices can vary significantly between different regions and cities.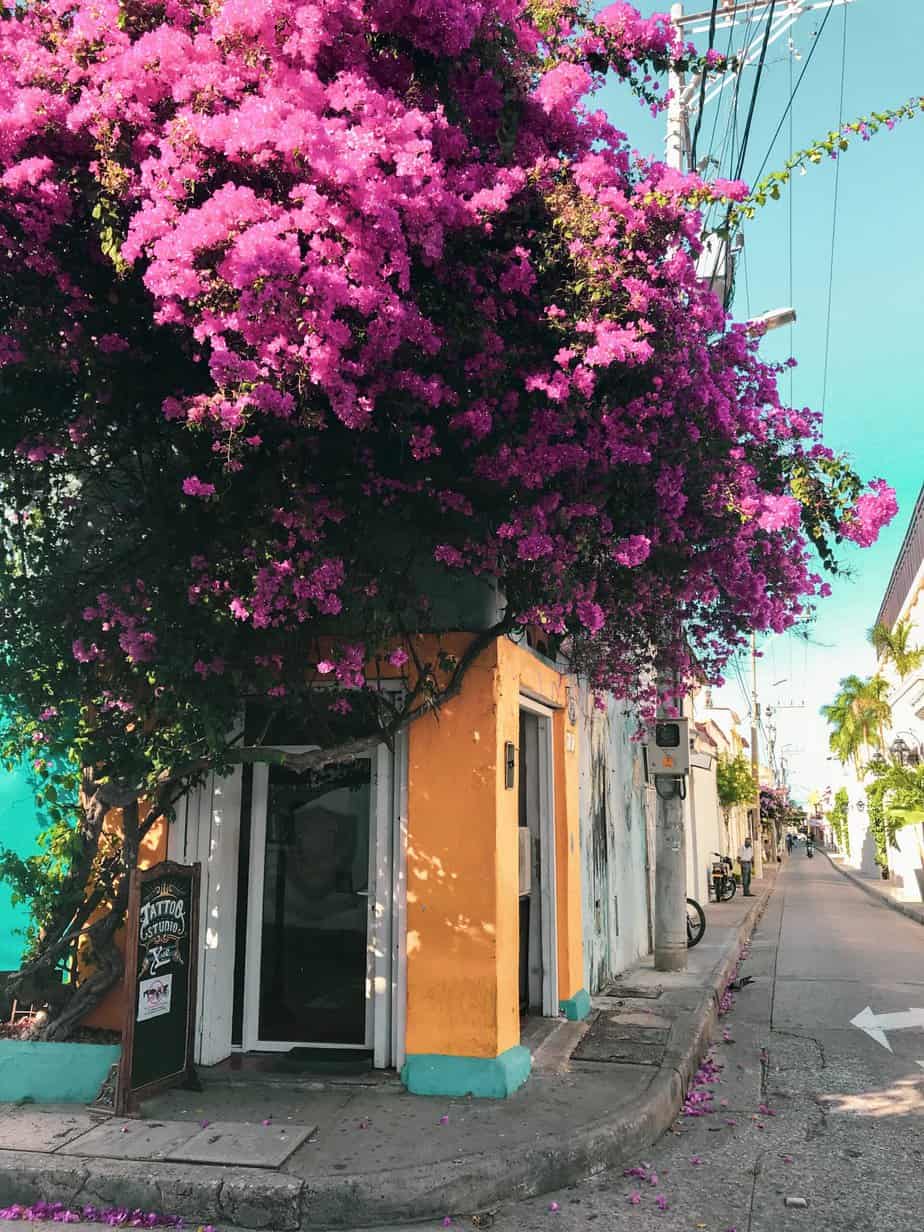 IS TIPPING CUSTOMARY IN COLOMBIA?
Tipping is not mandatory in Colombia, but it is appreciated. In restaurants, a voluntary service charge of 10% may be added to your bill.

You can choose to add more if the service was exceptional. It's also common to tip taxi drivers, tour guides, and hotel staff a small amount.
IS IT BETTER TO EXCHANGE MONEY BEFORE I ARRIVE IN COLOMBIA OR ONCE I GET THERE?
You can usually get a better exchange rate if you withdraw pesos from an ATM in Colombia. However, be aware of potential foreign transaction fees from your bank.

It's always a good idea to have some local currency on hand when you arrive for immediate expenses like taxis and meals.
DO ATMs IN COLOMBIA CHARGE A FEE?
Yes, ATMs in Colombia typically charge a fee for withdrawals, and these can vary significantly between different banks. Additionally, your home bank may also charge a foreign transaction fee. It's advisable to check with your bank before traveling.
** All cost of living figures sourced from Numbeo.com.
Want more posts like this?
Read: